Brilliant Small Modern Apartment With Limited Interior Space
Despite its small size, this small modern apartment was designed by Oleg Trofimov may appear really spacious. It is not merely because of the brilliant minimalist approach in working on the interior, even though the minimalist interior decoration for this apartment surely has brought extra space for flow and movement. Brilliantly designed, this apartment interior wonderfully employs folded-away or hidden furniture, which becomes the specialization of its designer.
Simply called as Trofimov touch, you can see the great result for this beautiful modern apartment. As its white interior and large glass windows naturally bring the larger look for this small dwelling, you can see how this modern apartment interior design is space-friendly. The most notable feature can be seen on the large wooden cabinet on the living room, where the TV is nested. Not only covering the minimalist bedroom that lies behind it, the furniture hides a cool secret.
Perfectly concealed and tucked inside its storage space solutions is the minimalist dining set with matching wooden stain covering its table. Just see how this hidden dining set is really space efficient!
Not only providing appropriate furniture for any dining time, the dining set design will keep the room spacious when it is not used as well. As you can see, this open living room may appear totally neat when the dining room set is stored away. This may allow better flow and movement in this small dwelling as well.
Walking into the ultra minimalist bedroom, you can see how the wall space is simply decorated by cool paintings with dramatic look. Extra privacy is provided by the sliding door which may serve greatly as a cover for the wardrobe, which is casually located by the entrance into this room.
There is also a cool mounted office desk design that can be folded away when it is not used. Beautifully cozy yet functional, the modern apartment design ideas for this small living space certainly know how to maximize the comfort.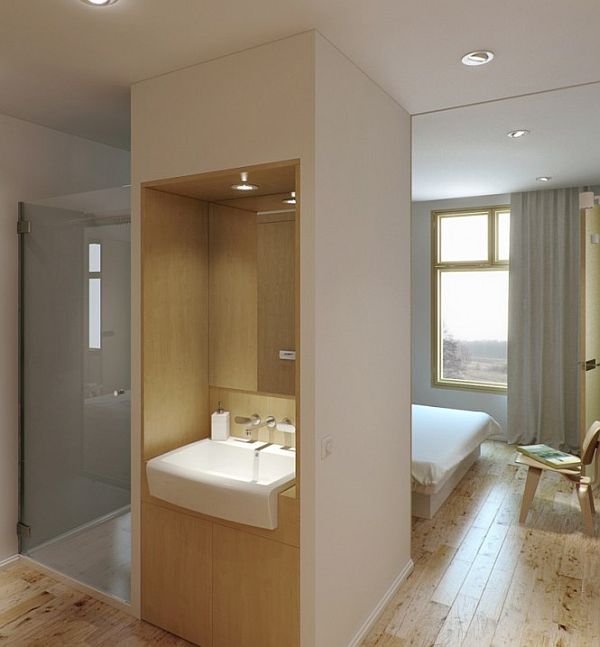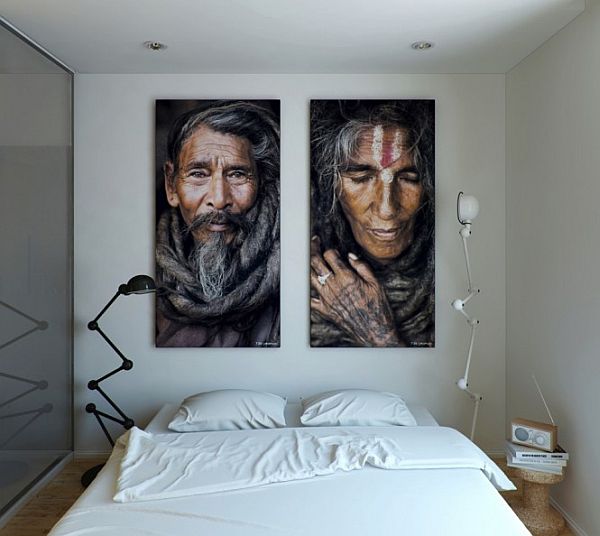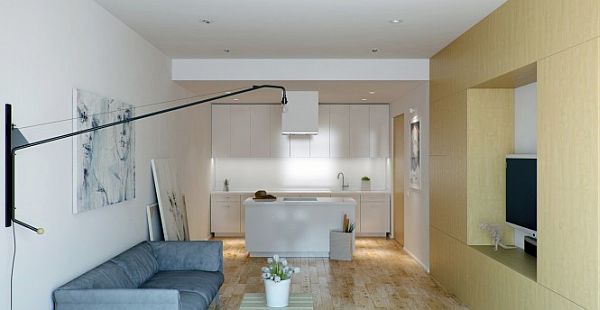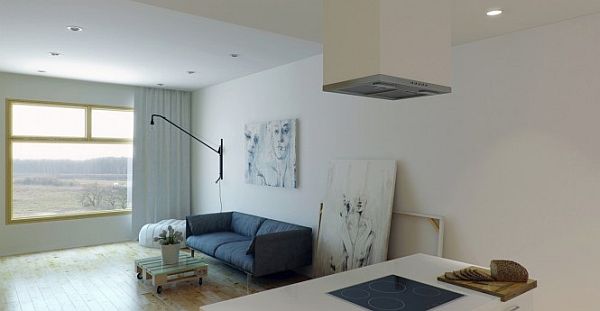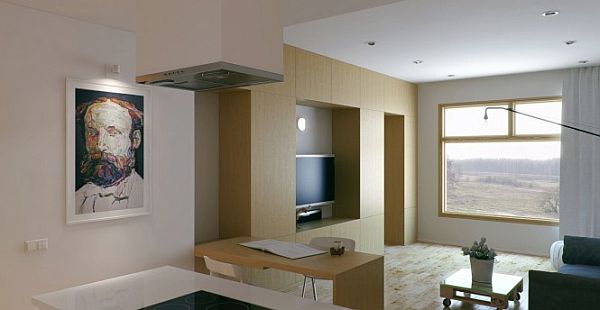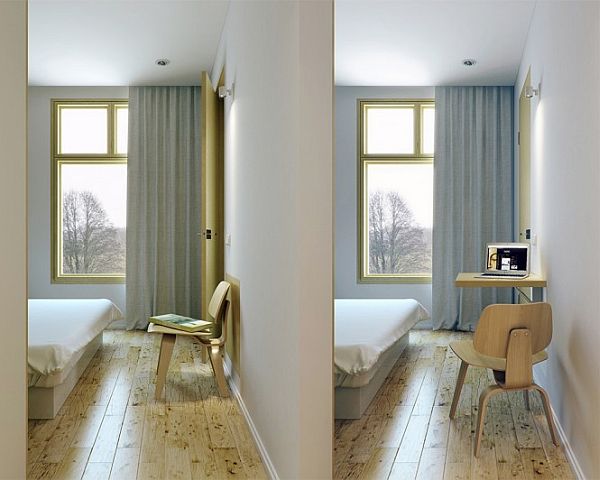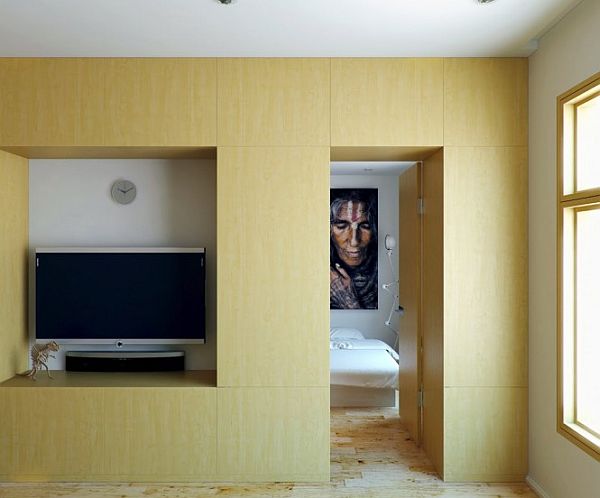 View the complete gallery
Share your Thoughts!