Scandinavian Interior Design With Minimalist Round Dining Table
Remy Meijers has designed the an apartment in minimalist interior design in Amsterdam. The architect accentuates the simplicity interiors. This is really suitable for people who have a little interest of interior designs.
This apartment design provides the certain decoration that the occupants really need. Because of its slight spaces, the designer uses white as the dominant tone and places furniture with Scandinavian style. Scandinavian is a typical of minimalist style with artistic beautiful touch.
Let's start to review the interiors in details. This minimalist apartment design has white ceiling and walls. It also has glass walls in front of the dining area. Earthy plain floor makes this dining room calm and warm. On a side of this room, the designer installs limestone tiles panel on the wall to give the artistic and avoid from too plain room nuances. This dining room has natural bright atmosphere from the glass walls and the earthy interiors balance that brightness.
A round shape wooden table is located in the middle of the room. Glass vases and decorations make this dining table chic and artistic. Round grayish sofas encircle this table harmoniously. The placement of this dining set is really suitable for a private gather dining room. Moreover, a white round shade hanging lamp shines the table at night and will give the proportional lighting above the dining table.
The designer places Scandinavian white chair with round plywood coffee table with cups in front of the ornamental wall. This is a great corner for having a coffee in the morning with glorious background. On the other side of the dining area, there is a kitchen there.
Narrow wooden wall separates the dining with kitchen. This is a minimalist kitchen with white wall and cabinet top. Wooden cabinets look harmonious with the narrow wall. This is really inspirational. You don't need to have the all white interiors for modern apartment interior design, but you can use woods as the accents.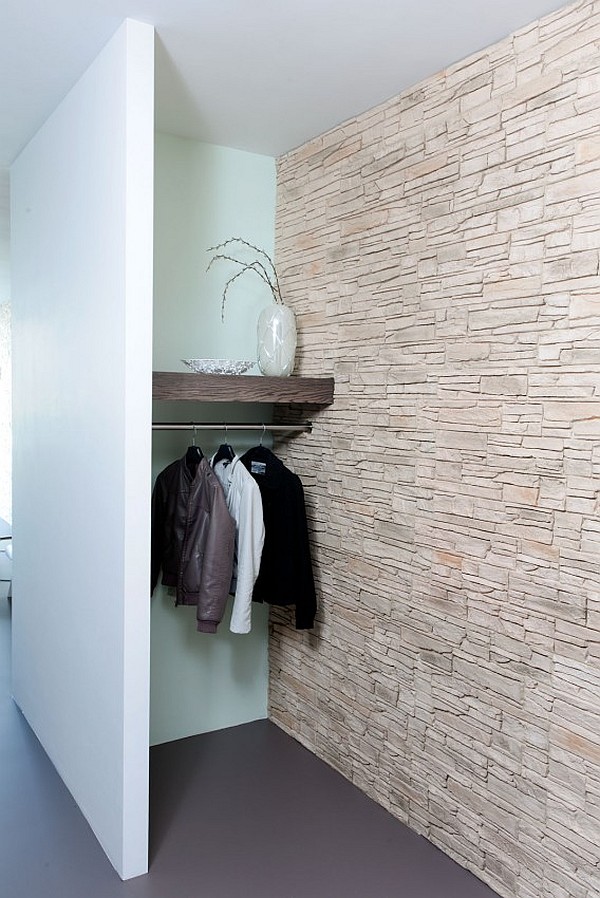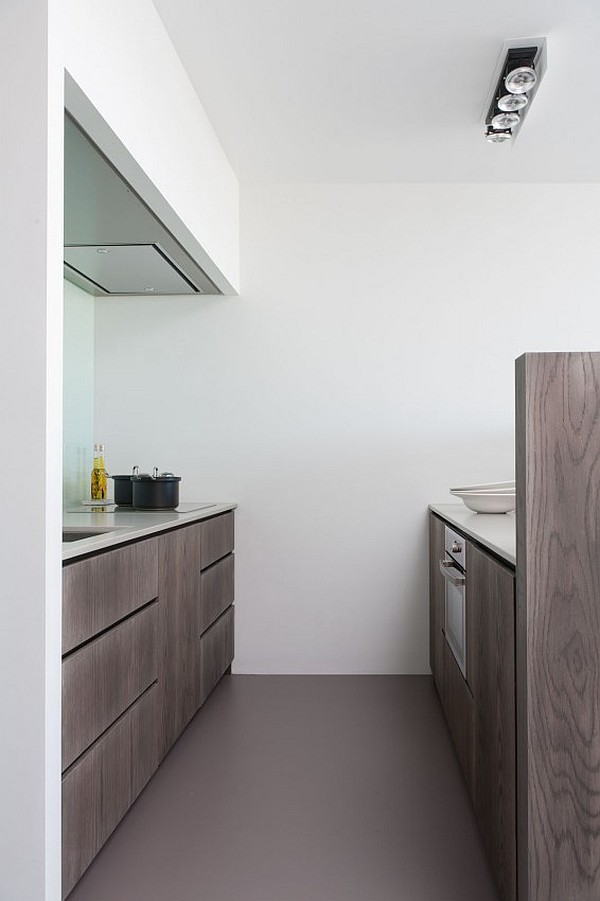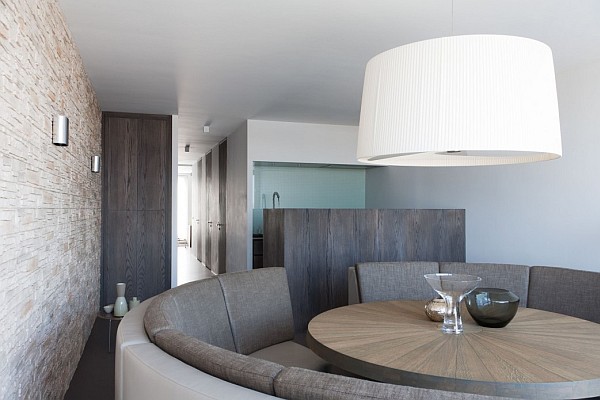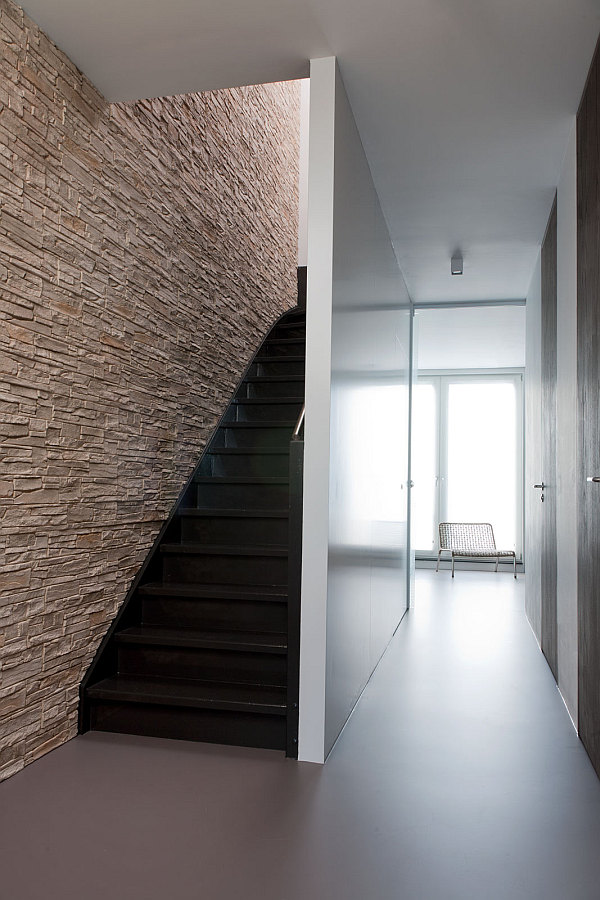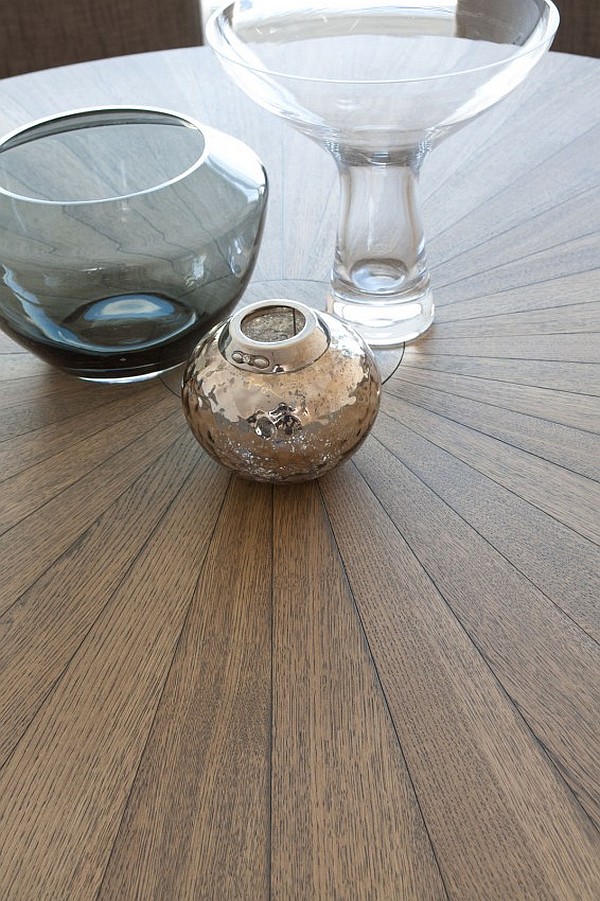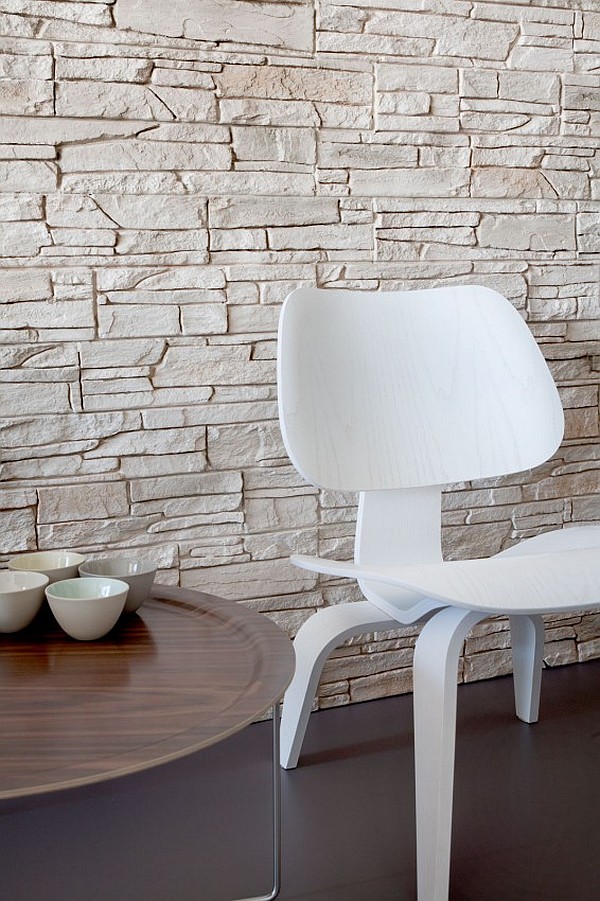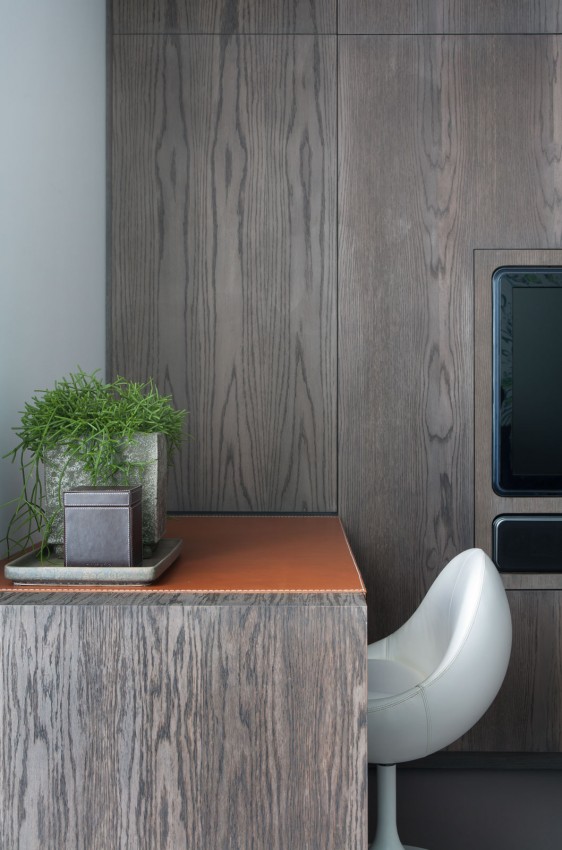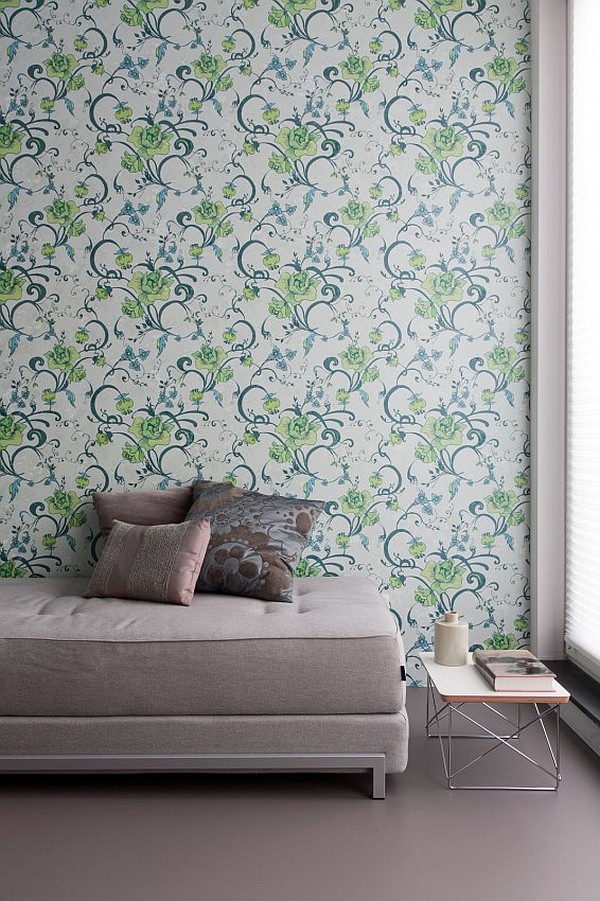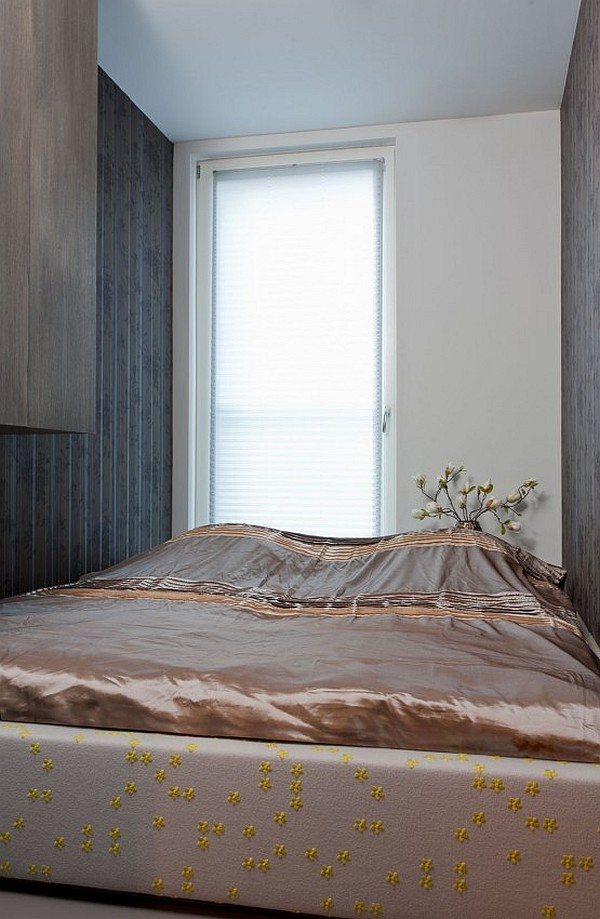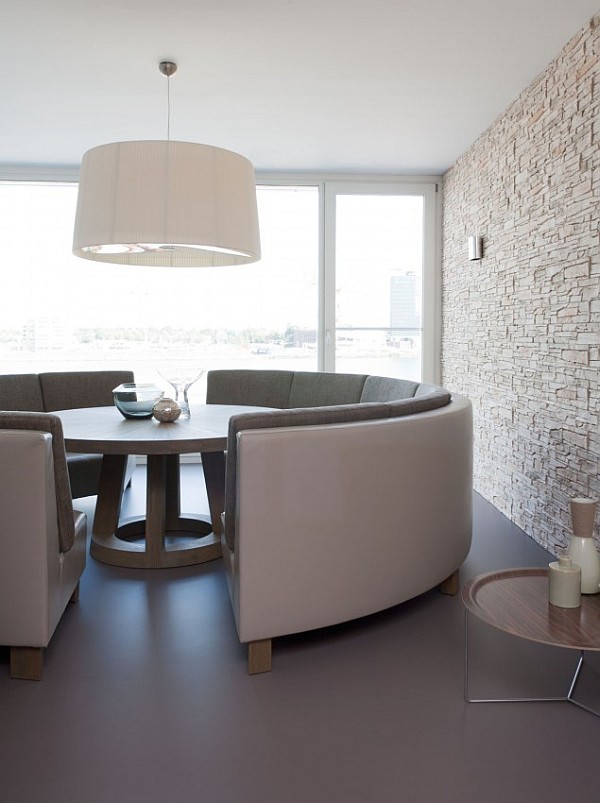 Image By : Remy Meijers
View the complete gallery
Share your Thoughts!