Vintage Swedish Home Decorated With Contemporary Scandinavian Touch Of Traditional Style
Anyone who love the art, especially an artist will be a perfect match with this vintage home decoration that has a beautiful traditional Swedish motif inside there. Yes, this contemporary Scandinavian apartment have a special design that have a beautiful carving in every edges of the room. Let us come closer to see what make this apartment is very stunning!
Well, it comes first with the very brave interior design with lovely decoration. The vintage house ideas are about to make this house still have a traditional look, but with the contemporary furniture.
You can get this definition by seeing the old Swedish pattern over the carving in the fireplace the room, but completed with a rounded wooden glass table in the center of it. It also designed with a very interesting chair in black and white stripes. Moreover, the combination of bright color of the curtain and the rug make the design of the house became very bold.
An old design of the lamp also hanged on the ceiling. There are also some nice curved stick lamp on the wall. A porch also build in this building, allow you to come outside and see the good view from the high place. This apartment is a masterpiece of an amazing artwork. Just see the cabinet that decorate the room with such a cozy and harmony adjustment. A desk facing out the window is just the best working area for you to always have the concentration and inspiration.
Well, what more to say when this beautiful white apartment has a complete design for you. The art, the modern and the traditional are soul of this house. It brings you such an energy and spirit to always make a great production. Moreover, a vintage home design is became more popular nowadays. You will not lost the trend. You can found this vintage house design ideas in Stockholm, Sweden with the 20MM Swedish kronor, so much affordable!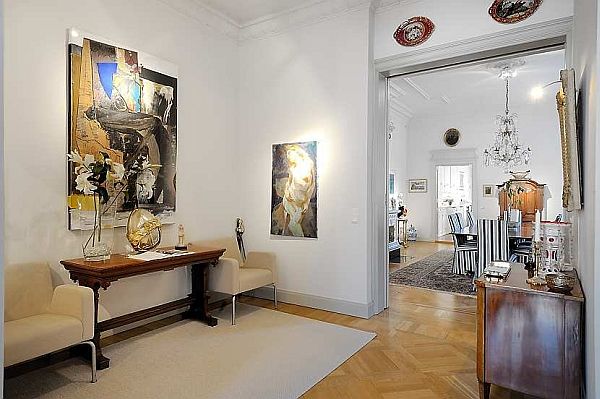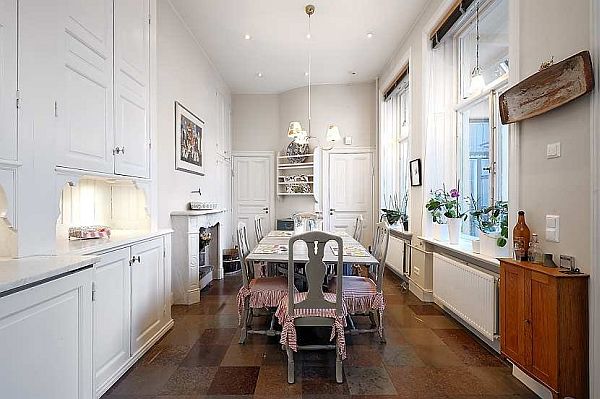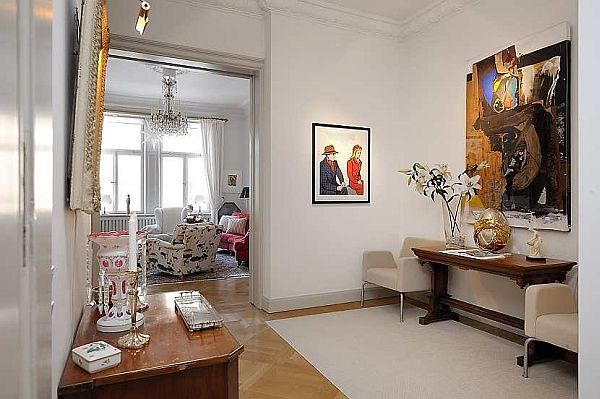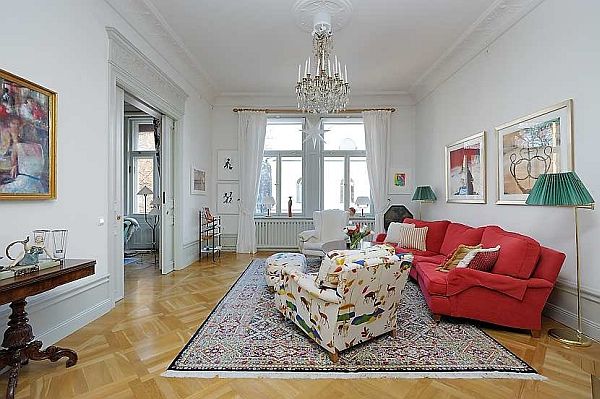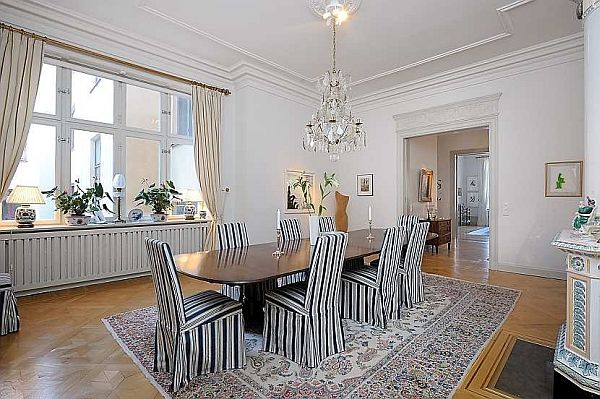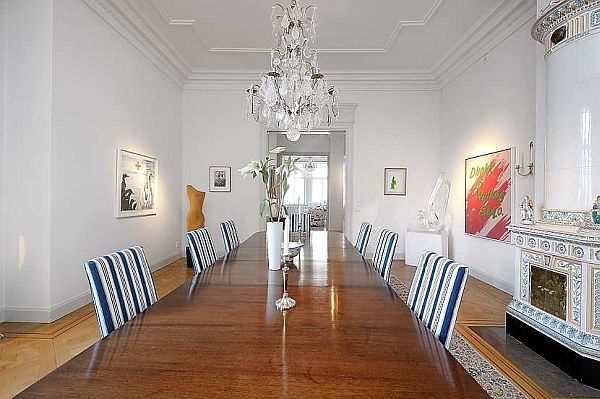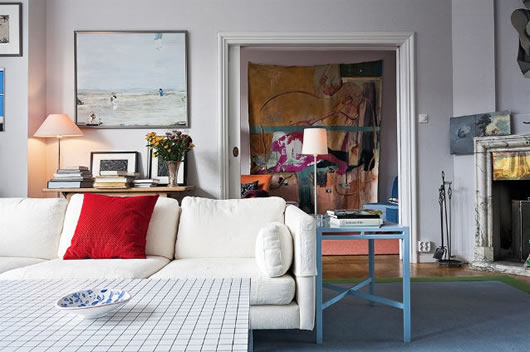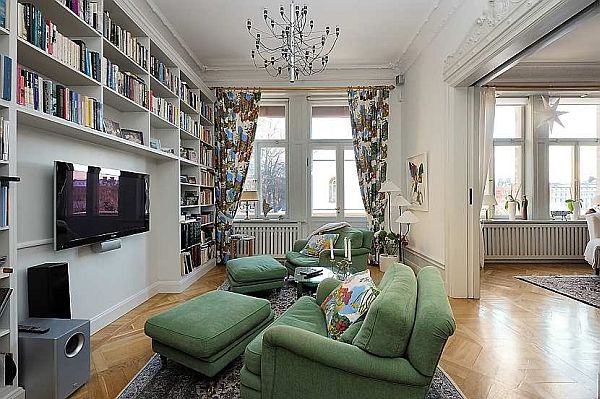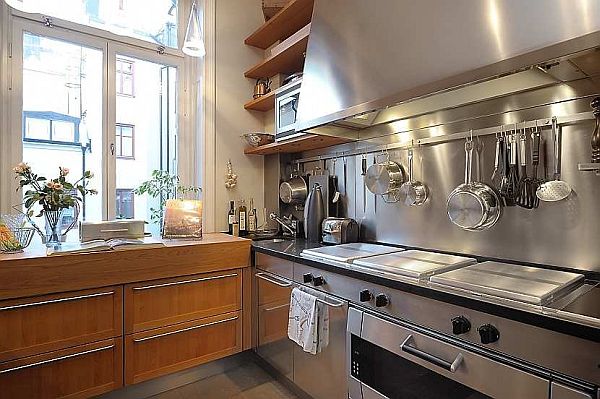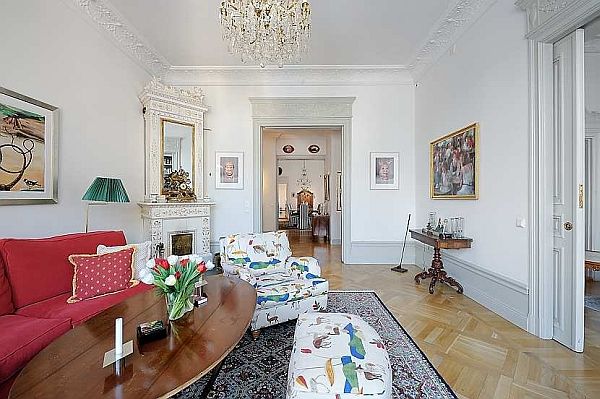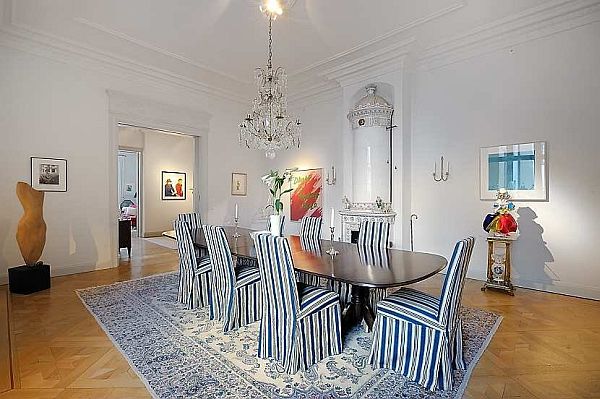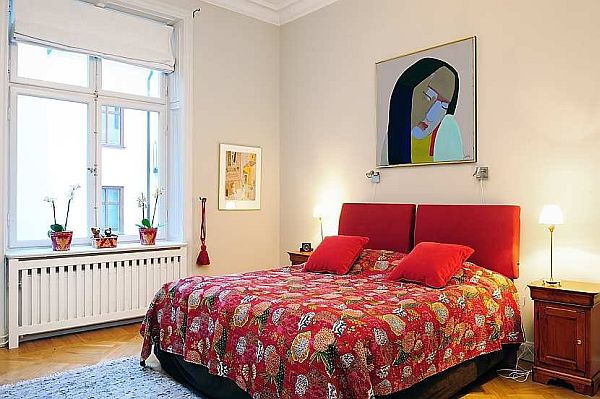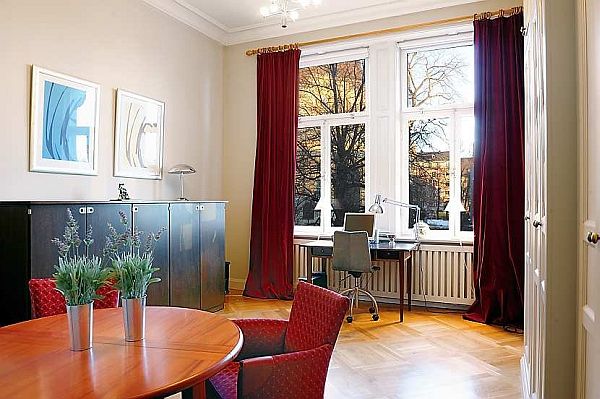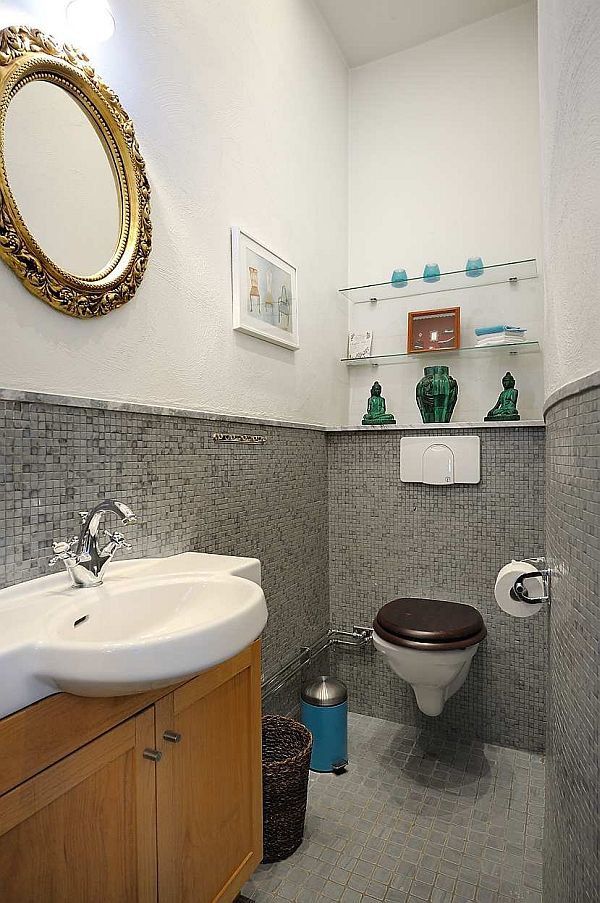 View the complete gallery
Share your Thoughts!