Picturesque Contemporary Farmhouse In Beautiful Stone And White Interiors
If you have got an old beautiful house with a farm, you may need an inspiration to do the luminous contemporary farmhouse. This will transform your old house into the brand new ones. If your house is big, you can plan the decoration for spacious room or house with full of facilities. Besides, if you have got a small house, the construction will be simpler to do. This also had ever been made in a house located in Andalucia, Spain. Let's take a tour!
The Artist's Retreat is the name of this contemporary white farmhouse. The house is divided into two parts which are the private and the public section. Private is the place where the owner lives in, while the public section is the area where they accommodate guests coming to this residence.
At this residence, you will get a mind treatment because of its surrounding environment. We can see the breathtaking mountain landscape. At the other side, there are faraway hilly area with lush vegetation. Just breathe and imagine how wonderful this area is!
This residence consists of seven guest bedrooms. Each room is completed with bathroom for the comfort of every guest. We have to take a look into the exterior wall first. This wall is decorated in natural stone arrangement with cement finished.
Some other parts are also designed in white painted wall. The roof is sloping in simple design. Get into the room, we will see an amazing interior decoration. There is simple fireplace at the tip of the room. Brown sofa lies there too below the painting accessories.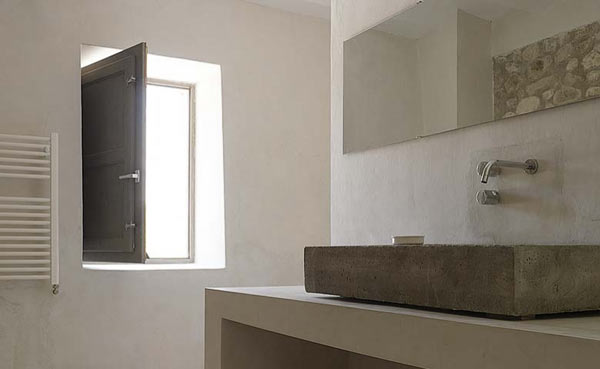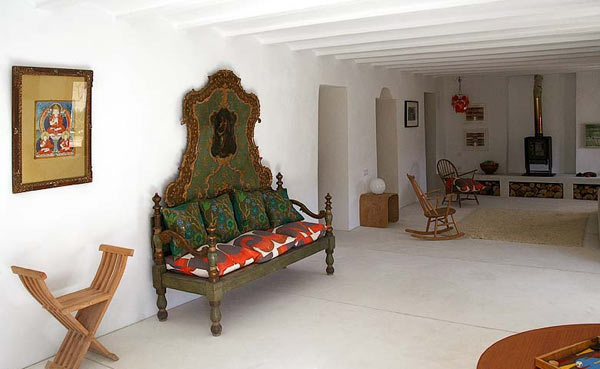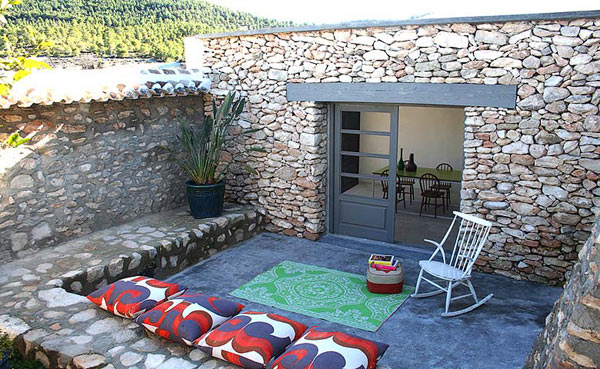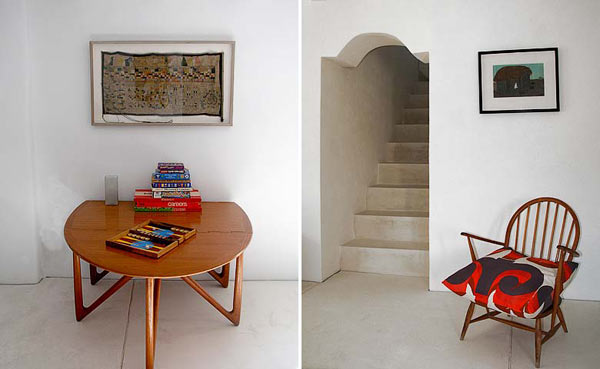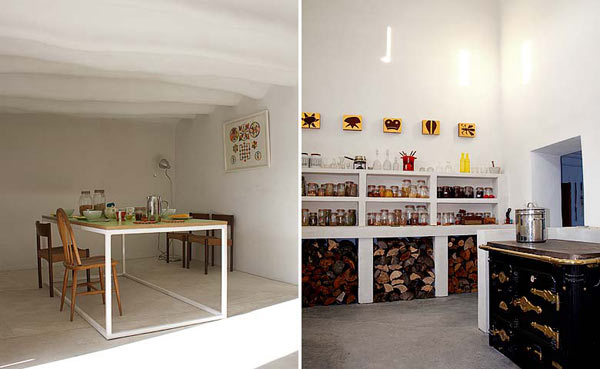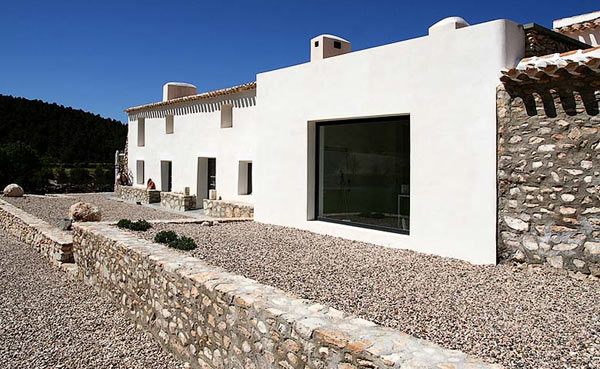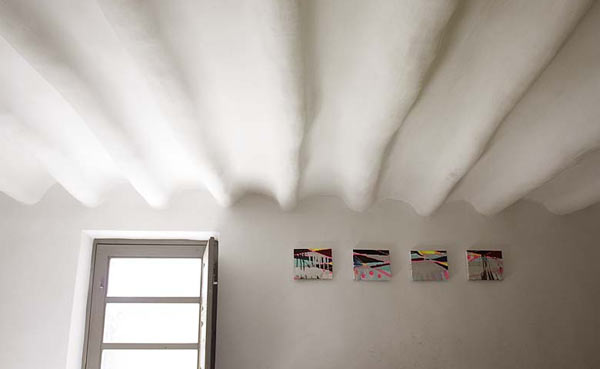 Some ceiling has wavy design. This is unique and attractive as we look above the room. Vintage sofa with high backrest. Windows are built in grey frame with rectangular shape. Another interesting part of the house is the concrete shelving. This shelf is constructed by using the same material as the wall. These farmhouse remodeling ideas transform the old house into beautiful modern residence.
View the complete gallery
Share your Thoughts!