Luxury Penthouse Apartment In San Francisco With Sophisticated Accents
If you are one of the people who adore contemporary interior design, you must have a look at the Ludwig Penthouse. This luxurious modern apartments was designed by Craig Steely Architecture is situated in San Fransisco, California. This creative designer has completed amazing interior design with all elegant in it. Are you interested to see the sophisticated house in every single room? Let us see some of them and you have to be ready to adore its modern interior design.
The architect of this house is mainly focusing the contemporary interior design styles to decorate the house. Let us start the tour to this house. Starting from the living room, you can see the domination of wooden decoration. The living room is featured by laminate floor. It is also featured by some wooden furniture like wooden rack, wooden TV table, and so on.
The luxurious living room is surrounded by the large glass windows. The choice of cozy glass materials is beneficial since it can allow the natural daylight to come into the house then lighten up the house. The use of glass material can also trap the sun heat. Combining with the elegant wooden material, it can create warmth and cozy atmosphere to the room.
One that can attract the eyes here is the decorative wall in one spot in this house. The wall is decorated like it is made of stones. It is so unique but it can create elegant to the room. Do you want to see the bathroom? Let us move to the bathroom. Well, it can be said that it is luxurious bathroom with the combination of wood and glass material. Here, your feet will step the hardwood floor. Then you will see wooden table sink. This luxurious bathroom offers coziness inside.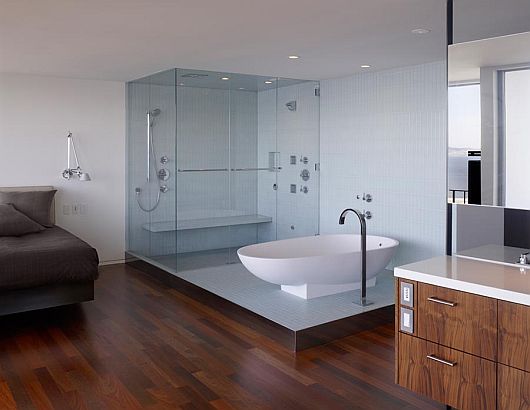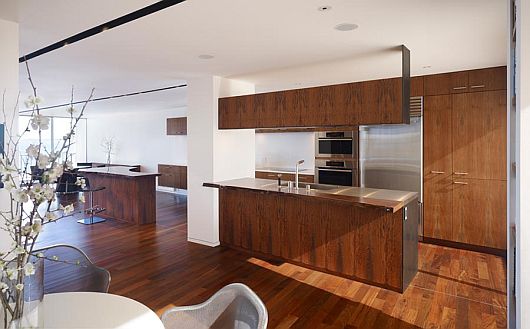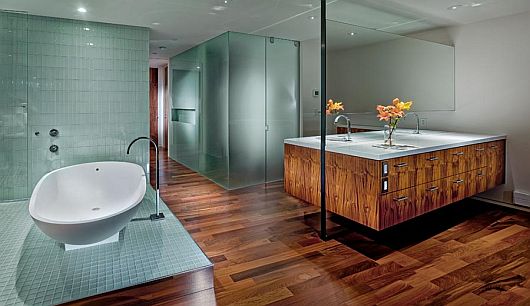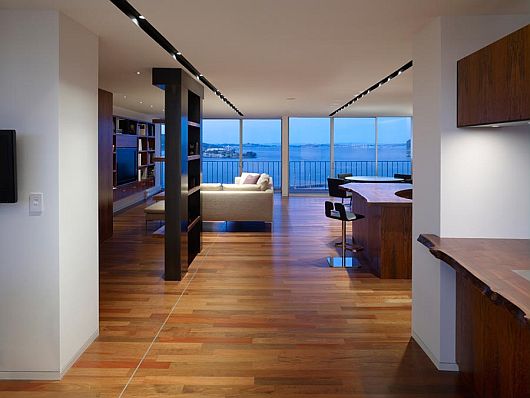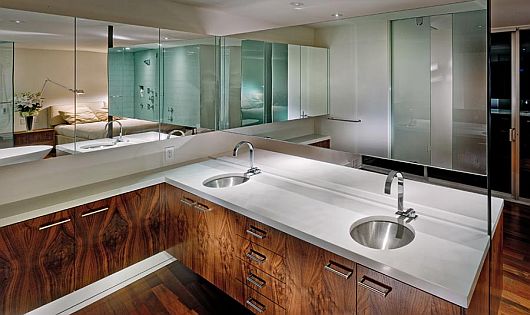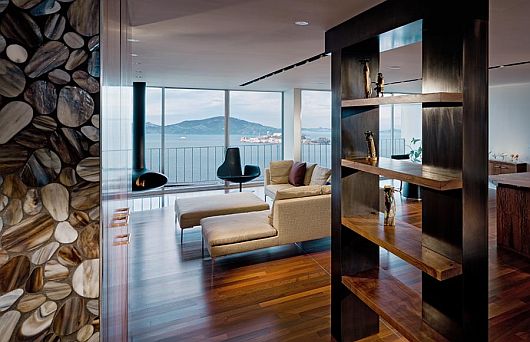 After seeing some parts of this house, you can surely conclude that the house's interior design is elegant. All the luxury coming from the exquisite furniture will give you comfort to live in this house. This house has contemporary interior design ideas that can inspire everyone.
View the complete gallery
Share your Thoughts!