Beautiful And Compact Modern Home With Lovely Wooden Elements
This modern compact home will be a great example that functionality does not always come with less attractive impression for a small living space. As we all know, living in a small residence requires a great extent of creativity to conceal the lack for space by establishing a totally comfortable place to live in at the same time. Brilliantly designed by Sinato from Tokyo, Japan, this compact residence even can do solve the common problem of small residence in such a beautiful way, thus making it as a perfect one to inspire you.
Let's enter one of inspiring modern compact home designs here. This modern small apartment is revamped by incorporating the use of modular wooden partition made from plywood to build an L-shaped living room. However, you may also find that this feature is also integrated to create a border between public and private zone by keeping the bedroom hidden perfectly behind. Besides, this small residence also offers the light and airy impression emphasized by abundant natural light coming through glass windows and cross ventilation.
Besides, you can also find how this small living space is beautifully designed to preserve the comfort necessary for a totally soothing and relaxing place to live in. As we all know, wood and its natural warm shade always gives the pampering vibe, thus making it popular in use even in modern home design. However, you may also want to see how the grey color scheme incorporated here also plays the same role in establishing a totally comforting atmosphere. The same goes for concrete accent wall too, which sports the similar grey hue.
To maximize the use of available space inside this small but airy and spacious room, the uncluttered interior is matched by space-saving furniture arrangement. The plywood modular unit, in fact, also serves the storage space needs too. You can see they are shaped in elongated box, which may serve the needs for seating in this open living area. The kitchen is perfectly arranged to the other side of wall, thus allowing one of small modern home designs providing enough room for movement.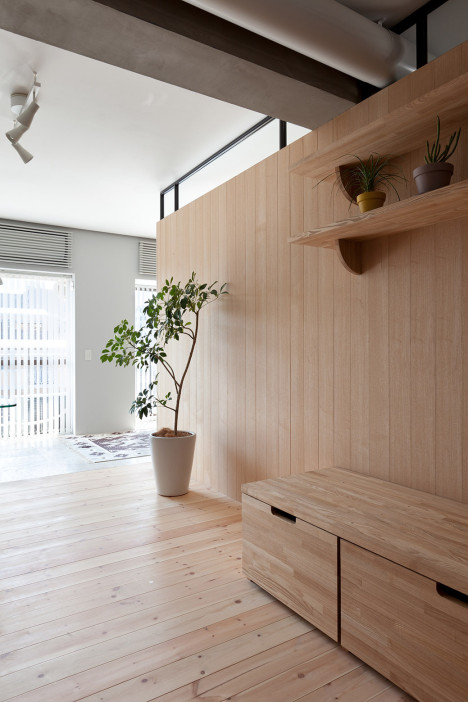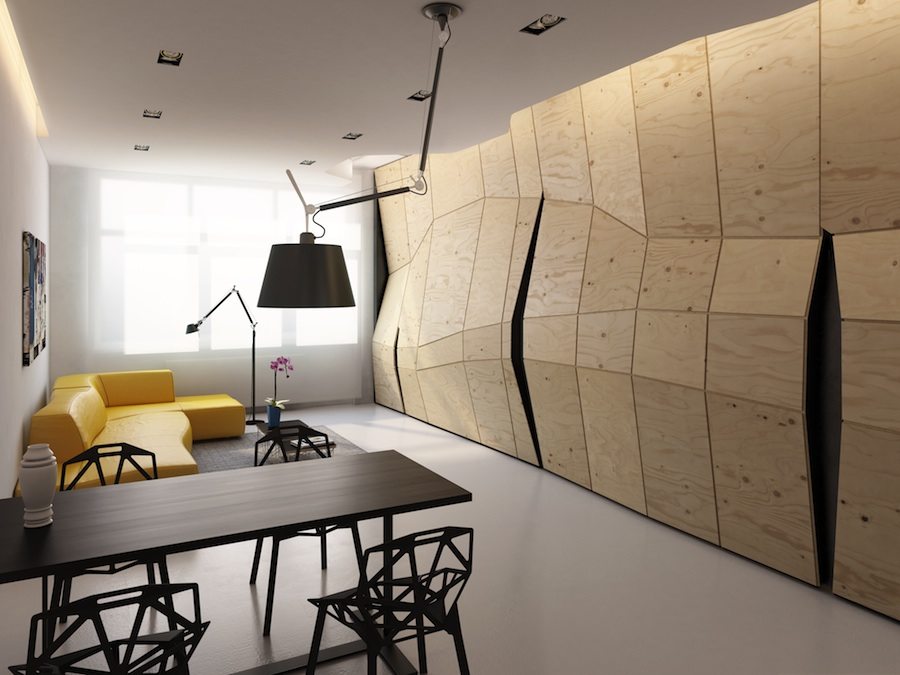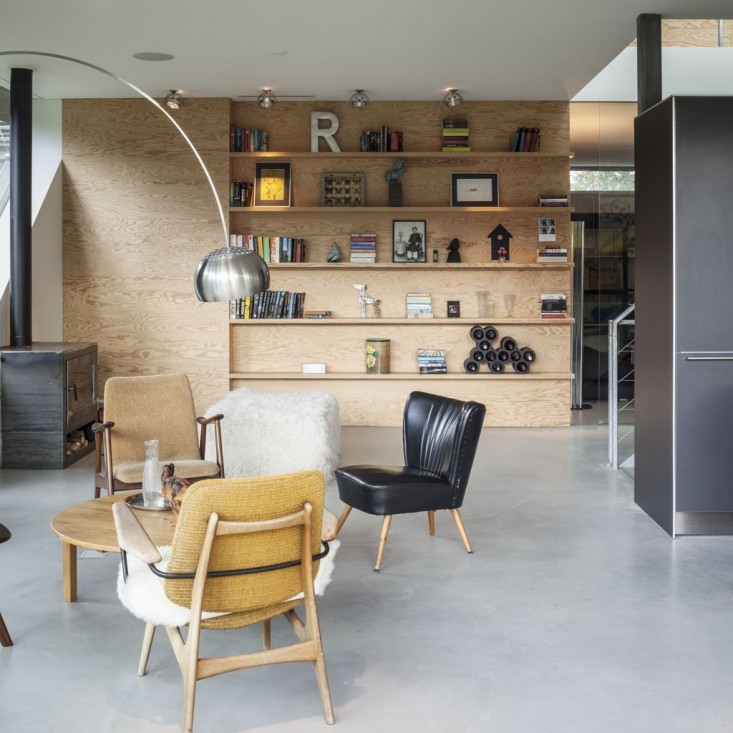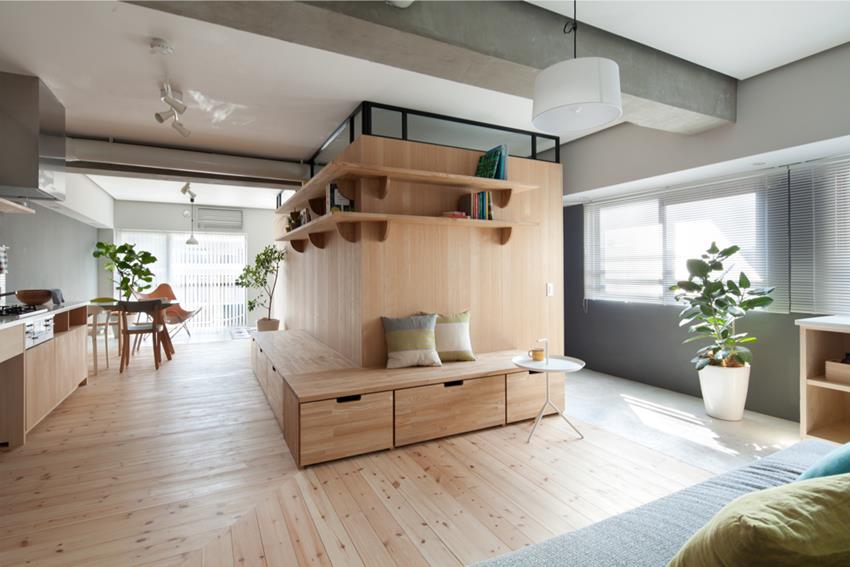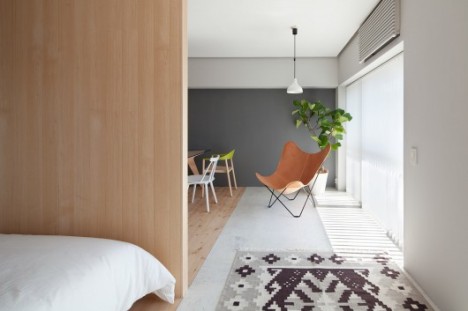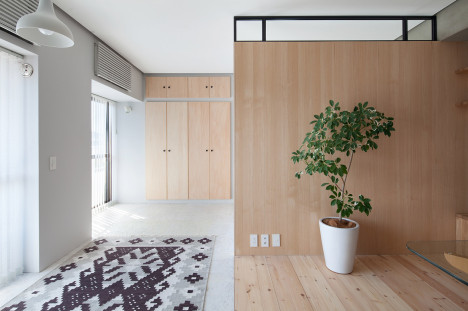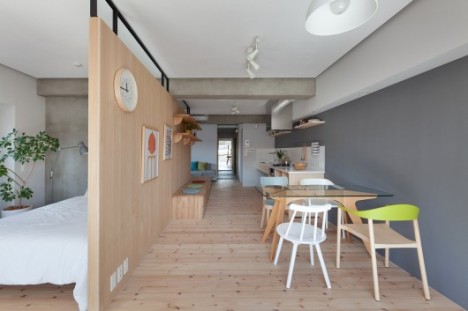 View the complete gallery
Share your Thoughts!