Stylish Extraordinary Home With Vintage Interior Design And White Walls
The vintage interior design is really popular these days. This kind of fascinating interior design gives artistic look to the room. Many designers who apply vintage style to their creation will have their own art design. Vintage style has unique shape and curve in each decorative thing.
Different with minimalist or futuristic design with clear lines and evident angles, you will never see the same extraordinary vintage interior for different rooms. If you love to artistic and calming nuance, this interior will suit for you.
There is an elegant apartment that will give you the inspirational design ideas. This apartment with modern vintage interior design is located in Barcelona. Esmo Interior has successfully designed this refurbishment apartment with glorious interior decorations. Many historical buildings surround this apartment.
They support the vintage look of this interior from inside the apartment. The designer applies vintage style for entire rooms with combination of modern design. That makes this apartment has equal design on every single steps.
This stylish apartment has a multi-function room with white ceiling and walls. On a wall side, the designer paints that wall in dark purple. Black wooden shelves for books and artistic decorations and also monochromatic old wall painting patch on this wall.
Below them, the designer places grayish sectional sofas with ivory pillows and blankets. Besides that, there are two wooden cube coffee tables with flower vases. They stand on a white rug above the artistic geometrical tiles flooring.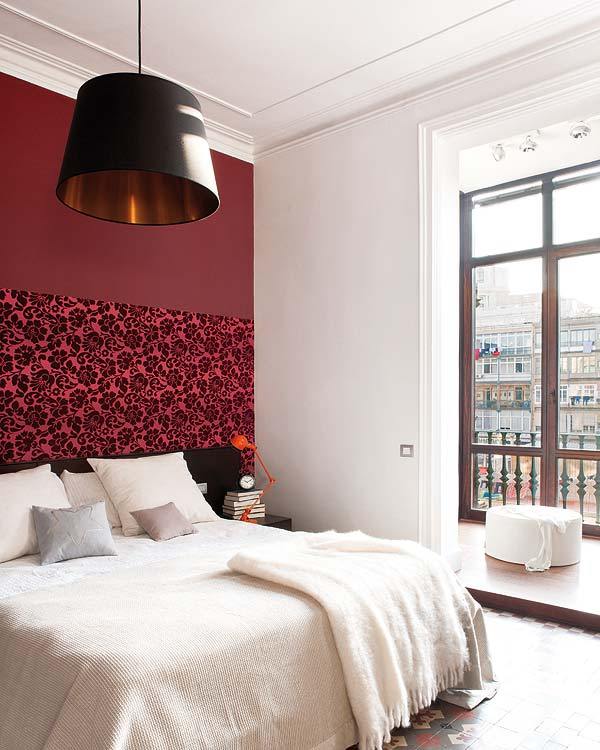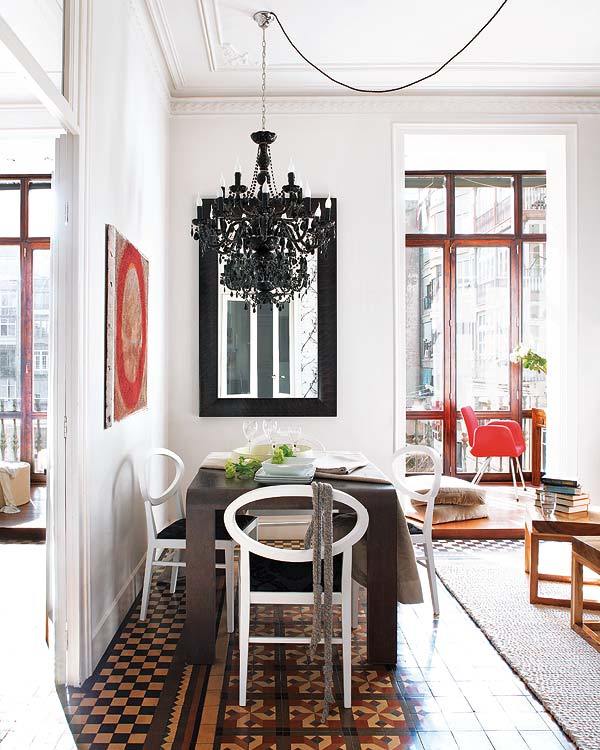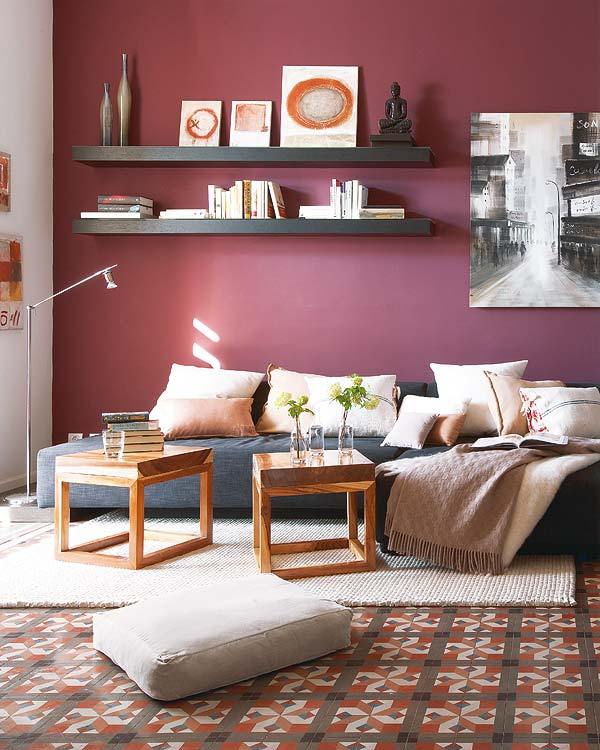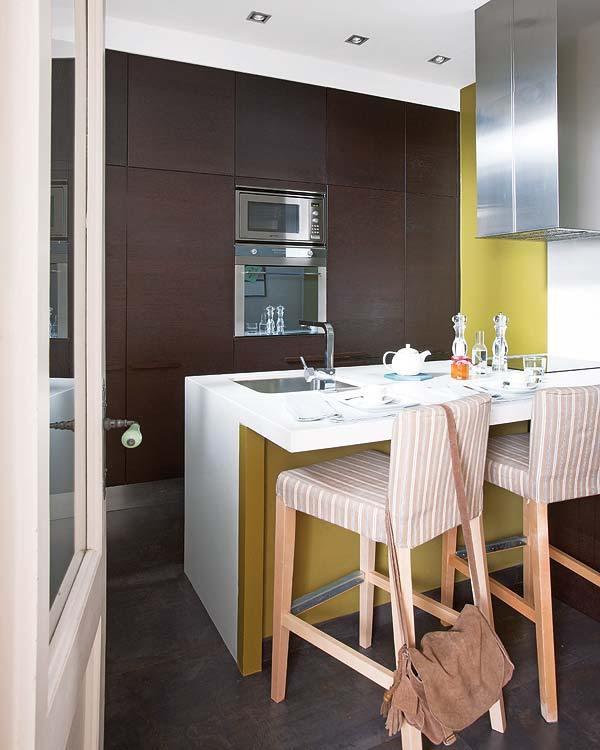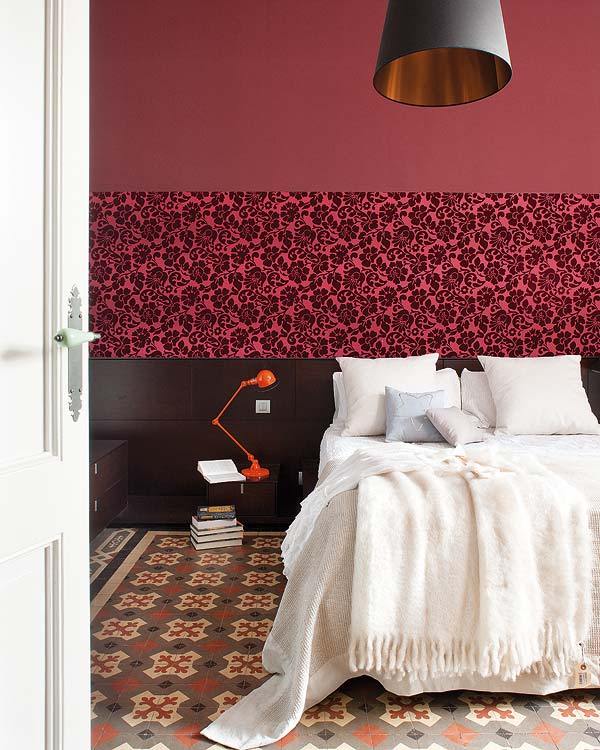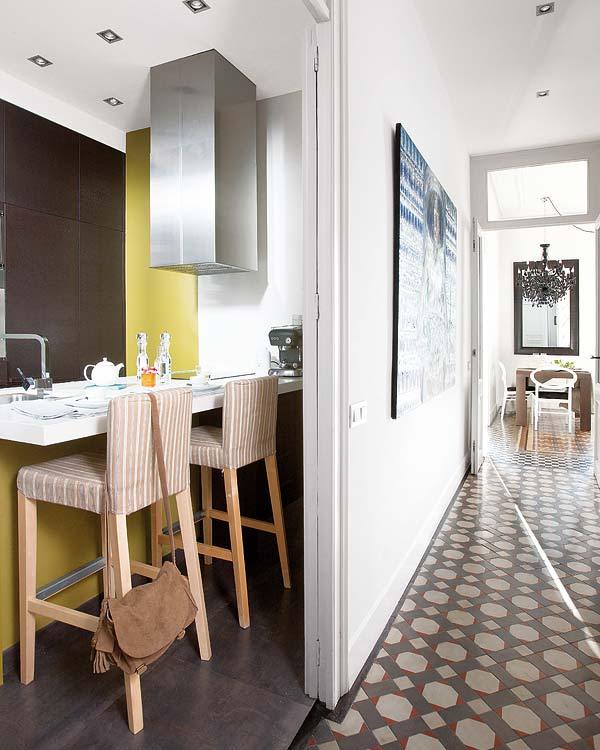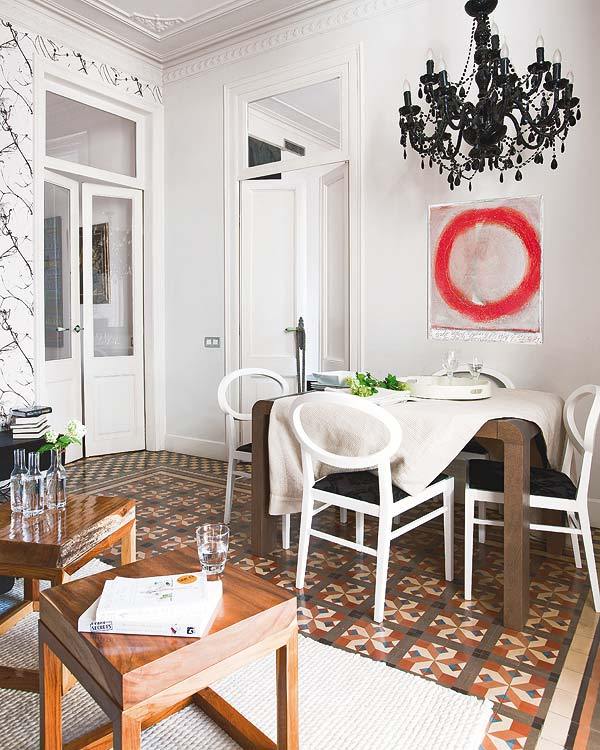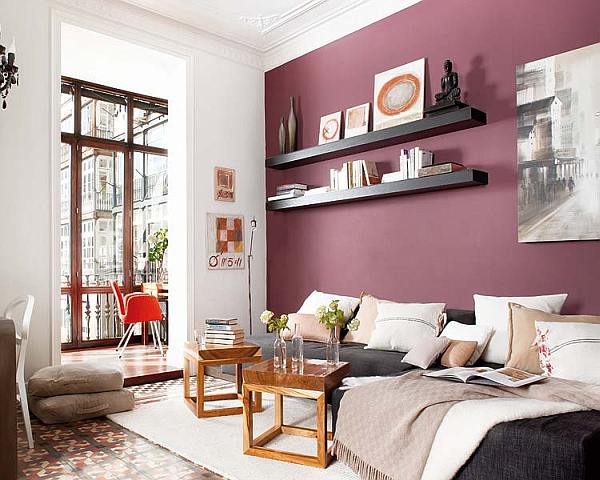 On the other side of the room, there is a small dining space. It has solid wooden table with white table cloth on it. White slight frame with black ornate chairs surround this table harmoniously. There is a black ornate chandelier above the dining space that will give a romantic light at dinner time. The doors in front of the dining space connect to a kitchen across the corridor. This modern meets vintage interior design plan will separate the dining room and kitchen effectively.
View the complete gallery
Share your Thoughts!