Astonishing Contemporary Concrete Home With Minimalist Interior Features
This contemporary concrete home in Annandale, Australia displayed a stunning house design with its astonishing minimalist interior. This house is an outcome of a Luff Residence project that was designed by the imaginative thoughts of designers from Pohio Adams Architects. This inspiring home was built to serve a housing unit for a family which has an active social. Therefore it has an airy room to accommodate the possibility of so many guests arrival.
For this inspiring house, the designer implemented smartly-combined style in its minimalist interior design that is resulted in interesting eclectic home design. As we can see at the one part of the contemporary home design, it has a bright light that comes through the big opening of the house.
The light exposes the clean wooden flooring in which there are two gorgeous vintage couches in a curved peach colored metal frame. This entrance hall will lead us to the more attractive interior view in this astonishing modern home design.
Right after the bright entrance hall there we can see a kitchen area that will surprise us with its black and white color scheme. This room still gets plentiful sun light, so the contrast between the black and white schemes will directly catch our eyes.
The kitchen has a long kitchen island in which it has three sinks on its black countertop. The kitchen set also has white cabinets and mounted storage with a black backdrop on it. This kitchen area with sleek design is adorned with some beautiful pendant lights that have metallic lamp shade which fits give a nuance of modern tone.
The house also has some colorful accents that adorn its white walls such as those towels that is hung on the metal bar of the wash basin. This area also has a colorful rug that embellishes its black tiles flooring. There is also a bedding sofa with red and white patterned color that is placed right beside a big window that stands from the bottom up to the ceiling.
This room is also decorated with a vibrant blue carpet that exhibits a calming atmosphere and arouses the creativity. The house applies contemporary home design ideas that can artistically exploit the house plans to make an attractive home.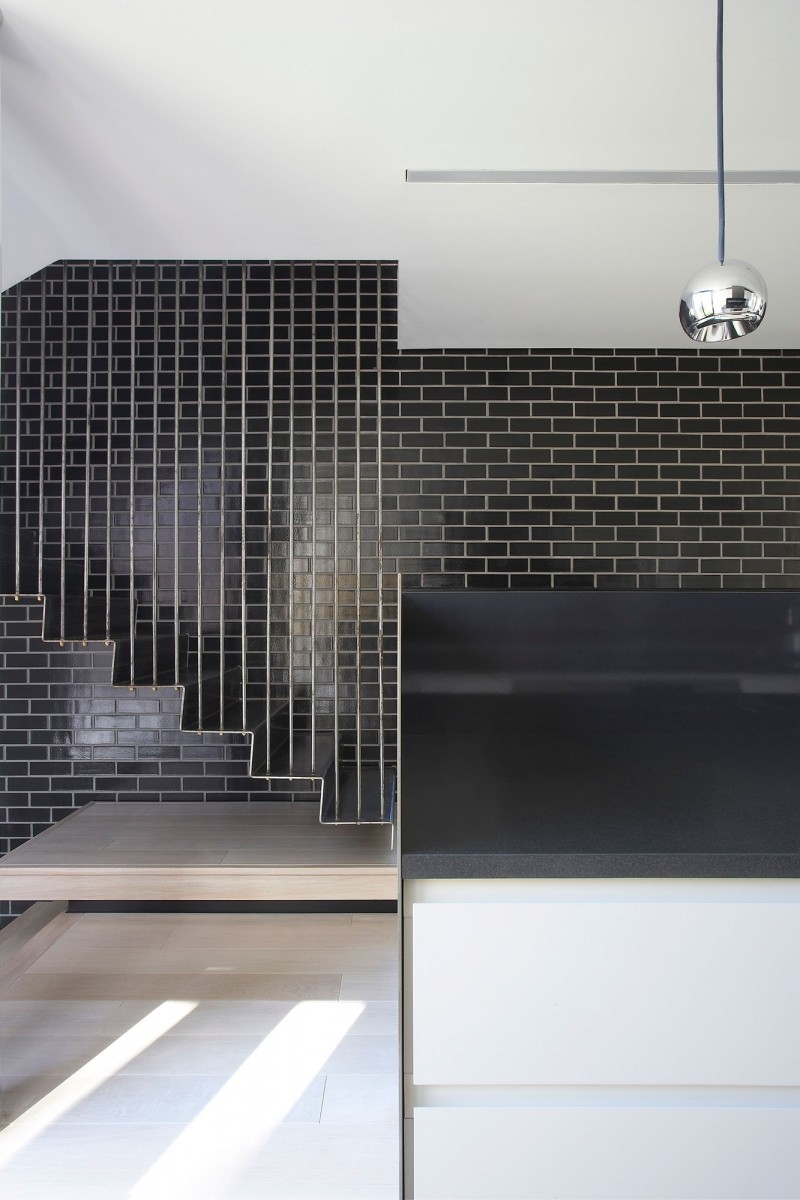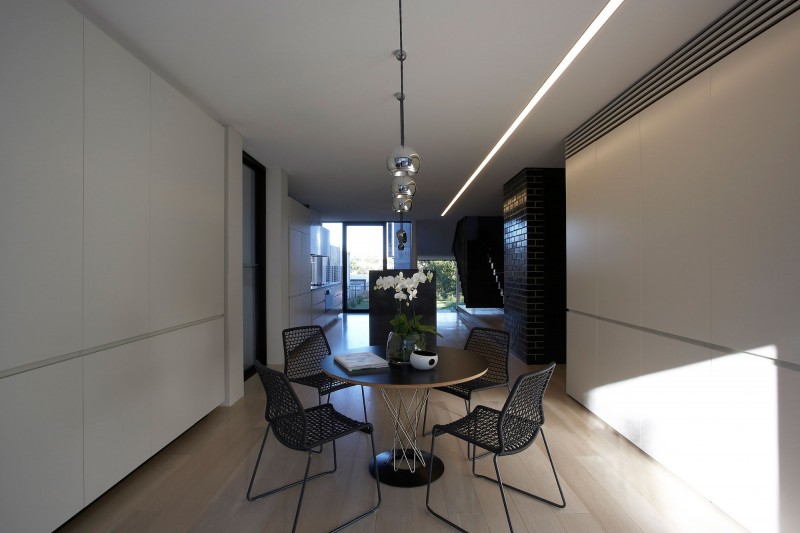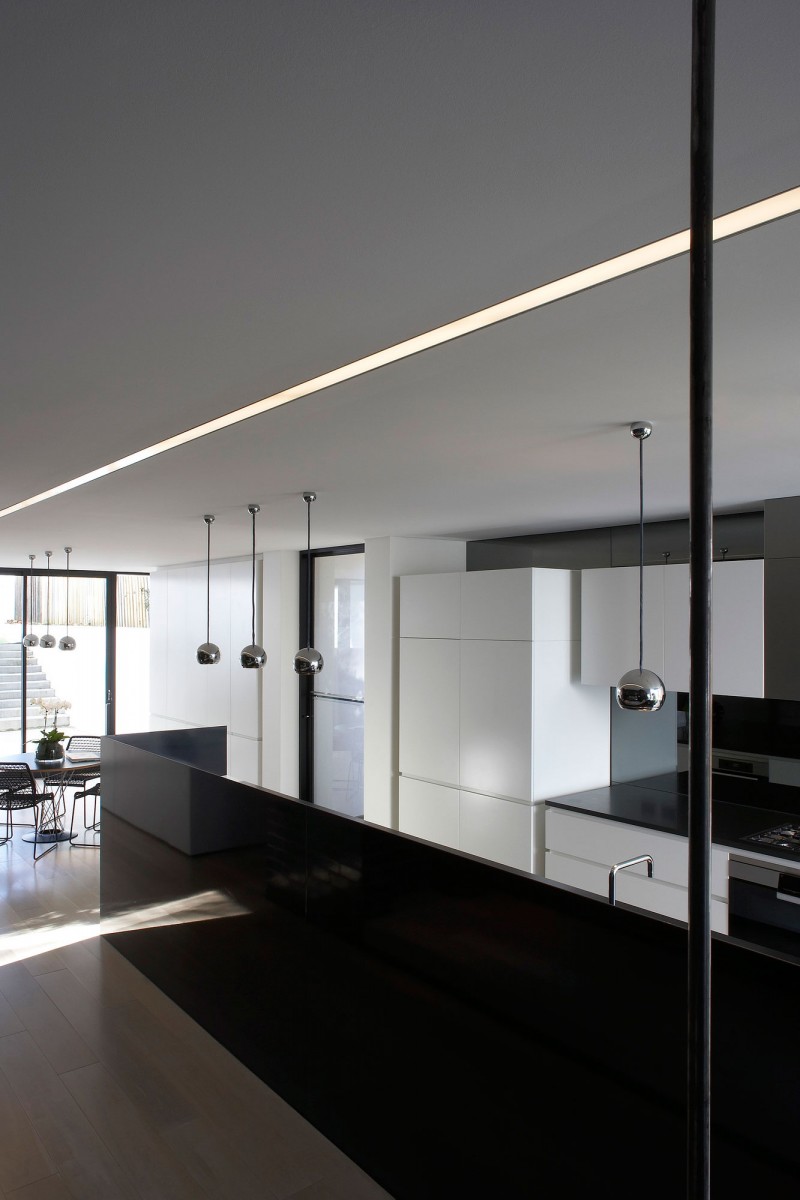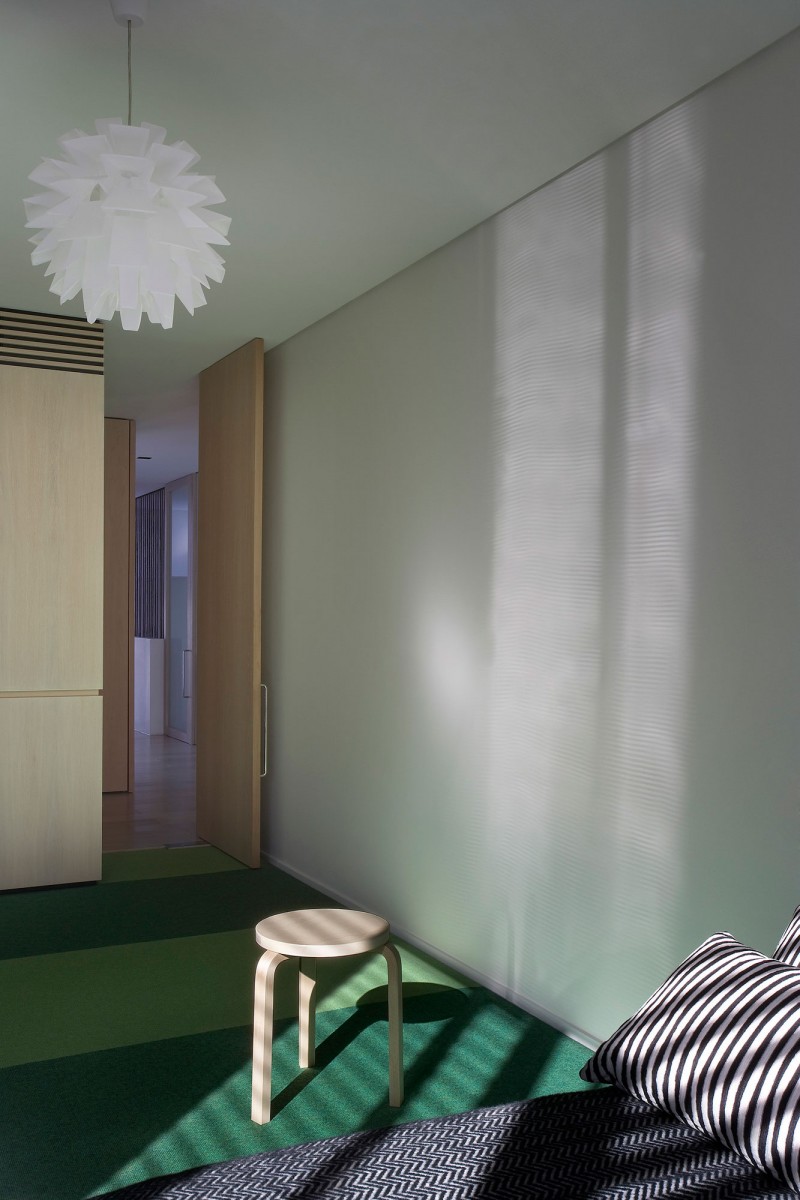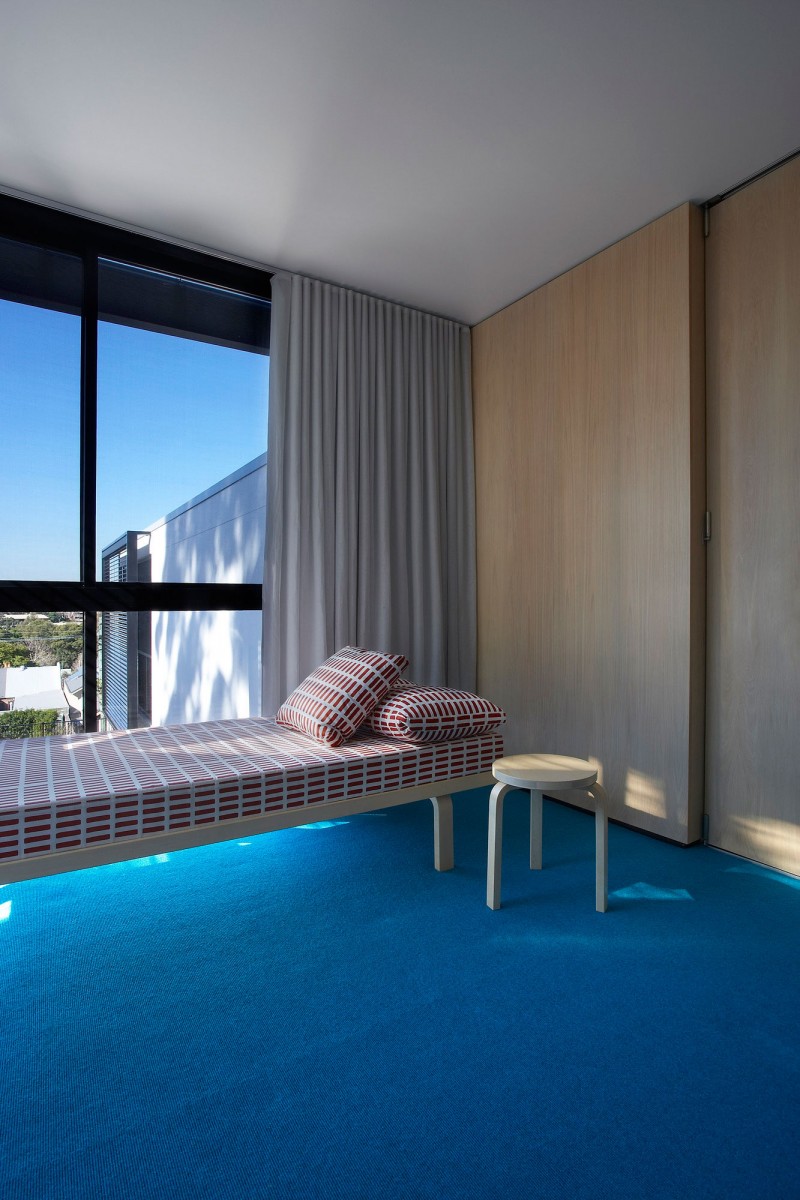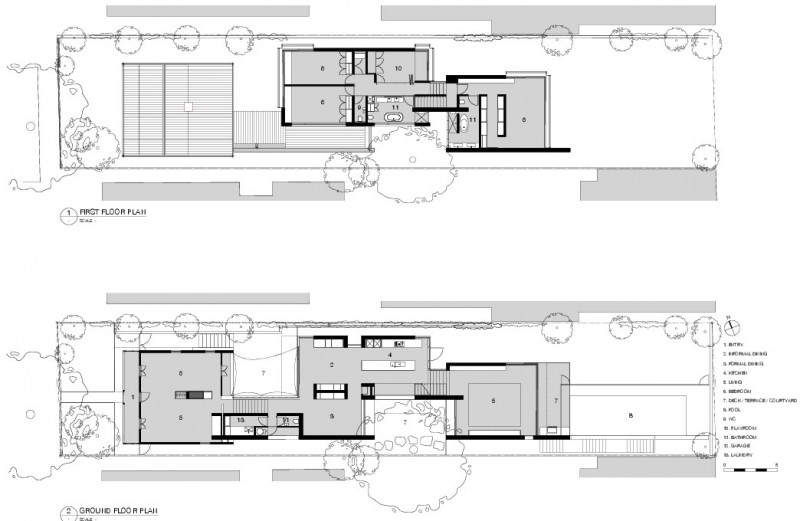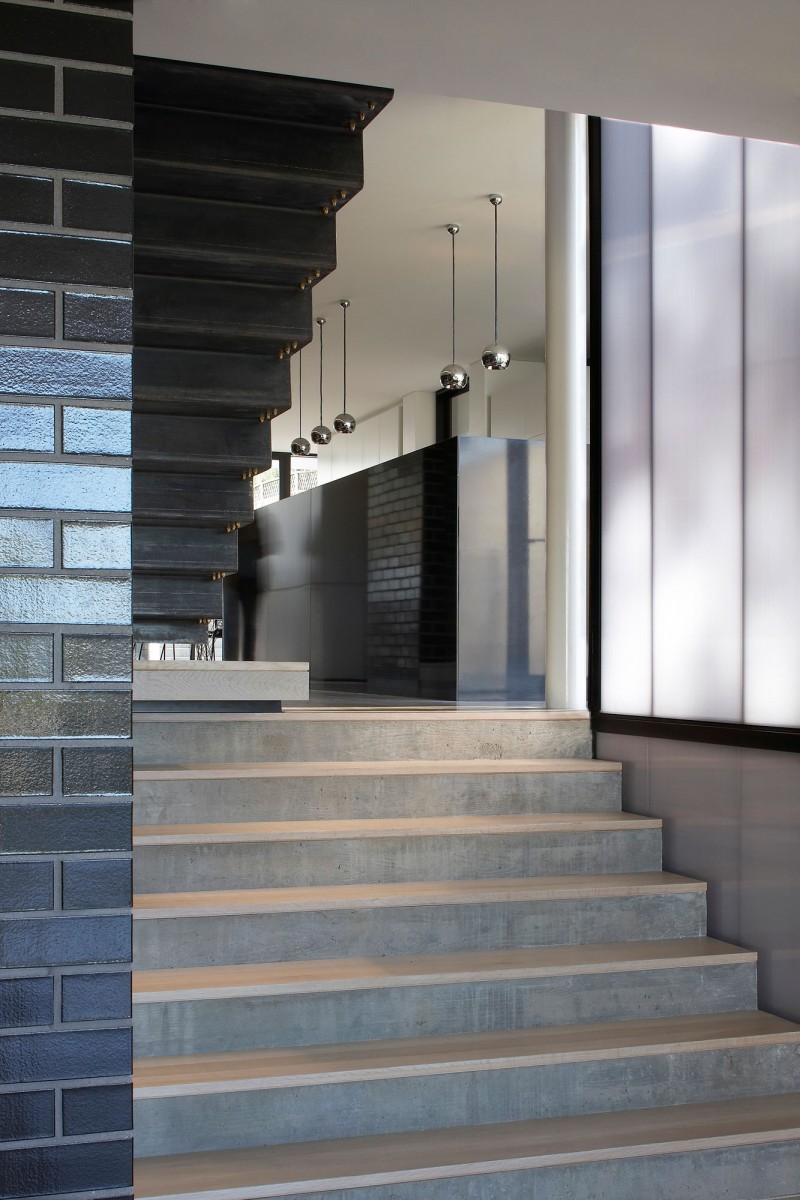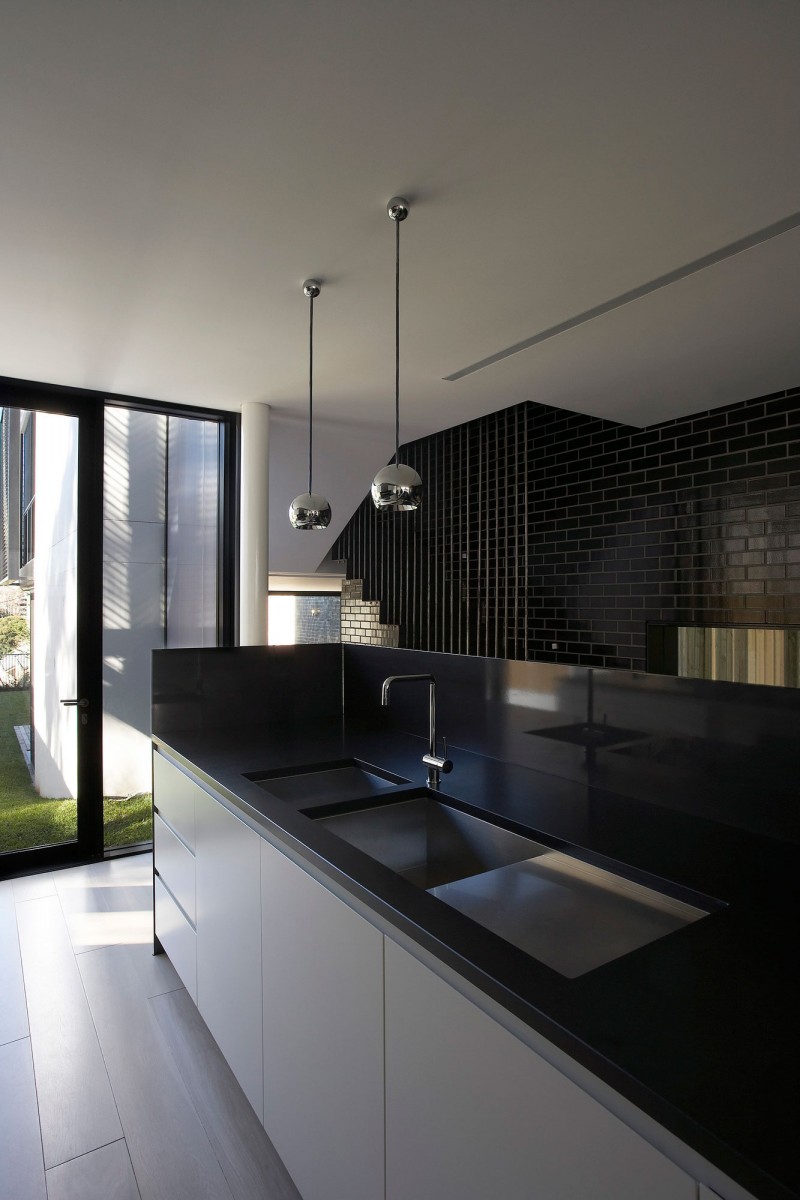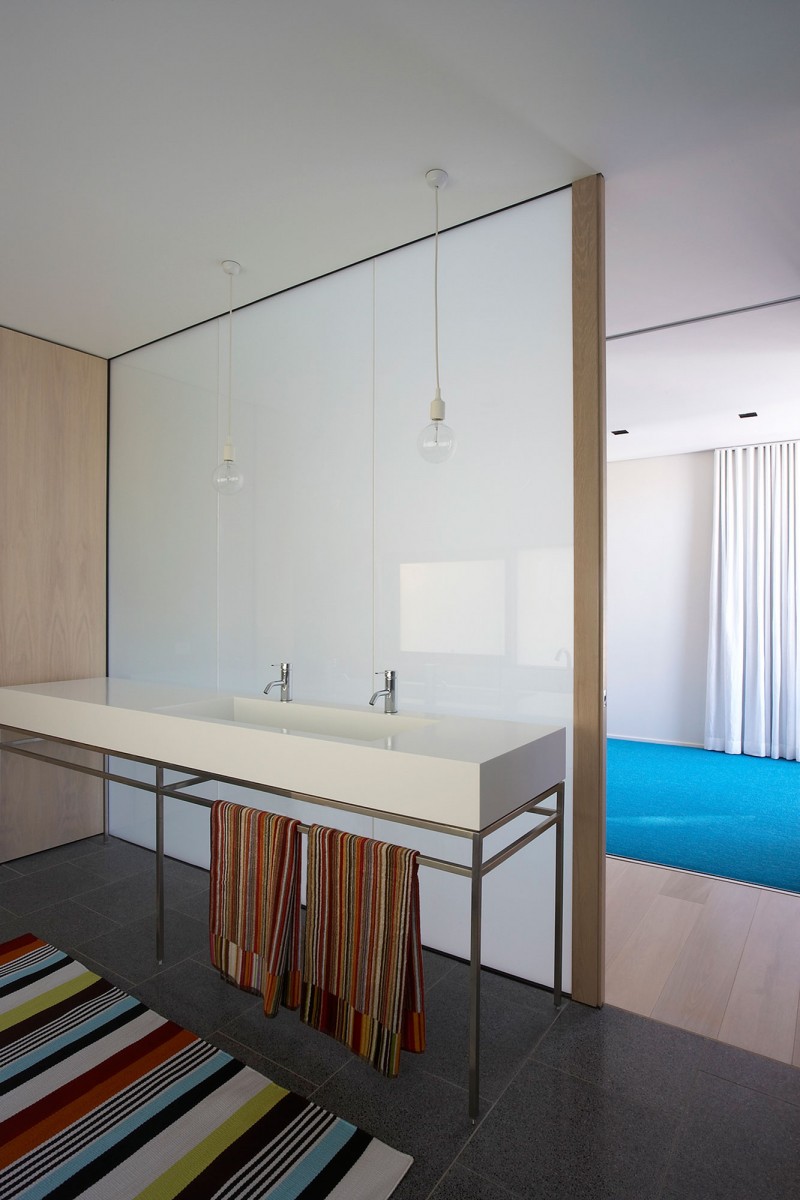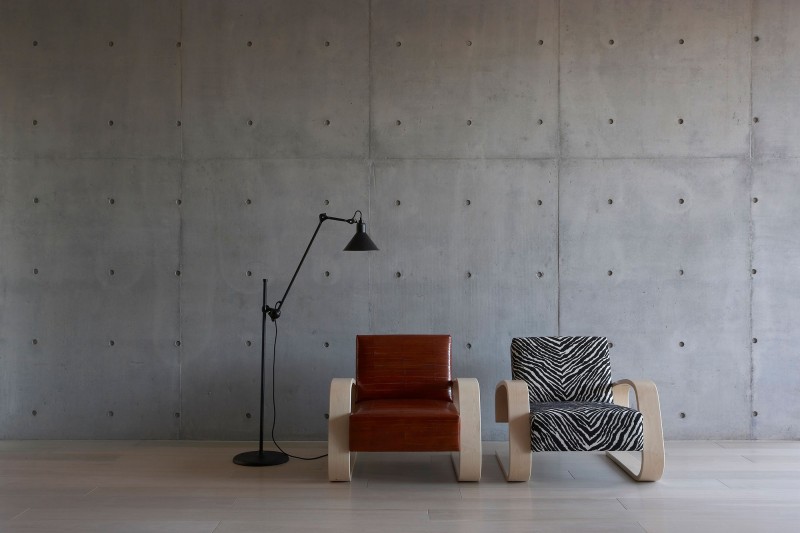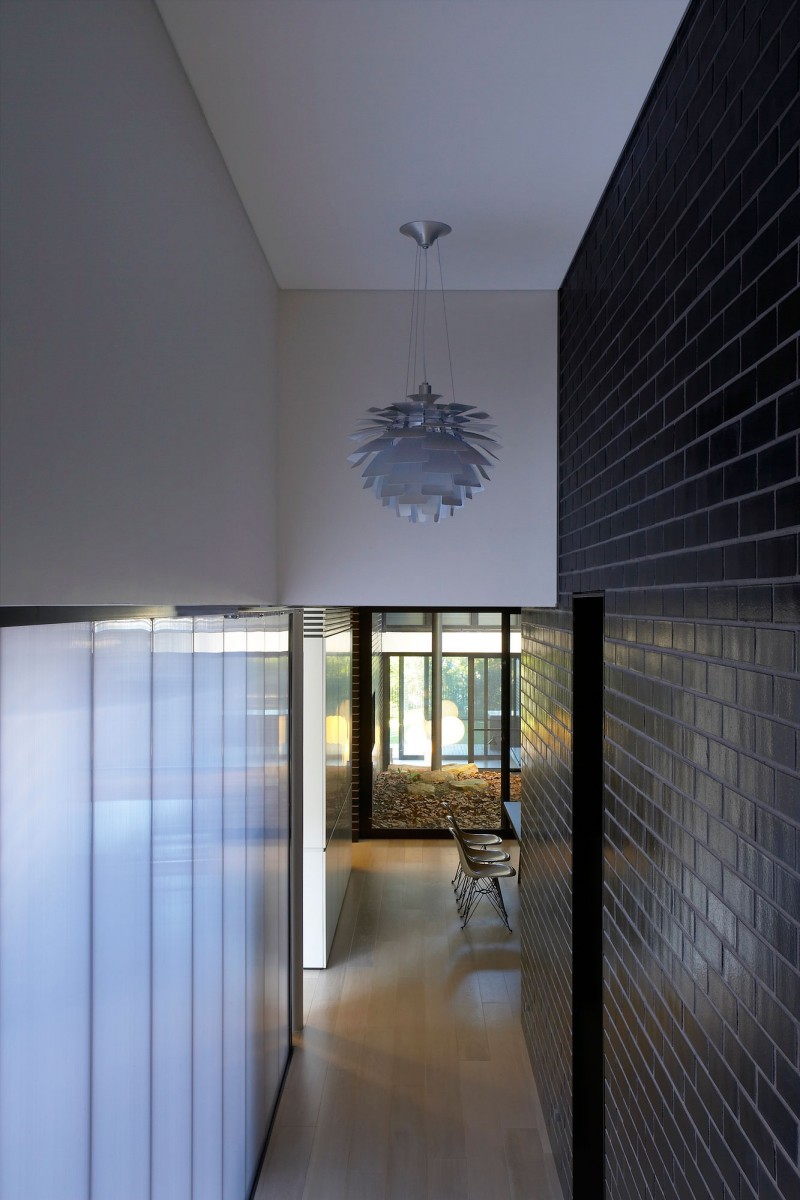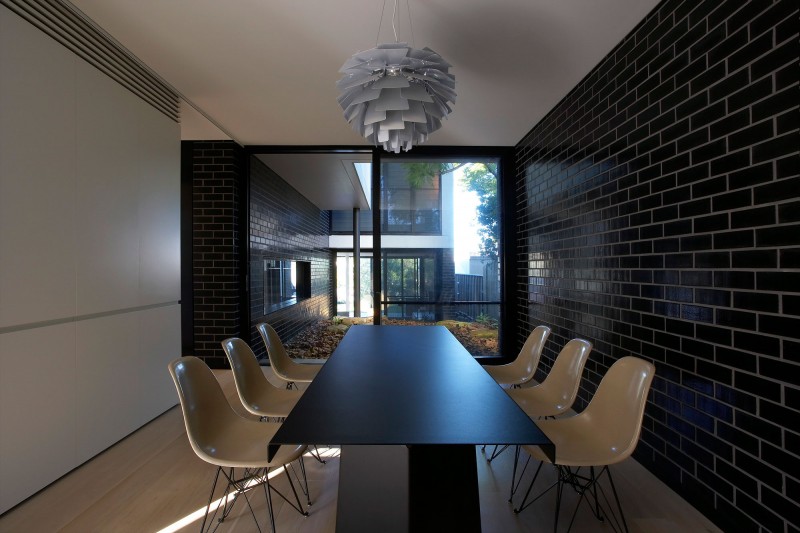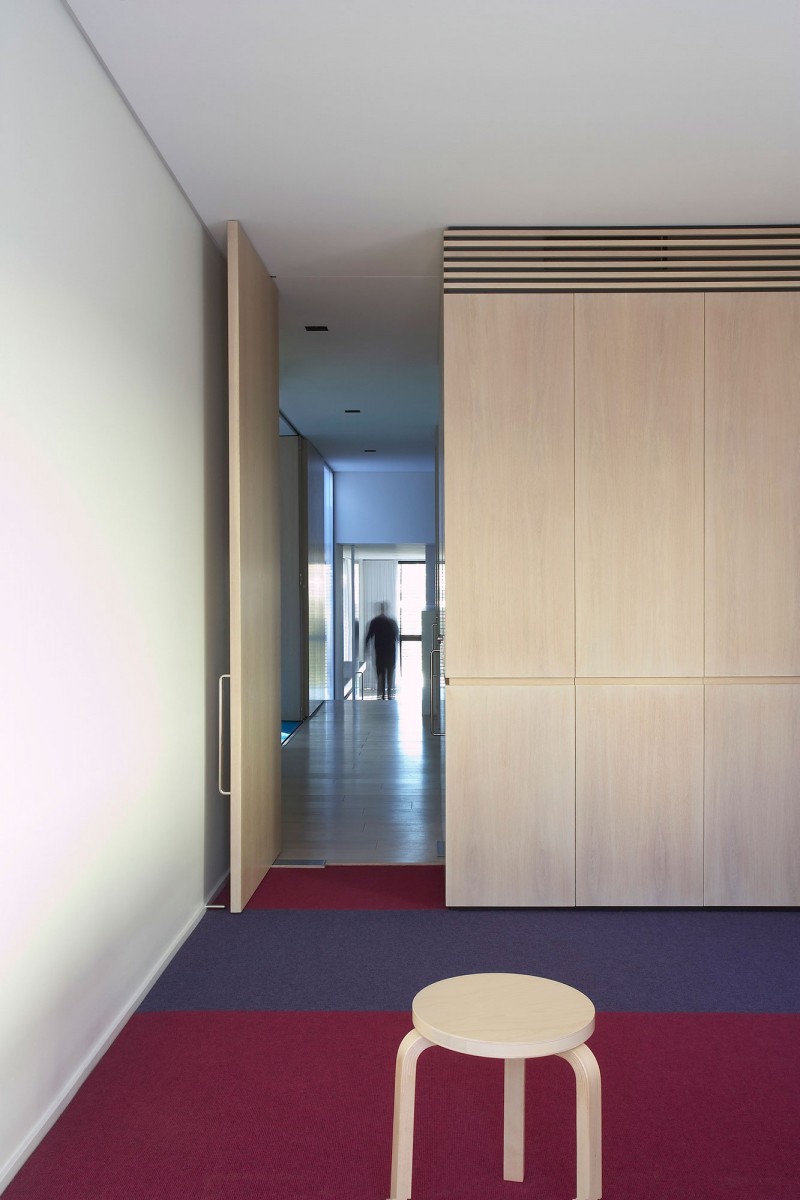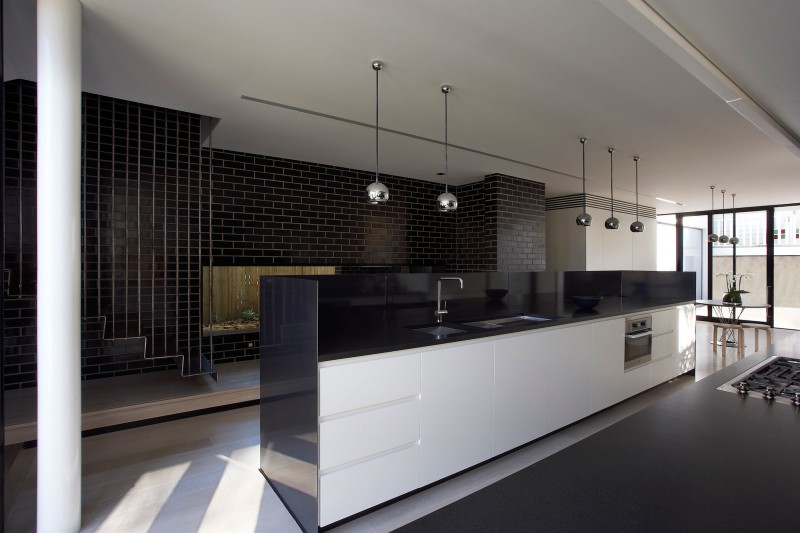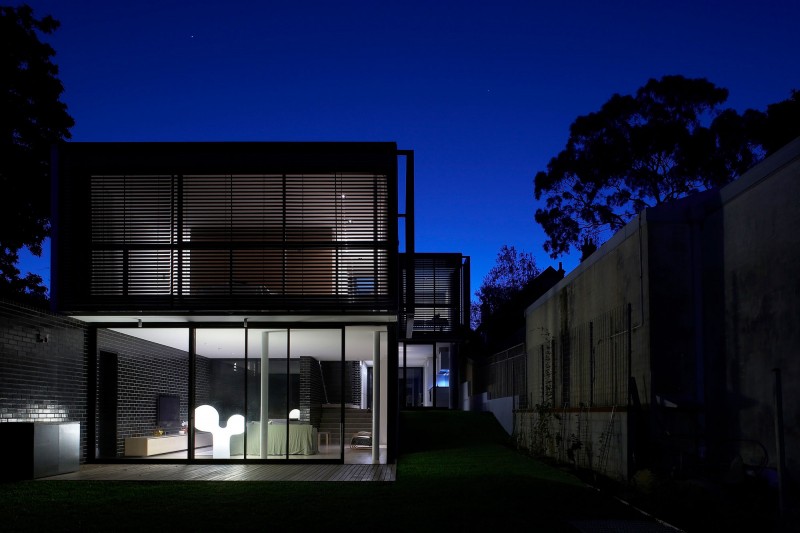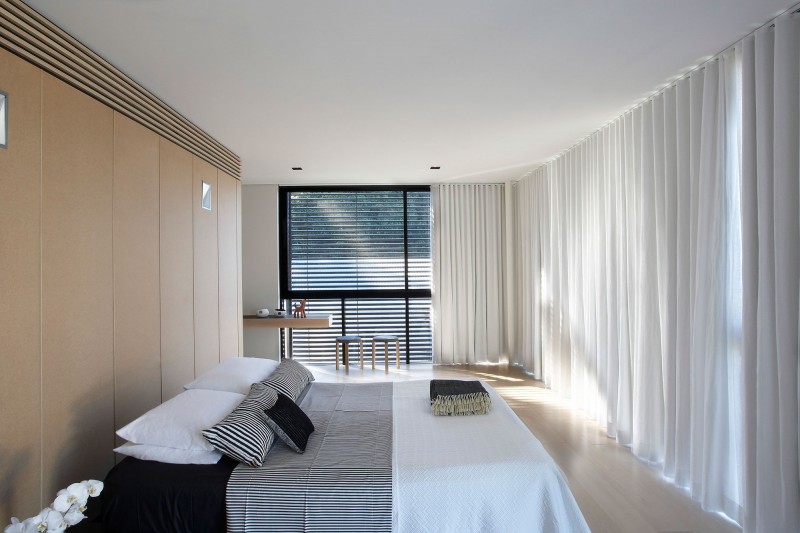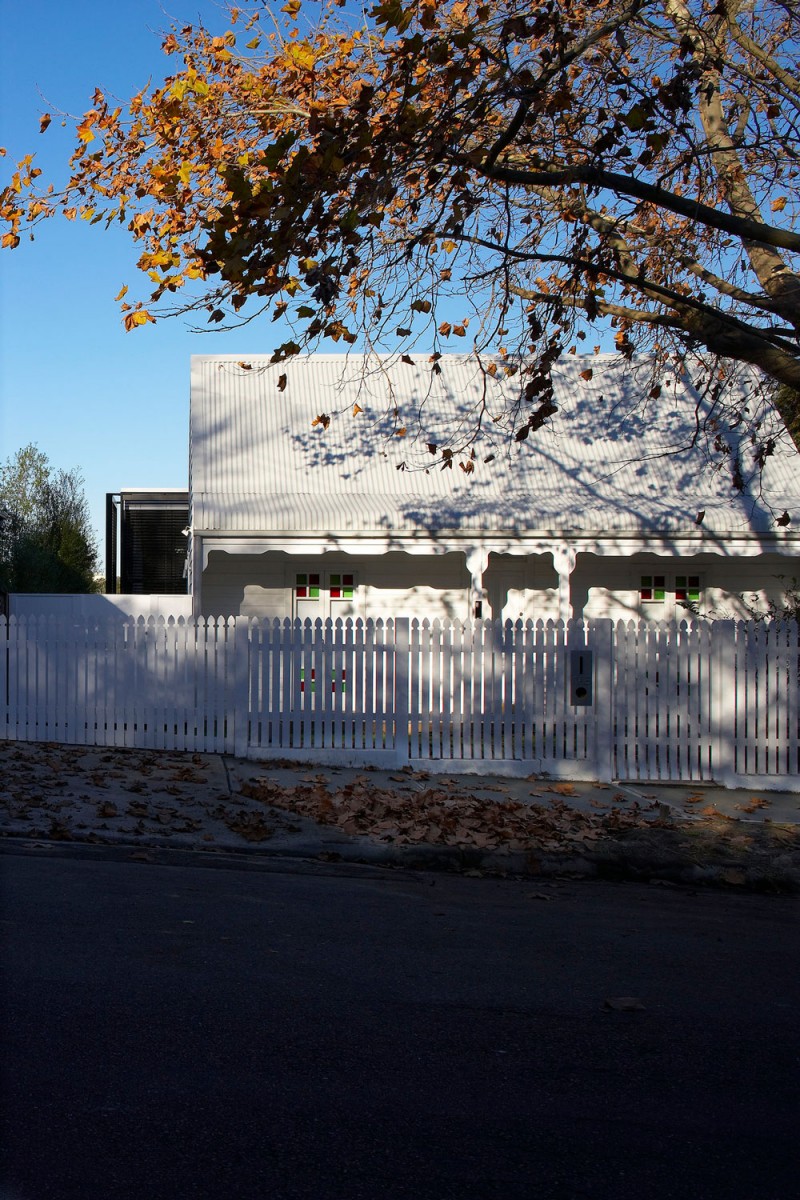 Image By : Pohio Adams Architects
View the complete gallery
Share your Thoughts!