Amazing Modern Villa With A Beautiful Panoramic View In Indonesia
Have you ever visited a amazing modern villa in Indonesia before? How does it look like? Well, you should visit this one, the Malimbu Cliff Villa in Lombok Island, Indonesia. This one is a luxurious villa with its private beach provided by the management. Gorgeous! This villa provides a beautiful infinity pool and 5 bedrooms to support the visitors' comfort. Moreover, its opened concept will help you to enjoy the natural scenery even more. Let's check this out!
An infinity swimming pool is provided in a spacious area, with rectangular shape. It is extended from side to side of the backyard. It towards the green valley and blue ocean together. Lots of coconut trees support the natural beauty of this place. Some lazy seats are provided for you on the wooden deck next to the pool to complete your coziness. What's more about the modern villa designs?
Take a look at the modern living room for your family. Spacious sofa with comfortable cushions are here, stand on the white flooring. Under the wooden coffee table, lies a white dust rug within its beauty. On the white ceiling, you can see many built-in lamps are been installed to help the enlighten system. White walls here also give wider and cleaner impressions to the room.
Next to the living room is the dining room. The dining room has a generous wooden dining table with 10 white chairs available next to it. Two modern pendants hang above the table to complete the furnishing.
While having your meals, you can enjoy green scenery of the nature outside, because this villa has an opened concept installation. Simple kitchen here also support your daily lives while spending your holidays here. Getting more curious? Get the information more by looking at the pictures. Enjoy the modern villa design photos for pleasure!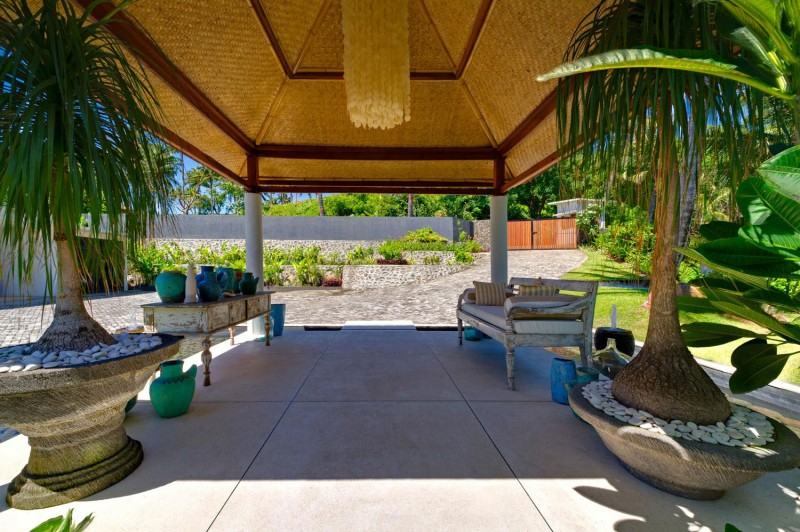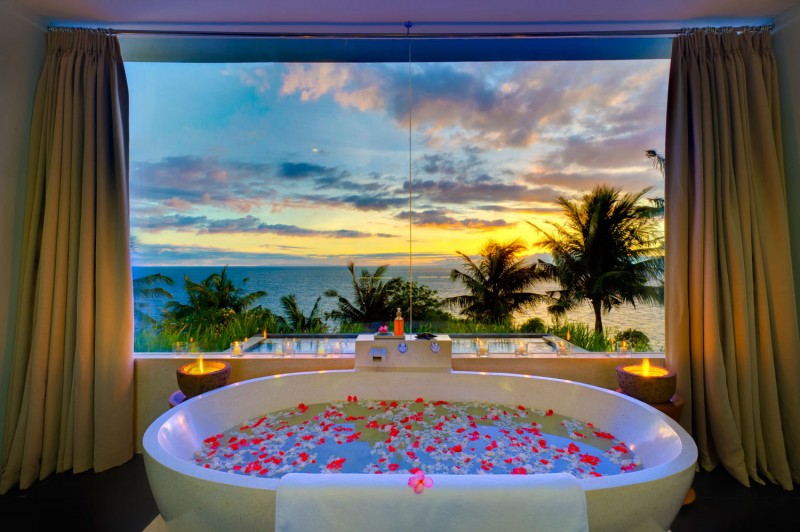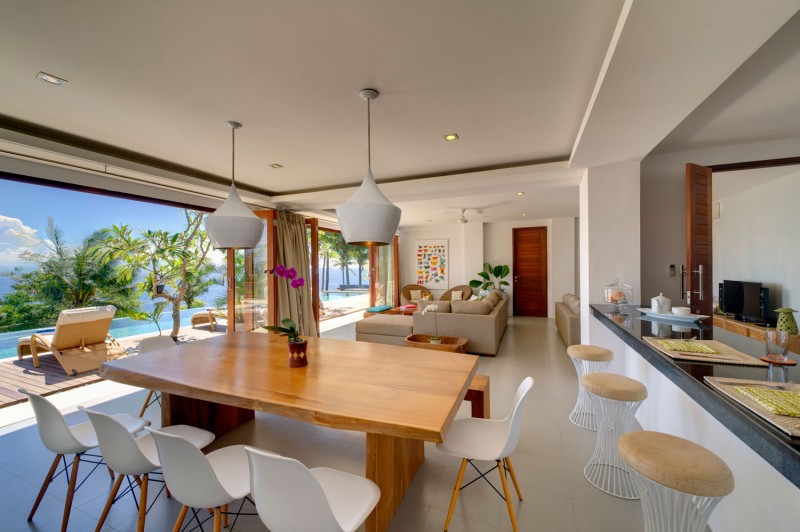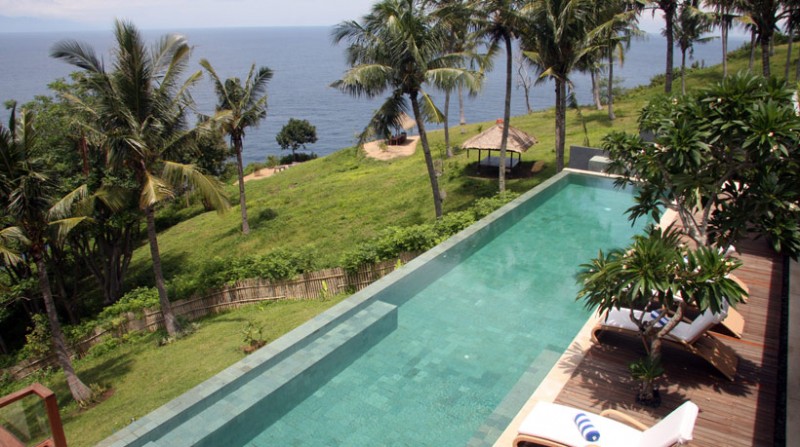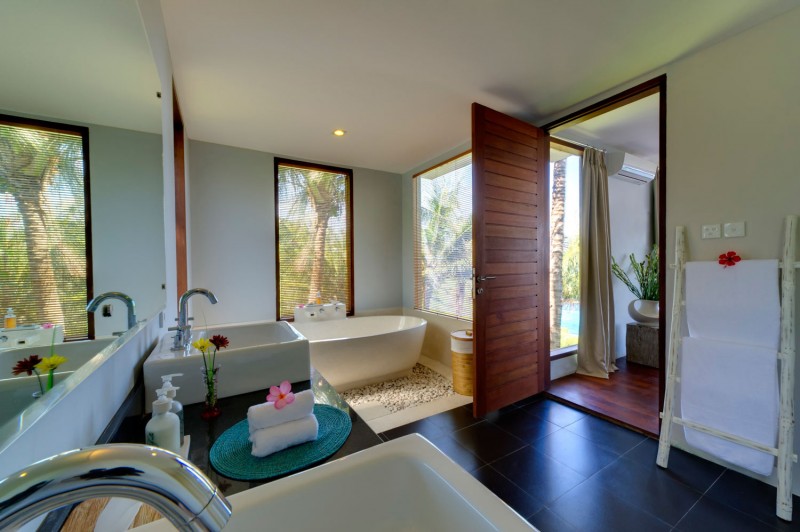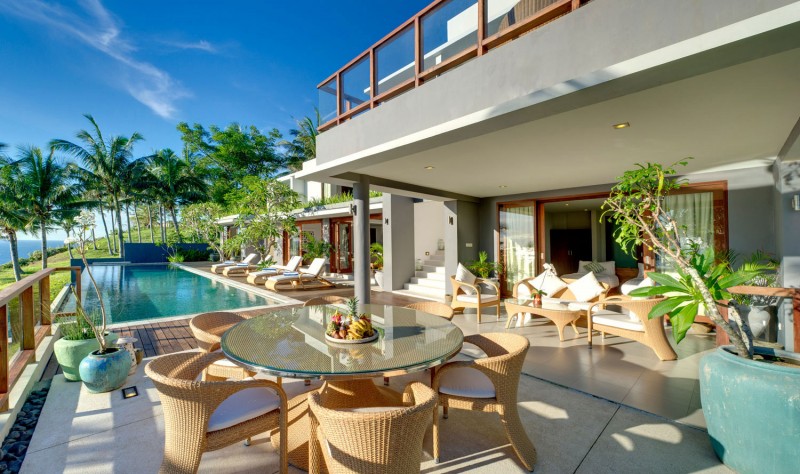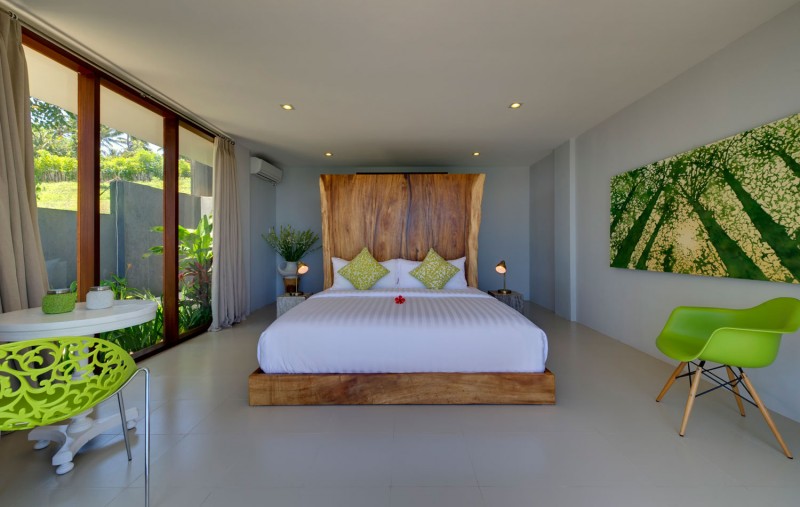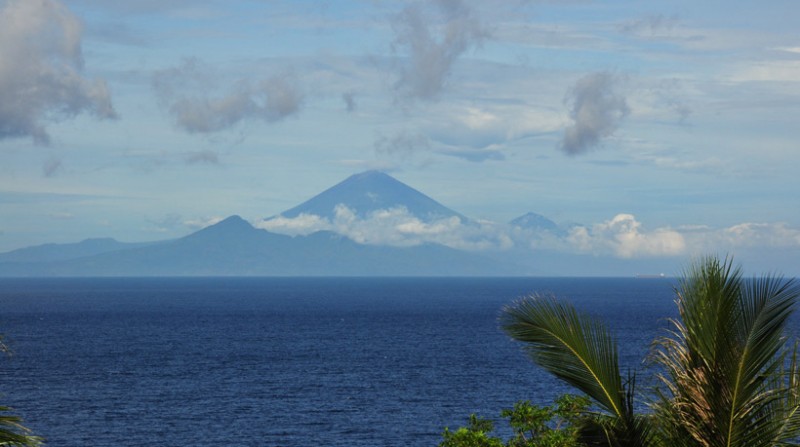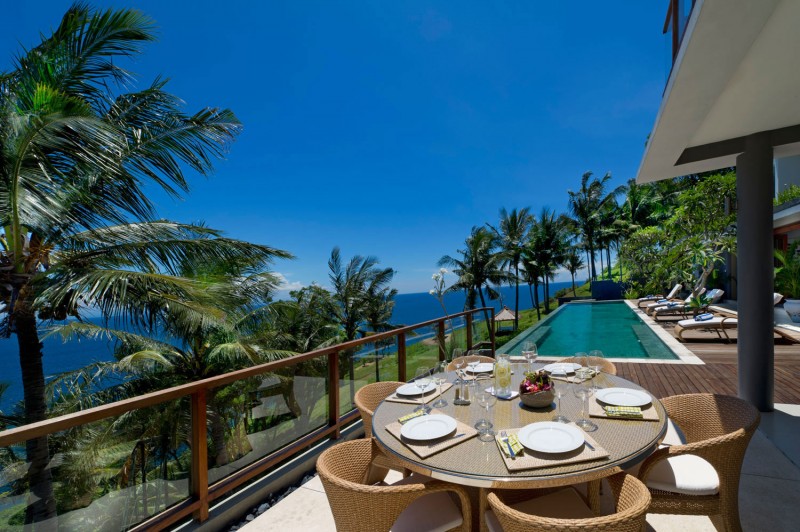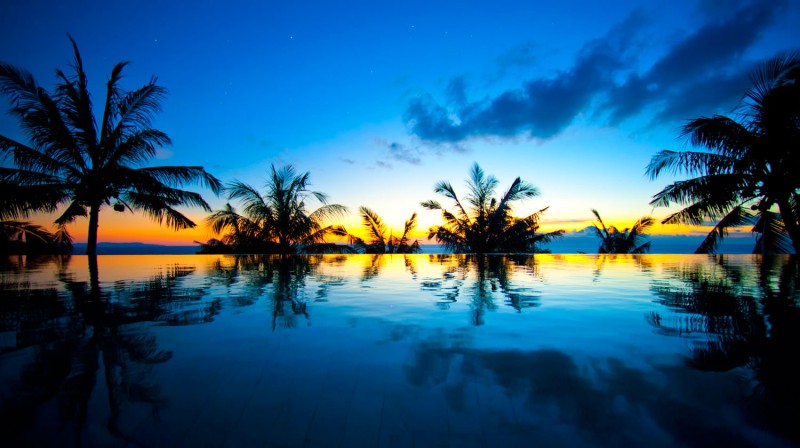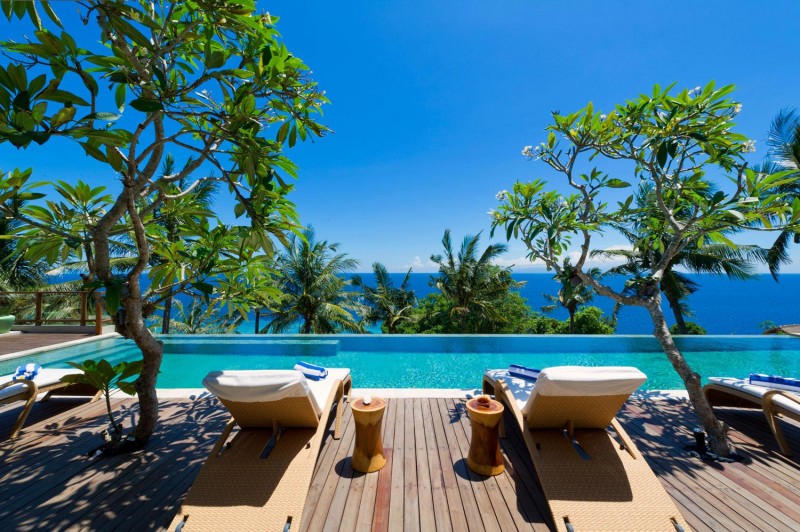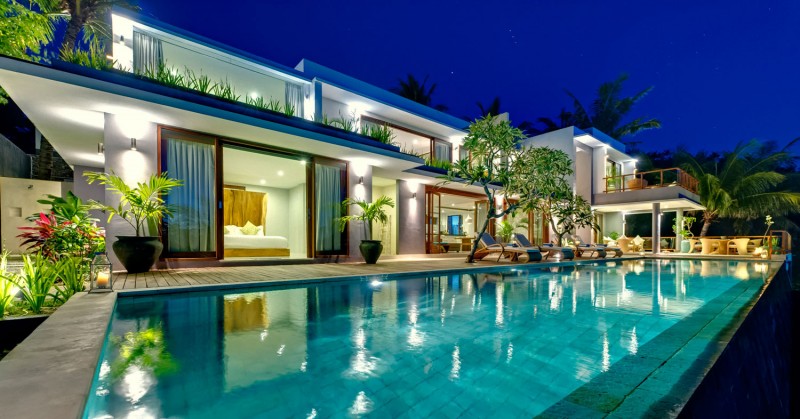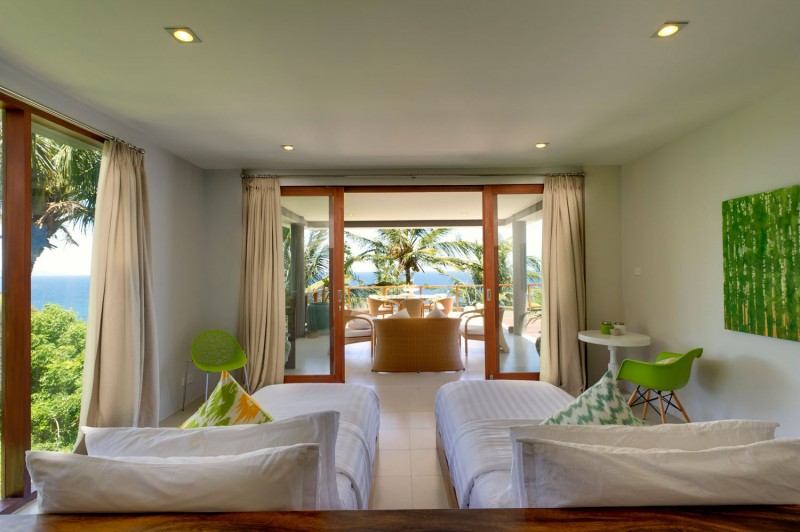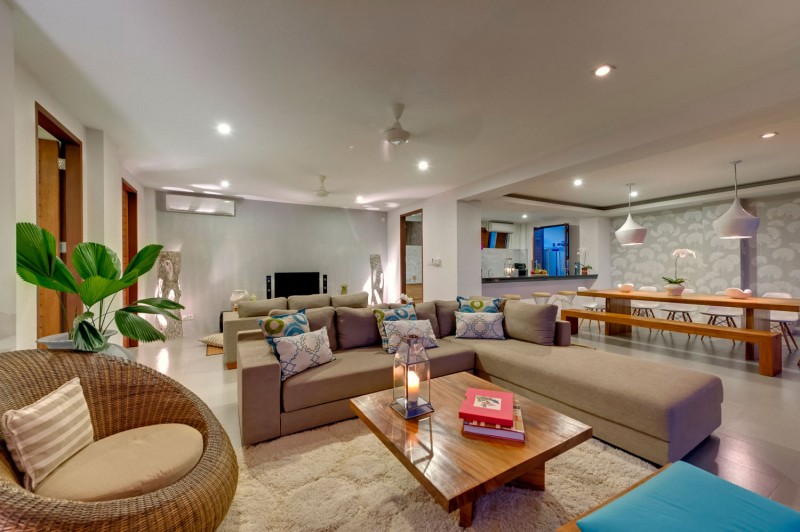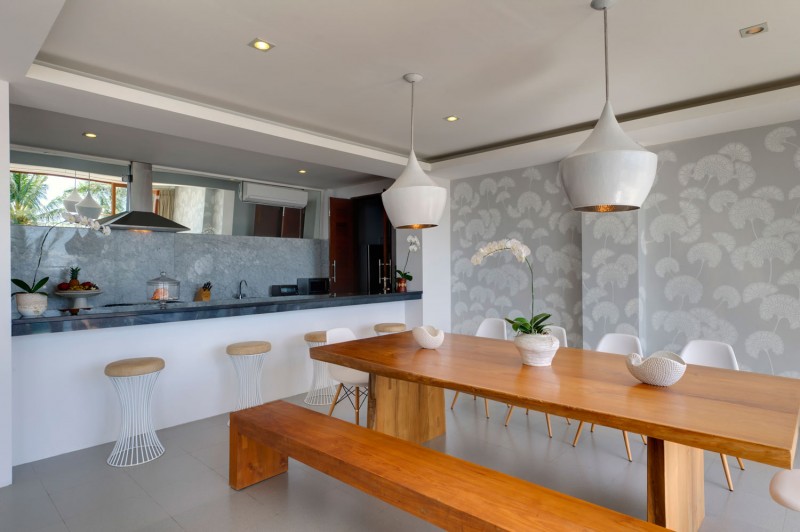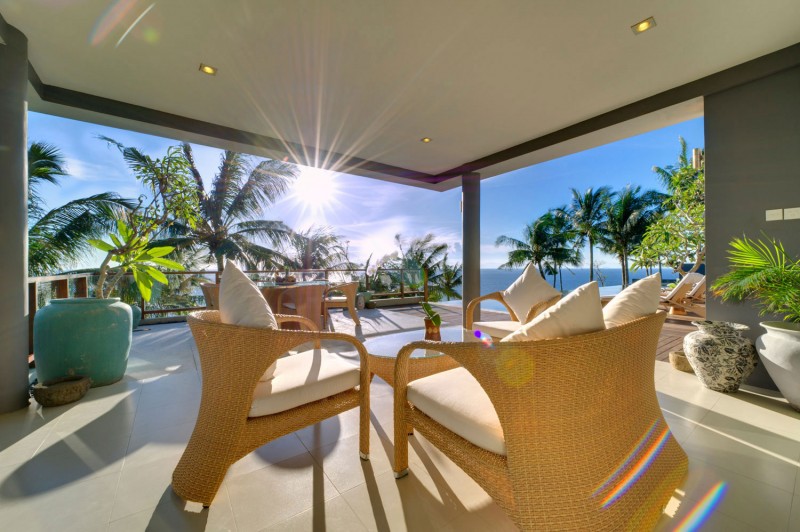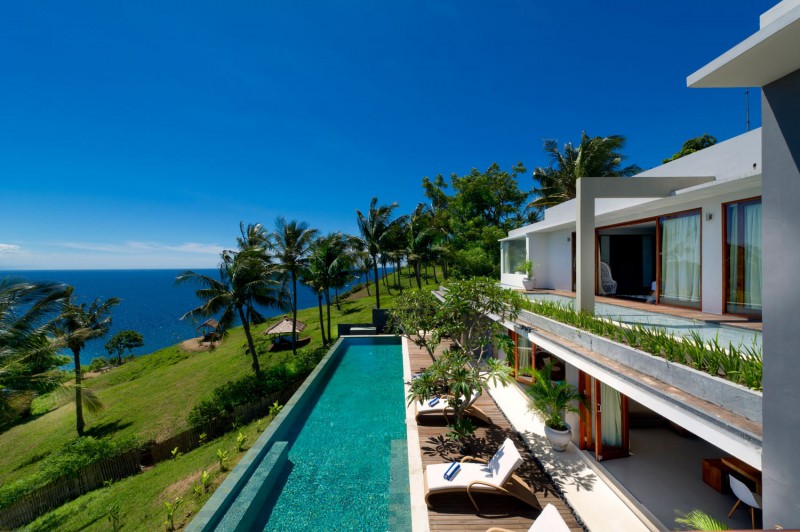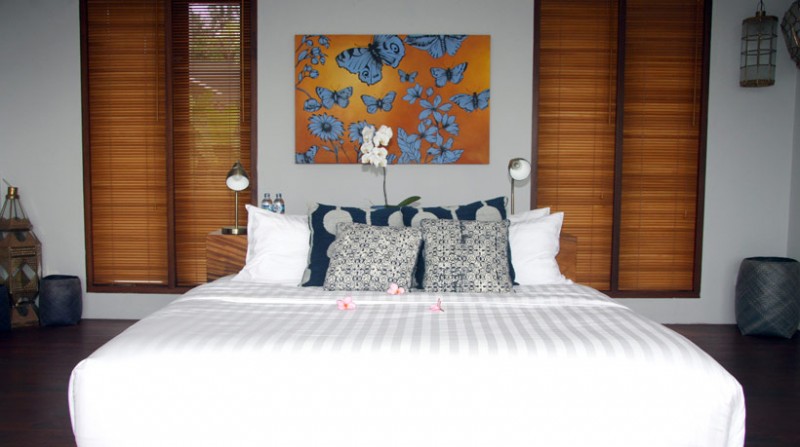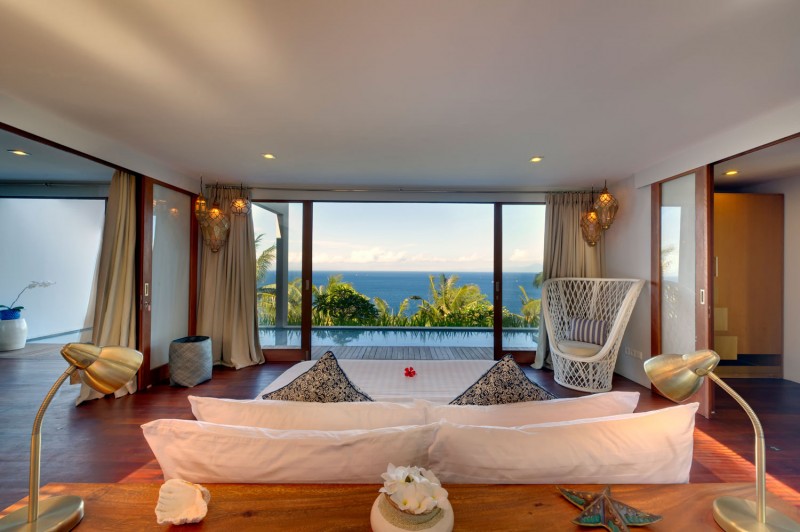 View the complete gallery
Share your Thoughts!