Perfect Black And White Room Design Combined With LED Lighting
Joel Sanders has been successfully completed the black and white room design in East Village Coop. One is accentuated in this room design is not only the color of black and white that dominated the room. It is about the use of LED lighting that can really add beauty to the interior design room.
What is so special from it? Well, the creative room designer makes it as an important part of the room decoration. Here, the existence of LED lighting can be really attractive since the color can be changed based on your mood today. Doesn't it sound great room decorating ideas?
The room designer has black and white bedroom design ideas that are featured also with the use of lighting. It has been known that the bedroom is a crucial part in a house. It is the place where you can take a rest and relax yourself after having activities all day long. That is why the bedroom design and bedroom decorating ideas must be the best.
In this renovated apartment, the room designer mostly put the domination of white color to the room. There is only a white double-bed in this bedroom. The black color is only found in the black pillows. But the most interesting thing to see here is the LED lighting that can boost your mood. Your bedroom will transform to be green or purple or other color that you like.
The other room is the living room. In the living room, you can find much modern furniture such as long sectional sofas and square black table. The LED lighting can also be put here. So, you can enjoy blue or green living room in your apartment. The next interesting part to see is the bathroom. The bathroom is accentuated the use of black granite clad.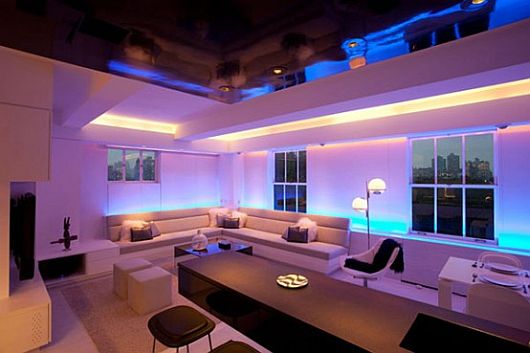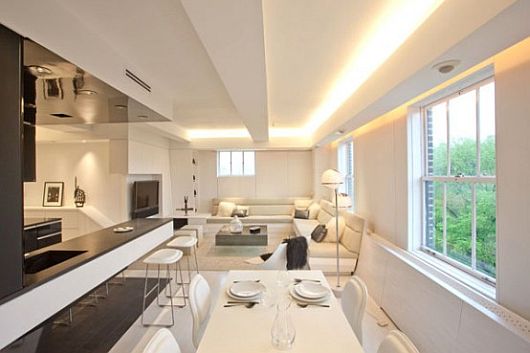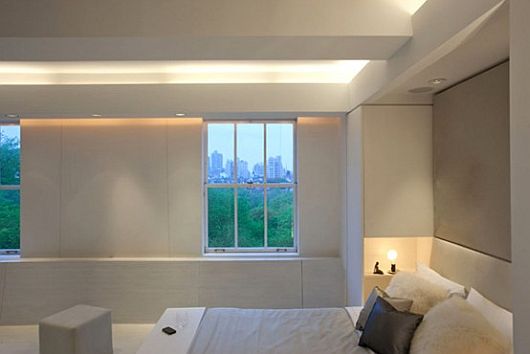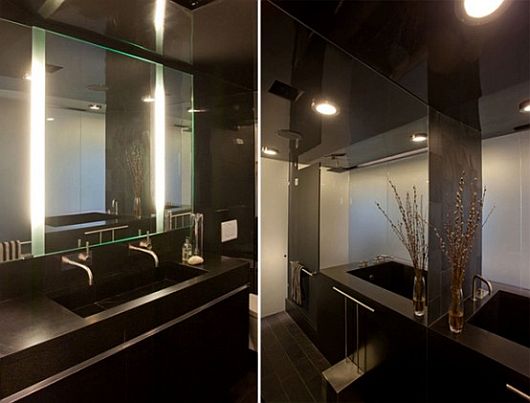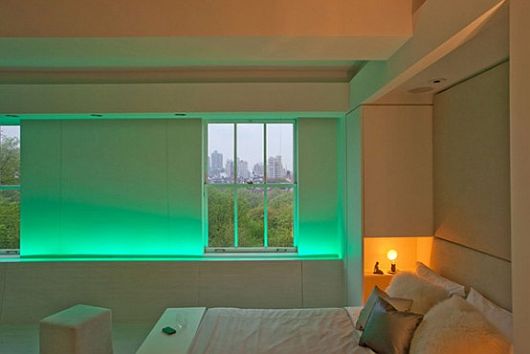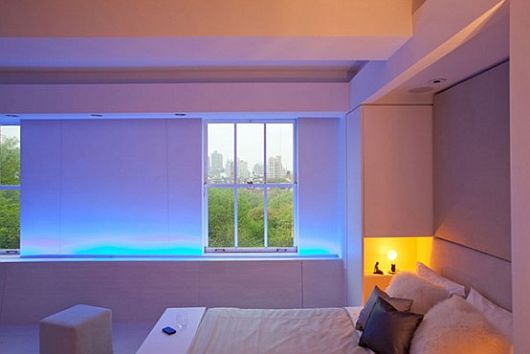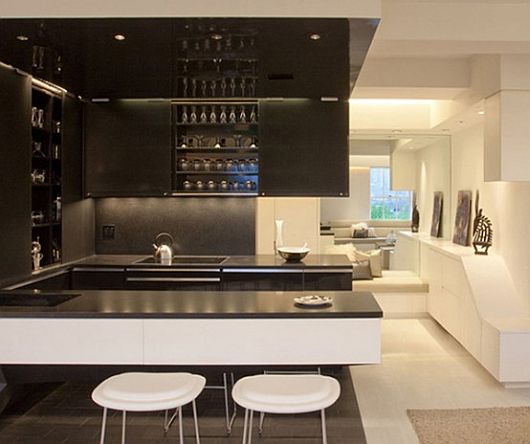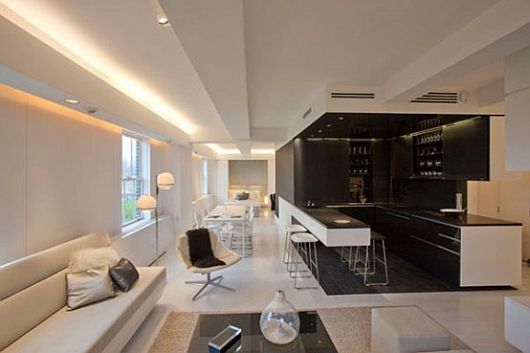 Those are some rooms in the apartment. Here we can see how creative the room designer is. He can combine black and white room interior design with the use of LED lighting to create beauty to the room.
View the complete gallery
Share your Thoughts!