Amazing Glass Home With Warm Interior Decoration In Natural Environment
This amazing glass home nested in the beautiful Aspen, Colorado, will stun you with its extraordinary glass facade. Designed by Voorsanger Architects, this wonderful contemporary home builds the indoor-outdoor connection through the use of transparent glass element generously. Surrounded by the natural environment, you can see how the natural scenery can be integrated into this home fantastically.
Entitled as Wildcate Ridge Residence, this warm contemporary home truly celebrates the abundance of natural light to keep the beautiful interior decoration, making it as a cozy refugee to protect you from the cold weather outdoors. Even though this glass home design displays a total openness to connect the indoors and outdoors, the private area is perfectly located to make it concealed. The interior is also done in open plan, allowing the airy atmosphere flowing seamlessly.
Walking into this modern glass home, you will find how the interior is beautifully wrapped in rich and warm color. The gorgeous wood element is employed to create this impression, while providing solid and thick element for the floor and ceiling space. However, you can find a hint of natural texture provided by the rough and concrete stone framing the interior of this home. You can find this natural element as part of this home exterior as well.
Let's see how comforting this home interior design is by exploring this cozy living room. Celebrating the bright look from the large glass wall space, you can find how the clerestories play a vital role in adding even more of natural light as well. As you can see, the ceiling space and clerestory shape displays irregular detail, caused by the cool and unique folded roof shape.
Fully wrapped in rich color splash, mainly seen from the wood element, this living room is truly comfortable to gather with friends. Surprisingly simple, you can see how the minimalist interior for this glass home design is compensated wonderfully through the choice of stylish, contemporary furniture style.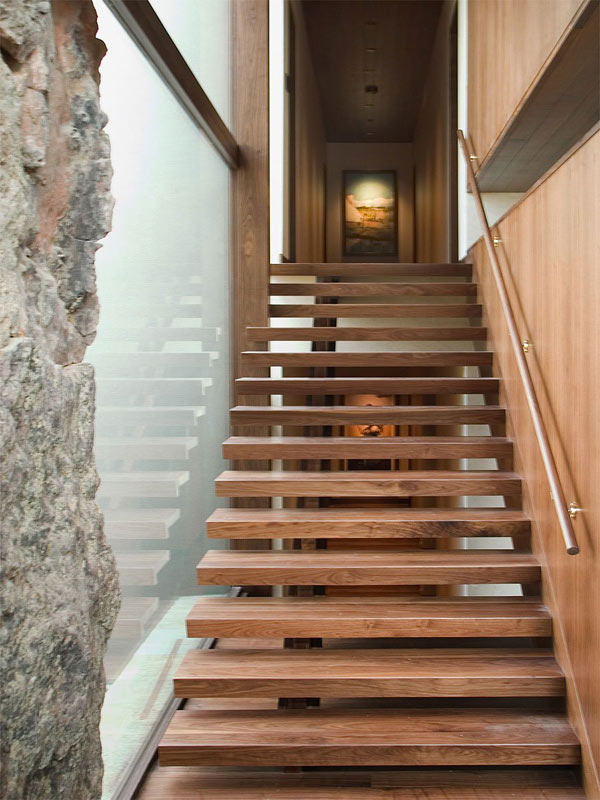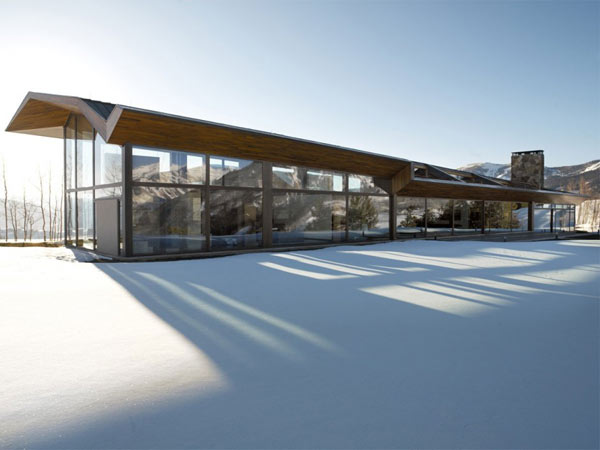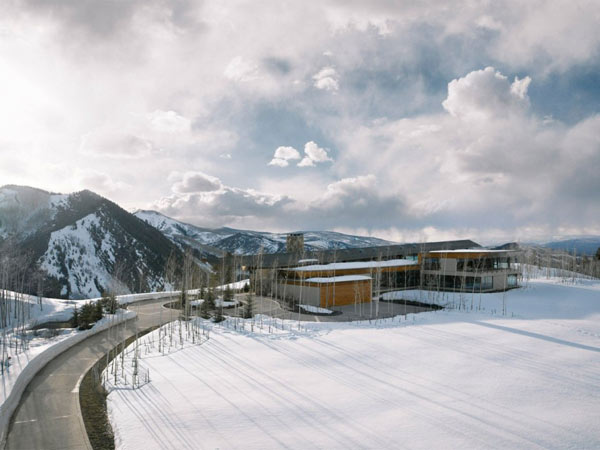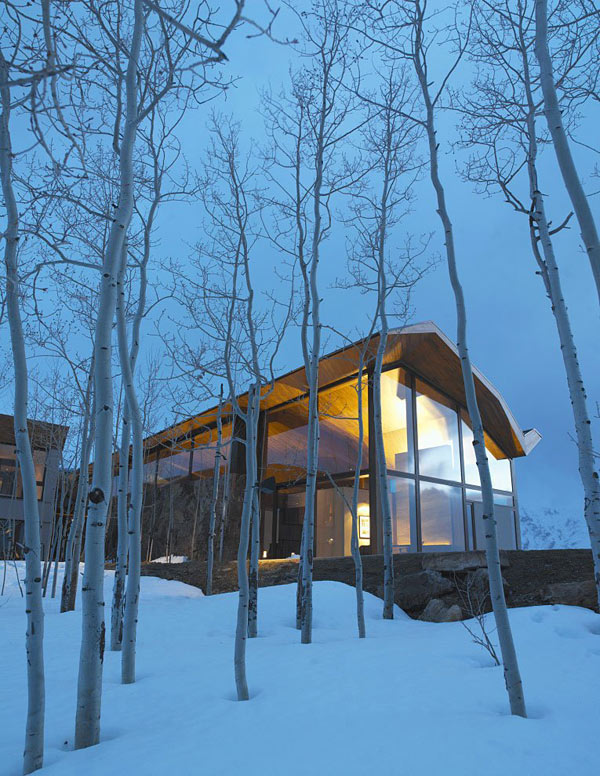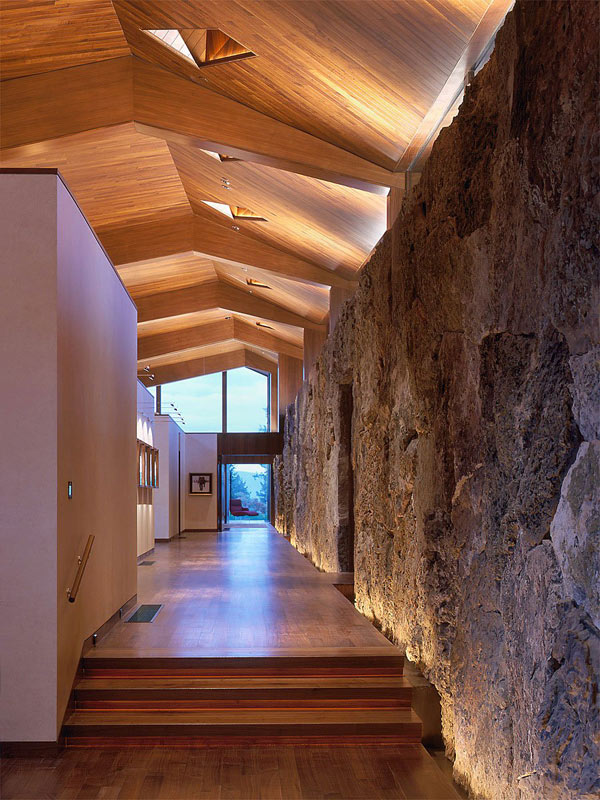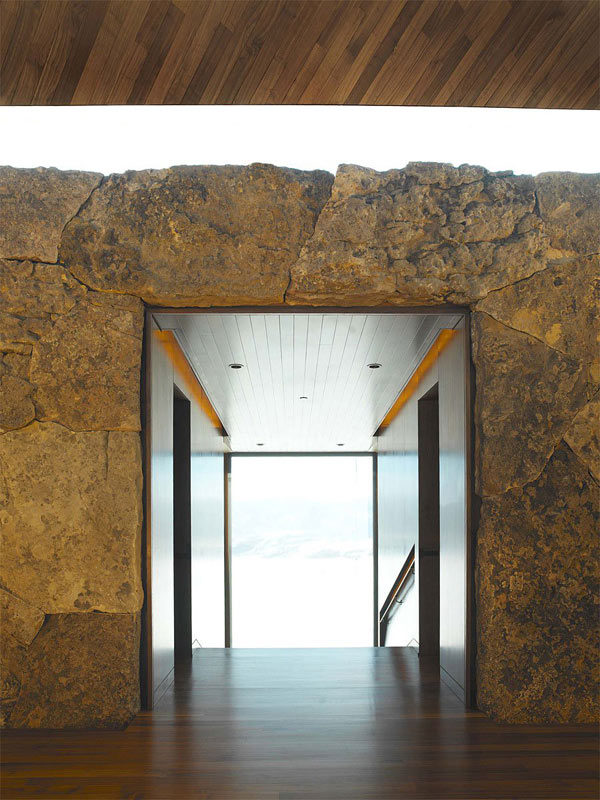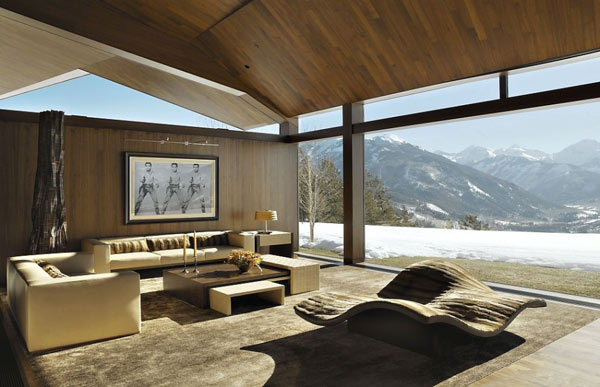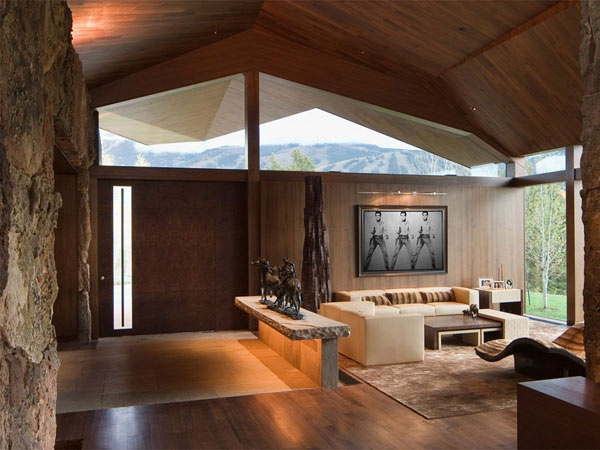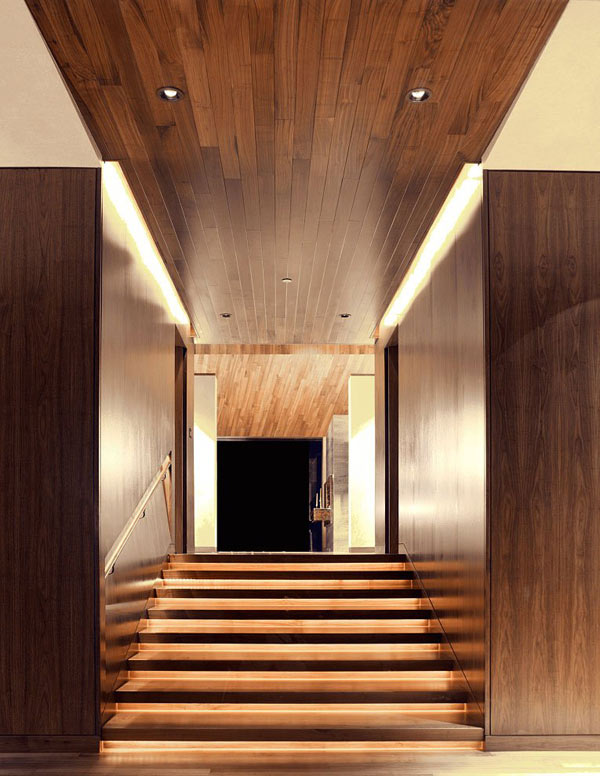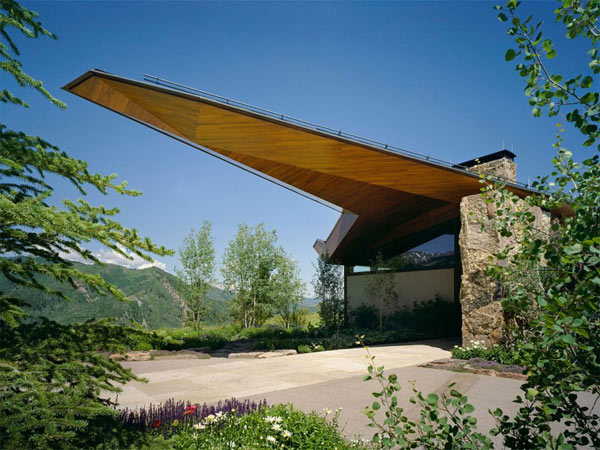 Image By : Voorsanger Architects
View the complete gallery
Share your Thoughts!