Awesome Modern Home With Neutral Color Palettes For Interior And Exterior
Offset house is the awesome modern home having the fabulous interior and exterior decorations. Designed by Marbletecture, this modern living space has the most updated design. The house has the clean lines and the cube shape. The house interior applies neutral color palettes, so does the house exterior colors. The interior has the wooden flooring. The minimalist family room where the fireplace is placed, it has the large glass windows from floor to ceiling. No wonder, this house has the open and bright impression.
Modern home exterior should look as simple as the interior. This house exterior applies the neutral color of grey. The exterior flooring is in grey color. The steps and pots with the similar color tone are created. The well-organized plants and flowers are planted there. Black natural pebbles are used for the flooring accent. The exterior wall has a set of windows in simple design with wooden frames. Dark wooden materials are also used as the exterior wall accent. The garage door is from grid glass with sleek look yet stylish.
In one of the corner of the outdoor, there is a relaxing place created. The umbrella is set and the outdoor furniture such as benches is placed. This active outdoor space becomes the useful place for relaxing time. The tropical plants are planted surrounding this relaxing place. Meanwhile, the trees on the woods give the true natural beauty. The main door of this house is made from glass with polished wooden frames. The front yard has the green grass and concrete flooring.
The kitchen is designed in contemporary interior decoration. Dark wood color and white are the kitchen theme color. The kitchen furniture is in modern style. Sleek look is well presented by this furniture. Modern house style possessed by this house looks warm and inviting at night when the soft yellow lighting is reflected from the inside.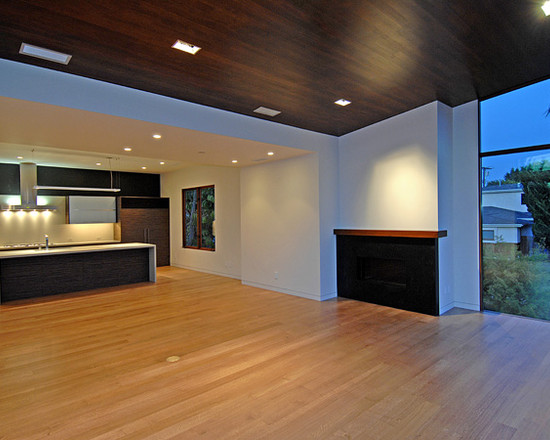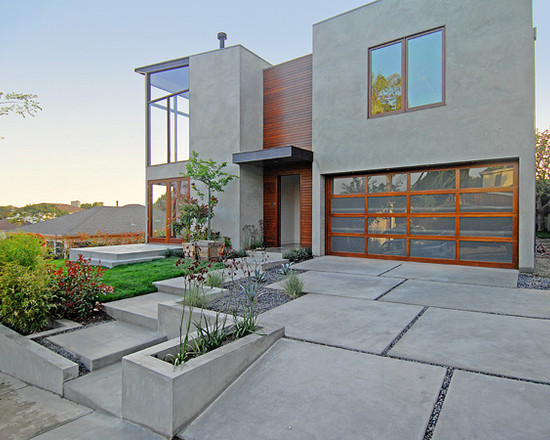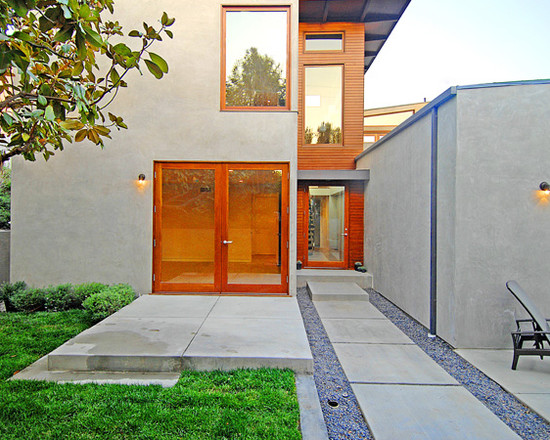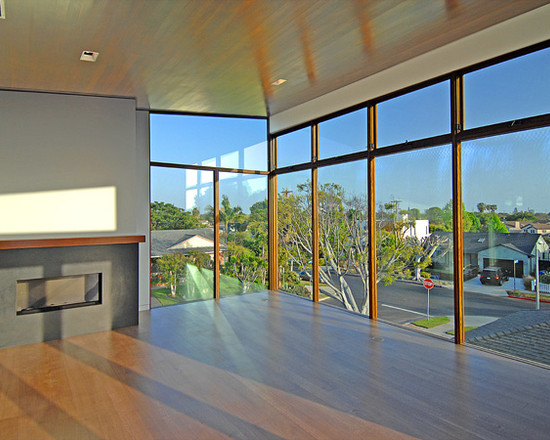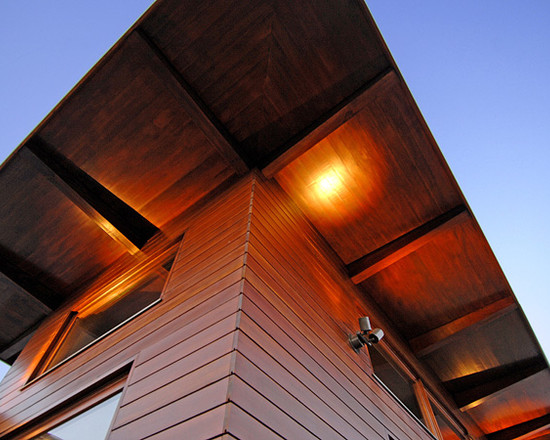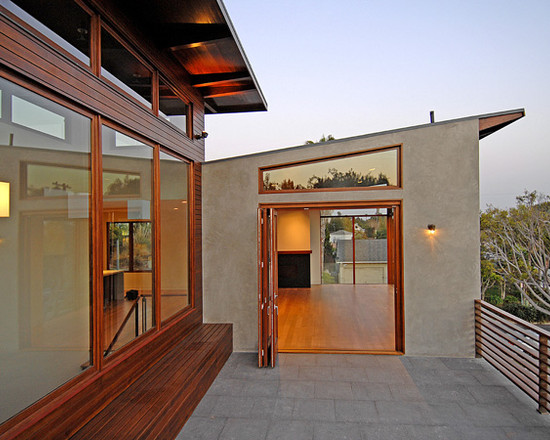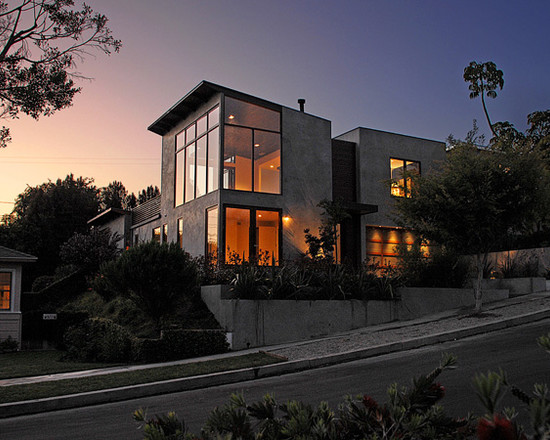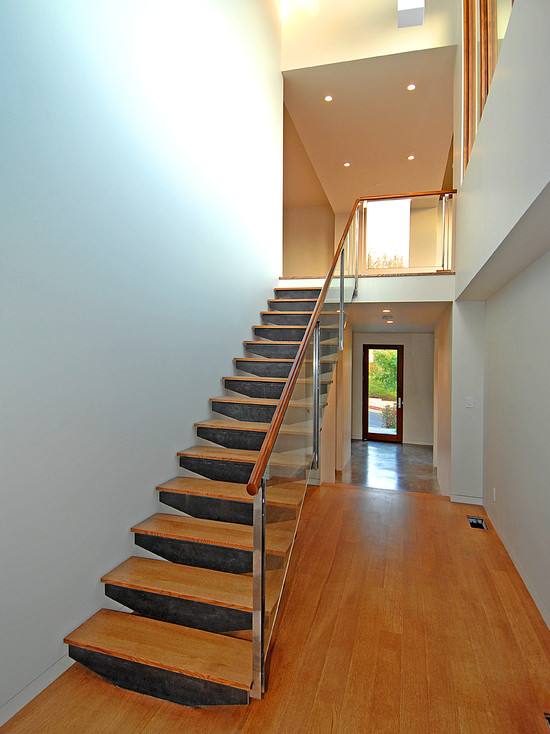 View the complete gallery
Share your Thoughts!