Unique And Beautiful Lake Home With Eco Friendly Concept
A unique and beautiful lake home has designed by Superkul Architects, a studio that is based in Toronto, in Murmur, Ontario, Dufferin County, Canada. This house is located in front of a wide lake with reflecting surface that is surrounded by luxuriant grass landscape and leafy pine trees.
This house is really has a calming nuance that far away from the crowded city, instead filled with fresh natural air and relaxing natural atmosphere. This kind of house, beside use as living home, it also suitable to be a vacation home to escape from the stressful big city life.
This house has a rectangular shape. It will give you much lake home decorating ideas with natural and modern combination. It has white wooden terrace that is overlooking to the lake with concrete steps. It is covered by light wooden wall and also glass wall that is used as the glass doors and windows which is overlooking to the lake with wooden frames. The roof is used as grass planters with solar surfaces at the edges of the roof that surround the grass planters.
Come inside the house, it is covered by concrete flooring. In the multifunction space that has the connection to the lake, we could see that it contains a living room that is filled with ivory sectional sofas face to the black wall modern fireplace, a dining room with solid wooden table and white slight chairs around, and a modern kitchen with wooden cabinets and white topped wooden kitchen table that is decorated by a white round shape and silver tube hanging lamps.
The same theme is applied in the bedroom. The bedroom that we want to see here is suit for two people. It has glass wall with wooden frame and wooden wall that actually it contains hidden cabinets and closets. Moss green velvet bed frame and headboard that is used here could be the ideas to decorate your home which is combined with knitted white bedcover above and green furry rug below.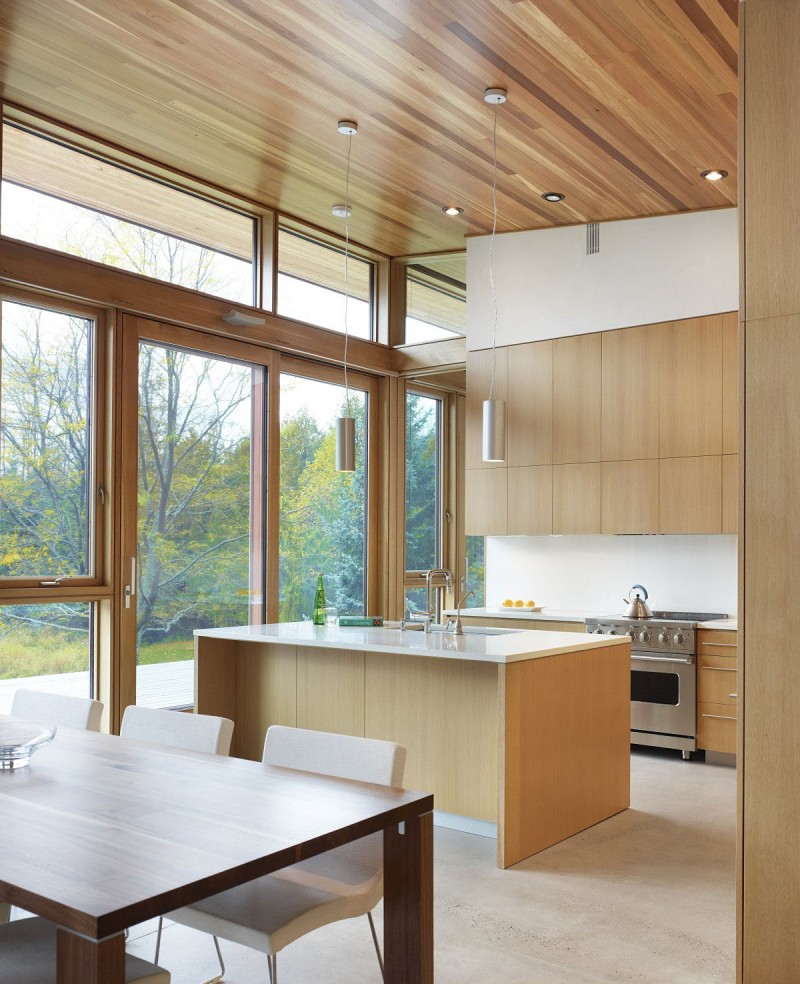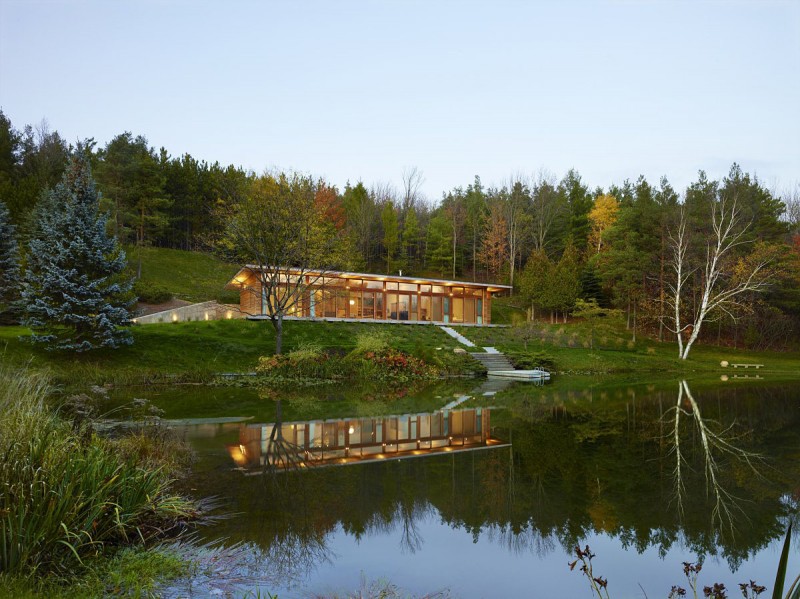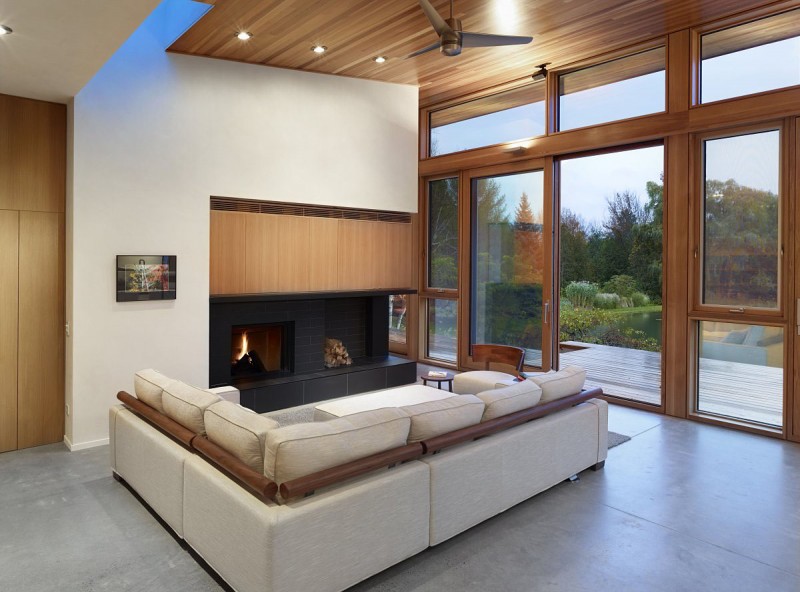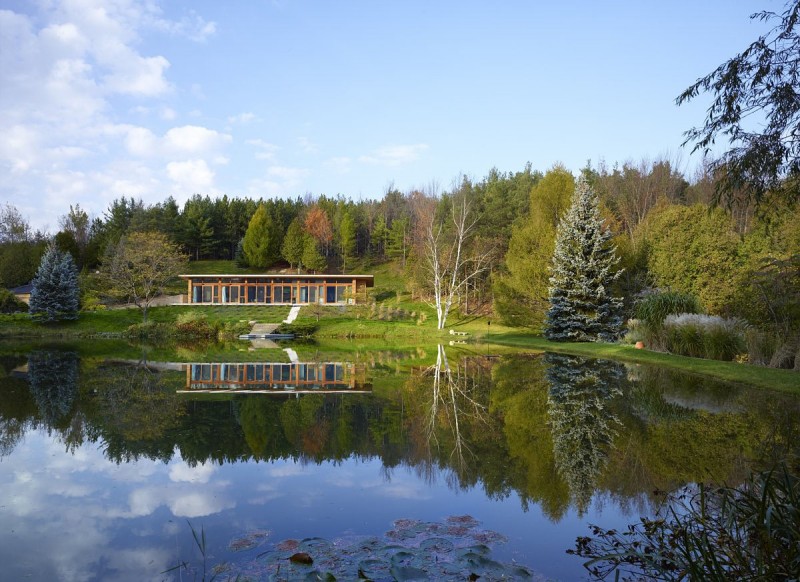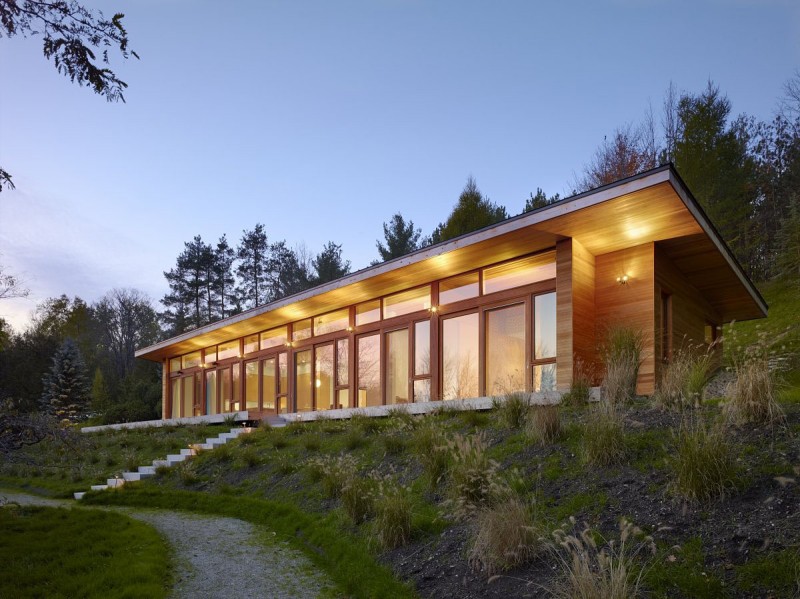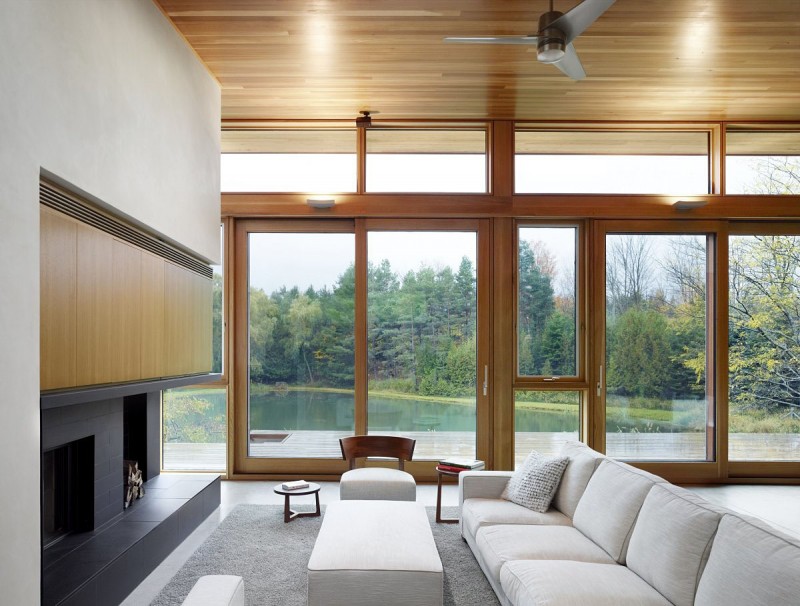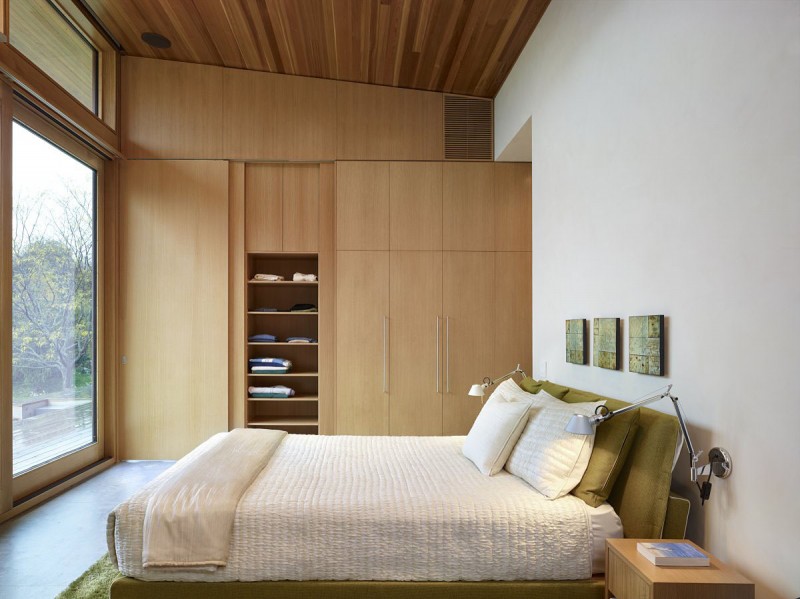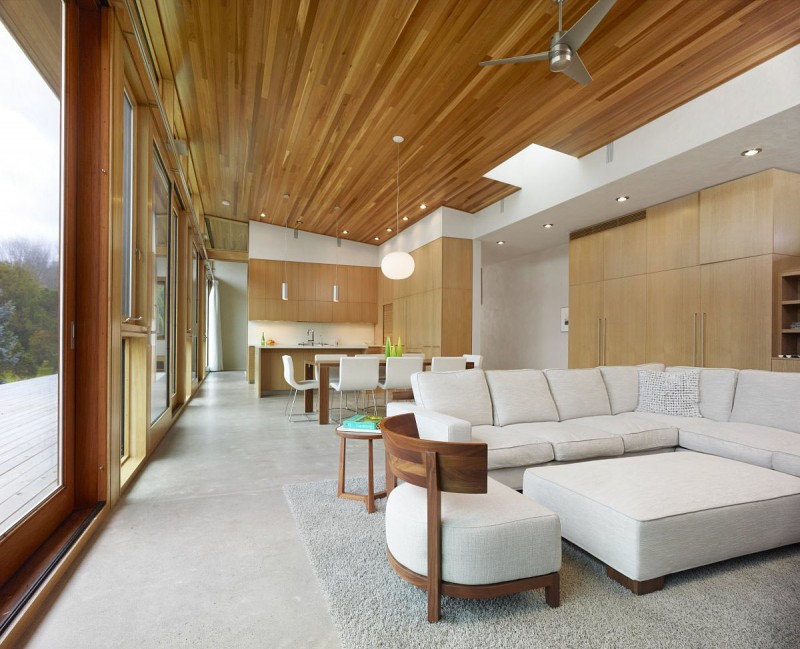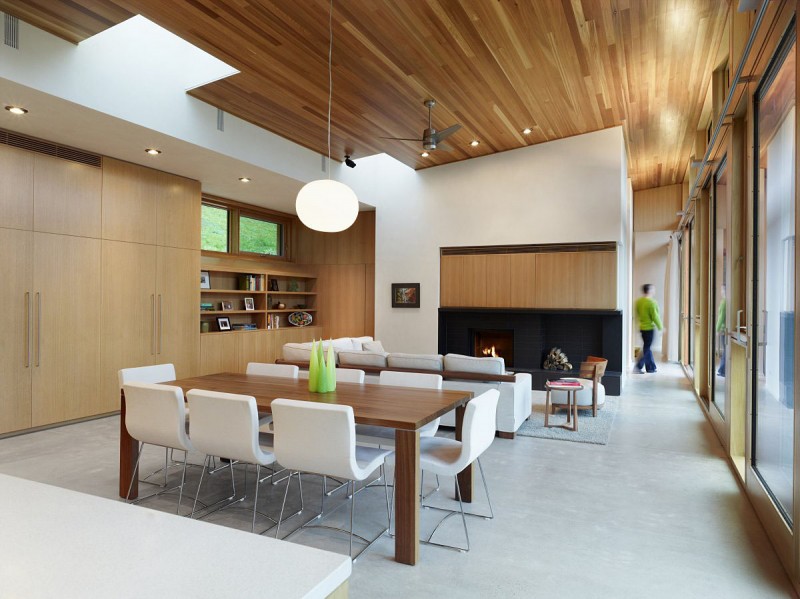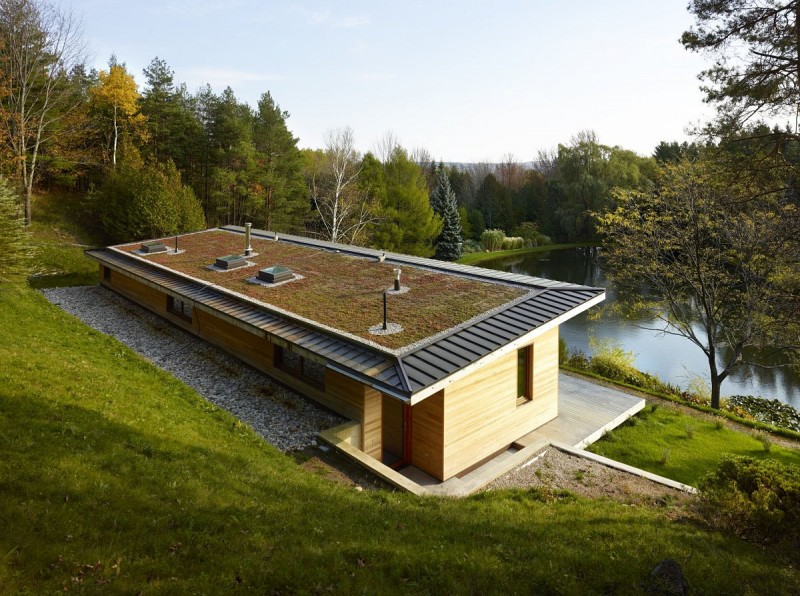 Image By : Superkül Architects
View the complete gallery
Share your Thoughts!