Stunning Contemporary Hillside Home With Open Garage Concepts
Perhaps people will think that this contemporary hillside home is a exhibition show that has three racks that used to stunning and beautiful places to park cars. It makes the elegant modern home and different than others. This house faces the crown houses and trees that make it fresh with this stark design.
The open garage concept is equipped with stainless steel racks that make the car placed neatly. It is strong because the car is not only one; there are three and all of them are expensive. Kenji Yanagawa was the designer of this beautiful modern home in Japan.
Since the concept is amazing and rather extreme this building is named with Car Park House Project and it is famous in the world. It has different appearance from the front side and back side. The facade is usual as other house designs. Beautiful flat roof with box building style seems to be the newest home idea.
This all white exterior color makes the house clear among the crown houses. Behind it the great mountain makes the house fresh and not too bored with the minimalist design. In the night the exhibition looks very wonderful with the bright outdoor lamps.
The opened garage can be folded so, while the cars are all out, it seems to be no open car racks. After park the car, homeowner can go inside through the steel staircase. It is close to the street and the back side is not protected with gates or wall gates. Perhaps the environment is secure so they feel calm to leave the unfenced home.
This house also has indoor garden decoration that planted with tree and it is elongated till the top floor. Beautiful view in the night is very perfect from the balcony and it shows the border less city lamps view. The amazing concept on modern hillside home plans is suitable for car collector.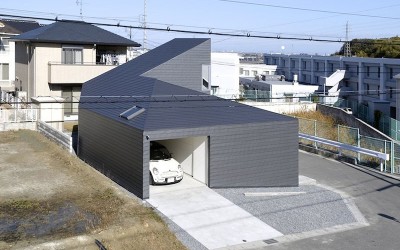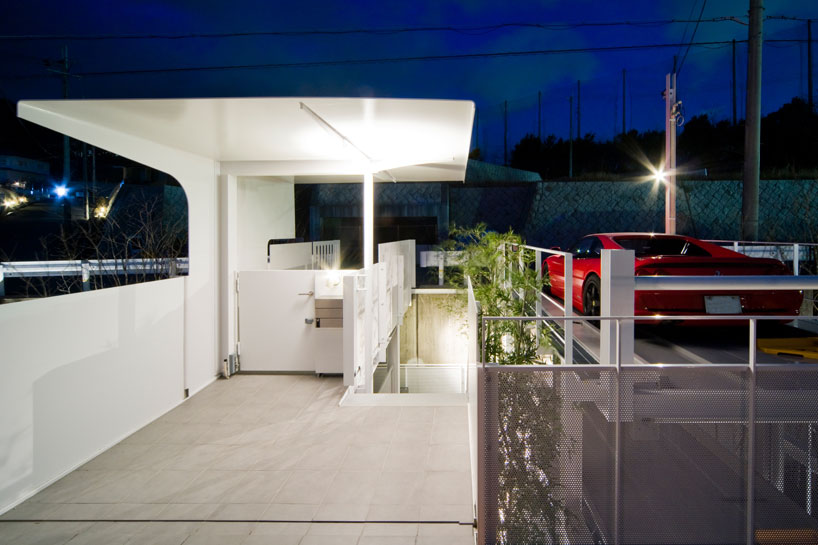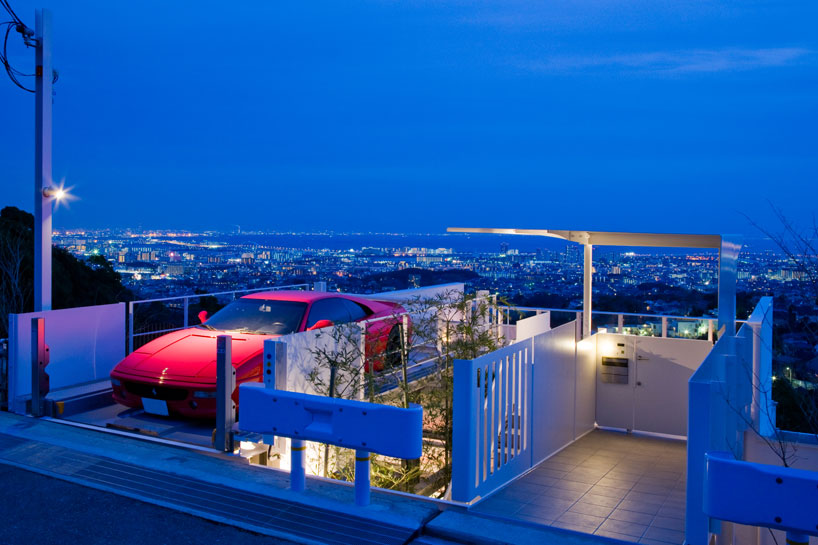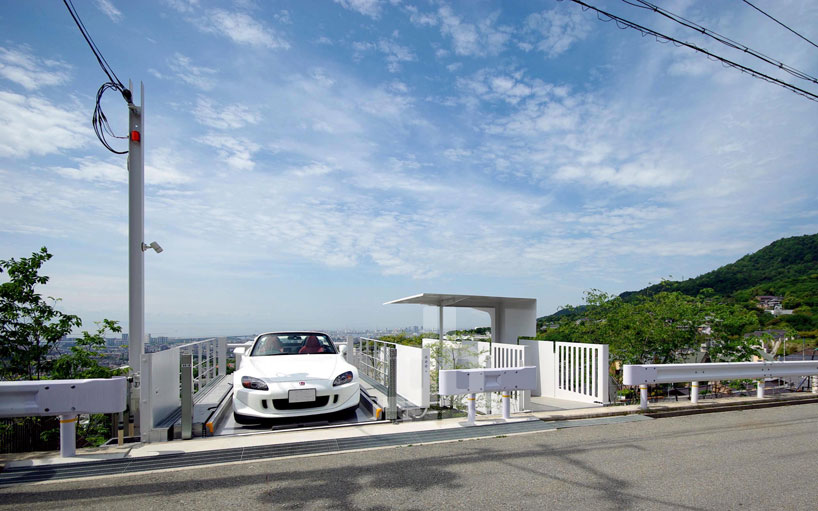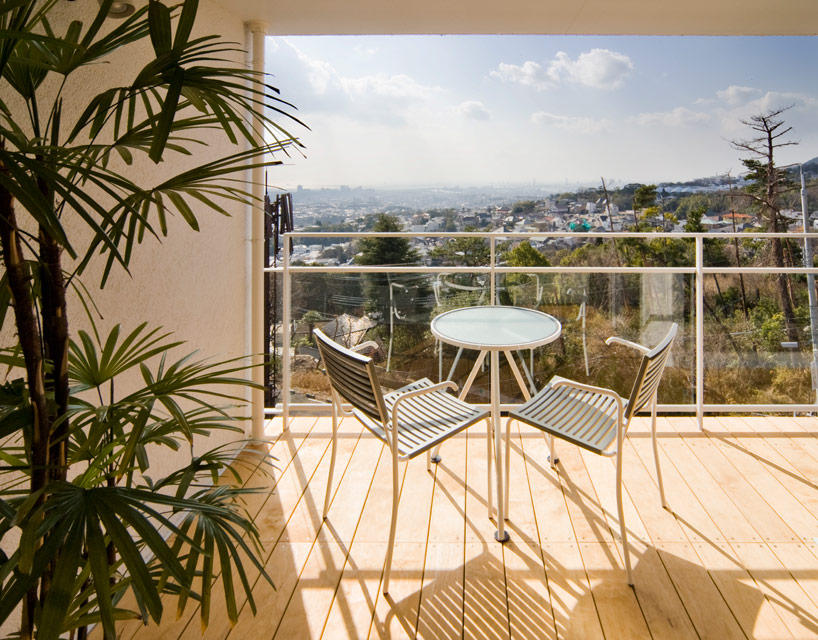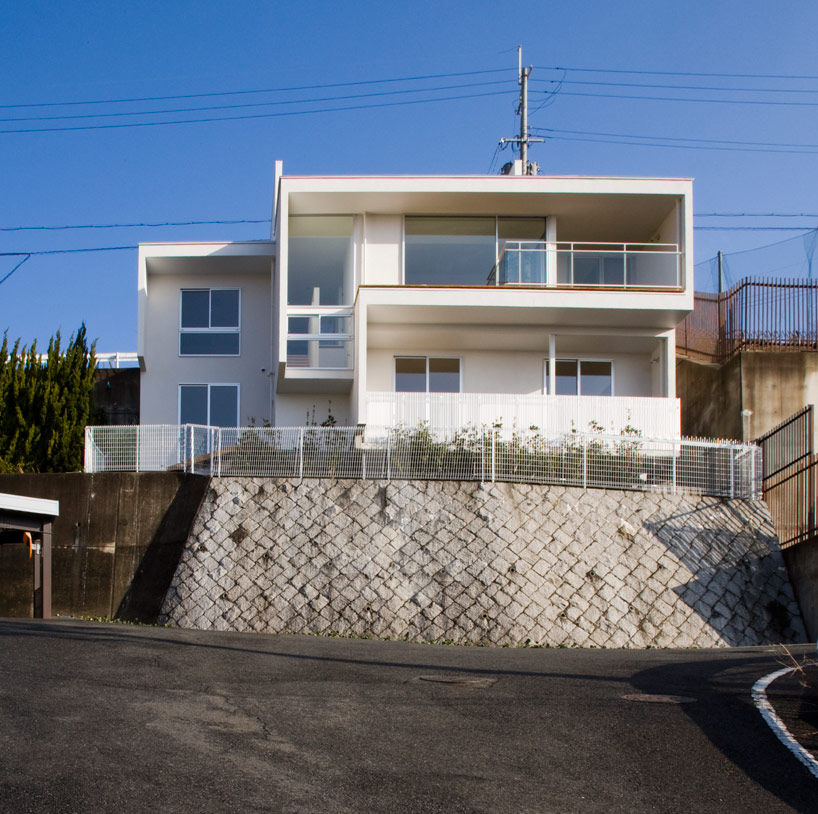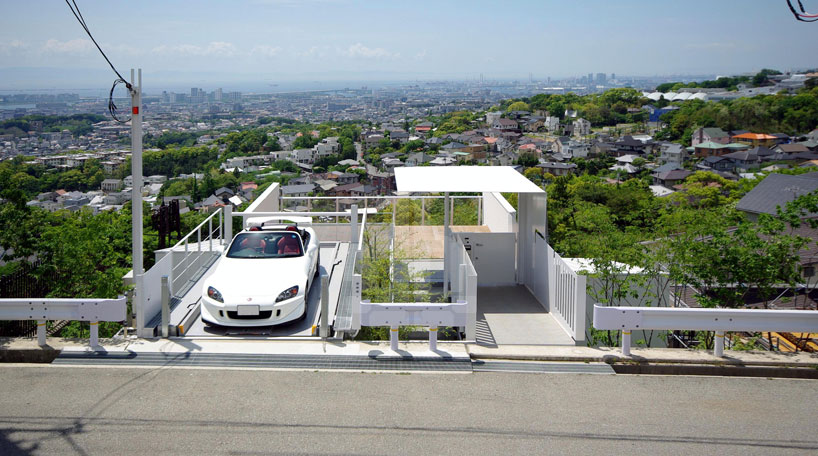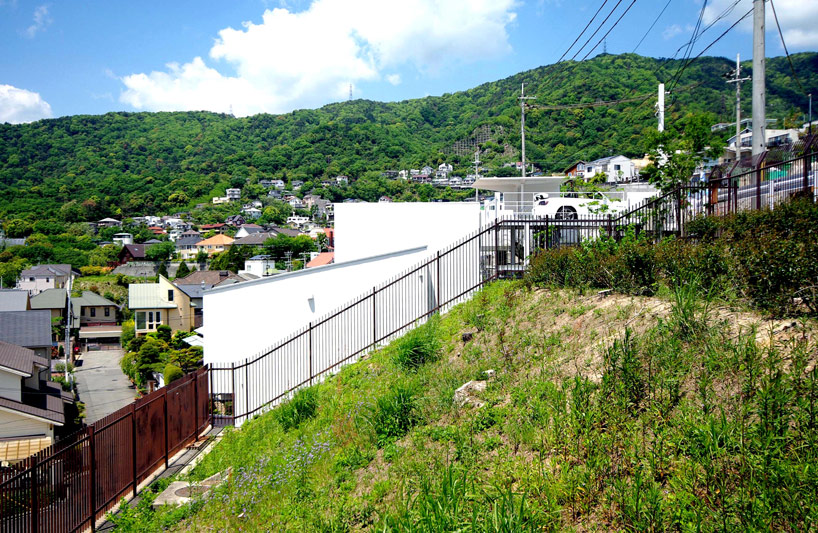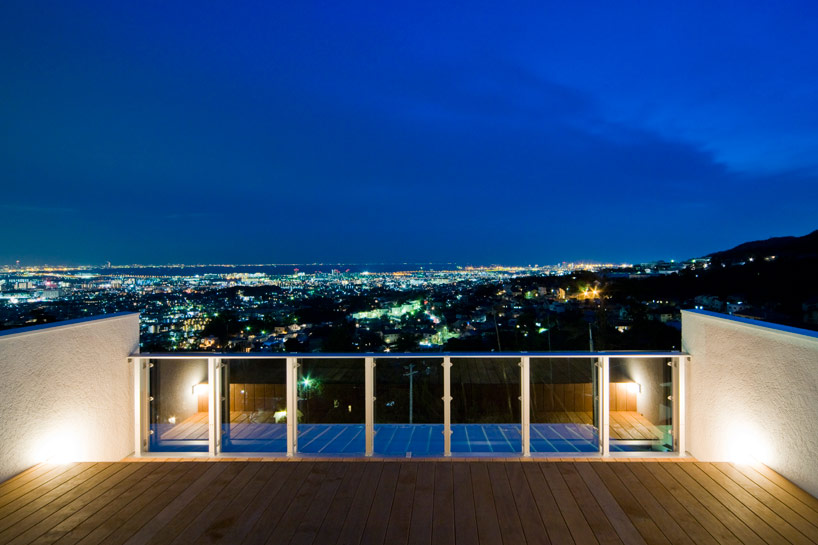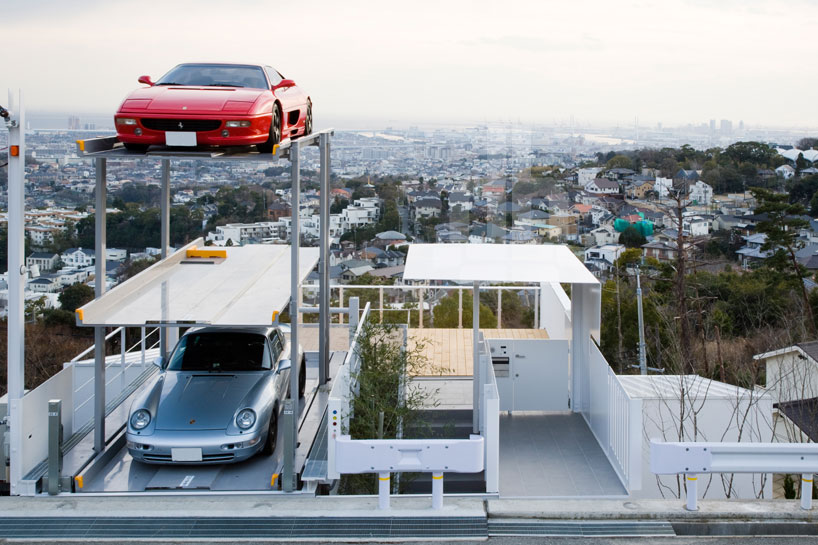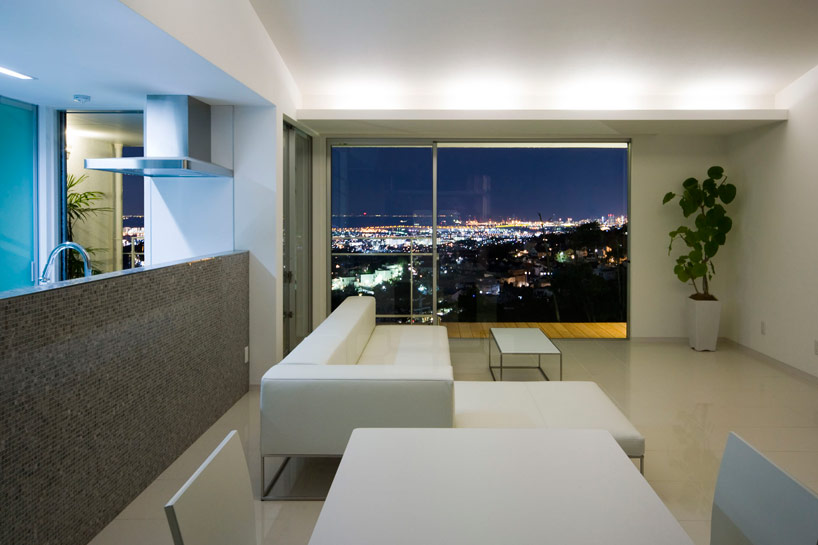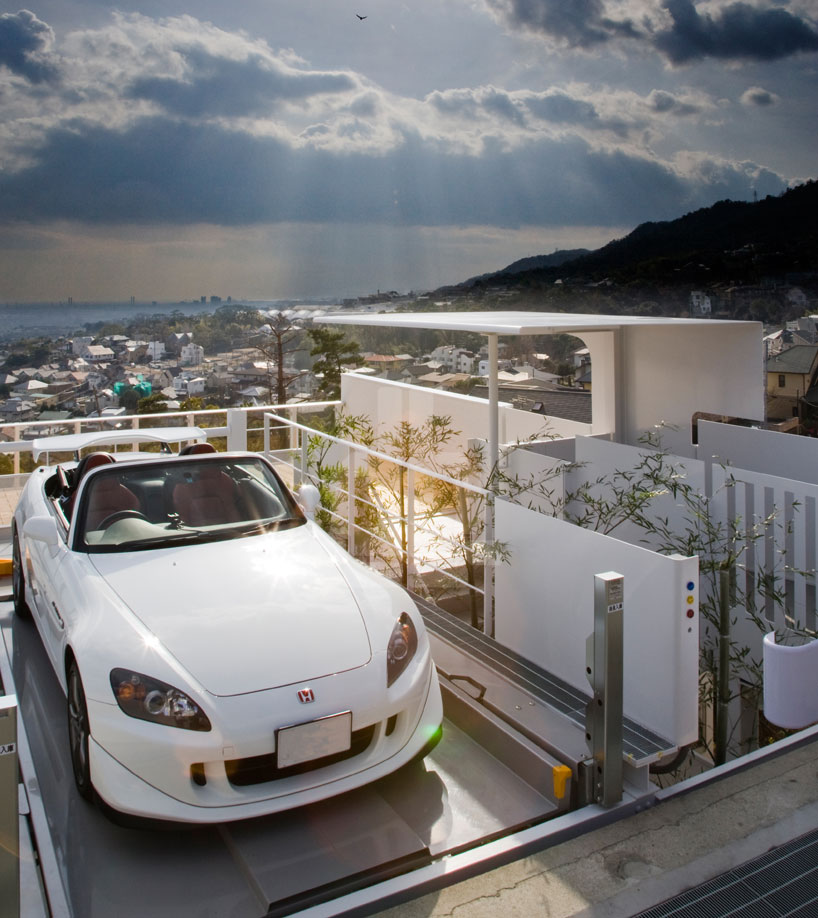 Image By : Kenji Yanagawa
View the complete gallery
Share your Thoughts!