Amazing Single Story Home With Open Living And Indoor Pools
Ross Residence is a single story home created by a Californian architectural firm, Griffin Enright Architects in Ross, Marin County, the north side of San Francisco.
Glass walls wrap the part of this amazing house and make a close to nature feeling while inside the building, and give natural lighting flooding the house. Wooden cladding also covers the side of exterior which is elegantly completing this house with natural elements. Luxuriant garden surrounds the house that harmonious with wooden terrace in front of the building.
White is the main color of interiors. It complements this luxury single story house design in its multi-function room. It has notched panel ceiling above that garnish this plain white room with light wooden floor. White sectional sofas and steel frame chairs fill the living area with frame hangings on the wall and classy piano with drum shape seat on the other side in front of the glass wall.
A kitchen and a dining room that suit for more than five people sit on the other side of this wide room. Wooden furniture is the plenty used to these rooms. Its luxurious kitchen has wooden side bar with steel top and round shape steel framed stools. Glass backsplash above the stoves avoiding the humid kitchen and in addition to make this kitchen bright beside its minimalist hanging lighting design above.
The same white wall and wood flooring also fill the bedroom. It looks wide and clean because of those decorations and Asian cabinets with artistic ornament above, and also wooden curved chair with harmonious hanging paints that garnish this bedroom with modern fireplace.
It connects to a bathroom with stone tiles floor and white wall. Wooden cabinets with white sink adhere on the wall with unframed mirror. This bathroom connects to an indoor pool with stone tiles floor and glass wall overlook to the garden outside that harmoniously complete this single story modern house design naturally.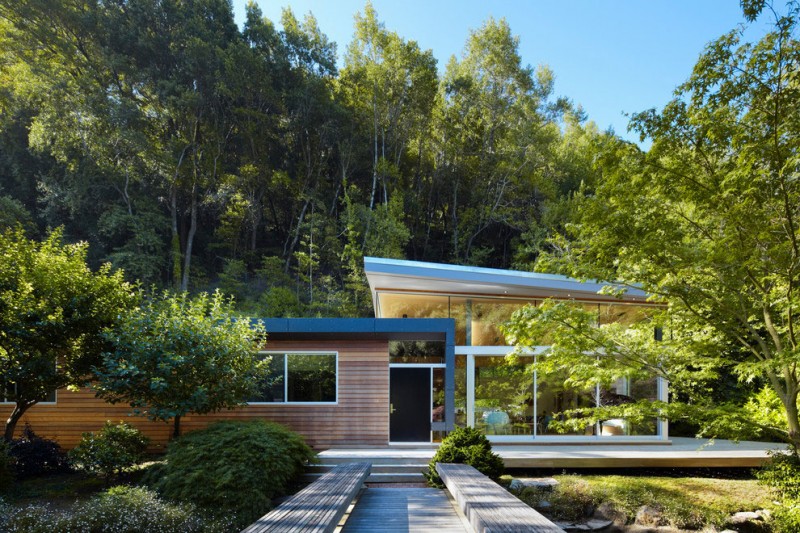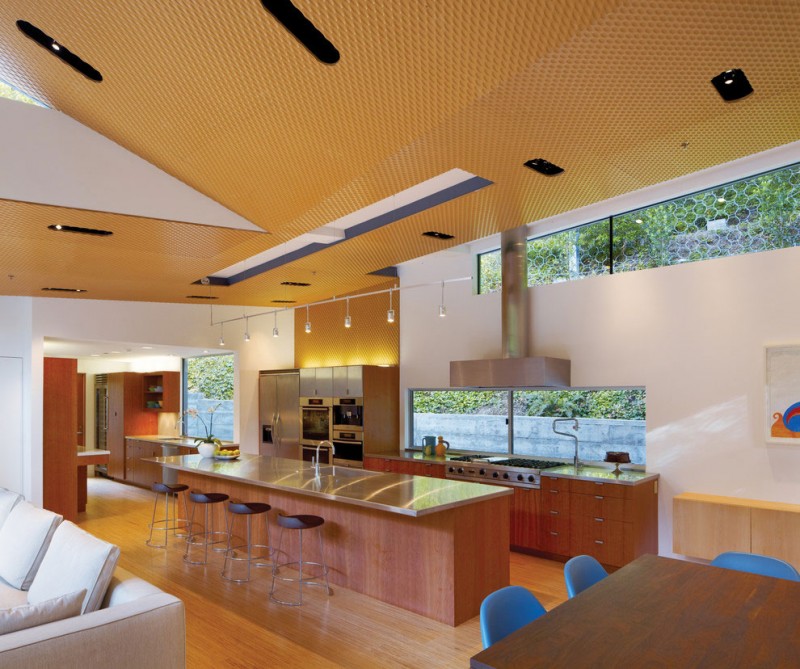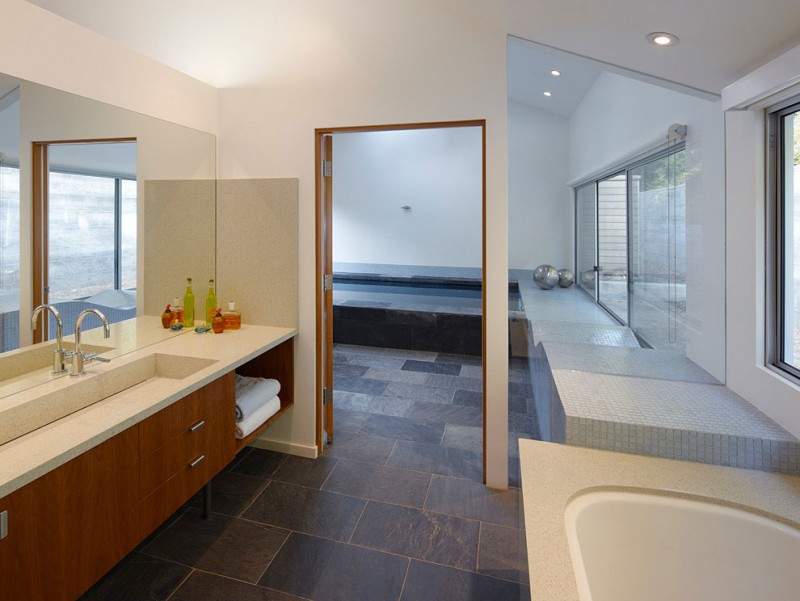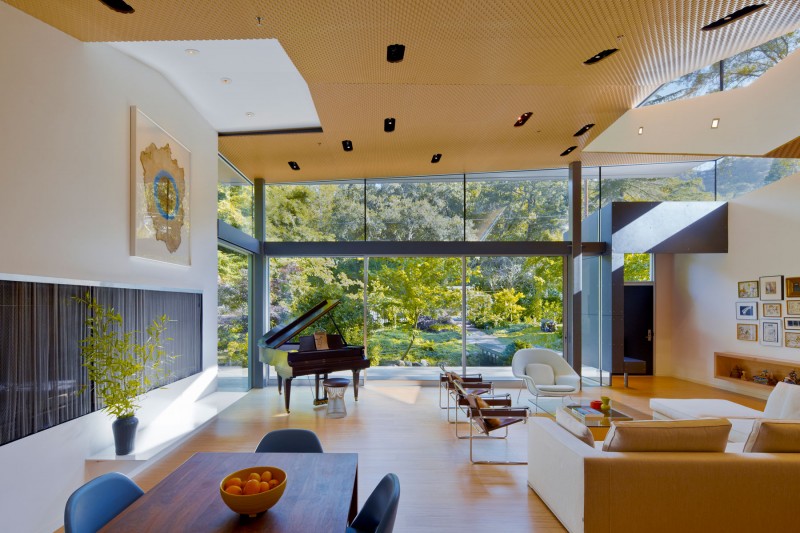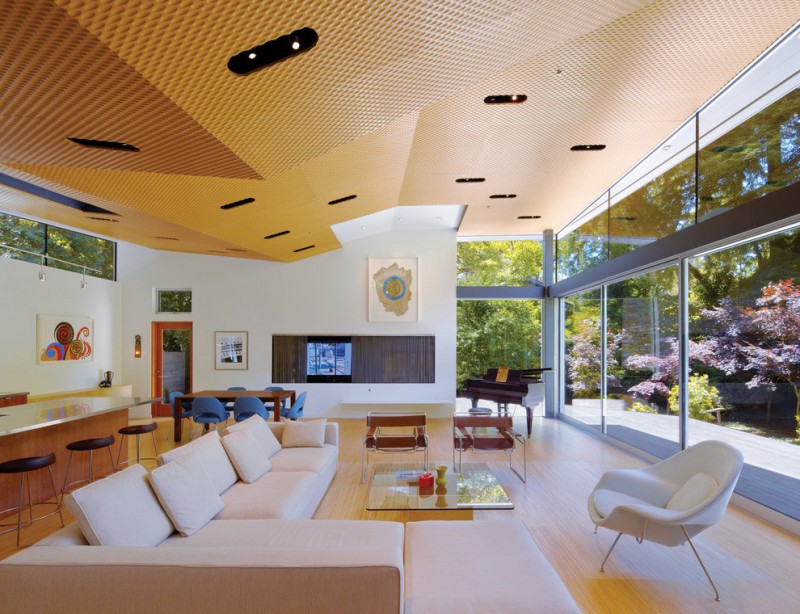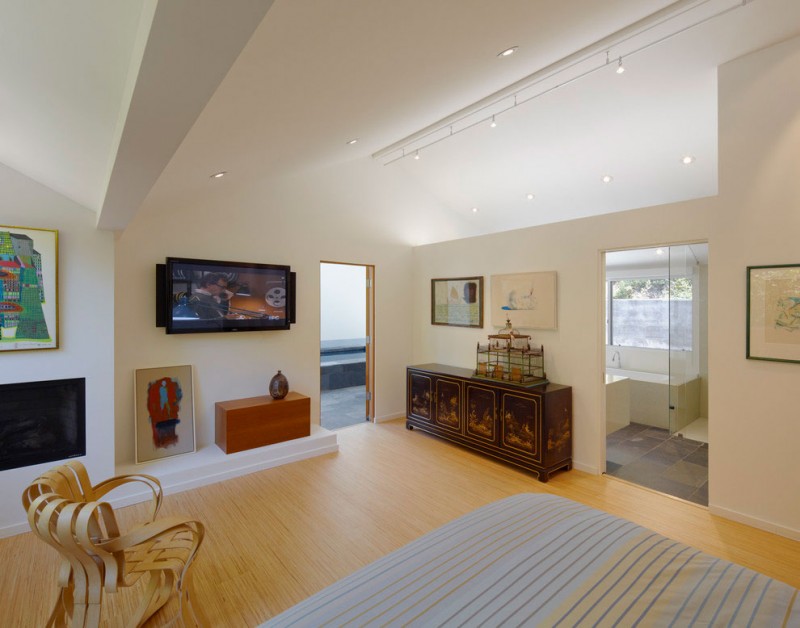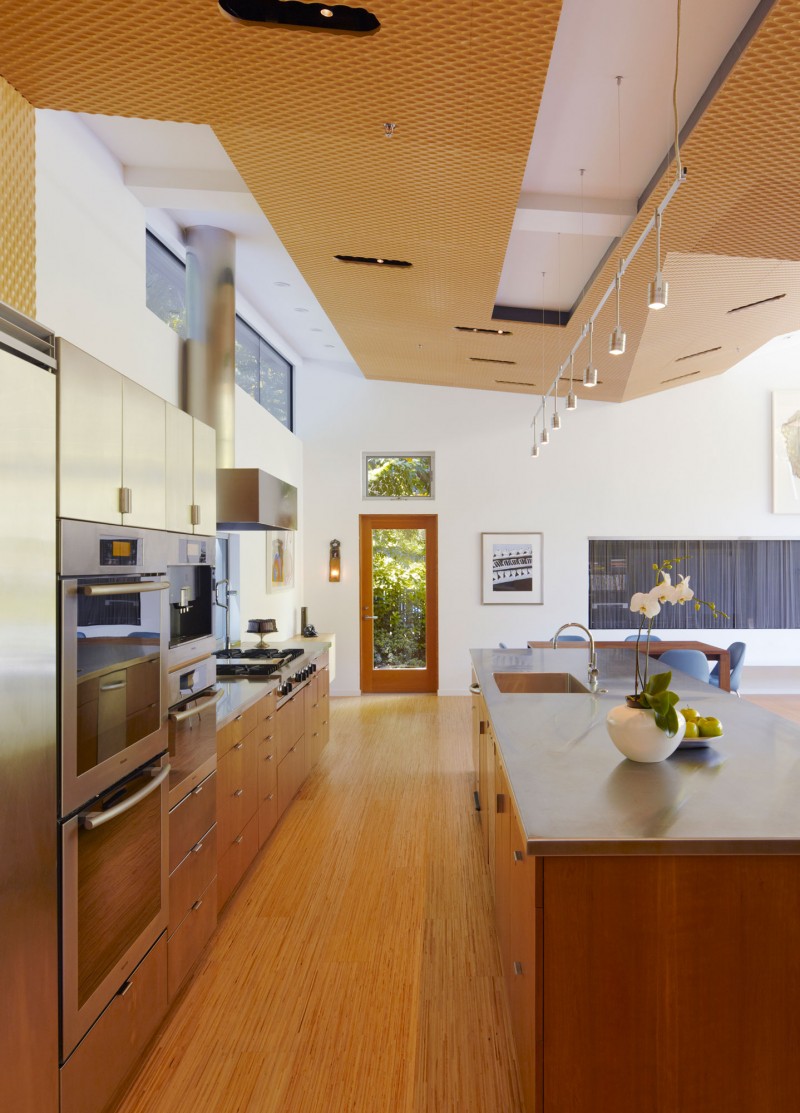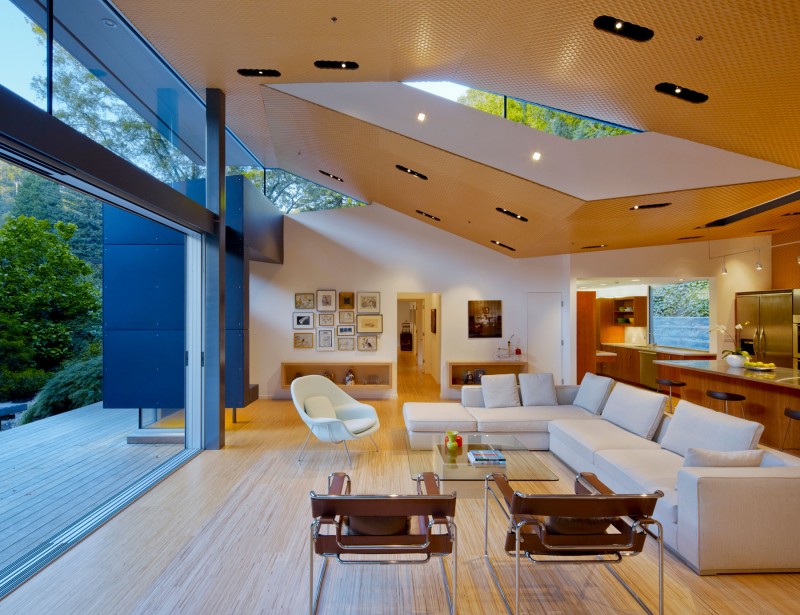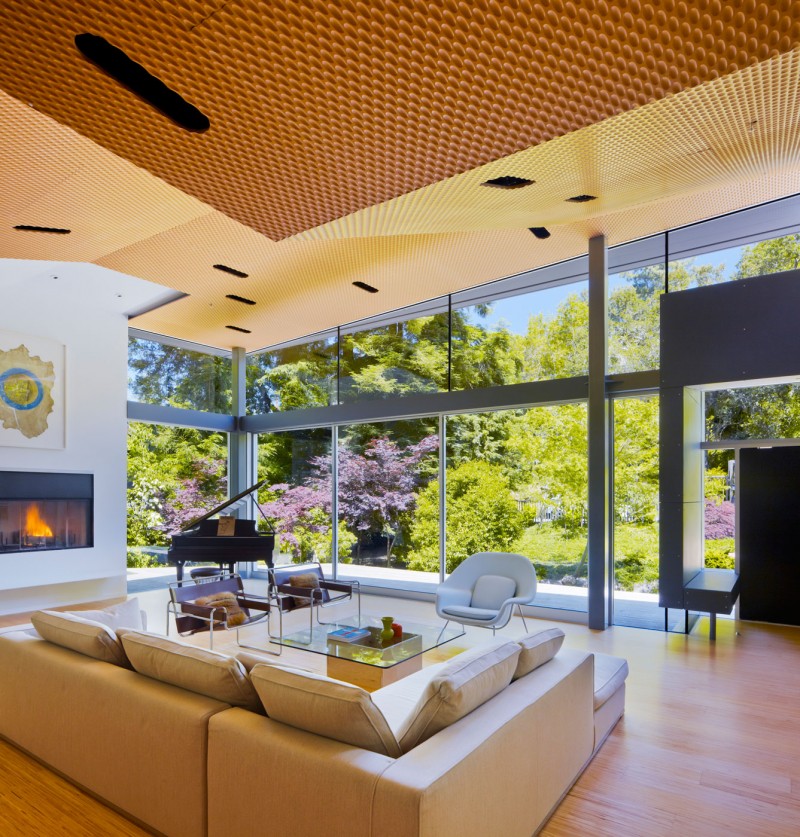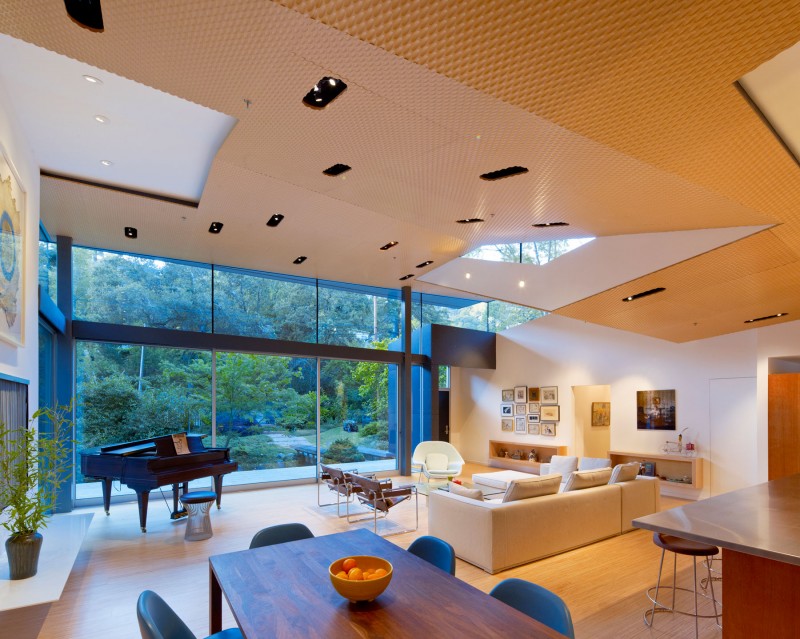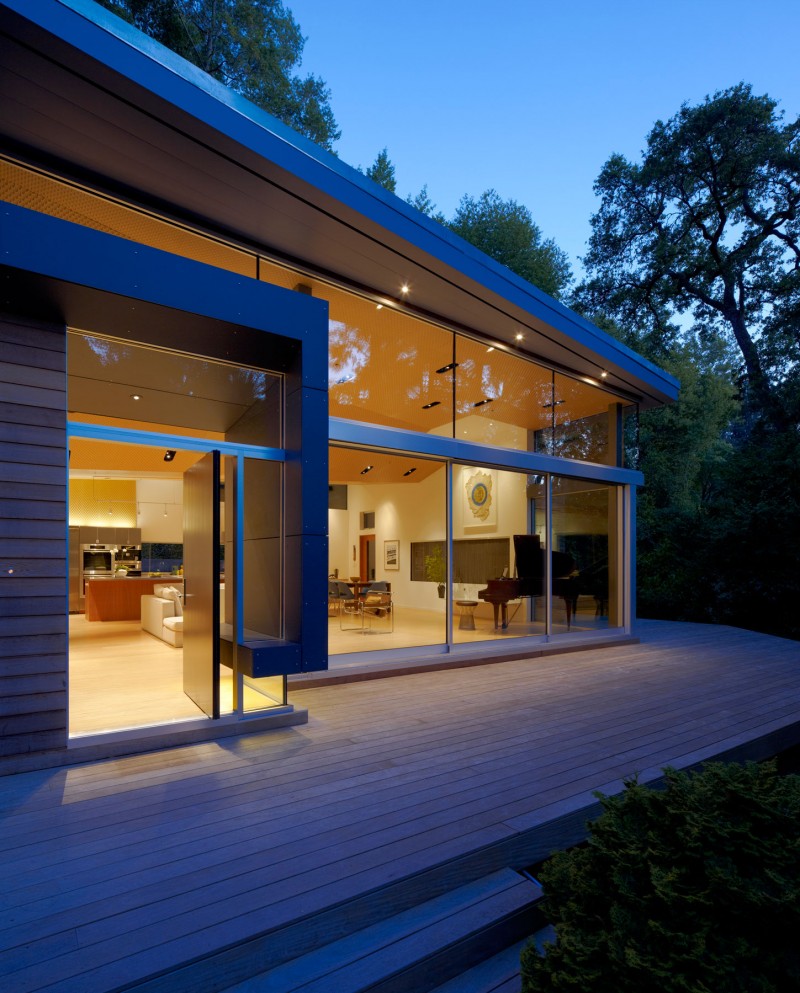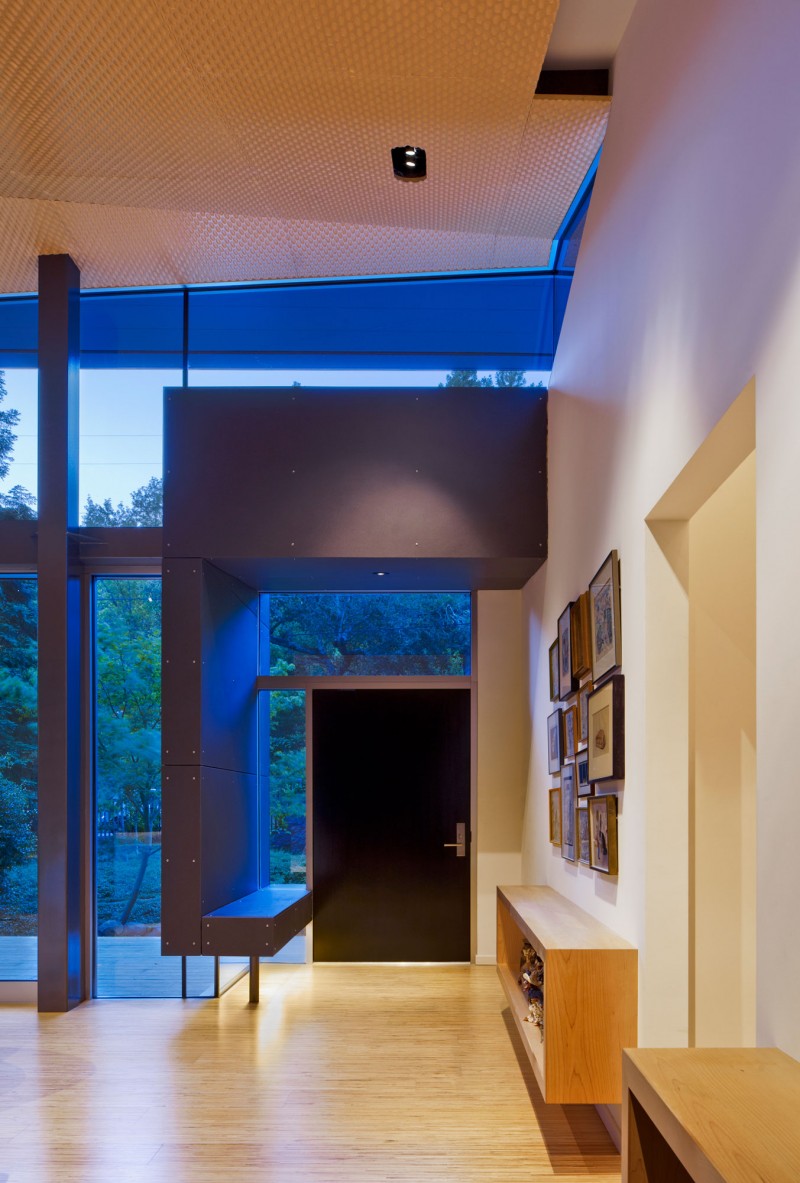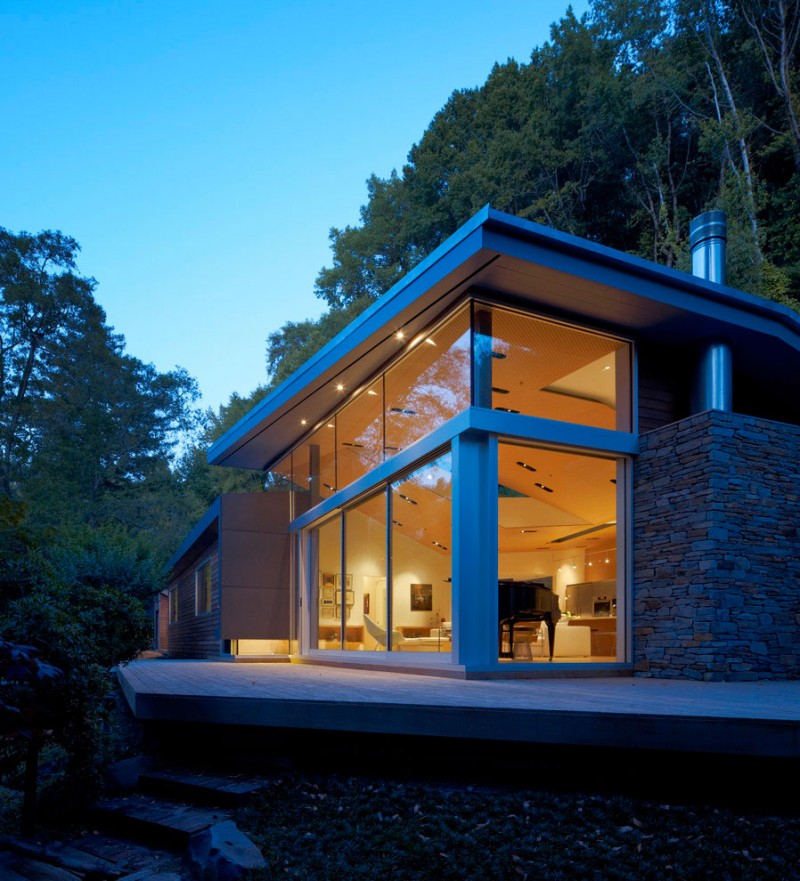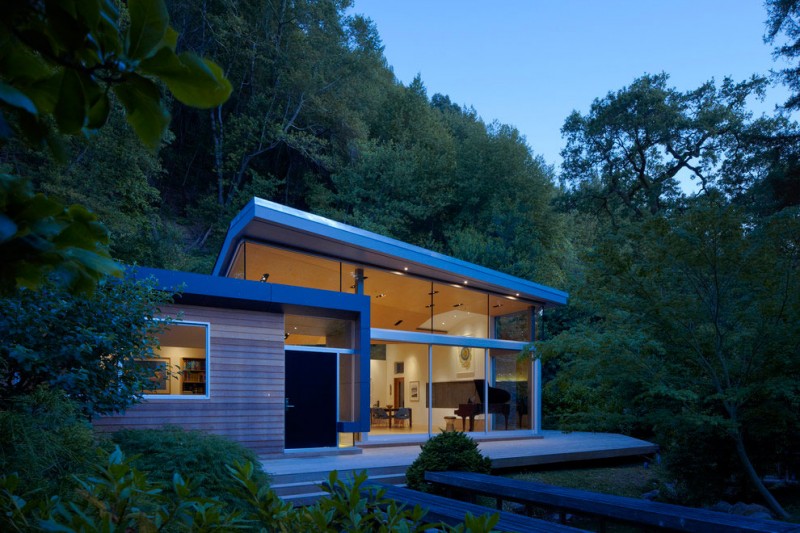 Image By : Griffin Enright Architects
View the complete gallery
Share your Thoughts!