Beautiful And Eclectic House Interior In Unique Vintage Decorations
You can adopt these eclectic house interior for you who love unique house design. This eclectic design style blends spectacular vintage furniture has beautiful vintage decorations that look classic and marvelous view. It is very suitable for you classic admire. Want to see more about this place? Let's read this full article for the detail review.
Just like any other house, this eclectic residence also has wooden floor and combine with white wall and ceiling. What make this house different are the decorations. The vintage decorations cover almost the entire wall. This is the main characteristic of eclectic house style. We can start with the living room.
The living space has pretty white vintage sofas. It blends with vintage white armchairs that look so adorable. You also can see grey vintage cabinet across the room. This vintage cabinet has golden cabinet hardware that looks so classic and fancy. You also can hang old photographs with wooden frame on the entire wall surface.
Let's go to the dining room. The dining space has oval table with white sheet on the top. It blends with grey wooden chairs that look so classic. You also can discover metal grey bench on the other side of this dining table. For the room decoration you can add small vintage photograph with black frame.
Look how fancy your dining space! The kitchen space is also set in the dining space. It has long wooden table with metal leg in the middle of the room. It has a function as Kitchen Island. Look how classic your kitchen island! You also can hang your kitchen tools below this chic table.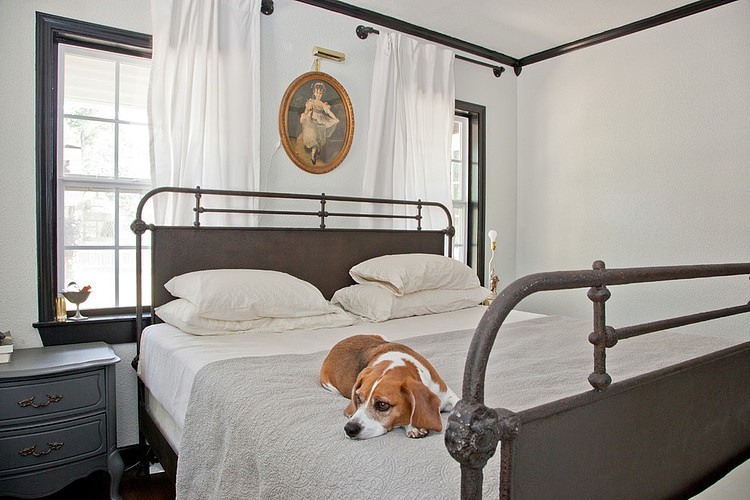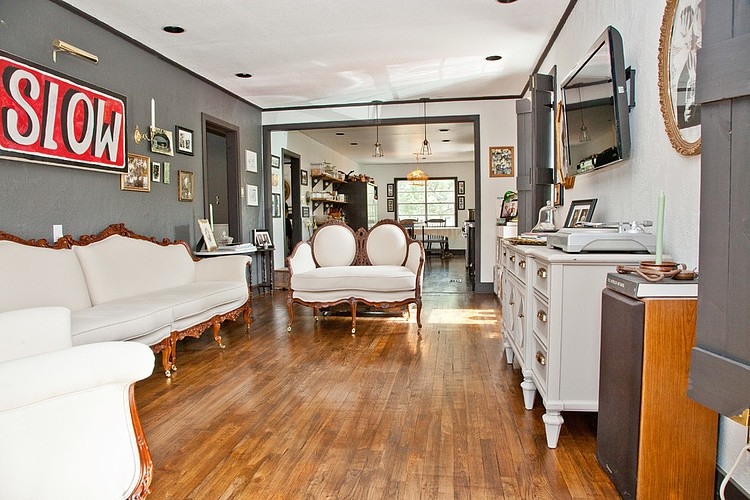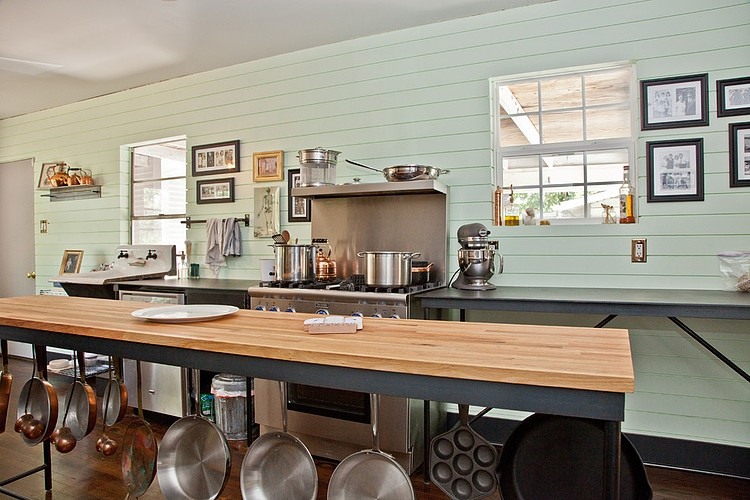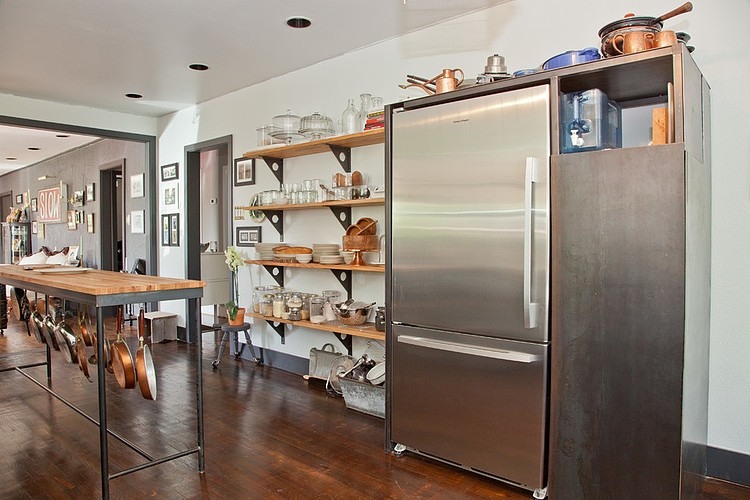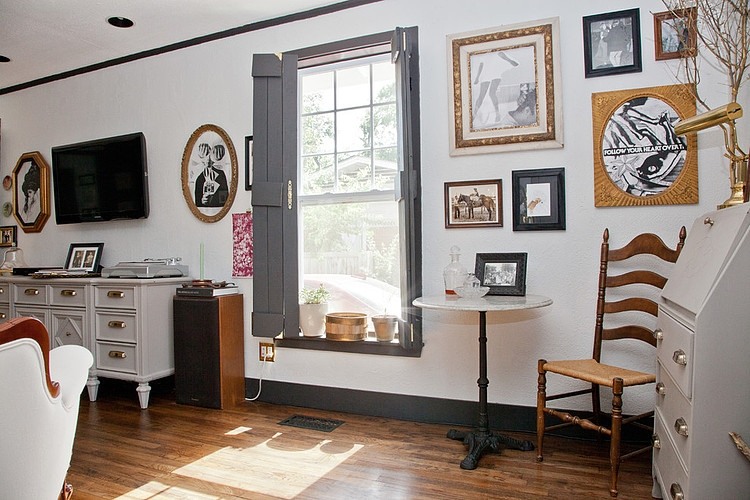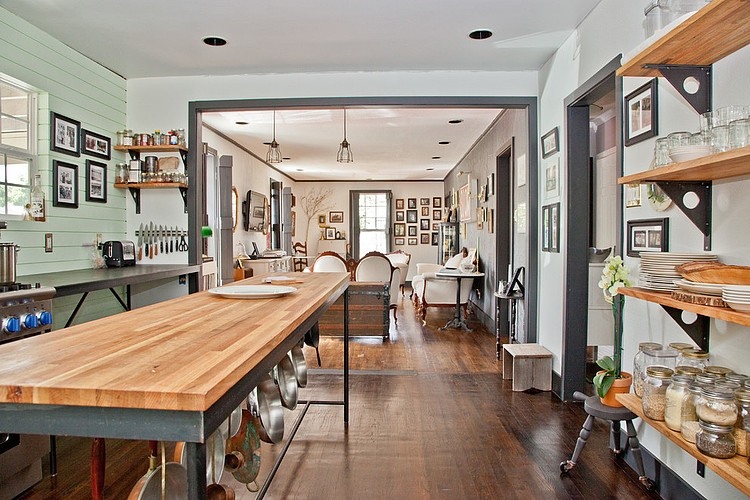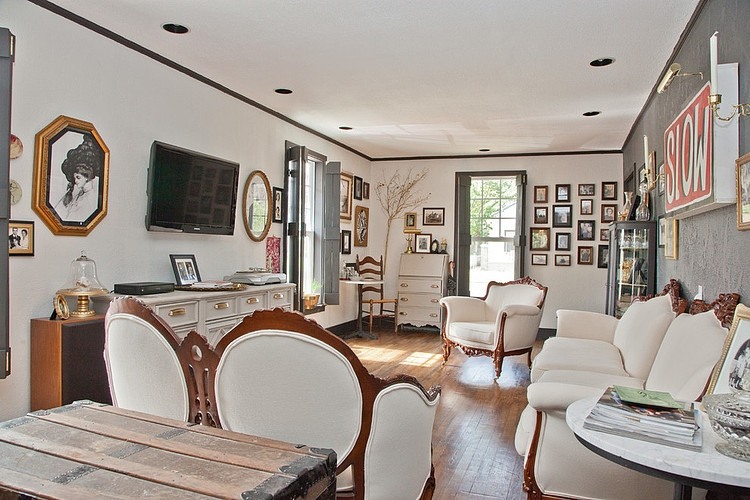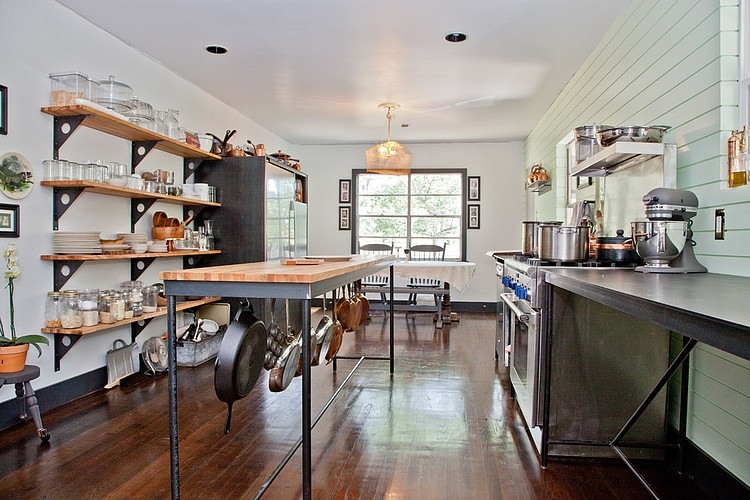 The last idea that you can adopt from this residence is the bedroom idea. The bedroom has grey vintage bed. It also has grey vintage bedside tables that look so wonderful. You can hang elliptical vintage photograph on the wall behind your bed. So still want to add classic interior in your residence? Let's go adopt this eclectic house design for your next house!
View the complete gallery
Share your Thoughts!