Extraordinary Modern Villa Style With Dynamic Indoor Outdoors
Anyone who love some calm situation should choose this minimalist modern villa that built in Norwegian. It was located on Bergen, Norway and designed by Todd Saunders and Thomas Pfeffera architects from Saunders Architecture. With it snowy color style, the villa is just look very bright from the outside. The building placed on a high hill which make it very stunning on the landscape view.
The overall look of this villa is great. It has a good shaping of the house. It's leaving the conventional roof and use some flat roof for the cubic design. To give the modern villa architecture not so much rectangular block building look, it has some rounded wall as the transition of the corner. This just give a beautiful line of the villa. It has two floor levels and there was a stair right on the outside of the building. What a brilliant design!
Inside of the house, the interior also dominated by the white color. This is just match withe the wall painting outside. Everything look in modern style. Take a look on the living room, you will get those large windows that facing right out and giving the best view of the Norway.
The modern staircase with the glasses railing is very nice to complete the contemporary design. The ground level has a very large space that even your kid can run on their skateboard. The bathroom also have some large mirror with rectangular shape. The combination between stone, wooden and concrete materials are very perfect to make the villa look so "charming".
It must be hard to describe this villa. A good view, with a modern design and also with the bright interior design, what else we needed to add there? Give your comment about this modern villa architecture designs and let me know about your opinion for this villa!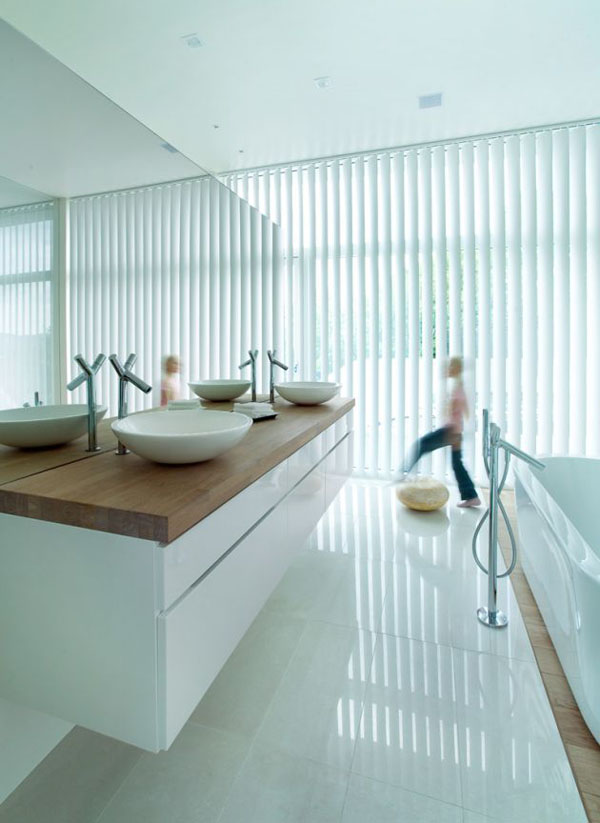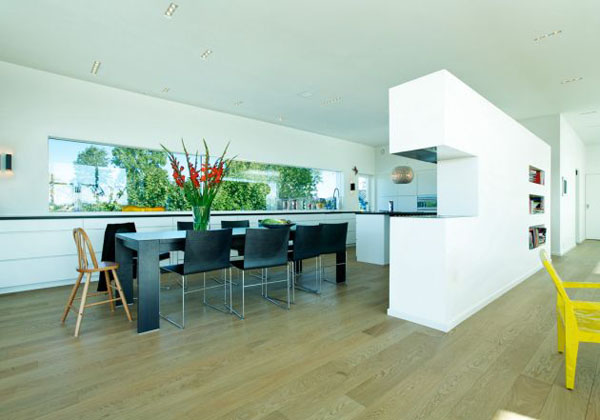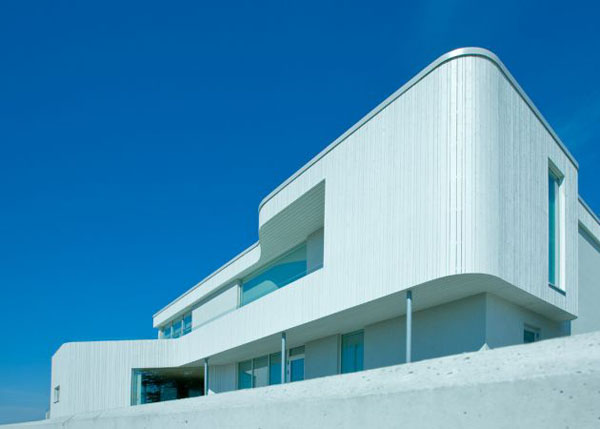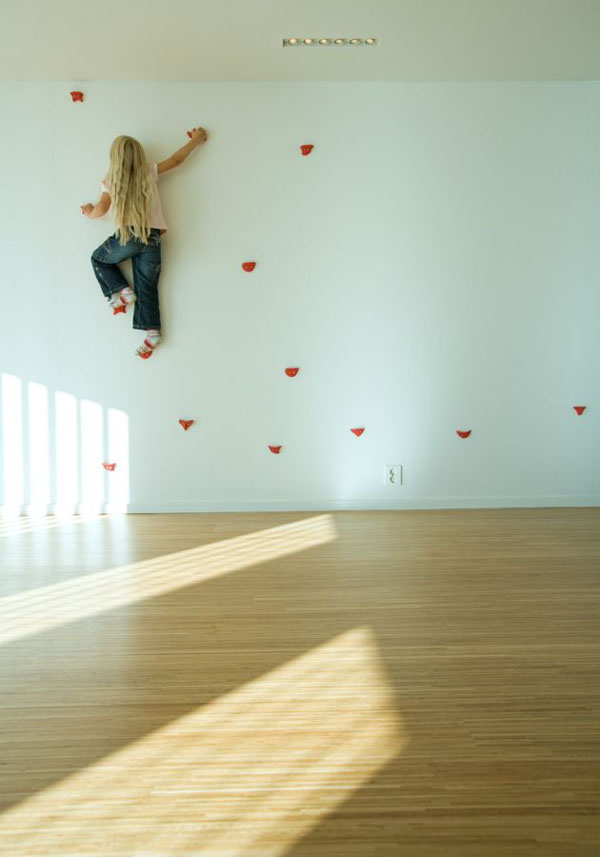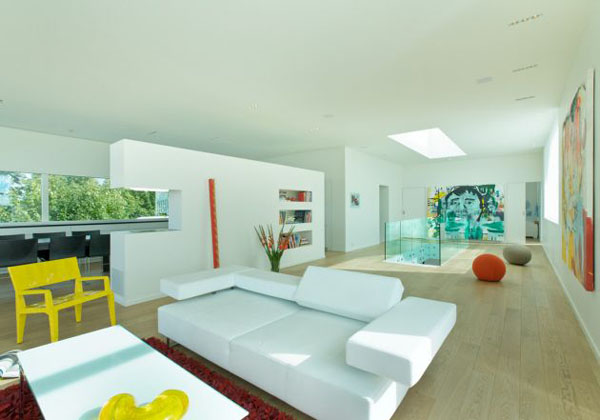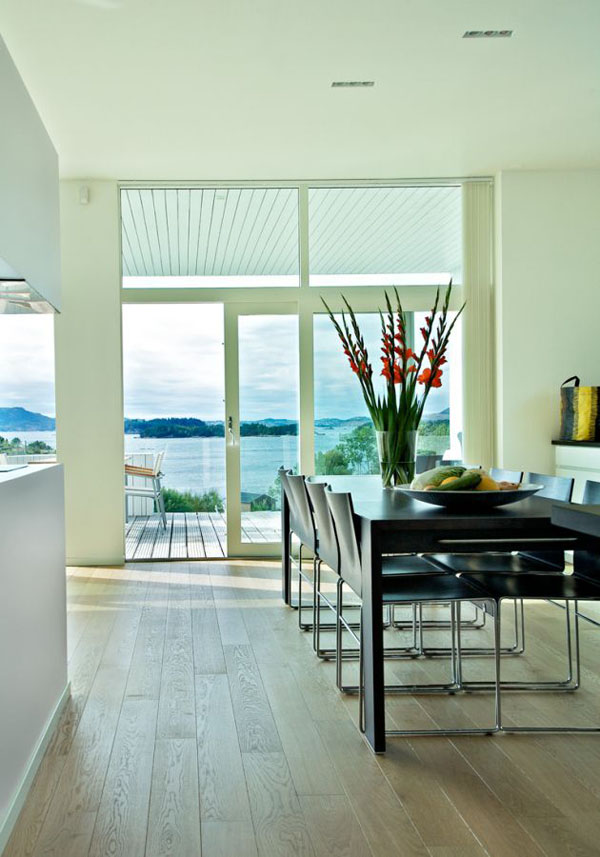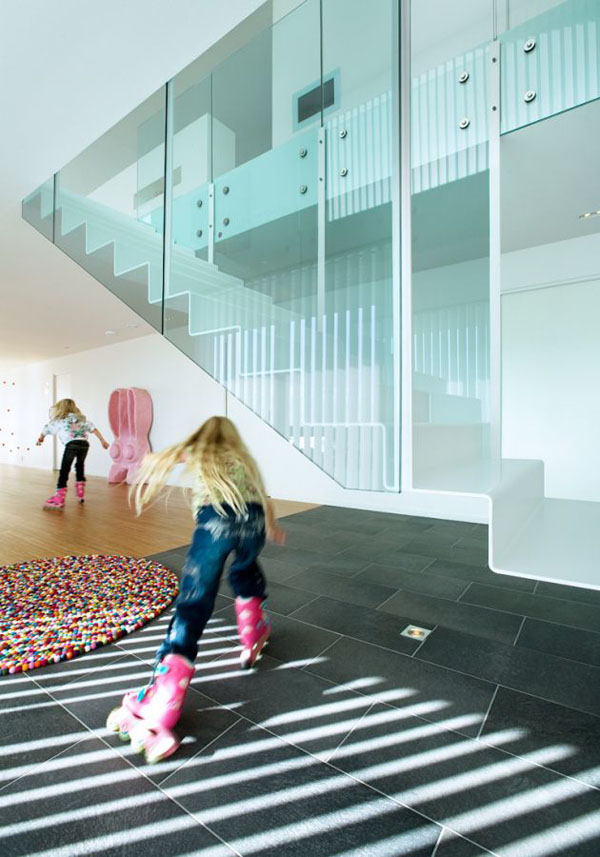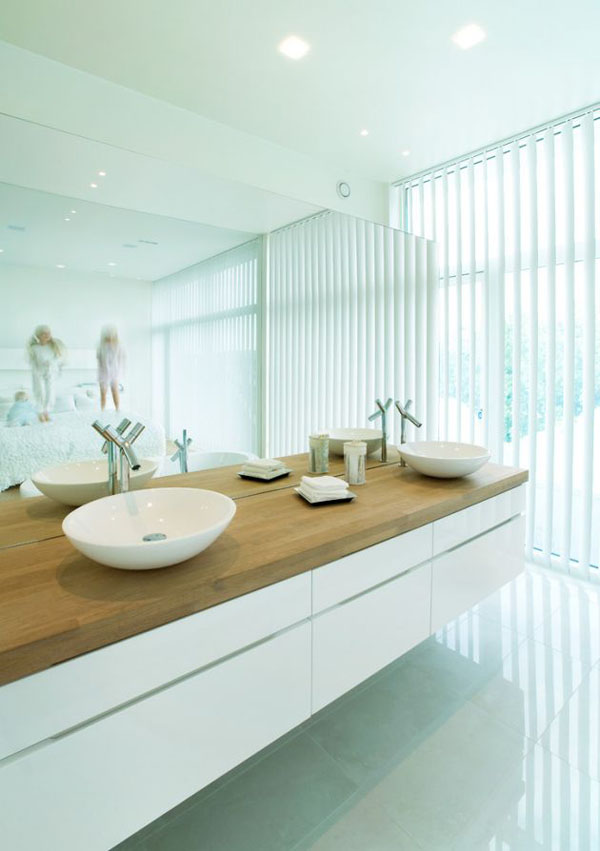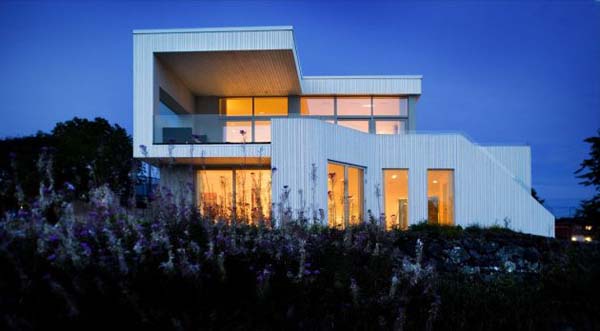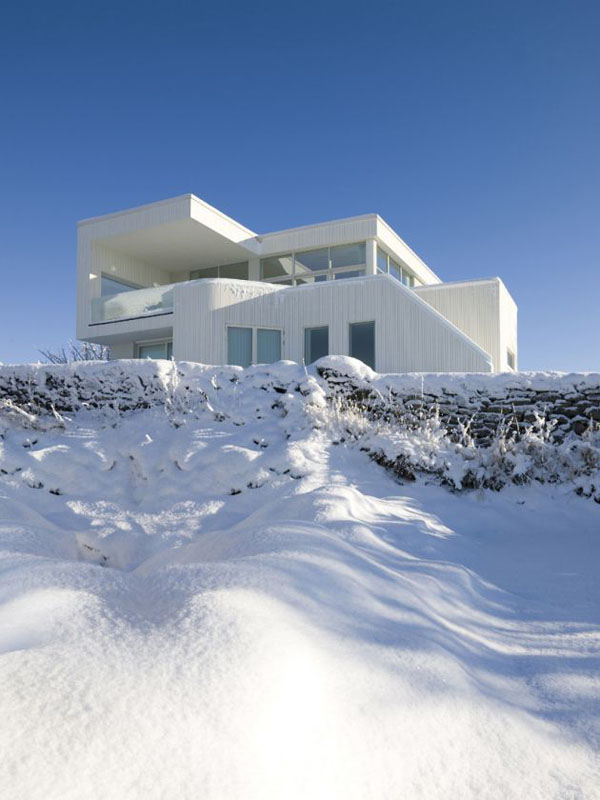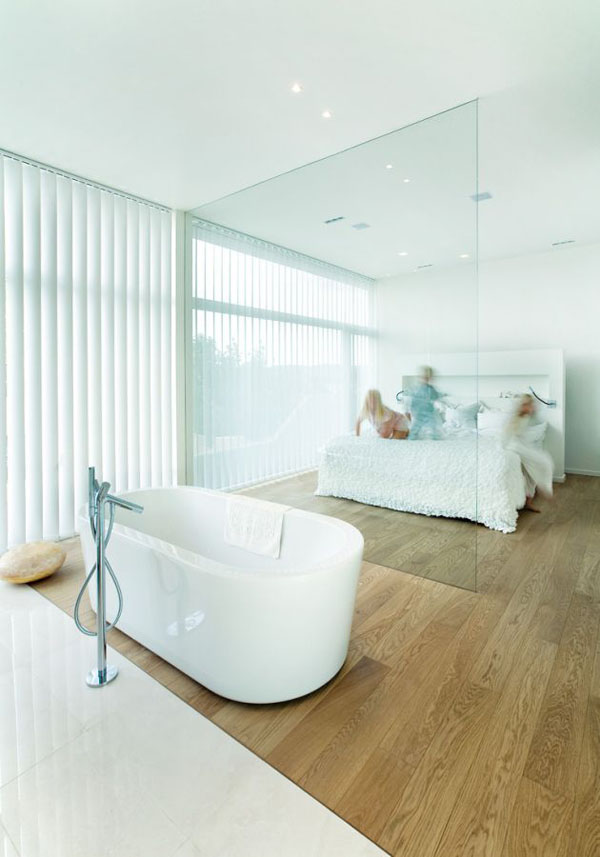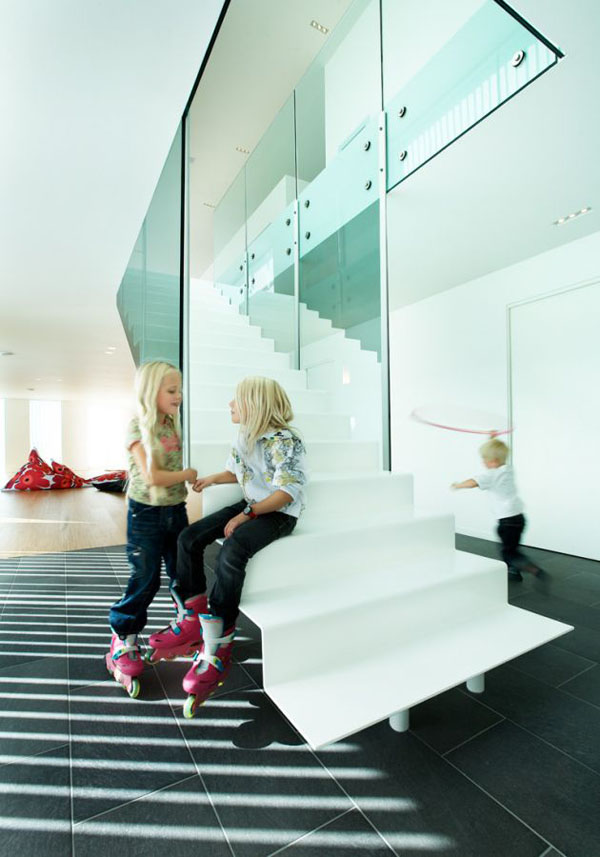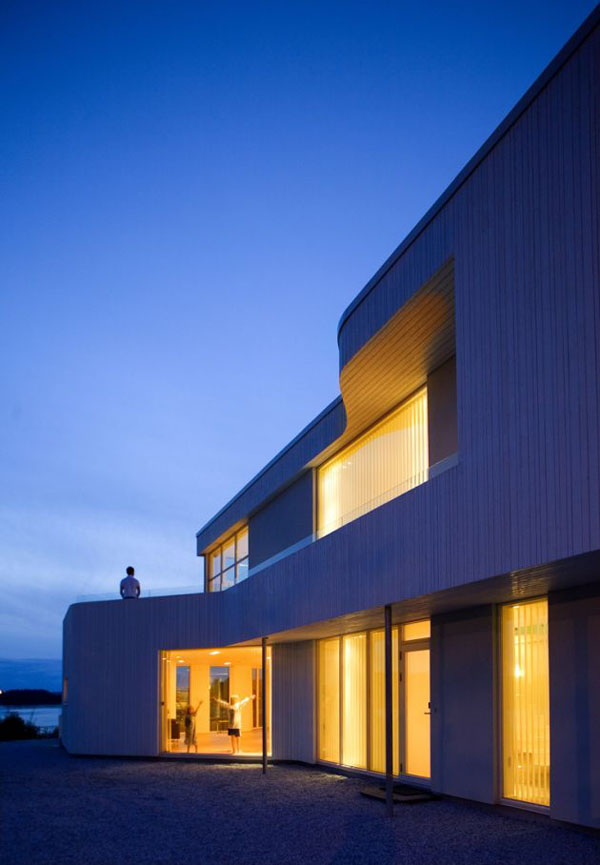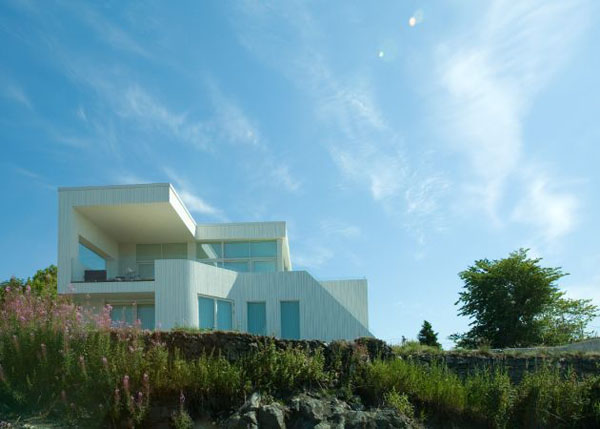 Image By : Saunders Architecture
View the complete gallery
Share your Thoughts!