Warm And Luxury Home With Outdoor Lounge Area
Wallace Ridge is a luxury home in Trousdale Estate, Beverly Hills, California. Whipple Russell Architects combine warm tone with glamour decorations to this house. It is arranged in entertainment concept with lounge design in its public area.
Its wide floor plans with wooden walls that separate each area inside the building makes this house suitable for a social living that give a big space for having a gather with many people here without reduce homely and comfort feeling of its function as a residence.
Glamour is the point of decoration inside this house. It is harmonious with the luxury home designs that use white wall and ceiling with glass wall around. The private area use warm wooden flooring with wooden furniture, which is like we could see in a reading room with wooden table and wooden book shelves on the wall and also white sectional sofas above an earthy rug.
It is connected to a bedroom with white bed and dark brown paint wall. Those combinations are also applied in the bathroom with wooden floor and wooden cabinets with white bathtub and white sink.
The architect also focuses on the public area. The living room beside a music corner with classy piano overlooks to a LCD screen beside a modern fireplace with stone backsplash. Black sectional sofas with cushions complete this room that is located in front of dining and bar area. Those service areas connect to the outdoor pool and patio.
There are two outdoor areas. The first one is located above the bedroom roof with stairs connect the rooftop patio with an outdoor area on the lower section beside the entertainment room that is completed with a wide pool and green courtyard. Opaque glass fences cover this outdoor space to give a private area with beautiful city views behind. Sectional sofas with fireplace, sunbathe chairs, and outdoor dining table complete this area with modern home designs and entertaining concept.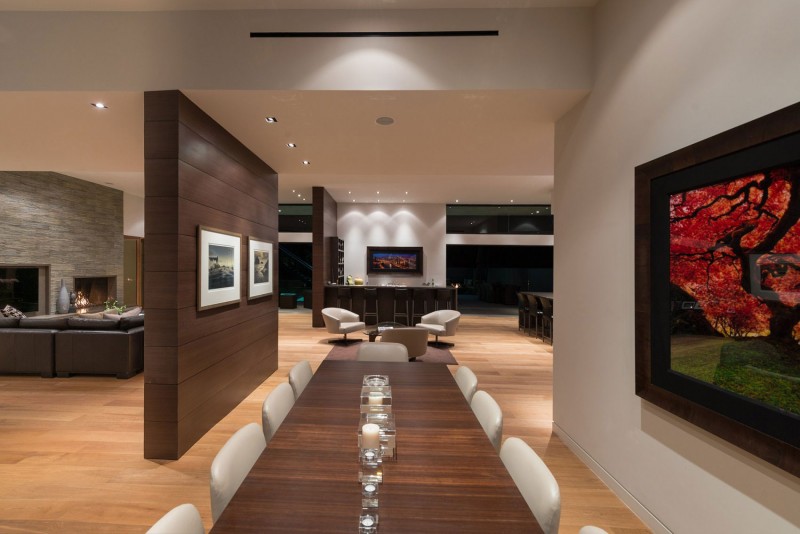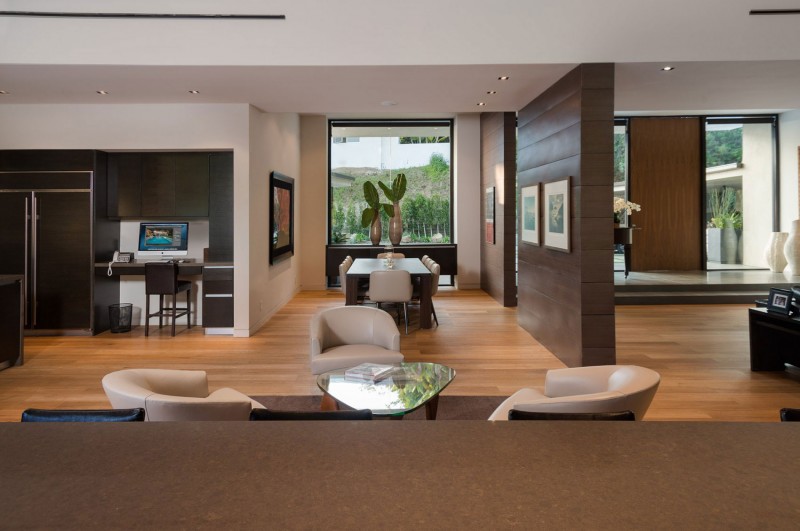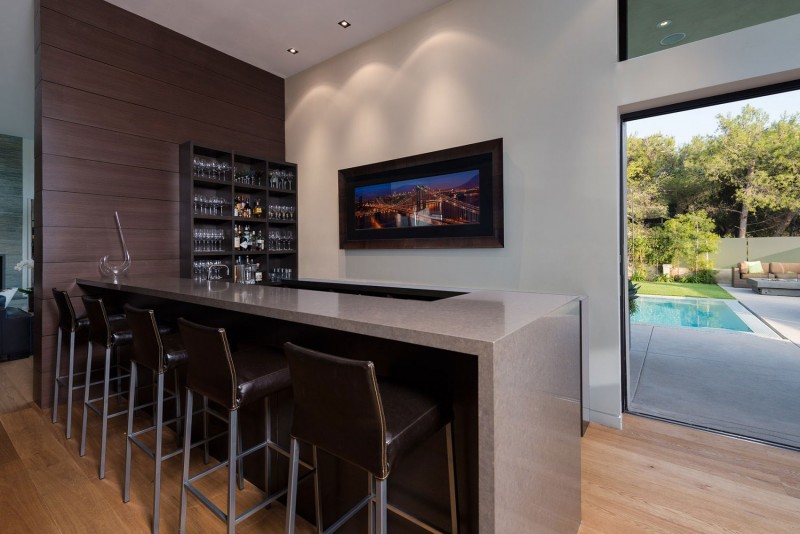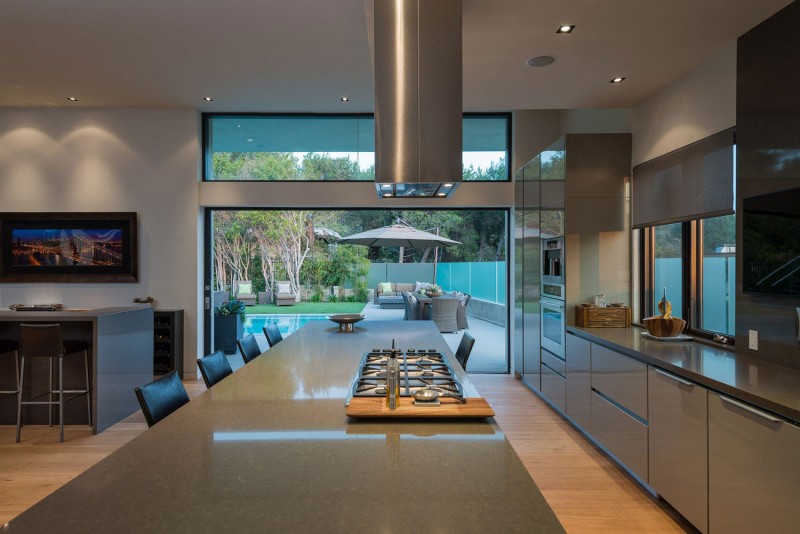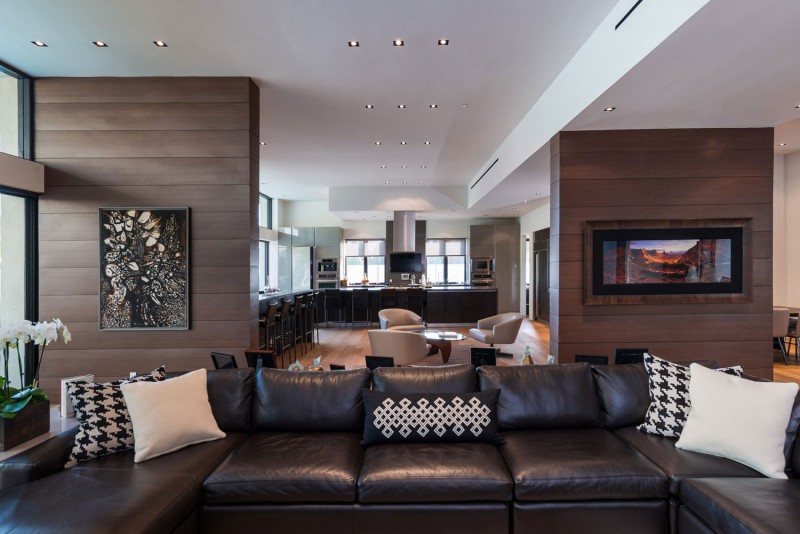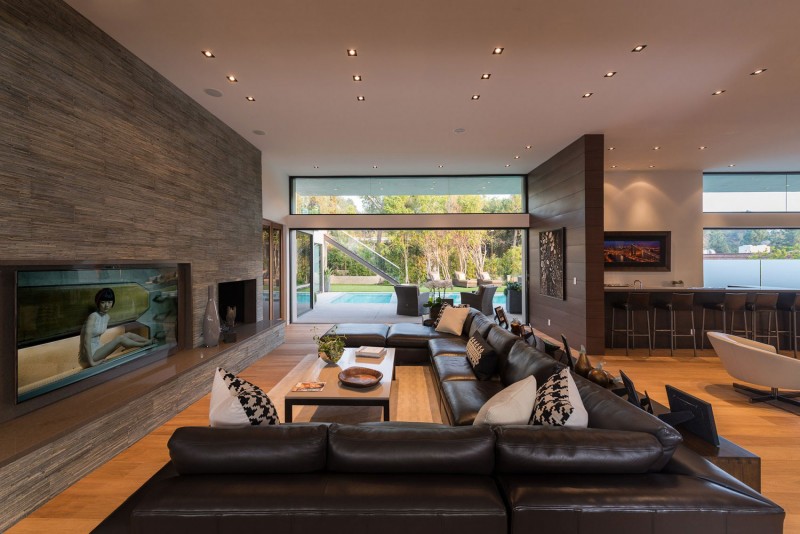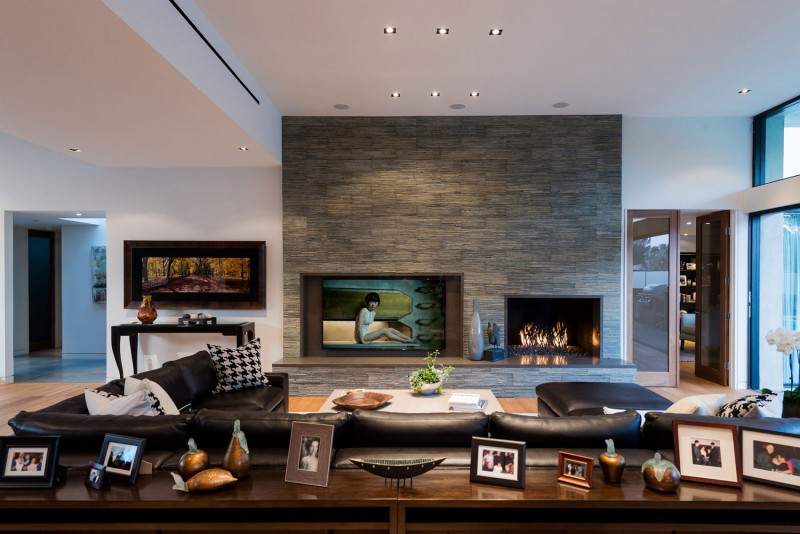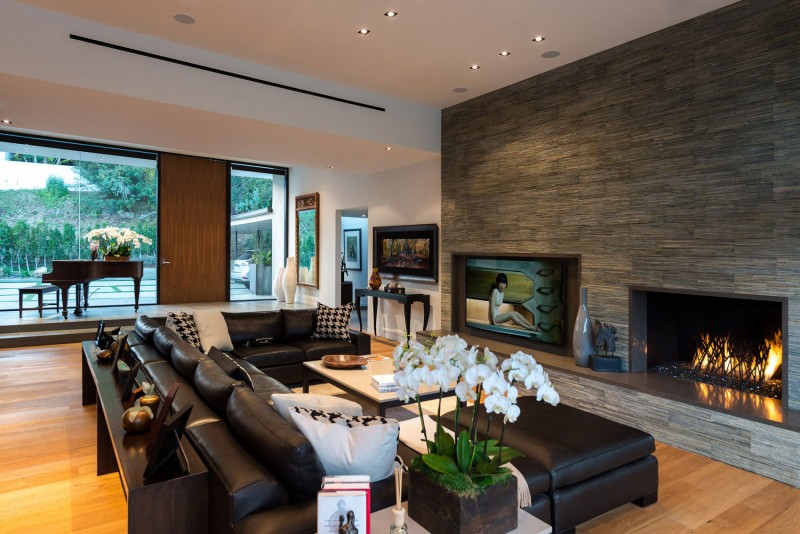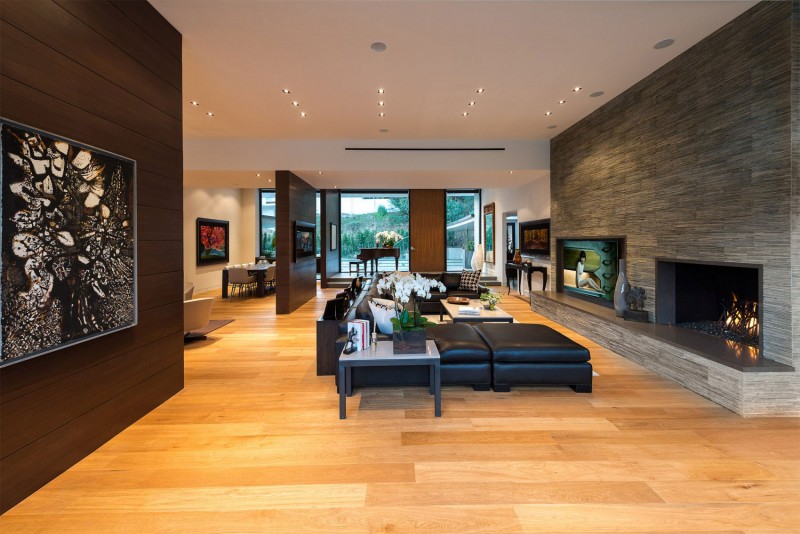 Image By : Whipple Russell Architects
View the complete gallery
Share your Thoughts!