Elegant Concrete Home With Modern Exteriors And Frameless Glass Walls
This elegant concrete home in Germany applies natural theme wall cladding by gneiss element sustaining the concrete construction surface. Among the green scene of the surrounding garden, gray scale appearance, rectangular model home gives another tune in this residential cluster.
Beer Architektur Stadtebau designs the clarity side of a home by clear and wide glass installation interspersing the bold nature patterned wall. Flat roof and simple sharp lining of architectural design enhances the title of a modern living home.
It is an unconventional modern fence by the plants managed to border the home area. Small wooden gates become the main entrance into the front yard. The messy setting of the garden various plants provide nature colors framing around the wall cladding construction with green dominant color and little bright and flowery multi-color. Open space floor intrudes the greenery with the gneiss floor paving on the ground in neat arrangement. Urban style garden enlivens the air around.
Unroofed terrace of this living cave looks so arid without any seat. Still in the natural rock pattern floor, this terrace connects with the open air floor of the garden. It makes the setting of ease access design. Wide and clear glass also acts as the indoor space entrance where the feet get the same flooring with the exterior has. Contemporary furniture sets fill the entire house rooms in a nice and modern interior design. In-wall fireplace lets the space maximizing the room range.
Brilliant light comes from the outside sunlight by the clear glass. It also brings the outside scene providing the interior with UN-monotonous background. Antique and quirky ornamental stuff help reducing the strict ambience of the wall and floor styles. To kill the dim impression, wood becomes one of this wall cladding construction materials by having several indoor spaces floor to cover up.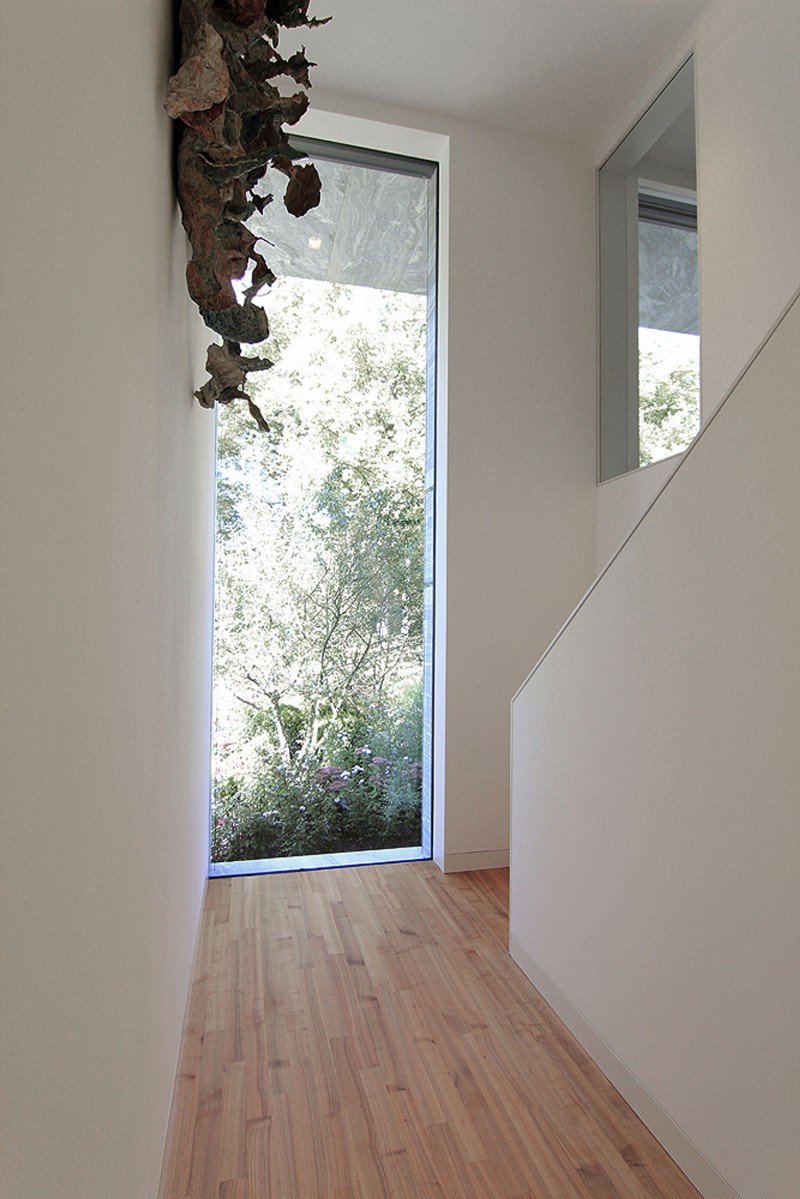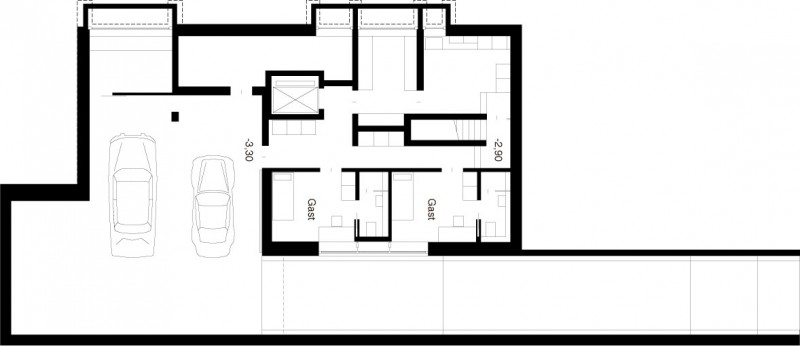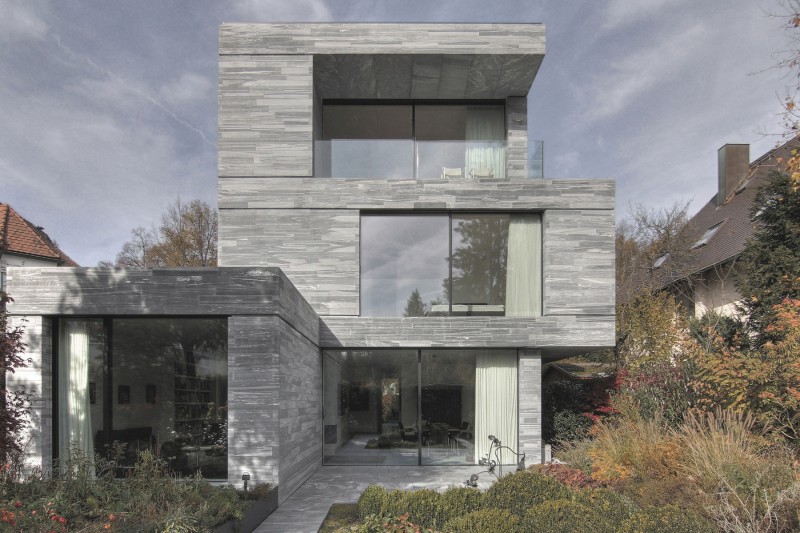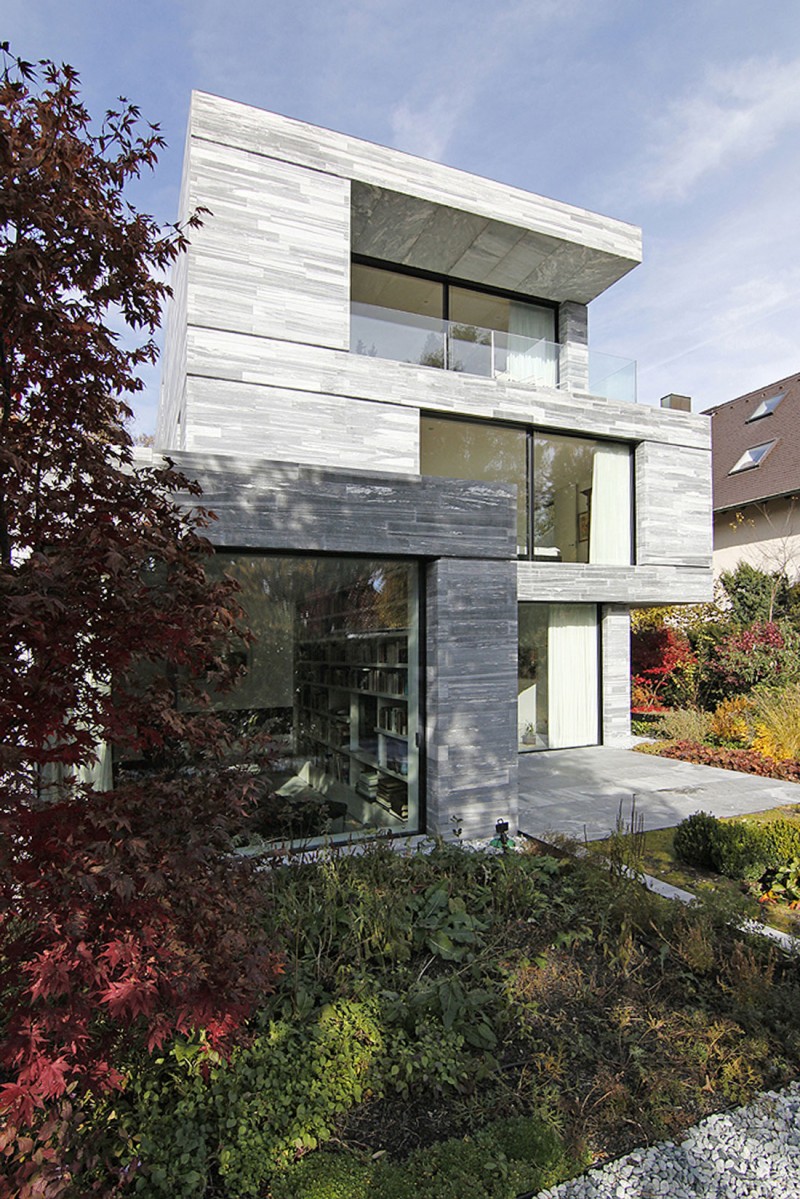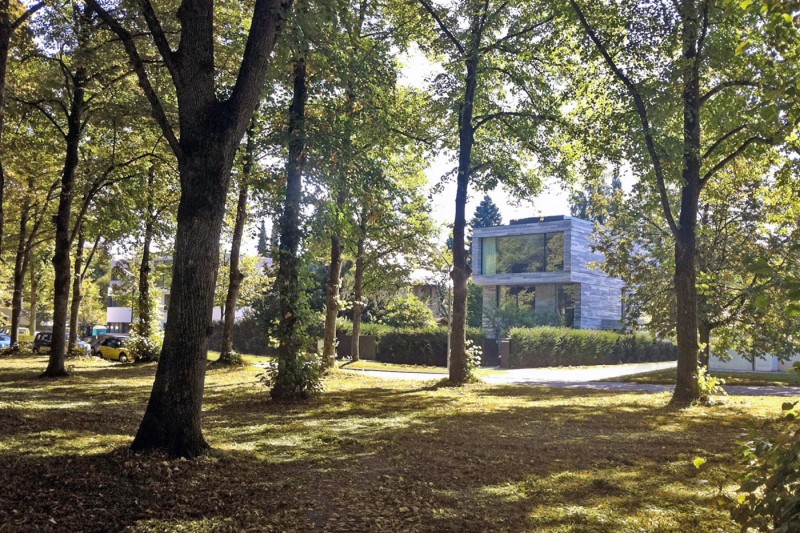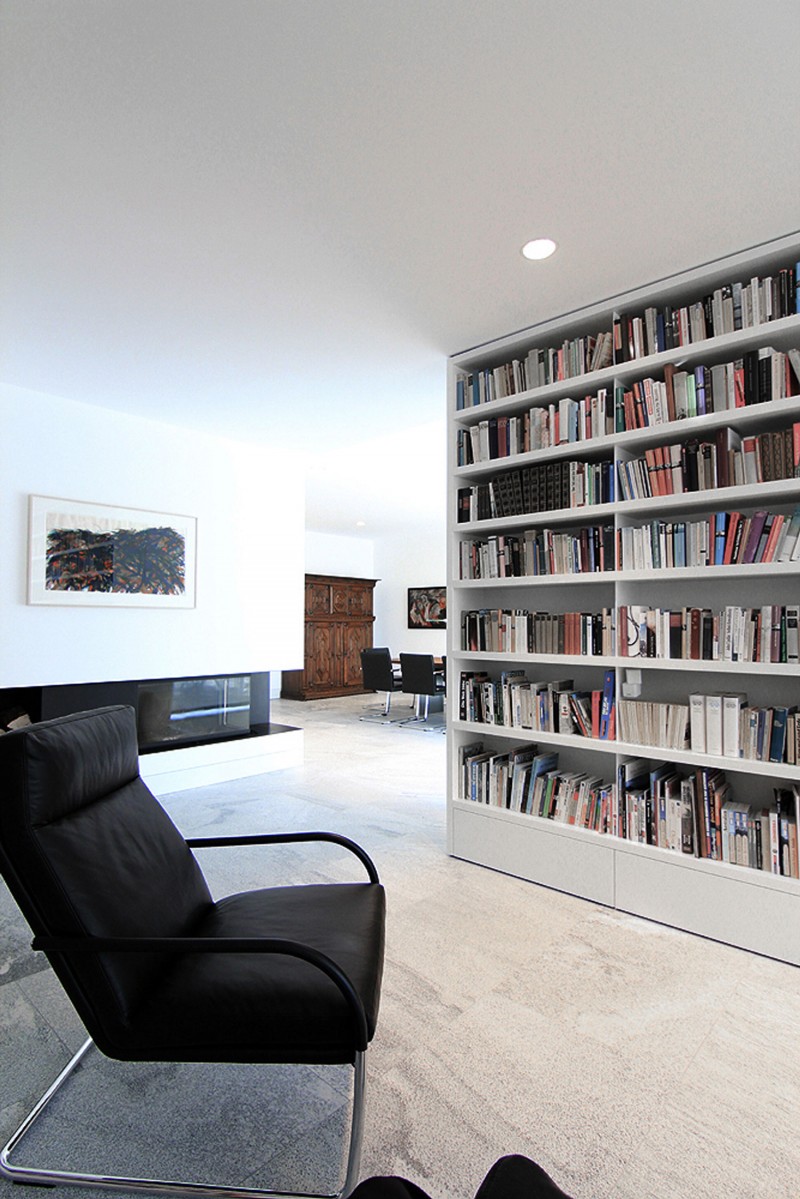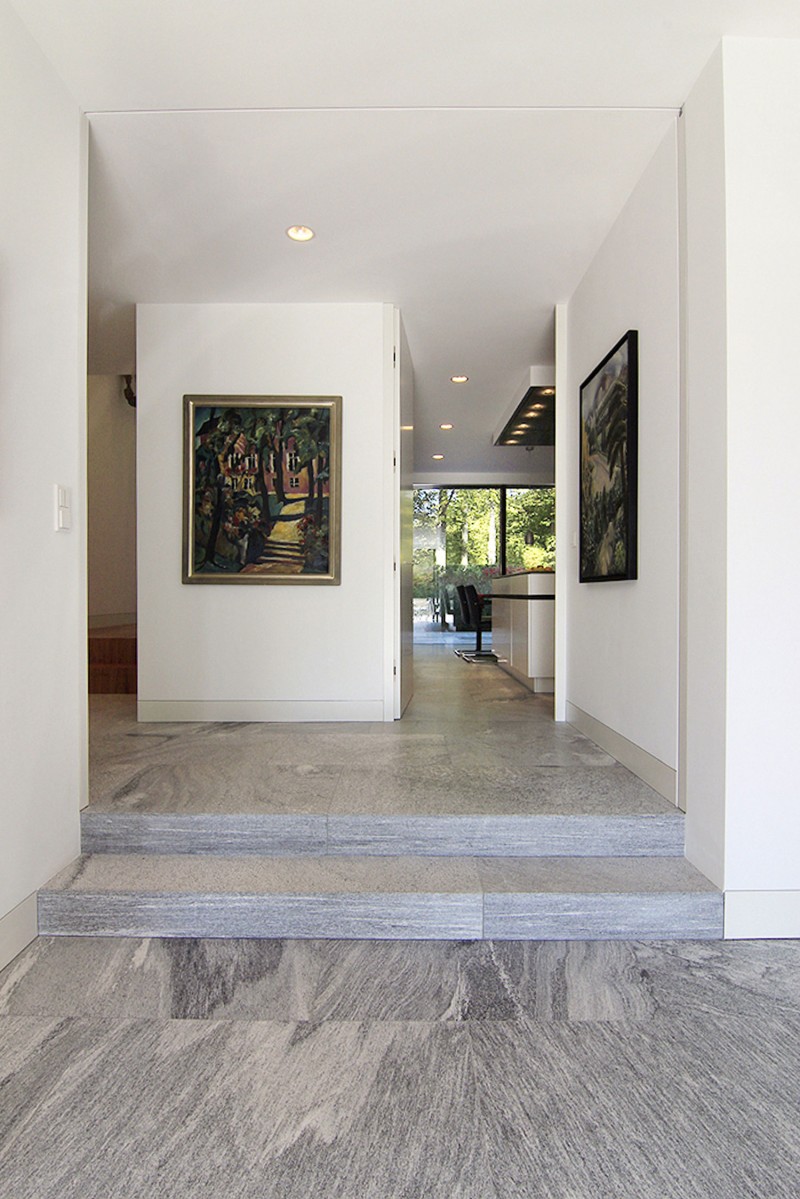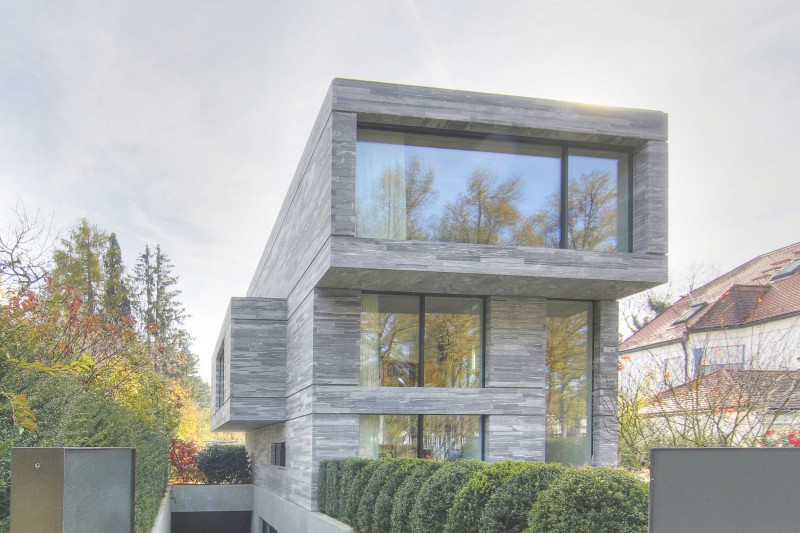 Image By : Beer Architektur Städtebau
View the complete gallery
Share your Thoughts!