Beautiful And Contemporary Spanish Villa With Open Living Room
In Ibiza island lies a contemporary Spanish Villa by the Sea which is offered for sale. By paying $ 3,710,000 you can purchase and own this seaside villa for you and your family. We are not going to discuss about the marketing of this beautiful villa. We are going to discuss about the design that the house designer of this villa has applied towards the whole part of this villa exterior and interior design.
The front yard of this contemporary Spanish villa design is very pretty. A long square pool in the middle of green grass park will be a nice spot for refreshing yourself by swimming there.
Two waterproof grey puffs with an unvarnished coffee table are placed on the side of the swimming pool on the green grass in front of this white villa. This spot is for taking seat or relaxing yourself after swimming. By sitting on the grey puffs, we can enjoy the natural environment with amazing scenery of the mountain and blue sky above. What an expensive scenery they are.
After appreciate the front yard of this pretty villa, we can go to the front porch of this adorable villa to find a beautiful opened living room on the front porch which is fully furnished with lovely furniture there. A set of sectional rattan sofas and a rattan coffee table with cushions covered with dark blue pillow covers and foam seats on the sofas. This is a beautiful spot on front porch that people can use as a good place for relaxing themselves, reading books or magazines, having tea or snacks, etc.
From the front porch, we are going to go inside the amazing villa by passing through the sliding glass doors next to the opened front porch living room for finding the next opened living room. Grayish and broken white sofa sets lie in this living room.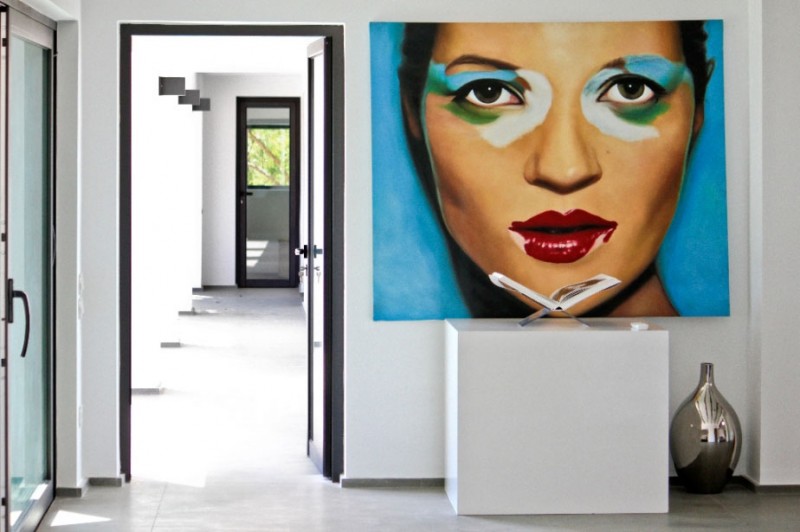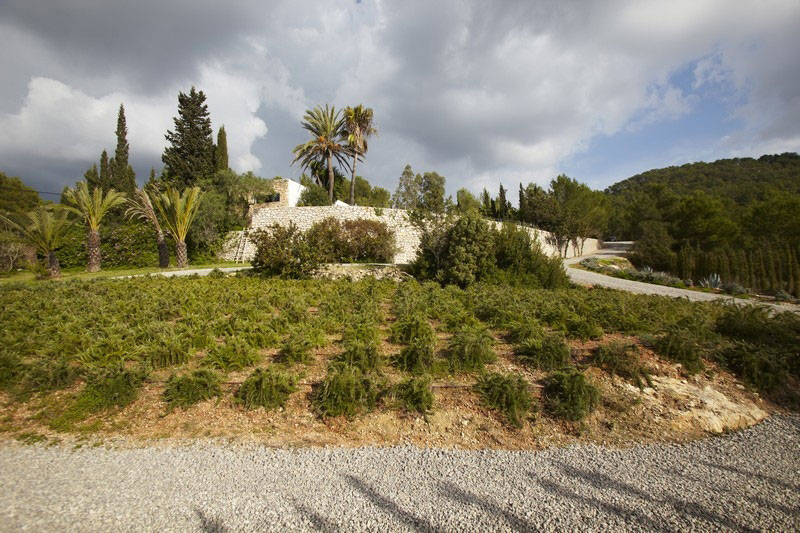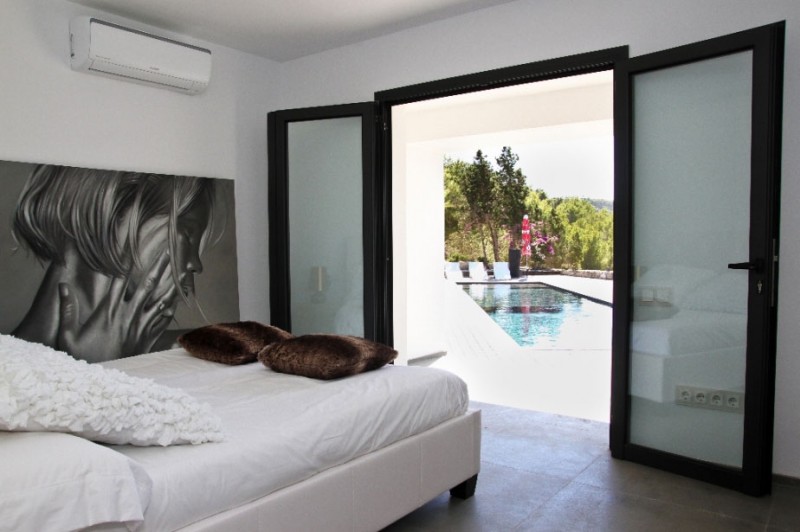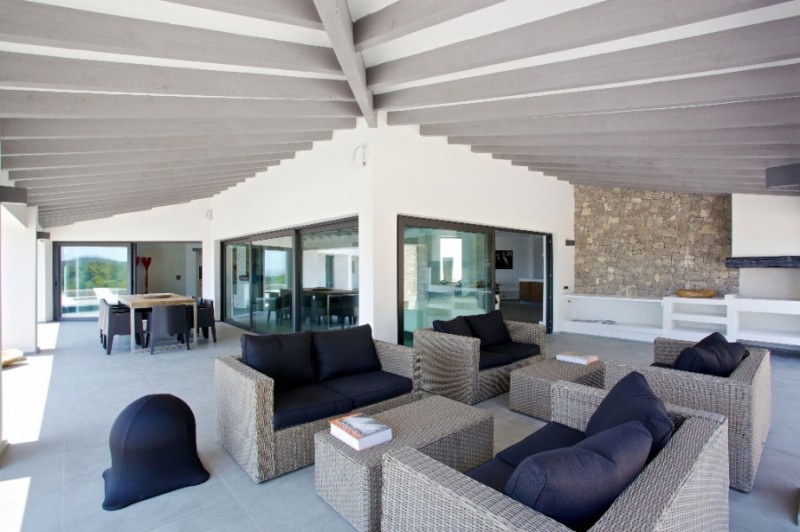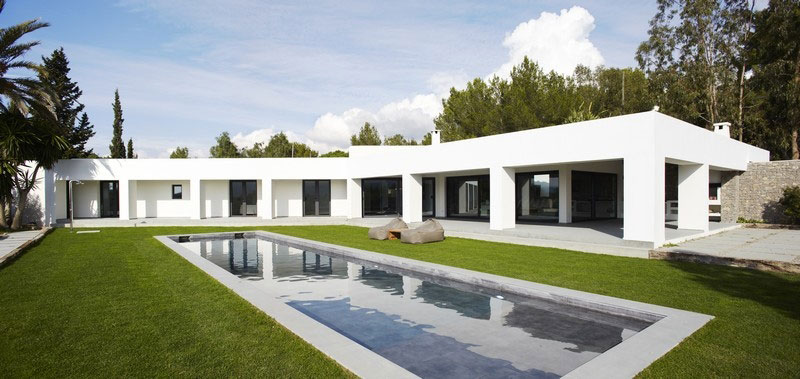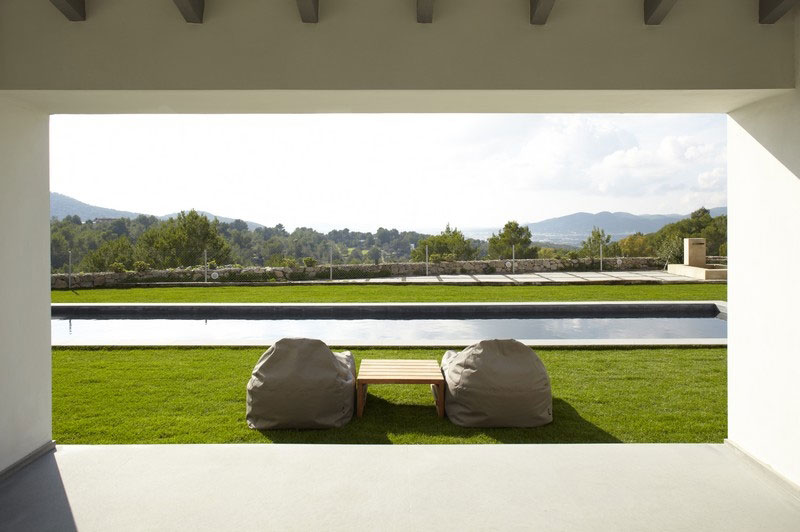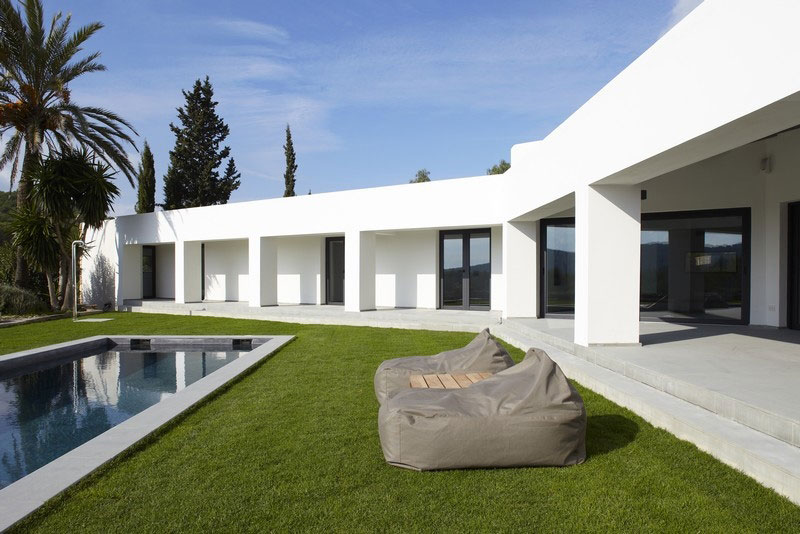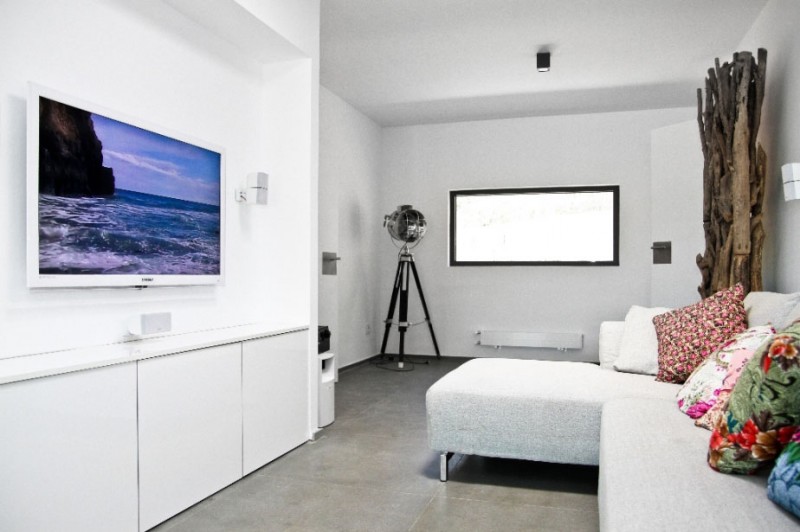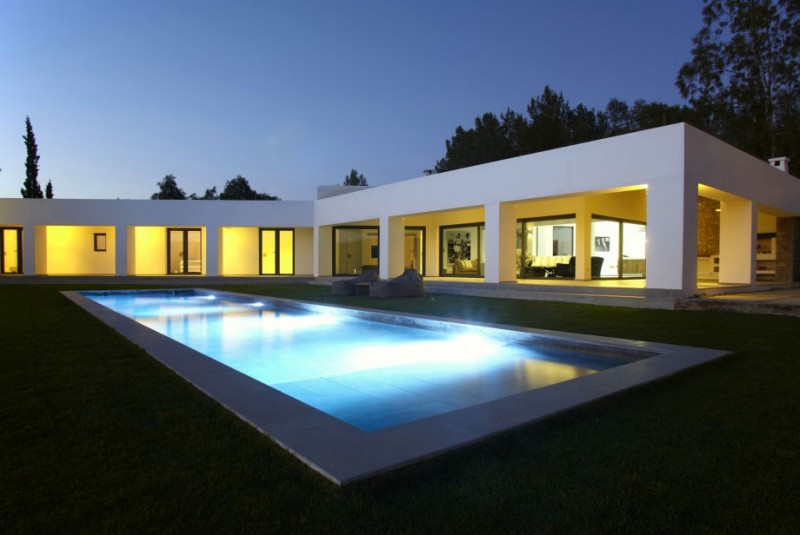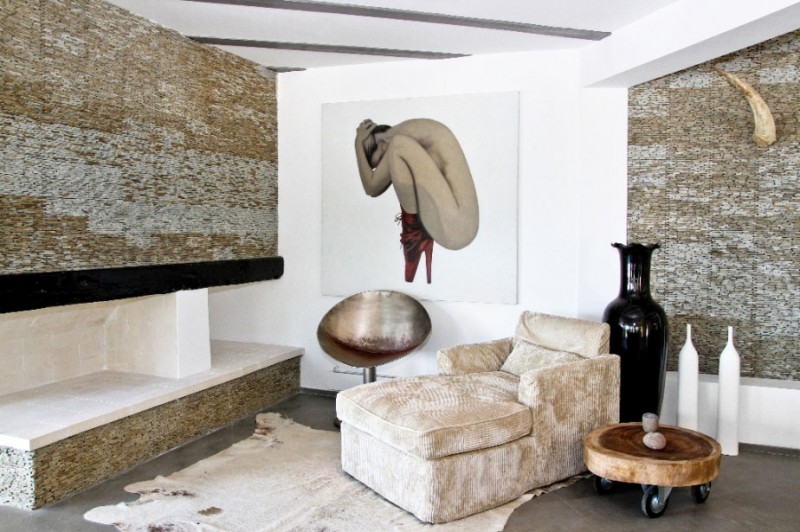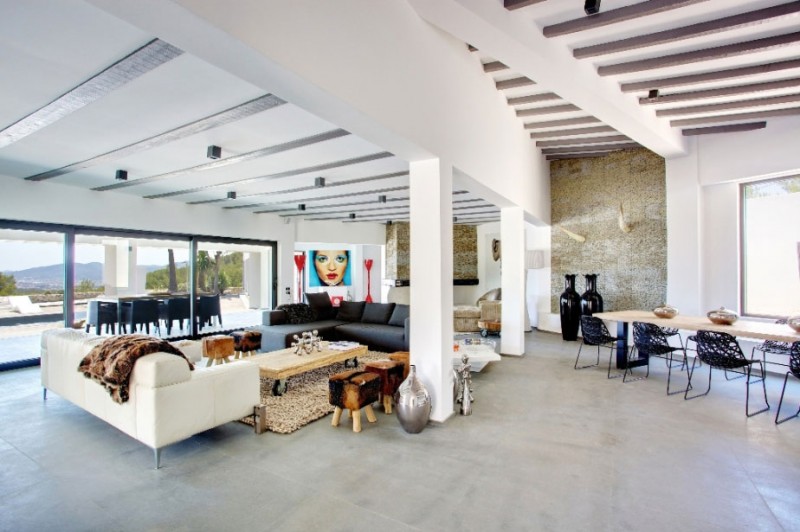 A wooden coffee table with wheels is placed between them on the cream furry rug. Some puffs covered with animal skin are placed there too as decorating furniture. The living room design representatives the modern Spanish villa design applied to this stunning villa.
View the complete gallery
Share your Thoughts!