Natural Minimalist Home In Contemporary And Beautiful Decorations
A contemporary minimalist home named the Traumata Road Residence is been built in Omaha, Auckland, New Zealand. The great designer who was so smart in building this house is the famous Simon Carnachan from Crosson Clarke Carnachan Architects. You will be amazed by this project. The design is so amazing, made by collaboration of contemporary and natural decorations, original from the designer. So, how does it look like?
From the outside, you will dream to live in this house. It is surrounded by a very spacious land, complete with a green hill behind the building. The building itself is so simple, done with flat roof. The minimalist home design of this house applied lots of glass materials around the building, which makes this house looks like has a transparent body. As its own yards, the designer put green grasses around it that is combined with black stones of the building. Beautiful!
Now we are in the living room which is very spacious. White is dominating here. White is presented by the comfortable sofa sets, wall, even the thin curtains. Those thin curtains are used to cover up the floor to ceiling windows and doors that are available in every corner of this house. A patterned carpet lies on the white flooring, near the sofa. On the carpet, a asymmetric wooden coffee table is also perfecting the furnishing.
In the middle area of this house is a simple and cute fish pond with built-in fountains. The borders of the pond are made from stones, and this makes the house looks even more beautiful. Next to the pond is a dining room with a table for 6 people.
There is no boundary between those areas, but some white thin pillars with lamps stand in line between them. You can see every corner of the room from one area, because this house is all transparent. For more clearer, you can get the minimalist home design ideas in pictures here.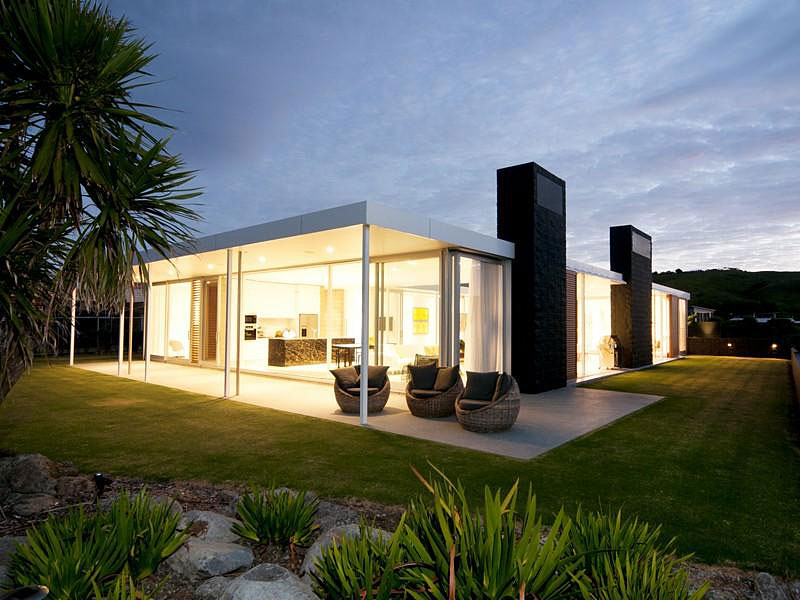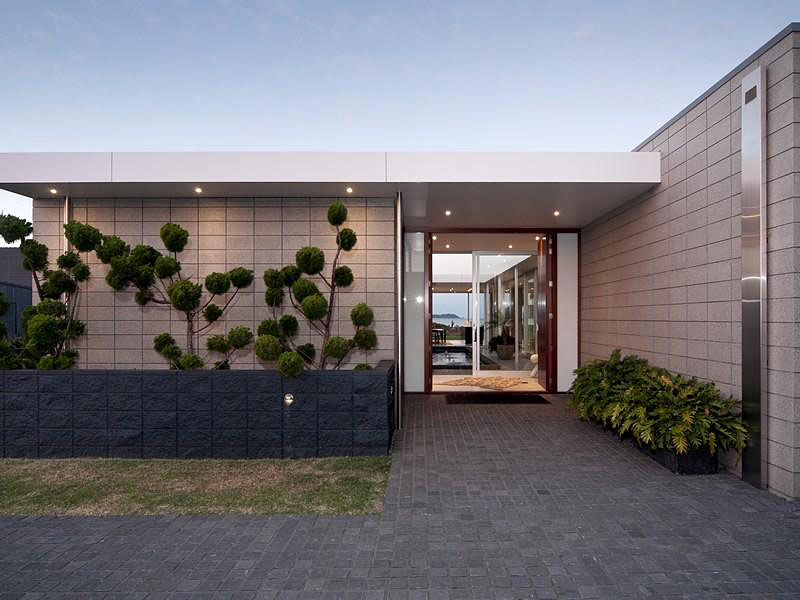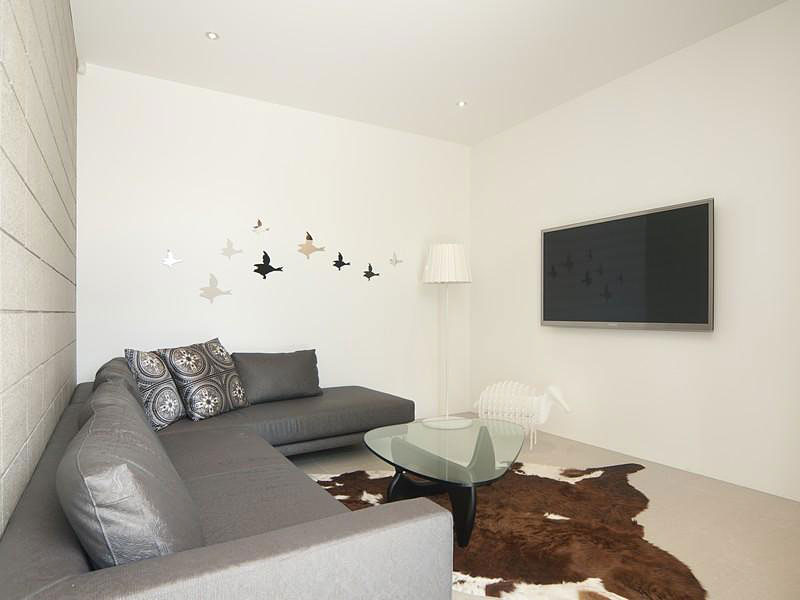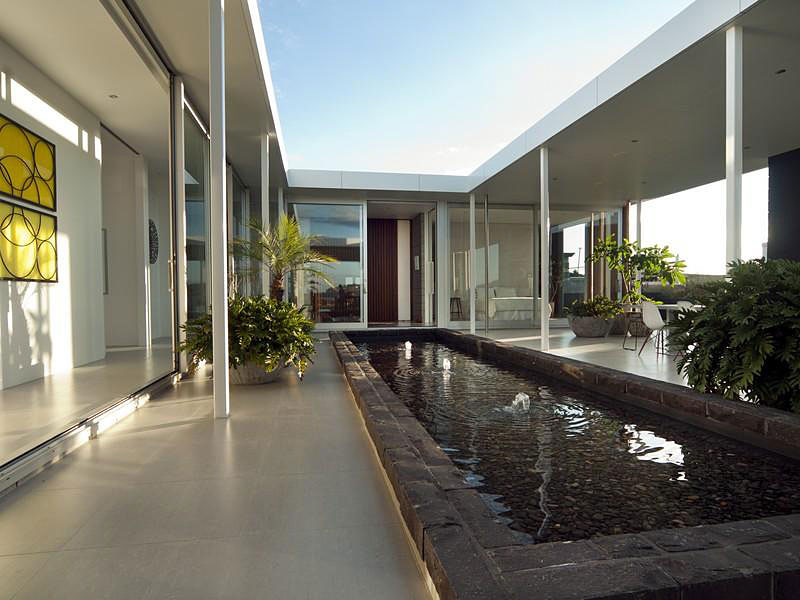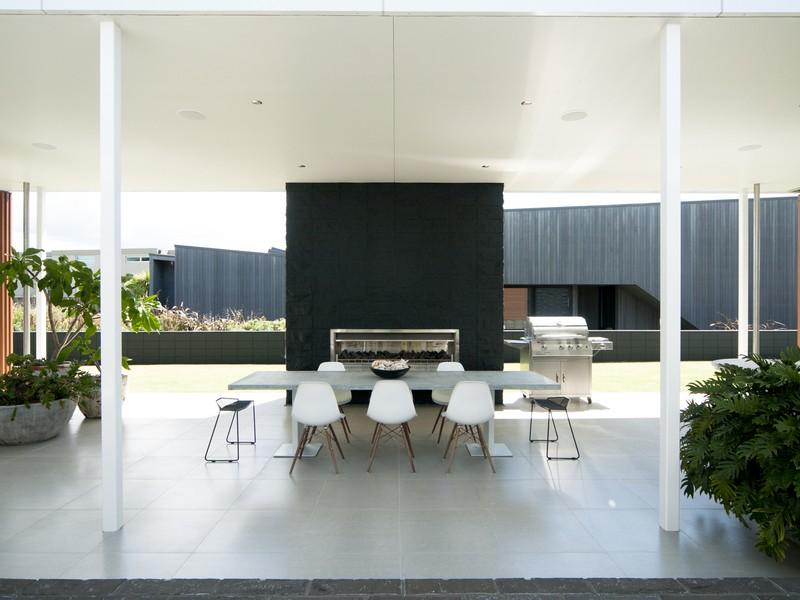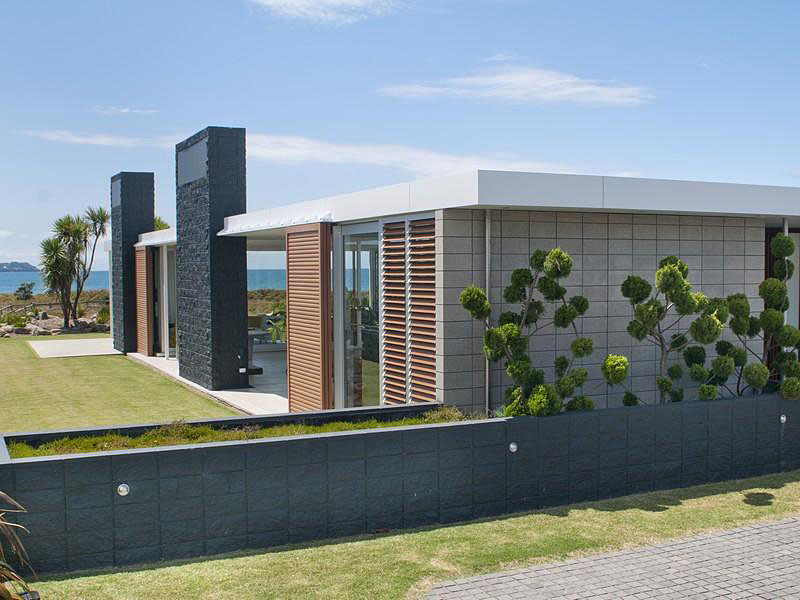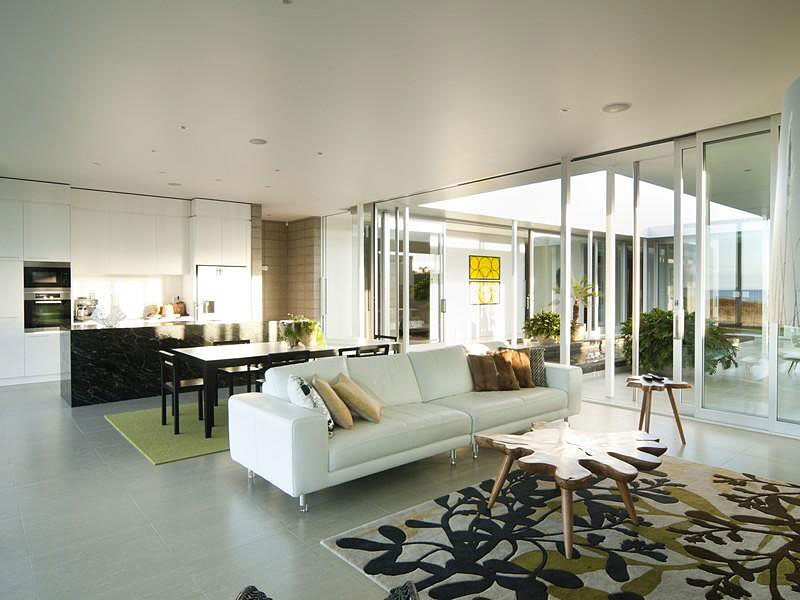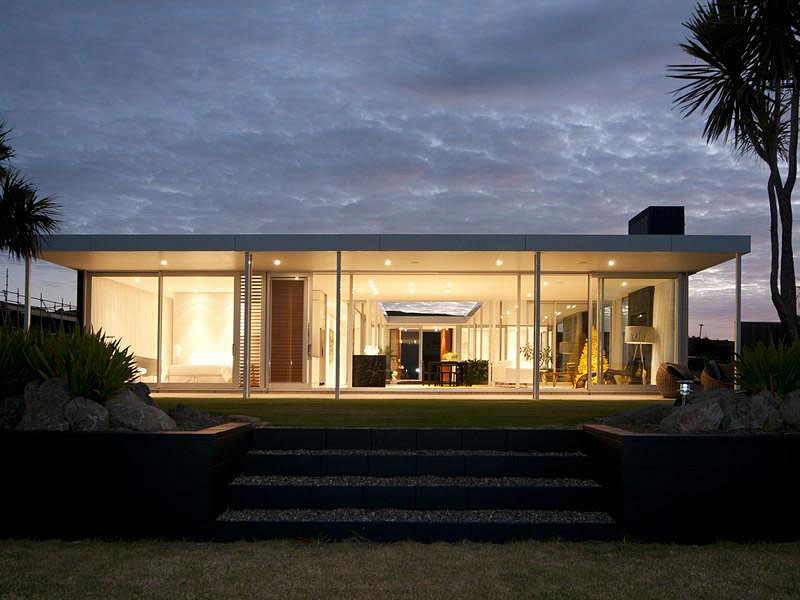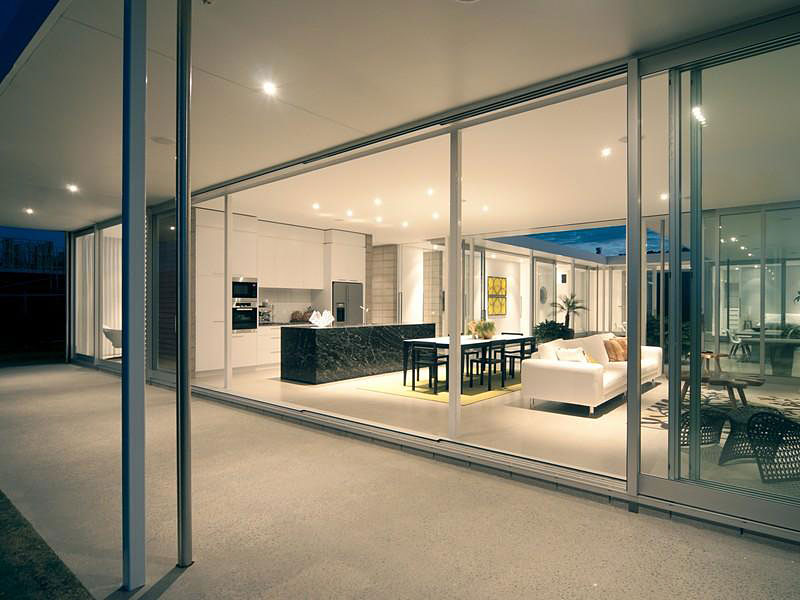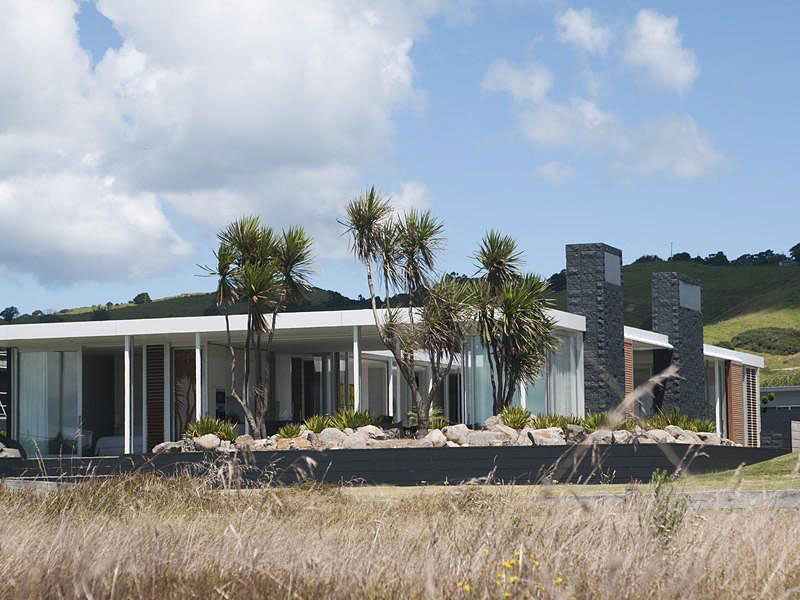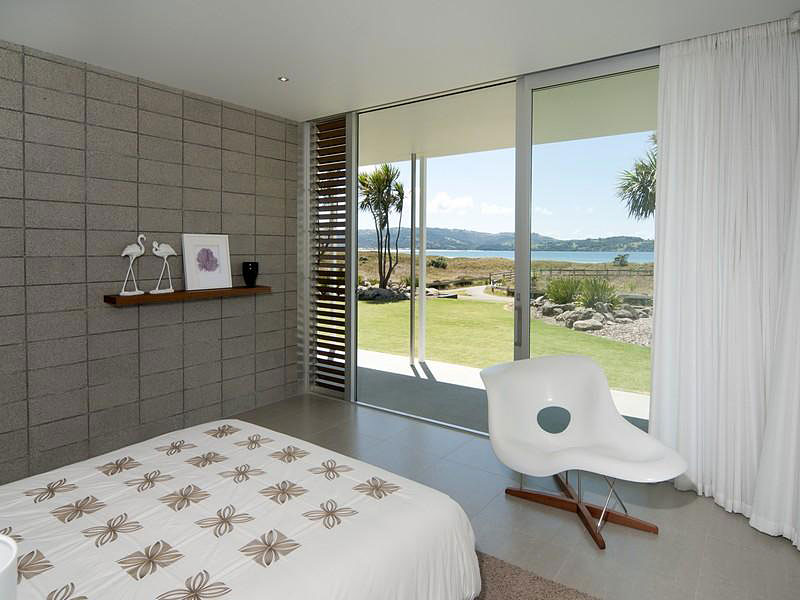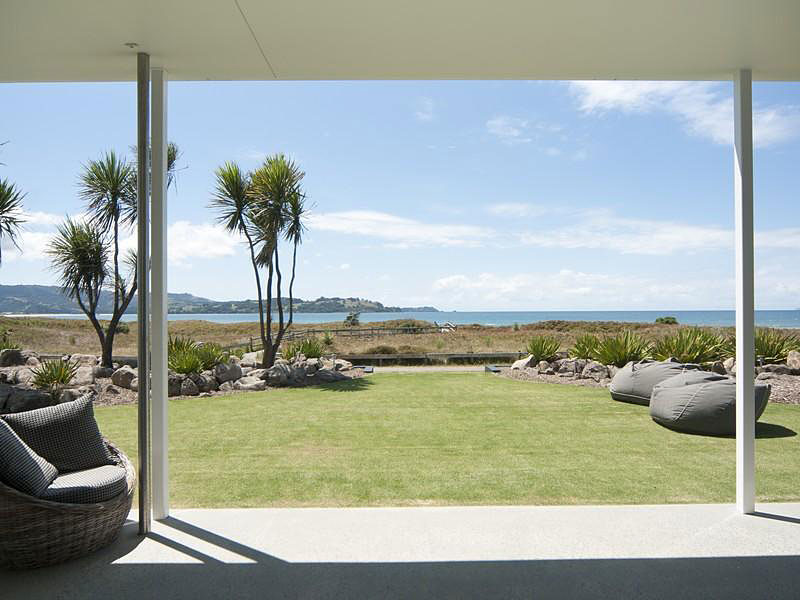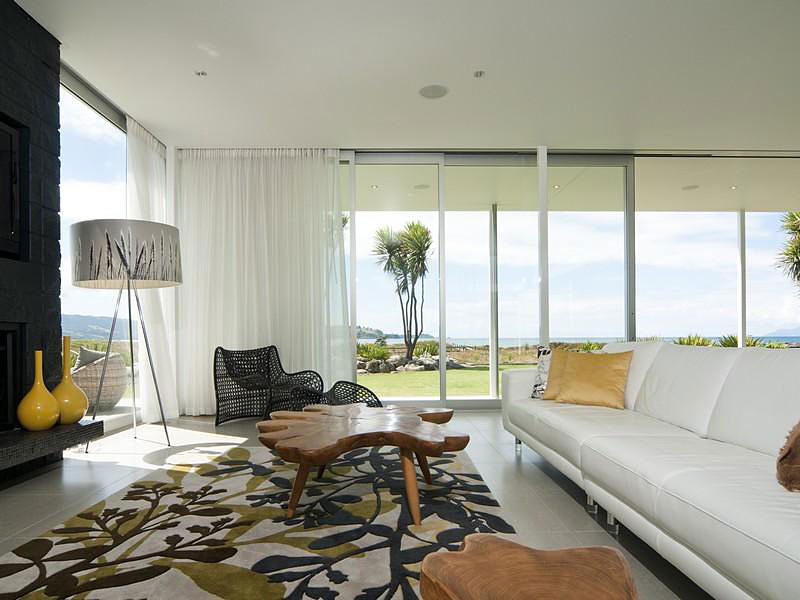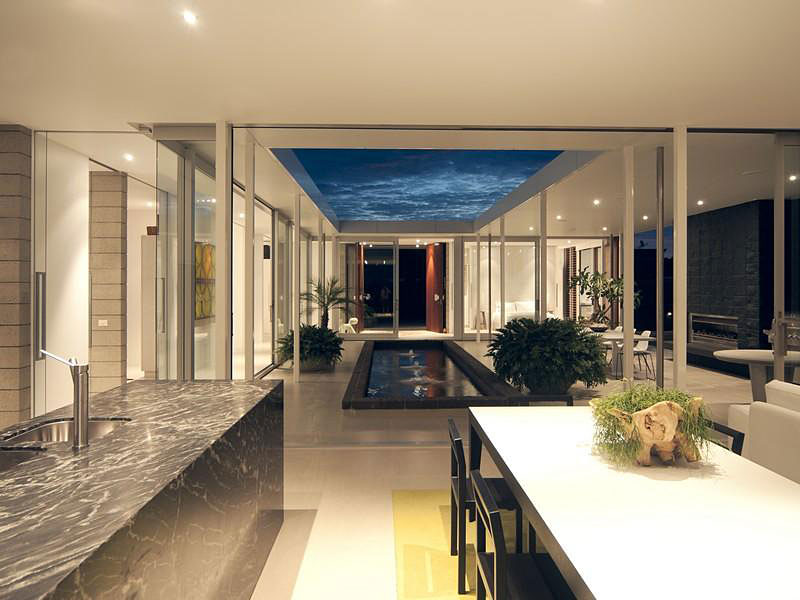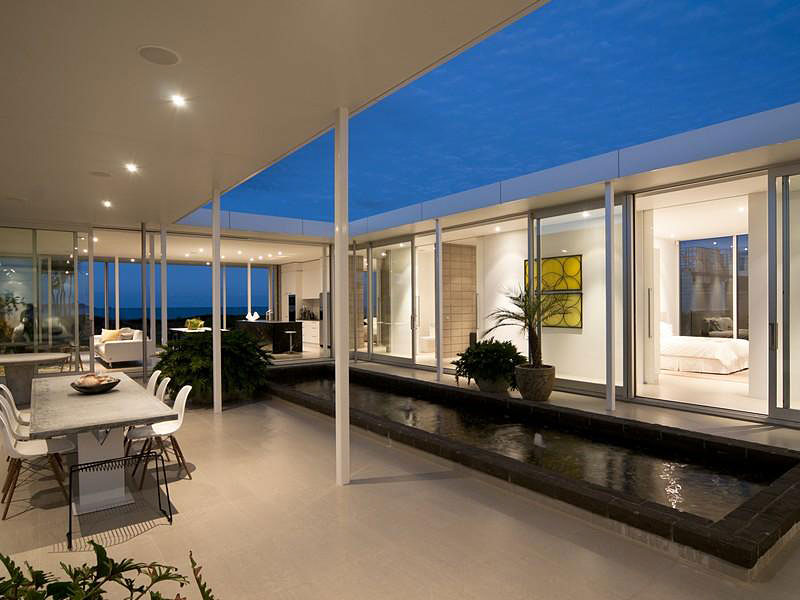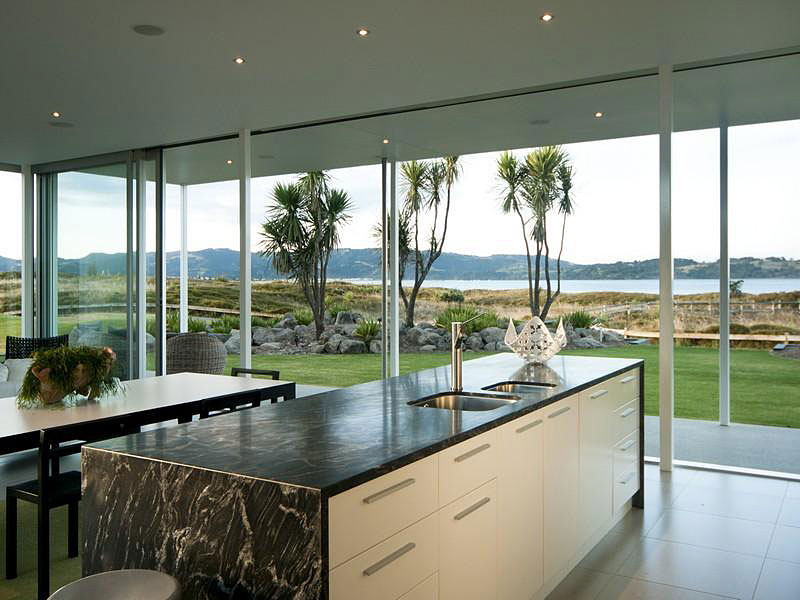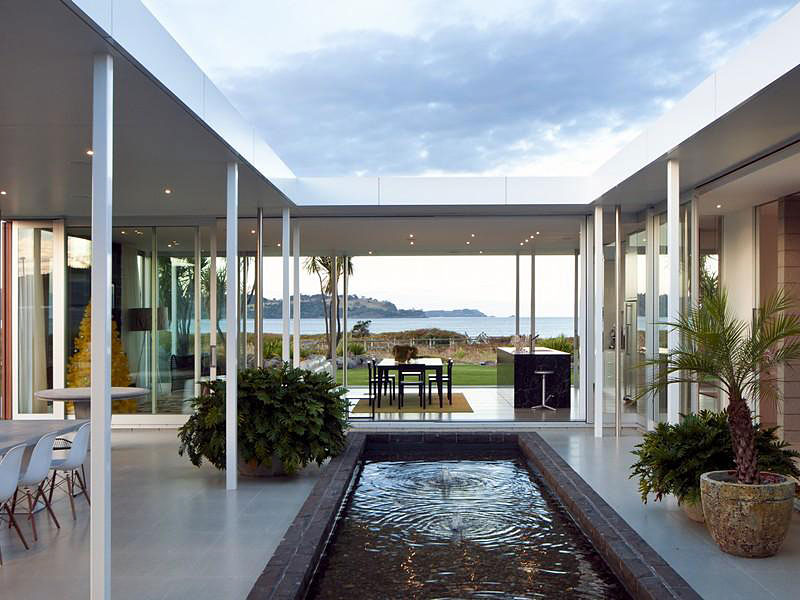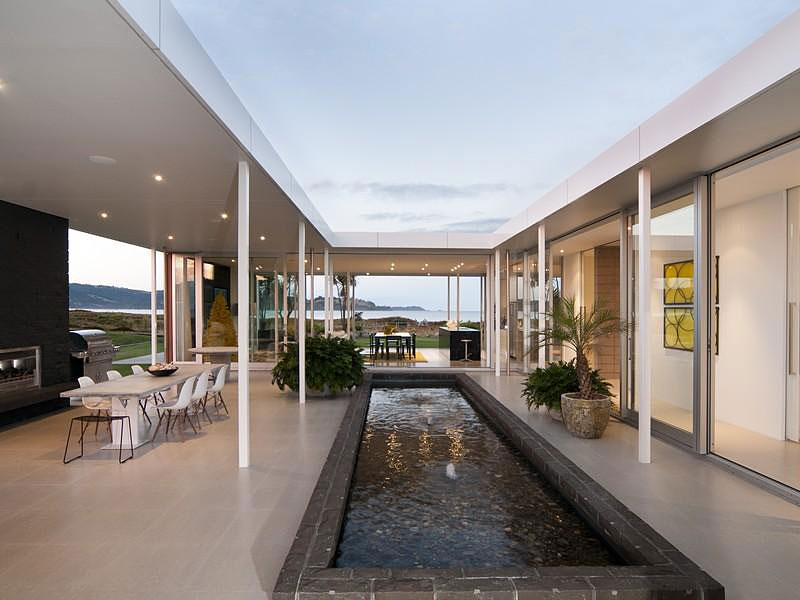 View the complete gallery
Share your Thoughts!