Cool Wooden Interior Design Details In A Unique Modern Home
A combination of several wooden interior design can be such a great design to bring the energy and spirit. Yes, this Romanza Residence as it called, have a very warm situation because of the variety wooden decoration.
It bring the room into a very calm situation that will relax your mind every time you stay inside the house. Designed by Pascal Architects, this house is very complex that also applying Silver Travertino marble plaques to make it look so much futuristic even with the walnut oiled wood.
Actually this is not a full wooden house interior design because the wall still made by a strong concrete. The wood is just completing the room to have a calm situation. As you can see there, almost of all furniture and ornaments made by the wood.
You can see the square coffee table with a stunning wood pattern. There also a large rounded wooden framed mirror stick on the wall. Even on the ceiling, you can see the rounded wooden decoration too. Yes, this will bring you a nature nuance of the room.
To make this interior concept modern, there are such a futuristic furniture placed in a special adjustment. Take a look at the blurred glass lamp on the floor. It's very beautiful decoration that will make the room look very modern. A fascinating mirror with a plant over the frame also a brilliant decor idea to apply on this room. There also a glass oval dinning table combined with traditional wooden chair that make it a perfect elaboration of the contemporary definition.
Well, I bet this interior design will inspire you to use those wooden material. It will give you benefit of the strong material and natural look of your space. This wooden home interior design can be found at Mexico City.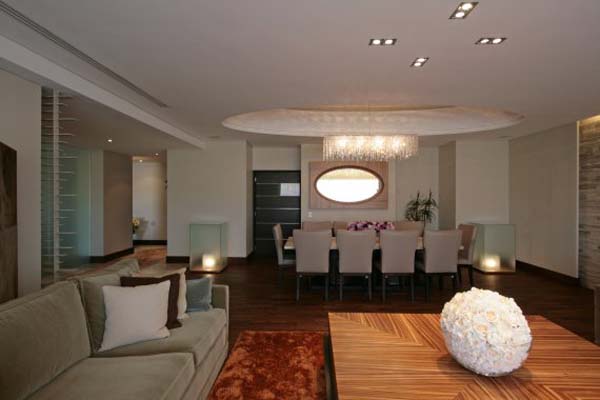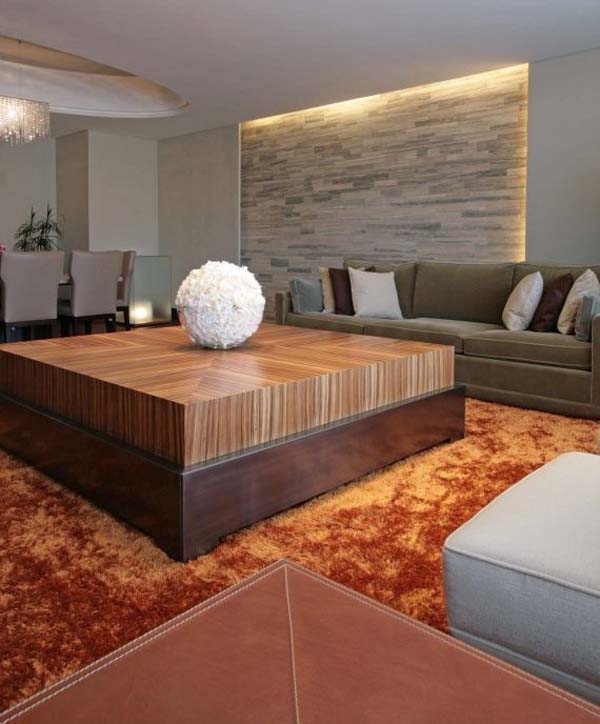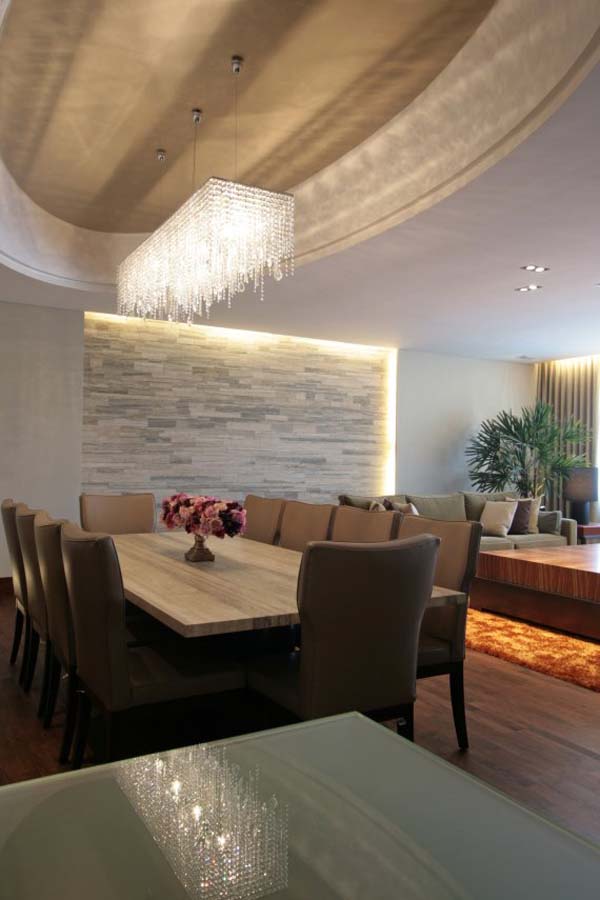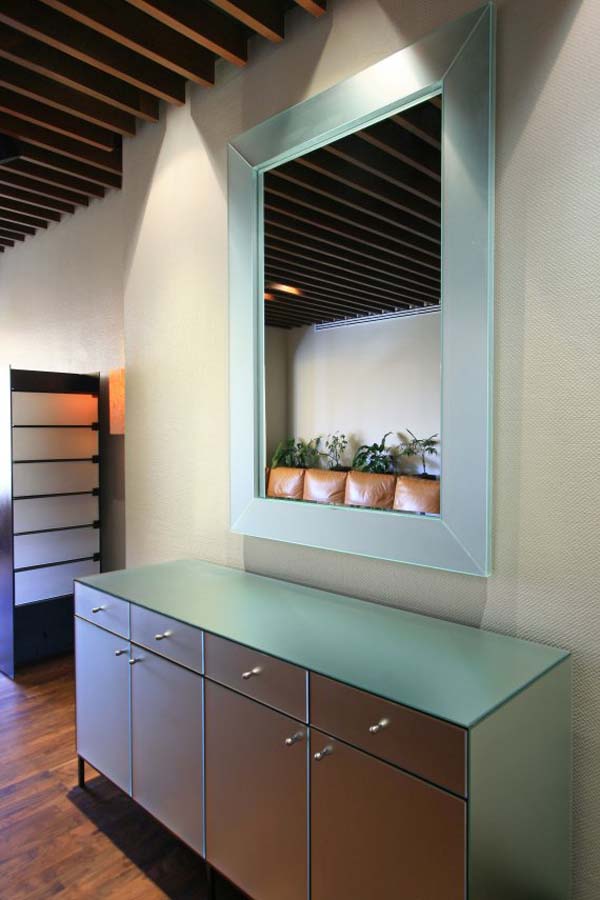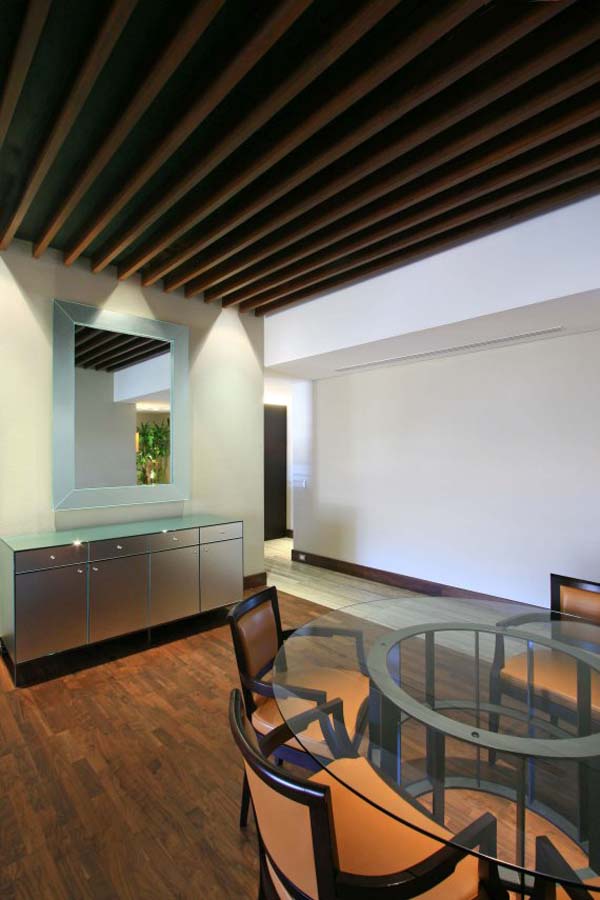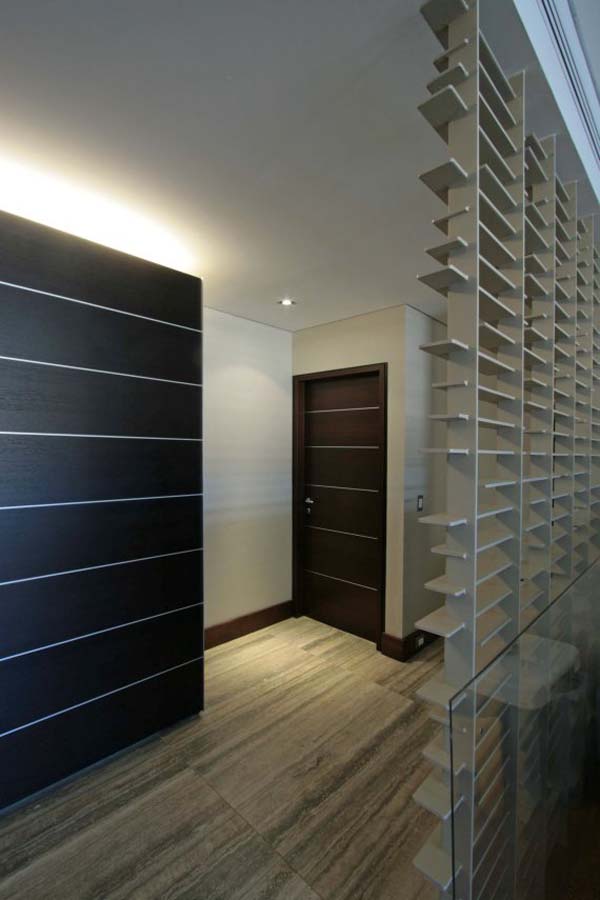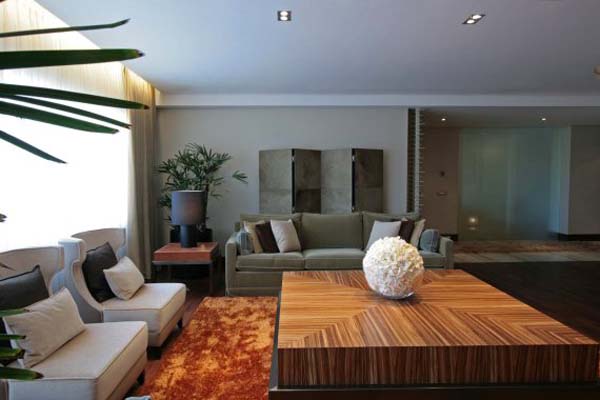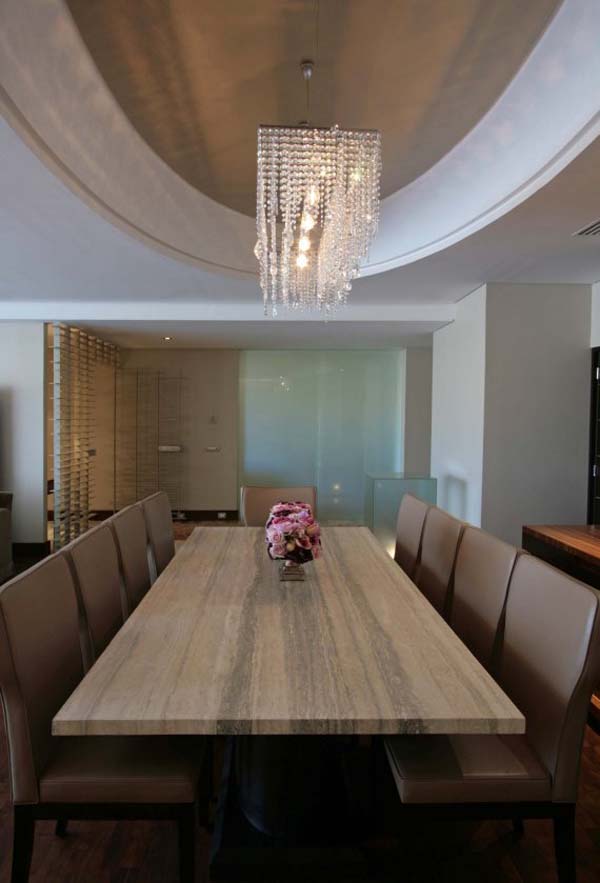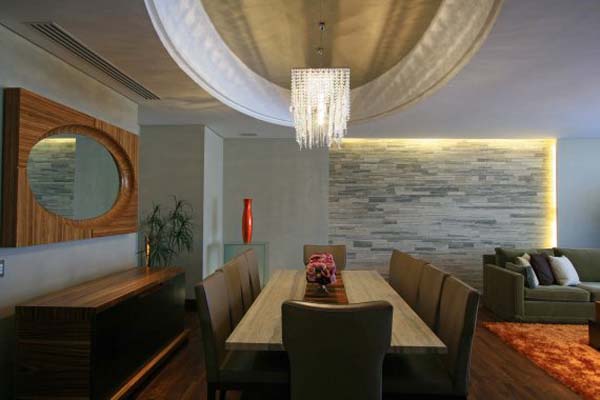 Image By : Pascal Architects
View the complete gallery
Share your Thoughts!