Stunning Cantilevered Home With Earthy Tones Of Minimalist Interior Designs
Awesome light wood materials become main feature for this minimalist cantilevered home of Two Hulls House designed by MacKay-Lyons Sweetapple Architects. The idea is to build two large buildings made from light wood panels, of which in between there is bridge area connecting both parts.
This stunning contemporary home is located on southwest coast of Region of Queens Nova Scotia, Canada, inside small village of Port Mouton. The natural environment surrounds this house with wide grass field in one side, whereas coastal area is on the other side.
The two building parts fully are covered with wooden panels yet walls that facing ocean water have surface of glass windows from floor to ceiling. There is deck area made from black wooden panels for minimalist home design. Dining space consists of long table with long bench and some stools covered with gray wood. Install star lamps in arranged order, and then place bowl of fruits on table to add colorful effect.
High ceiling is applied to most all parts of house. In minimalist living room, homeowner has brown leather sofas inside metal legs and square table in between. Gray stone is used for flooring surface too. After that, white fireplace is built on a wall, which has two parts for fire pit and storage of log supplies. Strong pillars are built to support this house better. Yet they are made attaching to wall and in diagonal direction.
Kitchen decoration ideas has white drawers made from wooden materials, same like ceiling part of wooden panels. Black marble stone is used in countertop part. Island area is created from extension of countertop and is completed with rounded bar stools and bowl of fruits. For library room, simply use minimalist interior design of wooden bookshelf attached to wall in floating style, and then add comfy and ergonomic armchair with high backseat.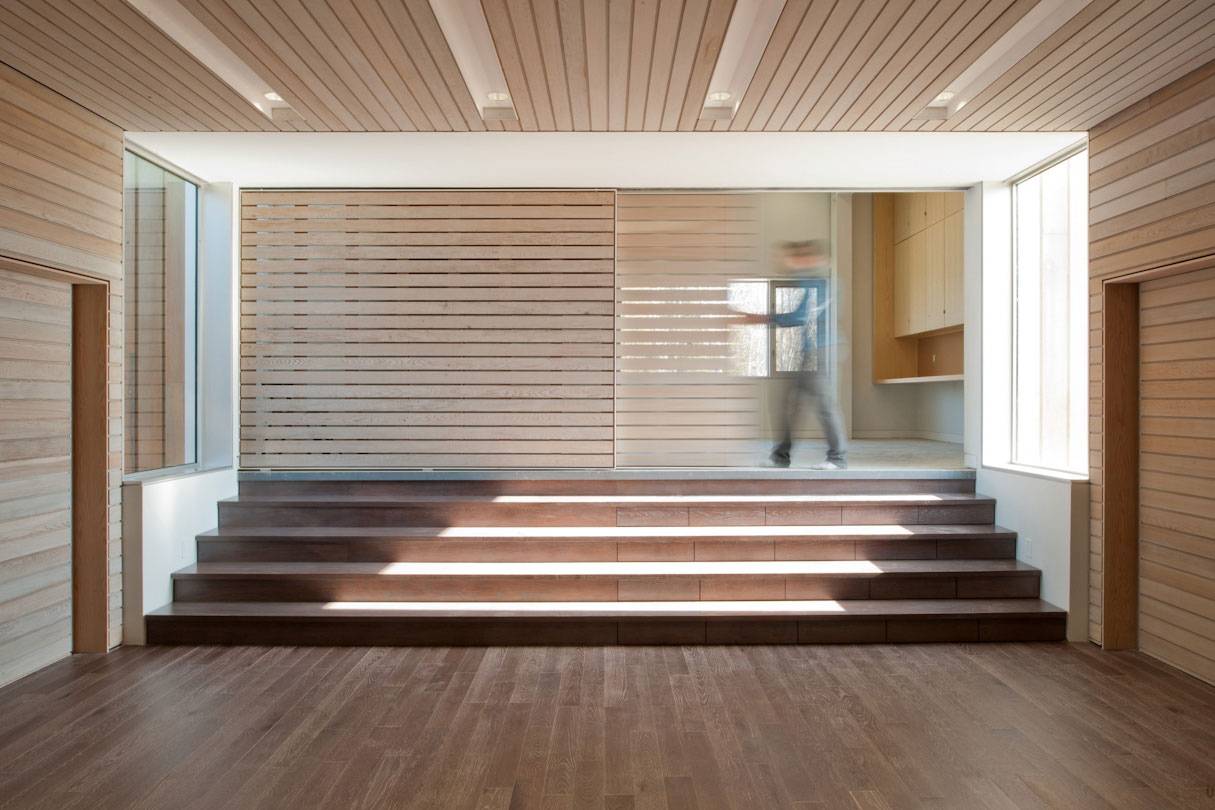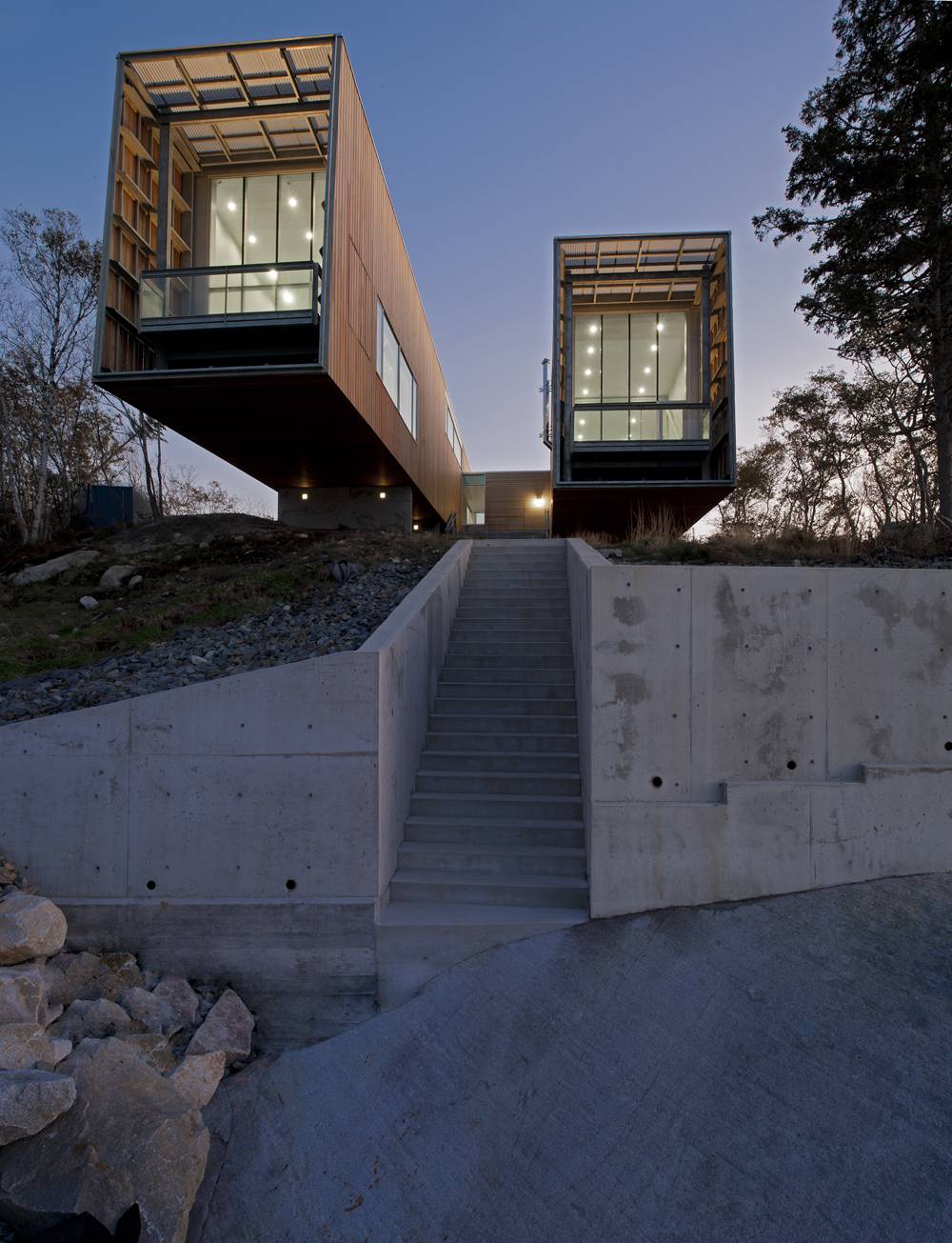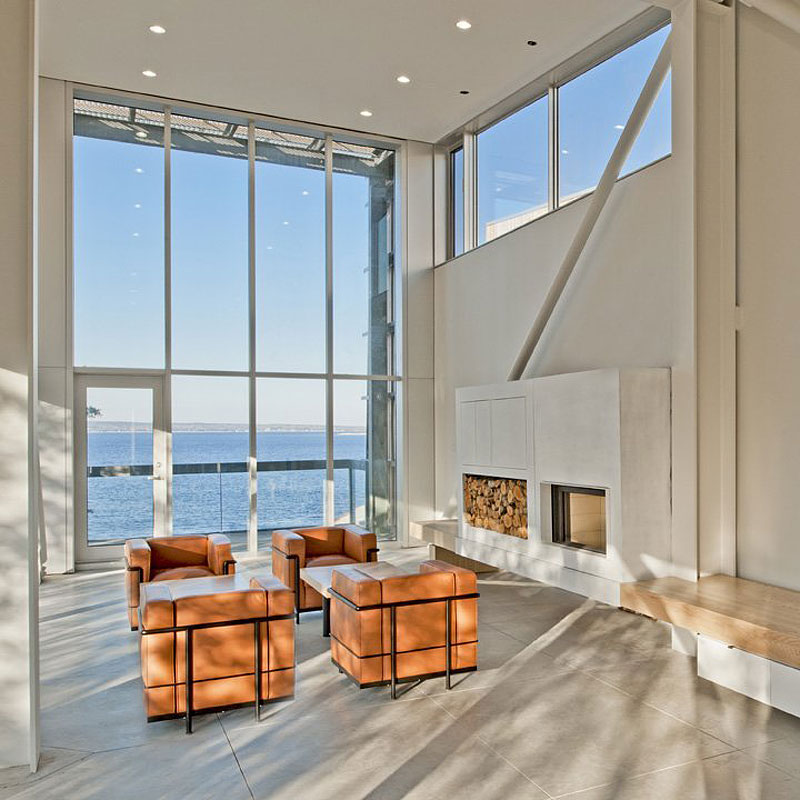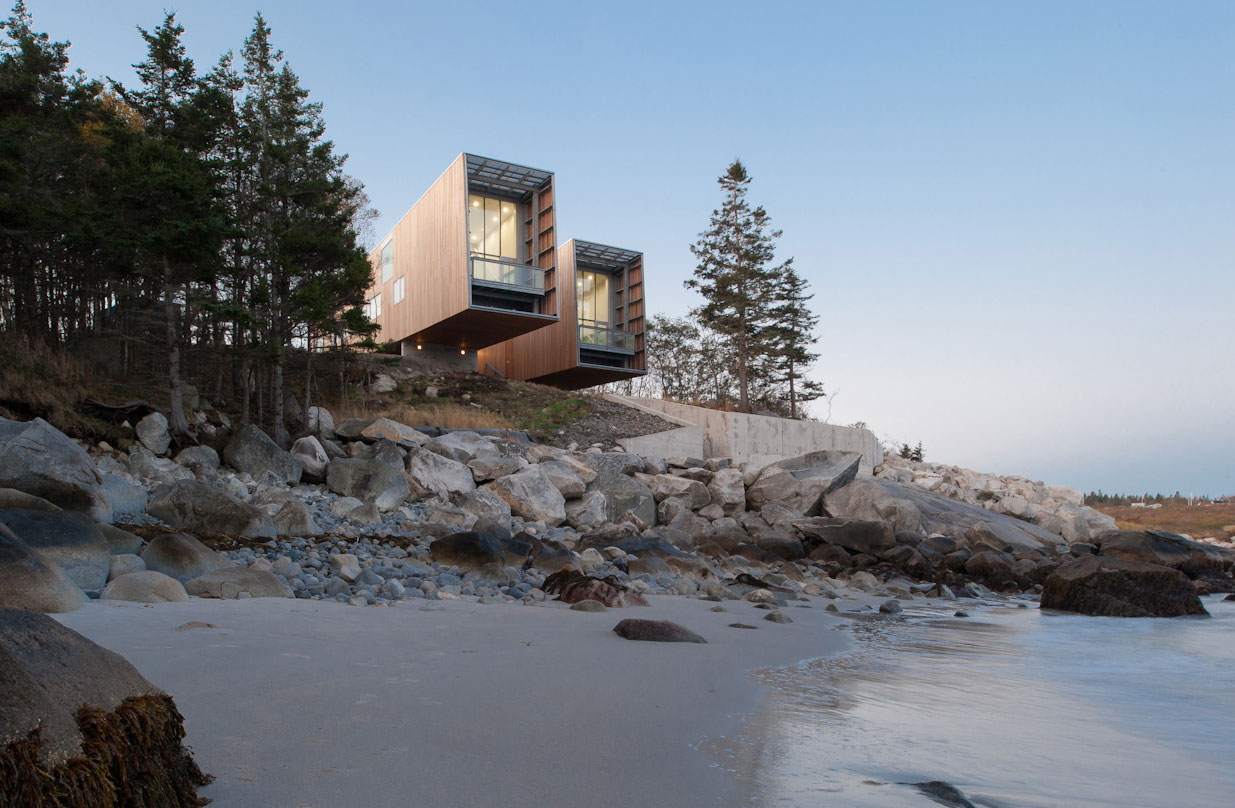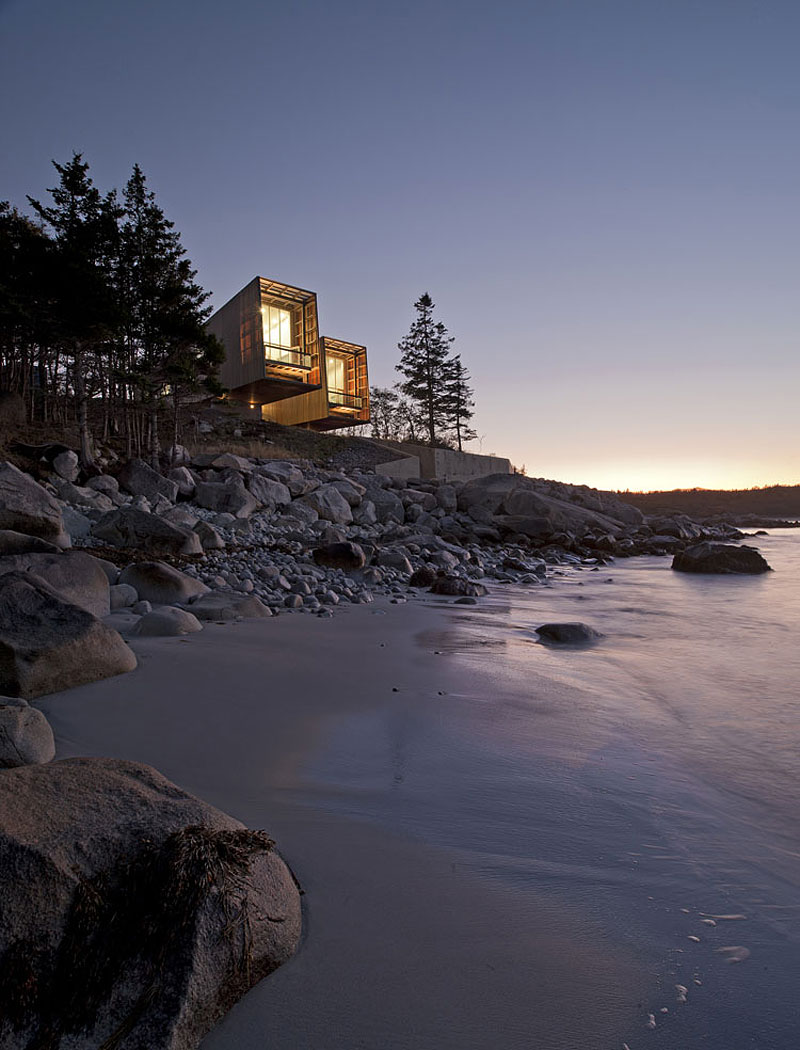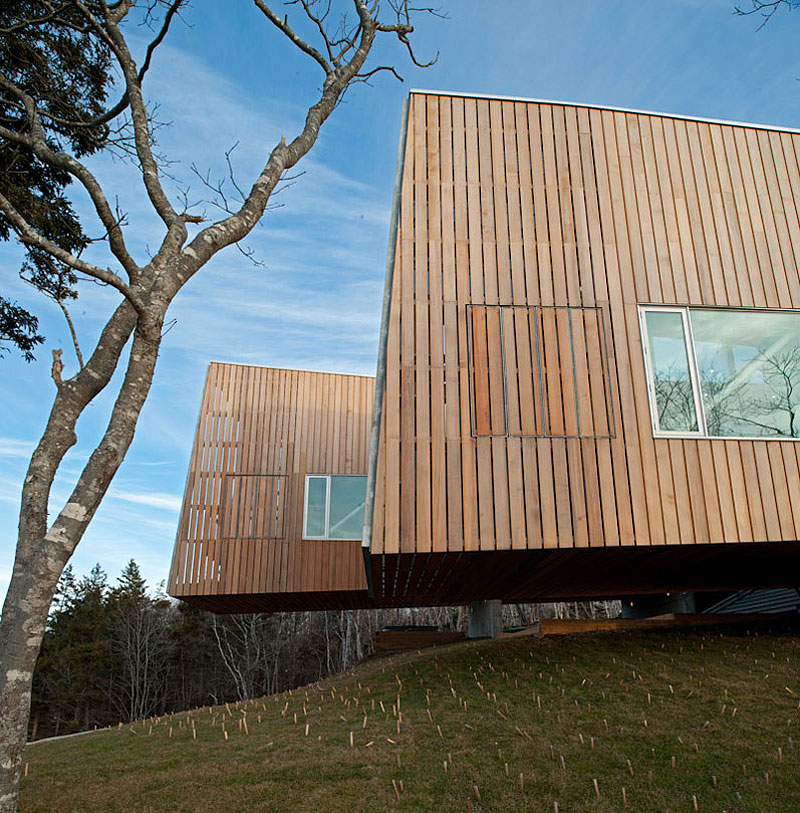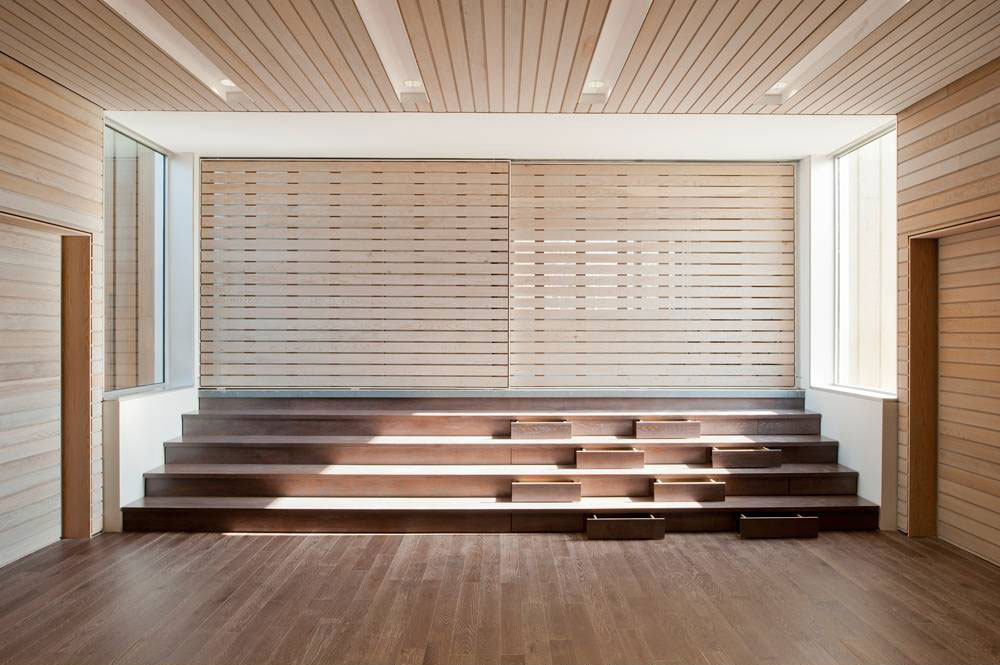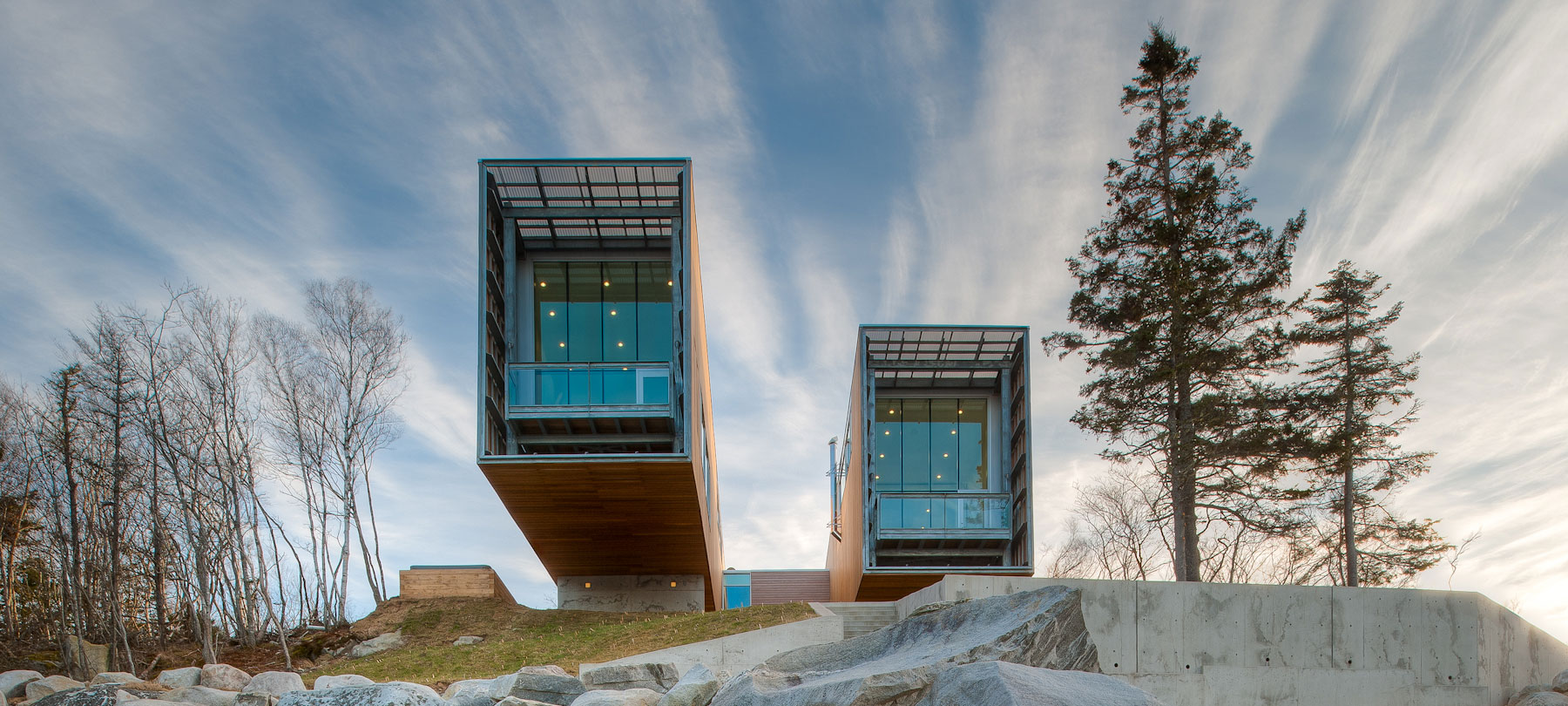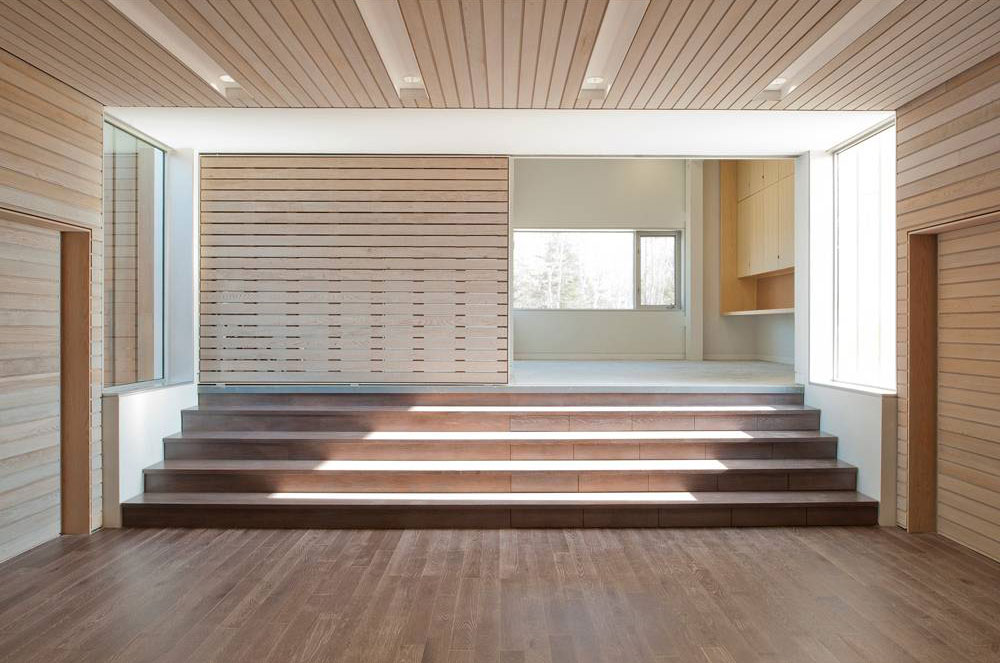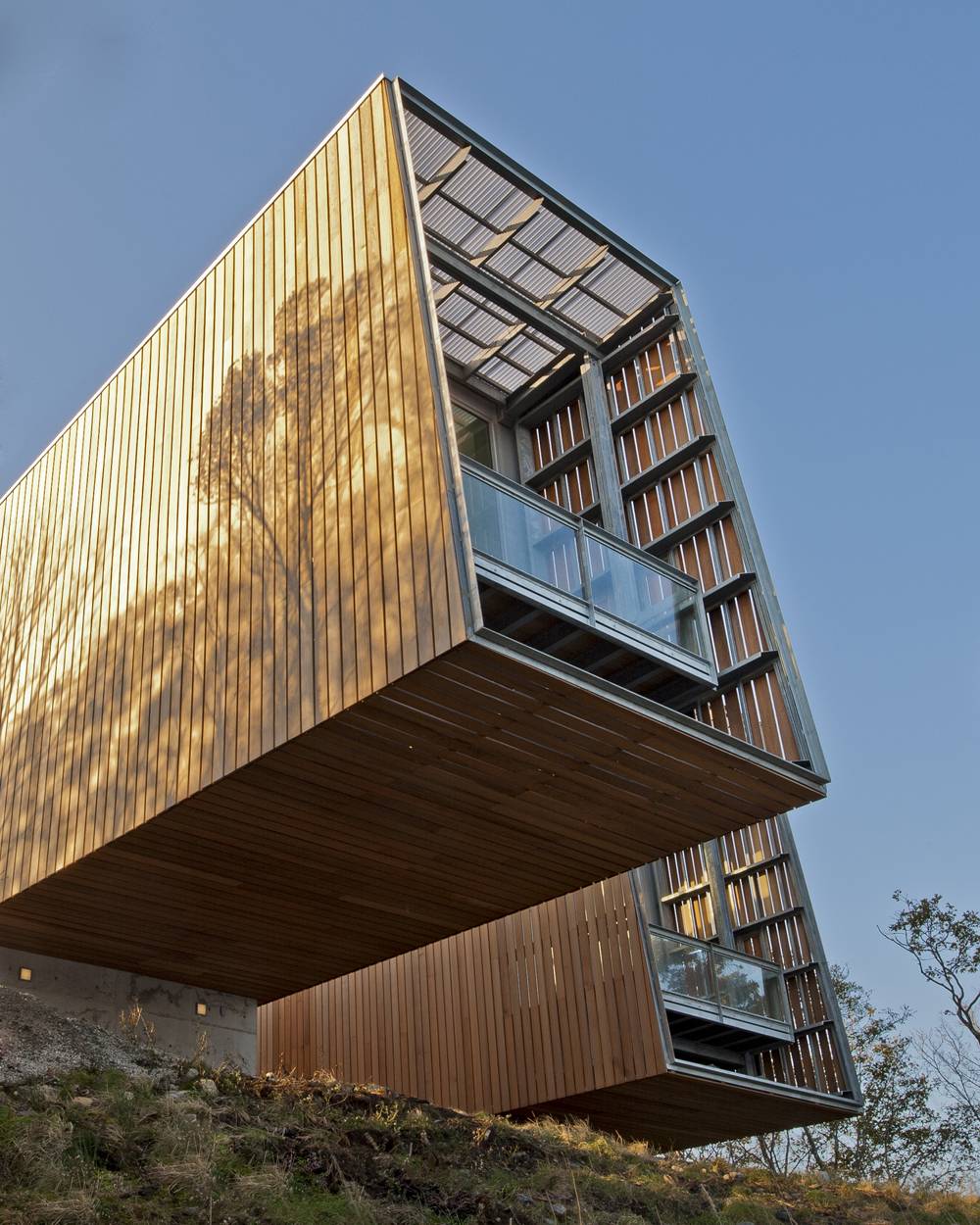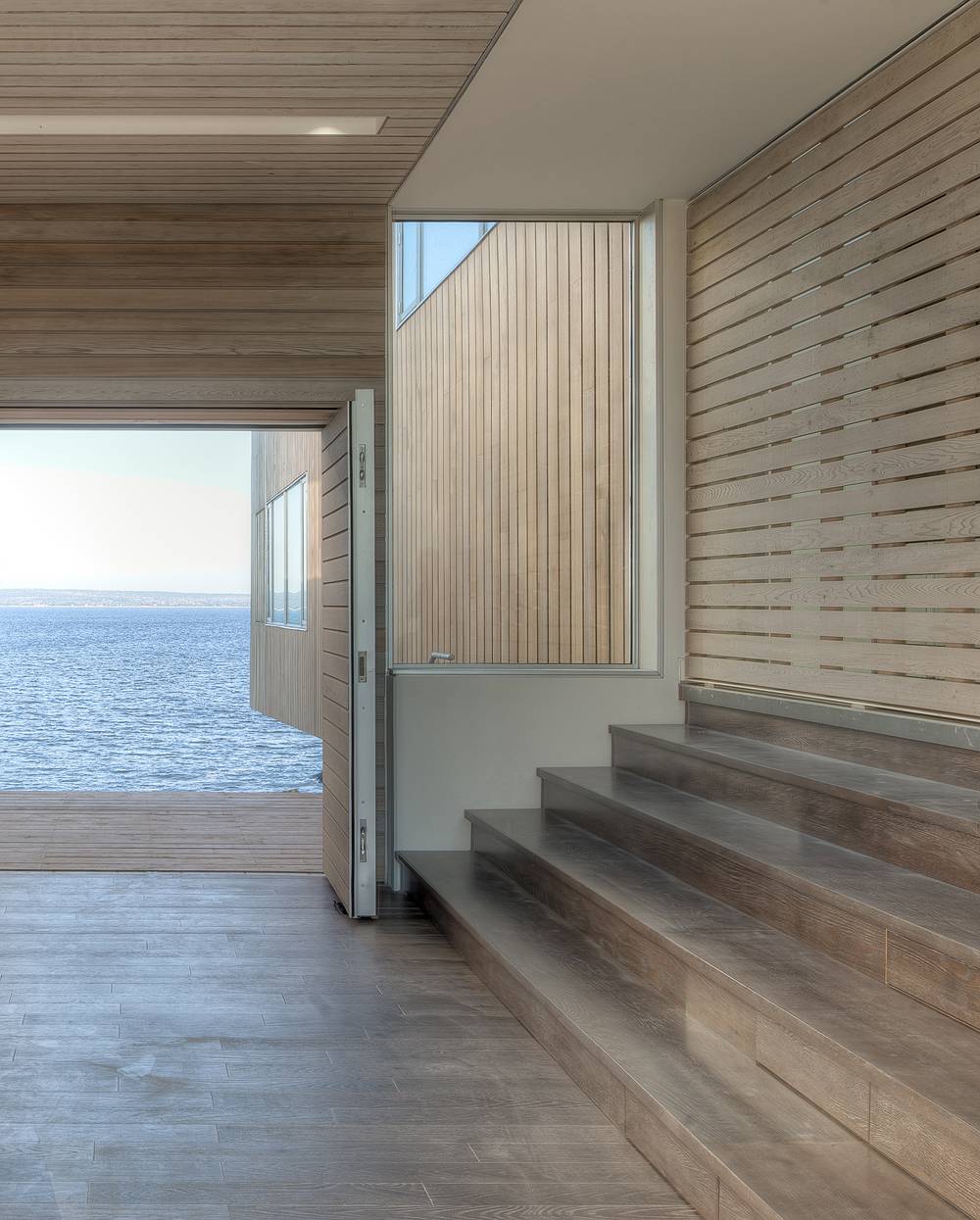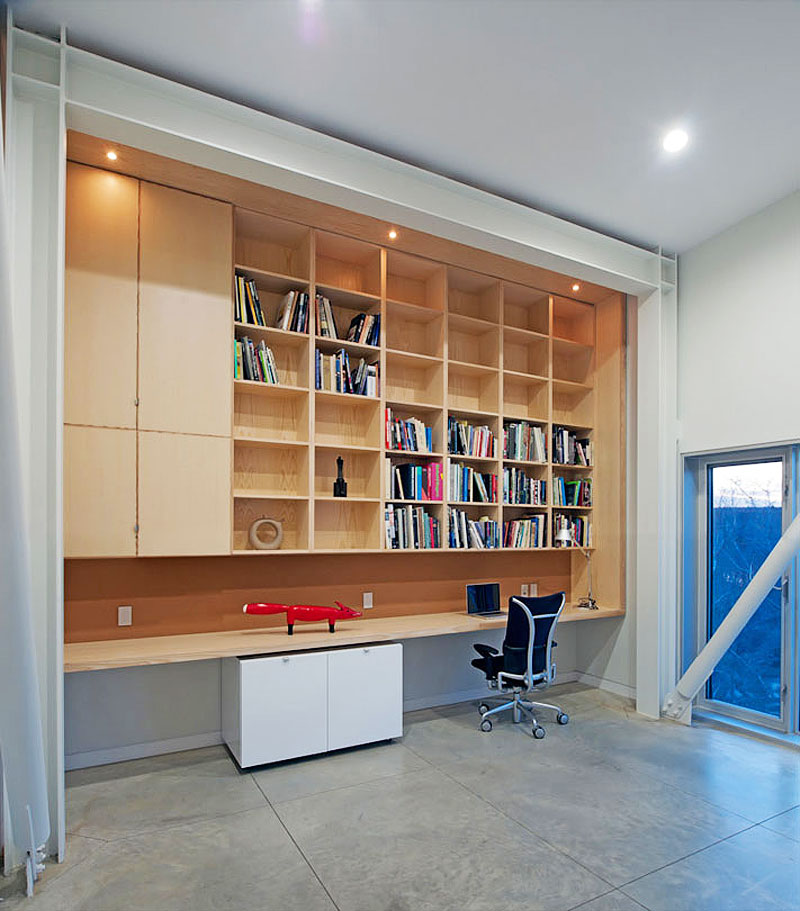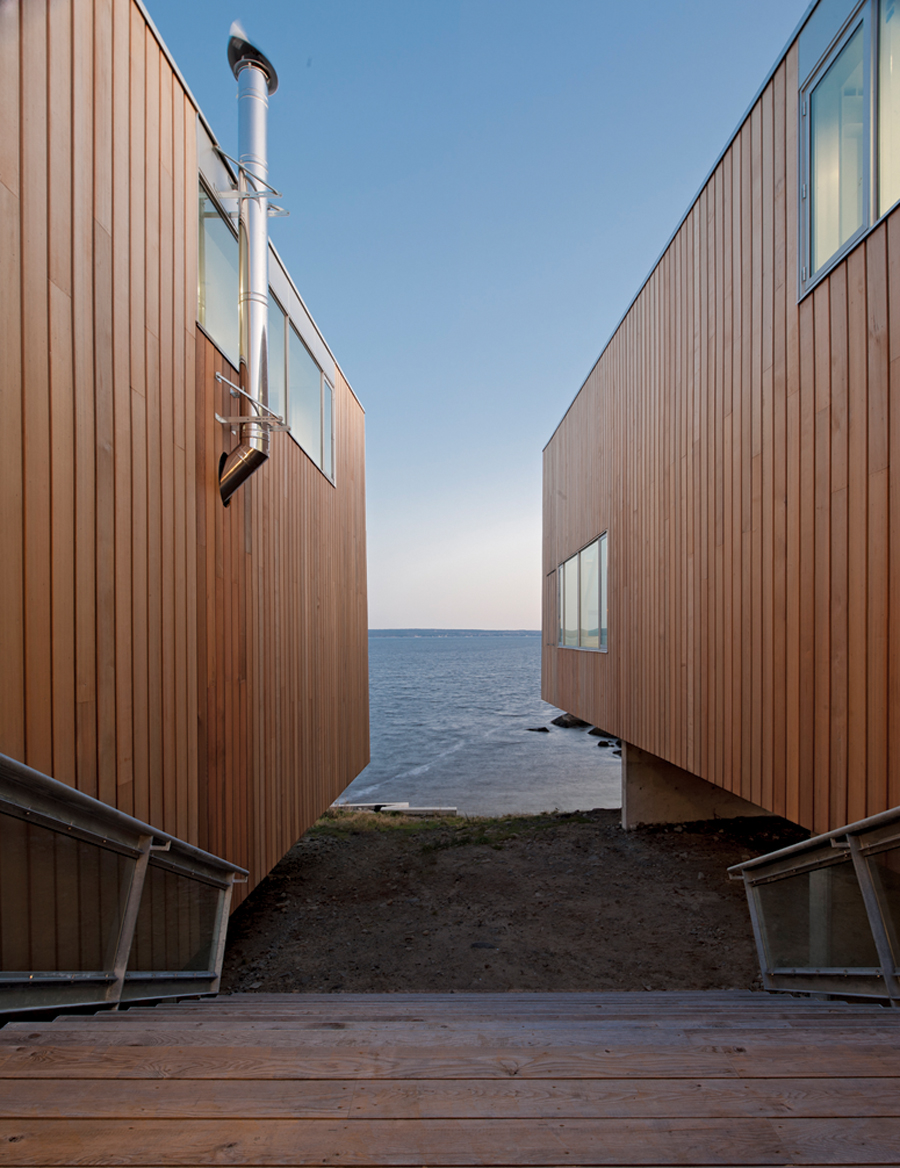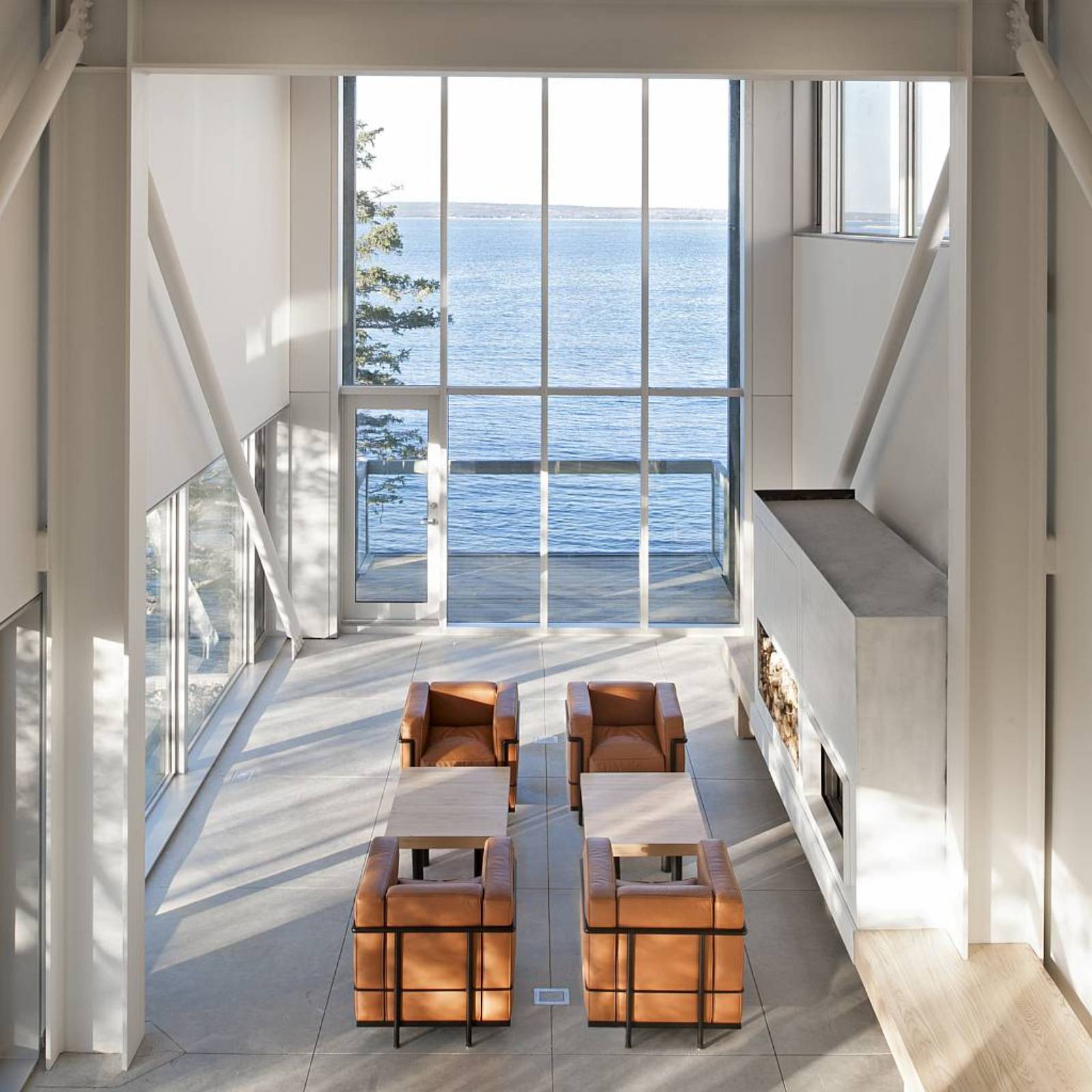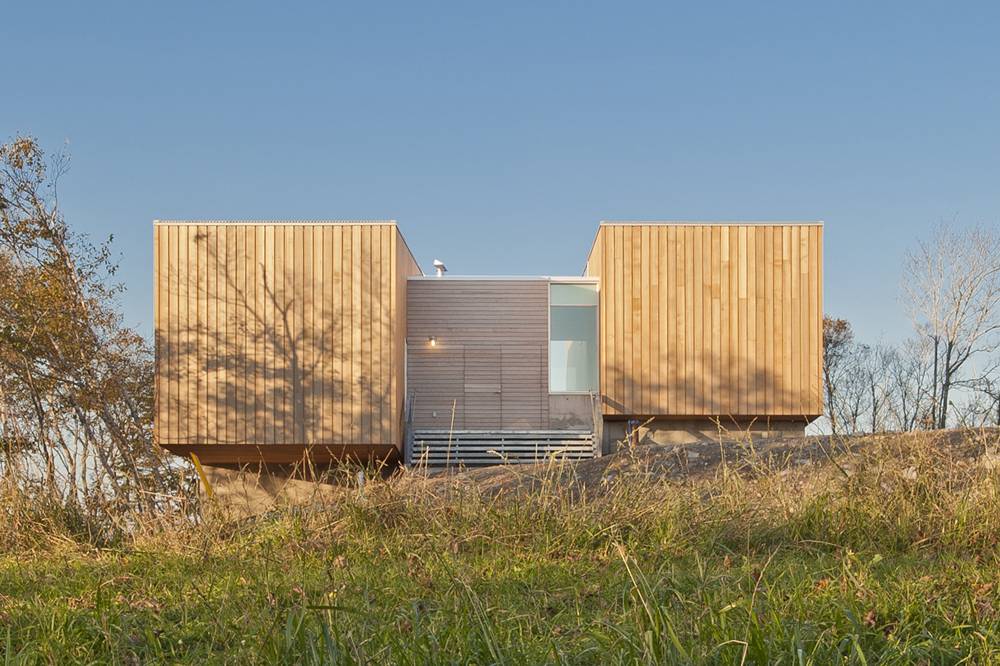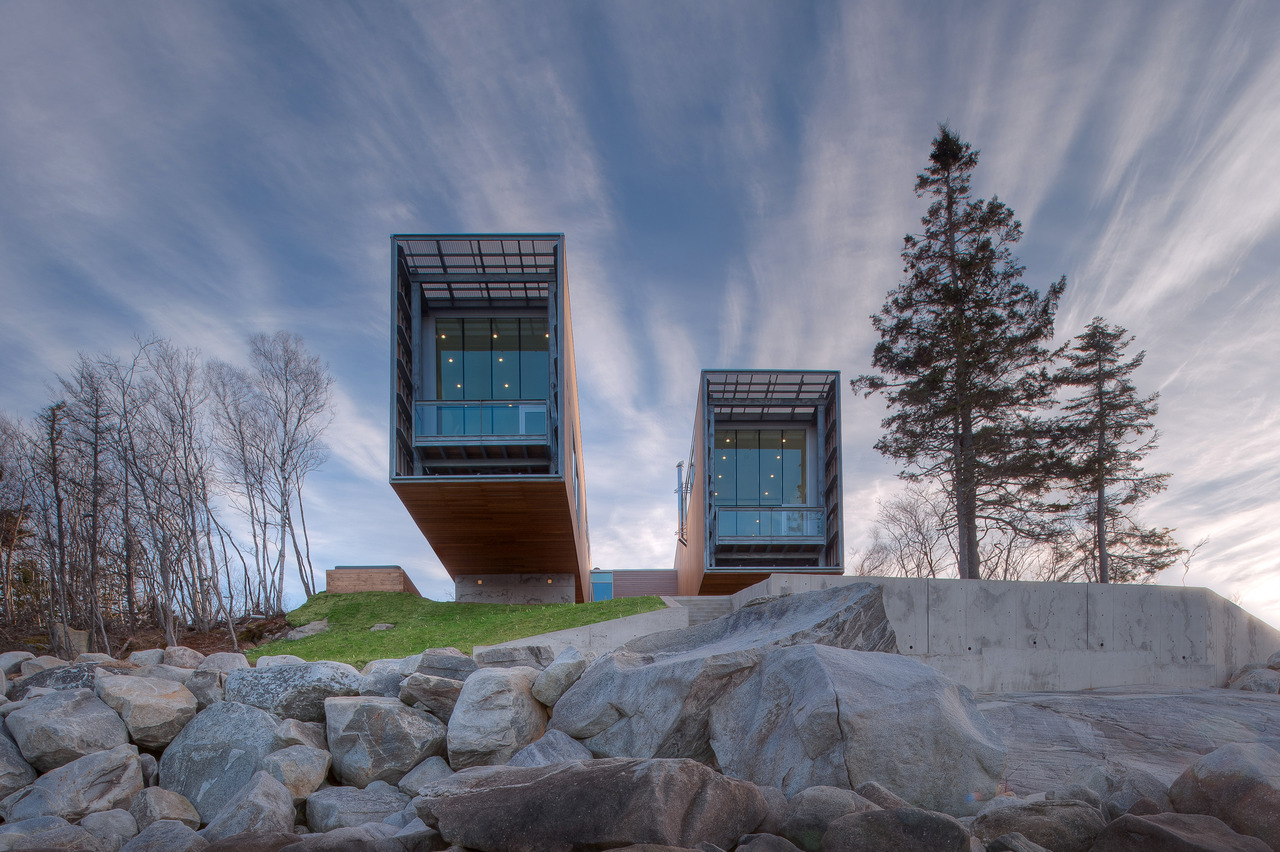 Image By : MacKay-Lyons Sweetapple Architects
View the complete gallery
Share your Thoughts!