Spacious Modern Concrete House With Steel Frame And Glass Elements
Using the steel frame for home is considered as a strong construction. The steel can sustain the building properly if it is built in the right procedure. The Group Volta, an architectural firm designed a house with high ceiling style using the steel as its window frame. They created a concrete house that is named as the Casa Villa de Loreto. This spacious modern house is addressed in San Luis Potosi, Mexico.
The material used in this home construction is various and this is what makes the house becomes so interesting. At the front of this house with steel frame windows, there is parking area that is designed using the roof tile. This is a unique place where residents can park their vehicles there. The spot is also built on a curved wall in black painting. A palm tree becomes the front door decoration and attractive enough to be a house plant accessory.
As we get into the house's gate, there is wide green grass in the wide yard. The house looks so natural and fresh. The lawn blends seamlessly with the modern building. Glass construction, steel, concrete, and the brick are built in a great composition. Before we enter the room, we will find a set of table and chairs that is made from steel and plastic material on the parquet terrace. The parquet flooring is also used inside the house room.
We are still able to see the outside view from the inner room because the wall is made from glass. This living room is designed in high ceiling wall and completes by the hanging lamps decoration. Abstract paintings and sculptures are the decorative stuff here. White and red sofa are combined and make a perfect mix. Hanging lamps are used in the dining table too. Both dining table and bedroom are designed in parquet flooring of brown wood. This house with steel framed glass windows has outdoor swimming pool too for the leisure spot.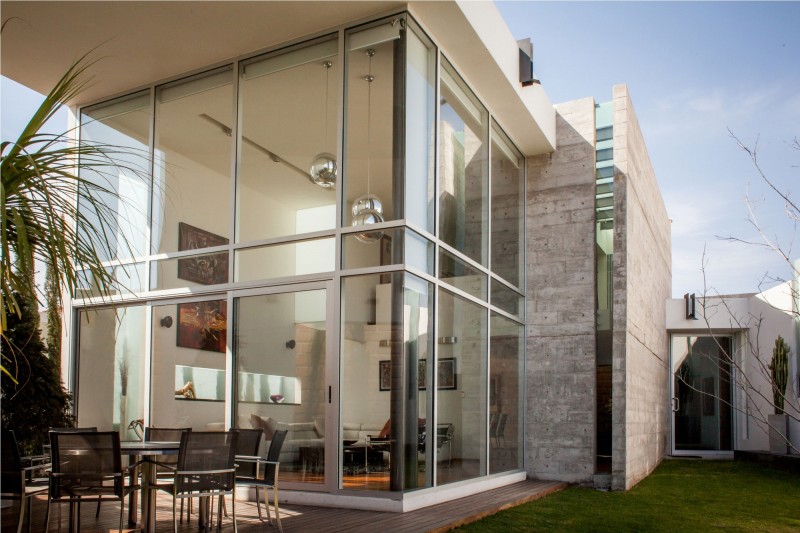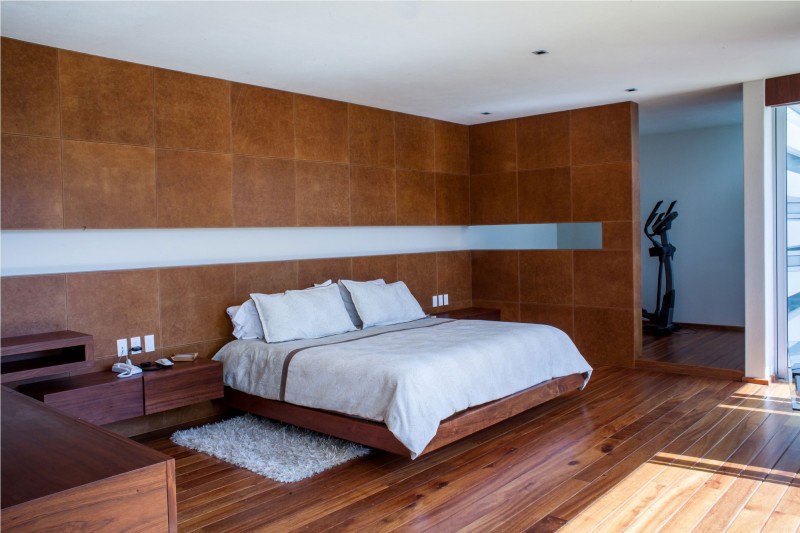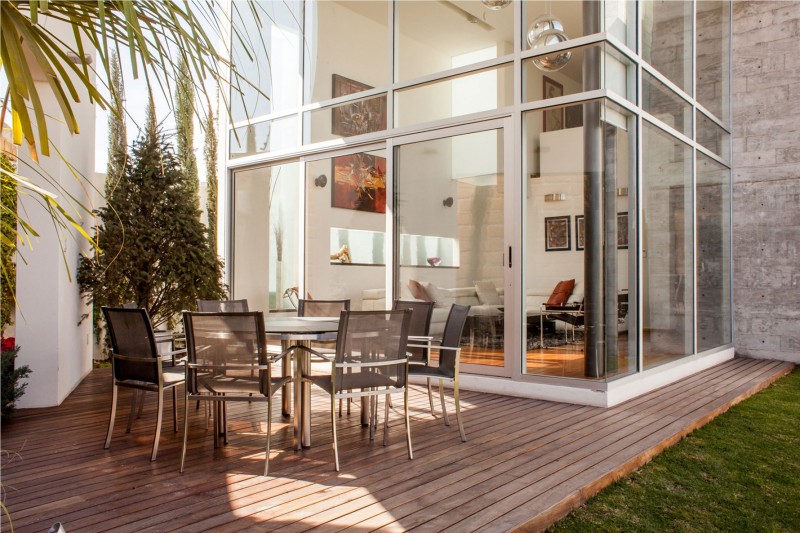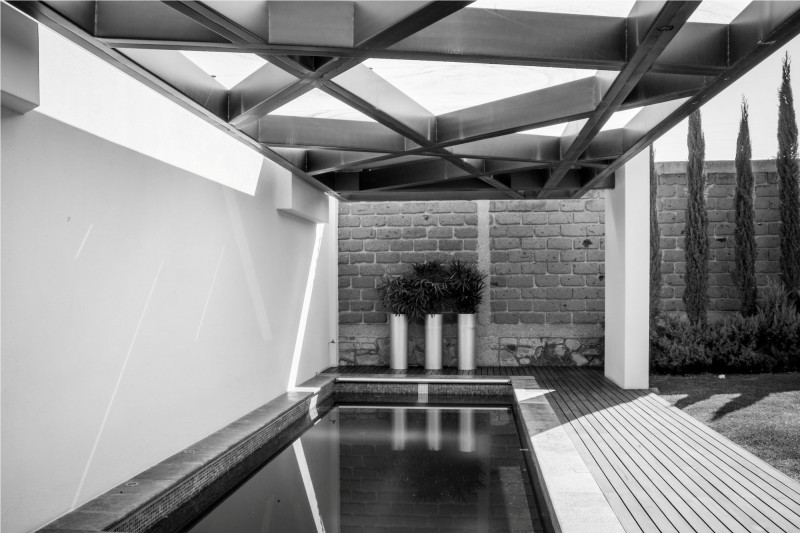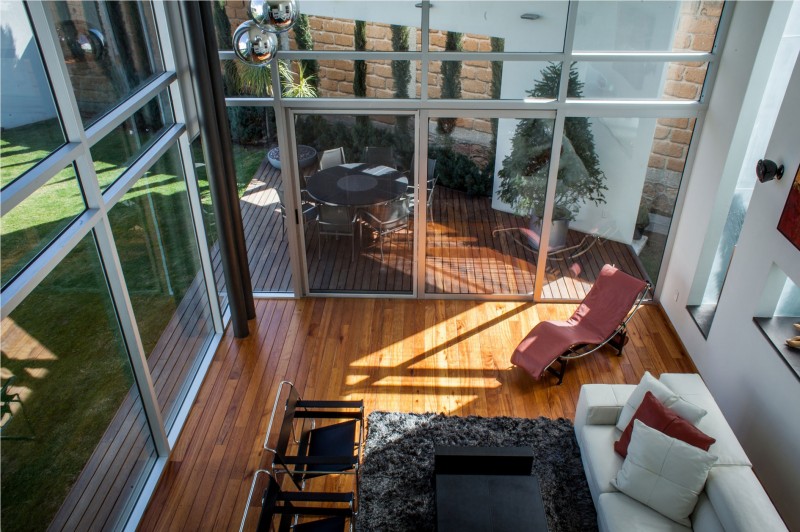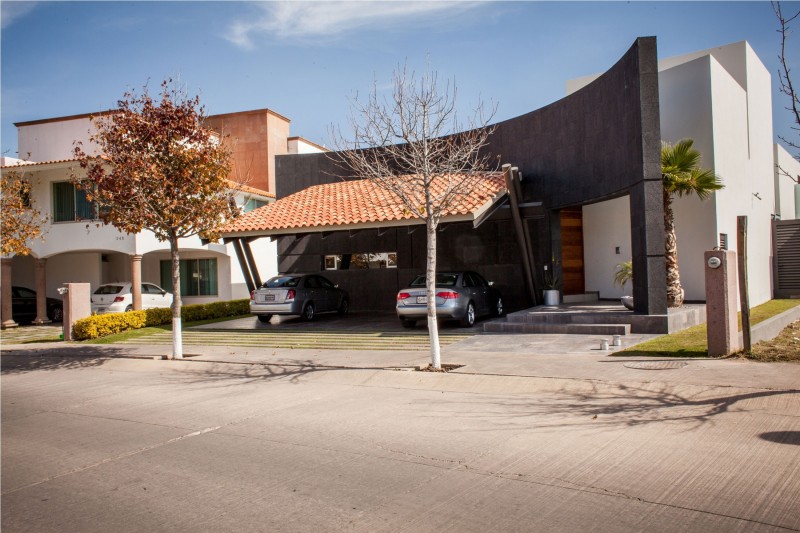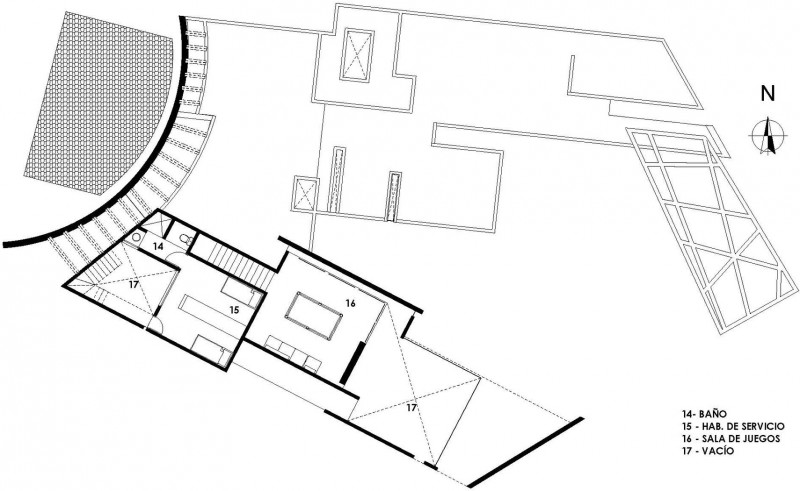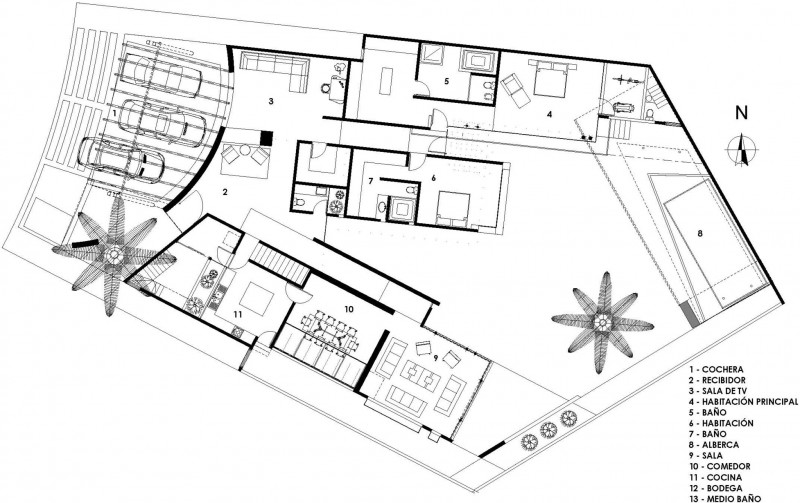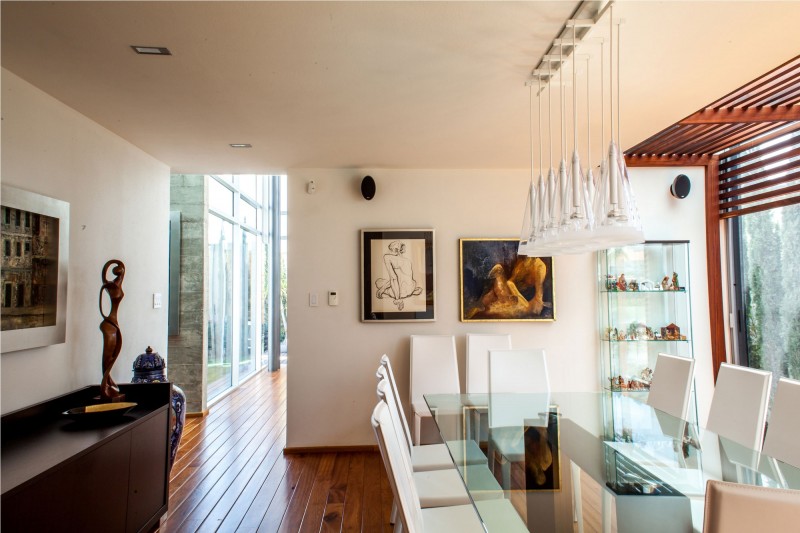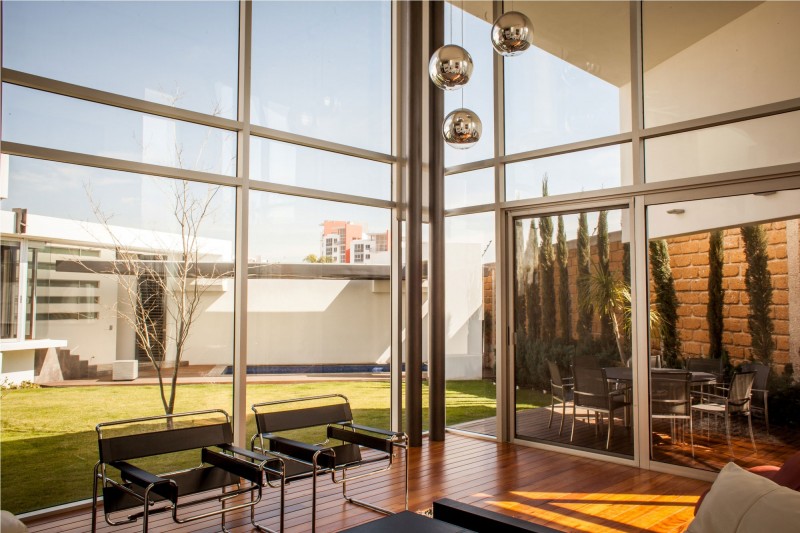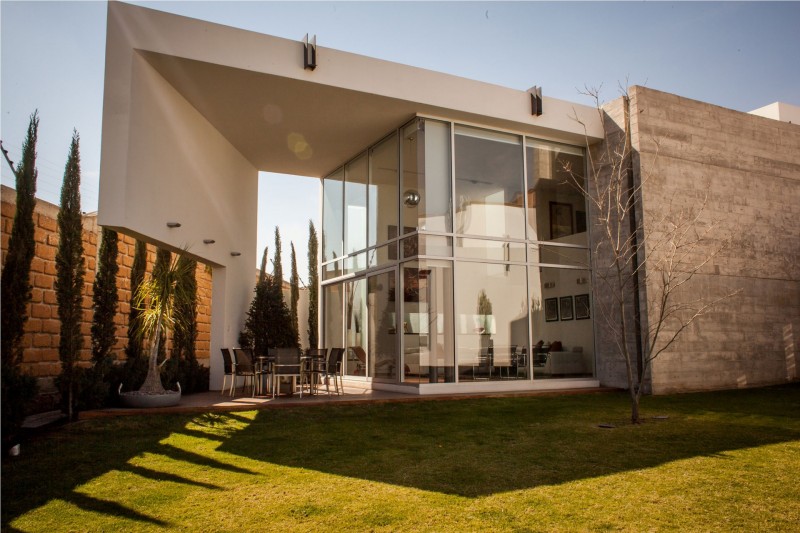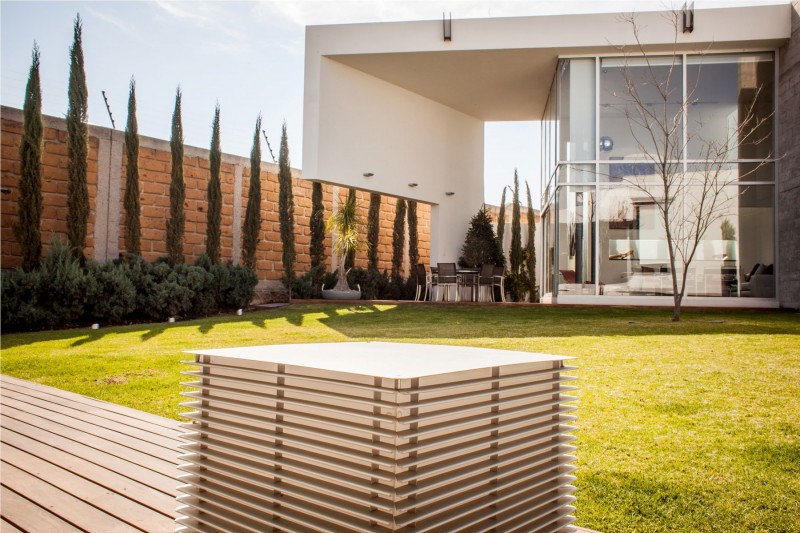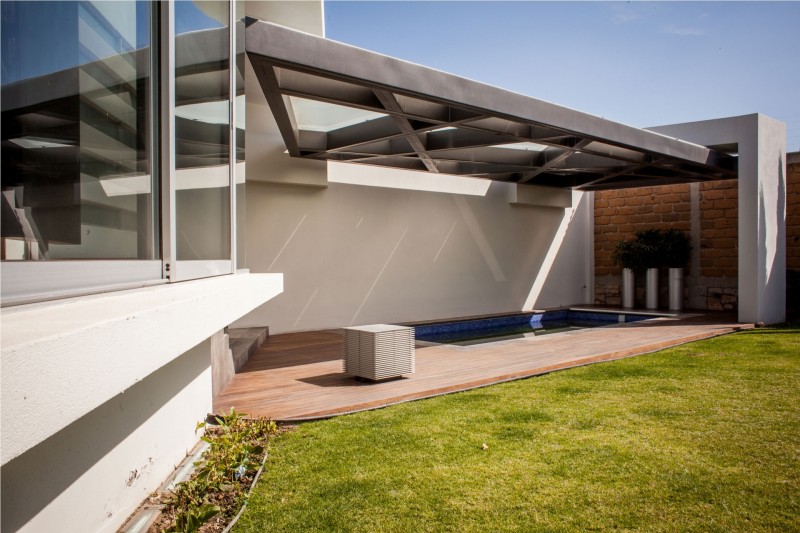 Image By : Grupo Volta
View the complete gallery
Share your Thoughts!