Simple Modern Wood House In Comfortable Atmosphere
Ridge House is a modern wood house that is located in Berkeley Springs, West Virginia, United State of America. This house is located in the middle of green woodland and has natural environment. The exterior side of the house is simple and beautiful.
You will see sloping roof design that represents the modern appearance of the house. Wooden walls and ceiling looks good for this dwelling. Before you step inside the house, then you can find simple terrace with a set of wooden furniture.
Go to the backside of the house and you will find interesting material. The corrugated metal walls make the house looks stylish and not boring at all. You can find backside terrace and modern steel chimney at the side of the house. You should not imagine about ordinary wood house door because you will see sliding double door made of glass. Open the door and you will see comfortable living room with forest view. This is only a small thing of modern wood house interior that you will explore later.
Go further and you will find spacious open floor plan consist of kitchen and dining area. Minimalist kitchen design with white and black color combination looks match for this house. It has black countertop and glossy green upper cabinet. When you see closer to the dining table, then you know it is such an old style dining table. Unfortunately, you only can see dull metal chair in the dining area. The next room that you have to see is the bathroom.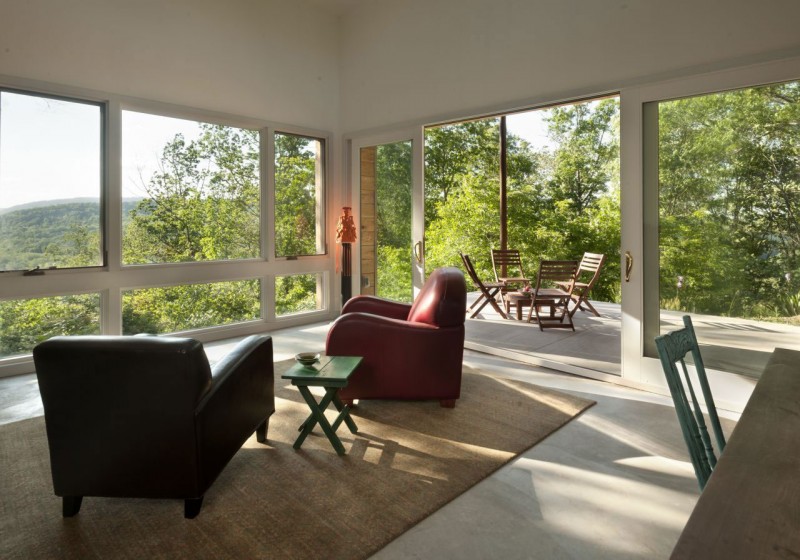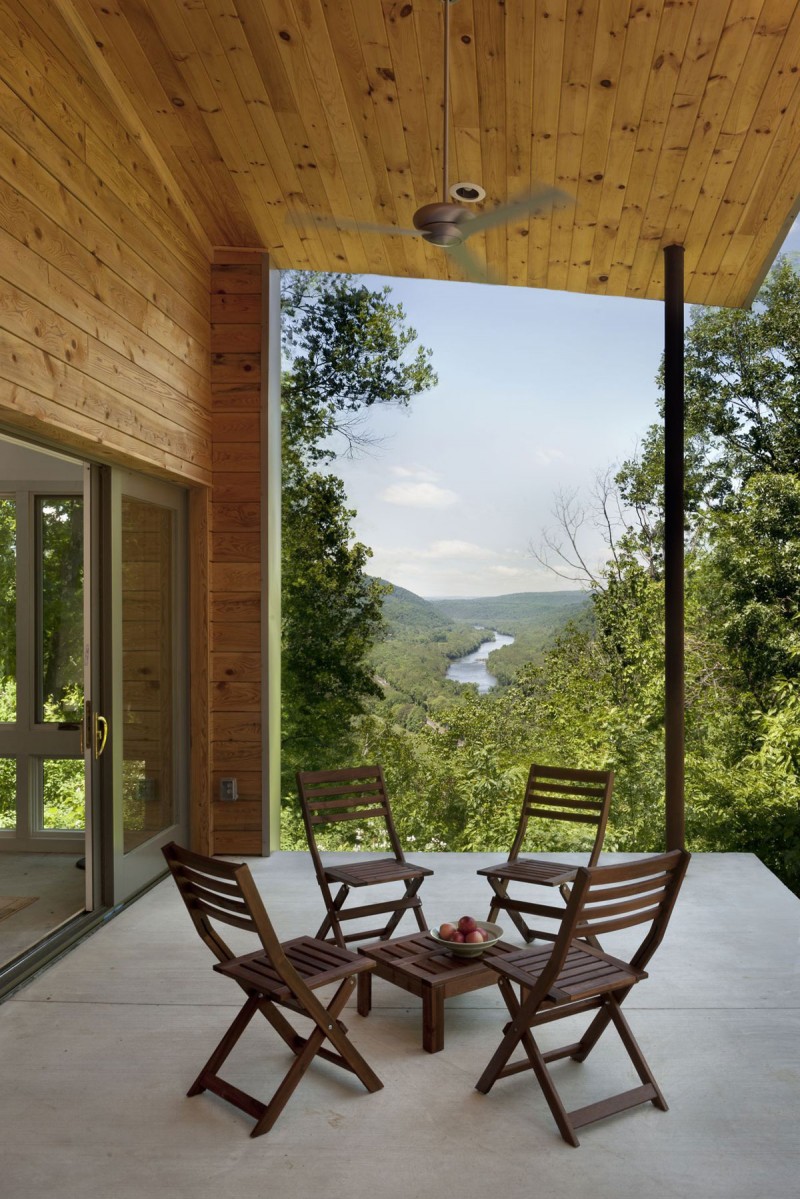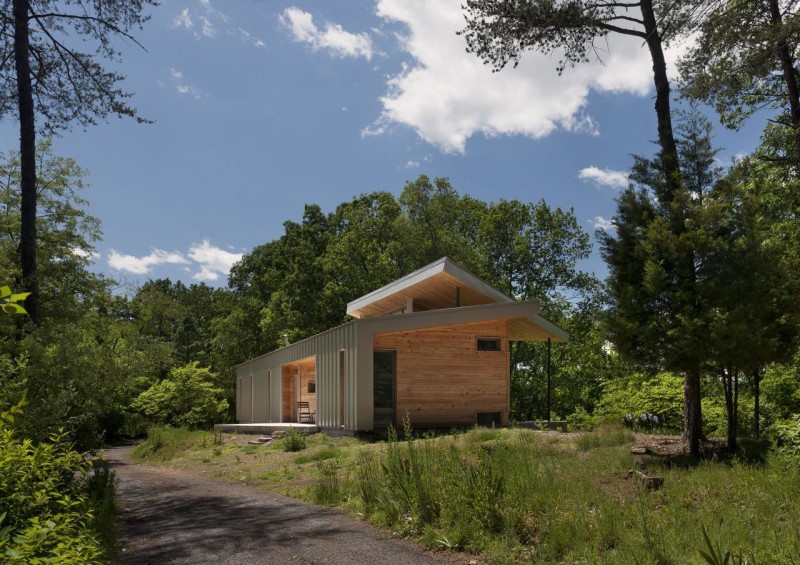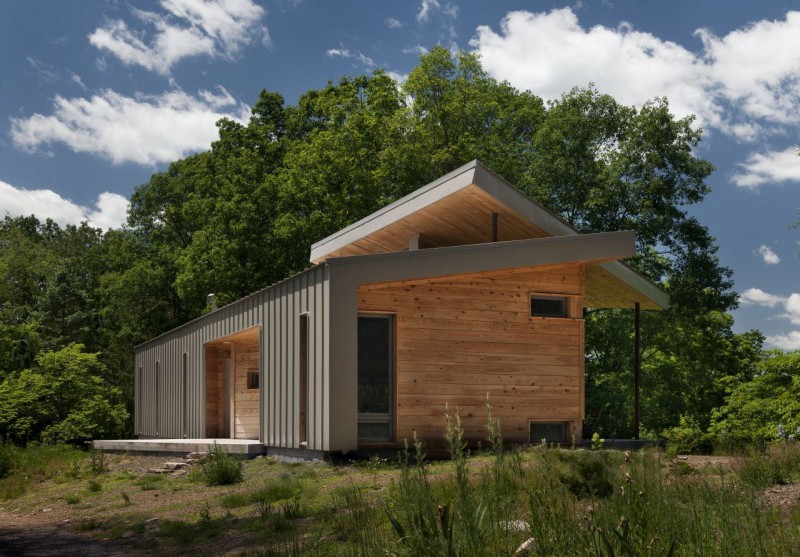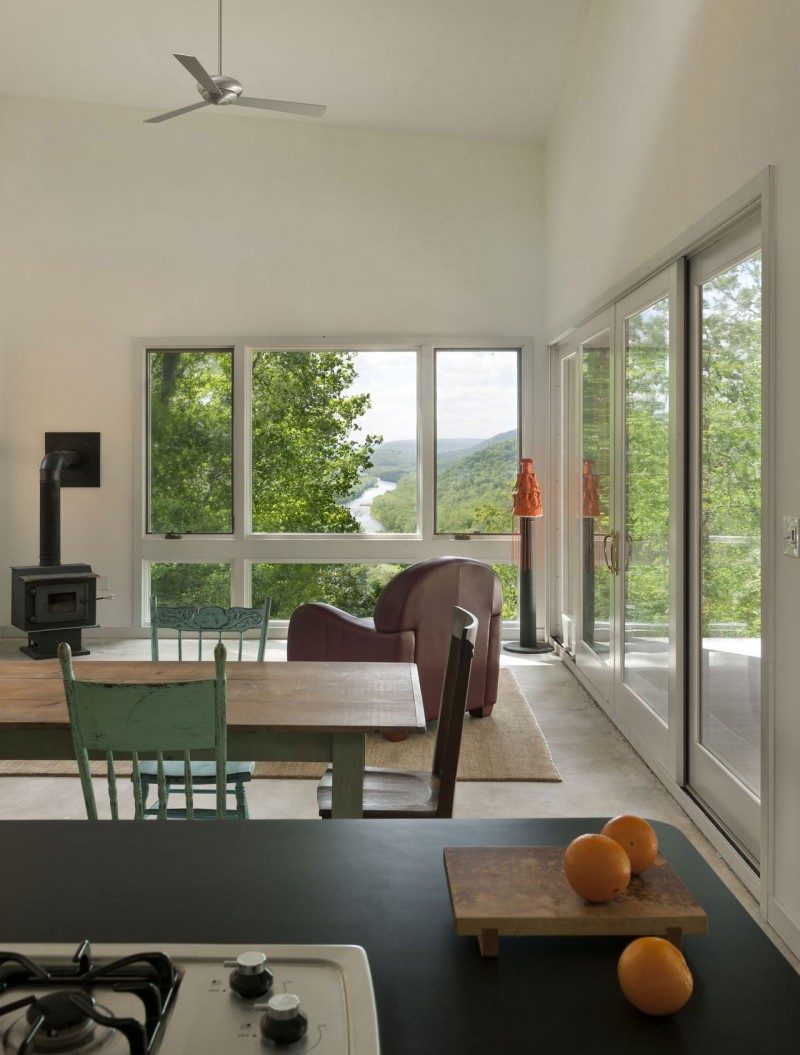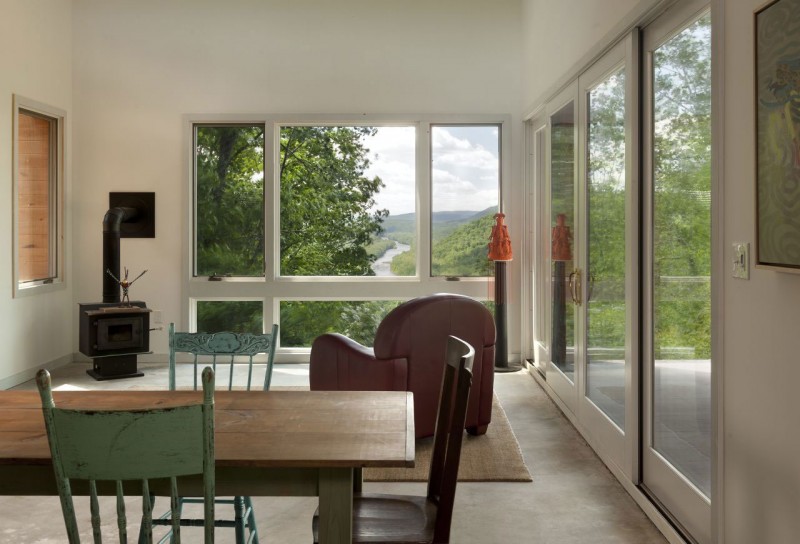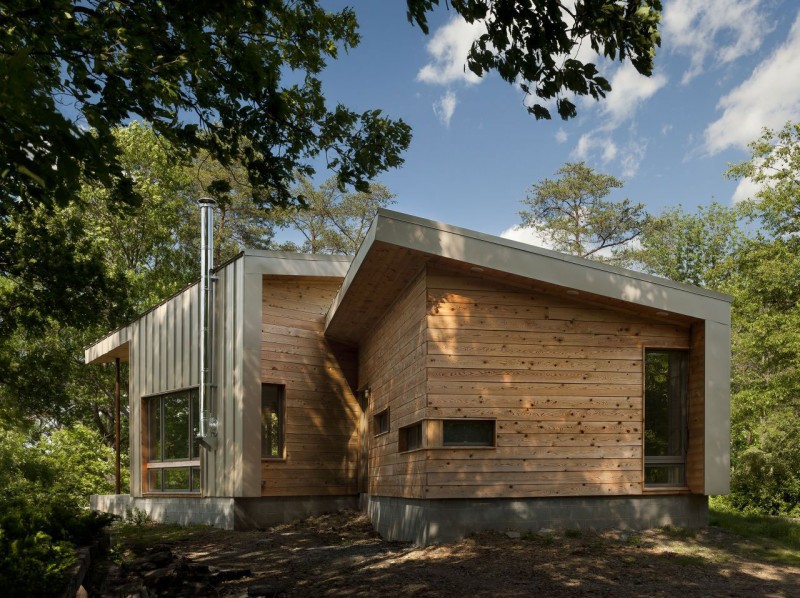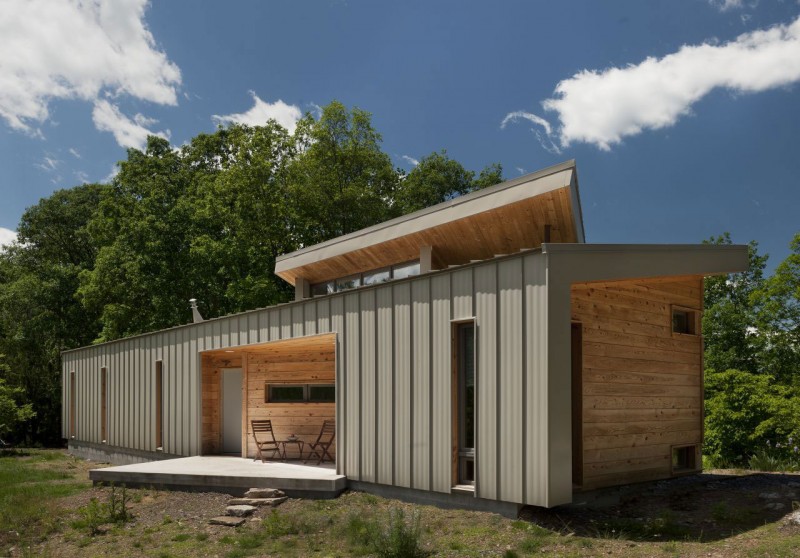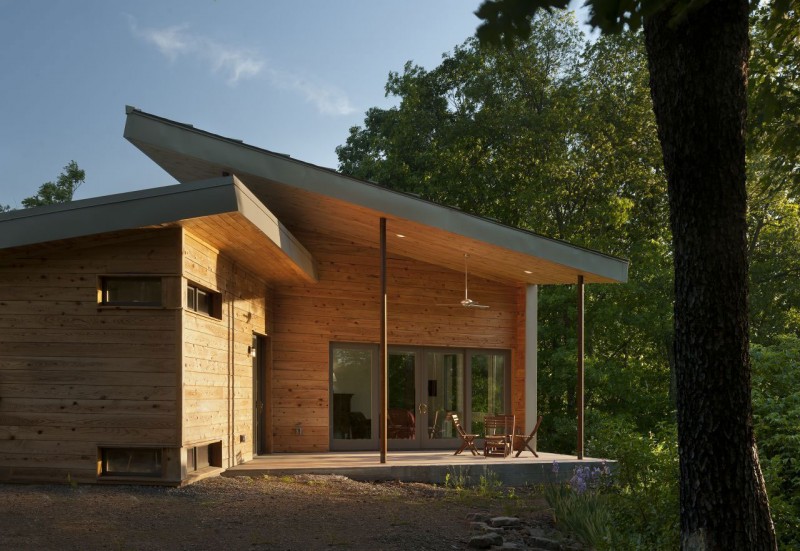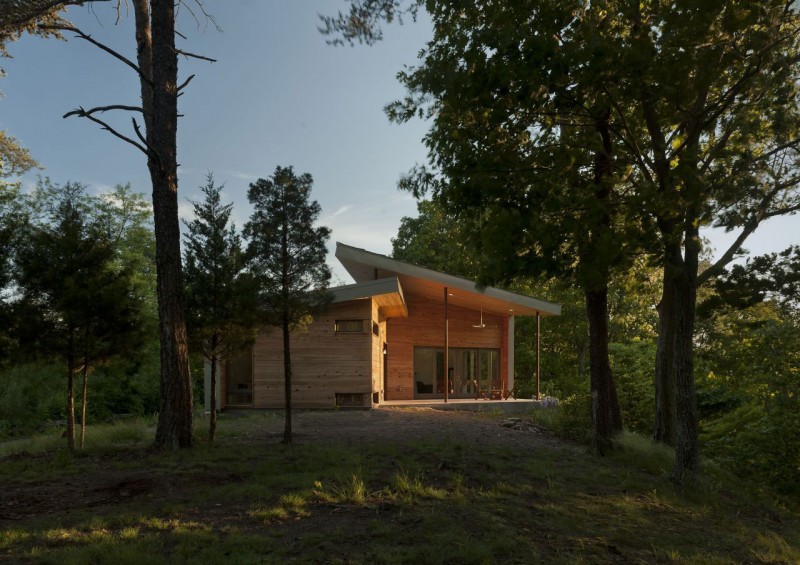 You will love to see simple bathroom design with shower room at the end of the bathroom. The floating wooden dresser with built-in modern sink is completing the bathroom. There are classic lamps hanging on the wall above the sink. The last room that you can find in this house is the art studio. Modern wooden house interior is matching with the home concept.
View the complete gallery
Share your Thoughts!