Surprising Home Decoration With An Open Landscape Of Seaside Views
An exclusive and strong look of an apartment is beautifully displayed by this house which looks like a usual home but surprisingly it is a decorative home on the inside. The house is located in HaBonim, Israel. The house that is situated among the open landscape with arid characteristics was developed by Heidi Arad Architecture & Design. This contemporary house was built as a result of House A project.
This house is situated close with the sea and in an arid landscape. The combination between those two geographical characteristics has pushed the designers from Heidi Arad Architecture & Design to create a house that can provide its own comfort and amazing view. So they come up with a house that has a strong personality exposed in its house exterior and interior.
The exterior look of the house comes in a unique design that seems like it is constructed from a group of concrete bars. The concrete walls are painted n white to give a clean and neat look. Arranged wooden slits are also applied in some part of the building to decorate the house exterior. That exterior design is balanced with the decorative home accessories inside the house.
This stylish house has a neutral color of white walls hat go along with the white plain ceiling. That color makes use of the sun light that harnessed through a glazed wall and sliding door that faces the ocean. The room also incorporates the neutral color of the wooden flooring that gives a warm ambience that is a perfect combination to enjoy the calming view of the sea.
The house features a lot of books stacked in a big bookshelf. Those books become the house decoration along with ample home decorations placed in that bookshelf and also in other part of the house. The decorative home ideas applied in this seaside house is really amazing and also fit with its house design.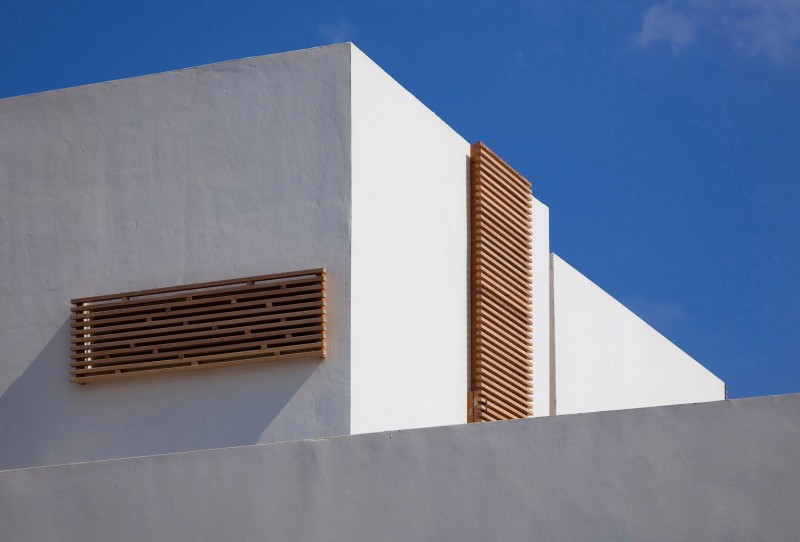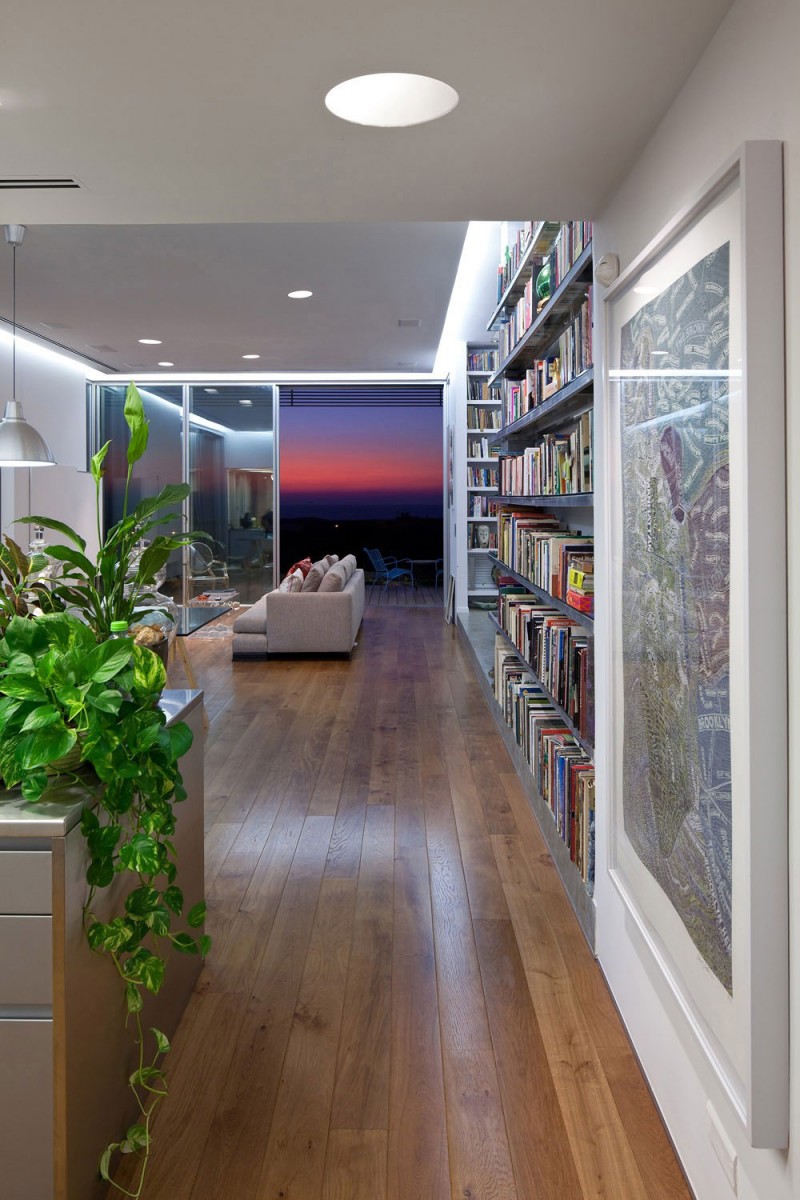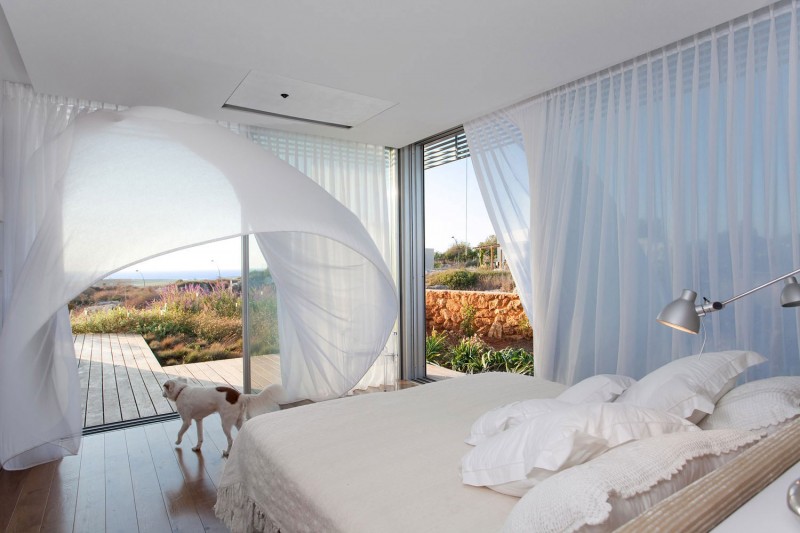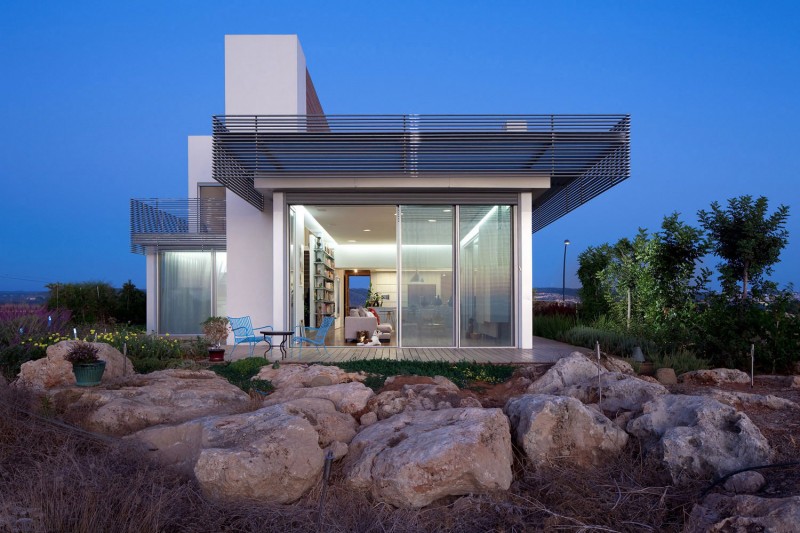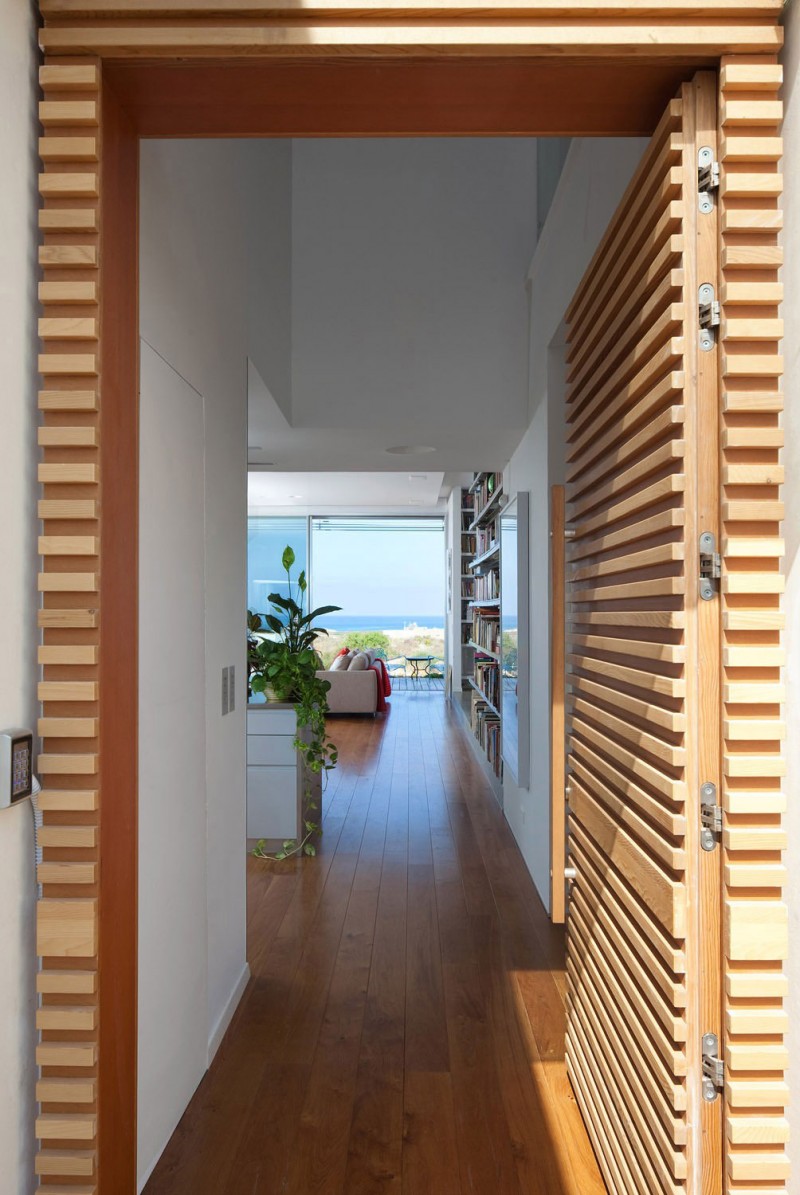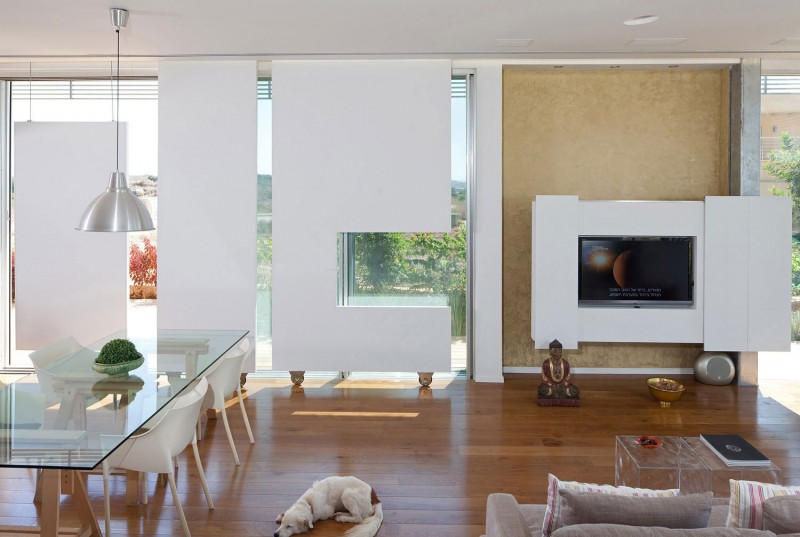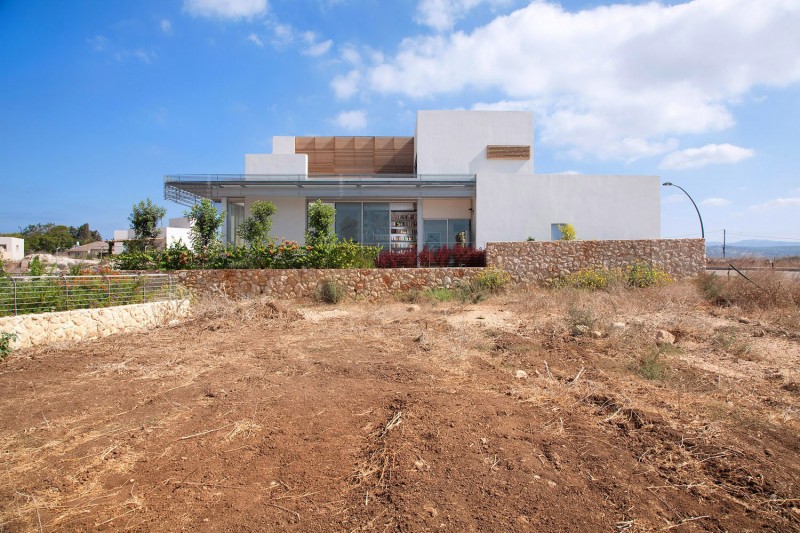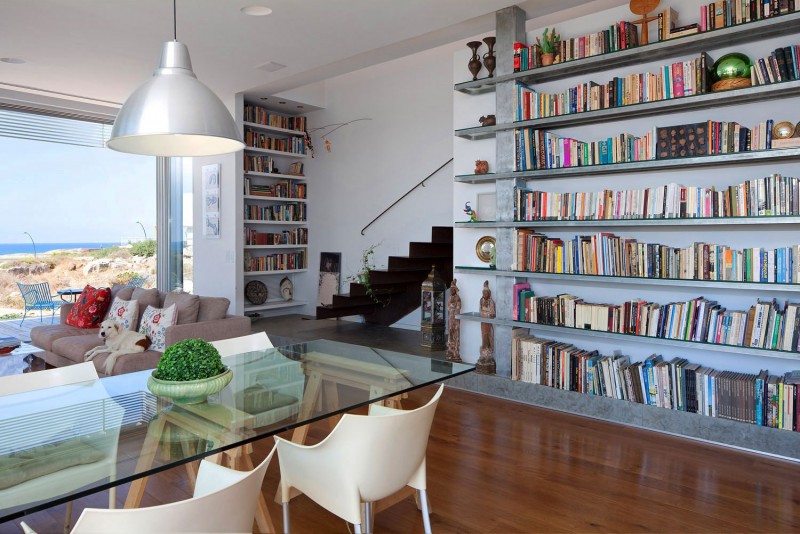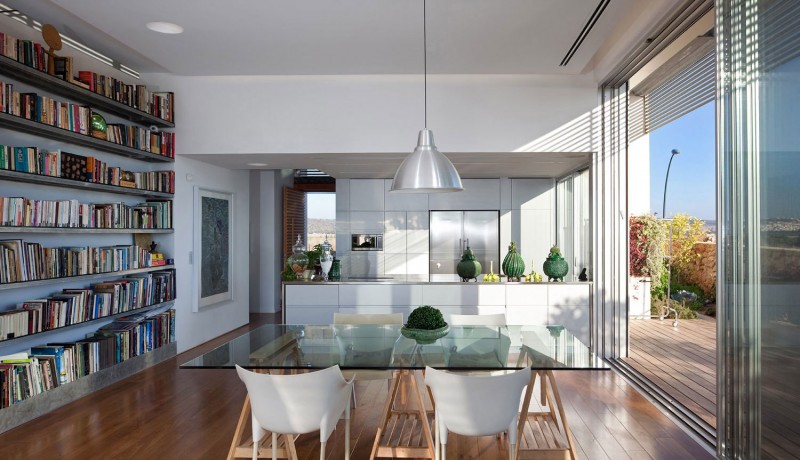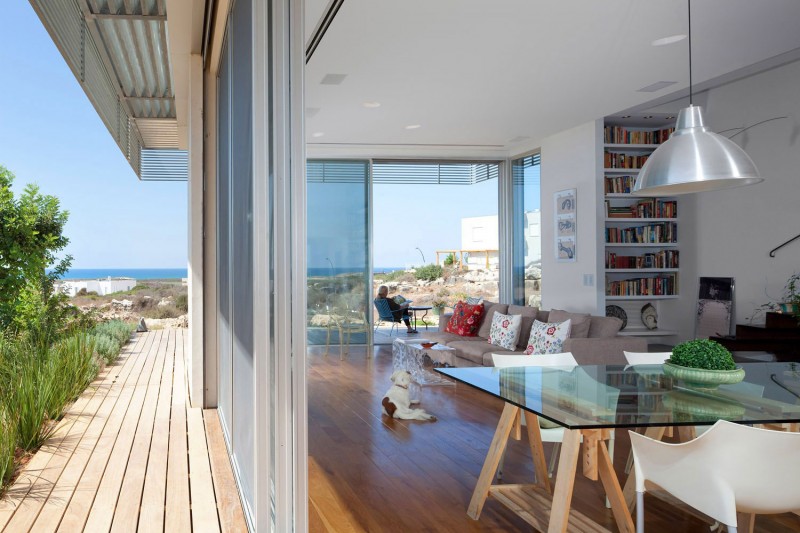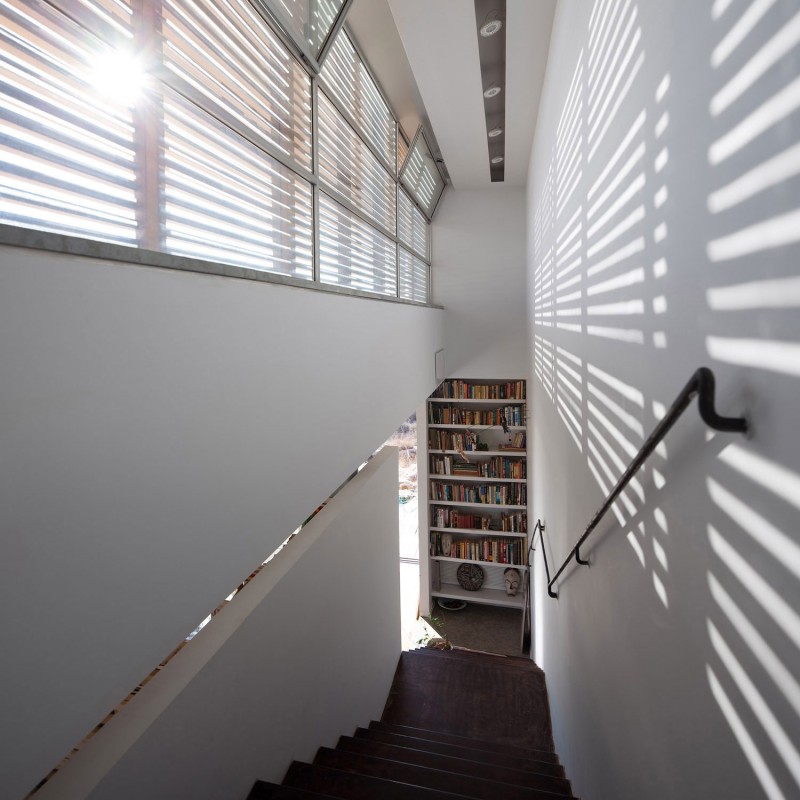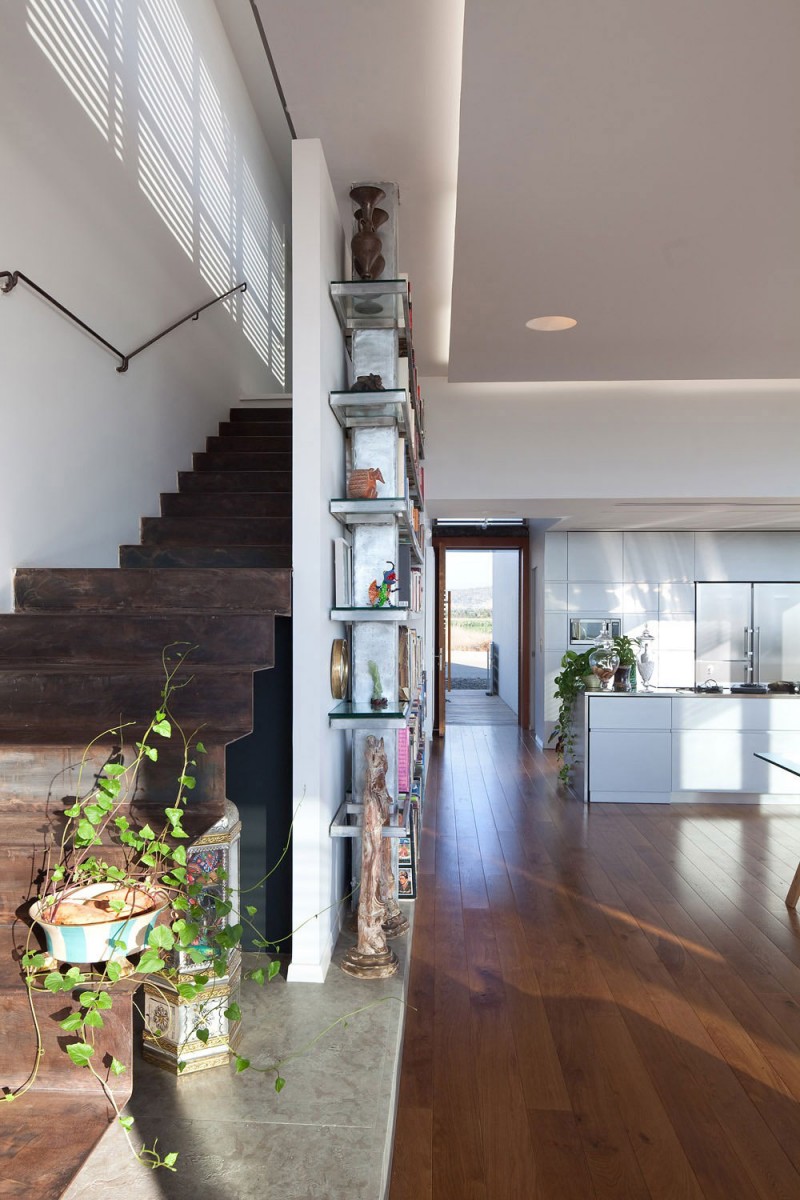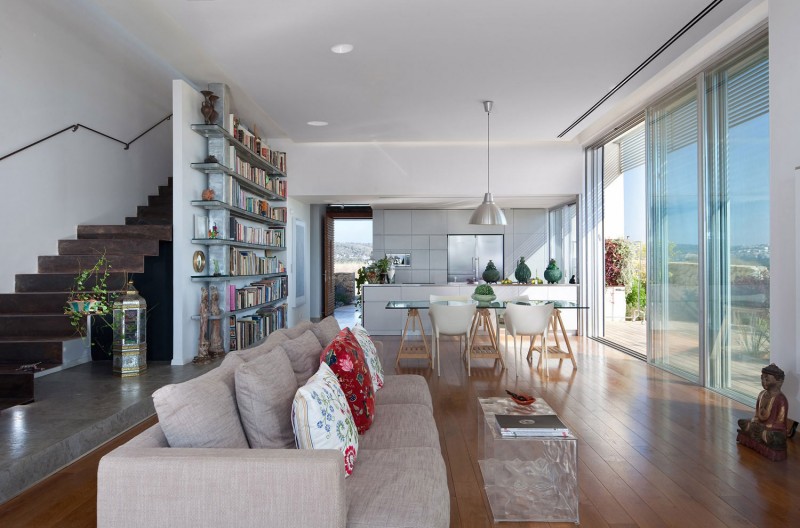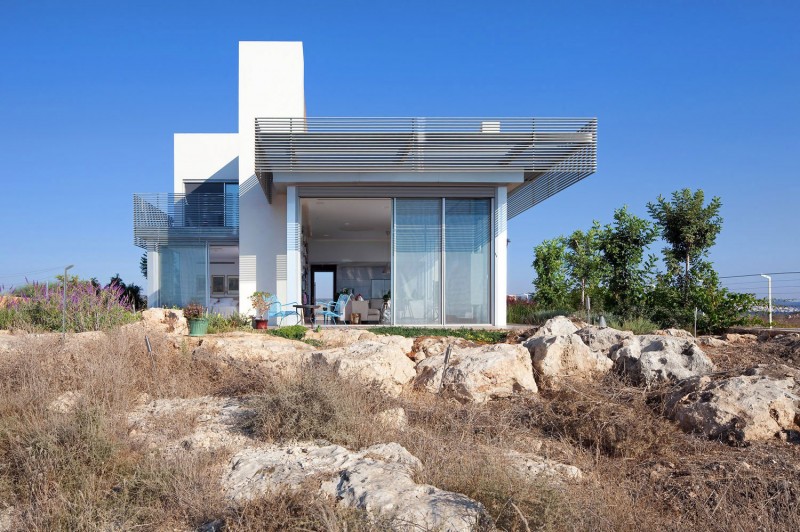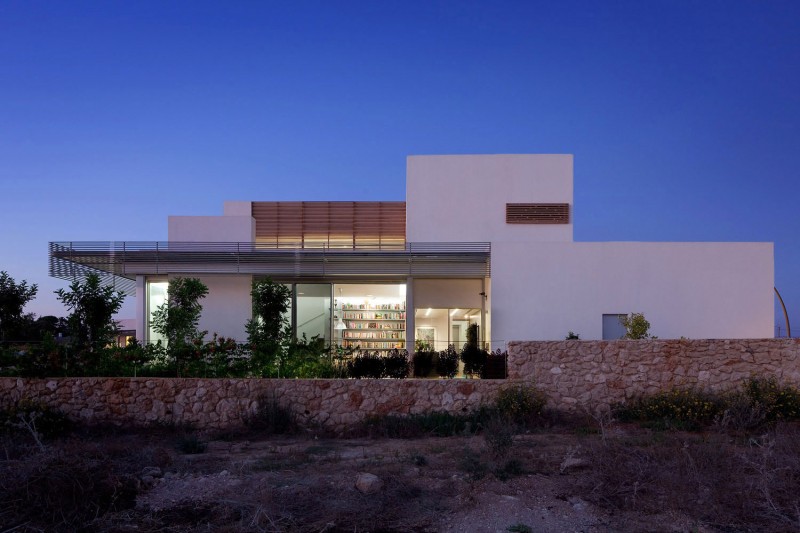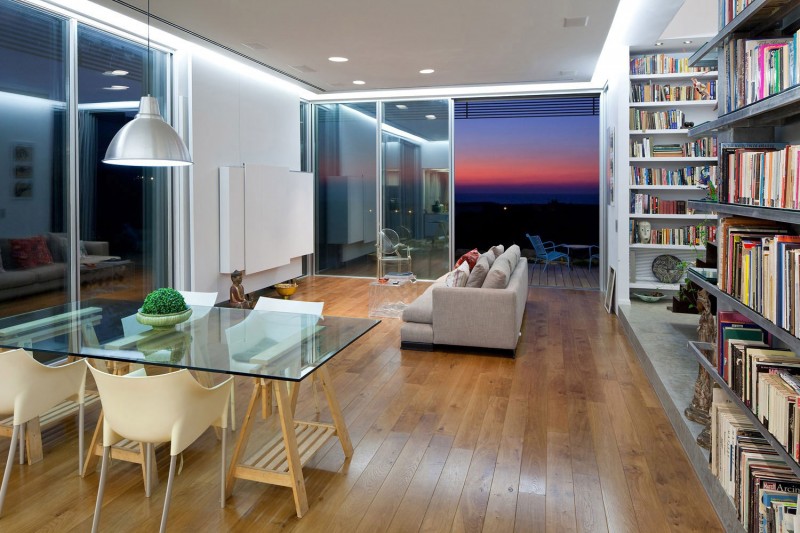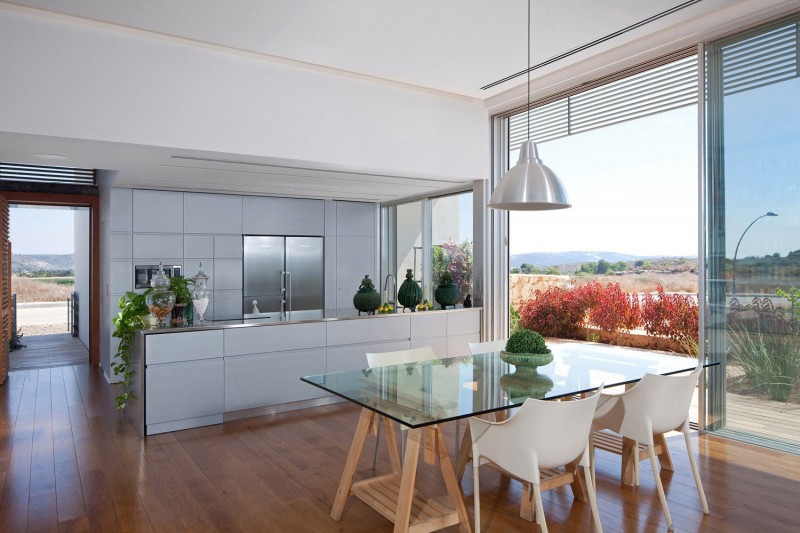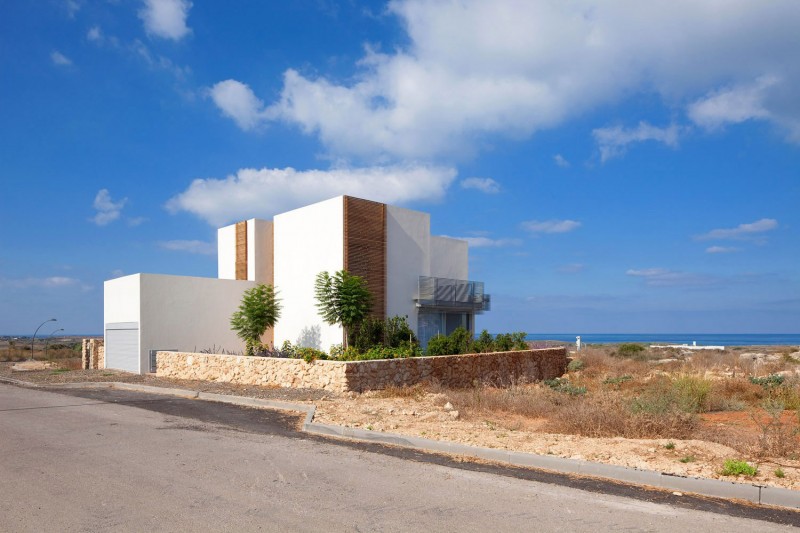 Photos By : Heidi Arad Architecture & Design
View the complete gallery
Share your Thoughts!