Wonderful Rustic Mountain Home With Elegant Classic Interiors
This beautiful and rustic mountain home will capture your attention instantly due its breathtaking and elegant interior design. Nested on the beautiful Blue Ridge Mountains, North Carolina, every corner in this mountain retreat is done carefully to keep you comfortable white delivering the aesthetic look seamlessly. This collaboration work of D. Stanley Dixon and Nancy Warren is truly the food for brain if you're an avid fan of rustic yet classic home interior and decor.
The beauty of this rustic retreat has already delivered when you enter its entryway. We simply adore how the glimmering bronze accent blends beautifully with the rusted detail, keeping the rustic mountain home interiors for this space exposed fantastically. See how adorable the wall decor that keeps the white wooden wall space fascinatingly appealing. Other great details can be found on the classic chandelier and rounded wall mirror that will illuminate this room wonderfully.
The white wooden wall from the entryway beautifully extends to the rustic living room, where you can see how its ceiling space is accented by dramatic rusted wooden beams. The choice of warm color for this room fantastically delivers not only the rustic style, but also the comforting feeling to ensure you how this living room is cozy.
We simply love the elegant and classic chairs that look truly comfortable, which are arranged to surround the stone fireplace. Thus, you can feel how hanging around in this living room can be totally comfortable.
The bedroom is not merely comfortable, but also elegant in simpler way, compared to the living room interior design. Naturally bright and airy, the white interior of this traditional bedroom is accented by gorgeous shade of black.
You can see how lovely the four-posted bed looks like, which suits the elegance and traditional style of this room. However, the most notable rustic mountain home interior decor for this bedroom can be seen from the similarity of print, as seen on the drapes and bedding.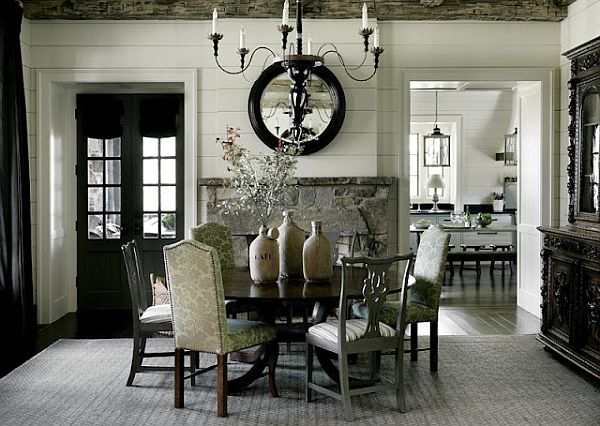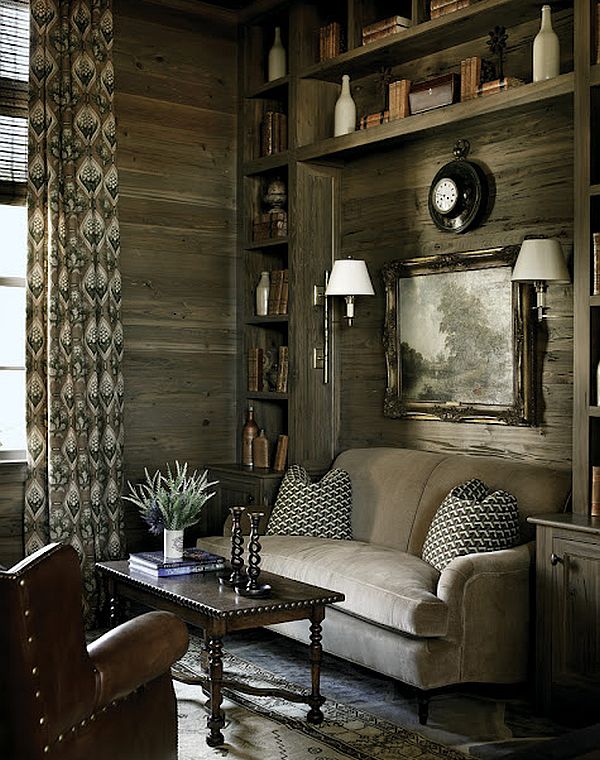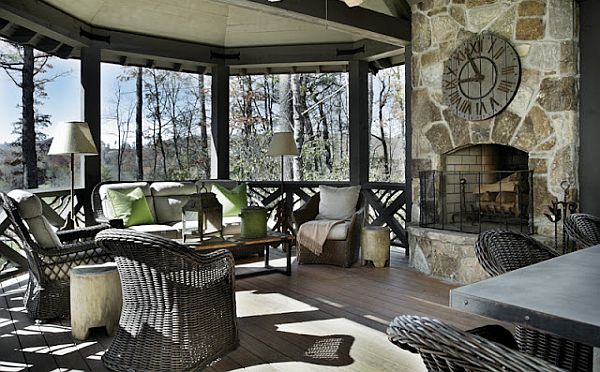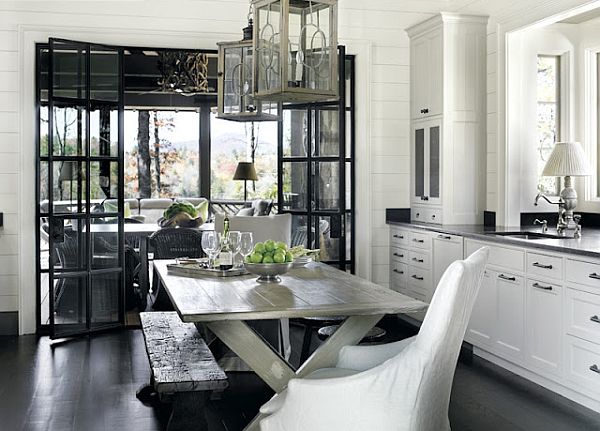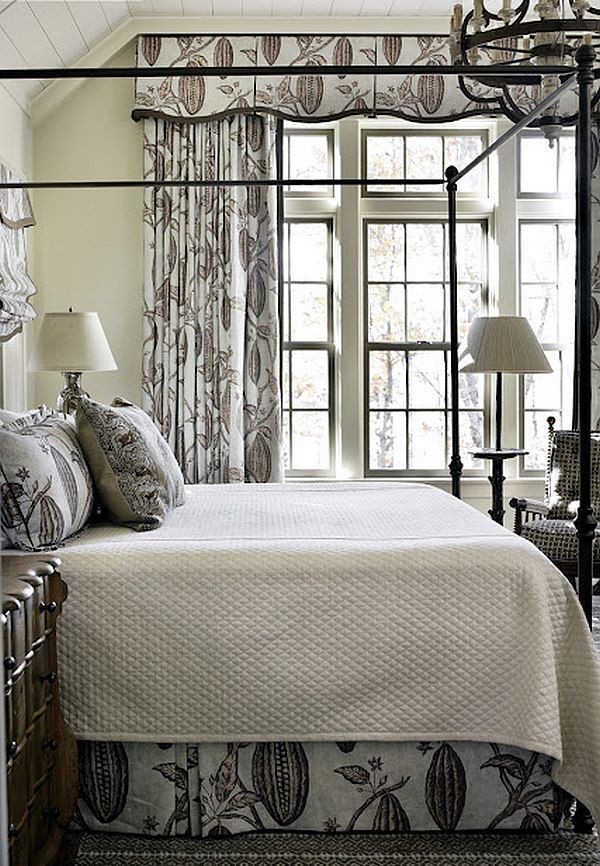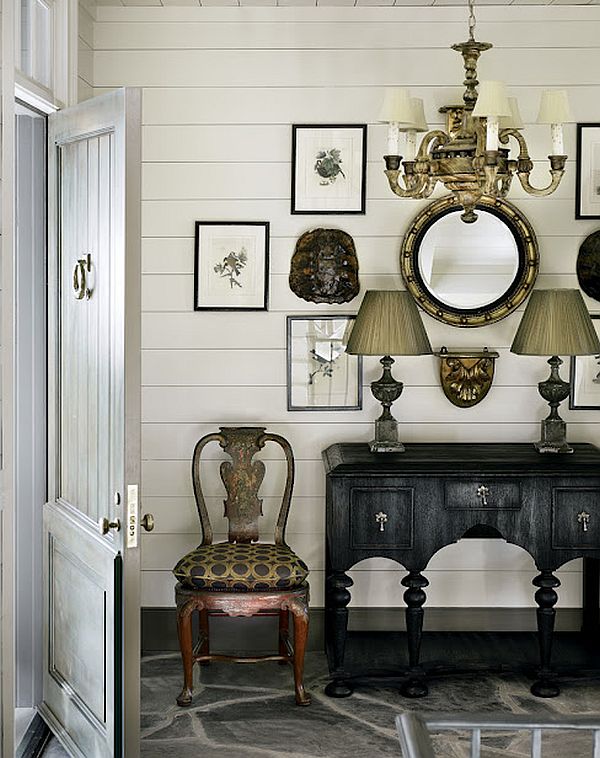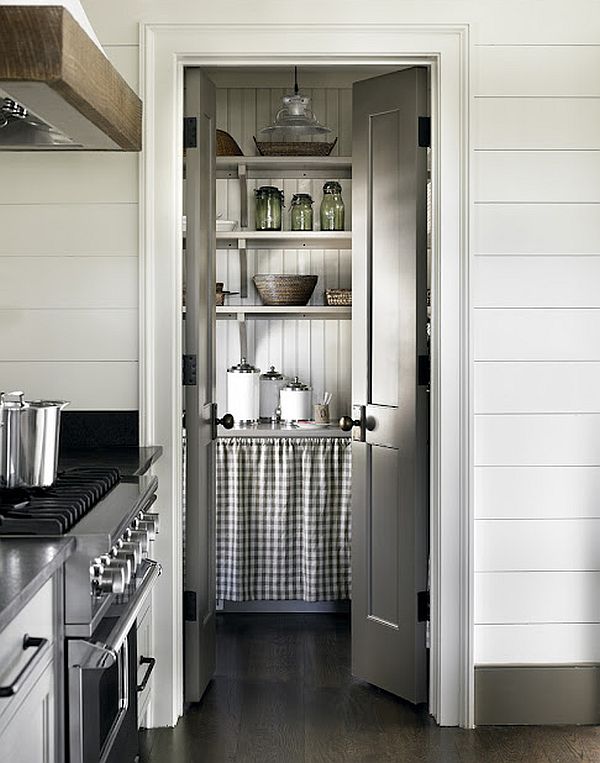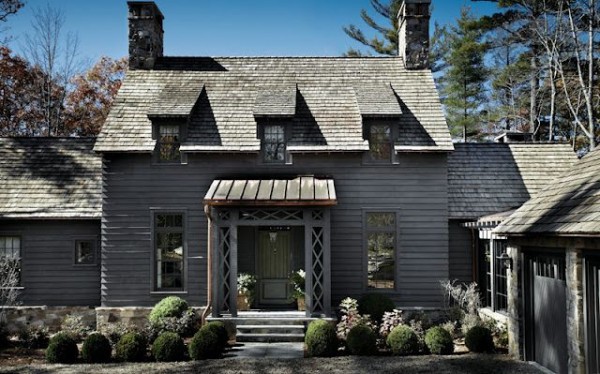 Image By : D. Stanley Dixon
View the complete gallery
Share your Thoughts!