Waterfront Cliff House With Luxurious Furniture And Beautiful View
This cliff house design looks seems so gorgeous with many luxurious modern furniture. This residence is set in the top of the cliff and faces to the lake and mountain view. The glass wall is perfect for you to enjoy the outstanding view from the inside of the waterfront house. Are you curious enough about this design? Let's read this following article to find out more review about this deluxe home.
The elegant interior color of this place is dominated with black wall. It is blend with glass wall which looks marvelous. This modern cliff house design is perfect in white color. It also has glass staircase which can be the focal point of this house. Look how awesome this design! This stairs connect the down stair to the living room in the upper space.
The stylish living room has the combination of black wall and huge glass wall which faces to the lake. The living room has two cream couches which is blend with two black armchairs. It also has modern fireplace in the black wall. Look how warm this area!
This residence also has meeting room which also can be used as dining space. This room is available in the corner area. It has glass wall which looks so terrific. In the middle you can see oval glass table which is featured with eight chic red chairs. You also can hang abstract painting in the black wall and look how chic your room. This area also has modern fireplace as a room partition.
The last is the architecture of the bathroom. It has white floor which is combined with white ceiling. You can find wooden cabinet in the corner of the room. It has two white washbowls. You can find large glass shower room in the corner area. It faces to the white fancy bathtub which looks cool for this bathroom. Let's add these modern cliff house plans into your future residence!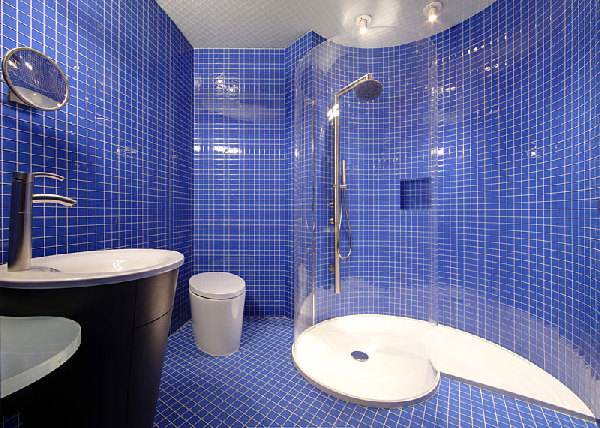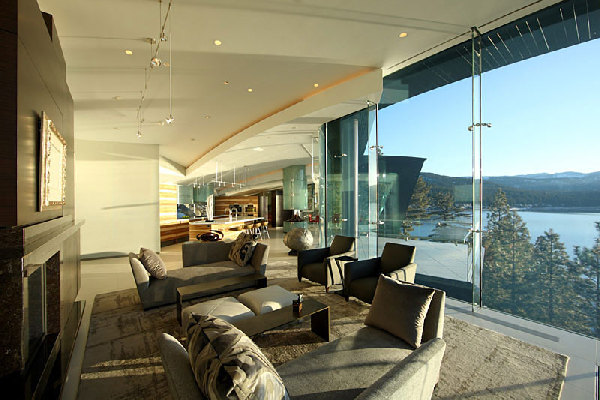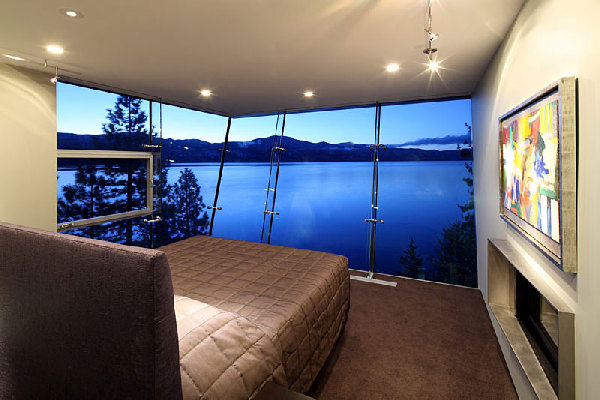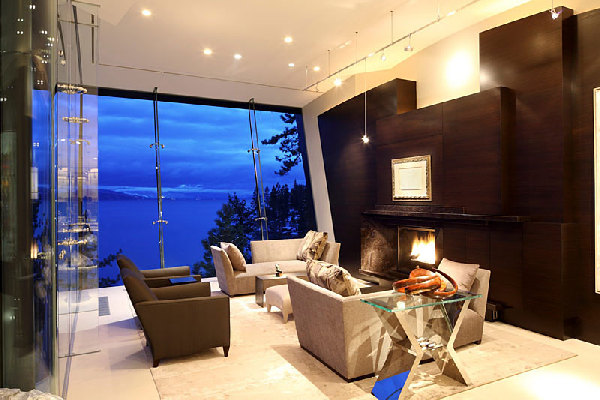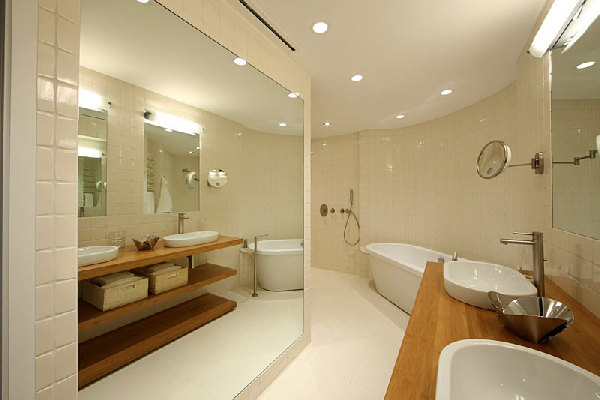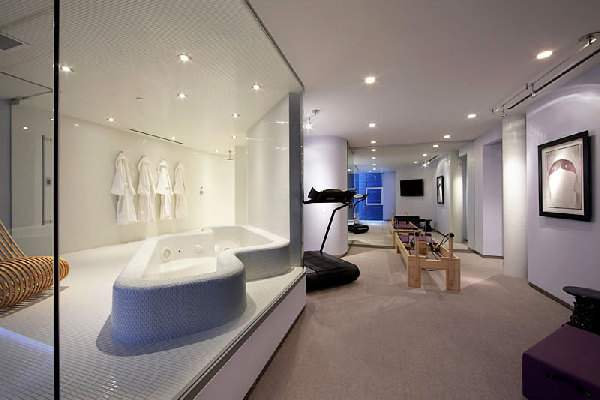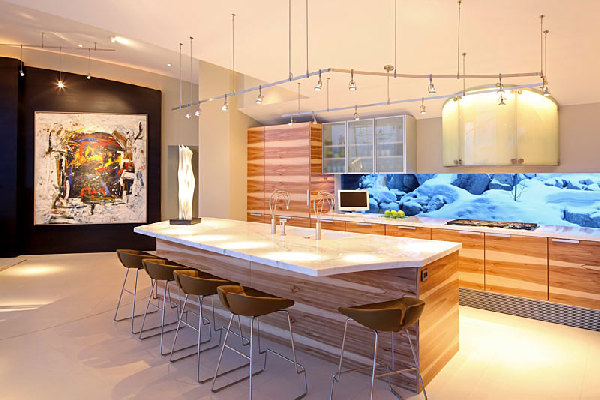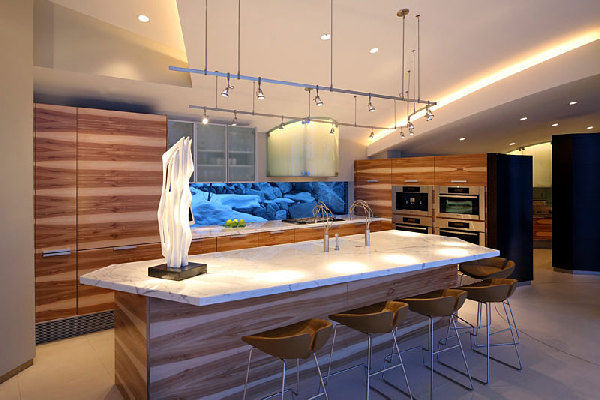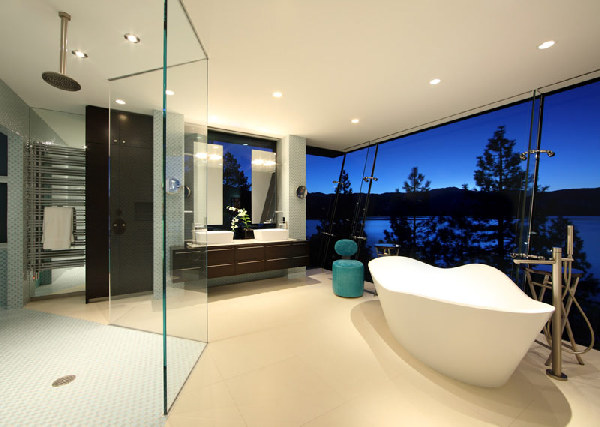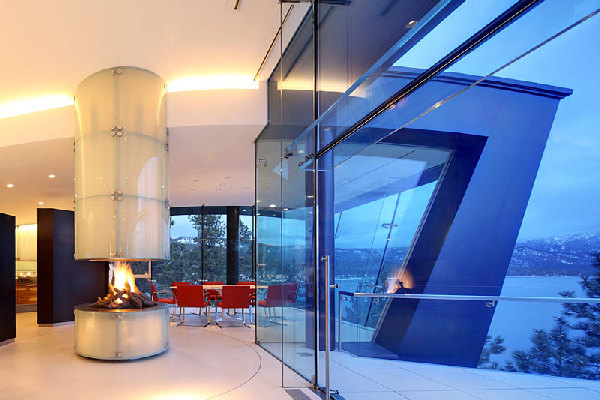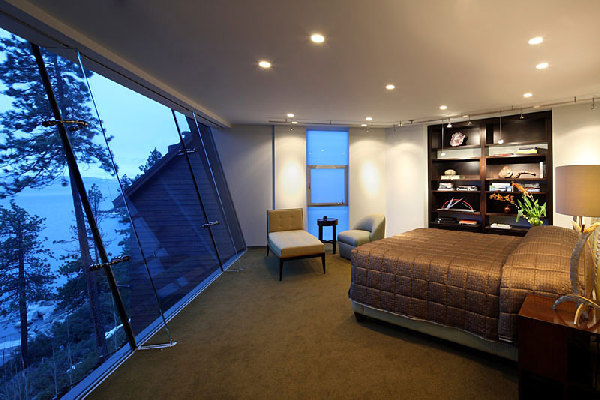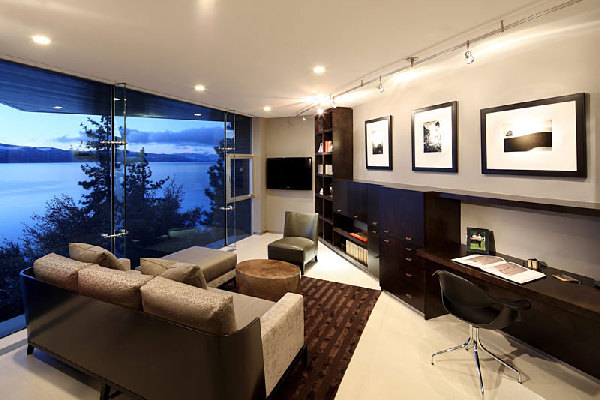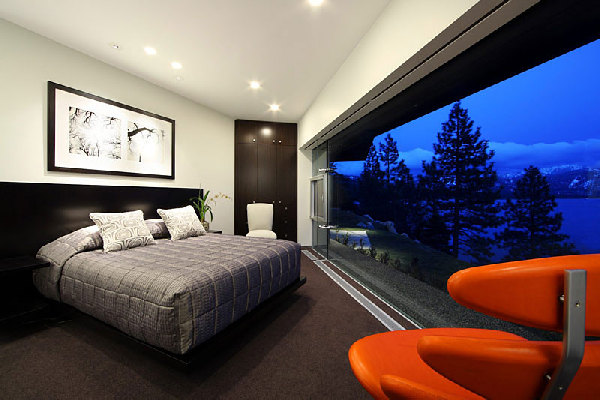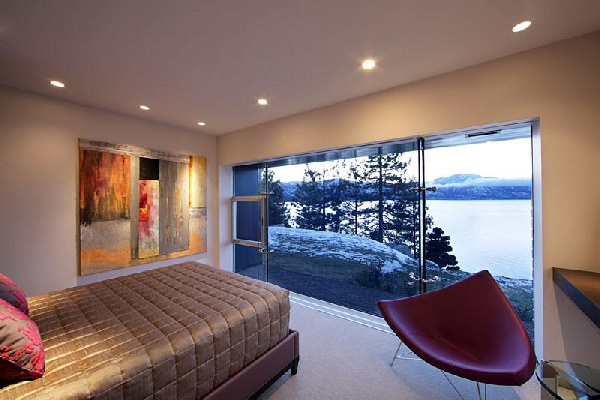 Image By : Mark Dziewulski Architects
View the complete gallery
Share your Thoughts!