Elegant Lakeside House Surrounded With Fresh Nature Landscape
Nobody will reject if they are offered with this elegant lakeside house since the tranquility nuance can banish your weariness in the middle of hectic daily routine. Although the Casa Barone which is designed by Widjedal Racki Bergerhoff is only designed with minimalist home decoration yet it still blends beautifully to the surrounding nature.
The combination black and white applied on the house building and fence accentuate the contemporary look to this living space. This house that is situated in Sweden also Eco friendly since it applying the glass wall, window as well as door which are reinforced with black steel frame to part of its construction. This application can give the easy access to the natural sunlight to illuminate the house. Besides, it will impress the spacious atmosphere as well to the house inside.
A stunning concrete stair is available in the rocky house yard which becomes the access for the inhabitants to go to the lake at the lower space. You can also enjoy the lovely landscape in the back veranda that is furnished with bright red folding chair and round bamboo table.
You even may do sun bathing in this spot with classy style. However, you do not have to be worry to getting heat while being there as some natural shady tall tree will cover the sunlight ray touch you directly. This lakeside house designs has indeed successfully transformed a comfortable place to live in for the owner.
The veranda is deliberately organized side by side with the kitchen area hence you can serve some drinks, such as coffee, tea or coke in the relaxation lounge easily. It also manages the dining space right beside the kitchen corner. The stylish pendant lamps in different cover tone beautify the black woodsy dining furniture.
A spacious nuance can be also catch from the bedroom decoration. The architect display a queen size bed divan only and complemented with two bed table in the sides of the divan. The lakeside house plans design also arrange a small square space on the bedroom wall to set a fire place so the bedroom owner will not getting cold while sleeping.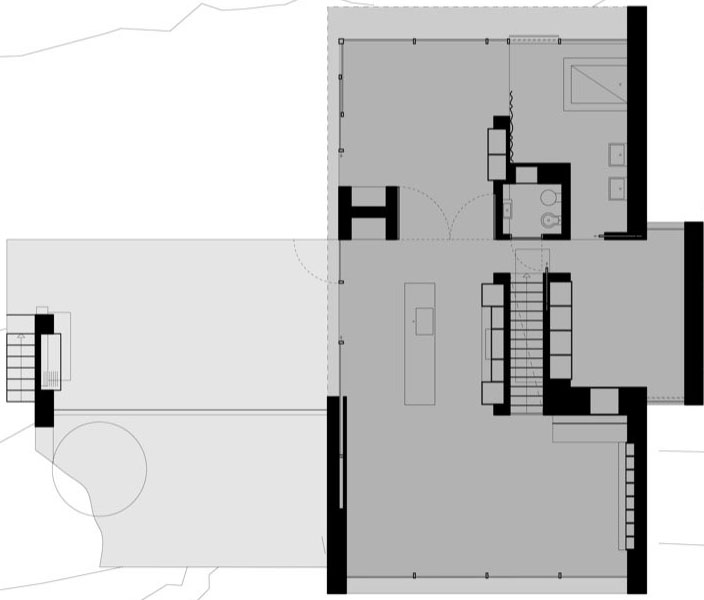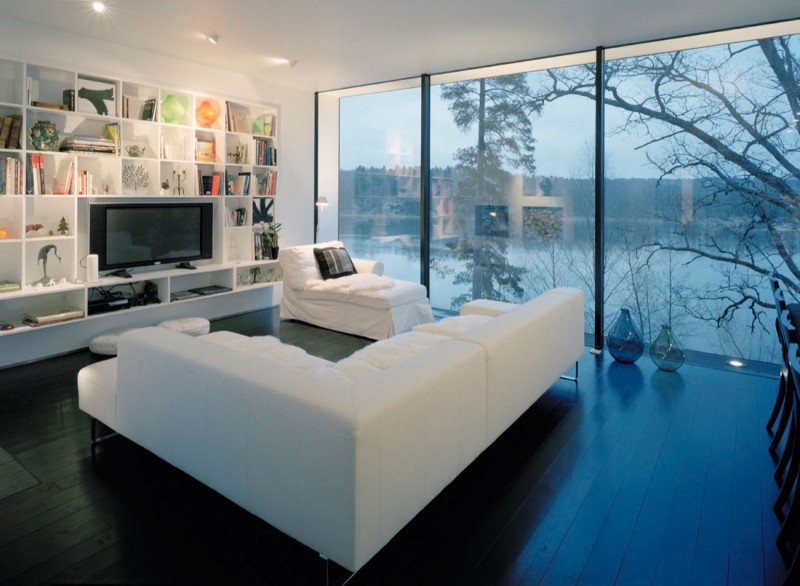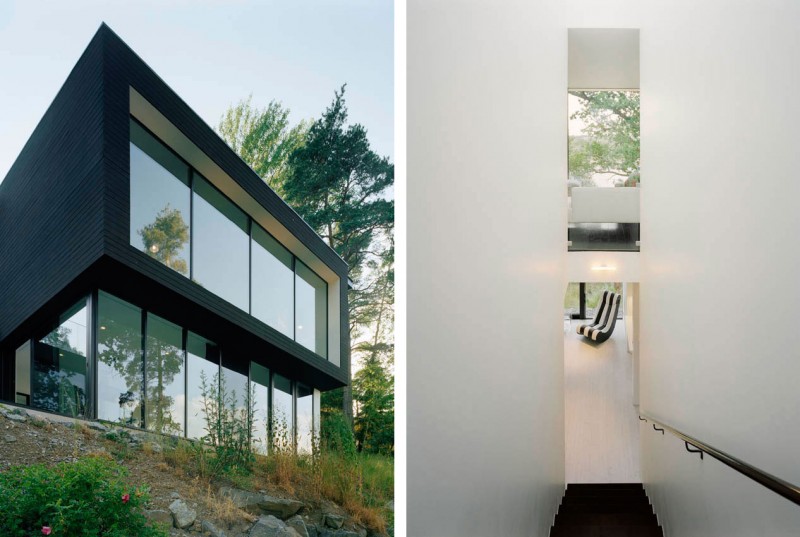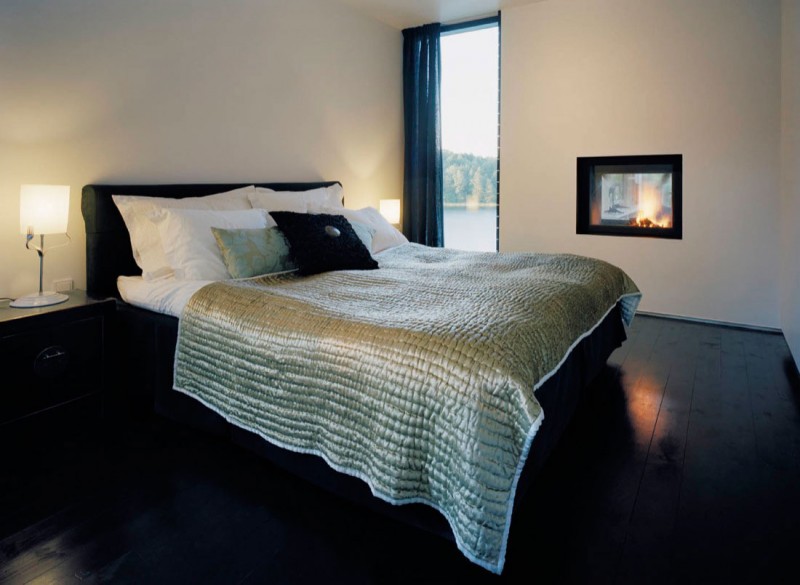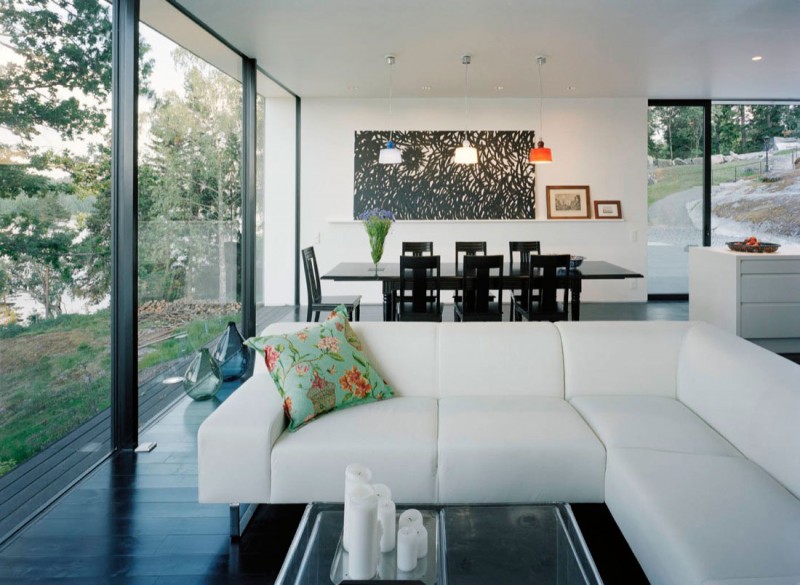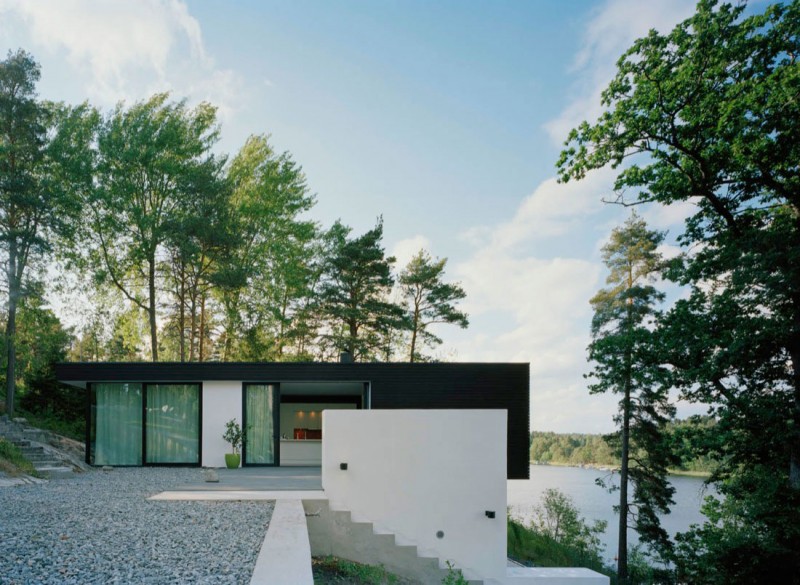 Image By : Widjedal Racki Bergerhoff
View the complete gallery
Share your Thoughts!