Simple Contemporary Home With Rectangular Swimming Pool And White Color Dominates
A beautiful and simple contemporary home called as the Abraham Residence. This one is a perfect residence that is built by Heron Horton Architects in Little Rock Arkansas. If you see the first picture here, you will get the simple facade of the dwelling. White walls with lots of windows installation are there. Its maroon roof and stone veneers are combined perfectly also to decorate this house.
Move to the second picture, you will see still the stunning exterior decoration from another point of view. From this site, you can see this house in wider looks, completed with two swimming pools, yard, and a circular staircase. Not too much trees is planted there, so we could be more focus on the buildings architectural.
To complete the contemporary home design, let's take a look at the swimming pool in the next picture. The pool here is surrounded by medium concrete floor that has been completed with two lazy seats. This rectangular swimming pool could help you to relax while enjoying the great scenery from the circumstances.
Another point of view of the pool is given in the fourth picture. From here, you'll see clearer that on the pool's flooring, there are some diamond motifs is created by darker tiles by the designers. The combination between blue of the water and white of the building is definitely beautiful. The cozy circular staircase that we can see there will take you directly to the veranda of second floor in this house. That veranda must be enjoyable since it has direct views toward the pool and green environment.
Last, we will see a little part of the interior through the fifth picture. This house has white interior domination with lots of opened parts. There is a long sofa with leather upholstery stands on the sleek white floor. To accompany that sofa, two white Barcelona chairs are available too.
A sleek and glassed table in the middle of the room also furnishes this area very well. You can enjoy the scenery of the outside while enjoying your family time here. To get more contemporary home design ideas, you can see more photos here too.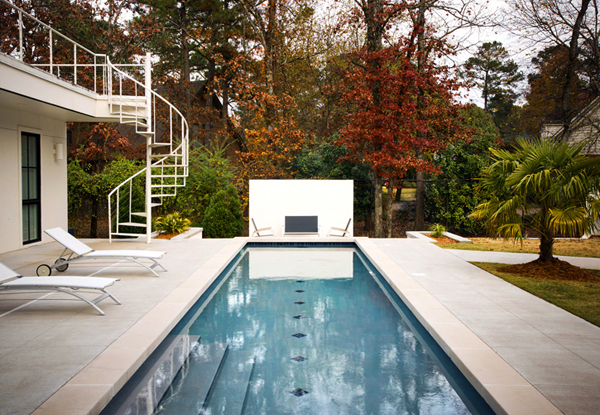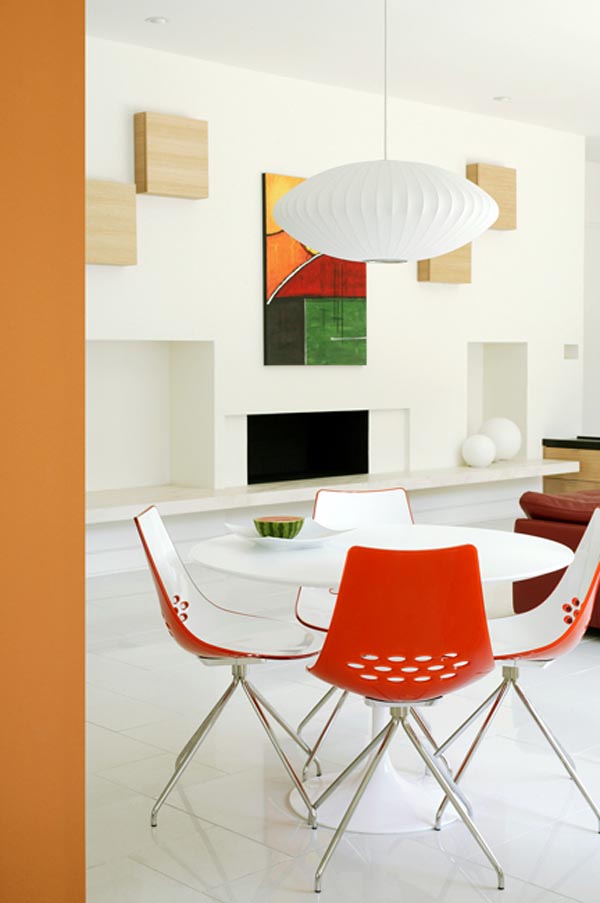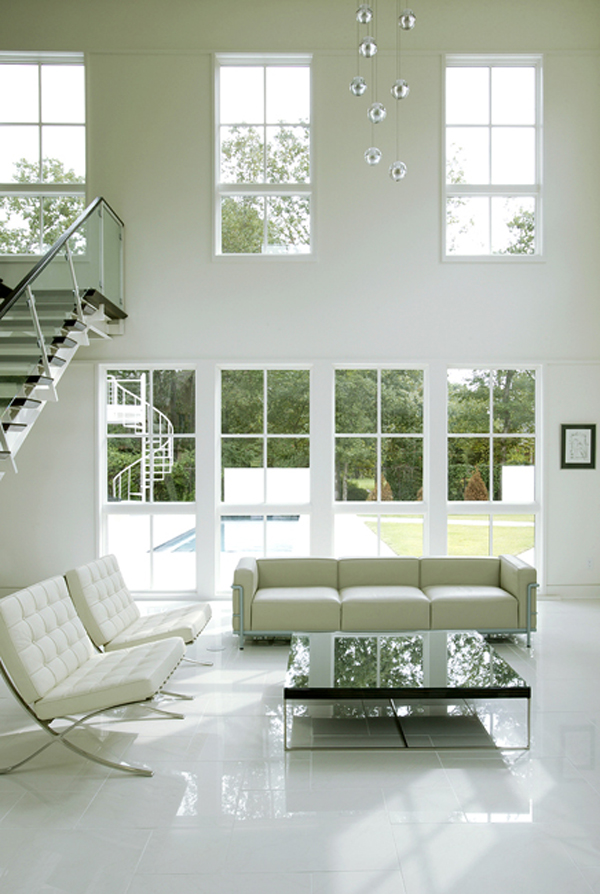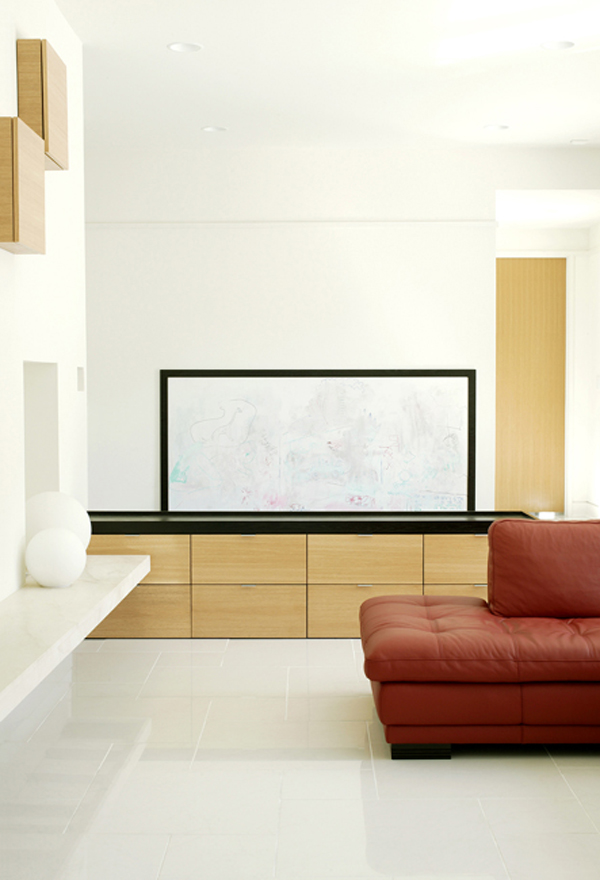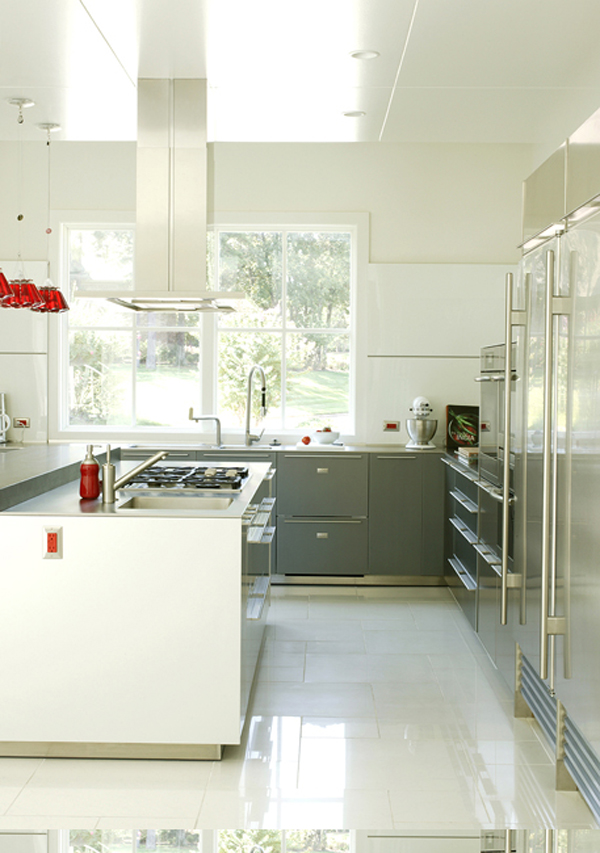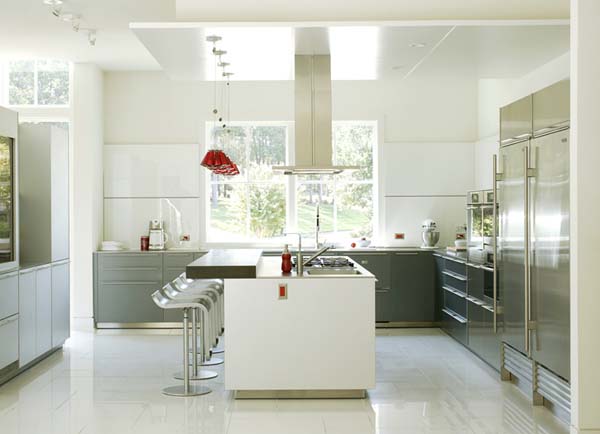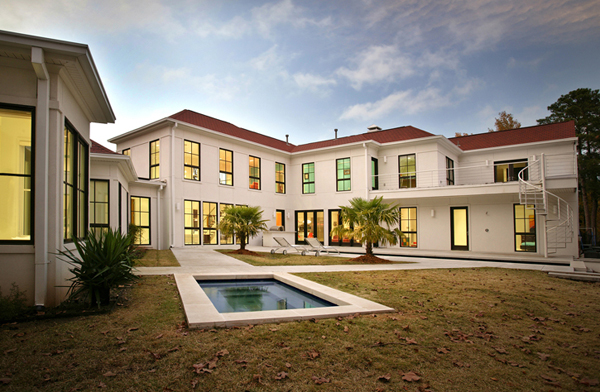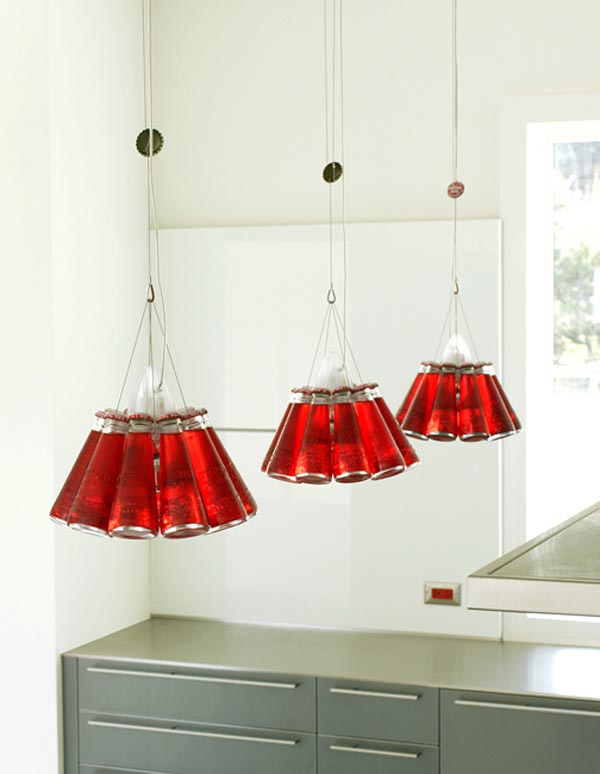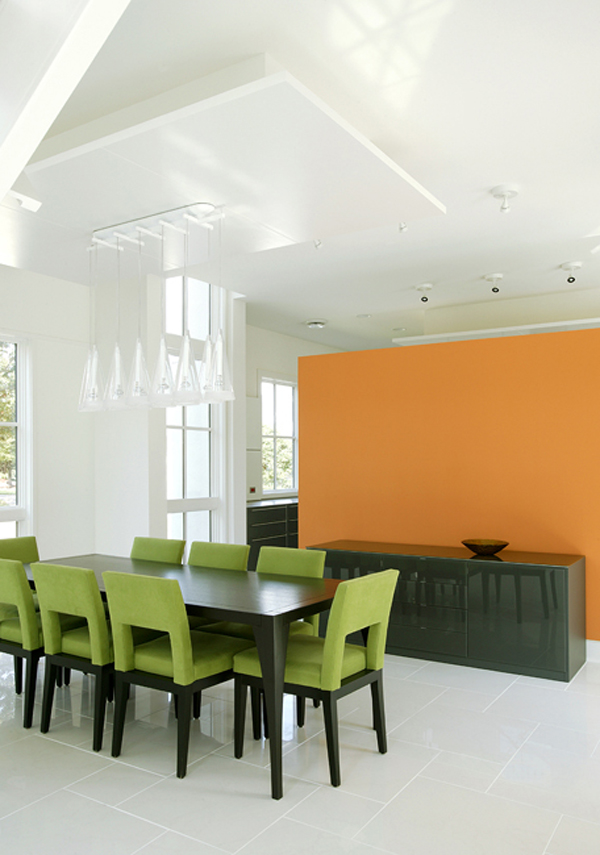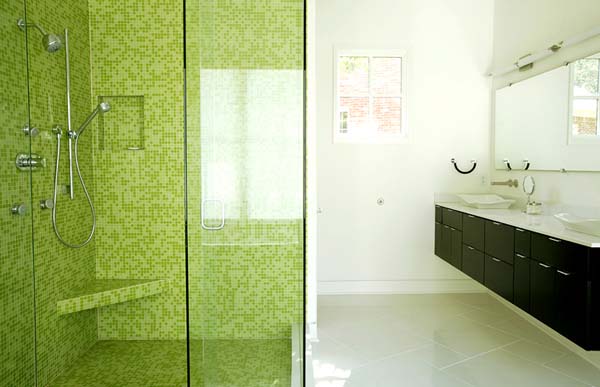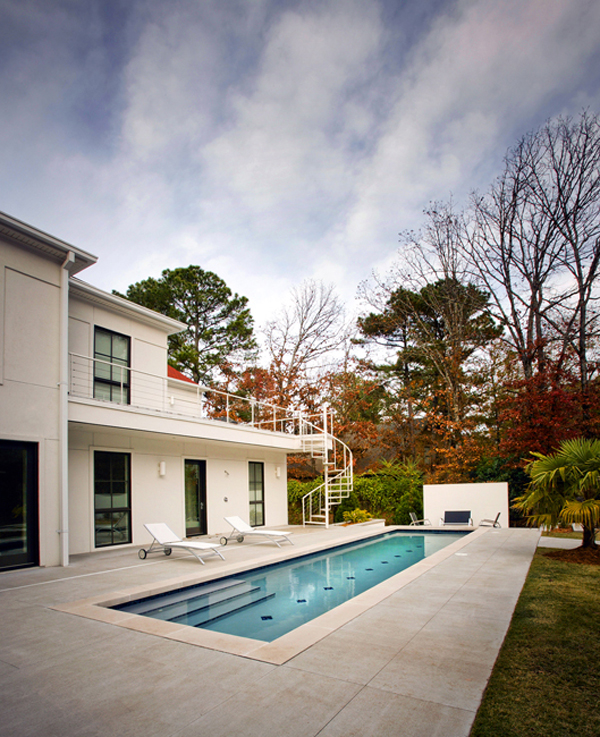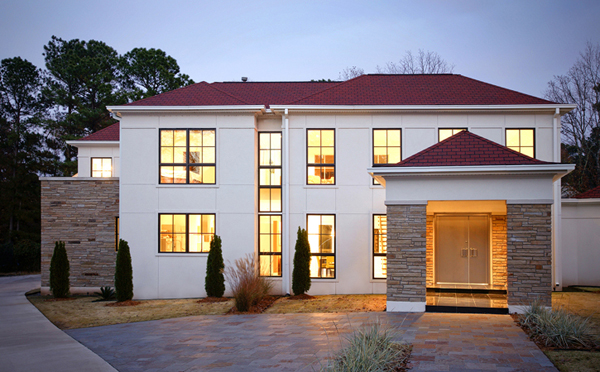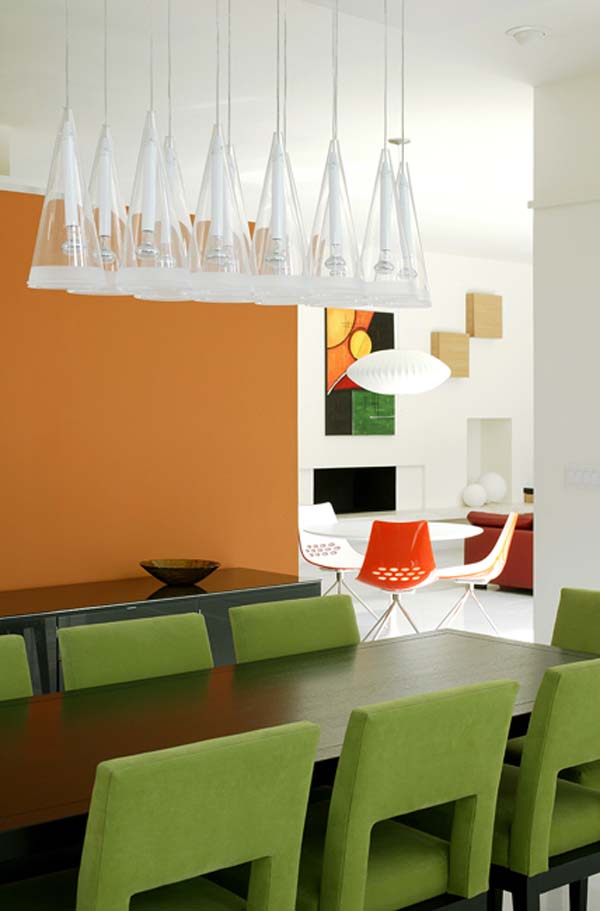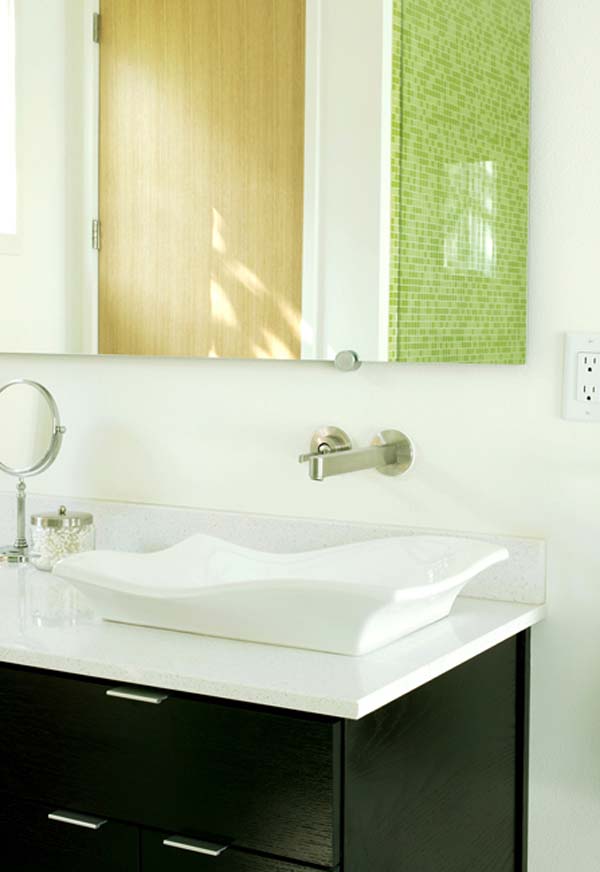 View the complete gallery
Share your Thoughts!