Beautiful Rectangular Lake Home With Wood And Concrete Elements
K_M Architektur has completed a brilliant lake house design with rectangular layout, the Wohnhaus Am Walensee. This project is located on Walensee lakeside, Unterterzen, Switzerland. As the amazing panoramic view, the design is aiming at exposing the entire panoramic lake and cliff and letting the household enjoy it from the house the whole time. The ideas then result on building a platform with beautiful wood siding and large glass windows.
The combination of glass and woods is fascinating so that the two-story modern house with compact casual lakefront style is harmoniously presented. The wall siding, however, makes the house looks very minimalist from the facade and entrance. The reversing look is shown from the other sides of the house. An elegant yet luxurious house with extending platform is standing beautifully on the green and yellow meadow. The high advantage on which the house is built also adds extra point to its beauty.
In addition to the exterior style, the wide glass wall with sliding glass doors enhance it luxurious appearance. After the awesome exterior, the lake home interior design does not extrude the lavish exterior but it seems more chic and minimalist. However, the minimalist detail keeps the house on its spacious mode. You can still feel the lively nuance as the large glass wall can keep the room bright and cozy decorations.
This addicting nuance can be felt in the family room, dining room and kitchen. Those three rooms actually share the same site as there is no divider to separate these rooms. This concept is probably to keep the border less ideas by which spacious visual is maintained. In addition, the refreshing scenery of the lake and rocky hill also contributes this spacious and limitless vibe.
Talking about the spacious room, it will be related to the furniture which furnishes the house. In the dining room, you fill find a minimalist dining table with bright golden wood color. To enliven this table, the dining chairs have their different accent with chromatic frame and red leather seat. This combination will remind you to the exterior house design which combines the modernity and simplicity.
In conclusion, the exterior of the house was designed by combining minimalist and luxurious style on each of its sides. In contrast, the lake house design ideas only expose its simplicity so that the spacious and refreshing nuance can be acquired.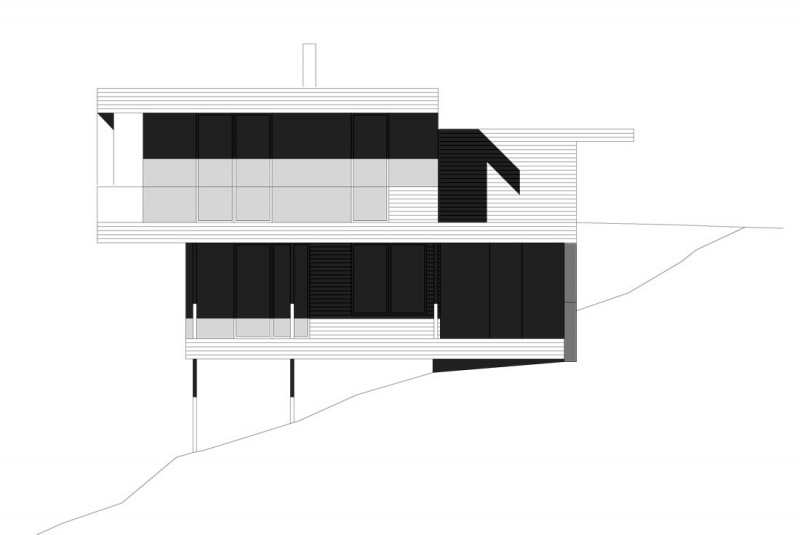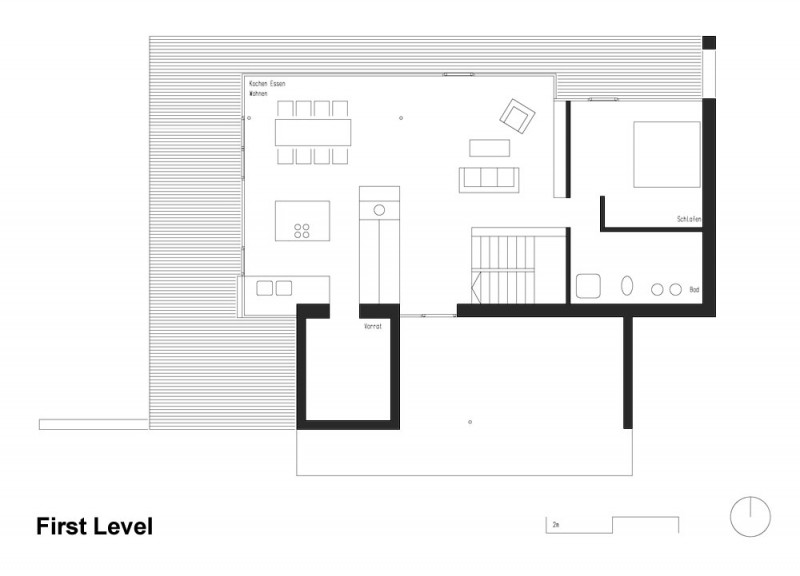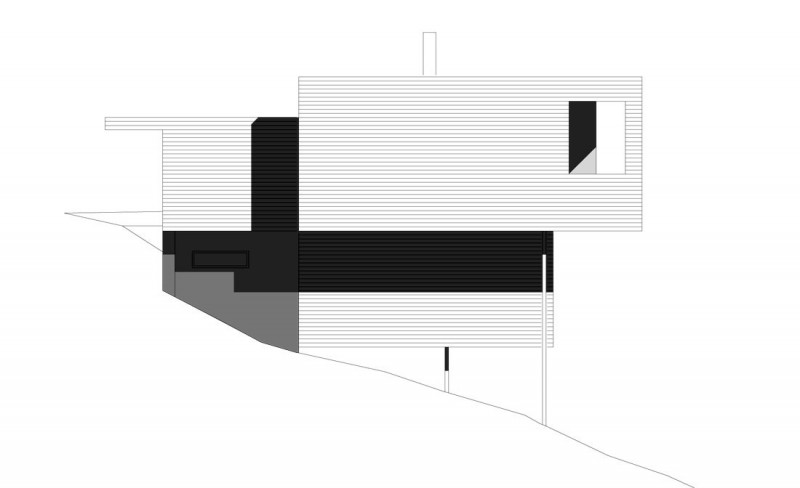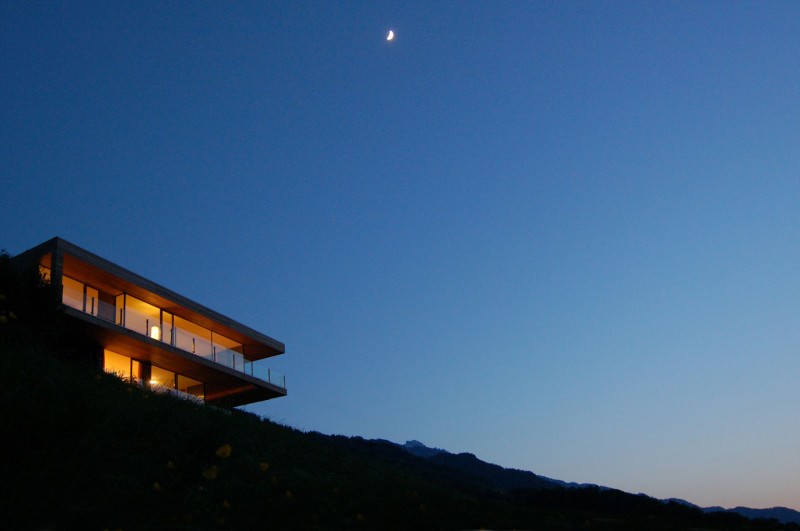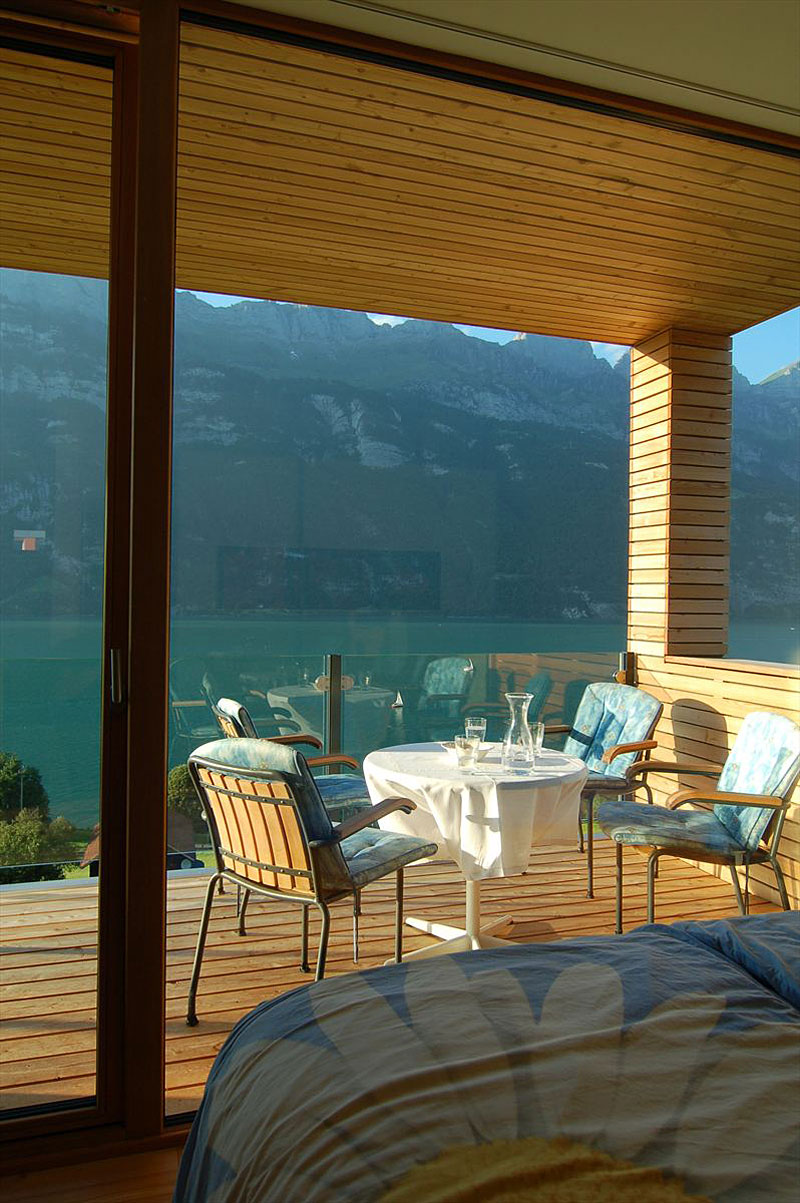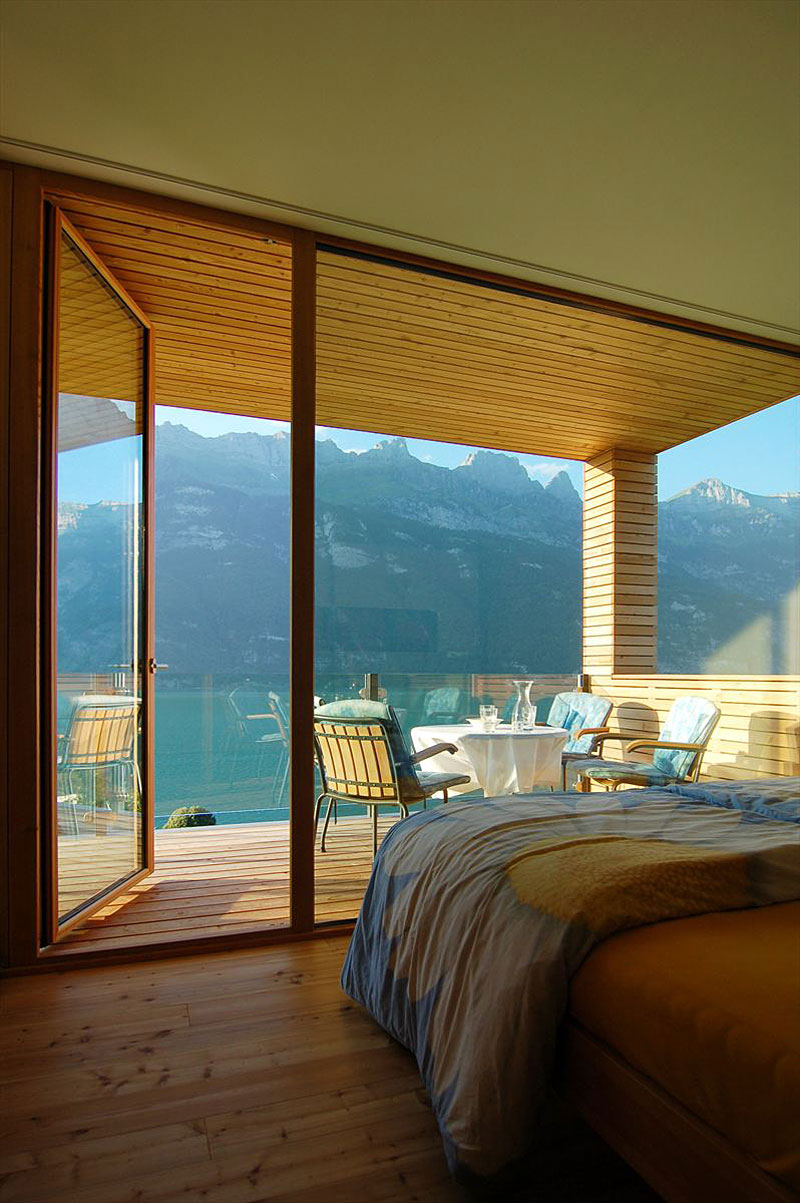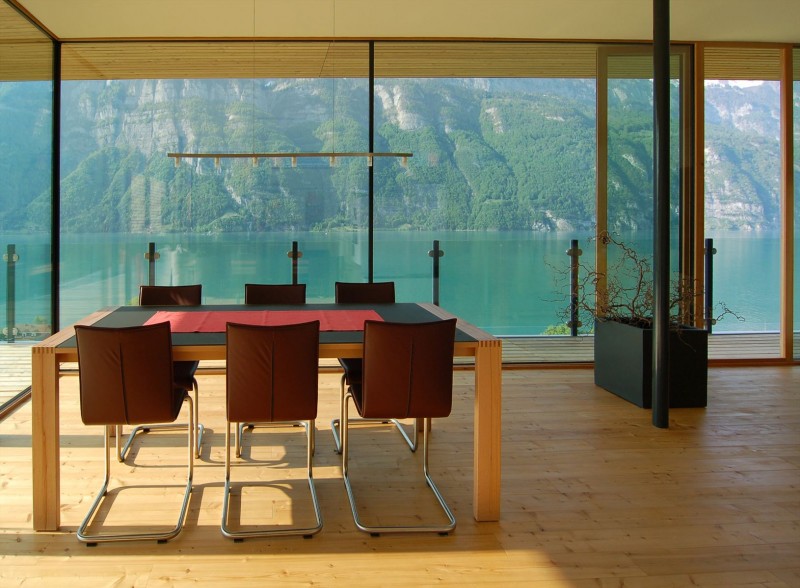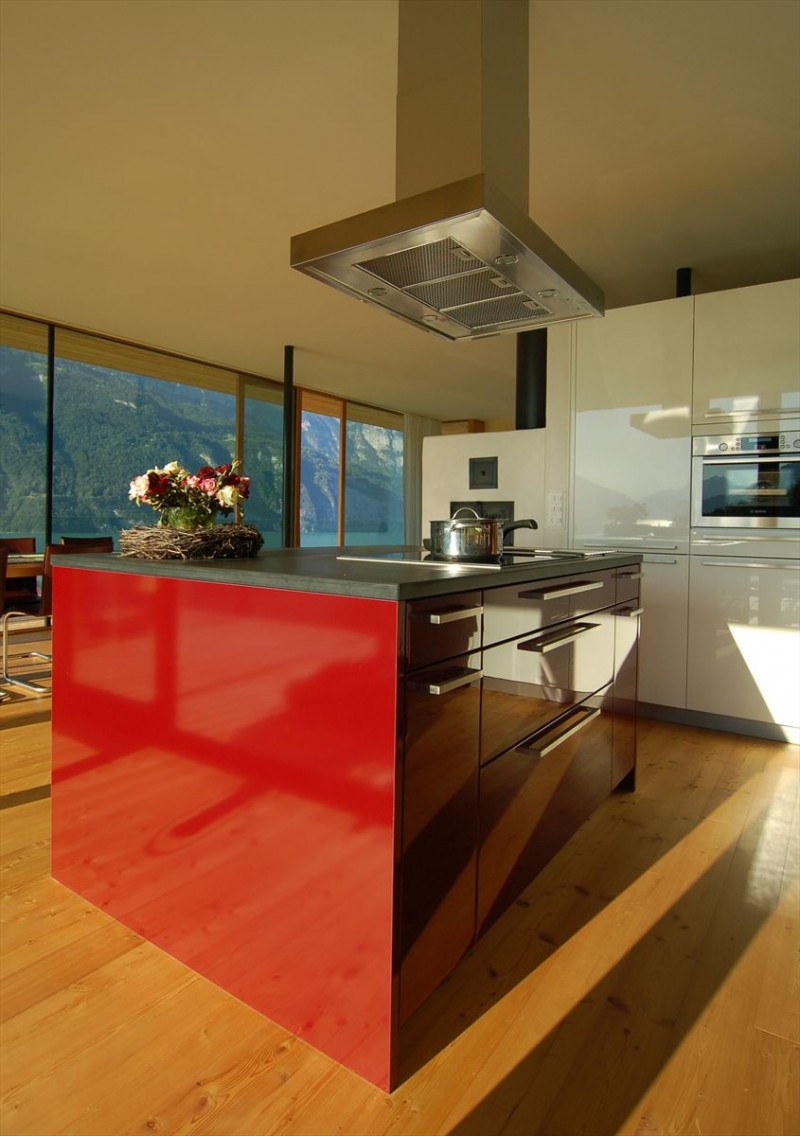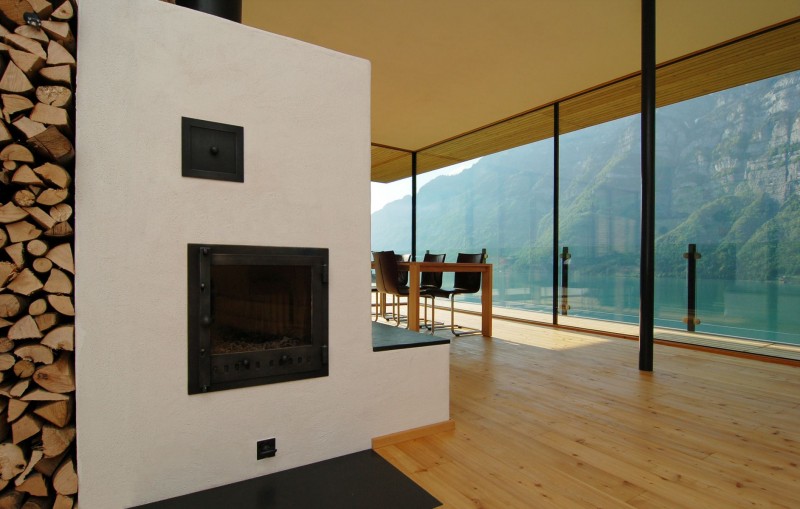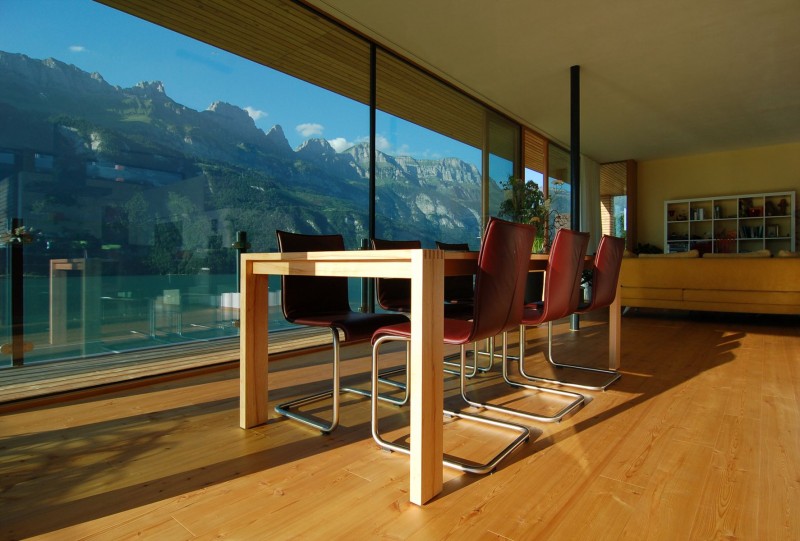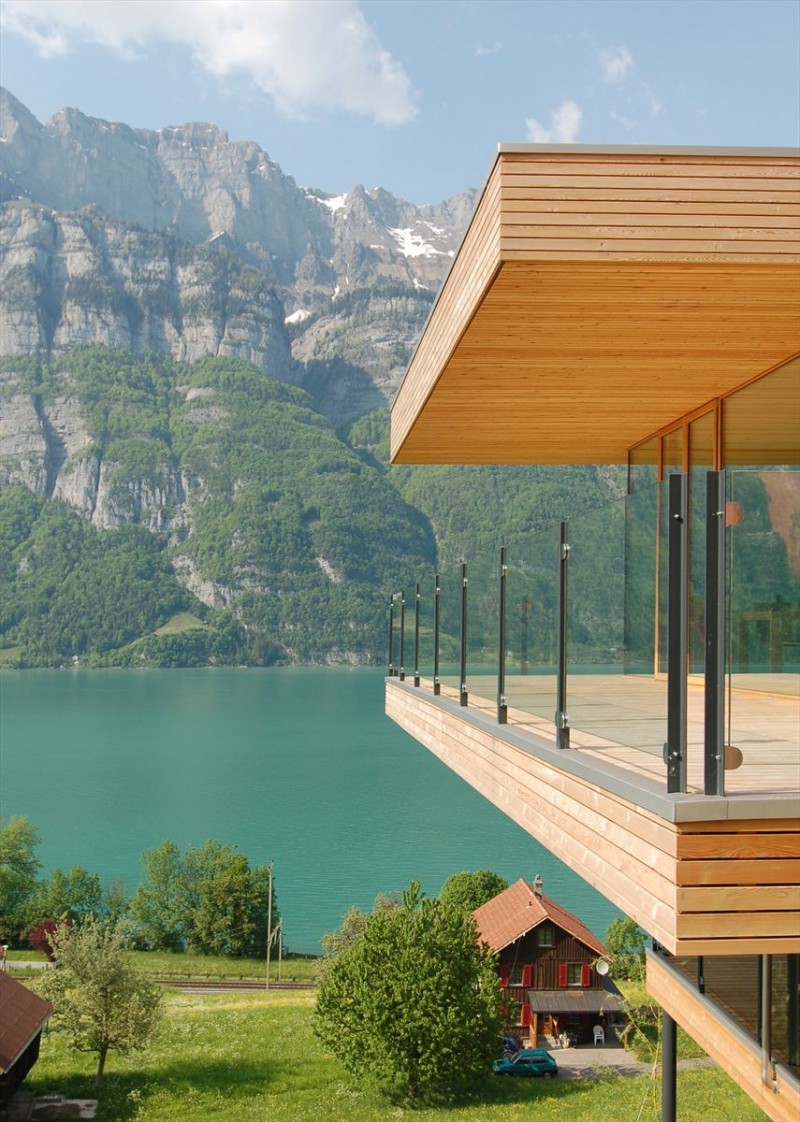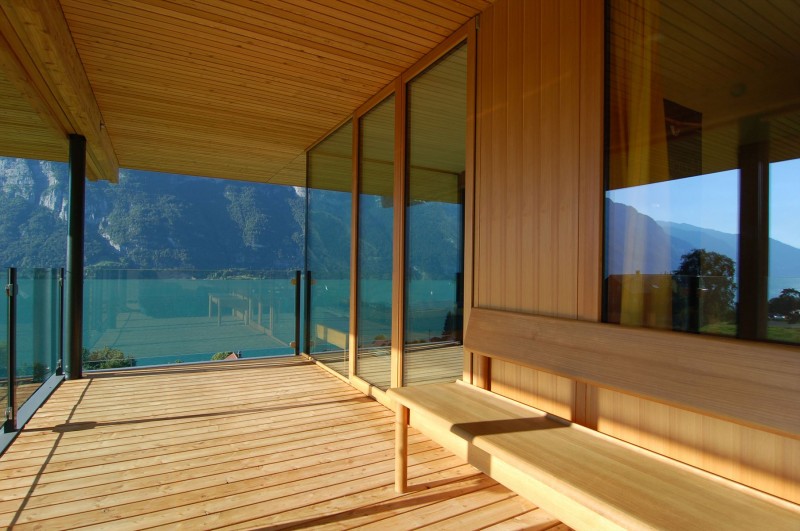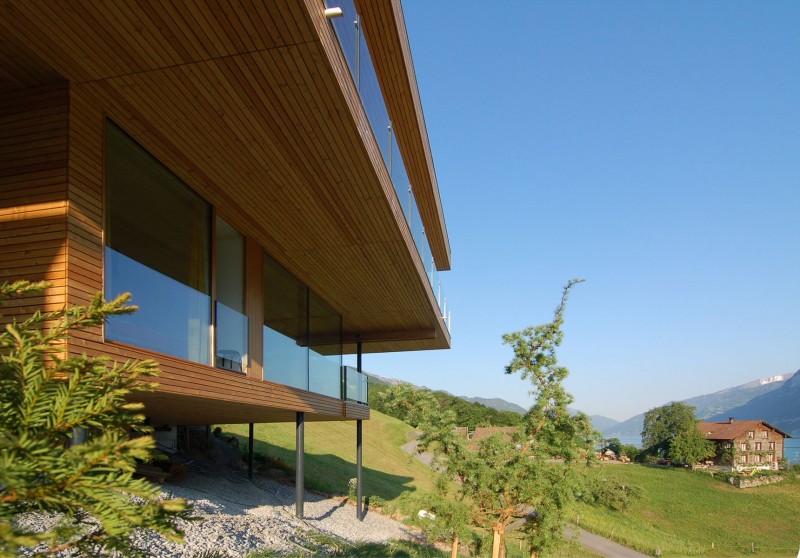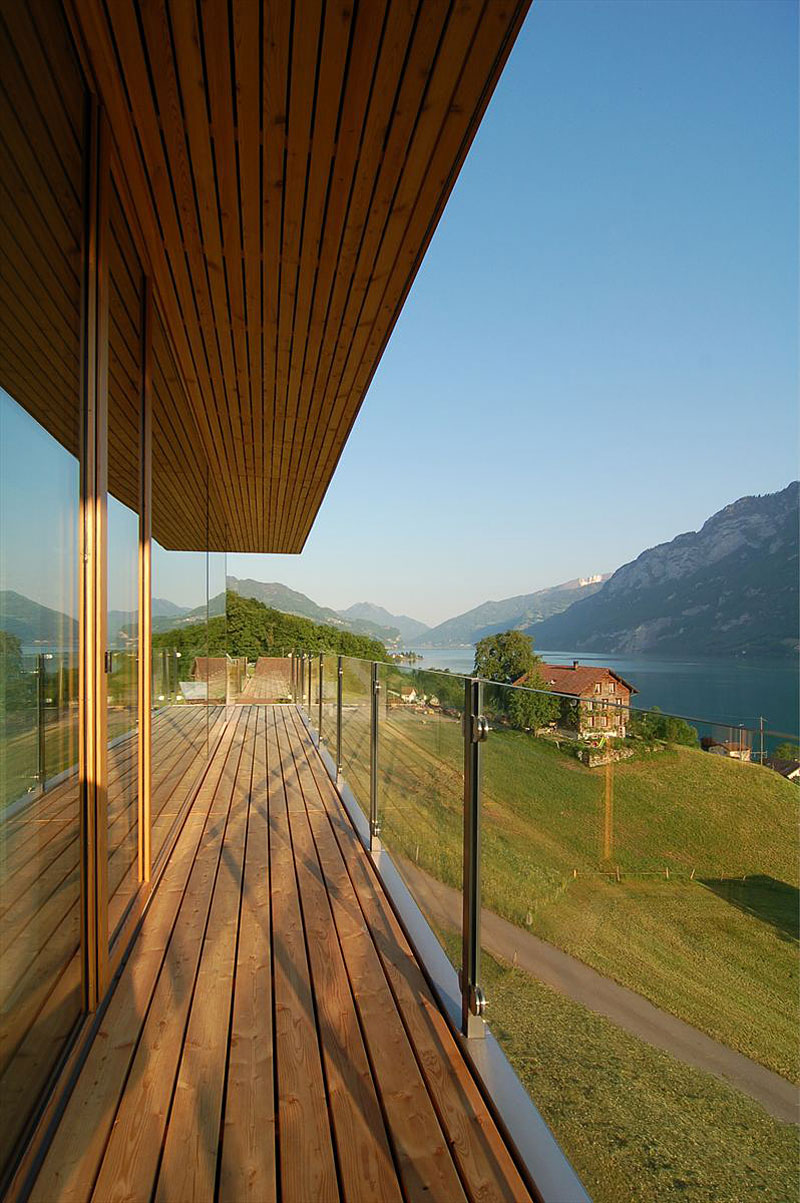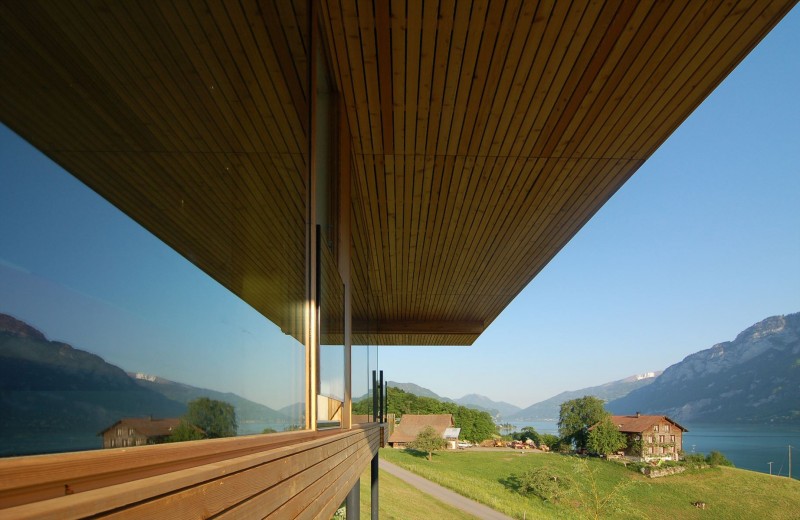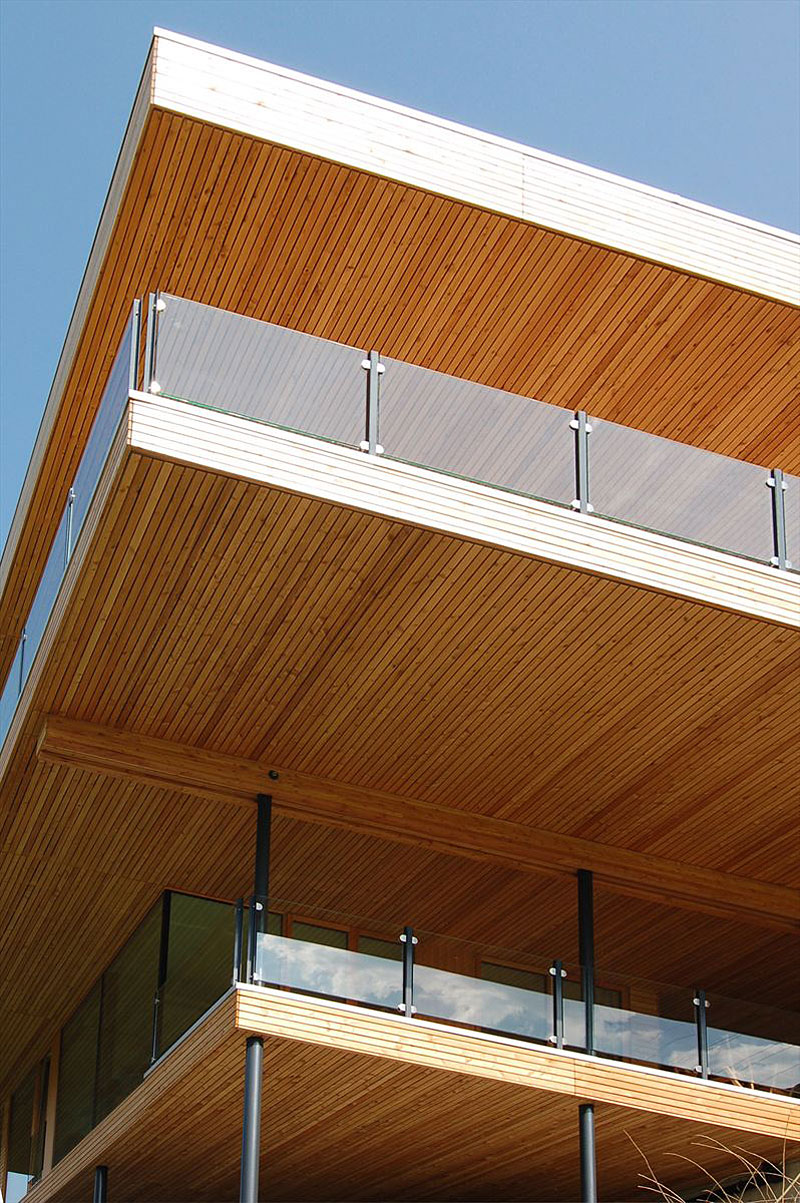 Image By : K_M Architektur
View the complete gallery
Share your Thoughts!