Cozy Scandinavian House Interior With Bright Decoration Style
The use of Scandinavian interior decoration becomes a popular style to bring the convenient living place. Cozy interior with bright nuance strengthens the comfortable area in spacious place within the residence. Within the small apartment, the use of white color tone becomes the perfect combination for the Scandinavian style.
Compact decoration is also important to make the tidy outlook. This apartment perfectly applies the bright Scandinavian style for interior with bright and cozy atmosphere. White dominates the entire building to create the bright and shiny nuance. Comfortable furniture is used to please the owner in their relaxation.
Living room with Scandinavian interior design uses white color tone for the wall and ceiling. The pale sofas are used within this spacious area. Wooden flooring presents the warmth with airy nuance of the classic windows besides. Elegant vintage pendant light above the simple blue tables strengthens the beautiful decoration.
Cozy kitchen in white cabinets is perfectly blended with wooden countertop and sparkling backsplash of glossy ceramics. Beside the kitchen minimalist dining area uses wooden table in circular design combined with modern chairs and grey sofa. To beautify the nuance, white shelves besides the windows and classic pendant light in blue becomes the perfect addition.
Simple bedroom decoration uses the domination of white colored wall and ceiling to be combined with wooden floor. Vibrant color for the bed is placed side by side with plain white storage. The addition of some spotlights evokes the elegant nuance. White ceramics are used as the wall within the bathroom.
Combined with marble floor in red color, this bathroom reveals the energizing nuance with cleanness decoration. Comfortable balcony becomes the perfect place when the vibrant colors are used towards the pillows to be collaborated with comfortable white sofas on wooden floor. Iron railing helps enjoying the green courtyard beside.
Designed in white, this apartment interior design successfully evokes the Scandinavian plan to emerge the bright and cozy nuance. Compact decoration within the small area surely gives you the comfortable residence. Bright color from the outdoor is reflected by the white wall to fulfill the entire building.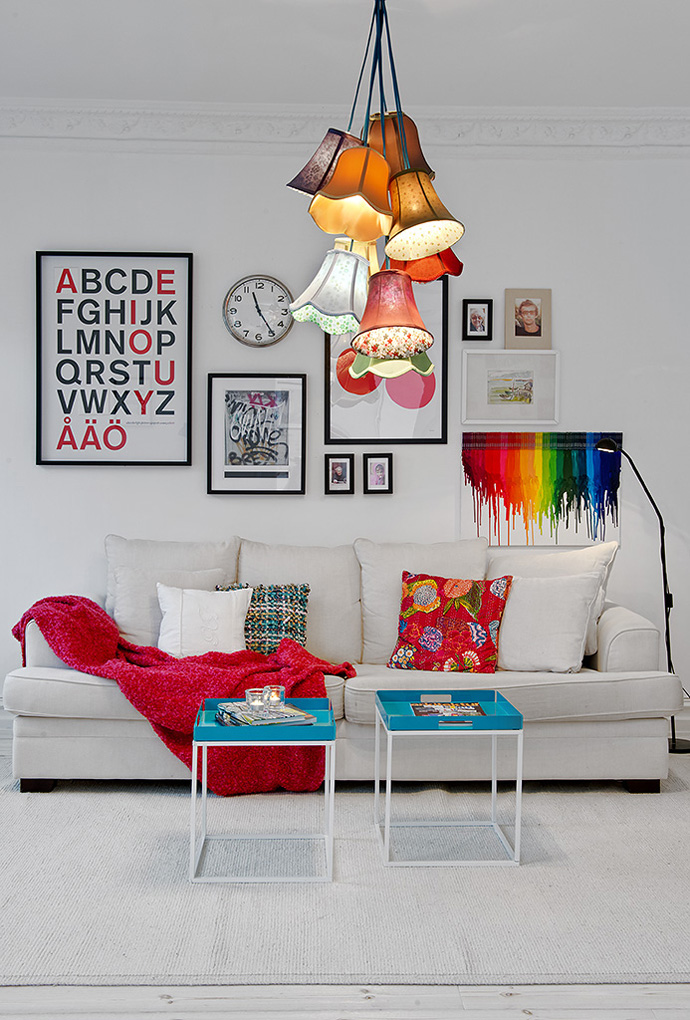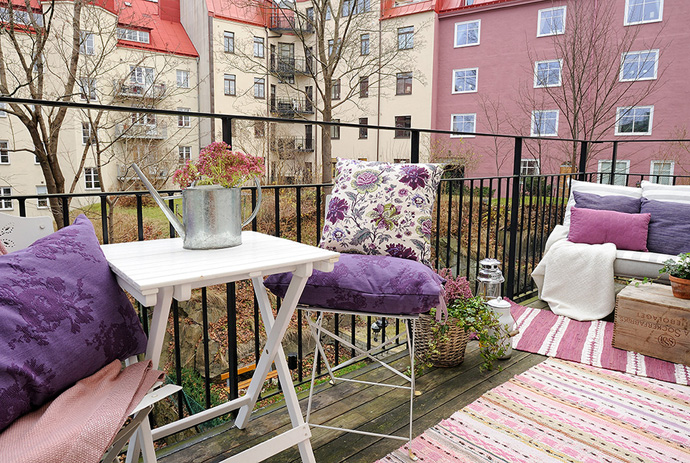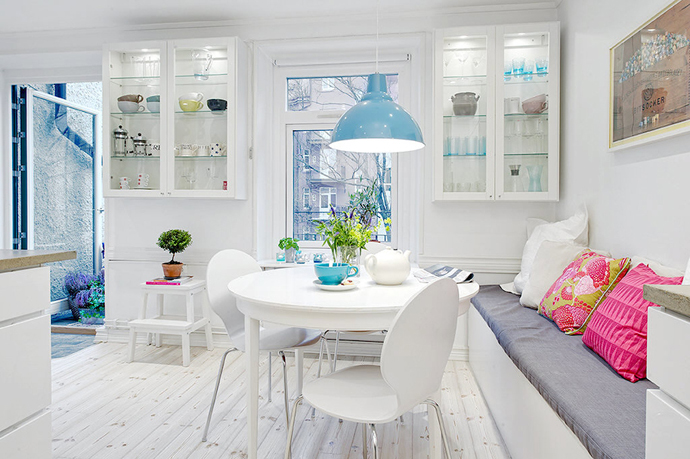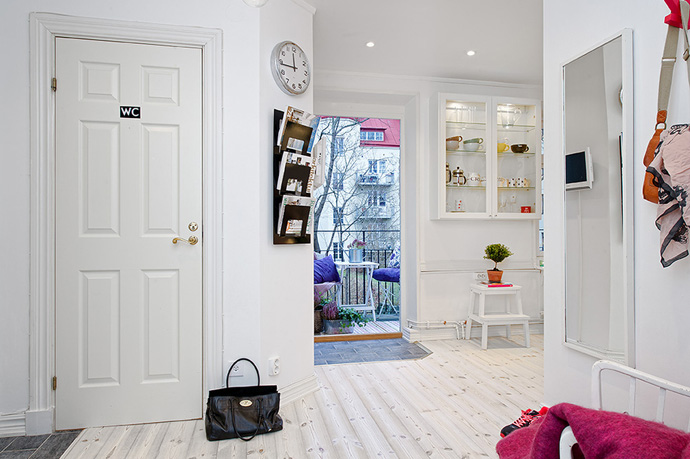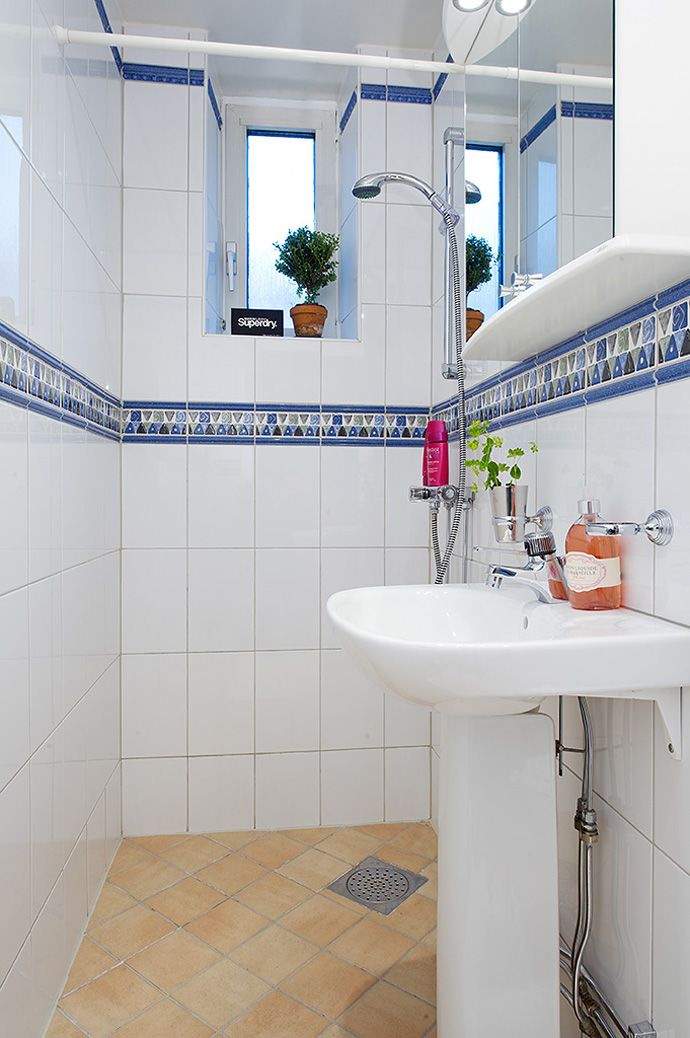 The use of another vibrant colors for the furniture, it can be a fabulous style to please the owner. Those Scandinavian interior design ideas in white accent become a perfect choice to create the fabulous living place with bright and cozy nuance.
View the complete gallery
Share your Thoughts!