Stunning Modern Home Design With Concrete Walls And Glass Materials
The design architecture of stunning modern home is developed through the time. In this era, many people want a modern style for their house. M house that was designed by Marcel Luchian also has this kind of house style. The remarkable modern house project itself is located in Singera, in Chisinau, in Republic of Moldova.
This house has a wide yard with various of yard decorations. This modern home design consists of two floors. The first floor has black outer wall color while the second floor is painted in white. Concrete becomes the main material for the building, but glass is also used to make the house looks shining and modern view.
Outside the house, at the yard, there is amazing swimming pool area in modern design. This area is constructed in thick concrete design. There are also lounge chairs to enjoy the weather there. A fire spot is also designed here to give warmth for the residents.
As we look closer and get into the house, the interior of the house is designed in black and white too. Living room is decorated in white sofa set and white carpet on the black flooring. TV is located near the simple but modern fireplace.
At the other side, there is white simple kitchen with two stools. As we go to the bedroom, this room is designed in black and beige color. Glass windows in wide design is decorated the room. This windows is also completed by the long subtle beige curtain.
Wide bookshelf is available to put many kind of books while abstract painting adds the artistic touch. Bathroom is built in the similar concept of the bedroom in modern style. Glass is used at many corners too. Upper balcony is designed near this bedroom to enjoy the outdoor weather. The modern home design ideas here are so amazing views.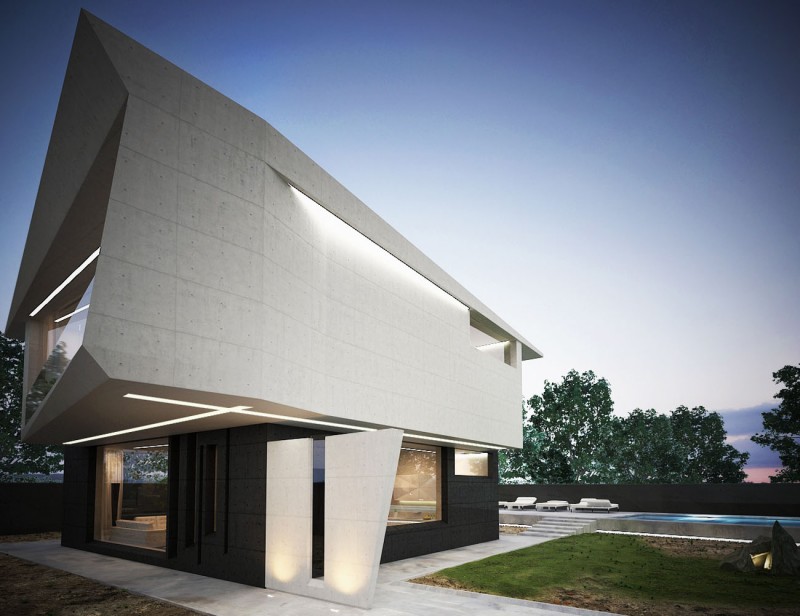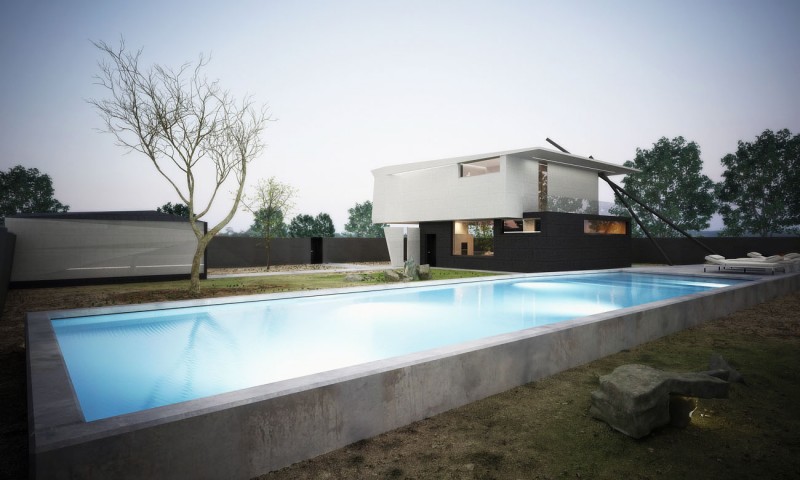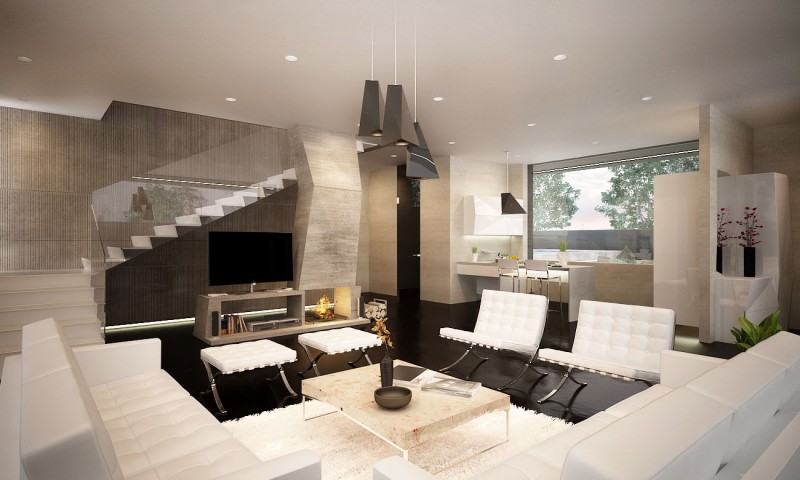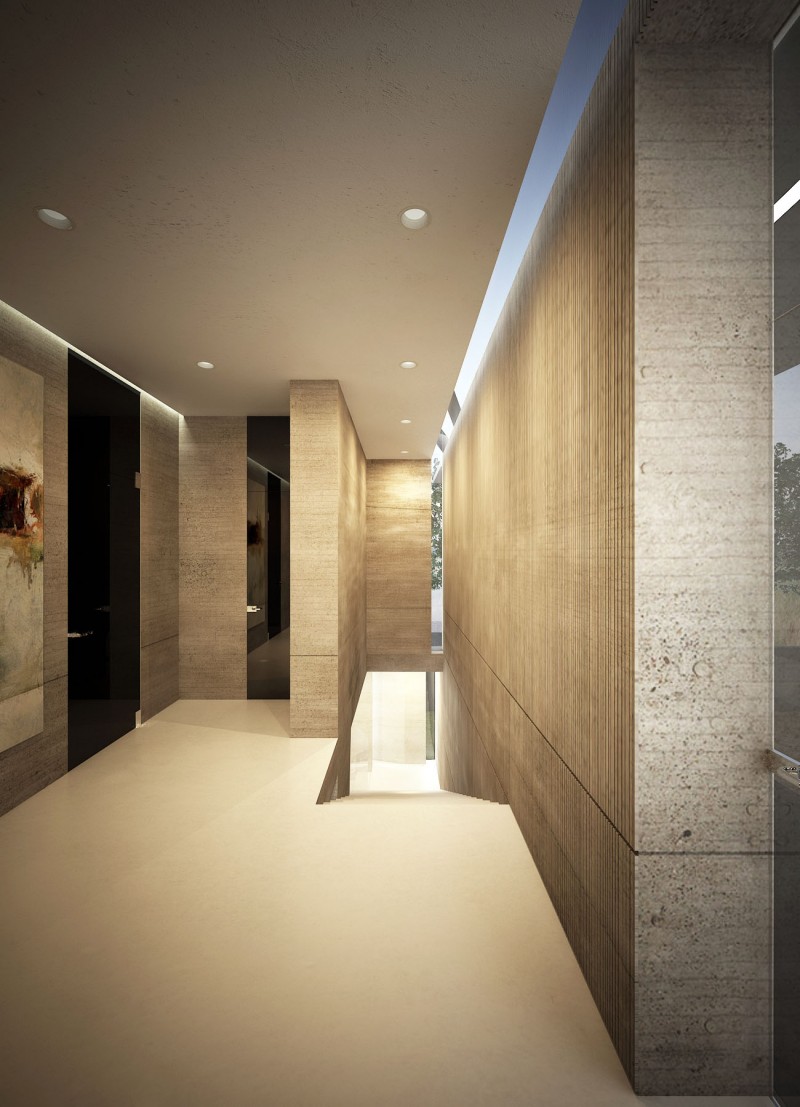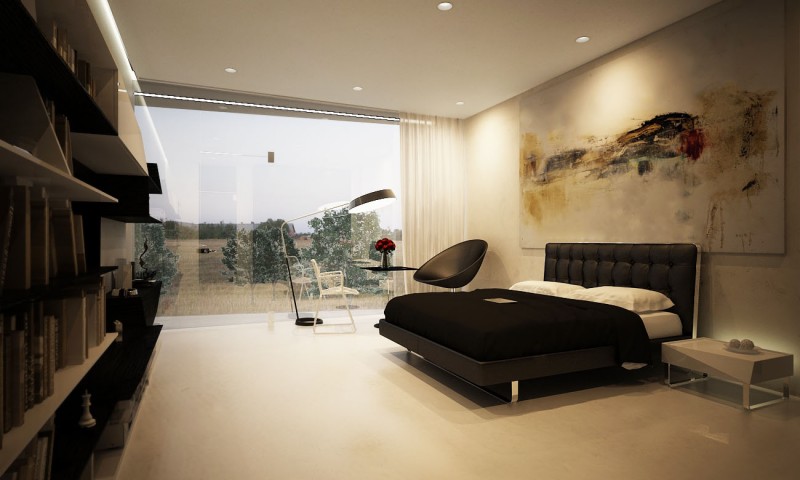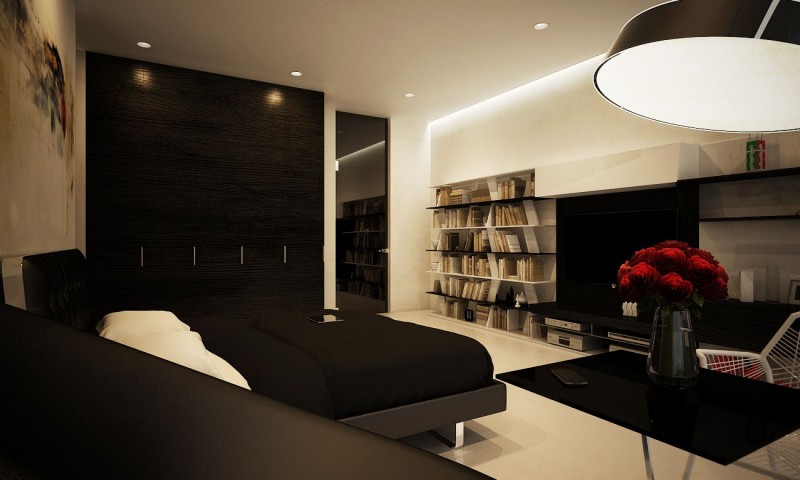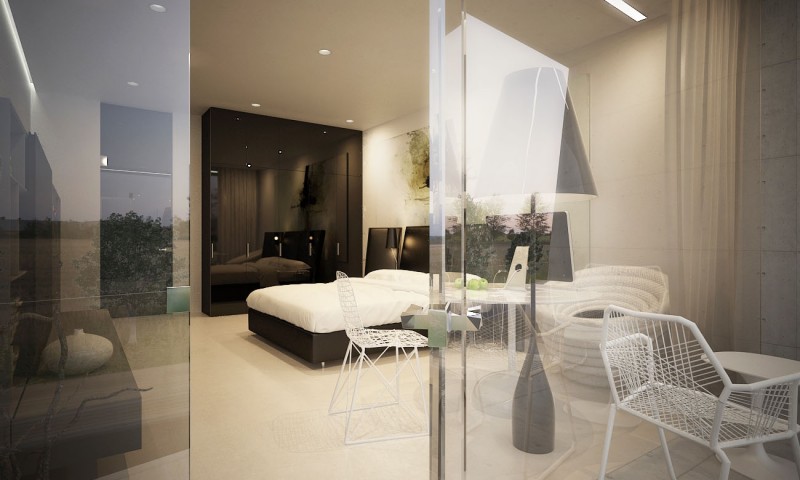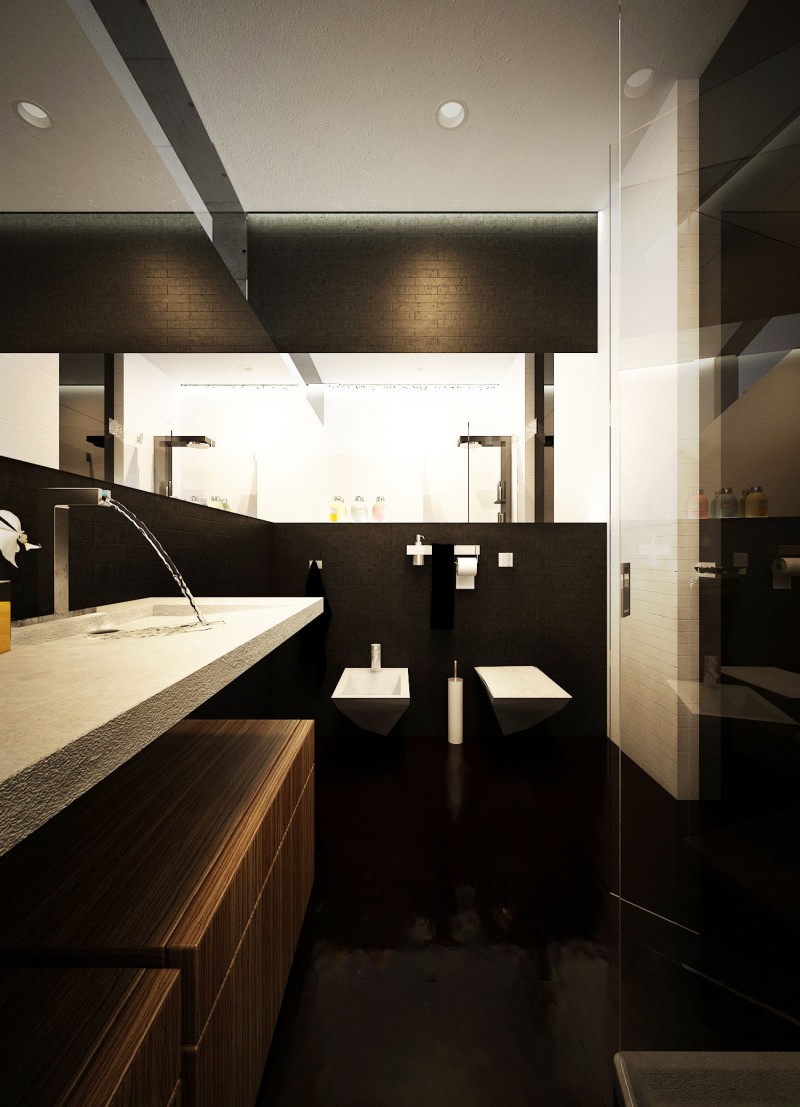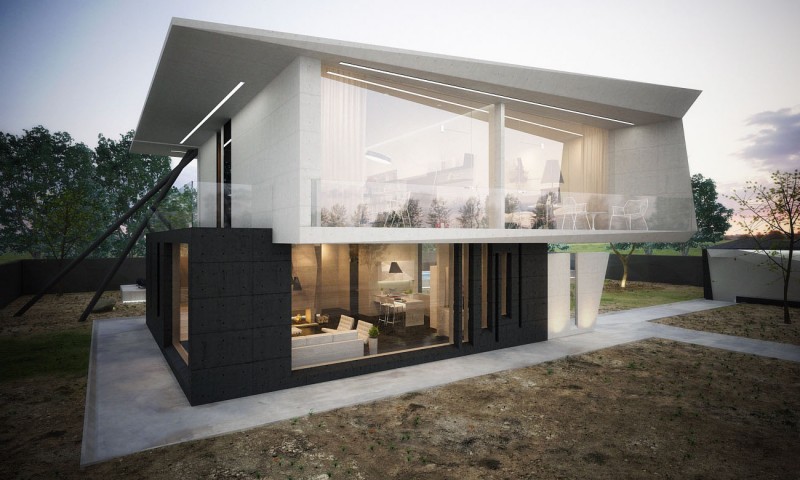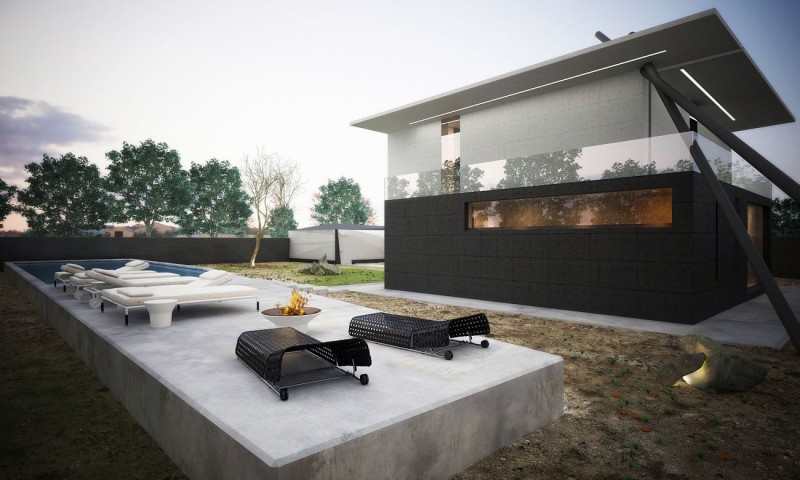 Image By : Marcel Luchian Studio
View the complete gallery
Share your Thoughts!