Elegant Home Covered By Infinity Swimming Pool And Natural Garden View
Francis Landscape creates a natural garden design and brings the concept of fence-less park. This idea presents the Mediterranean Sea as the background over the greenery arrangement. Pine tree becomes the tall plant filling the space above furry green weed below the needle leaves. Small pond has it space among the green making the naturalist setting of this garden enlivened. A portico looks so elegant by the curvy pond.
This watery space in the garden has kinds of rocks to frame the water and the soil. It contributes to natural garden design ideas to be alive. Wild grasses beautify the garden scene since they live naturally up on the stone about the pond. Clear water fills up the small natural pool. Artificial water flow enhances the freshness of this modern plant living space.
Small and furry green weed grows intervening stone array of the patio. This patio leads the way to this garden owner building on the hilly land. It also divides the bamboo cluster that resembles an oriental scene garden. On the main building, the horizon of blue Ocean serves the vast world upon the garden. It is a contemporary home architecture design where rectangular swimming pool completes the building with fresh and cool water.
Big mirror reflects what existence before it. That is the swimming pool acts as, the blue sky and all the palm trees perfectly copied by the solemn water of the blue pool. While do the swimming, it is not impossible to enjoy the vast light blue sea scenery. To make the front yard nicer, decorative stuff seems to be a terrific complimentary ornamental among the green scene. It shows the beautiful garden design ideas about the contemporary living home of Bsalim, Lebanon.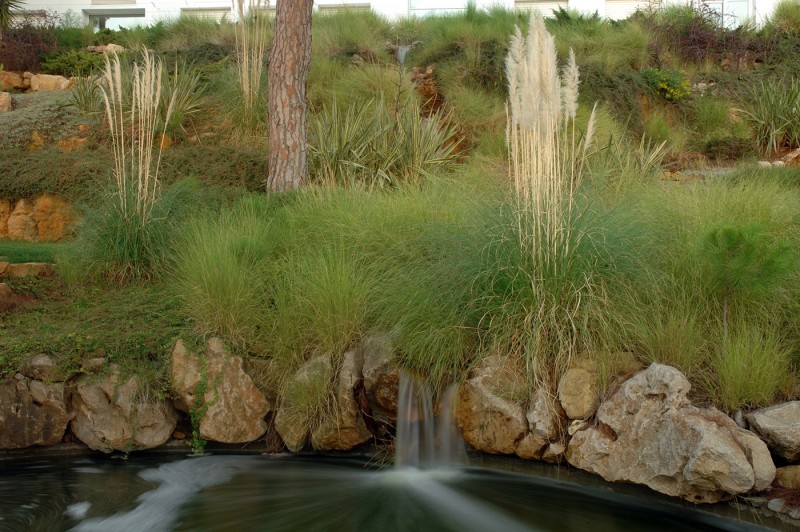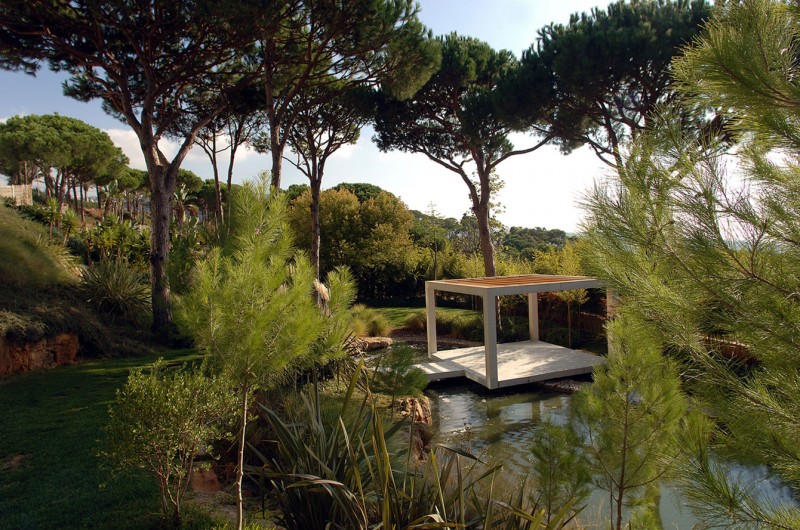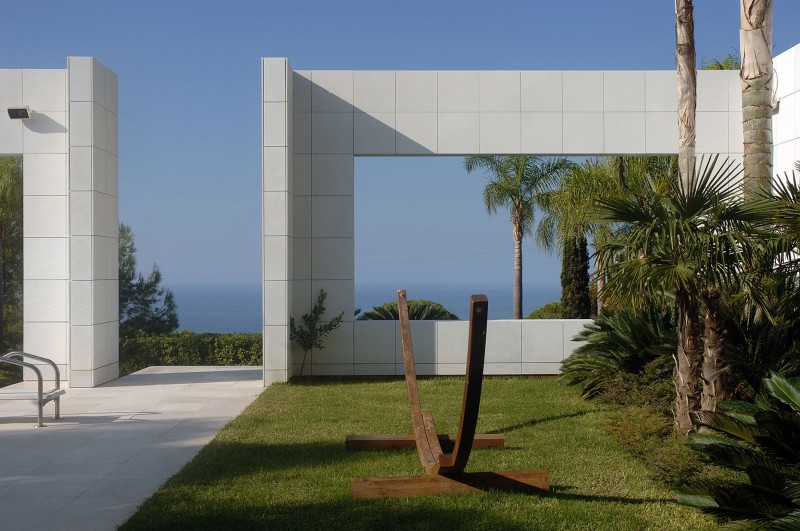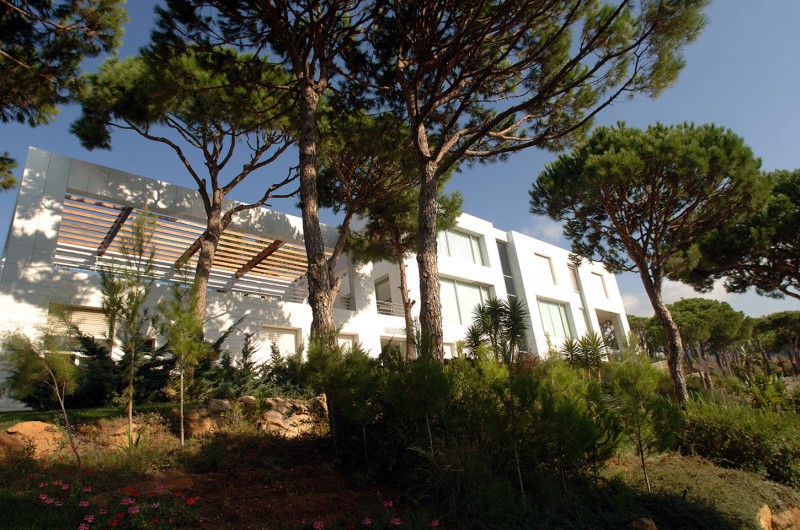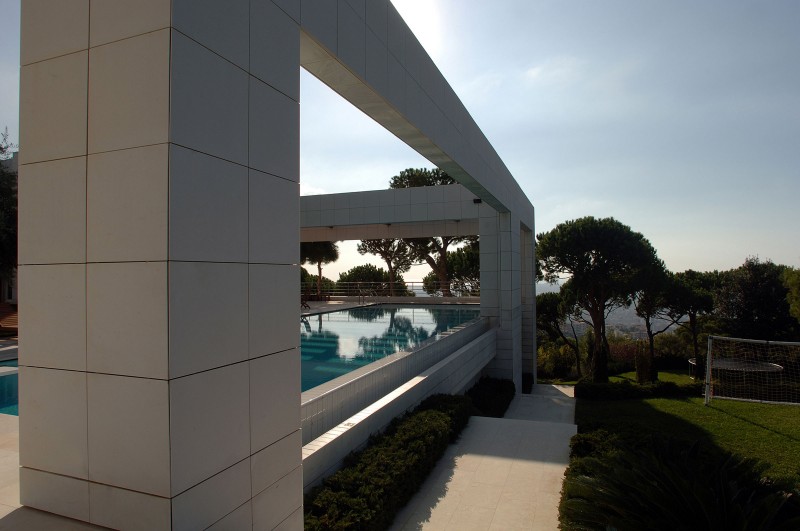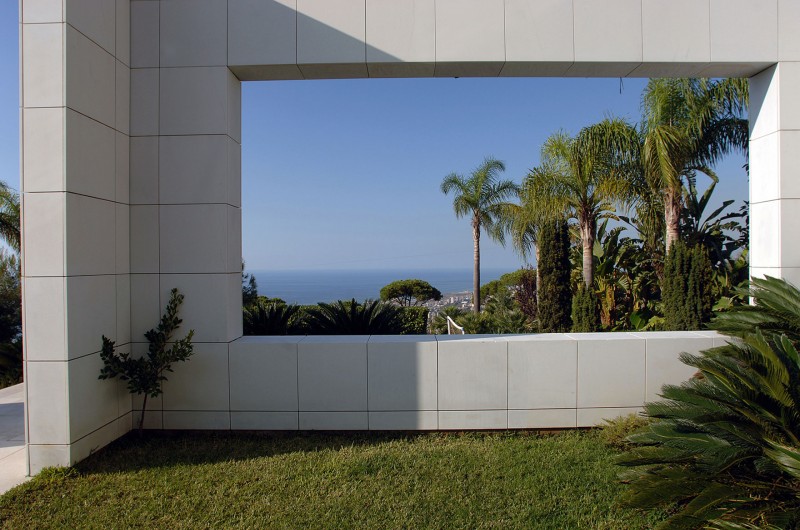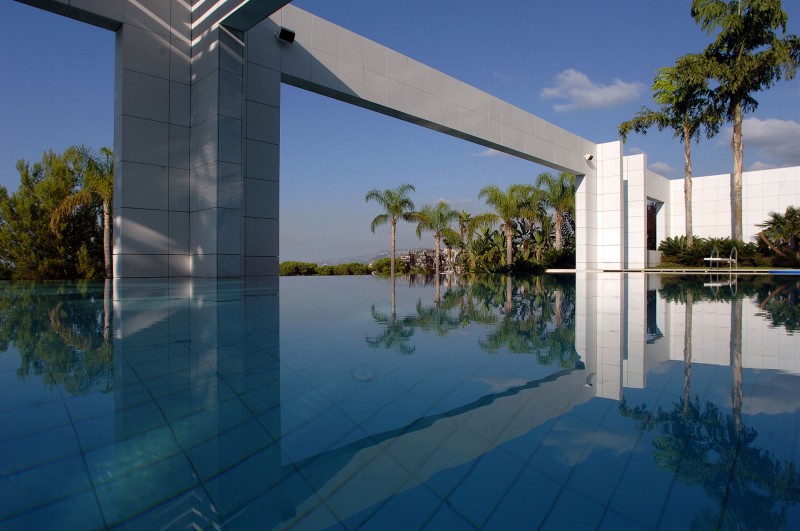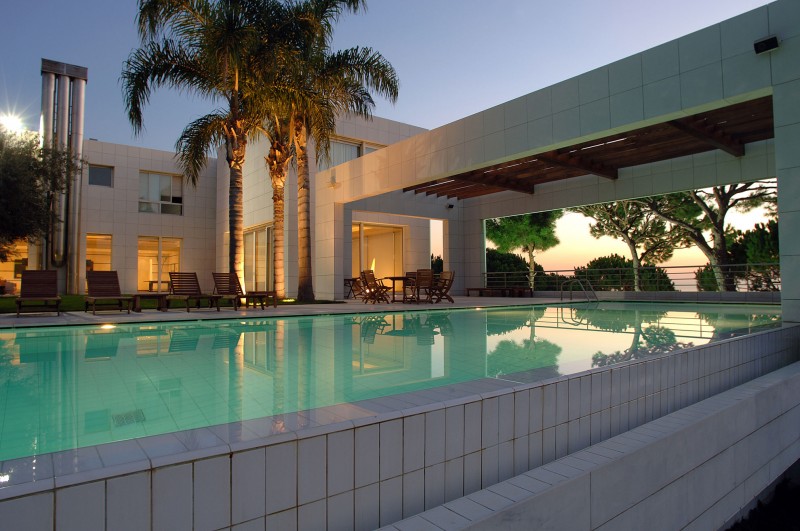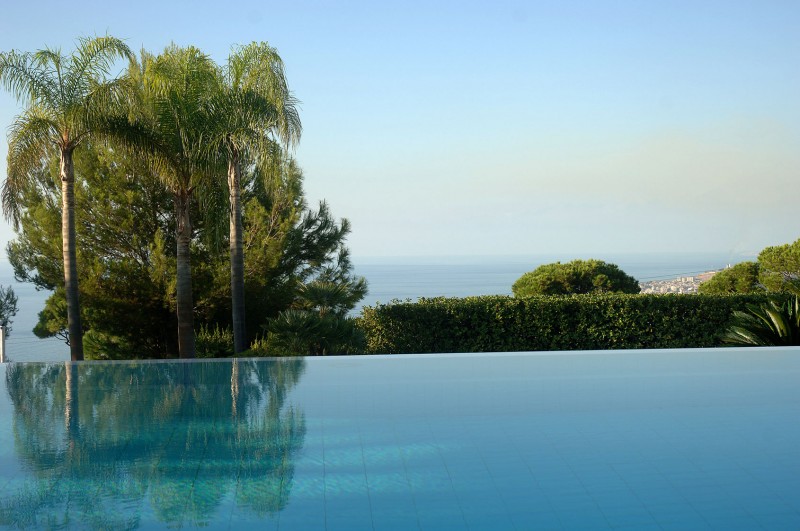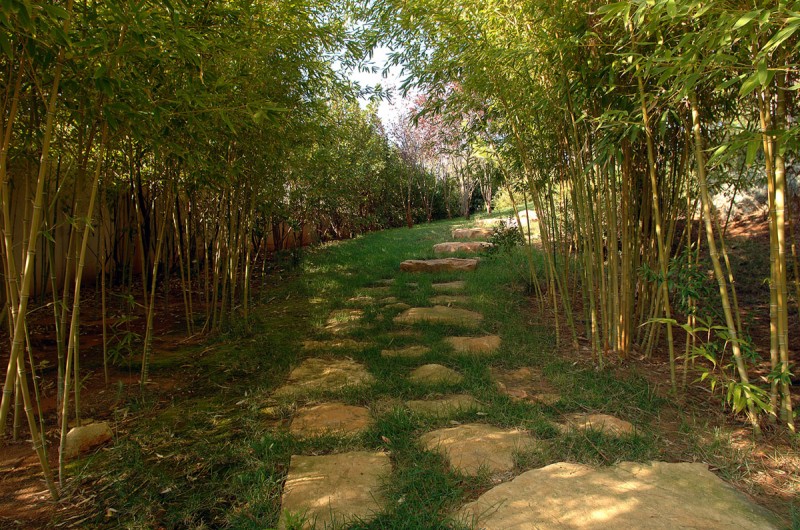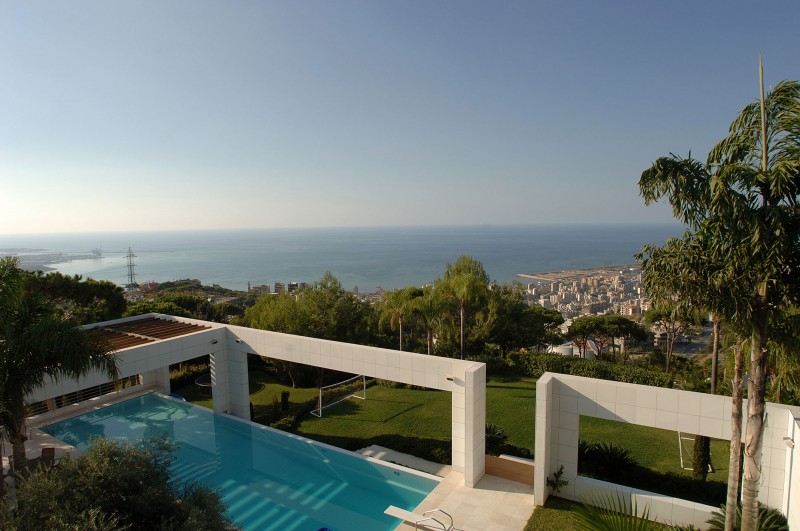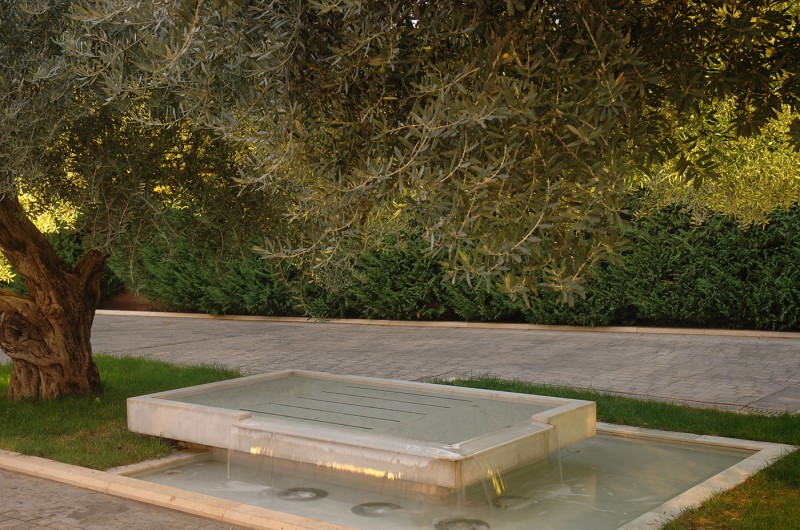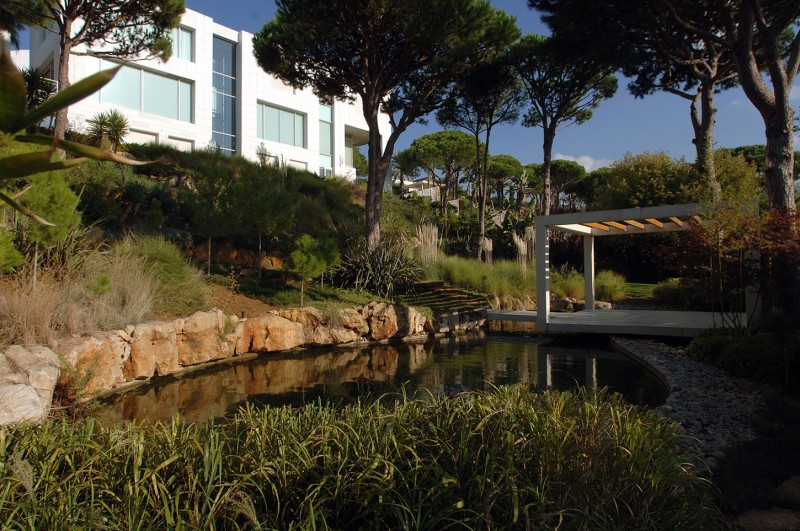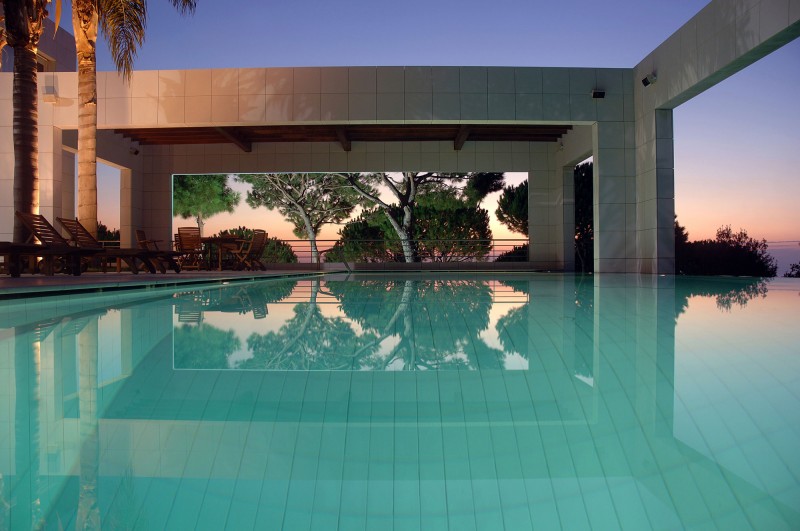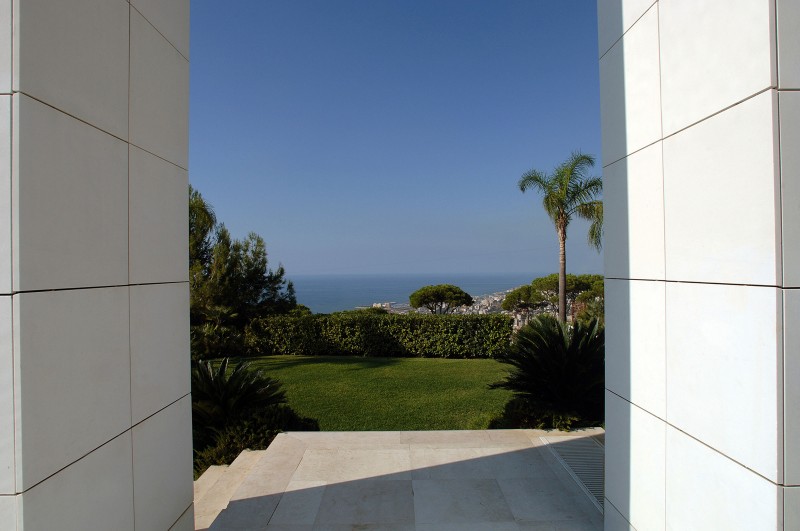 Image By : Francis Landscapes
View the complete gallery
Share your Thoughts!