Stunning Minimalist Living Room For Your Fresh Home Interiors
You can bring this stunning living room to make your house interior fresher. This living room has minimalist style and can bring fresh touch in your residence. This living room also has adorable furniture that can satisfy your outstanding taste. The beauty of this furniture not only can satisfy you, but also can be the house decoration. So, are you ready to amaze your guest? Let's read this full article!
The first living space has black and white as the main color. It has cream marble floor which is covered by black fur rug. Imagine how cozy this place to play with your children. This carpet also has white cushions which is perfect for relaxing time.
In the room corner you can discover white couch which brings stunning view from this living space. It also blends with black stylish pendant lamp. Such a pretty stunning modern living room! In the side of the couch you can discover black cabinet which is stuck on the white wall. Look how adorable this design!
The second living room has nautical theme. It has wooden floor and blend with blue wall. You can see the carpet with the combination of blue and white color set in the middle of the room. Above this carpet is available wooden coffee table.
This table also combines with white couch and rectangle white pouf. This room also has big glass window which is combined with dark blue color. Look how fresh your room! Behind the sofa you also can find two white bookshelves which are suitable for your book collections.
The last living space has vibrant red color as the main theme. This mini living room has the combination of wooden floor and white floor. It has eye-catchy red sofa which faces the wooden TV cabinet. This couch blends with round glass coffee table. Look how adorable this design. On the ceiling you can see glossy red border that makes your interior looks fabulous. So, what modern living room furniture that you adore the most?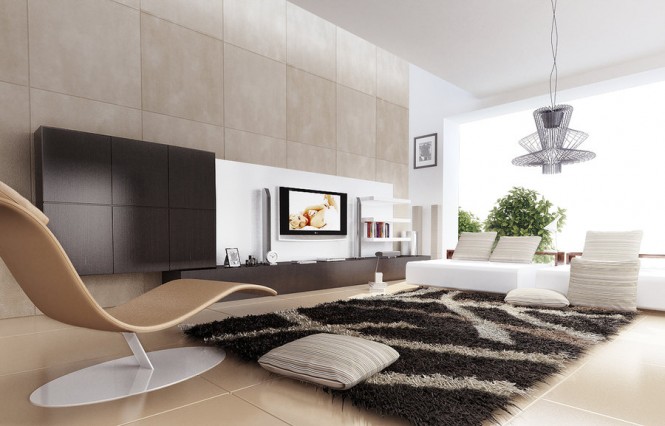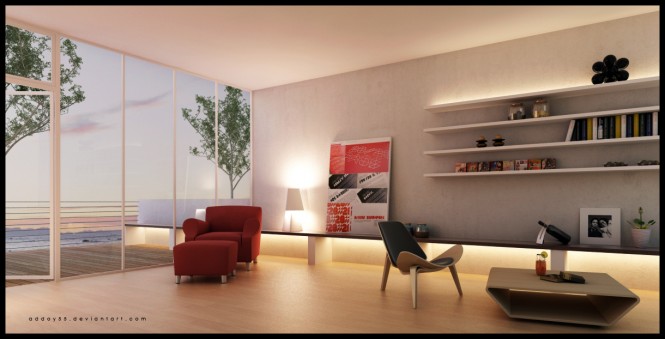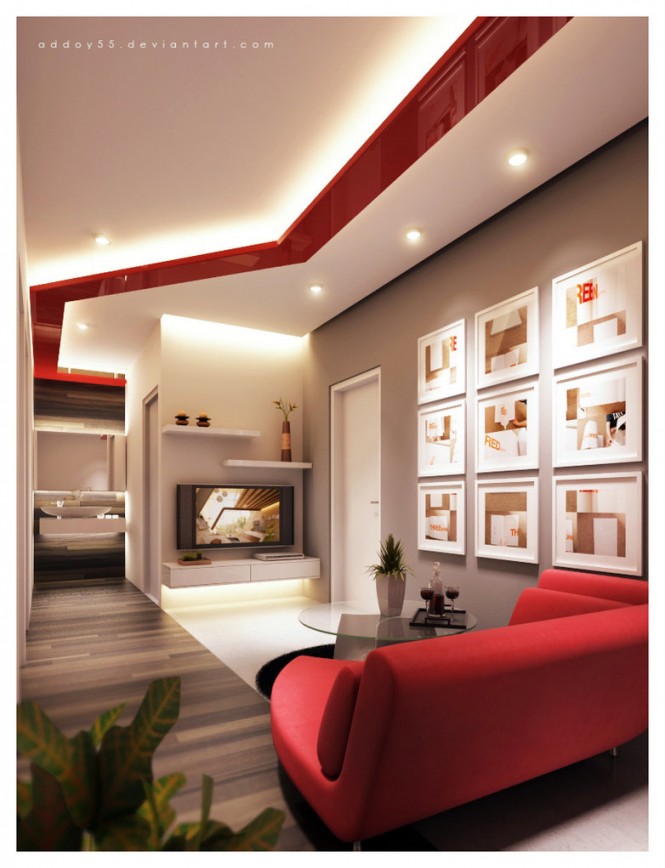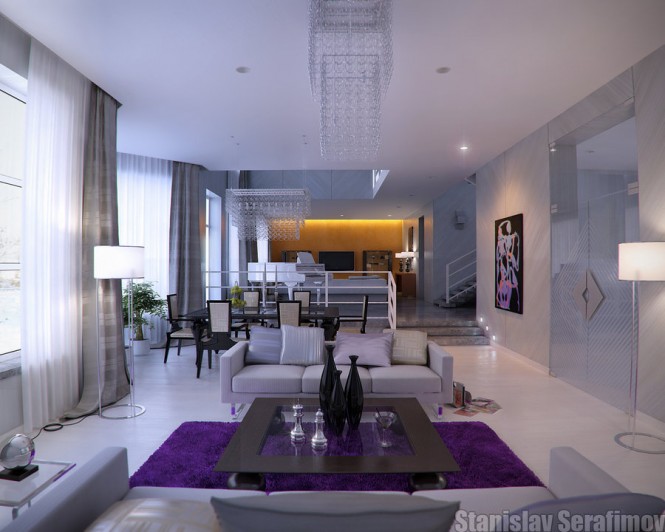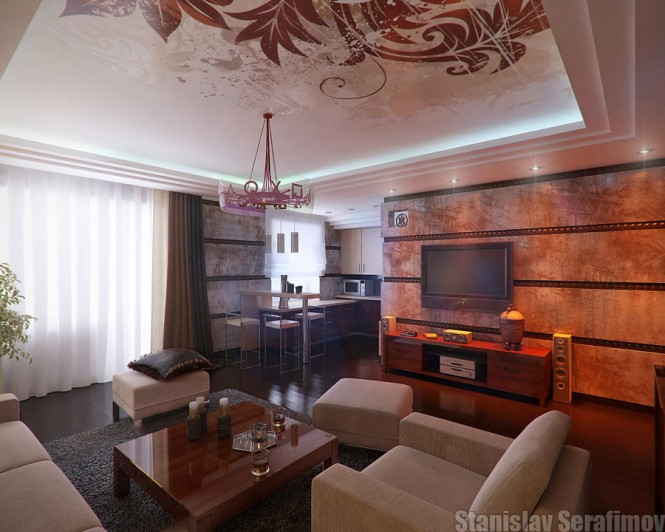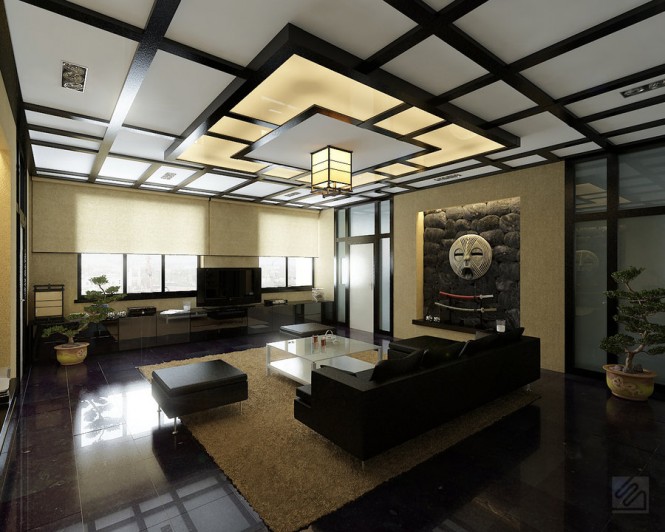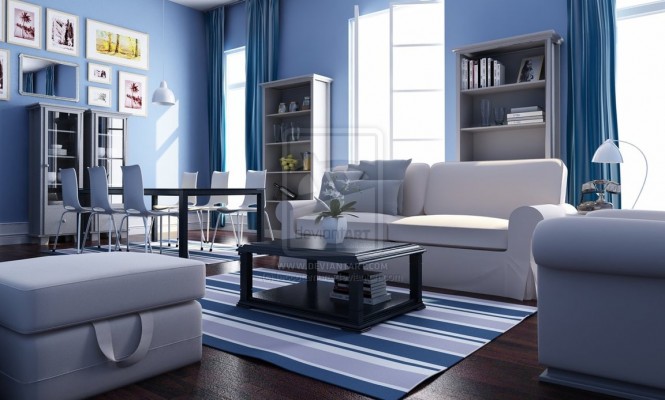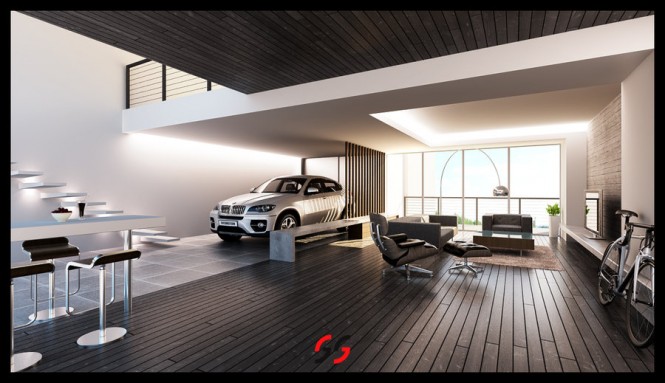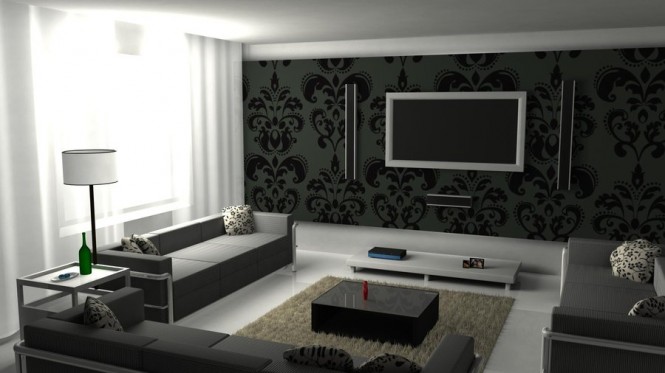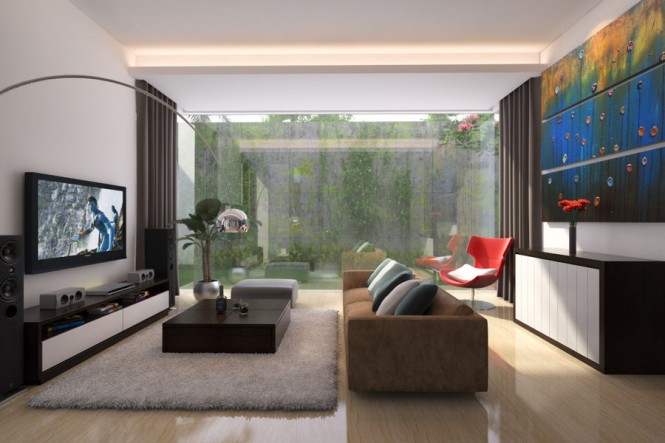 View the complete gallery
Share your Thoughts!