Fresh White Home Shades Of Clean And Airy Interior Ideas
Just when you think that white home interior is really boring and appealing for your stylish and modern home interior, this Grand Bell House will make you think twice. Designed fantastically by the talented and brilliant Andreas Remy Arquitectos, this modern home in Buenos Aires, Argentina, will charm you with its stylishly clean and bright interior. You can also find the excessive use of white color for this modern home exterior as well.
As to make this modern home interior feels even airier and brighter, this home is done wonderfully by employing transparent glass element generously. As you can see, this white interior design may appear even more fantastic. It is because the incorporation of bright and fresh color splash from the greenery outdoors into this home interior easily.
This naturally-looked combination is even maximized through the use of small green area as part of this home. You can see there are some small green gardens that are surrounded by the large glass windows to keep the natural light indoors as well. Not only providing the fresh green splash to make the interior looks refreshing, these small green gardens are employed as room partition beautifully.
Looking at this extremely bright and airy living room, you will find the fresh aquatic splash from the outdoor swimming pool. Surprisingly, this outdoor pool is designed unlike any ordinary one. This outdoor pool partially extends, reaching the empty space under the first floor that is specially designed for this pool. This way, you can take a hint of this fresh color splash that will make the interior looks even cooler.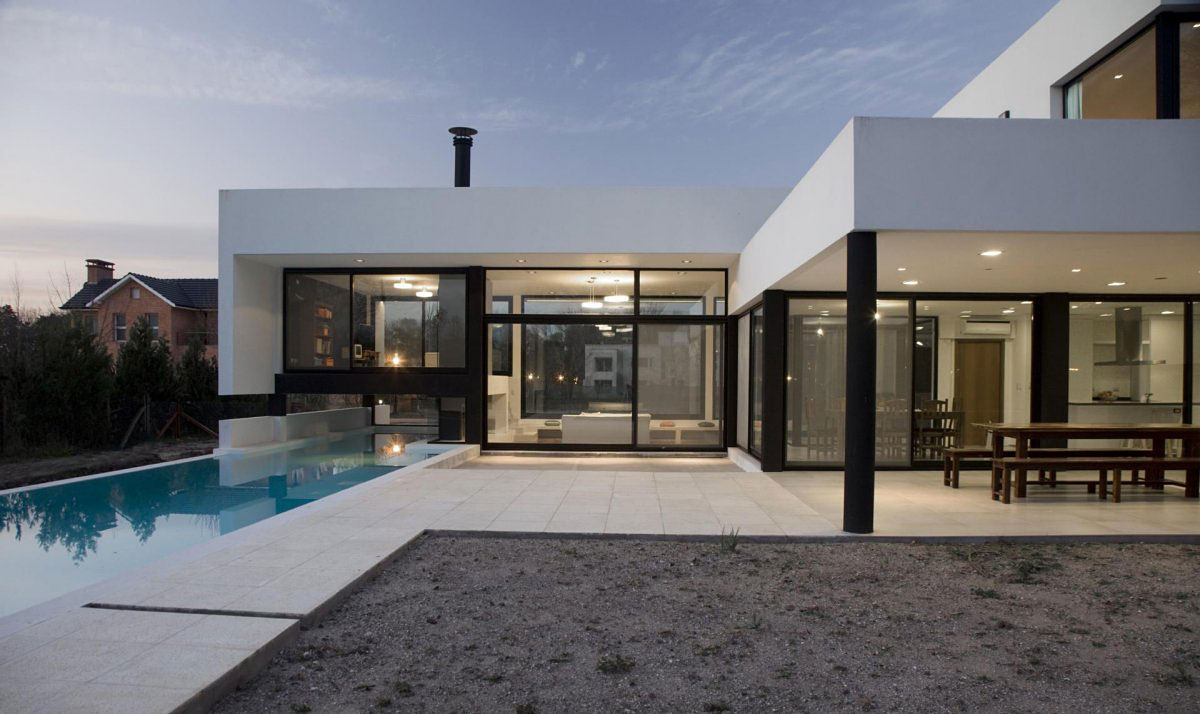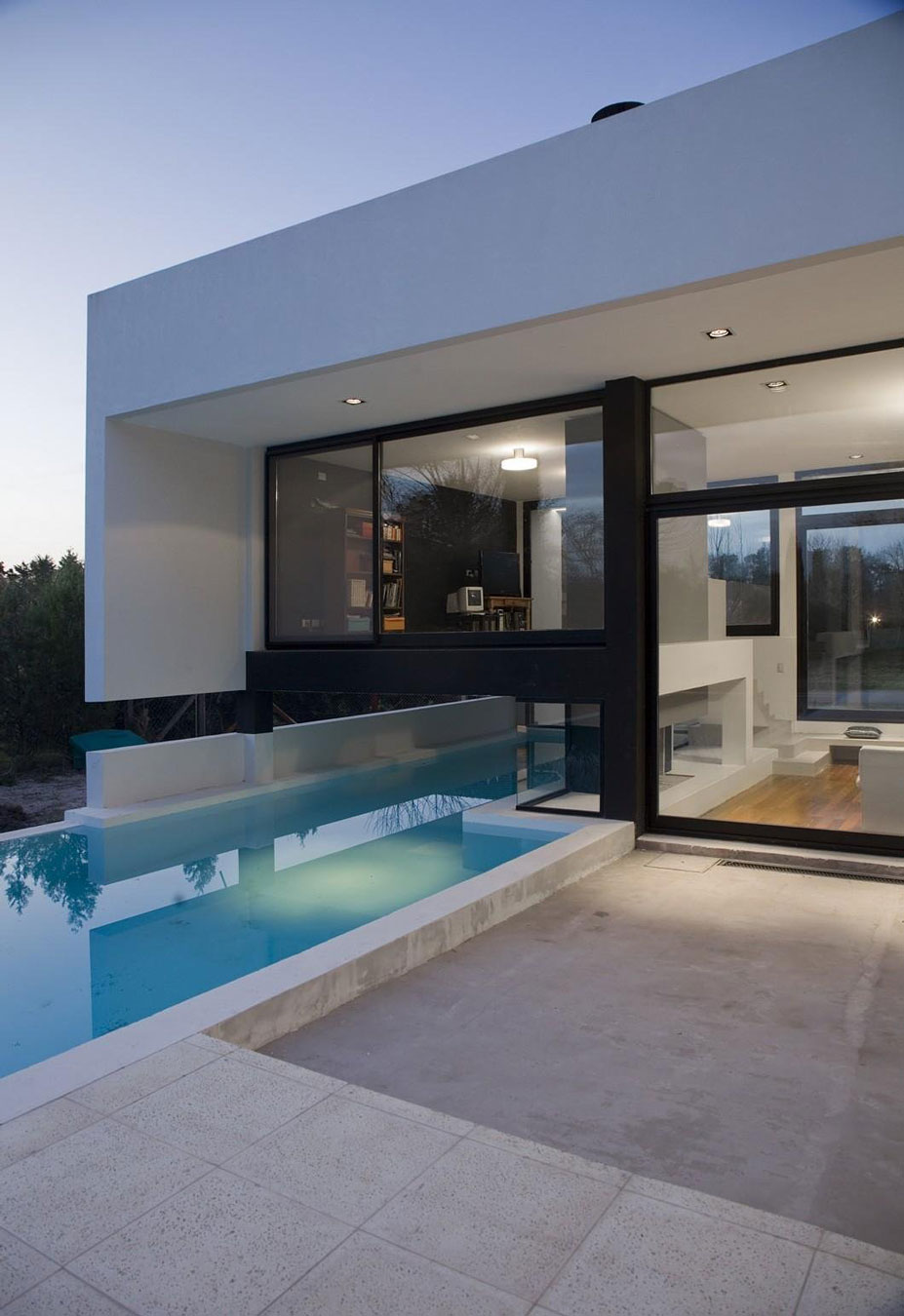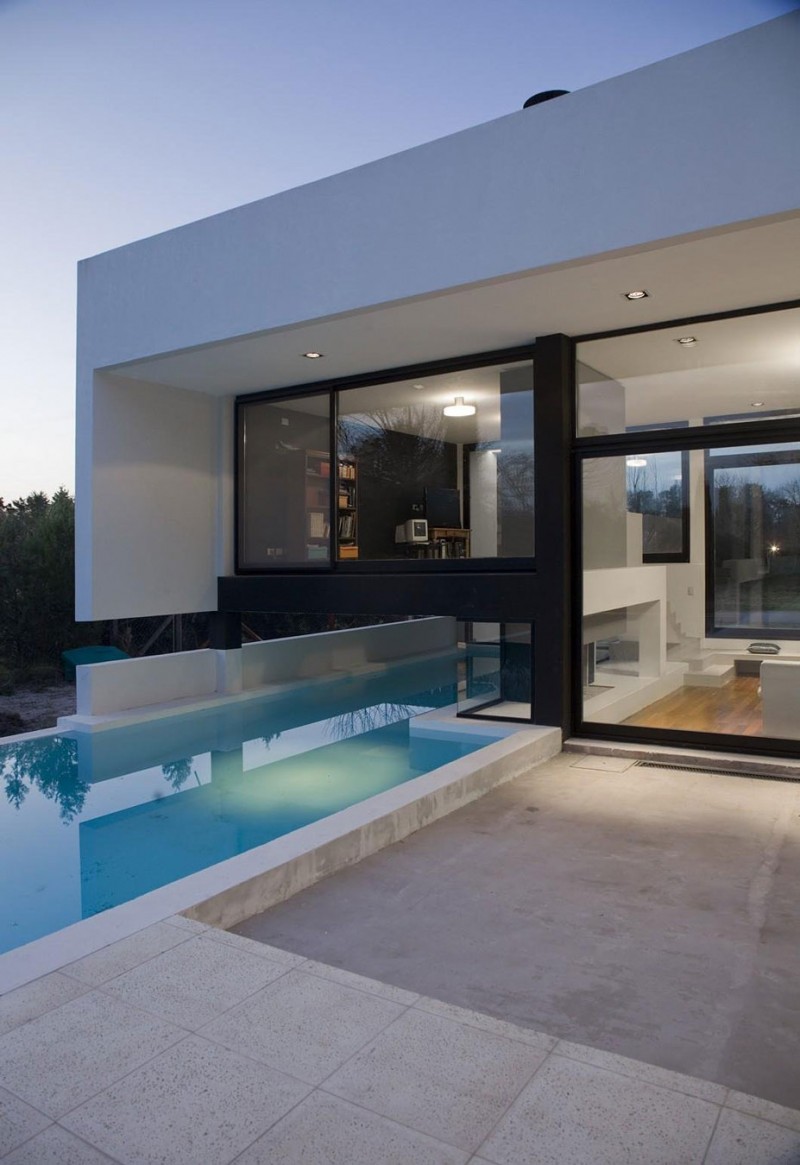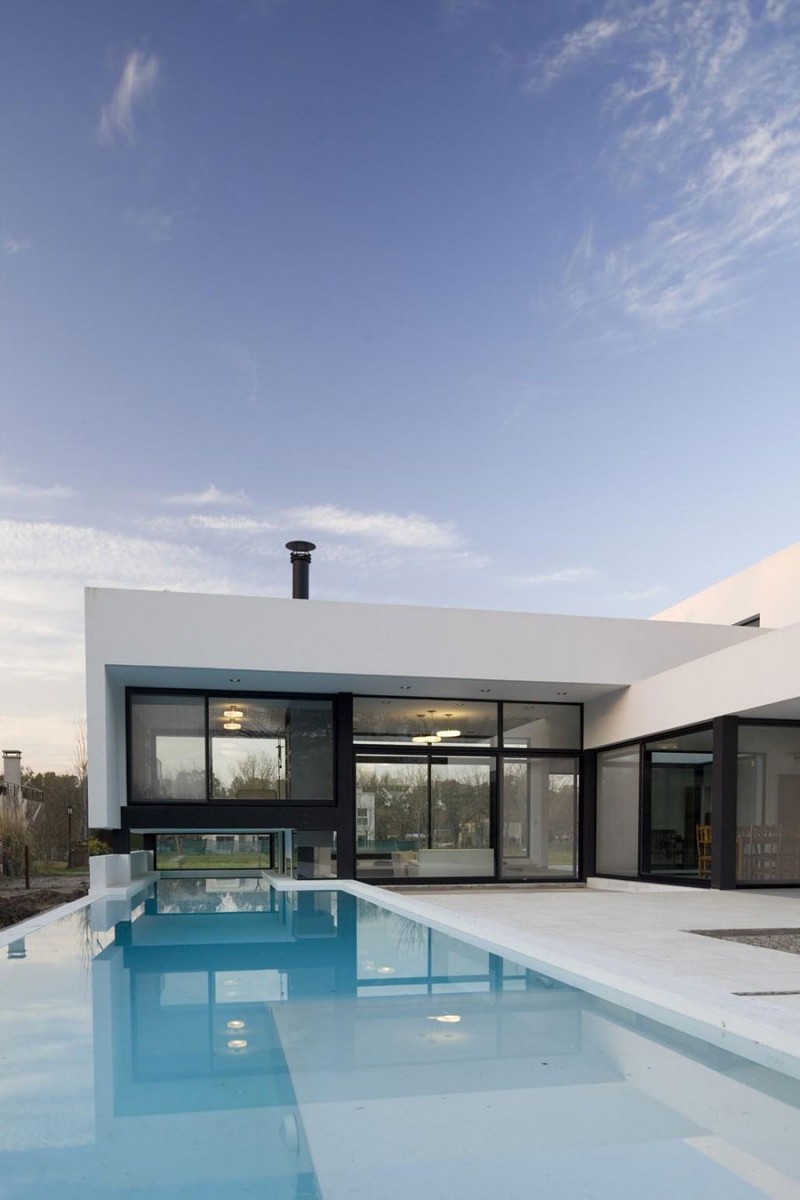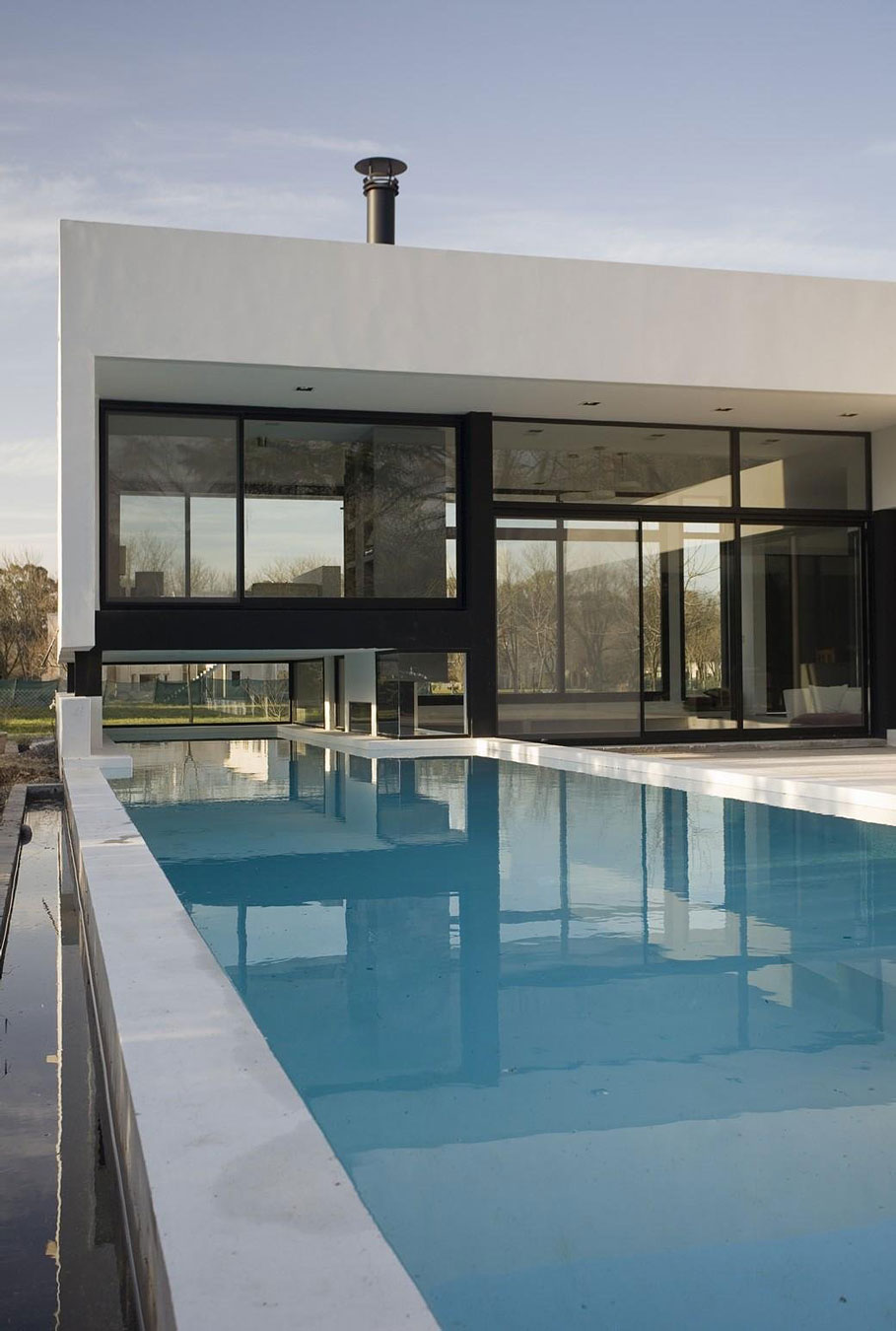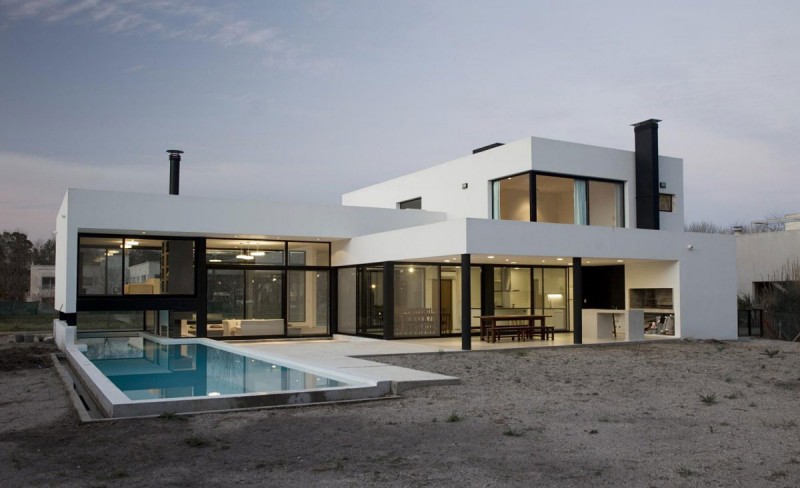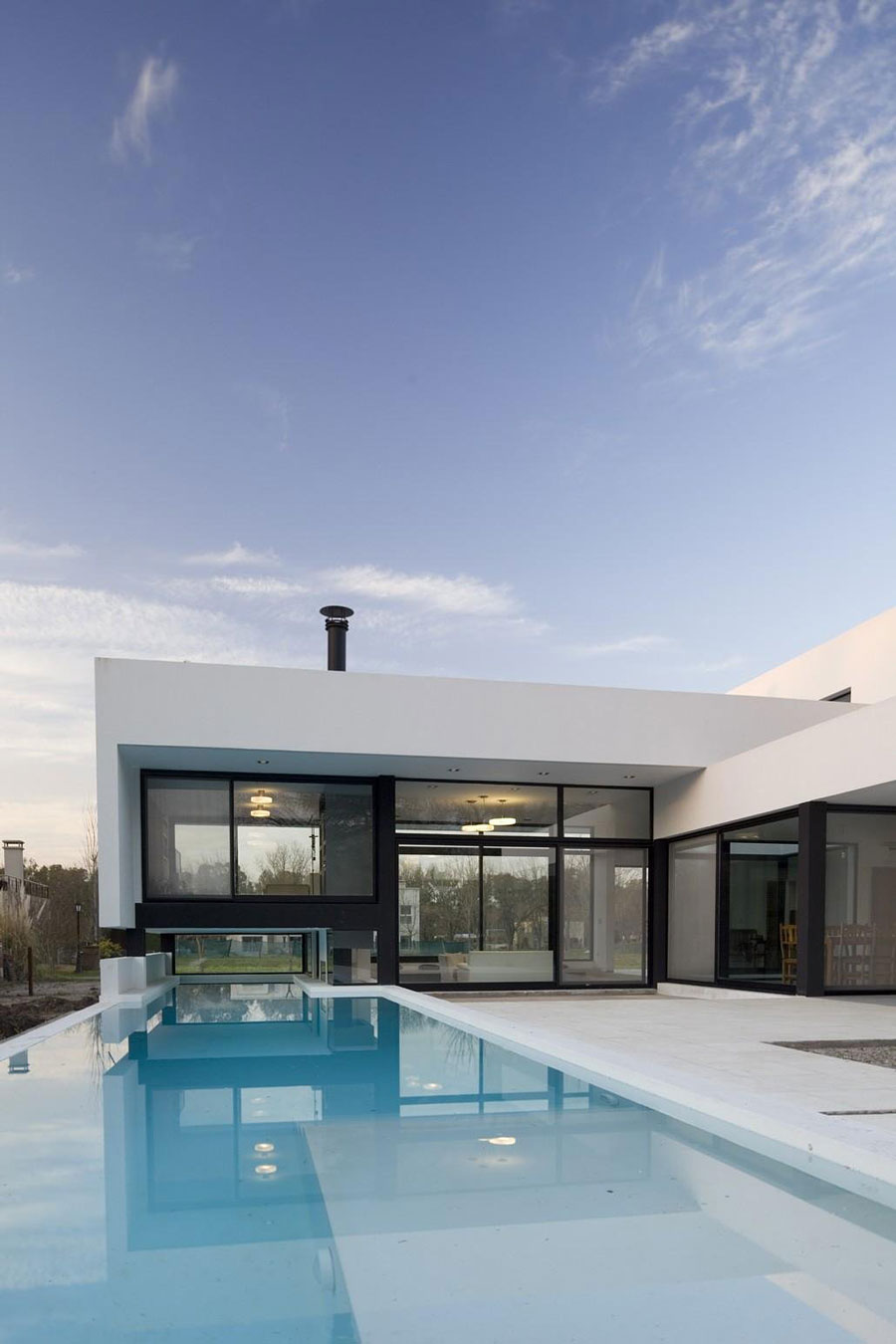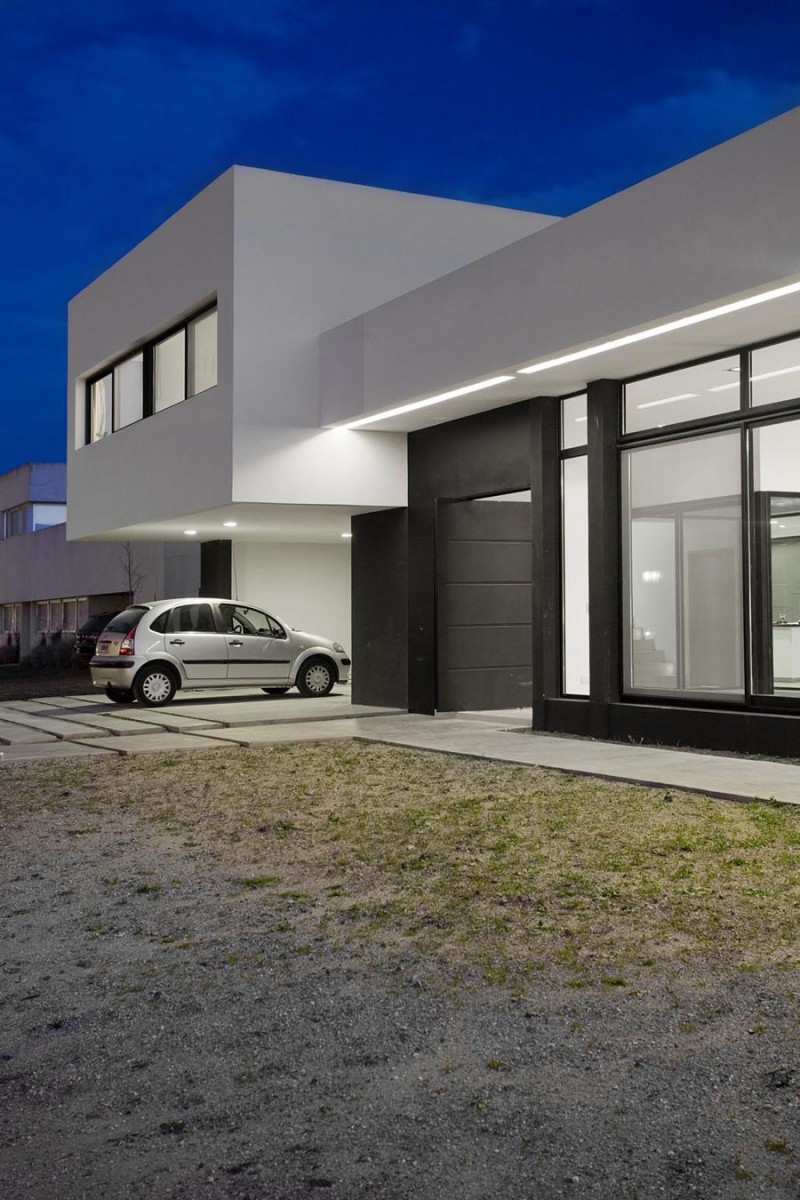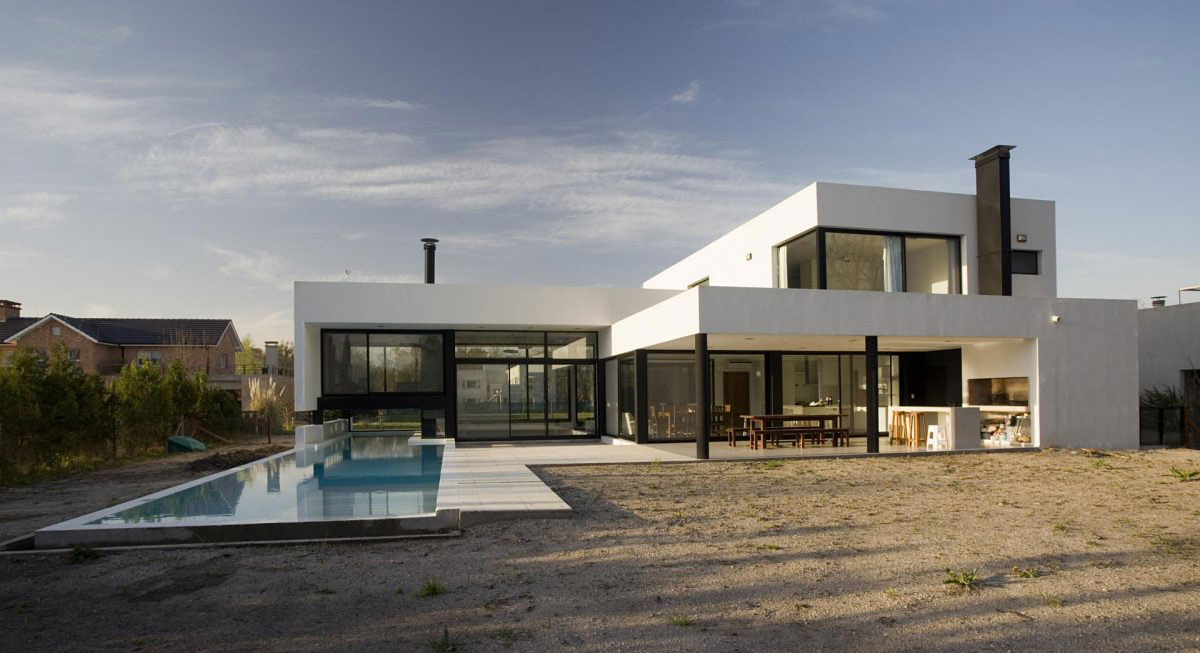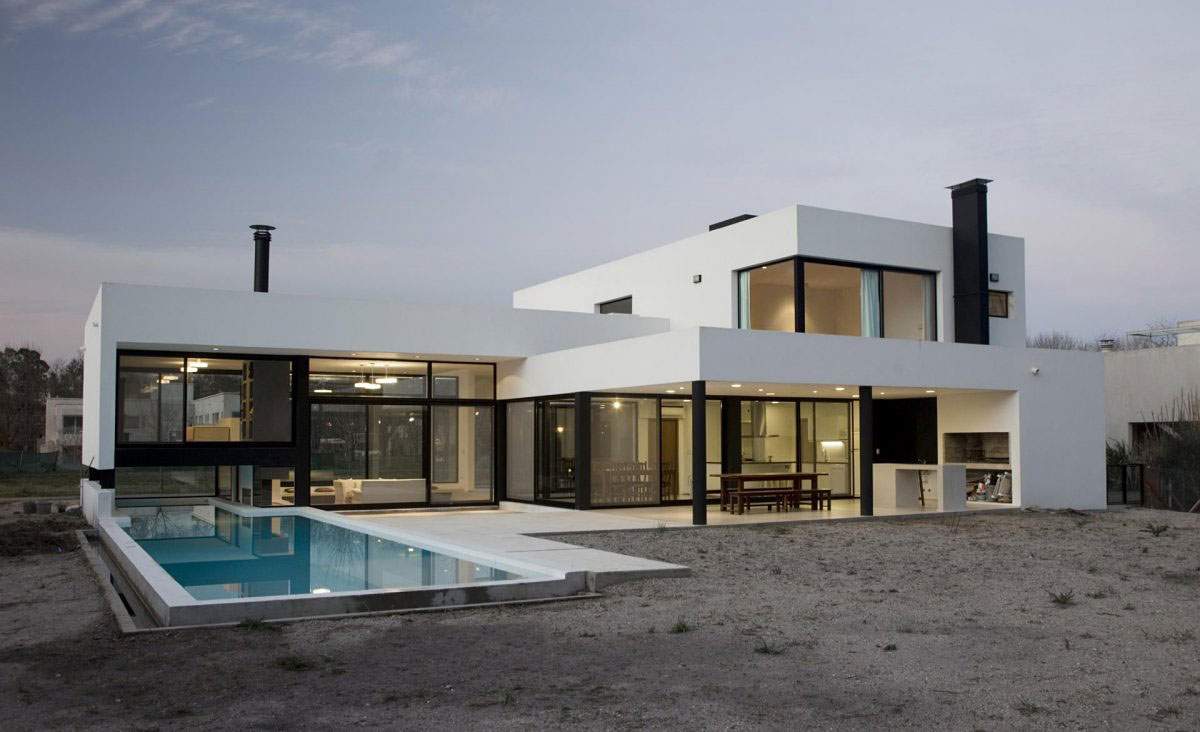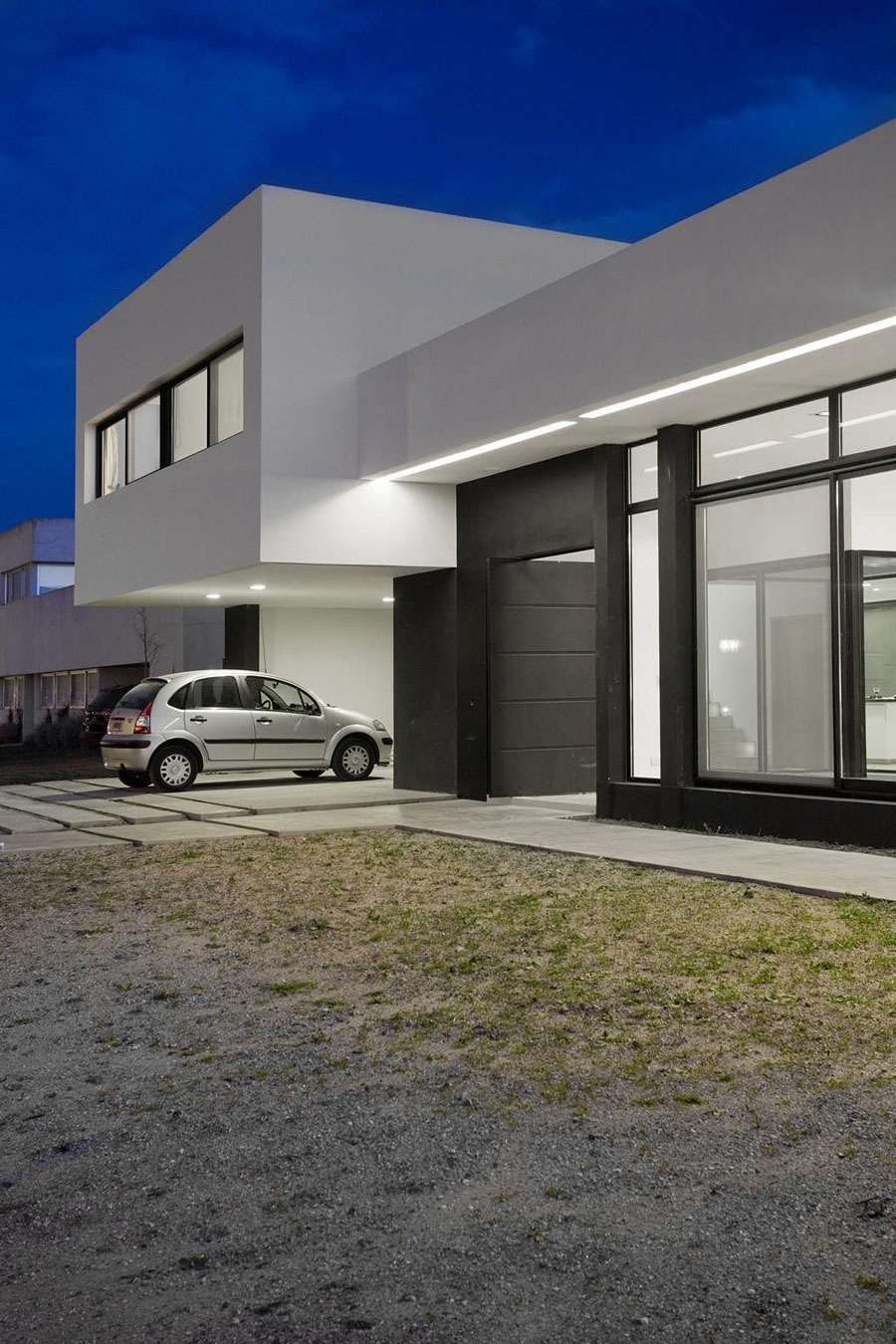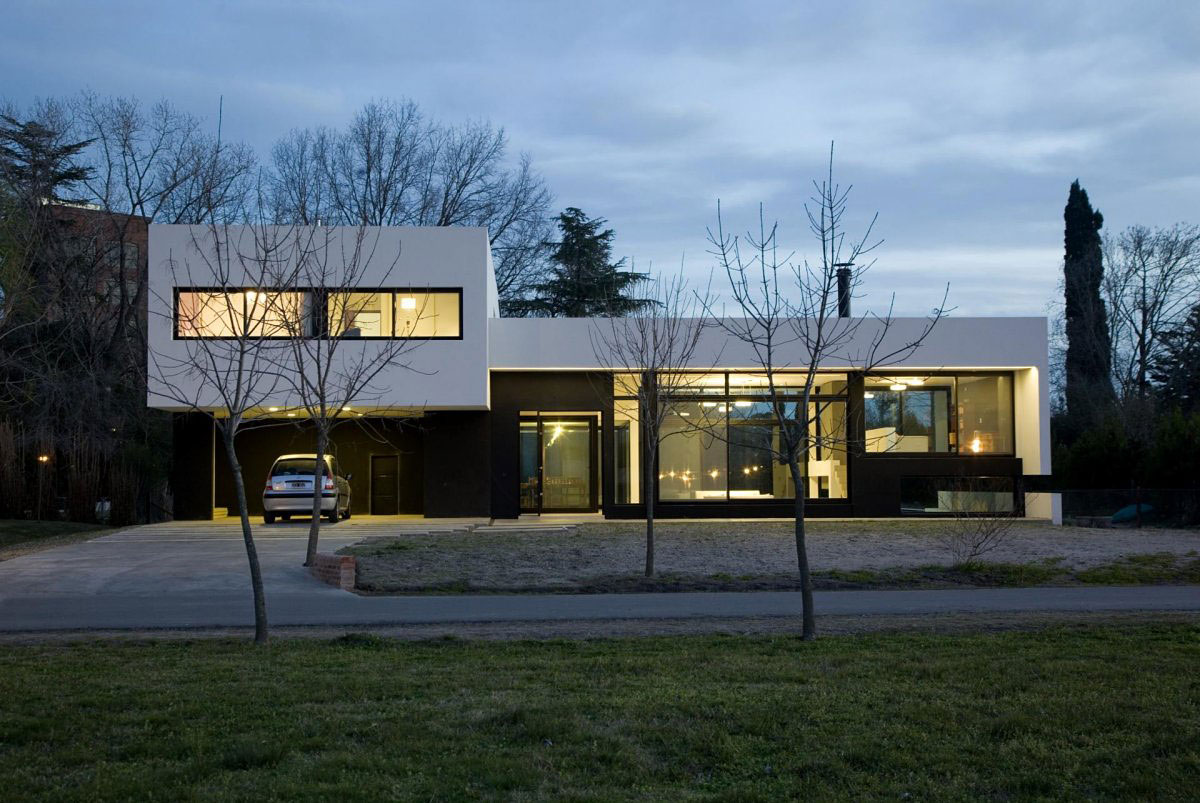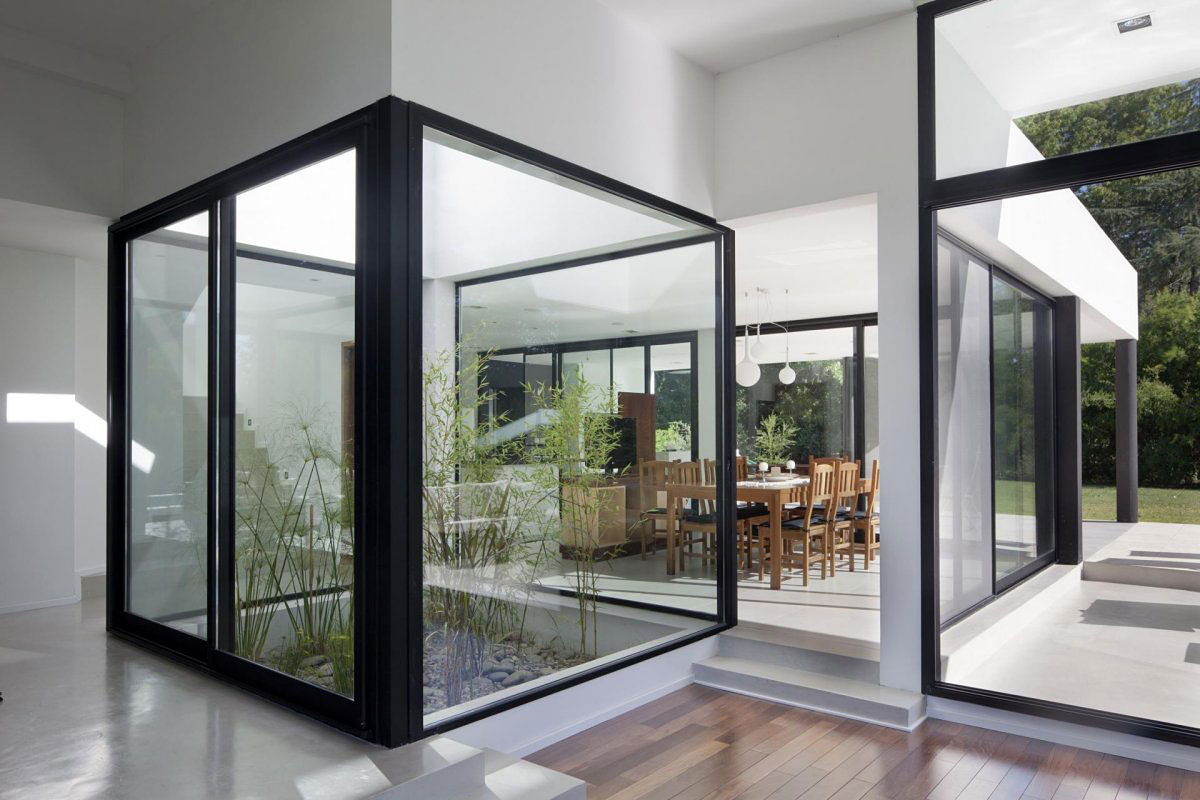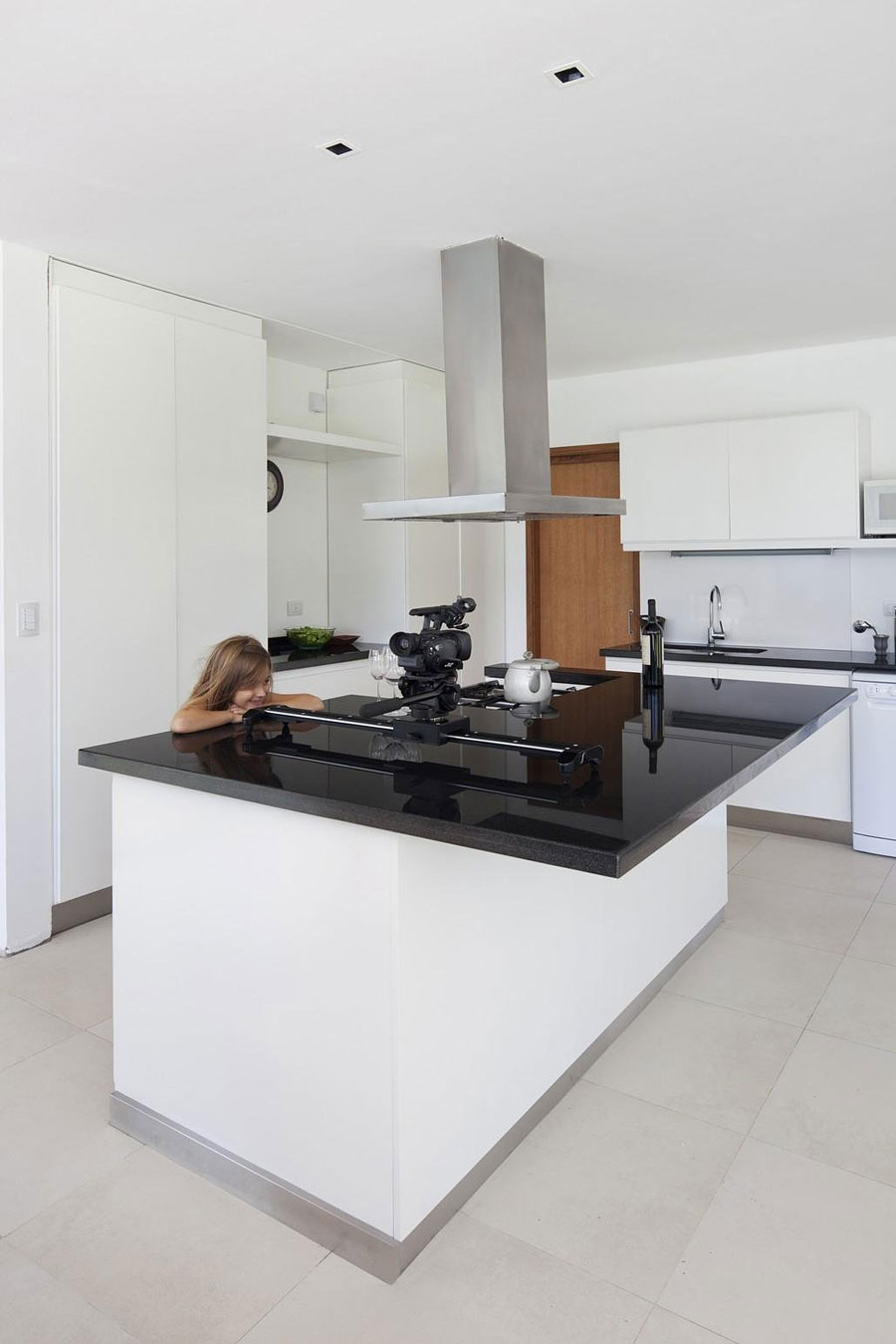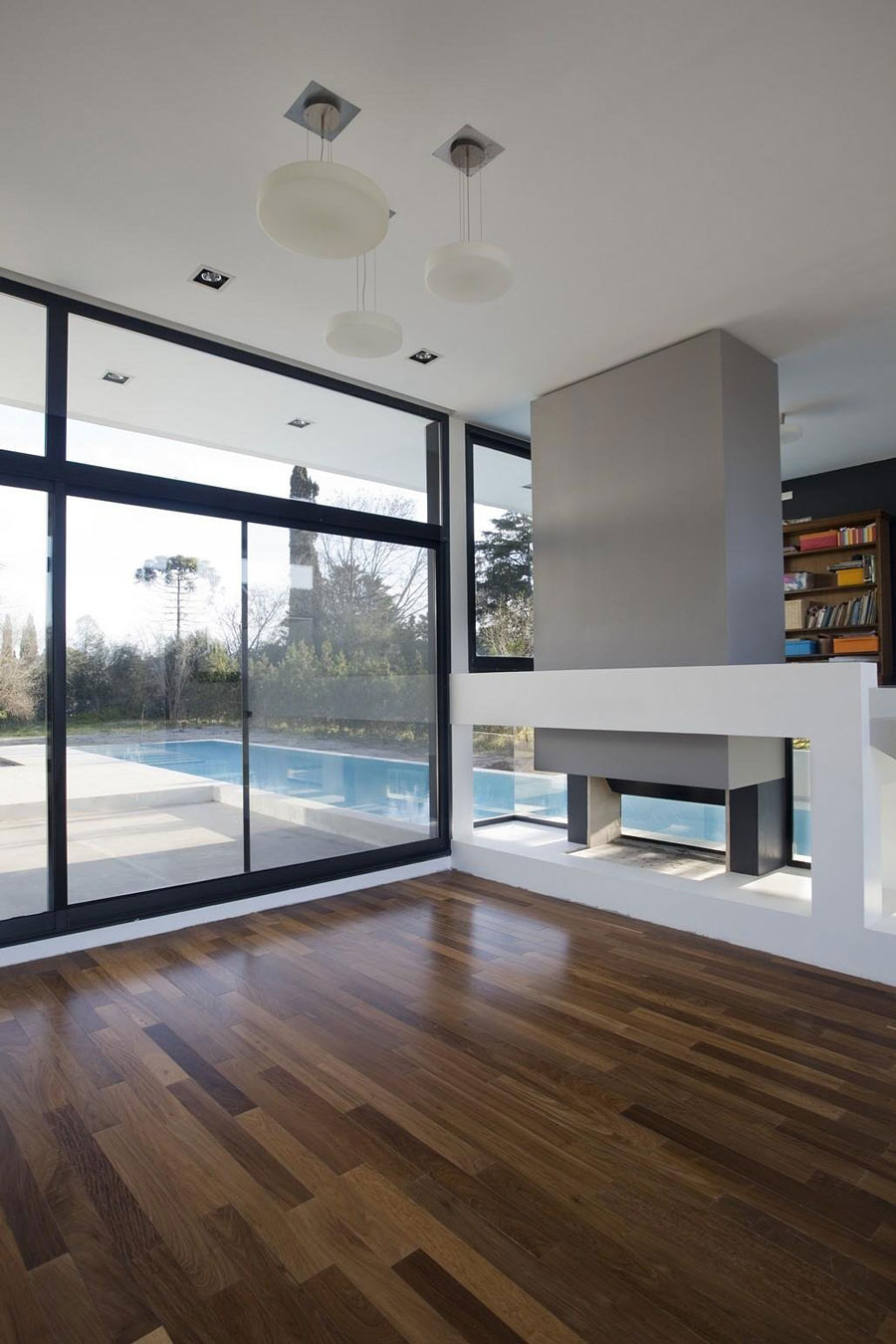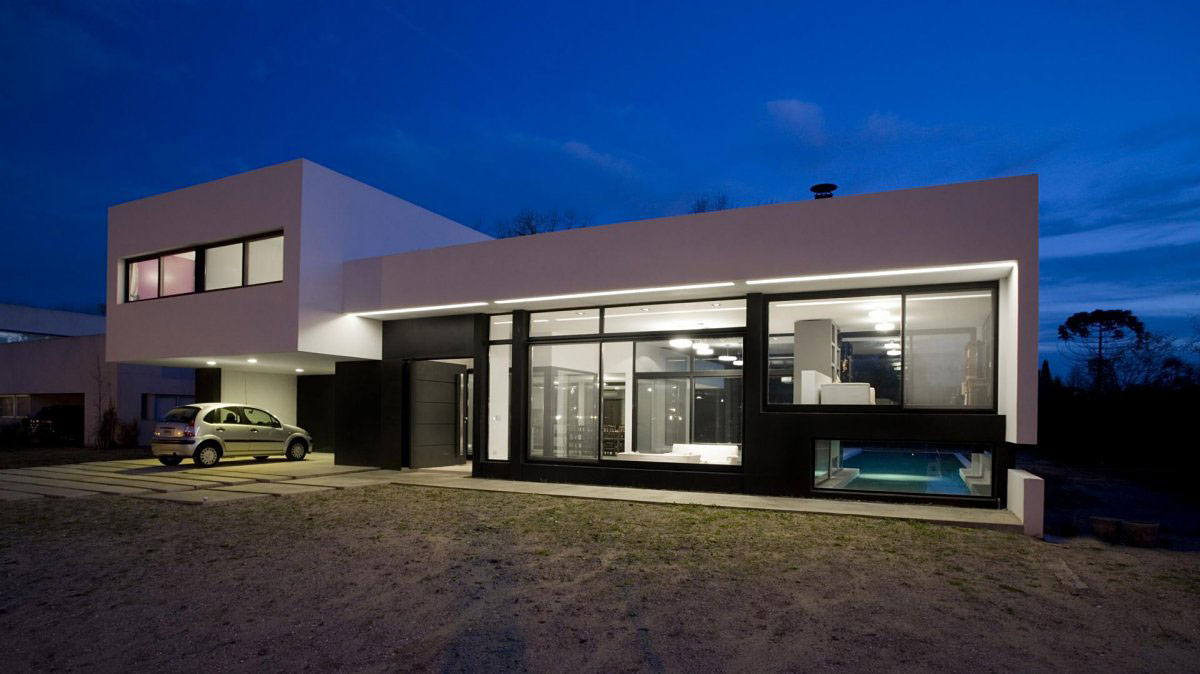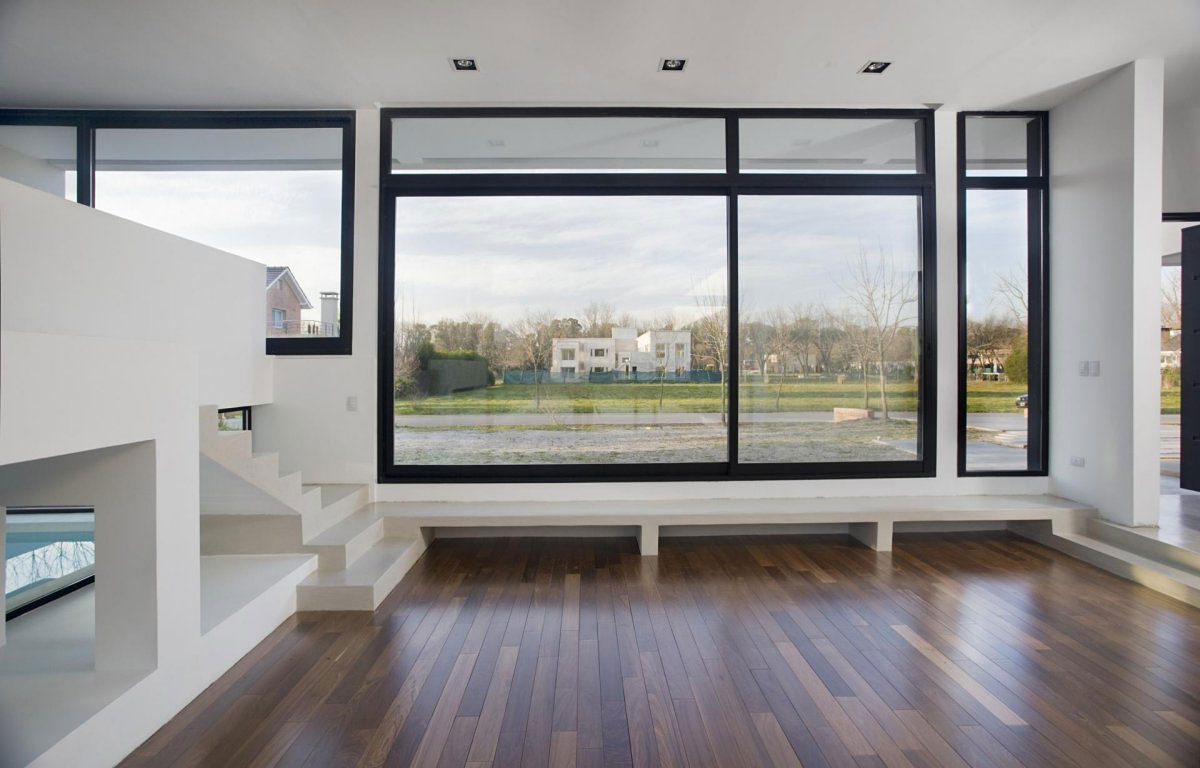 You have found the natural green and fresh aqua splashes incorporated to this modern home interior perfectly. Now, let's take a look at the simple yet gorgeous hint of black of this interior. Perfectly contrasting the white surfaces, you can see how the clean lines can be defined fabulously, emphasizing the modern style of this home. There is also the charming warm wooden flooring as part of this white interior home design, which will create the warm feeling flowing seamlessly.
View the complete gallery
Share your Thoughts!