Creative Contemporary House With Stylish Indoor Pools
This beautiful contemporary house is located in Sassuolo, a peaceful region in Italy. This stylish house was designed by Enrico Iascone Architetti for a client who wants the creative house look special. As a result, the Private House looks, indeed, exceptional by the design it employs. It has a flat roof with nearly L-shaped building which protects the backyard. The house's backyard, therefore, has an open living space which spoils the residents with fresh air and beautiful view.
The house plans comprise of two story building. This contemporary house design manages to accommodate living space in the first floor. Additionally, it also has a car park which could take up to two cars in the building.
The first floor is also equipped with an indoor lap pool. On the upper part of the house, the residents would be spoiled by comfortable private rooms such as bedroom and bathroom. Every bedroom has a glass door which connects the house's interior with the outdoor patio.
Let's take a look at the living room design. The living room is integrated with the personal library inside the house. The seating part, however, is lower than the laminated wood floor. This room is equipped with transparent glass panel serving as a window pane.
Through the window, the residents would be able to take a look at the beautiful view of the garden. The personal library itself is complemented with lounge chair and an armchair facing wall-integrated bookshelf.
The reading room is connected to the indoor dining. In this part of the house, we would be able to find a dining table surrounded by dining chairs. Above this dining set, there is a modern chandelier which gives dramatic effect upon the room. The dining room's facade is covered by glass panel. It also has a glass sliding door, enabling the residents to enjoy their meal in the outdoor dining. This contemporary house design plans put the lap pool inside the house.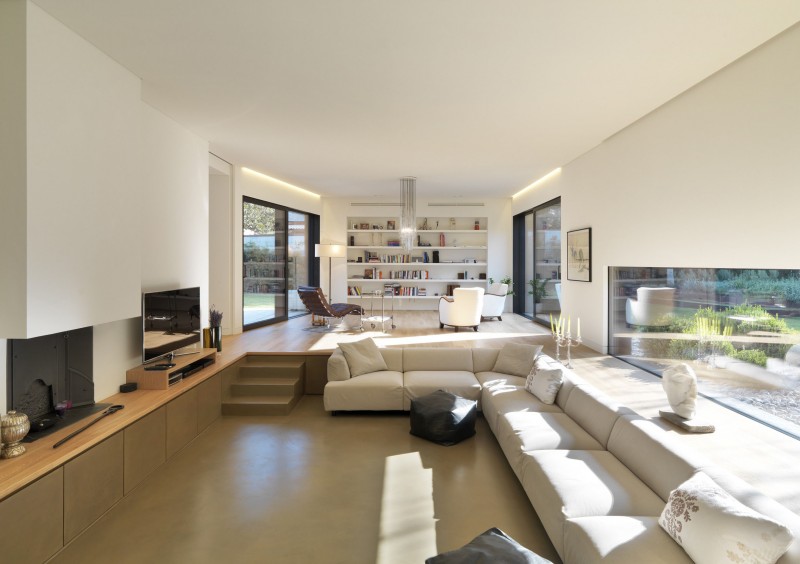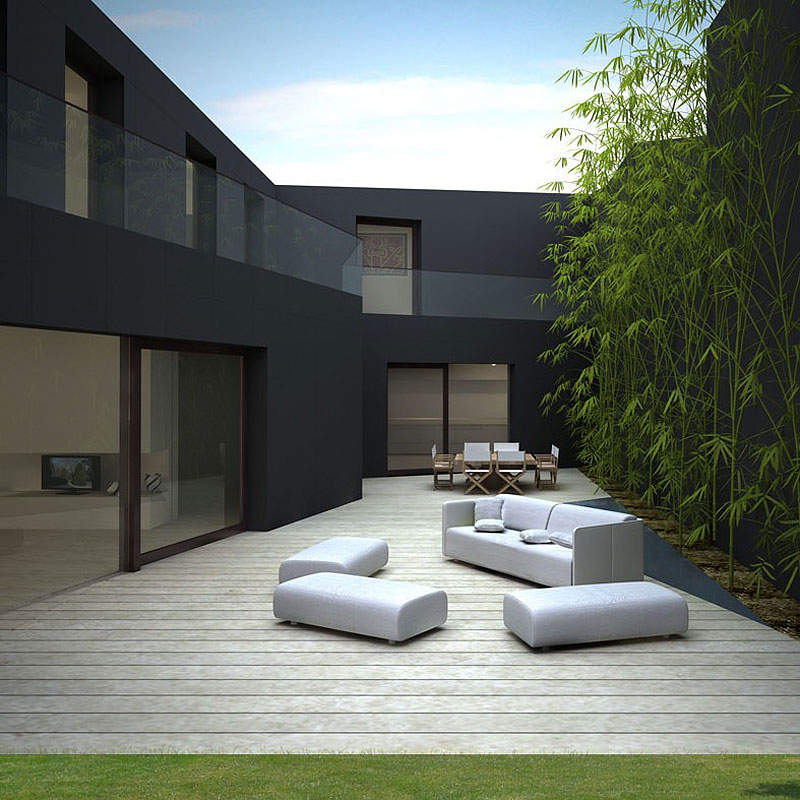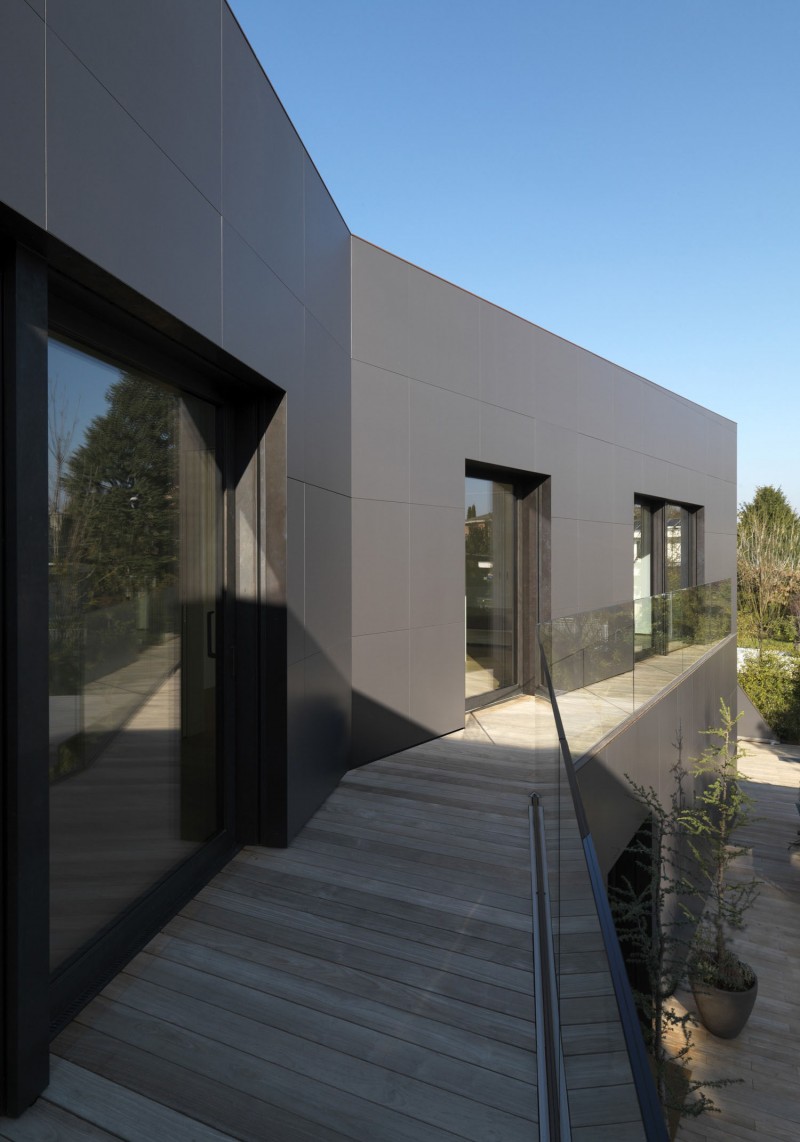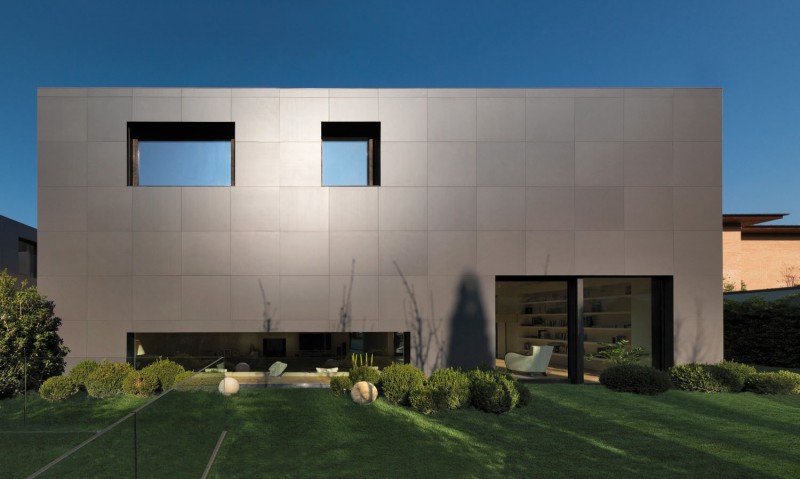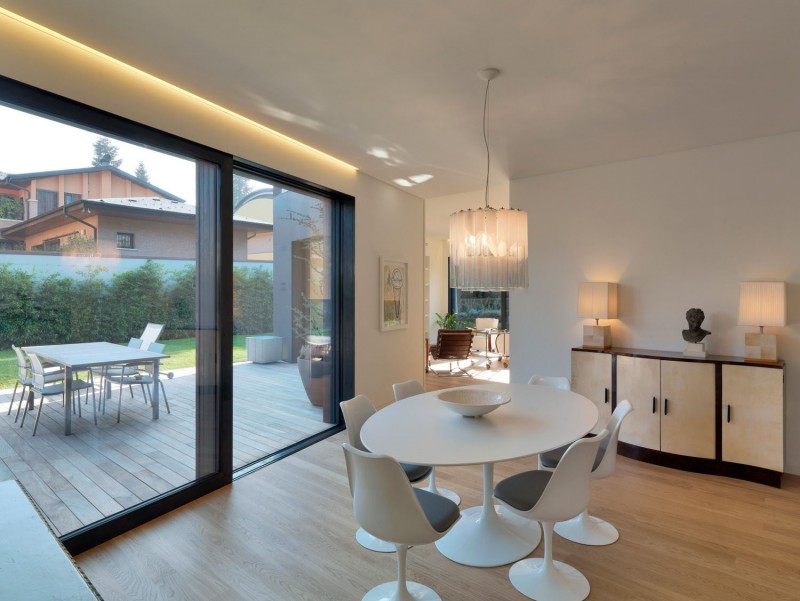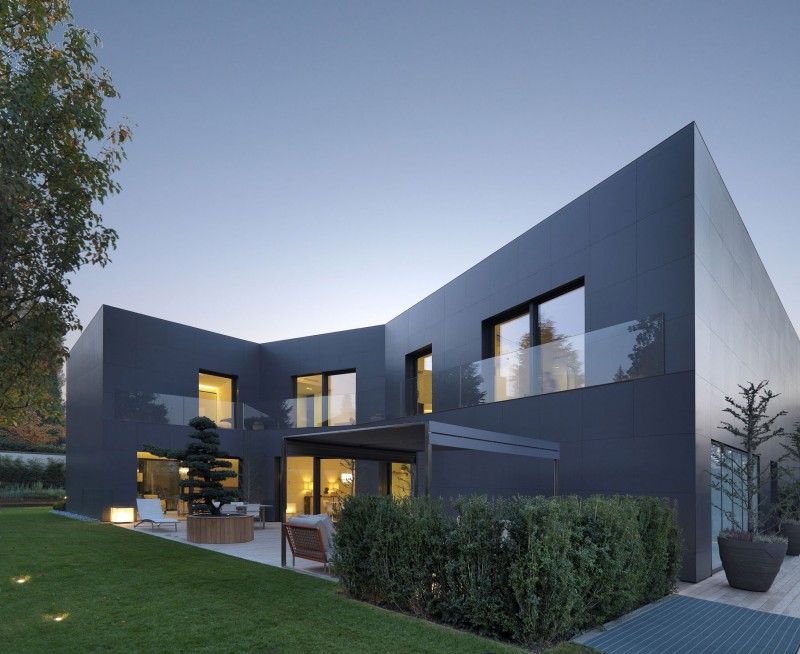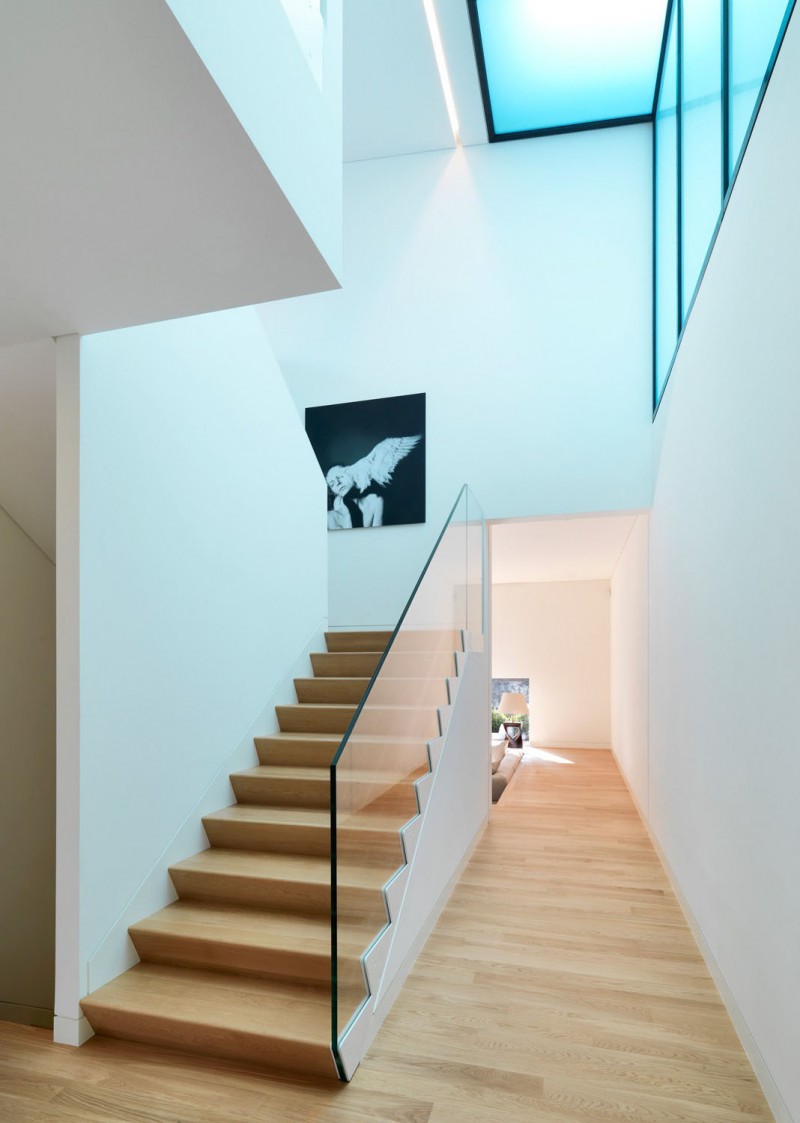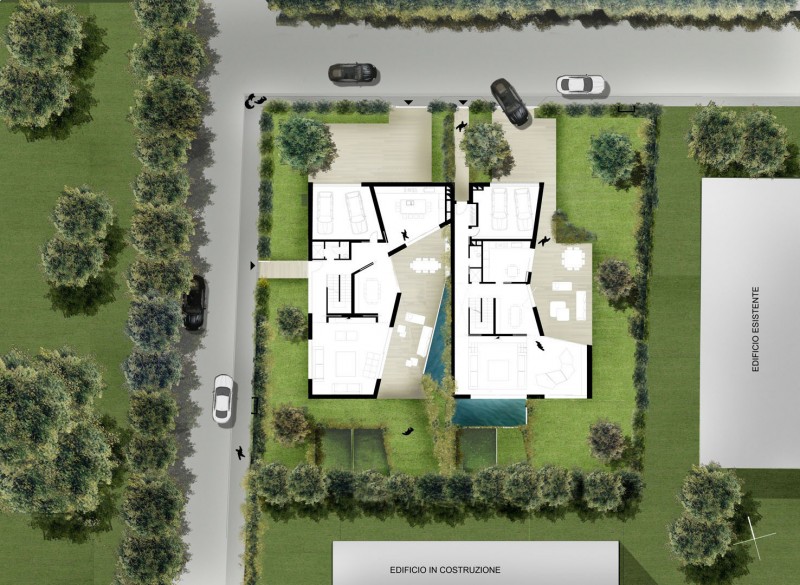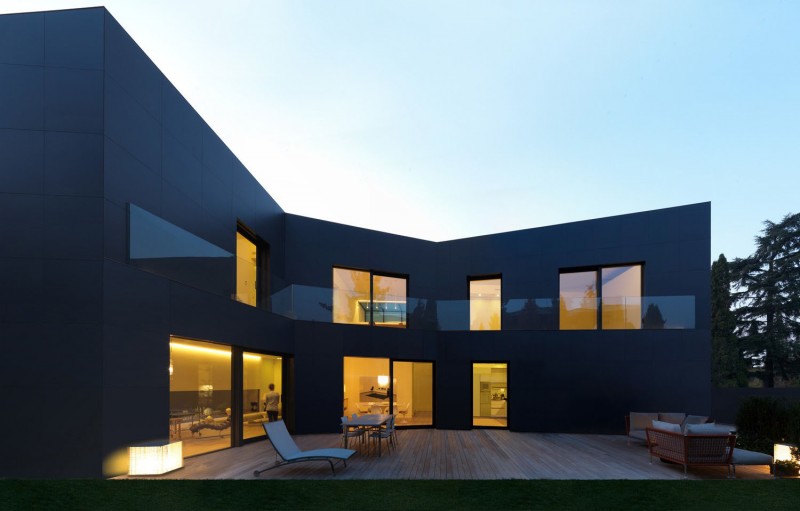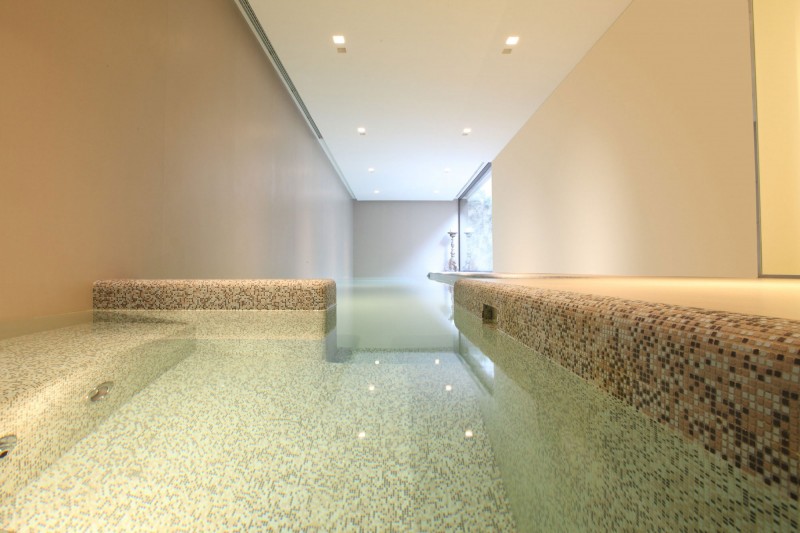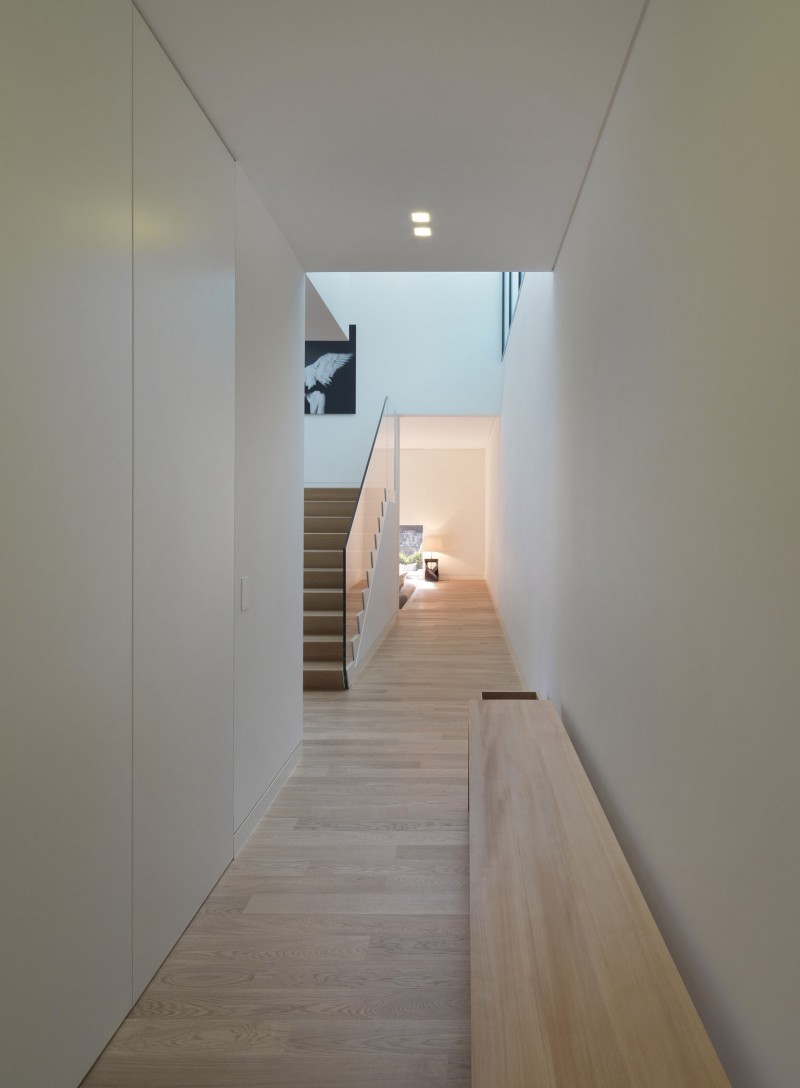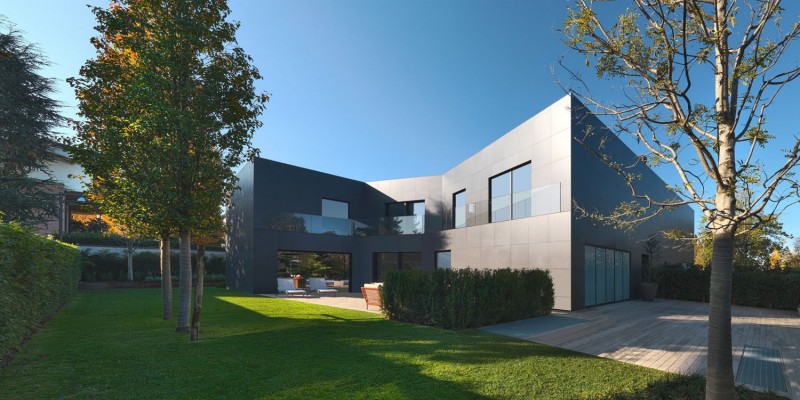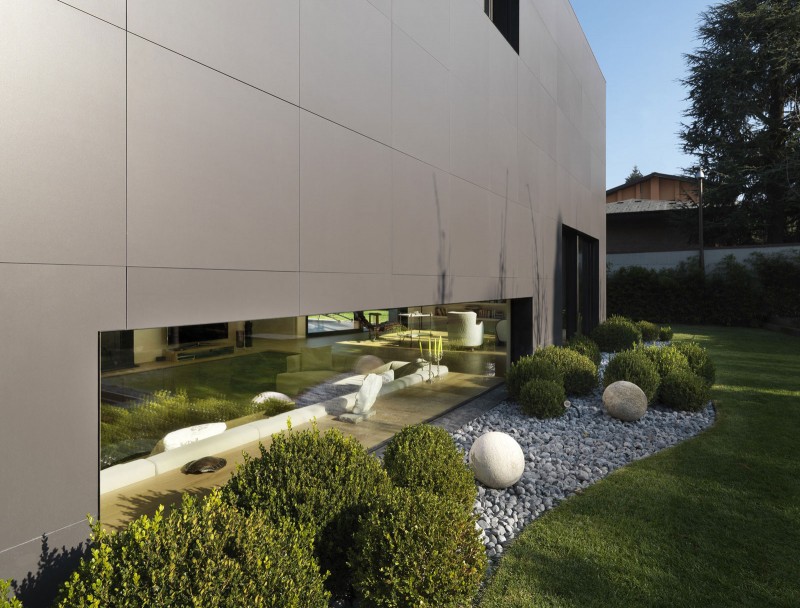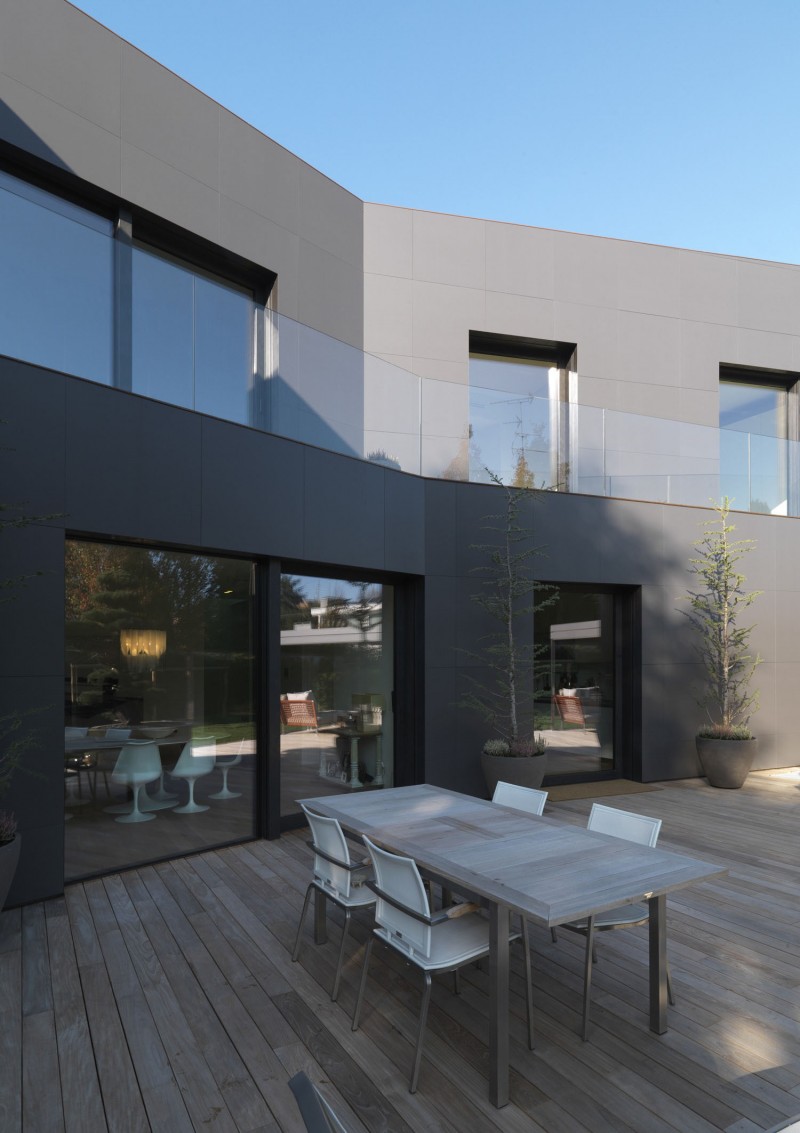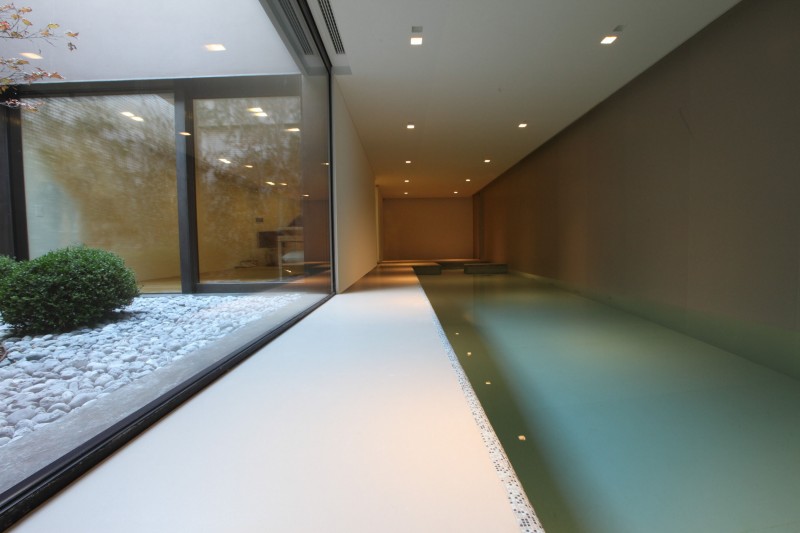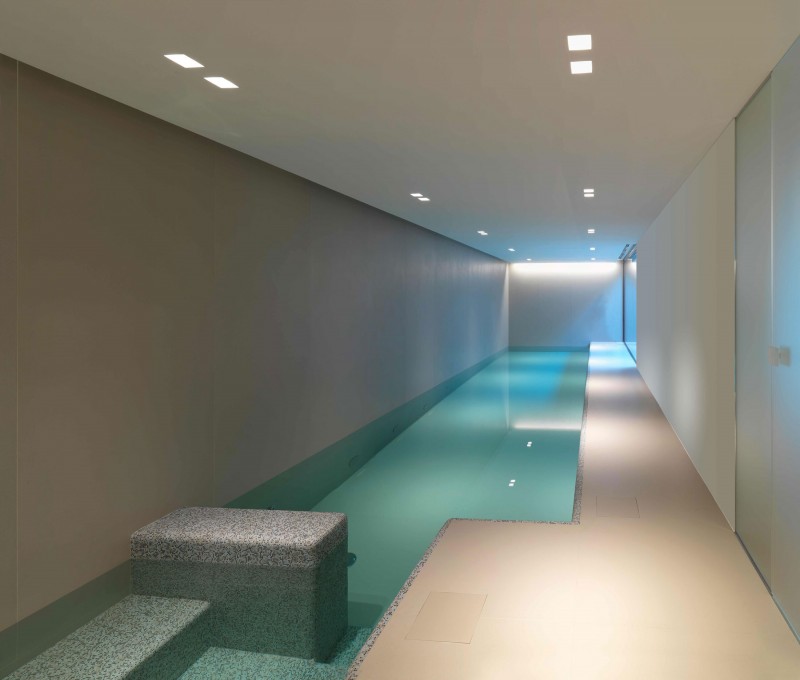 Image By : Enrico Iascone Architetti
View the complete gallery
Share your Thoughts!