Elegant Home Decorated With Artistic And Contemporary Living Spaces
Romantic side of human kind is seen through the artistic elegant home dedicated for wife of the late Roy Lichtenstein. It has great architecture with contemporary living spaces as additional element completing overall building designed by Caliper Studio.
Located in Greenwich Village, New York, USA, art studio is decorated with artwork in abundant amounts. People can see these items even in garden, standing on the green grass field. This brings also side effect in order not to make the area looks boring.
Building itself has natural stones and exposed bricks for exterior walls. There are lots of window areas arranged neatly like traditional house in the past. Then, artistic house design here is completed with wooden deck of light wood. Not only for deck area, but the wooden panels are also made into special curvy path leading to entryway even in rooftop. Provide light wood bench among potted plants for maximum refreshing ambiance while sitting on it.
Beautiful living room consists of white walls and ceiling in combination with false and pop ceiling styles. Framed picture is hung to wall and covered with glass surface. On cement flooring surface, people can set floating bench near window seat in bright green color choice, along with creamy cushions. Also arrange home office here, which includes tribal patterned armchairs with beautiful carvings of wooden legs. Long table in white finish is paired with comfy computer chair in brown leather.
Stairs are made from furnished wood in orange color nuance, and hence giving fresh look when combined with white painted walls. Black metal handrails are attached to wall and some of them are used as guardrails. Built glass skylight in curvy shape so natural sunlight can come in. The artistic home design is chosen from white bookshelves and drawers that filled with antique items, also books and any kinds of tools.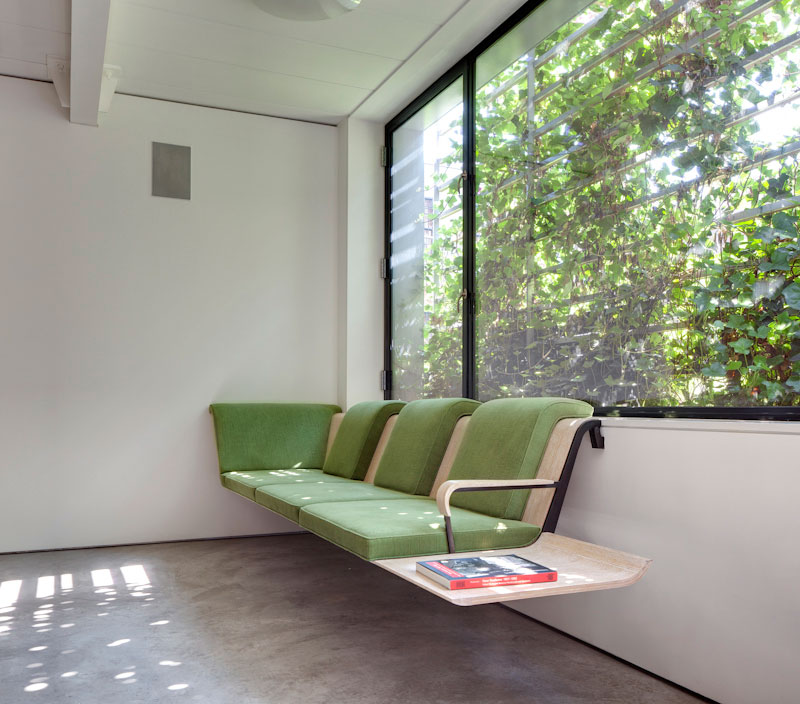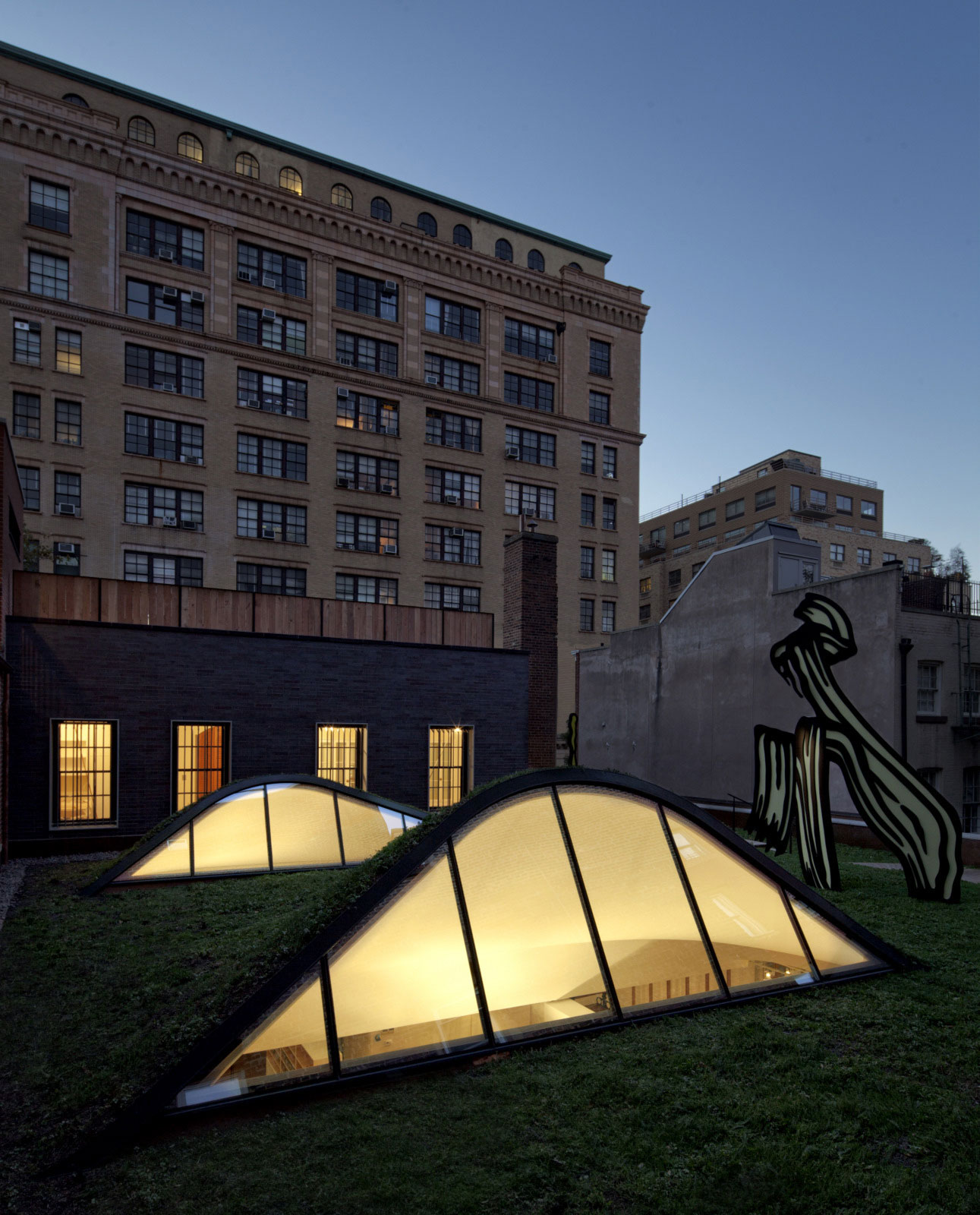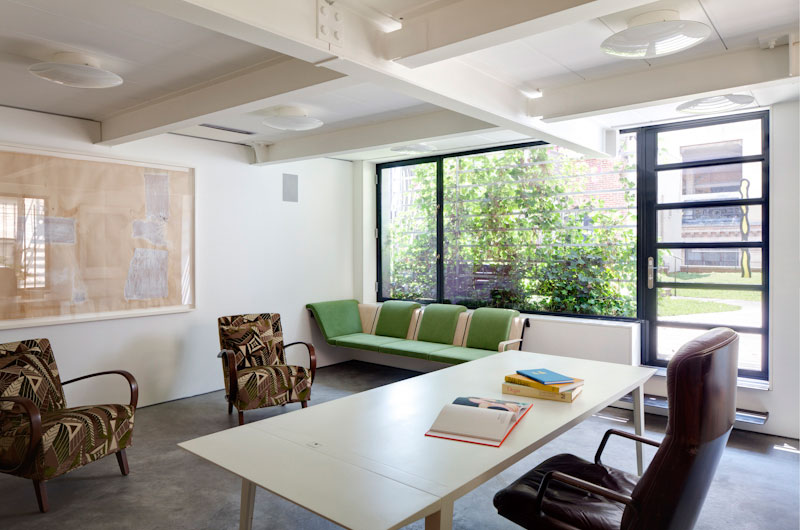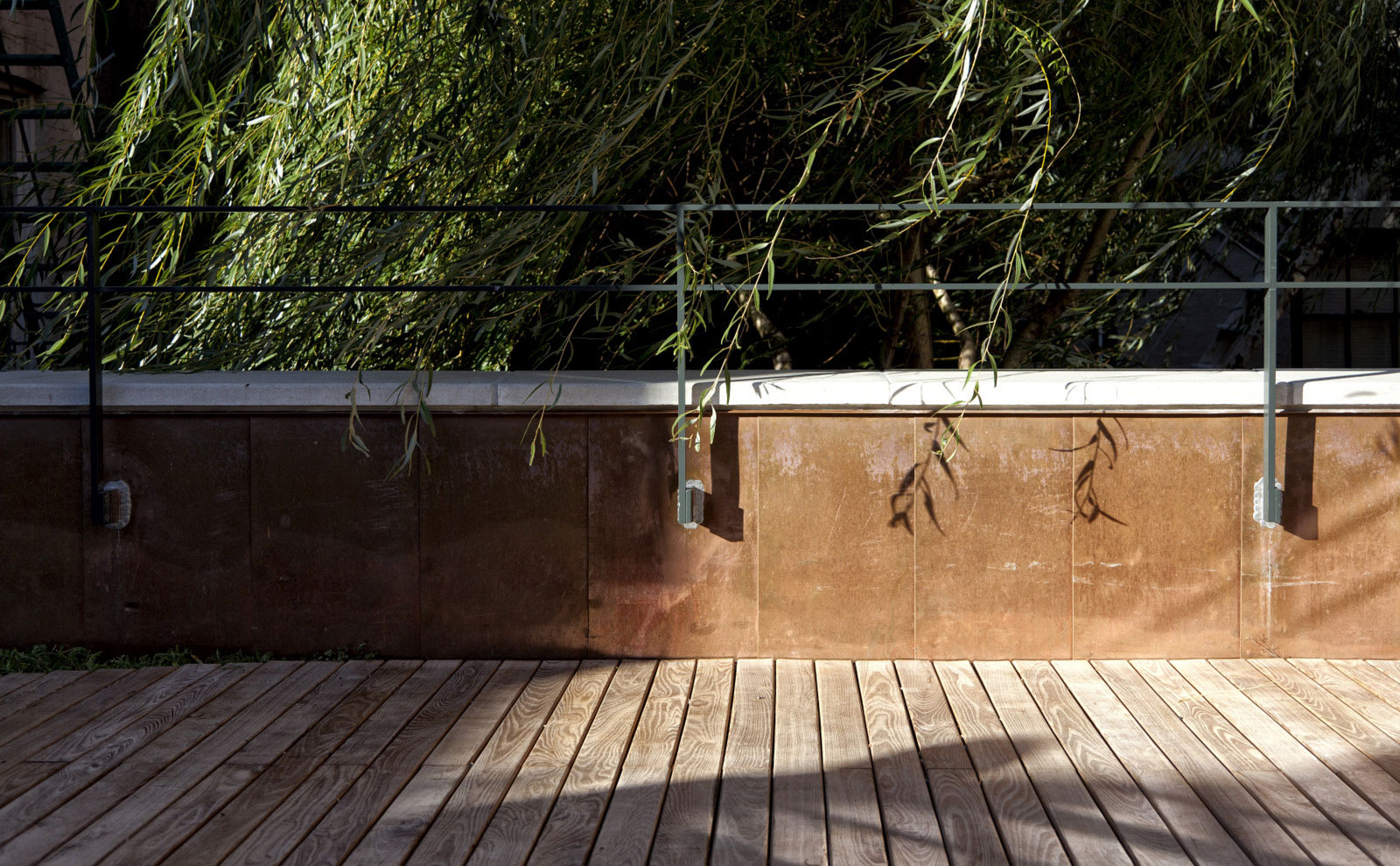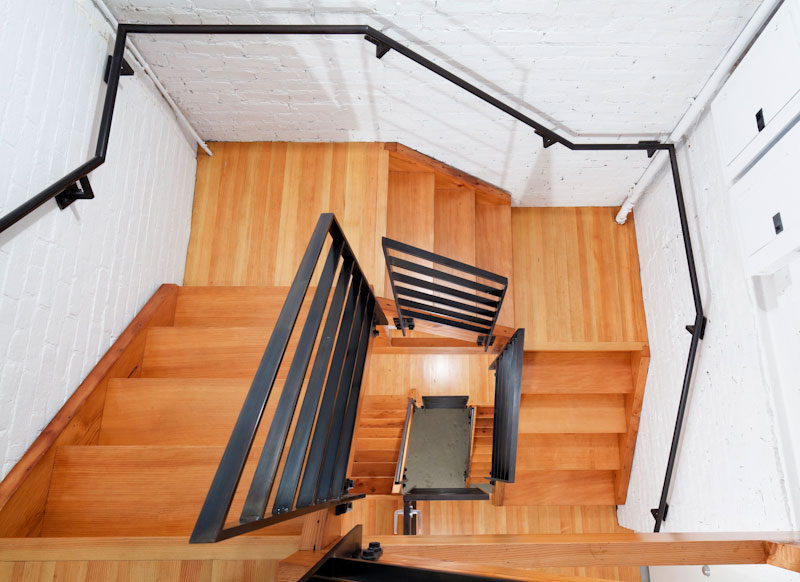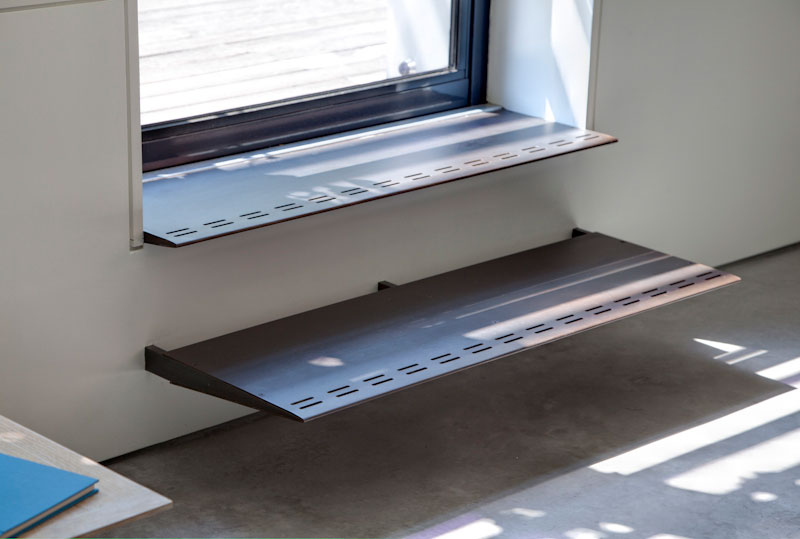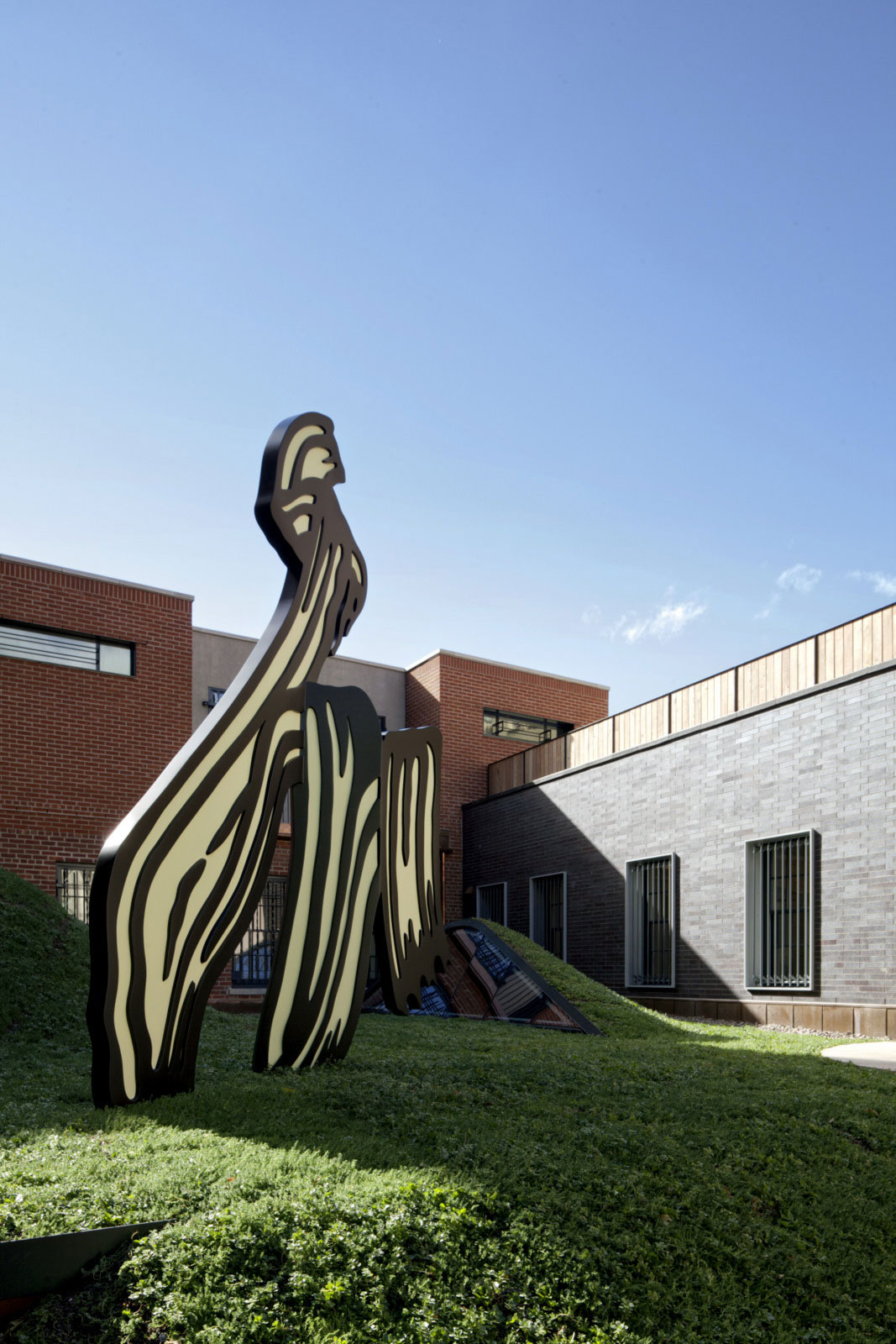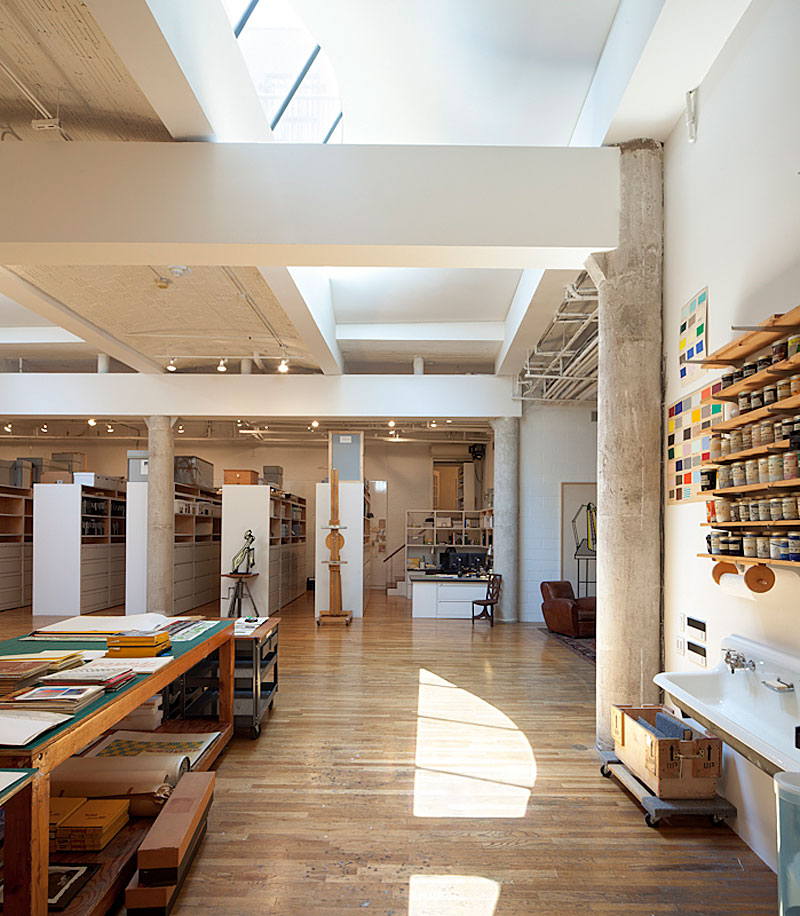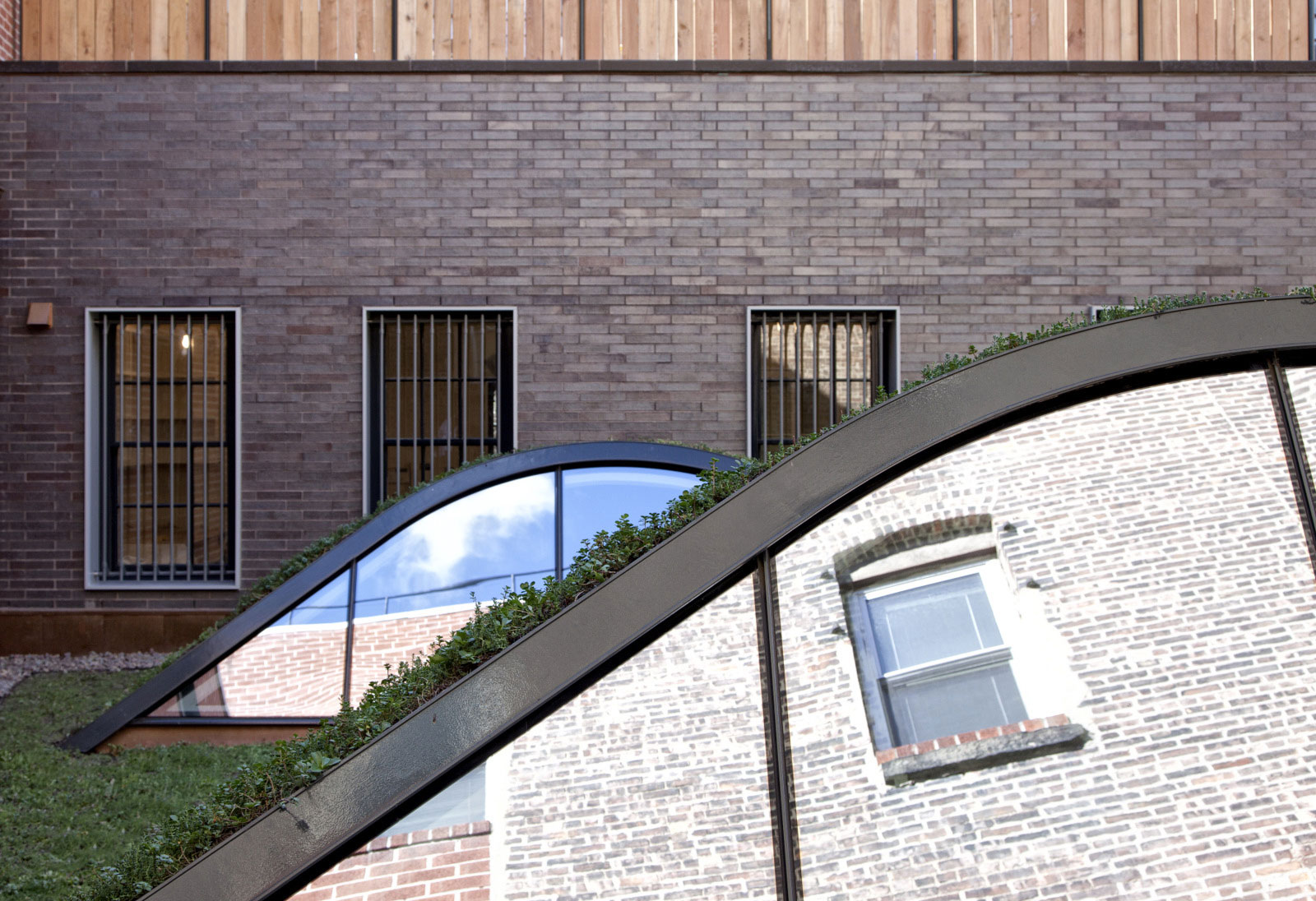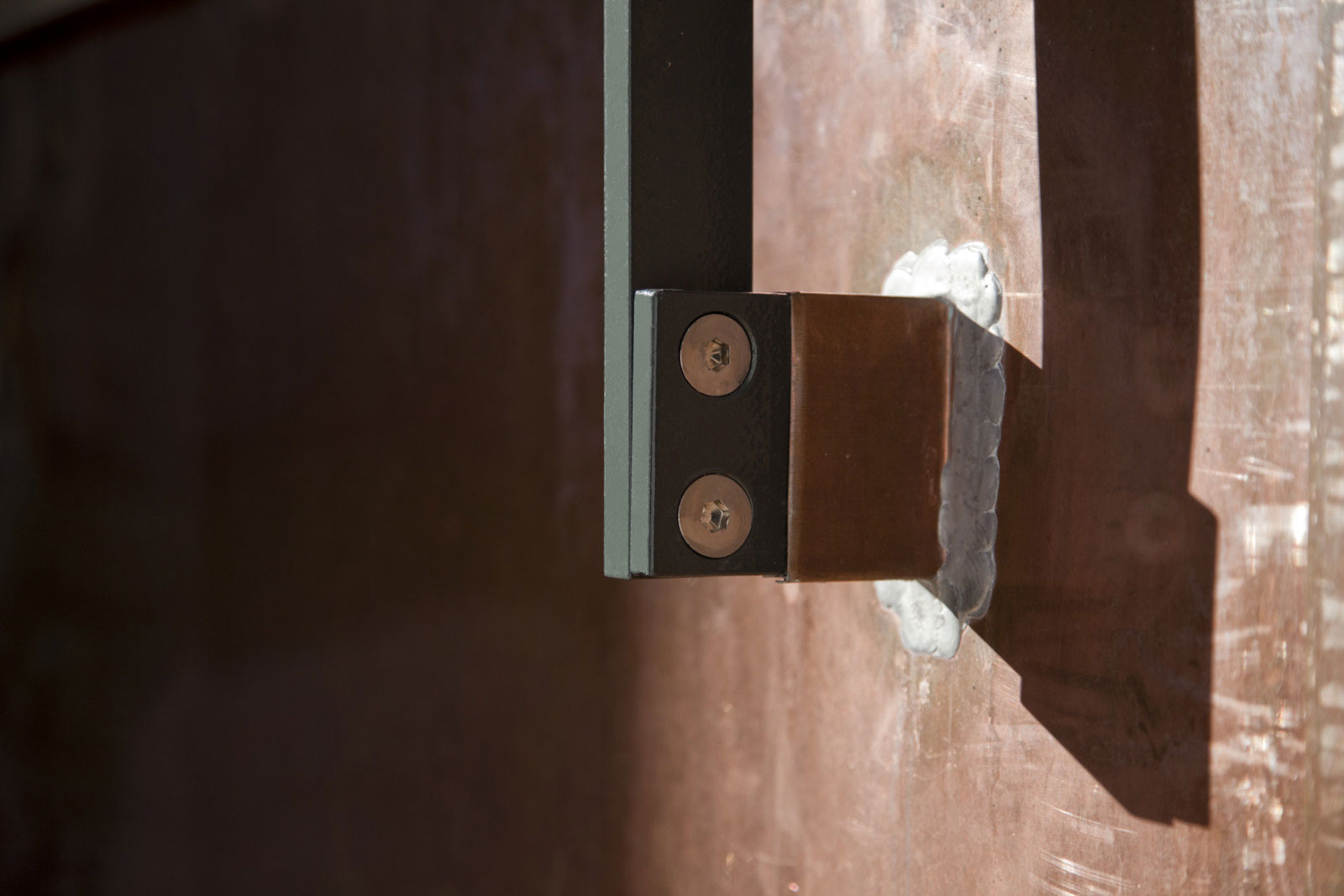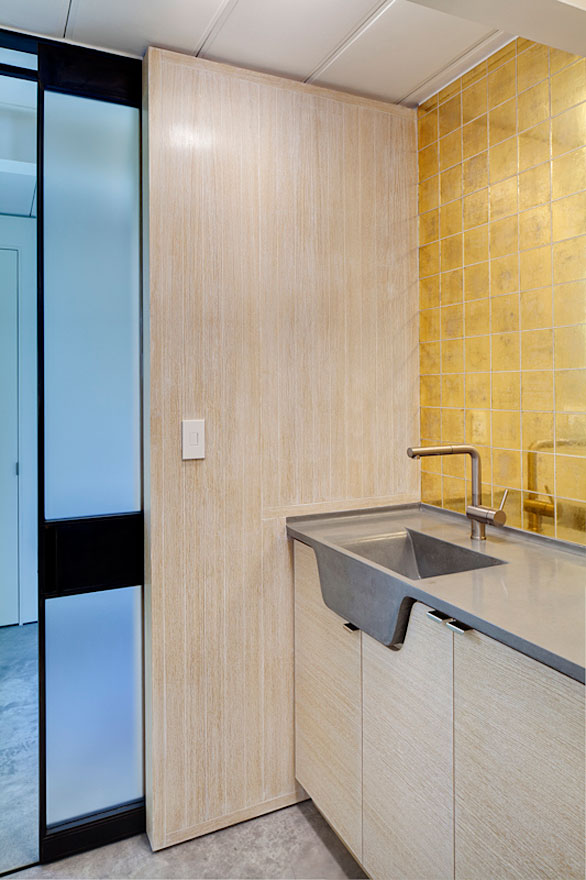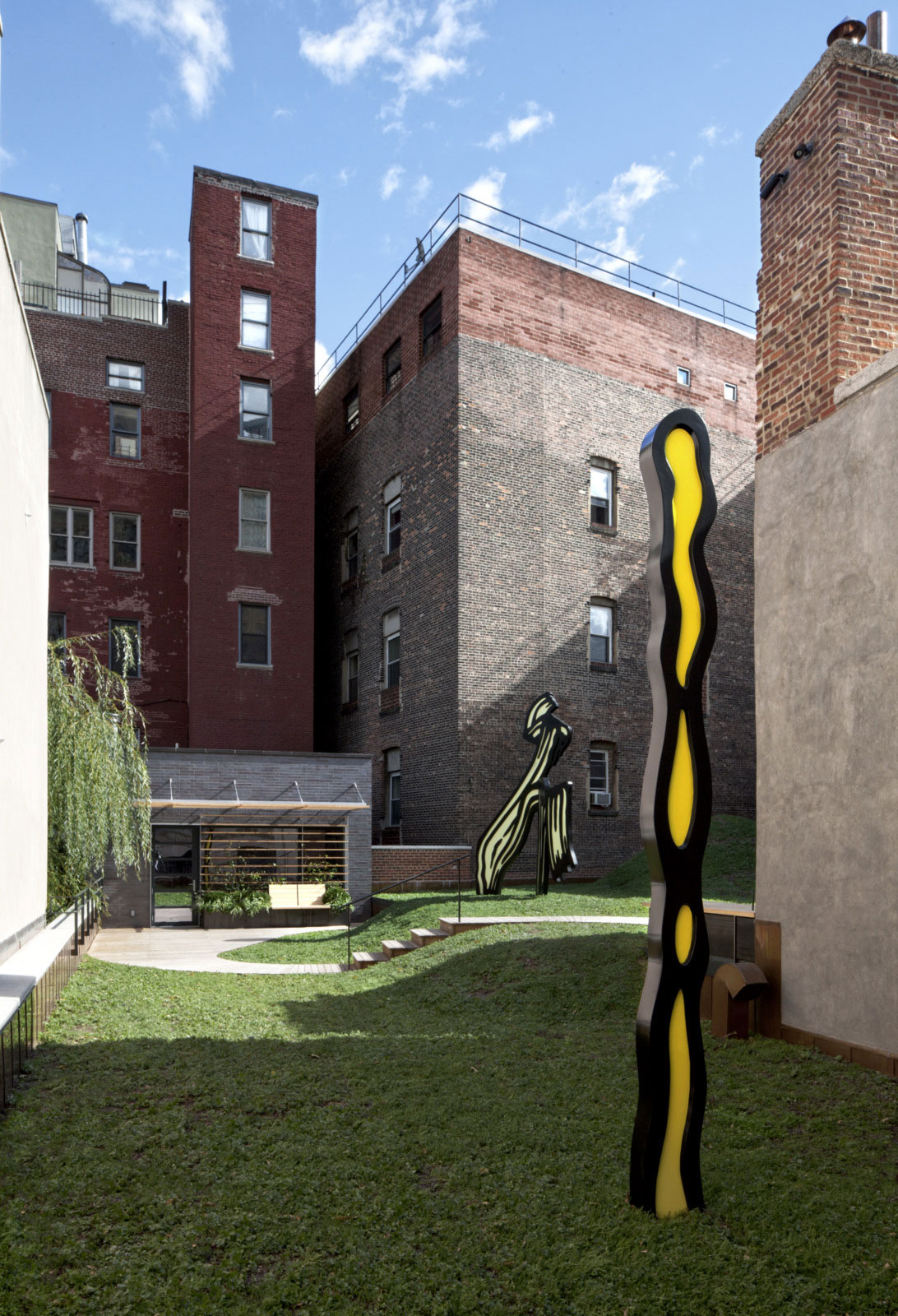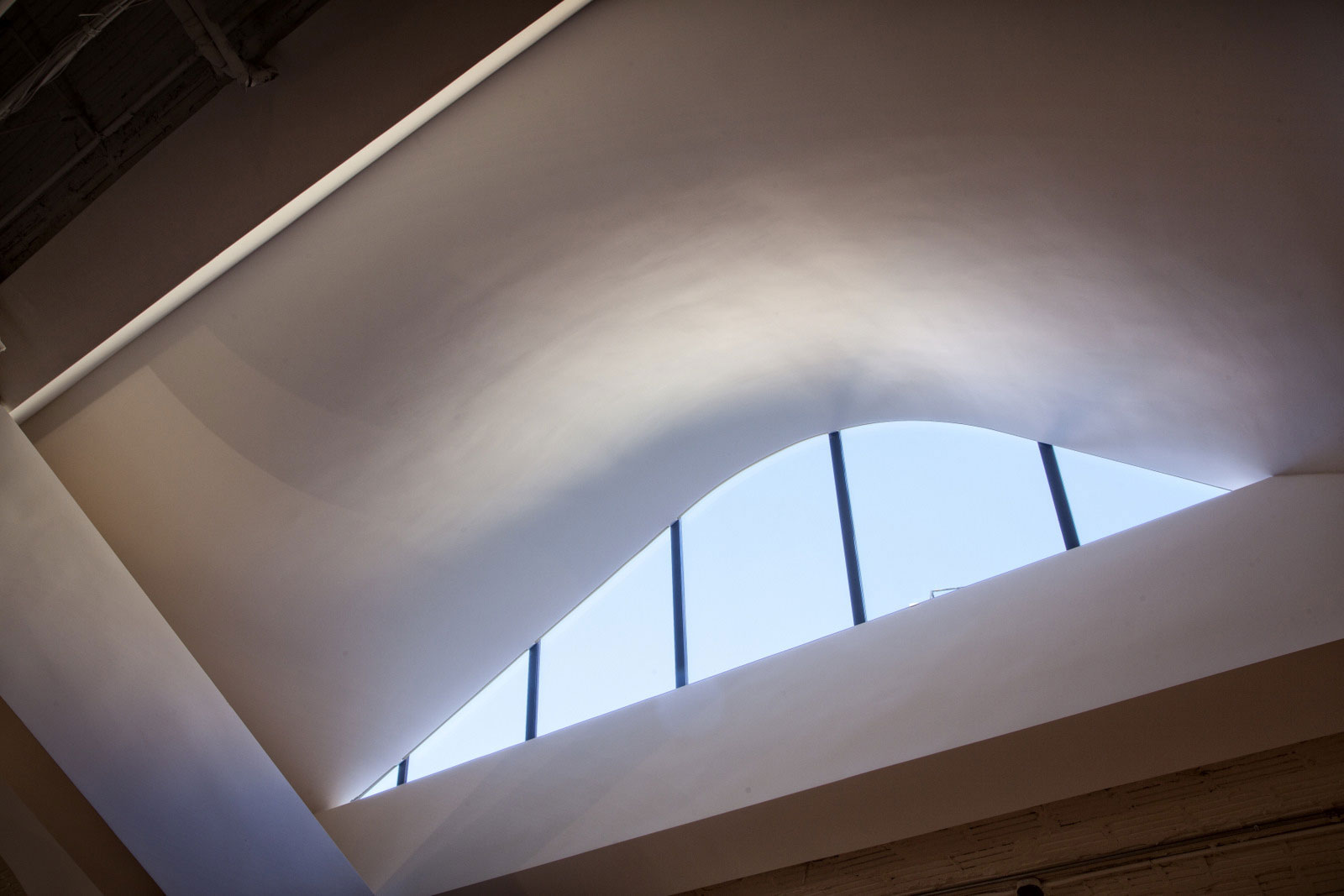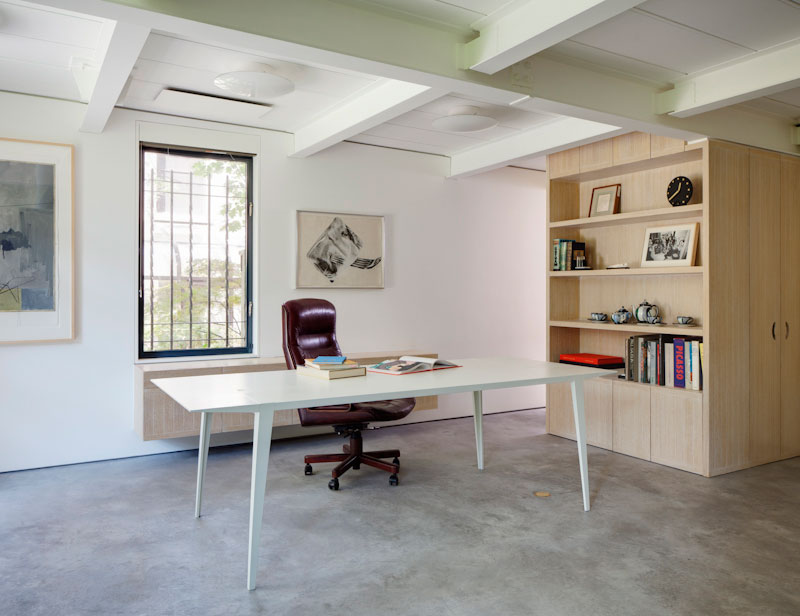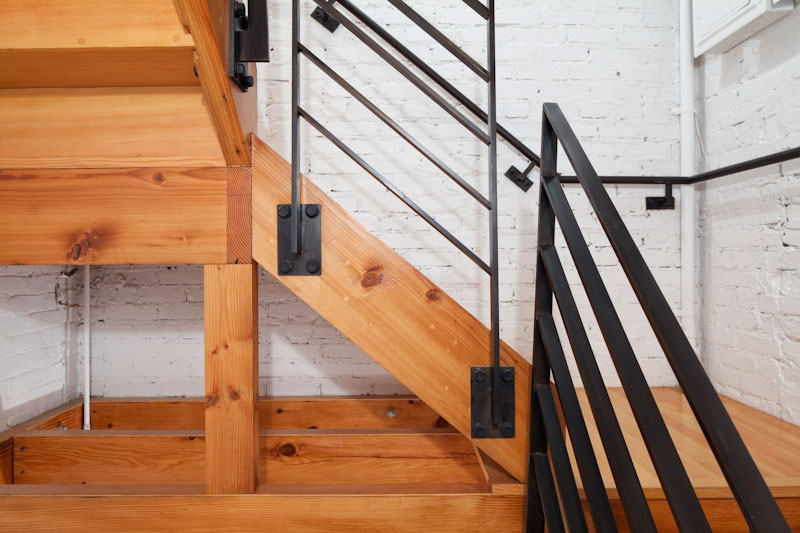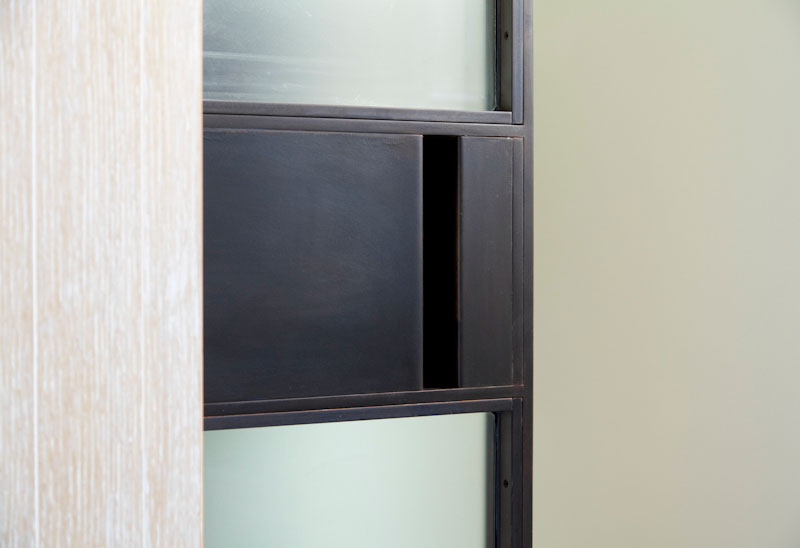 Image By : Caliper Studio
View the complete gallery
Share your Thoughts!