Spanish Home Design With Futuristic And Elegant Cantilevered Decorations
When the other edition already talked about some home in Russia, Germany, Korea, in this time we are willing to bring you in to these Spanish home design. It is one of the amazing creation from A-Cero Architects that combined futuristic designs with some natural elements in its design. We already attached some lovely pictures for you in our gallery below. Please do not forget to check them all later below this text.
When we are talking about natural elements in this elegant cantilevered home, There are many natural materials that are selected. But the main material is natural stone with different variety and structure. You can find the natural stone elements here easily when you are looking at its facades that covering the whole house. It is stone facades in ivory tones combinations, and applied with bold and modern style. This home is just so elegant and modern in both exterior plan and interior design.
This modern home design will not let you come inside without style. Start from the main gate, you will see fabulous exterior plan and a stone pathways that is connected directly to a small pool. Then you will be guided in to a lavish living room.
It has a big set of ivory couch in bold modern style. A simple ivory rug is covering the granite floor, while some wall decorations are hanged on the dark grey wall. Then we will bring you to kitchen and living room. You will see unique design that can not be found in another home design.
The modern kitchen decoration has beautiful glass facades and installed in grey bold kitchen cabinet. A bold wooden table has dazzling natural patterns and some round shape is applied here too. There is a set of three chairs and square glass table are arranged just put here. More details about this stunning Spanish home design can be found in our gallery below.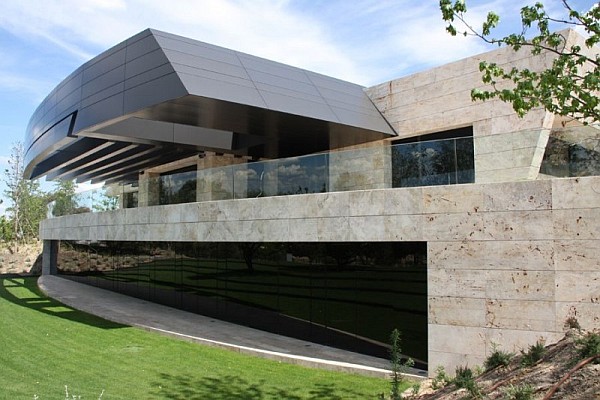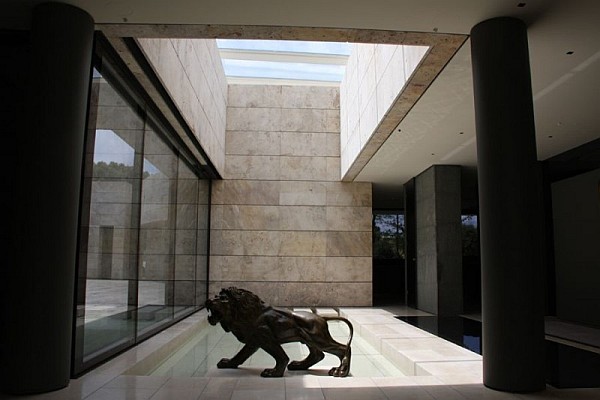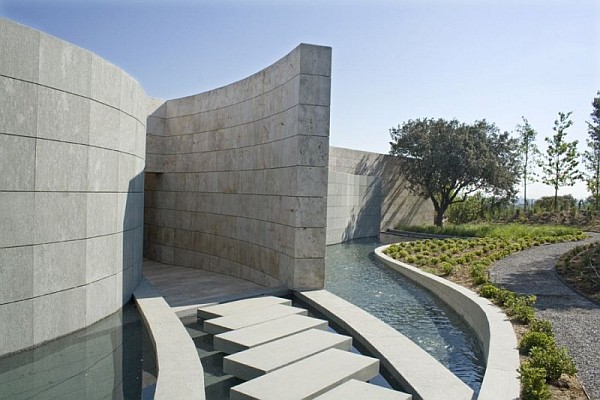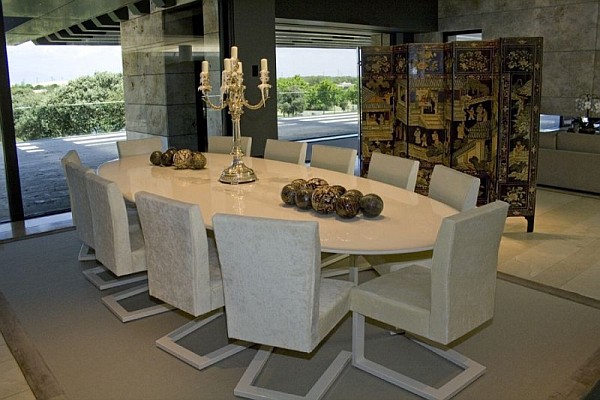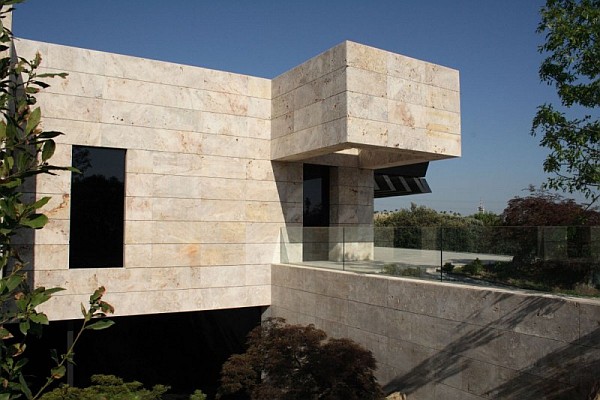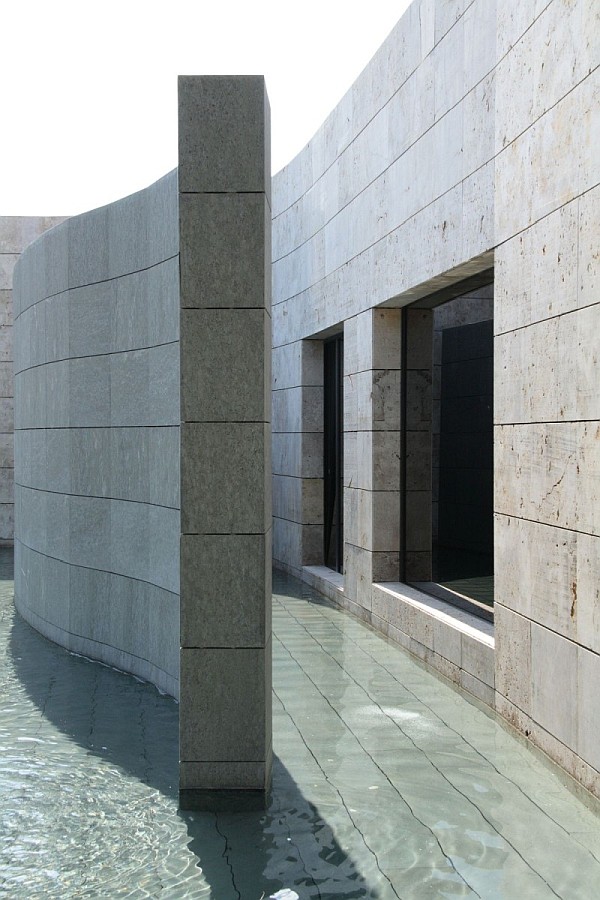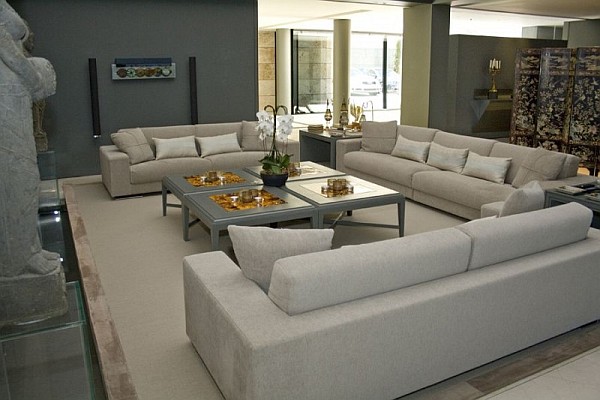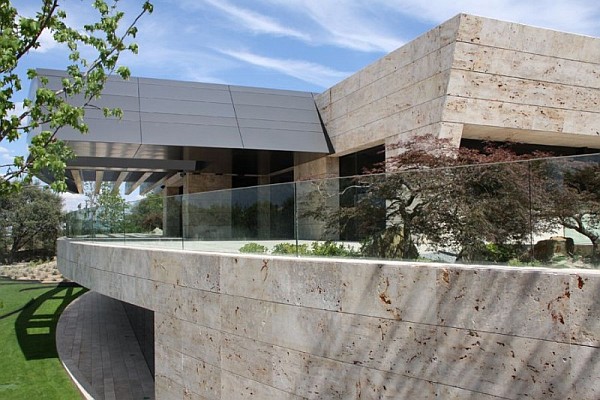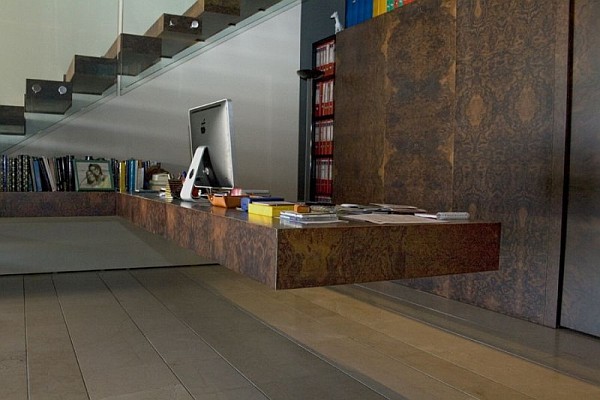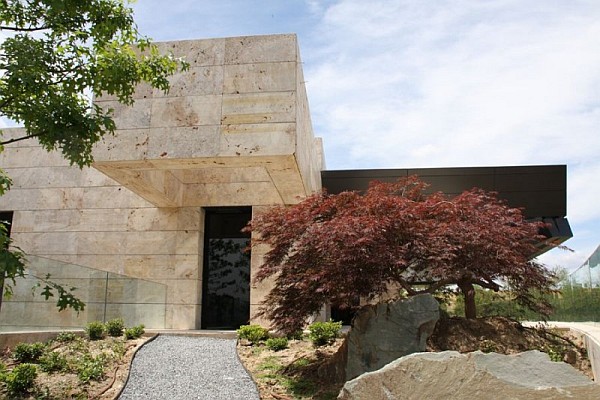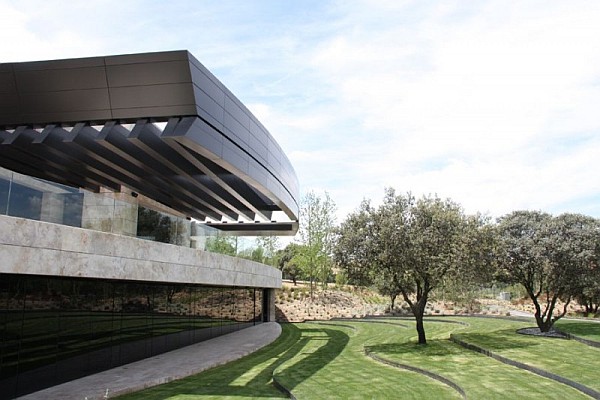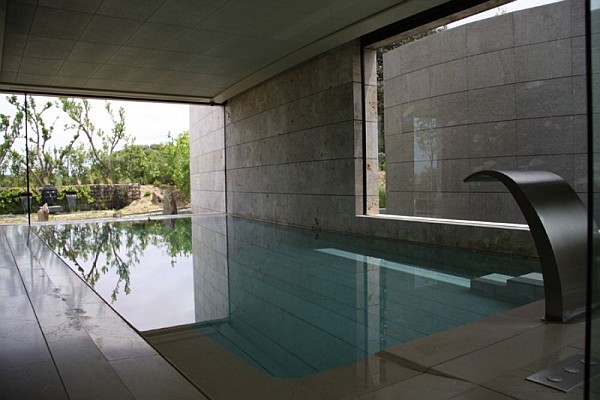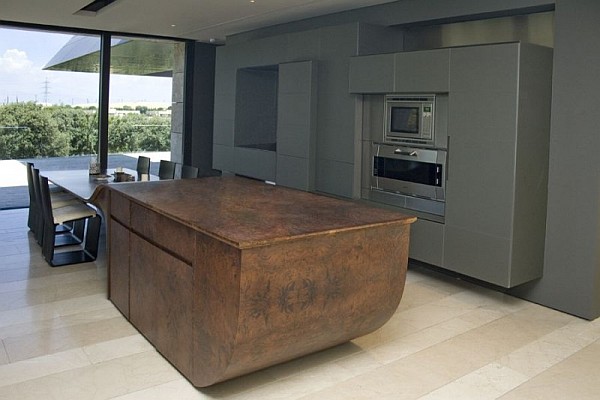 Photos by: A-cero Architects
View the complete gallery
Share your Thoughts!