Unique Modern Chair Designs To Fill Your House With Style And Warmth
Do you have any chair design ideas? Not all people have their own chair design. They may not be interested to have them also. But, if you have something special with your chairs, you must be proud of it. Well, talking about the design of the chairs, council chair may be inspirational chair design for you.
Who have designed the chair? The unique chair furniture was designed by Kasper Salto who worked collaboratively with Thomas Sigsgaard. The two creative designers can create amazing chair in simple yet modern in design. Well, let us see the design of the chair and make sure whether you can be amazed or not.
The creative duo has designed modern chair design for One-collection, Danish brand. The aim of making the chair is providing seating for the headquarters of United Nation, Fin Juhl Chamber. This chamber is permanent chamber in New York. Designed in elegant shape elements, the chair can attract all eyes seeing.
How does this chair look like? Well, the chair is totally elegant in its design and colors. Actually, the design of the chair is very simple. At glance, it looks like common chairs you can find in your office. But after seen in details, you can see how beautiful this chair is.
The chairs are available in some colors. So there will be many choices. This first and the most interesting color is the combination between black color, the natural color of timber, and also the color of aluminum. They can create balance to the chair. So, what are the materials used to make the chairs? Actually, the designer of the chairs used some organic materials. What are they? Yea, chairs are made up of oak, walnut, leather, fabric, and also aluminum. Each product has different basic material but they must be from nature.
The one with black color is made up of leather. It has black seat with the natural color of timber for the edge. The back upholstery of this chair is also colored with brown, the color of timber. One cannot be forgotten is that the chair has 3D veneer. Is the unique chair design interesting for you?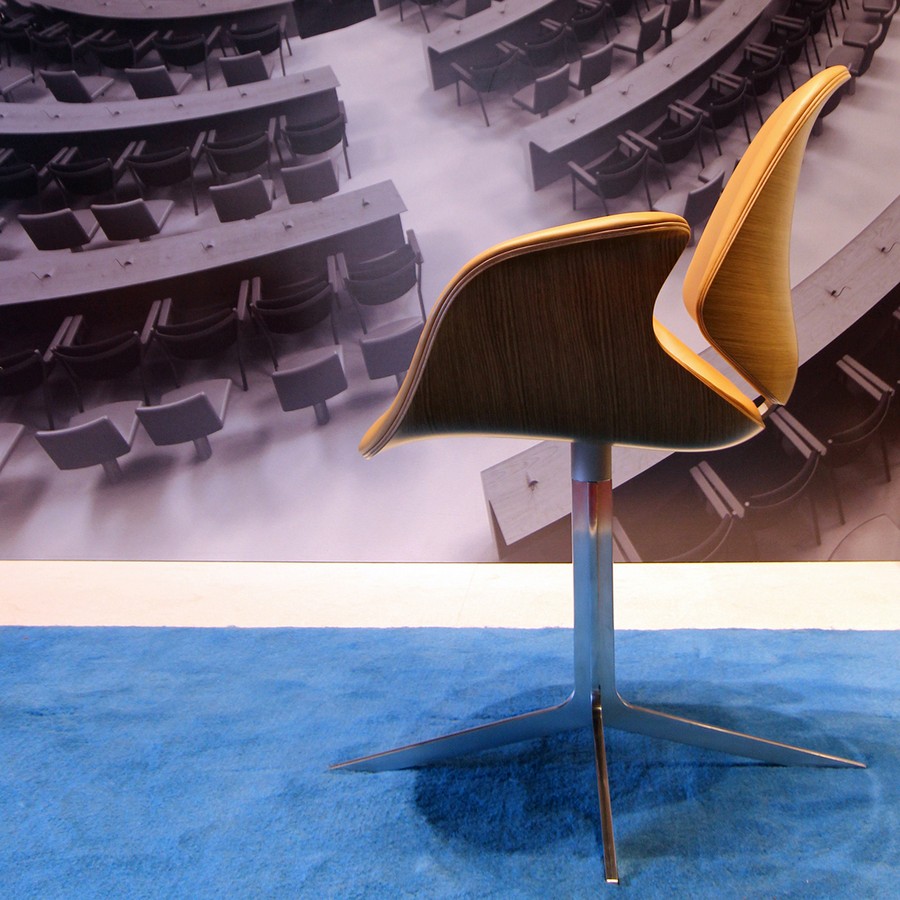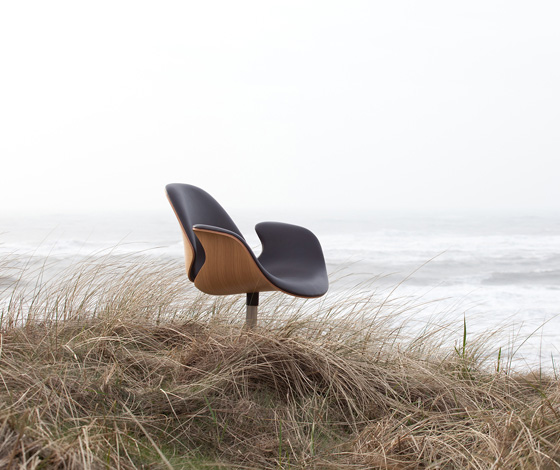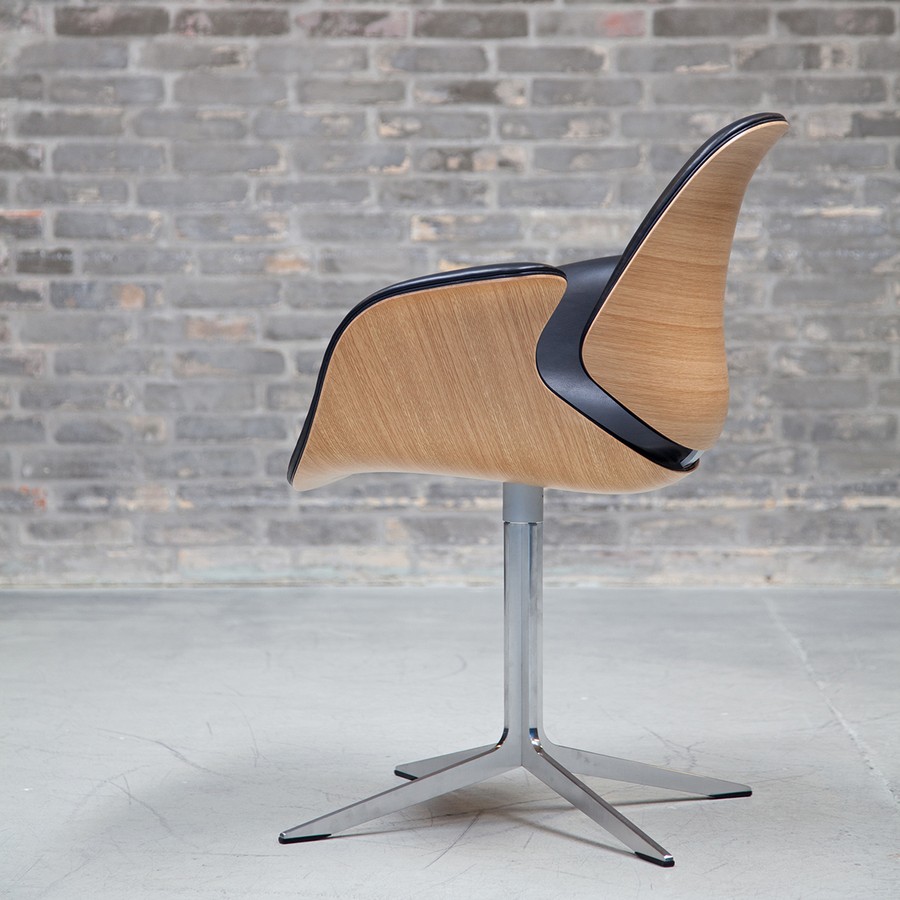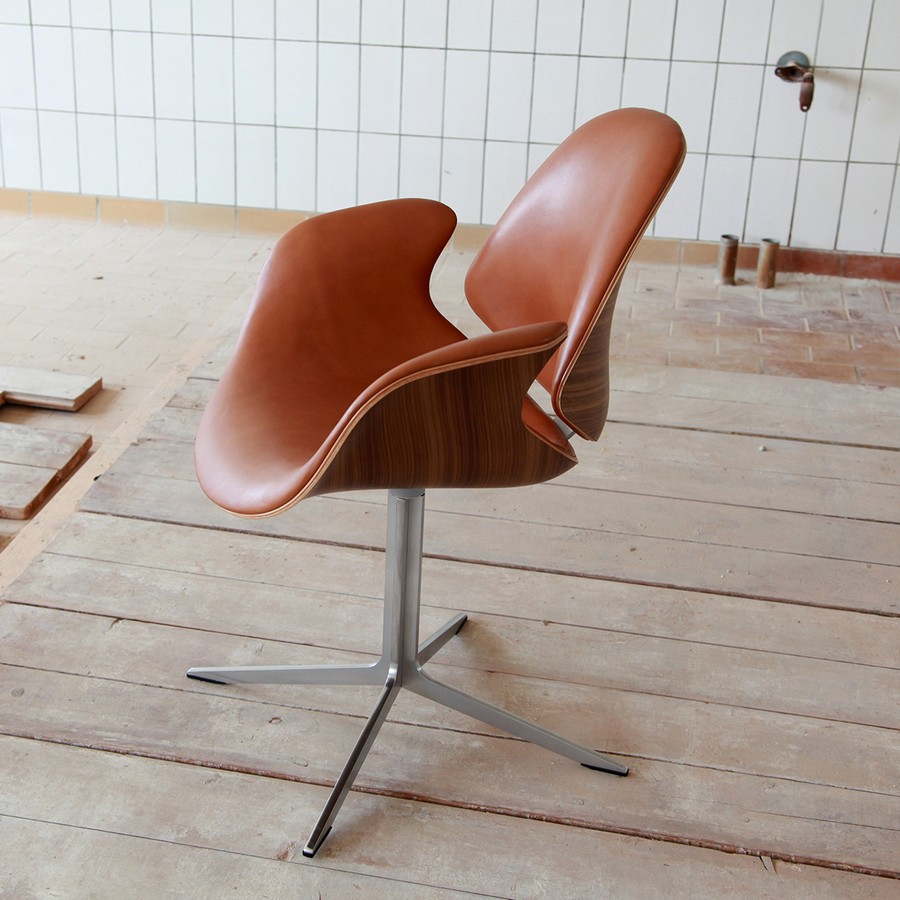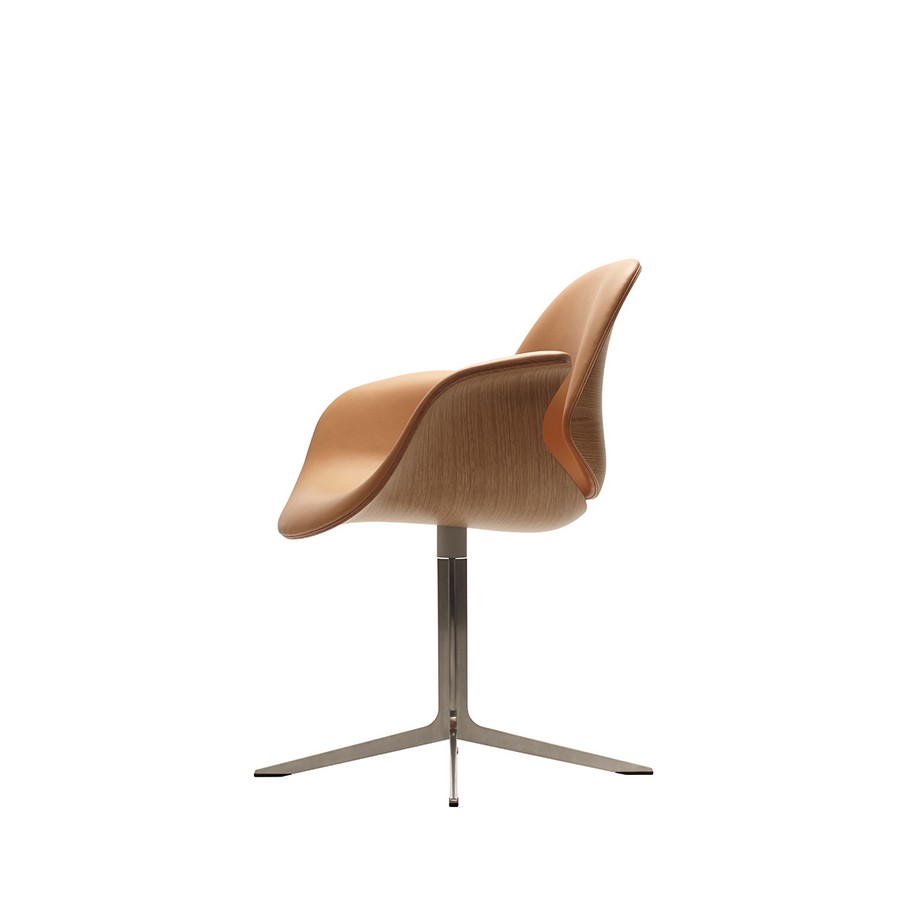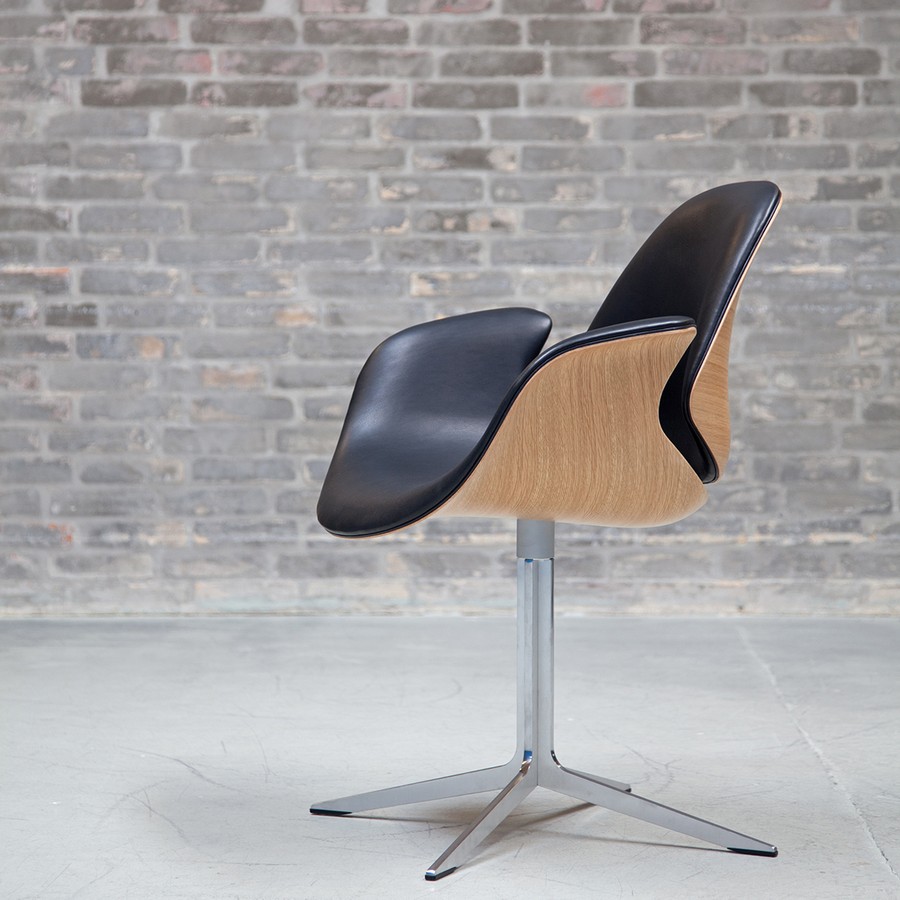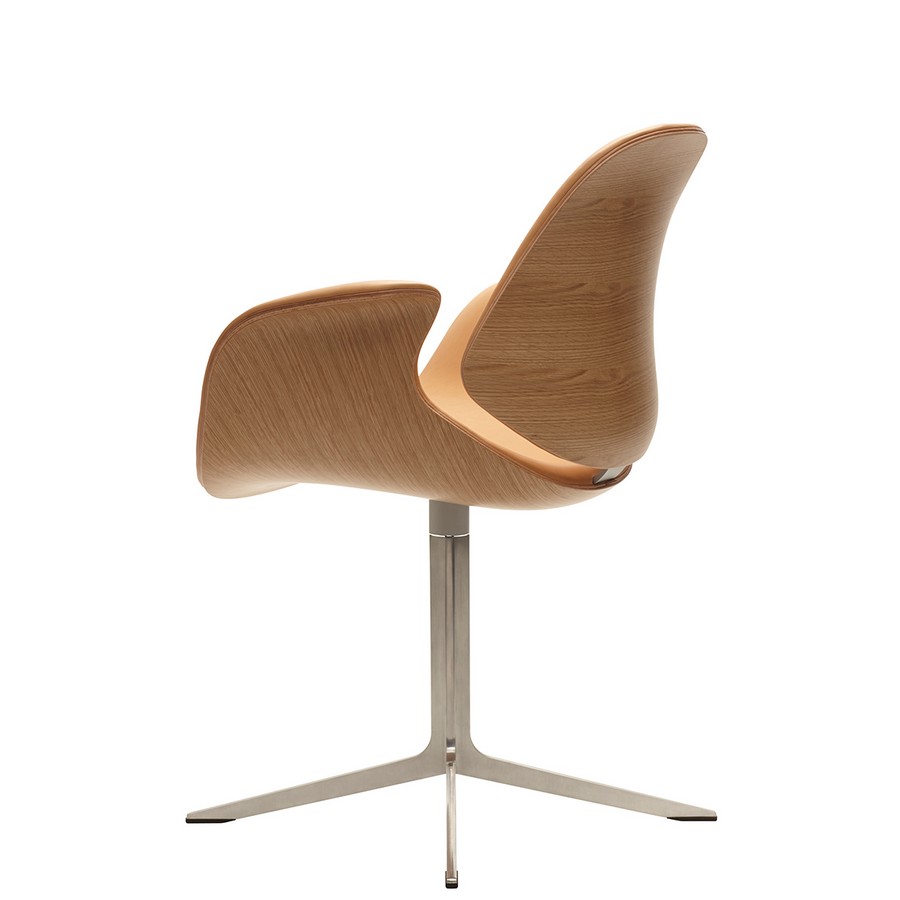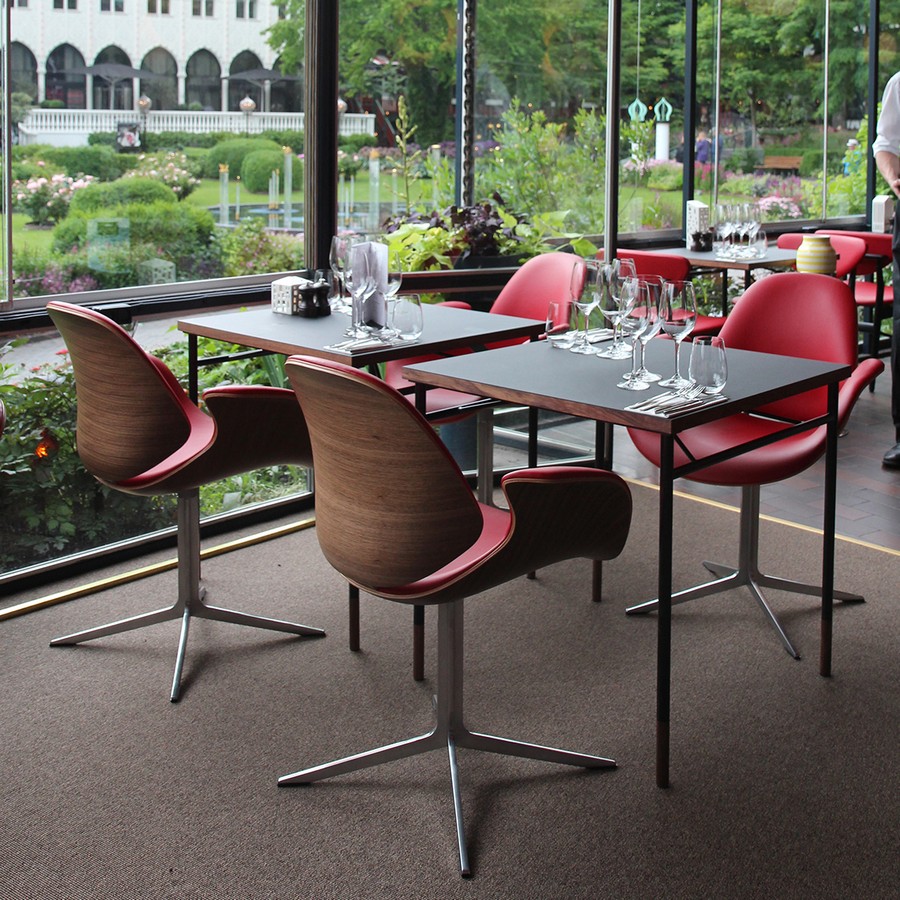 View the complete gallery
Share your Thoughts!