Elegant Basement With Impressive Living Sofas And Nice Coffee Tables
Having a basement renovation ideas is great. However, you might have to take a look at several essentials in creating an airy basement. For the modeling, you can take a look at this following basement design presented by Princeton Design Collaborative.
The basement is aimed to complement the existing house located in Lawrenceville, New Jersey. Even though it only comprises of small space, this particular room could take up several functions, namely the dining, living, and bar.
Utilizing the basement shows a creative efforts in having additional room for your family members. However, it would be quite tricky on creating a beautiful basement. The design shall be able to accommodate the need of everyone with much air circulation.
Since window would be impossible, the designer placed air calculator on the ceiling as we can see from the basement renovation ideas and pictures. Every furniture comprising the room is also intentionally made with custom order. This is a great idea to suit the room arrangement.
The wall is covered entirely by wooden panel. Let's take a look at the living room. The living has a rug with stripes pattern placed under the coffee table. The said table is, however, made out of wood with similar color to that of the wall. It is surrounded with comfortable sofa and lounge chairs. We can also find television as integrated within the wall cabinet. On top of it, there is a modern wine rack. Cladding's are employed on the ceiling to provide freer circulation.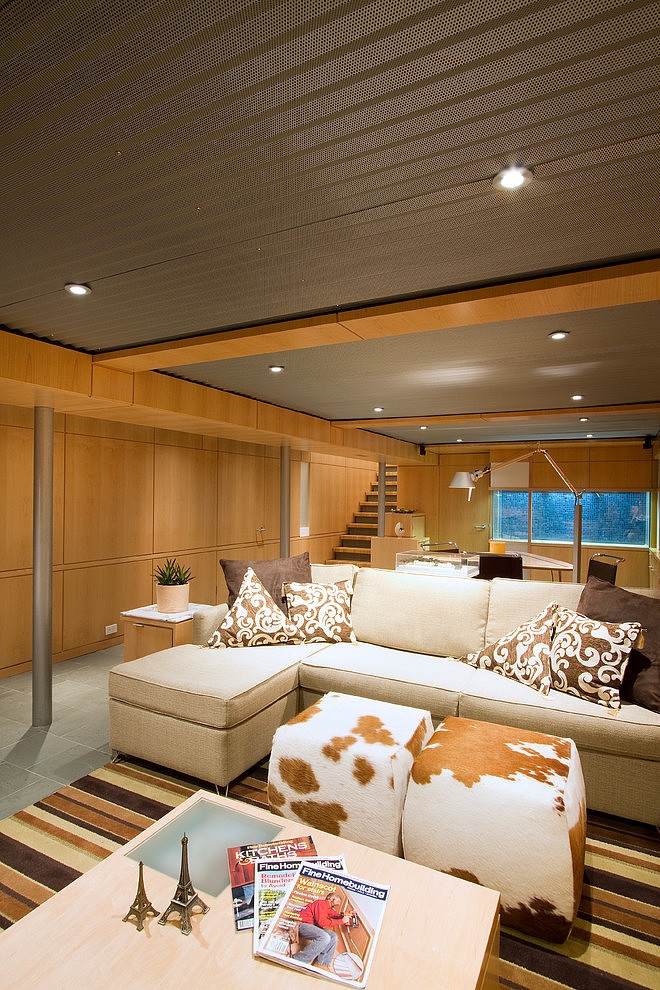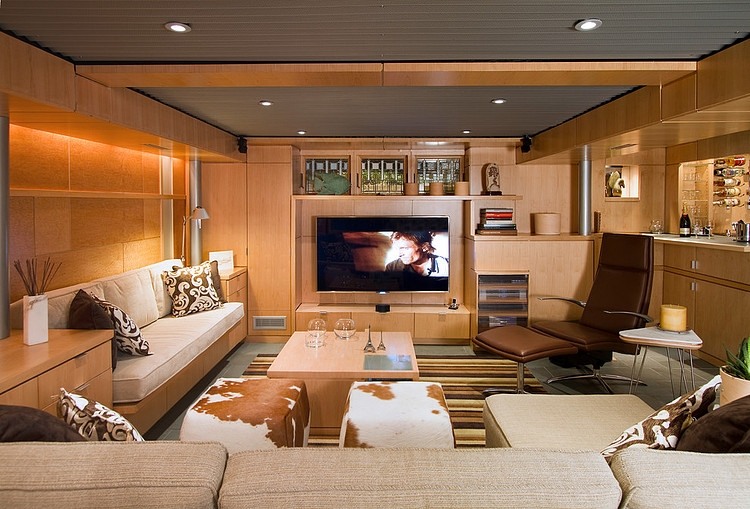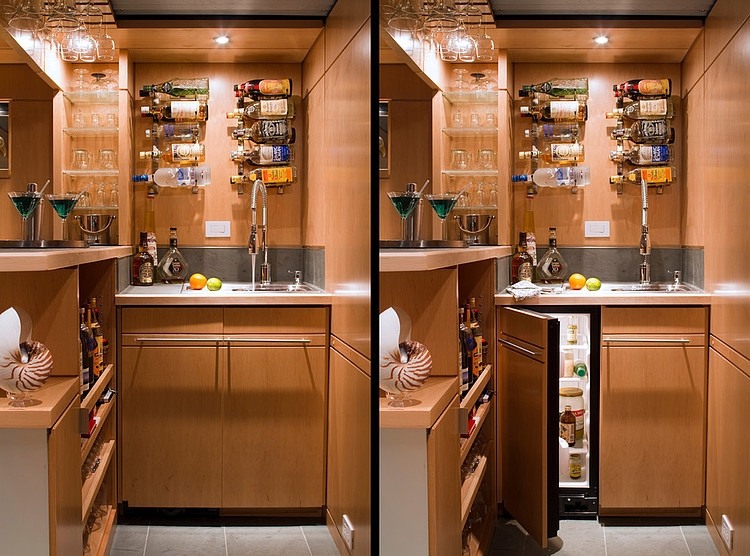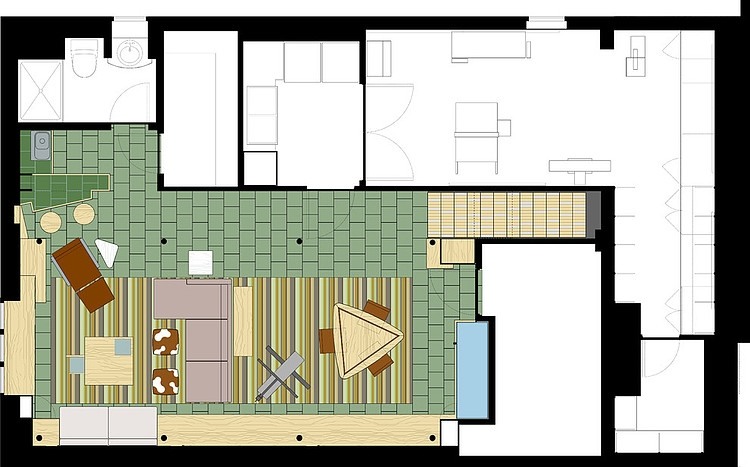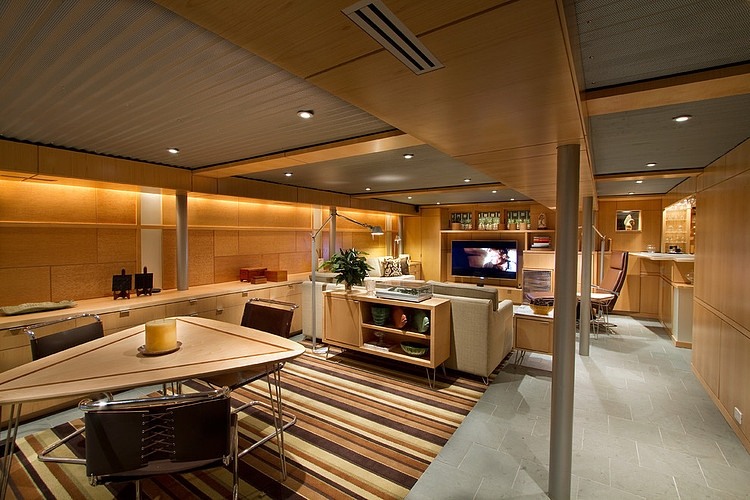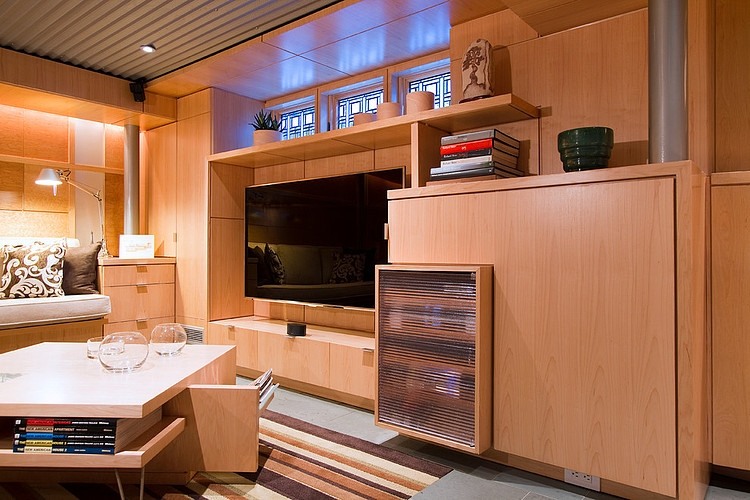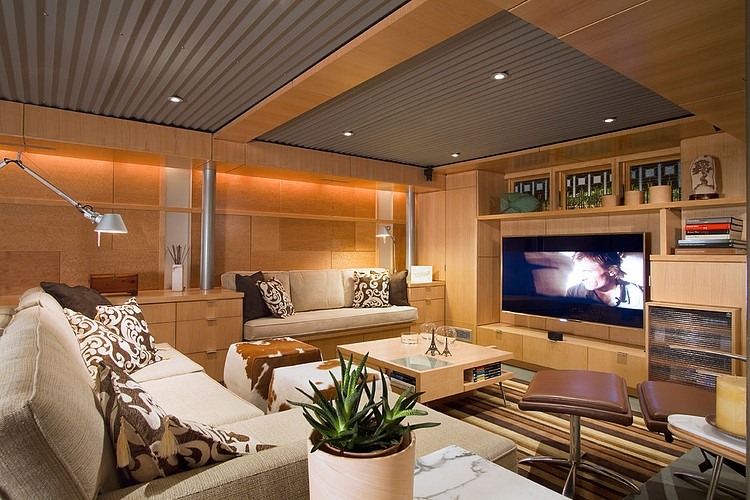 On the corner. there is a beverage bar which has beautiful and luxurious accent. The bar is comprised of wooden furniture with marble countertops. It is then complemented with bar stools. The beverage rack is mounted on the wall, while the glass cabinet is hung on the ceiling. This part is also equipped with modern sink placed on top of the counters. In terms of lighting, this small basement renovation ideas and pictures use ceiling integrated lamps.
View the complete gallery
Share your Thoughts!