Stunning Spa Interior With Modern Touch Of Turkish Tradition Accents
What we'd expect from modern spa interior is the relaxing and calming atmosphere completed by right scent. We expect to be treated like queen during spa treatment and that needs to be done in stunning interior concept. This breathtaking interior design is suitable for contemporary spa center bringing natural theme.
Here I have some spa interior images from 20,000 square feet of luxurious Spa called ESPA located in Istanbul. Actually, this exquisite spa is located on three floors of the Edition Hotel. Middle East architectural art is always authentic, rich of texture and stunning.
Well, the interior concept here was influenced by Turkish art tradition with elegant, wealth and beauty in one package. The mastermind behind this project is Hirsch Bedner Associates (HBA). Because the interior was supposed to be calming, the whole interior dominated by chocolate brown marble and elegant bronze.
Between luxurious and relaxing mood, natural colors is the best way have such stunning interior. Besides color scheme selection, another element such as relaxation, decoration and lighting are important too. The decoration comes from built in table with single transparent vase and living plant reflects beauty in simplicity while the lighting systems represents nothing but trendy in modern charm. There are also two exclusive spring granite sinks that is really beautiful there.
What's more interesting about these pictures is the textured walls. Texture walls are just incredibly astonishing. The stunning edges, the lighting shadows and the calming chocolate scheme is going to help you get the optimum relaxation you could ever imagine. The bronze sink on the other hand offers traditional Turkish culture charm.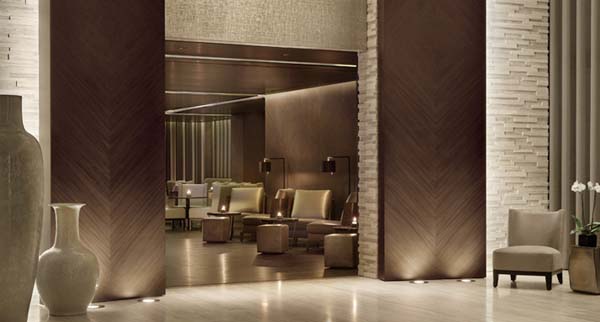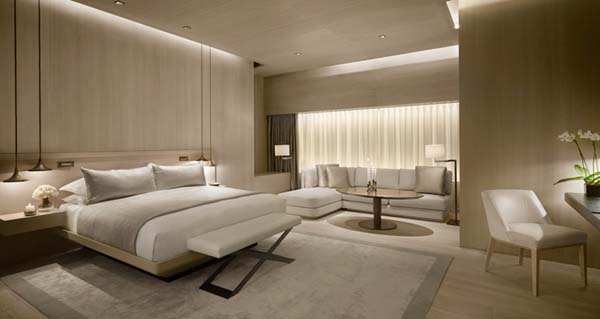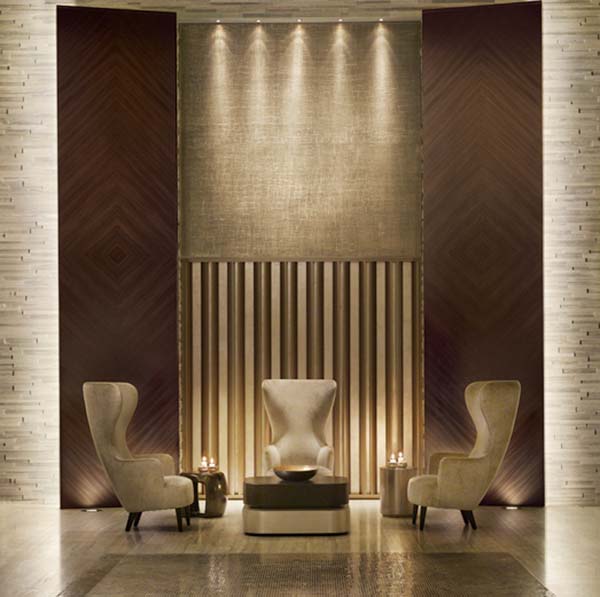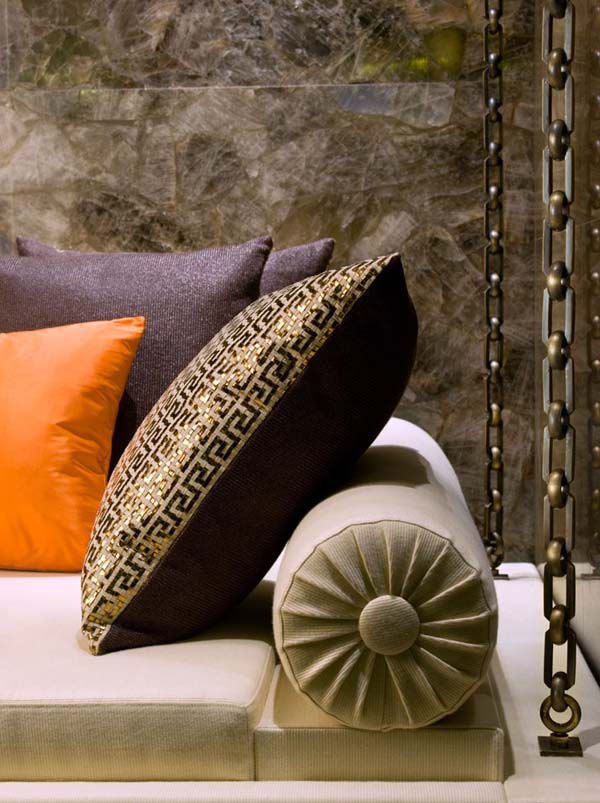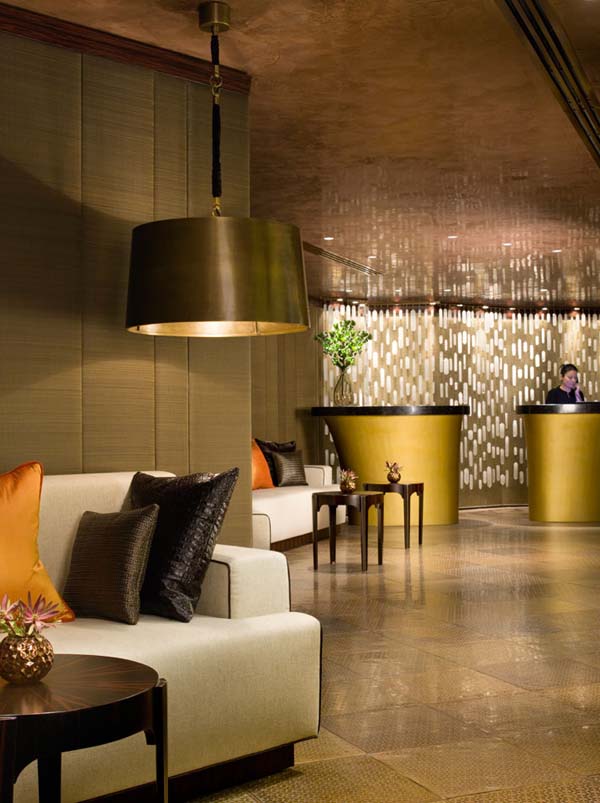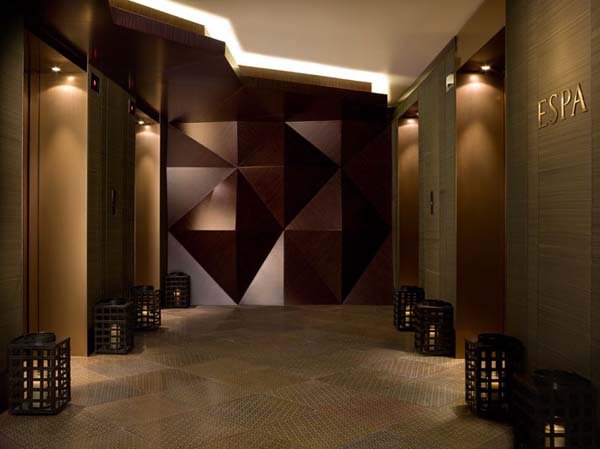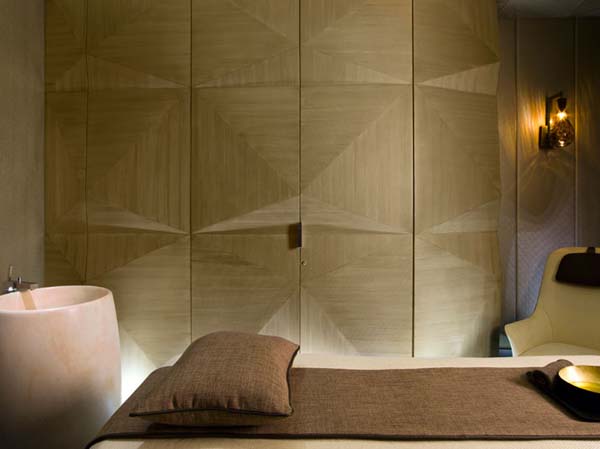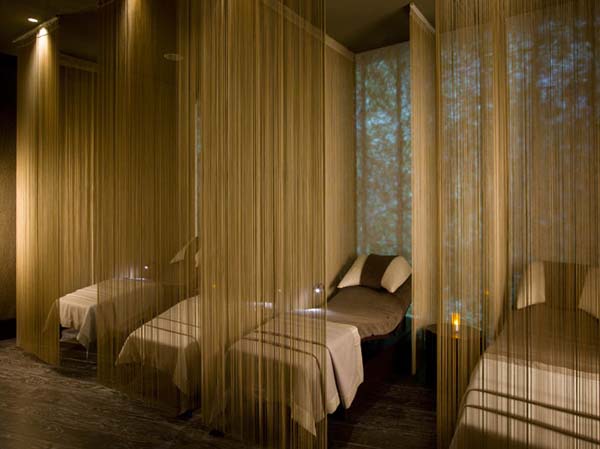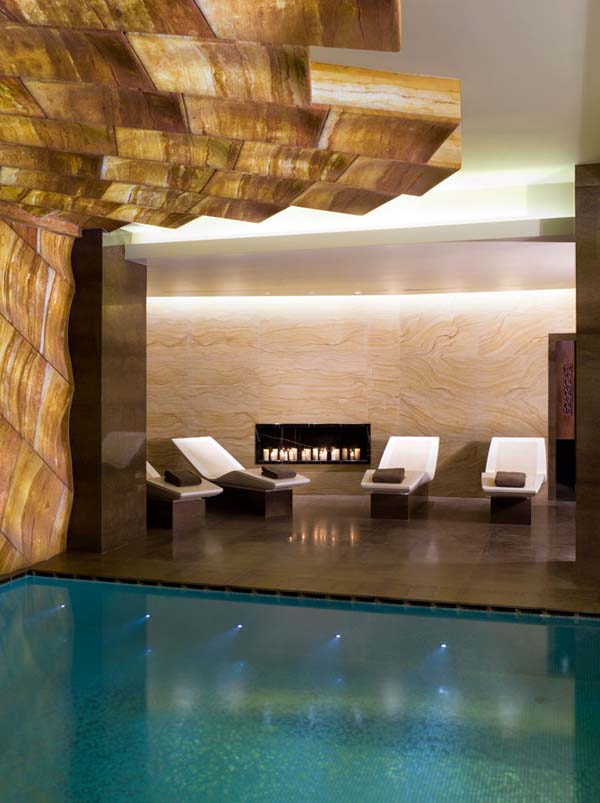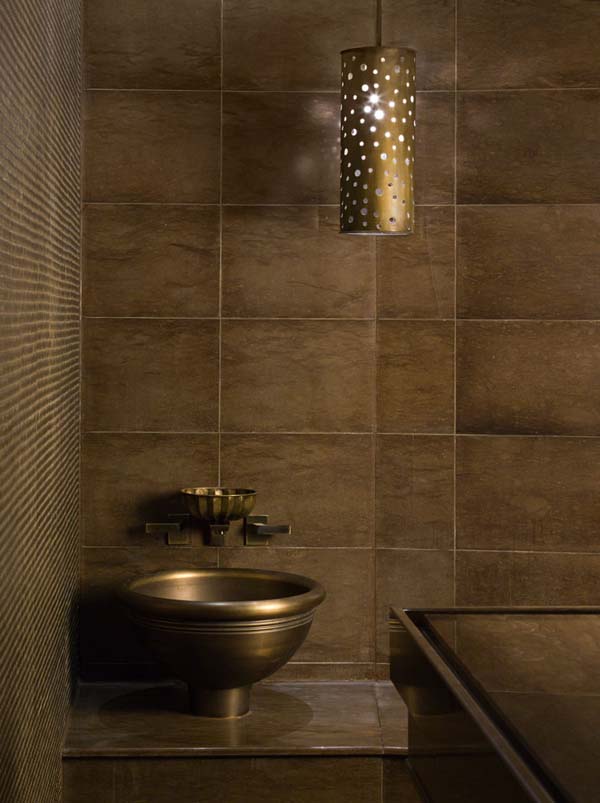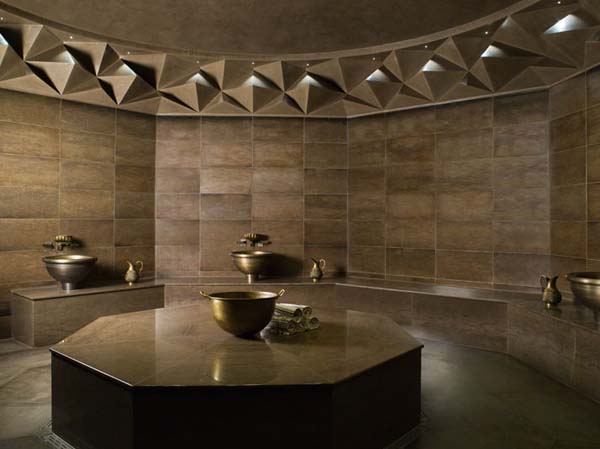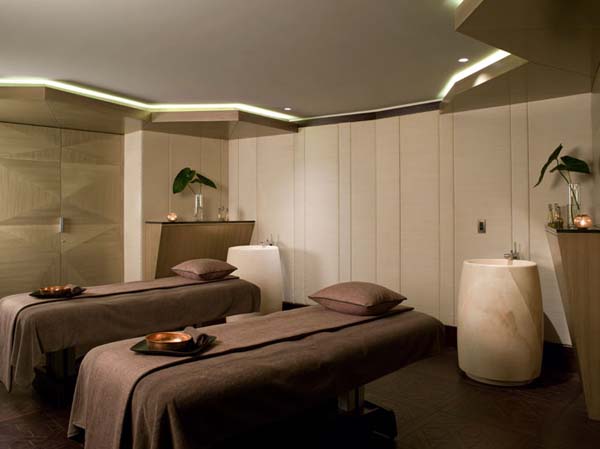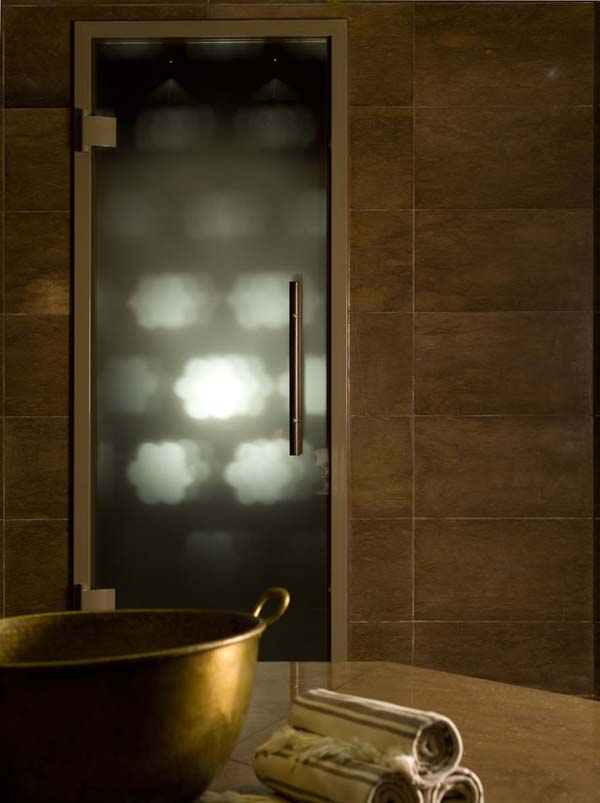 The bronze color represents wealth, health and happiness which is exactly the things we always wanted, don't we? The next thing is the mesmerizing infinite swimming pool with brighter texture wall and stylish lighting systems. There are a lot of attractive feature in these spa interior photos, such as minimalist fireplace, rope partition, and many more.
View the complete gallery
Share your Thoughts!