Eco-Friendly Modern Green Home With Exposed Red Brick Walls
The Green House is an Eco friendly sustainable home was designed by the Indian-based firm Hiren Patel Architects. The remarkable contemporary home is located in Ahmedabad, India and has a sophisticated living room with lovely purple sofa furniture. The environment issue has affected the stunning home design and it has made some designers to come up with green home in creating a shelter for people. That kind of house can be found in this tropical house. A concept of a extraordinary house which can use some sustainable materials is underlying the principles of this beautiful house project.
The designers from Hiren Patel Architects have created this house to expose its red brick walls on its outstanding exterior design. The bricks are used since it can make the house cooler in the day while it also provide warm for the house in the night.
This house uses one of the green home plans that make use of all the space available surrounded by brick fences. This gorgeous contemporary house is also surrounded by some mini gardens with dense vegetation that can be easily found in tropical area. To take the benefit of the abundant sunlight that is available in almost all year round this marvelous house employs a lot of windows.
To control the light that comes to the house this brick house is with horizontal wooden slits installed. That wooden slits are applied in almost all of the windows but the most striking wonderful appearance of it is presented on the second floor.
The astonishing wooden facade of sliding doors will let you step inside the house. The splendid interior design of this house incorporated white color theme to exploit the sun light that come through the windows so that it can save thee electricity bill by using less light in a sunny day.
The house also decorated by some potted plants that can live by the ample sunlight inside the house. The house is packed with sensational modern furniture that some of it has darker color tone to create a well-adjusted interior look in the white themed room. The house has used a correct house plan among some green home plans designs that resulted in Eco-friendly this house.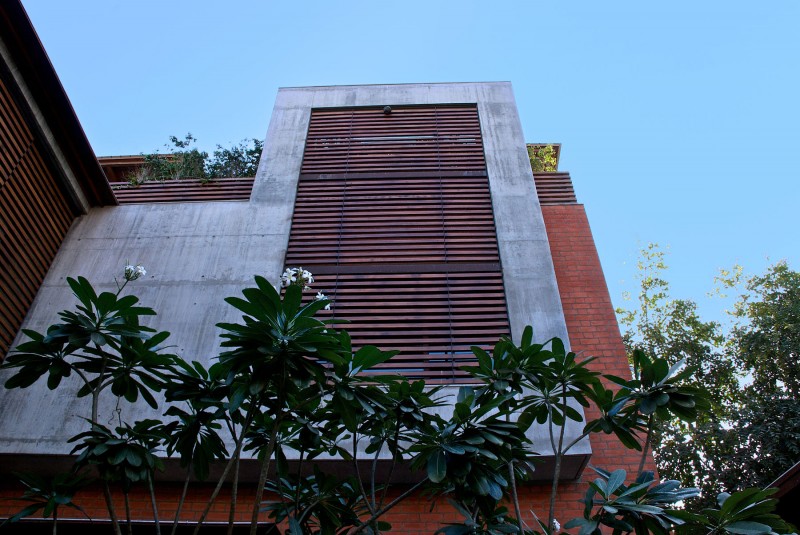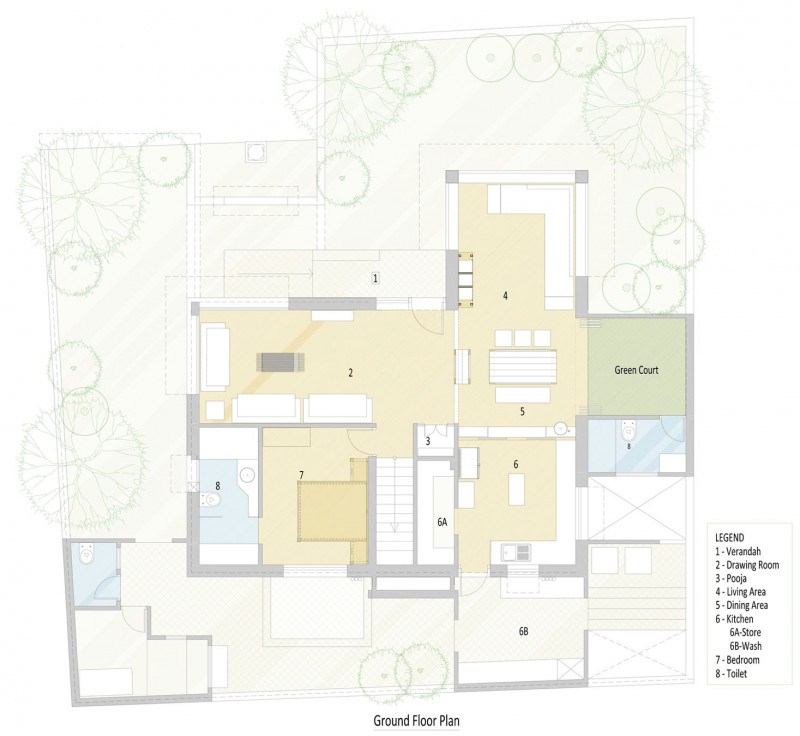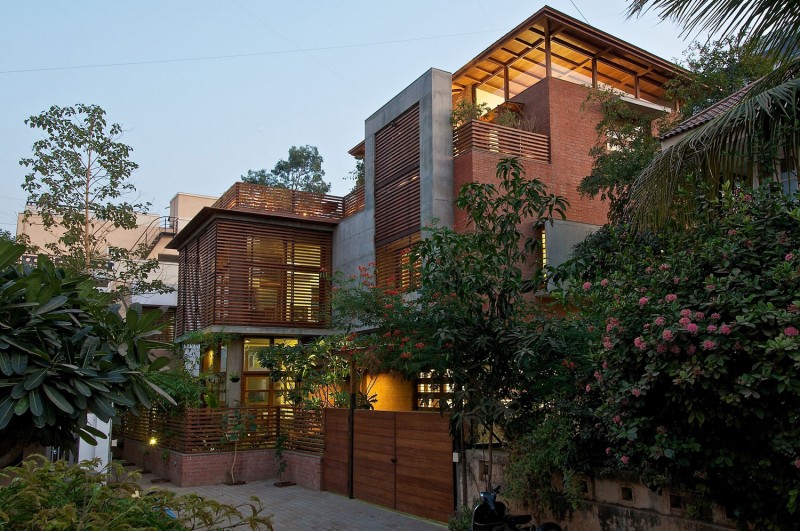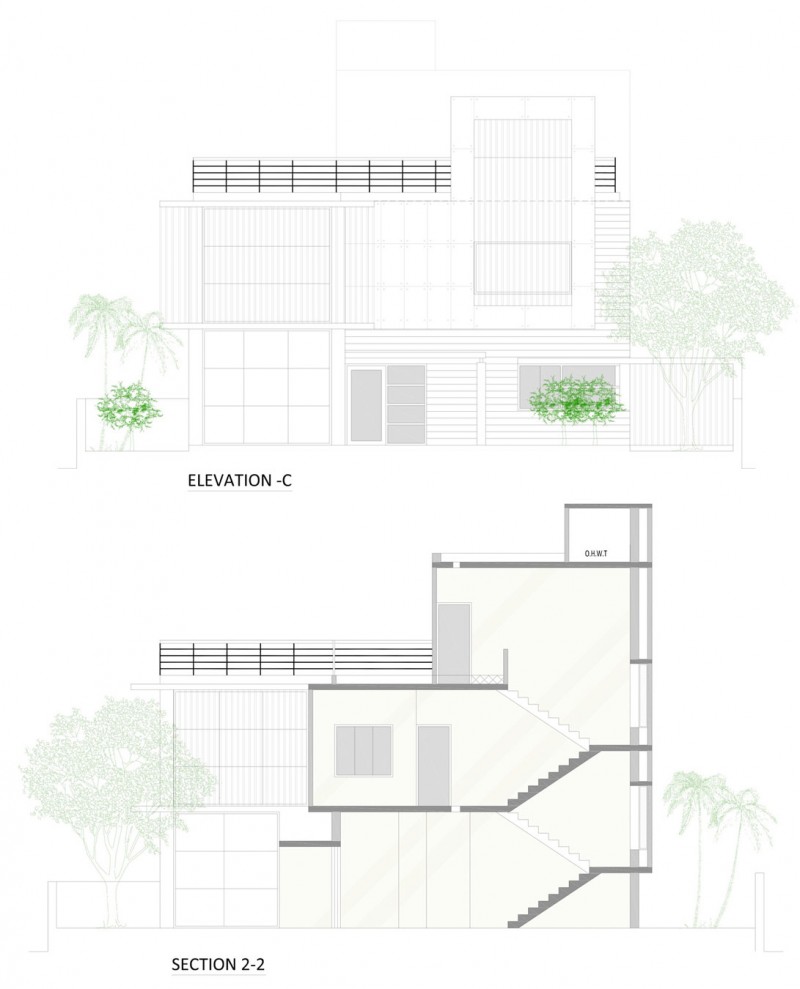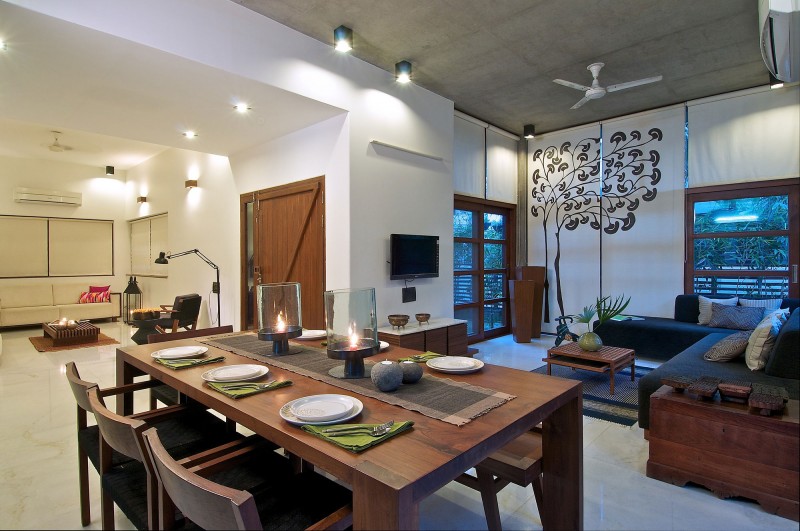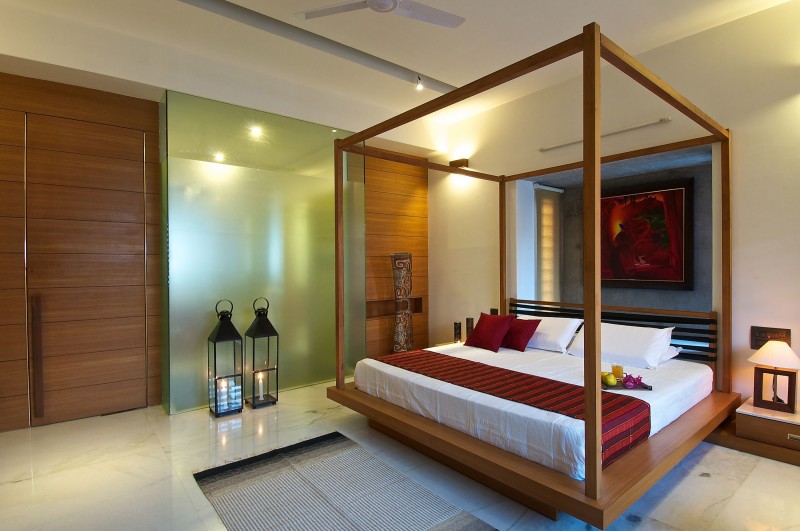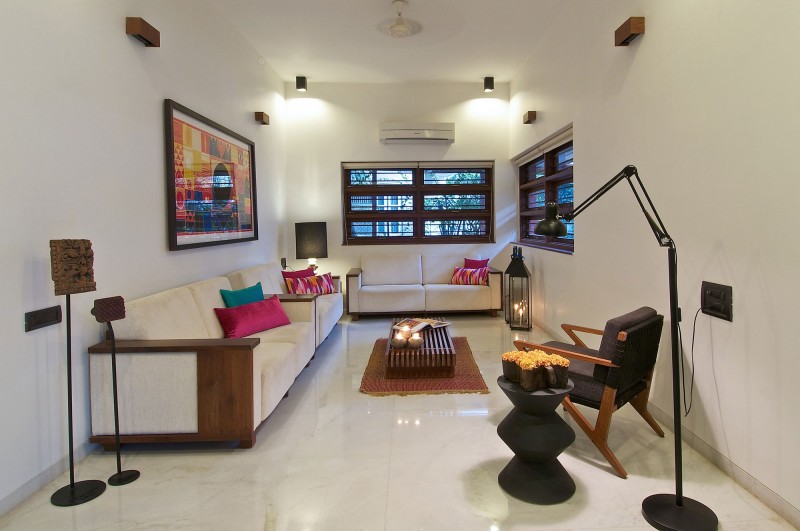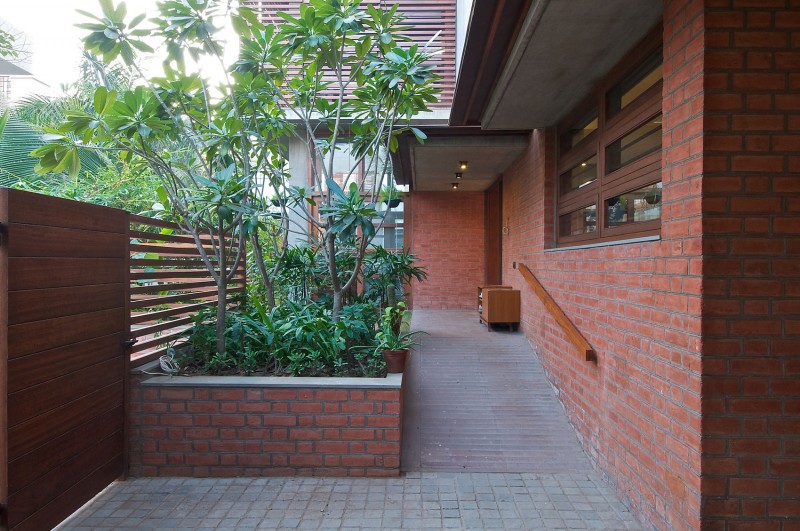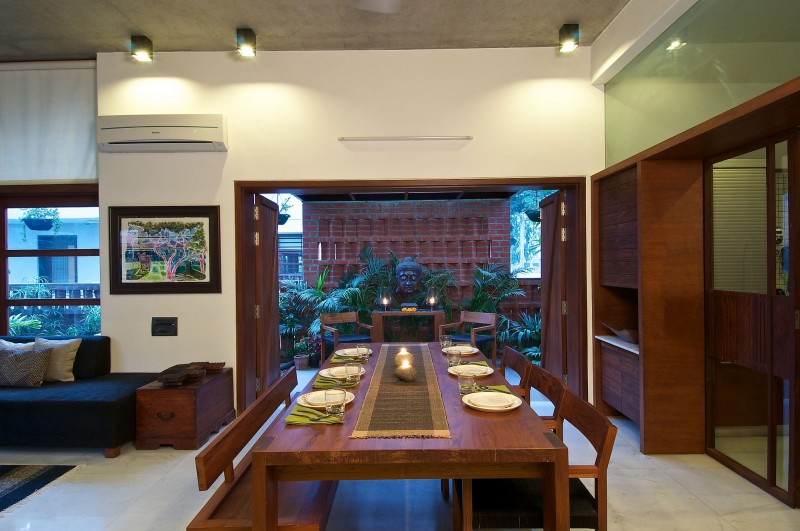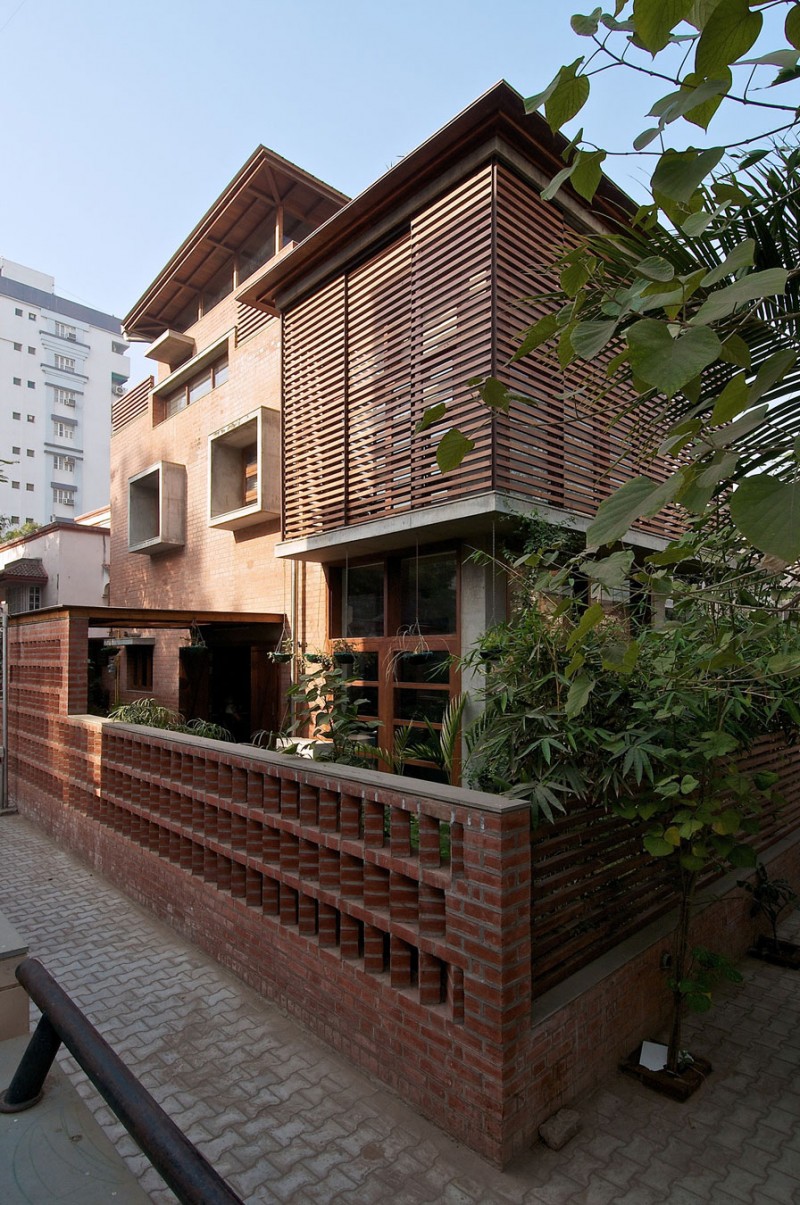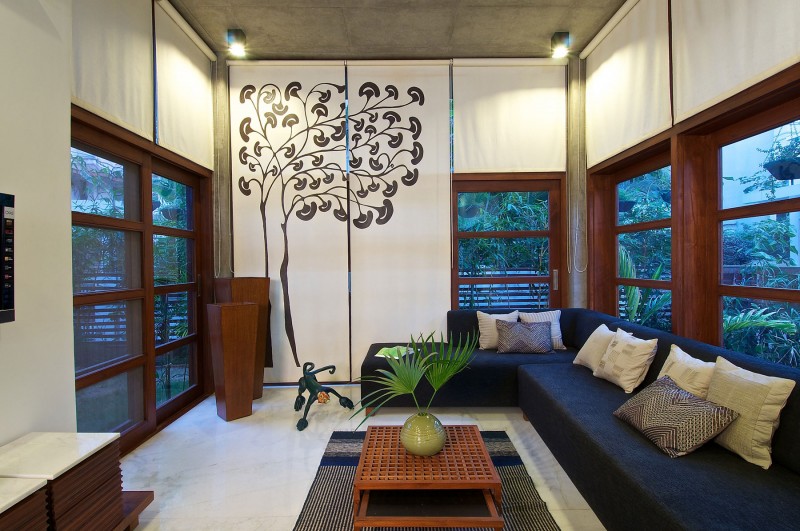 Image By : Hiren Patel Architects
View the complete gallery
Share your Thoughts!