Fabulous Beach Home Built On Stunning Rocky Landscape
Now, we look at the stunning beach home is built on a rocky landscape with a style and design that is so amazing and beautiful views. Did you know that the design of the beach houses are connected with the landscape much preferred because this house a unique look on the exterior side. Elegant beach house, in today's increasingly easy to be found. Vertice Arquitectos has also designed a stunning beach house with contemporary style that blend in with the landscape in a unique way.
Building a house on a rocky landscape is almost the same as making the house that appeared in the rocky hills. Beautiful contemporary home is a cozy home design concepts suitable to be applied on a beach house. To create the exterior design of the house looks bright, then the contemporary style combined with a monochromatic white color.
This beach house style has a form that is artistic with the emphasis on geometric shapes. Artistic display with a unique formation of the design of this house appears because of the cubic form combined with other forms.
Display exterior design has an appealing style with the swimming pool. The wonderful swimming pool is designed with blue filled with water so that makes it look look transparent. Neutral colors are also used on the exterior flooring that gives the appearance of colors is almost similar in color to the rock.
The balcony in the house designed a simple but chic design with beamed ceilings and glass railings. It builds a perfect exterior design and can be used to enjoy the natural scenery with a different perspective. The balcony is not only used to see the natural scenery, but also the best place to sunbathe and relax.
Stunning outdoor furniture with beautiful decorations also complements the exterior design of this comfortable house. There is a small dining room with modern themes that include beautiful modern furniture. The building of this house also has an indoor dining area furnished with white acrylic chairs and glass dining table. Beach building this house is amazing and helps you get the best perspective from the view of the beach.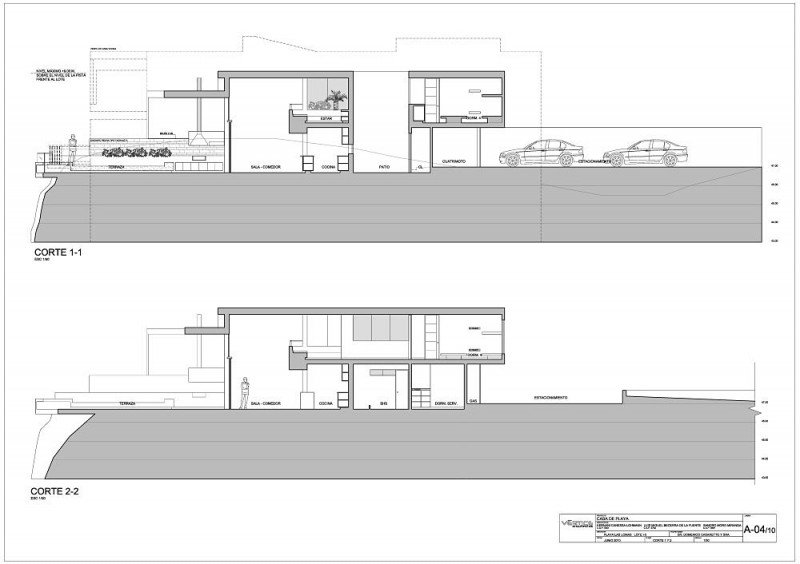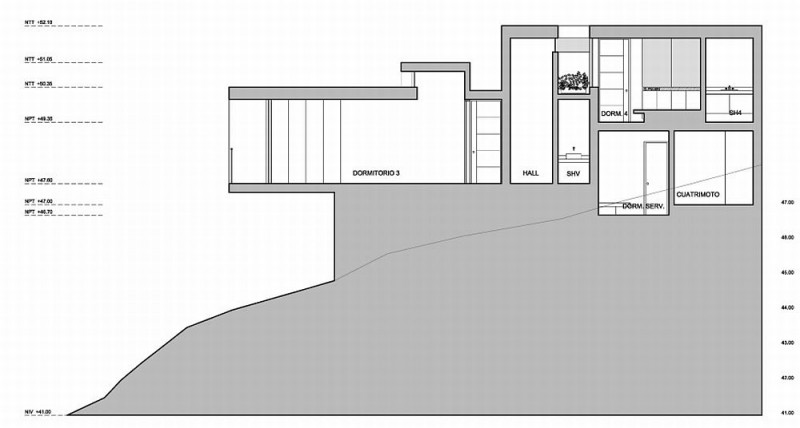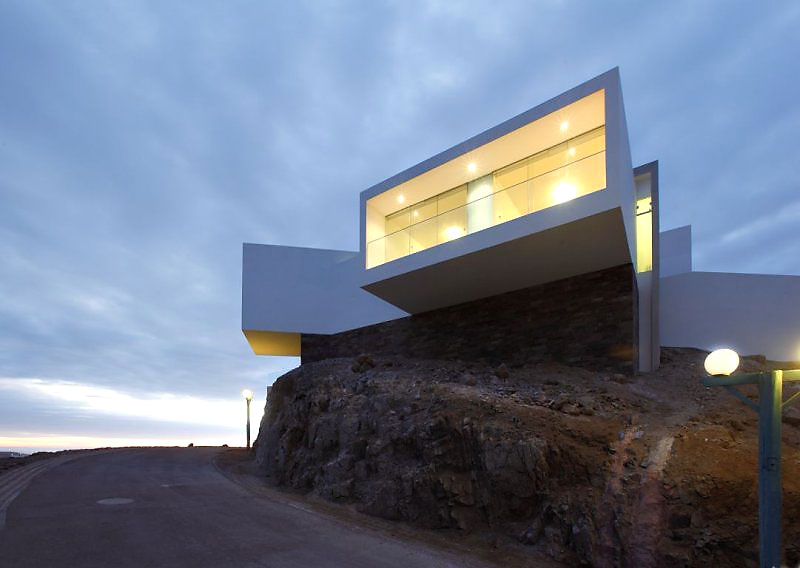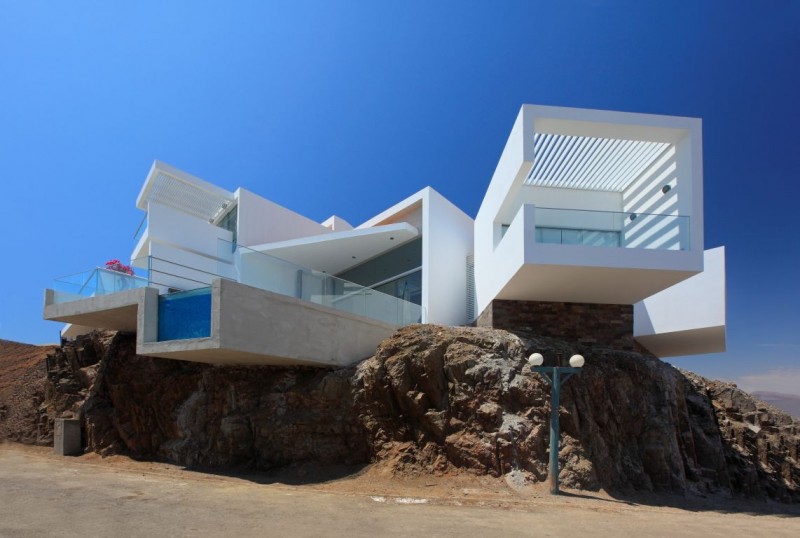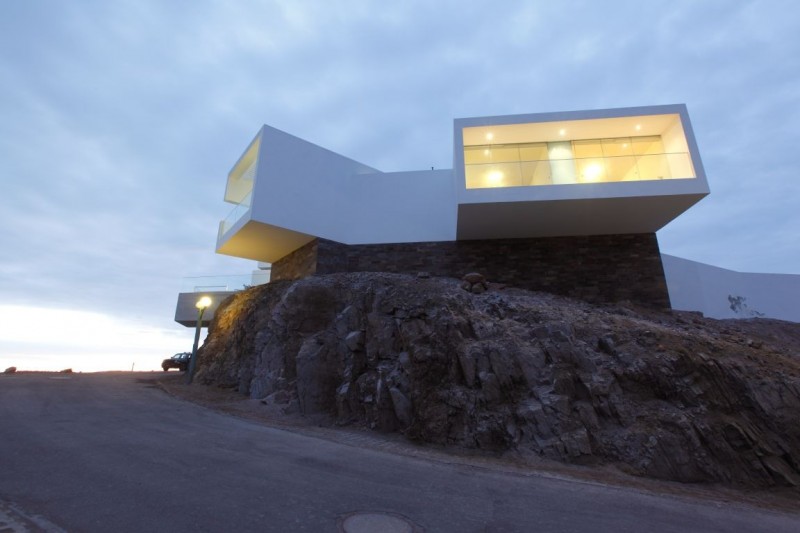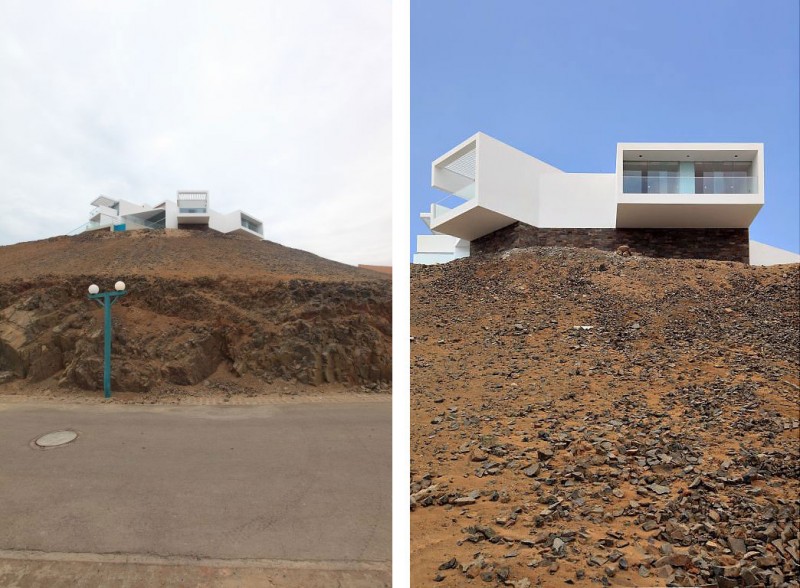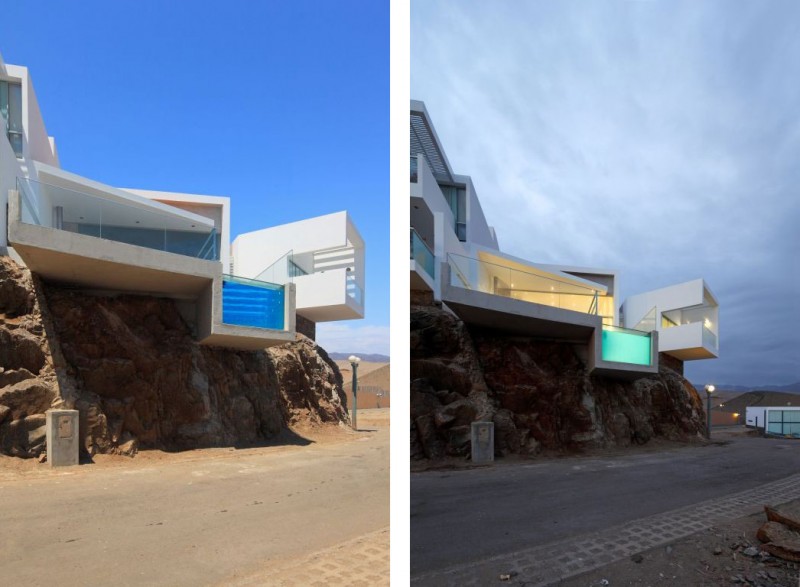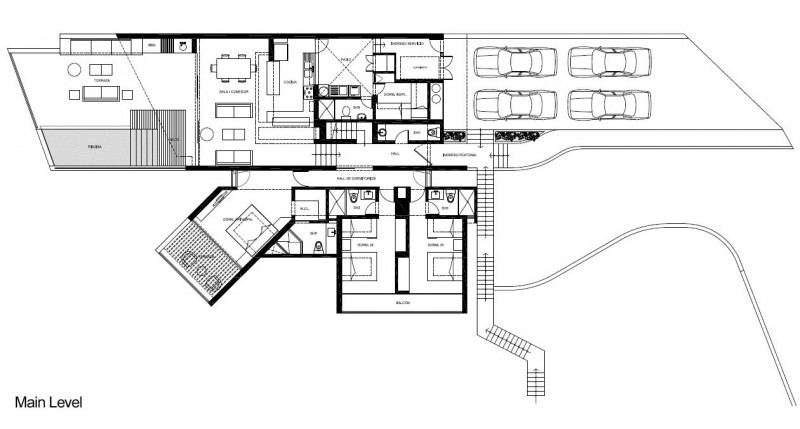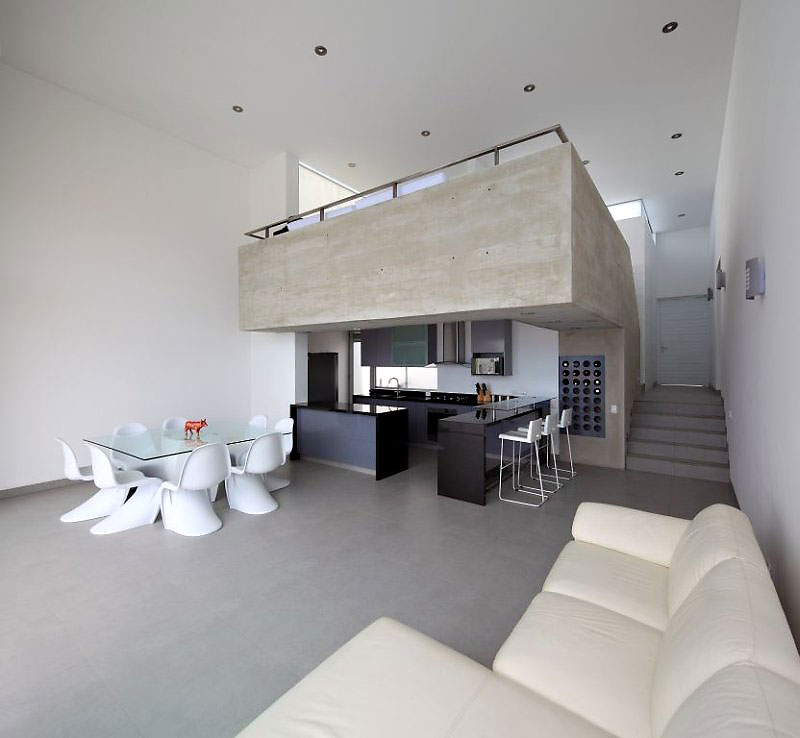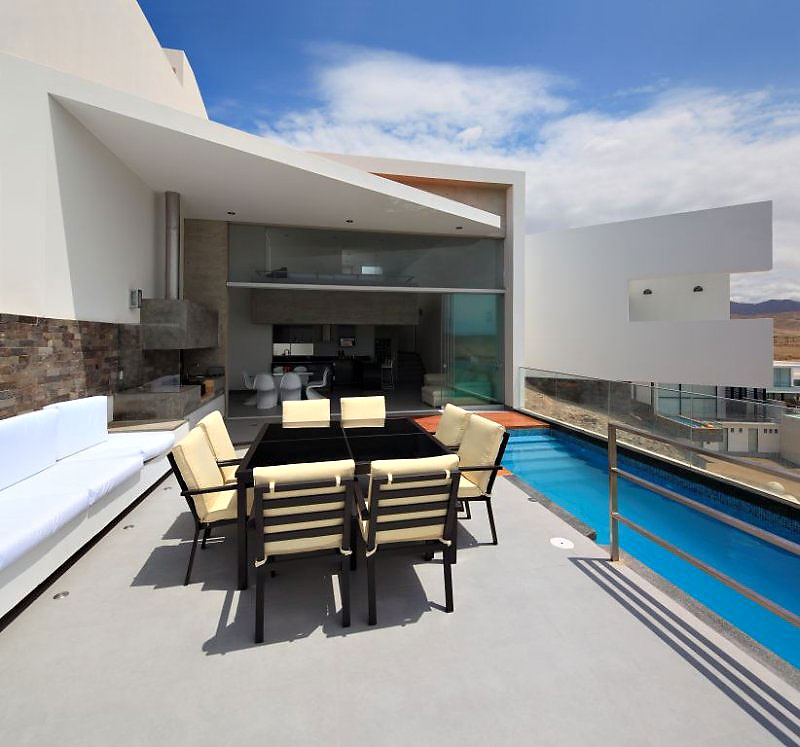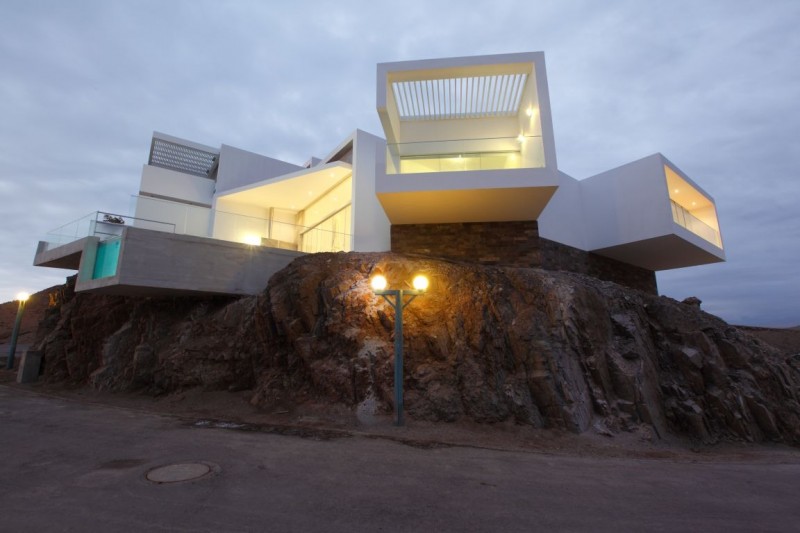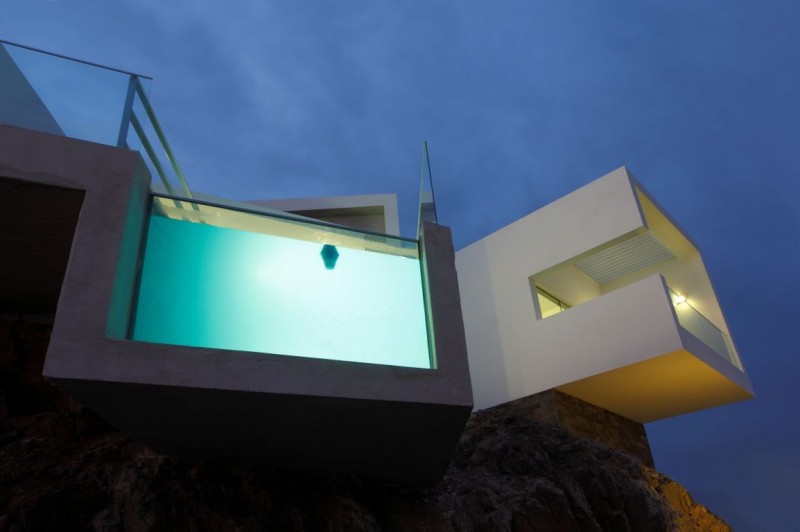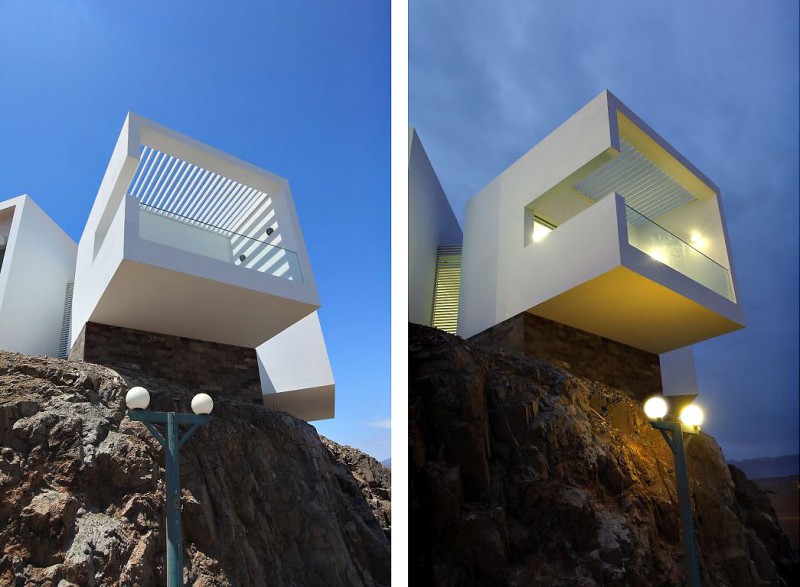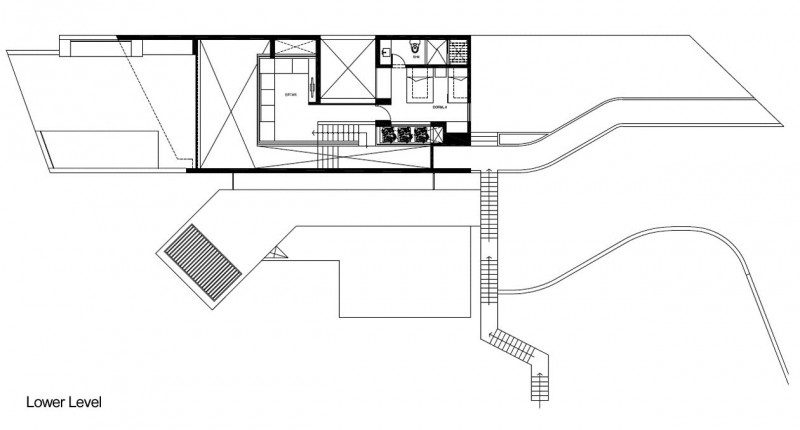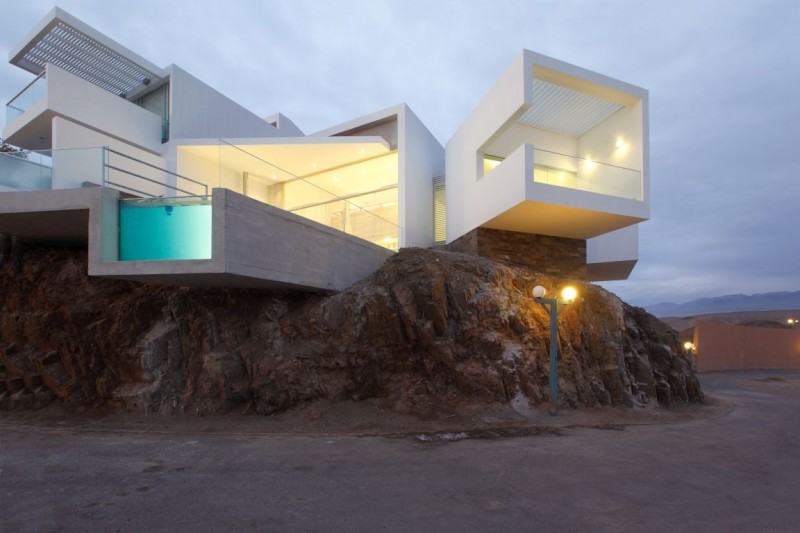 View the complete gallery
Share your Thoughts!