Elegant Concrete Home With Spacious And Modern Style In Thailand
IDIN Architects of Bangkok grants a elegant concrete home in simple contemporary design. Stone fence style employs the natural rock as the cladding of concrete border wall. It gets the contrast texture to the subtle surface of the house exterior design.
The vast plain yard of neat green grass gives a comprehensive setting for the modern living cave standing in elegance. Glass and wood pay good collaboration to show off the nice facade of rectangular architecture design.
Sharp lining construction reflects the up-to-date housing model. The flat roof top provides an addition open air space to enjoy the surrounding nature scenery of Nakhon Ratchasima rural area. Moreover, this living cave becomes the only one concrete architecture design which completely has the advanced style and design in the rustic zone. Some rectangular small flooring intrudes decorates green yard and acts as the guiding patio from the gate into the main building.
Checking into indoor space, esoteric style of interior design derives from the fashionable furniture designs and the gray concrete structure. Spotless white flooring installation balances the dim wall color and magnifies the furniture demeanor.
Chic and attractive color of trendy sofa fills the sitting space area incorporating with wheeled rectangular wooden table. A stylish brown chair and the seat extension accompany the sofa set. The contemporary interior design employs no partition to separate the house functional rooms.
A modern style of wooden dining furniture set fulfills the dining space. Wide and clear glass installation enhances the interior by allowing the natural light and outlook view coming in and joining the indoor setting. Stripy folding cover helps to adjust the bright light of the glass wall.
Floating design of the stairs presents the advanced architectural design. Geometric accent also has a contribution to make the indoor space wall of this concrete architecture design and construction far from monotonous wall.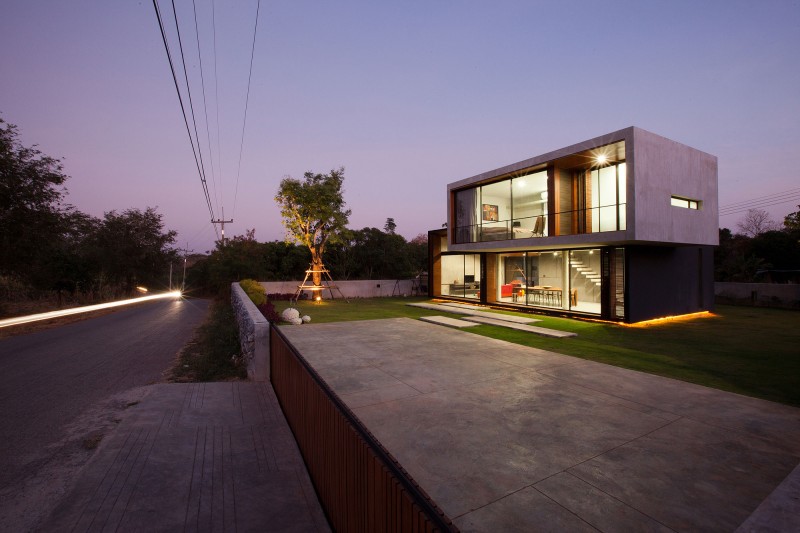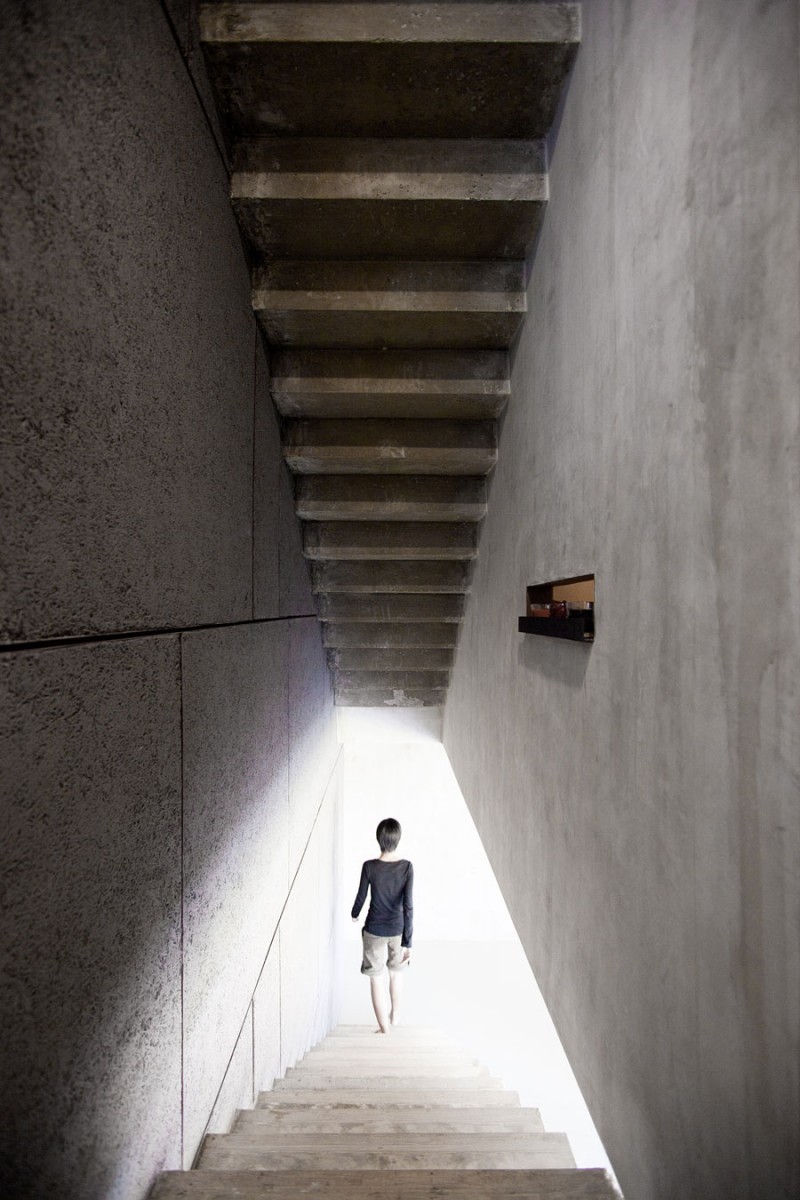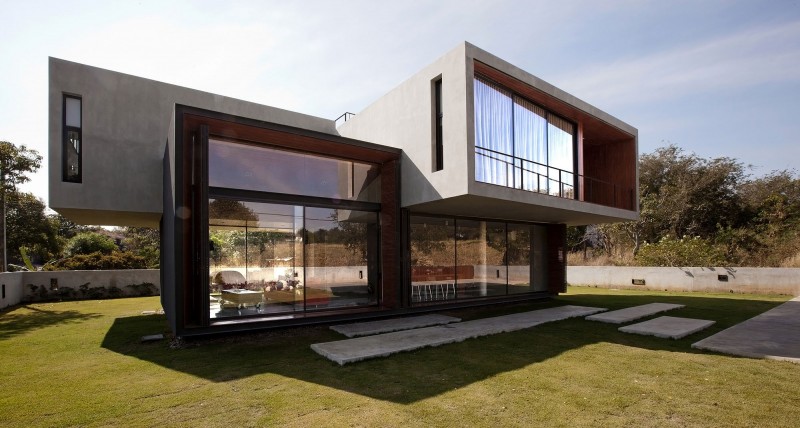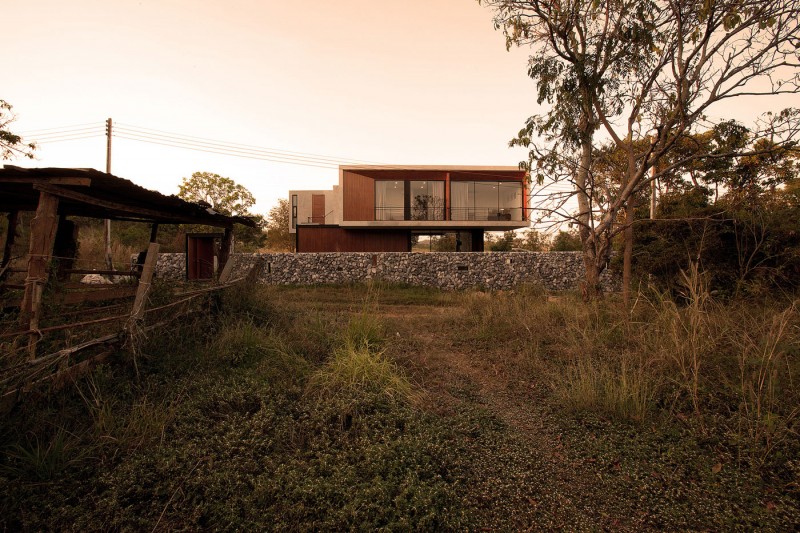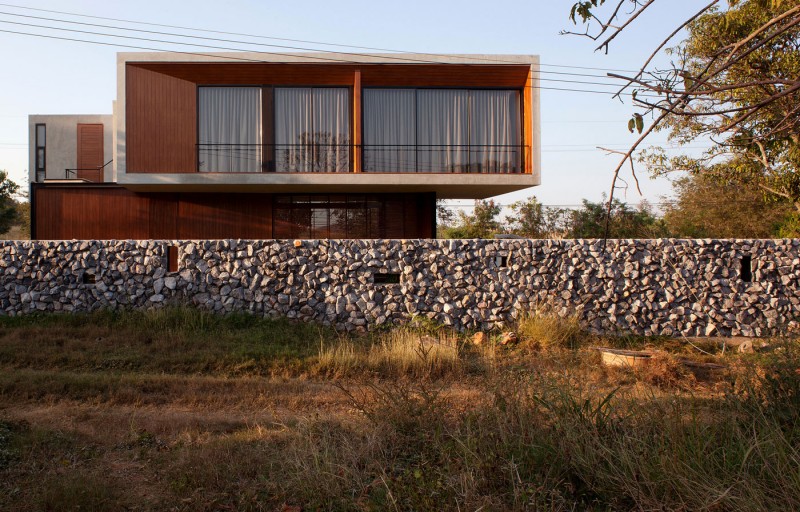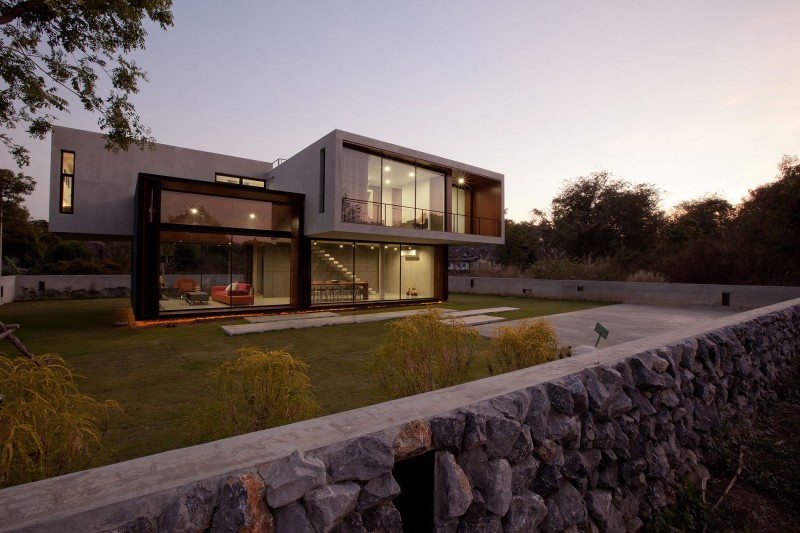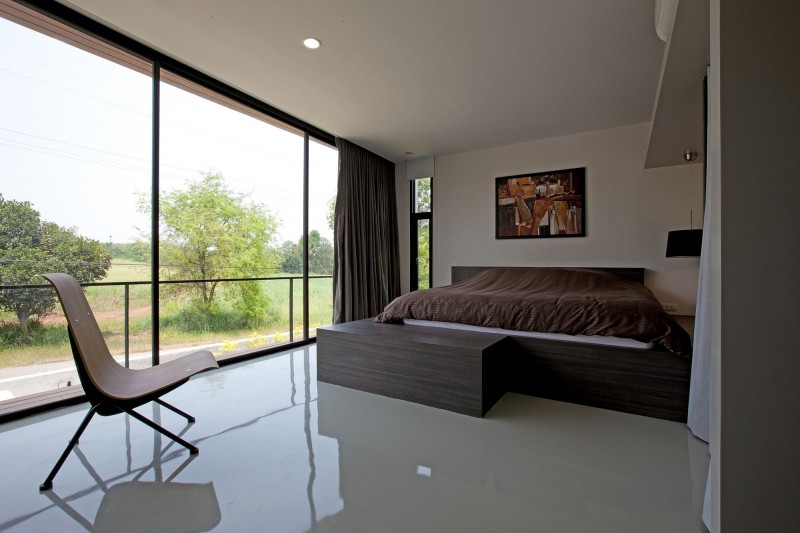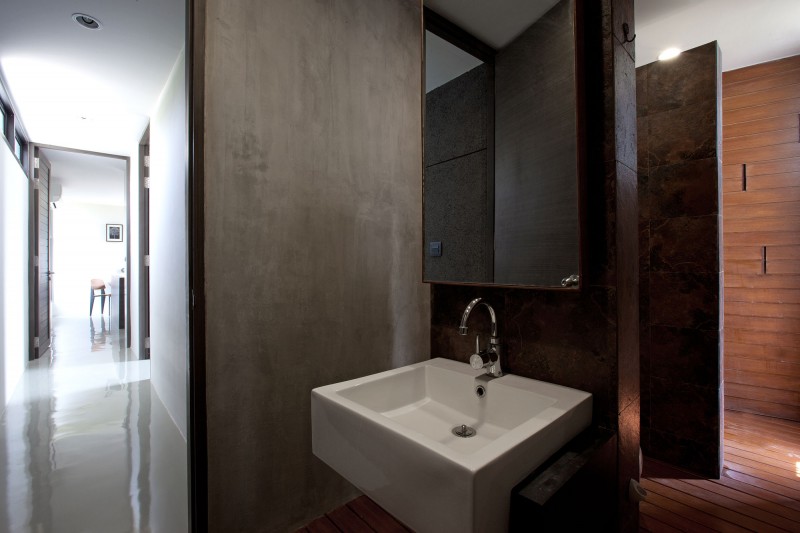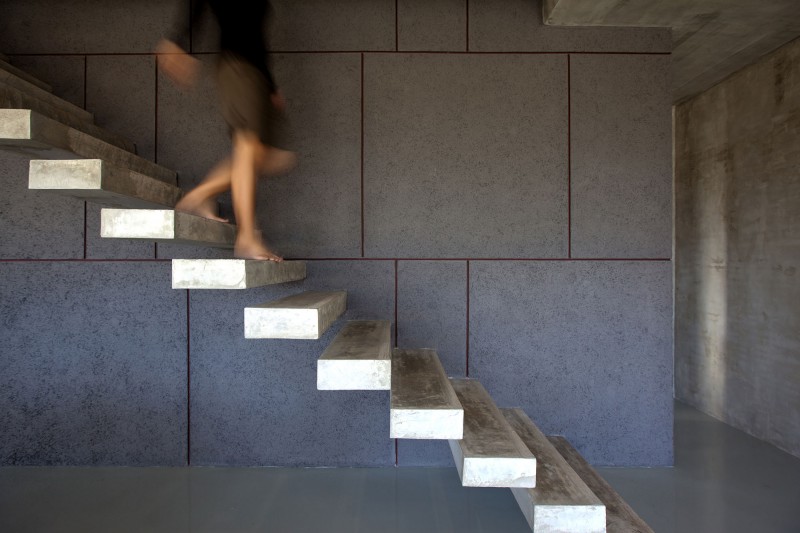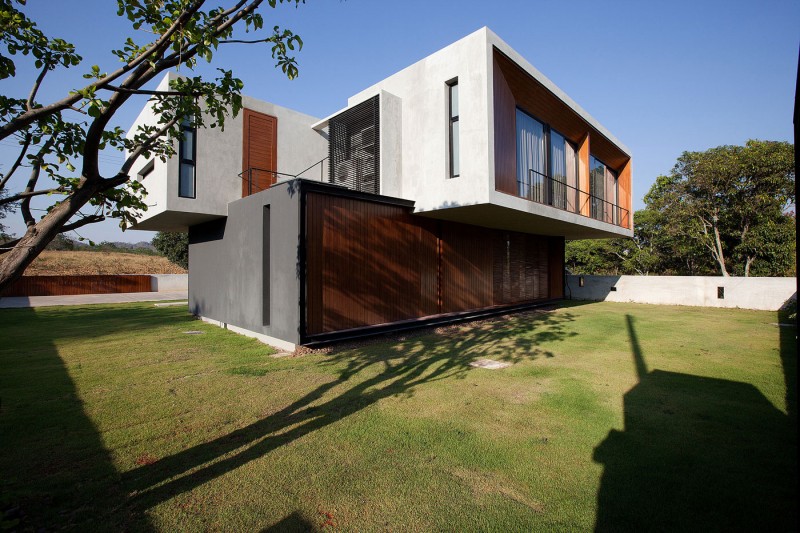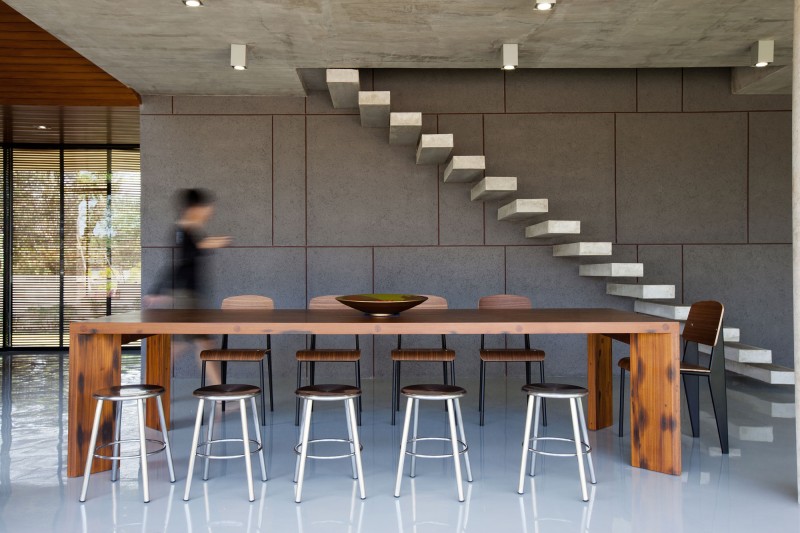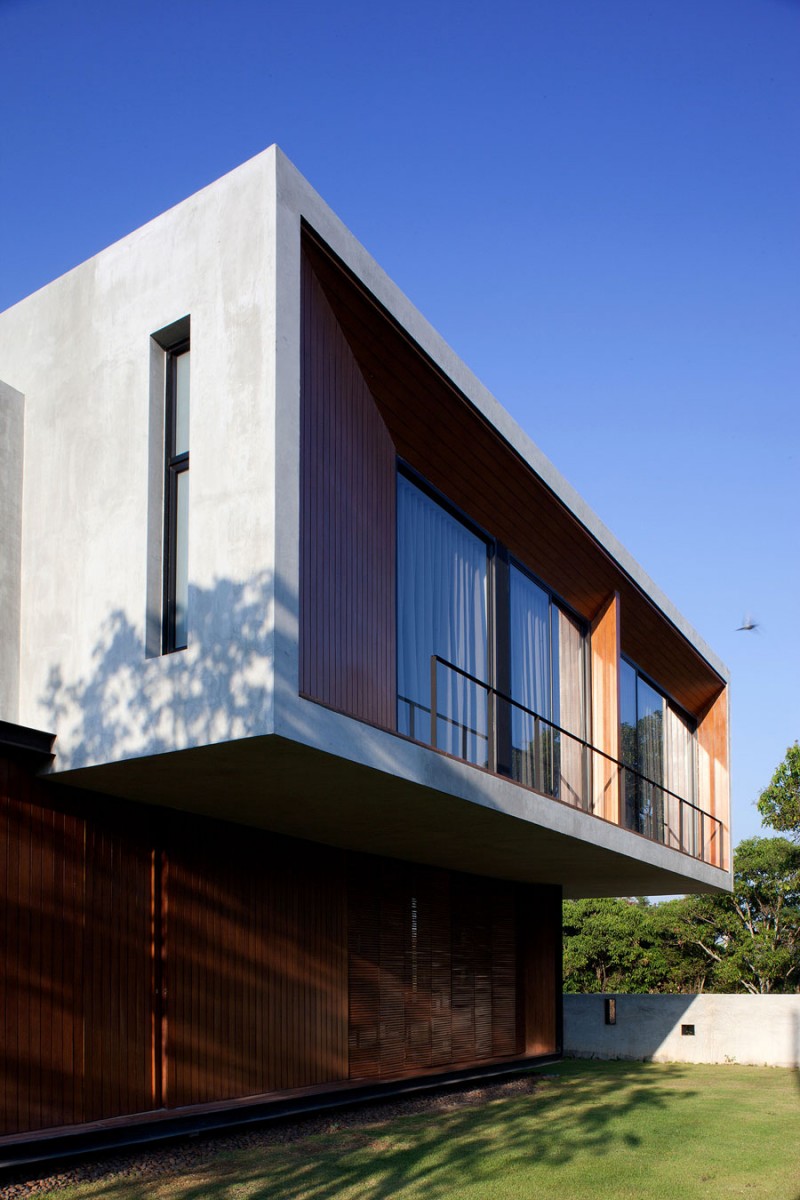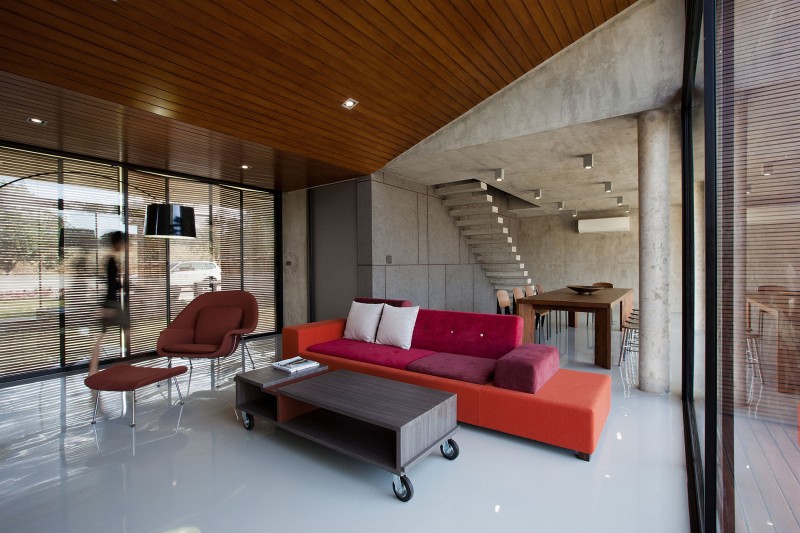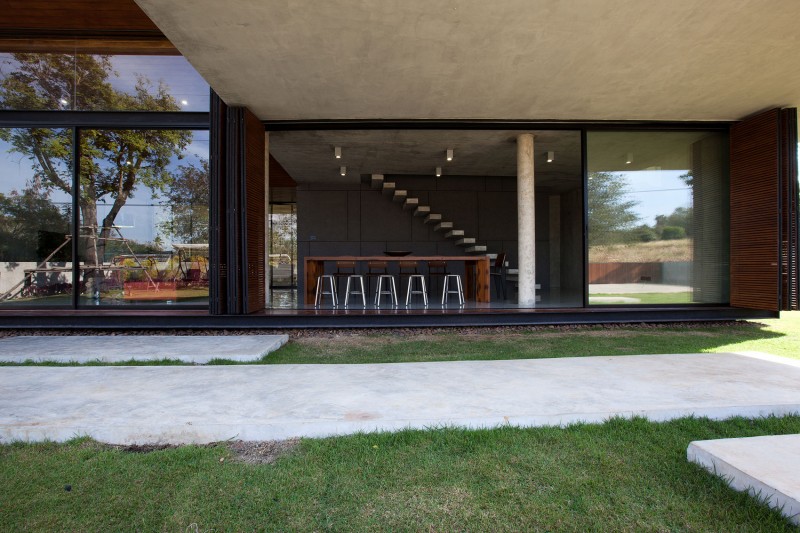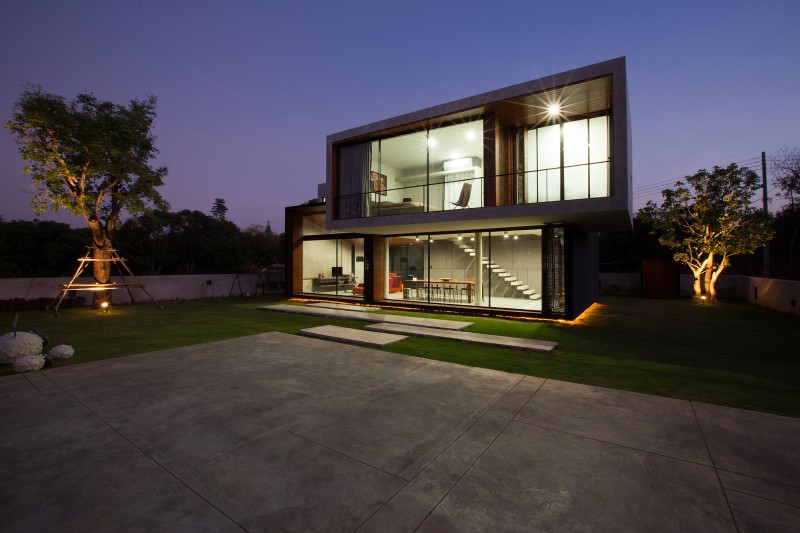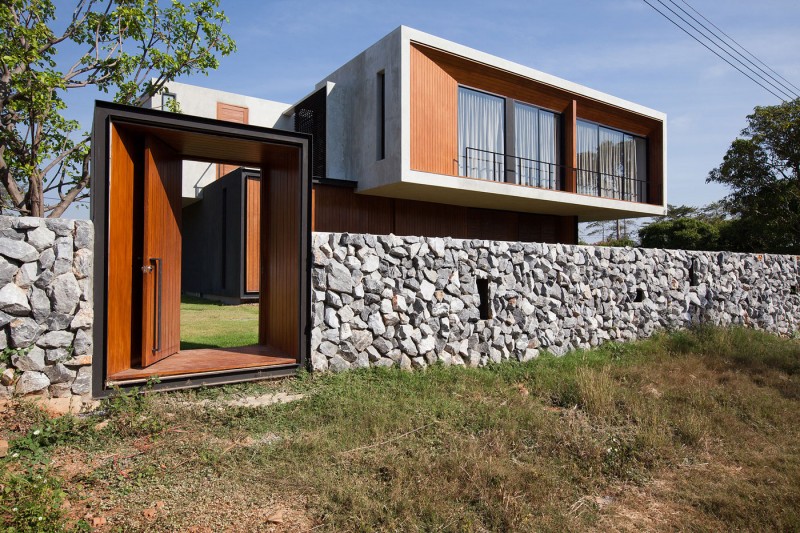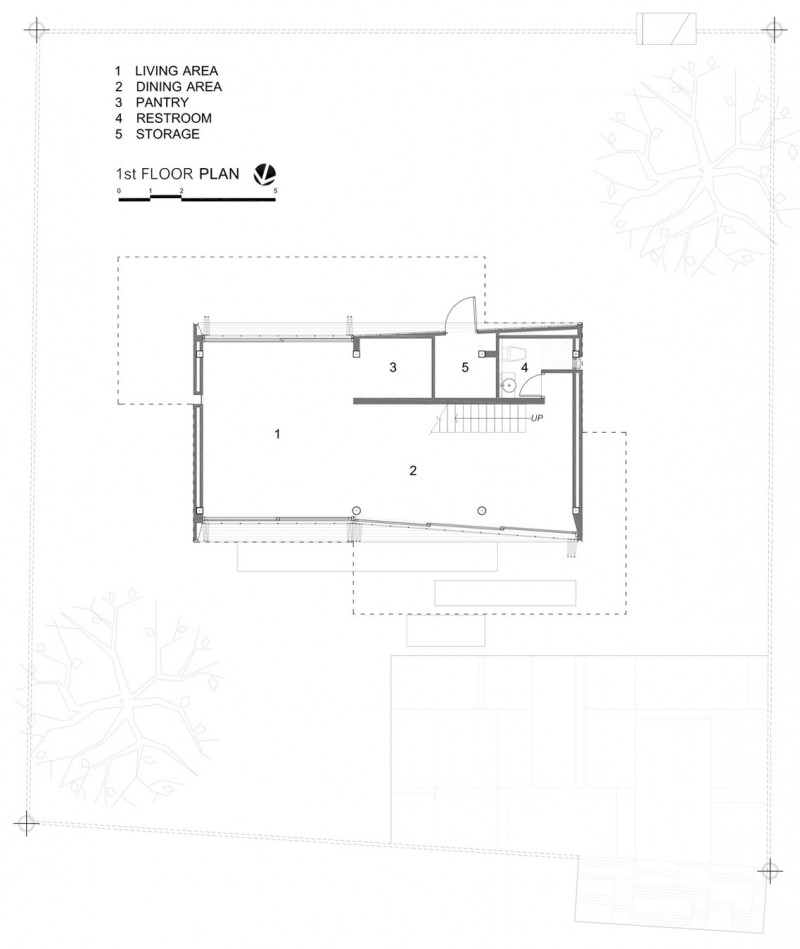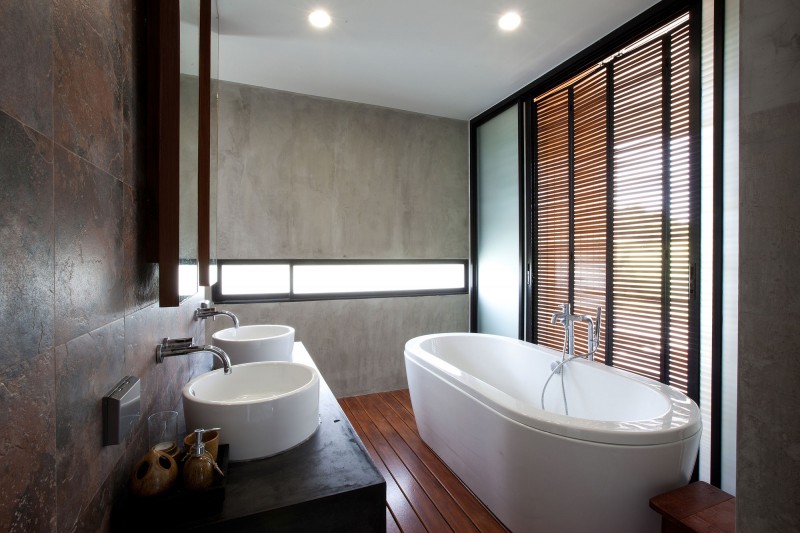 Photos By : IDIN Architects
View the complete gallery
Share your Thoughts!