Charming Minimalist Home With Small Garden And Modern Furniture
The minimalist home design is also can be constructed with modern style. So, creativity in your mind is much needed to get modern house. The Richmond House is built with simple design. This house is designed by Morris Partnership. This house is located in a suburb of Melbourne. Looking from the facade, the fence is made of bricks in grey color. The building of this house looks narrow. There are some plants planted outside the fence.
The walls outside the house are made of red tile. There are also some walls made of black tile. It can be seen at the second picture. There is small garden beside this simple house designs. There are plants which are planted on the walls and pots. The windows are made of glass material.
The glass material is also used to make doors while the doors' frames are made of black wooden material. The terrace floors are made of wooden material too. In front of this house, we can see some plants in the left and right side the path. Viewed in front of the house, the walls are made of tile in white color. In the left side, we also can be seen that the walls are made of wooden material. In the second floor, there is a balcony with glass railing and transparent floors.
The two chairs are put in the terrace near the garden that can be looked at the fourth picture. There are gravel in the garden. The plants which are planted in this garden are various. From the outside house, we can see some paintings put on the wall. There is a big painting and small paintings. In this garden, there are two places on the wall to plant the climbing plants.
The furniture used inside and outside the house is various. In the terrace, we can see a round black table and some chairs in yellow and black. The floors in this terrace are made of wooden material in brown color. There are plants on the pot put in the edge of the wall. Inside the house, there is a table set and also sofa to decorate room. There is also shelf used to decorate these simple modern designs in black color.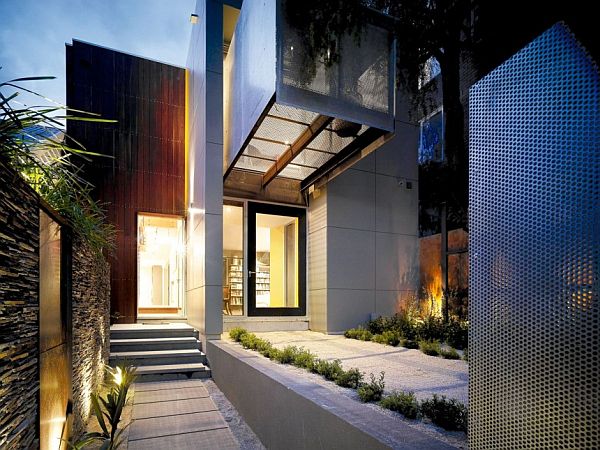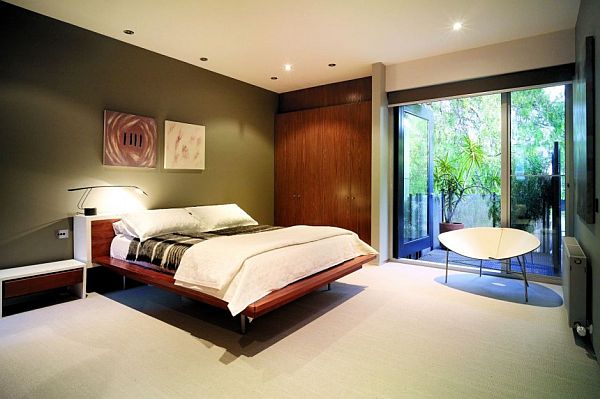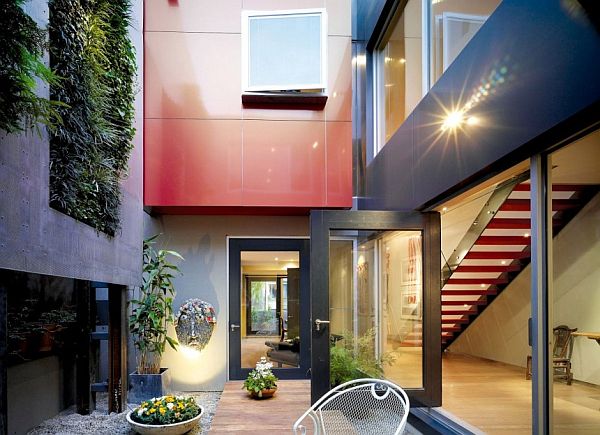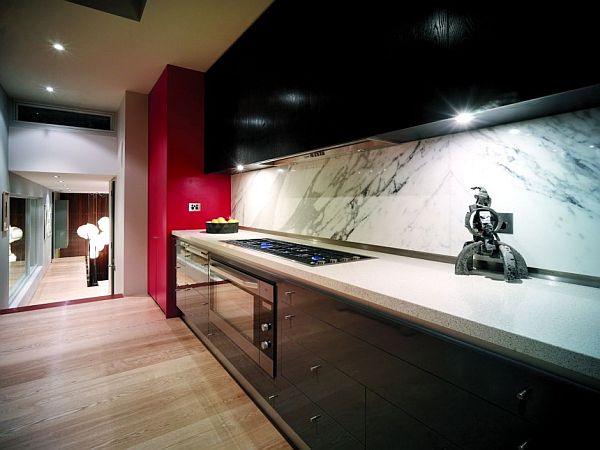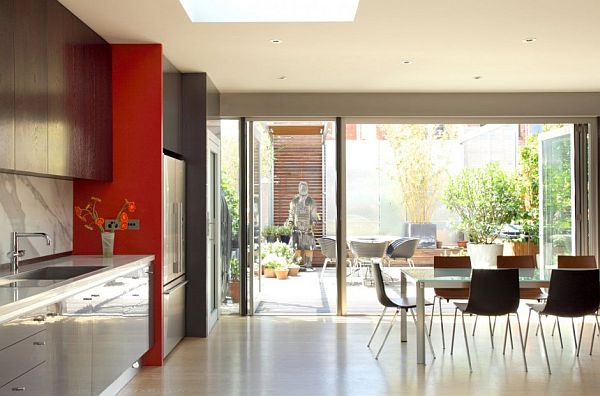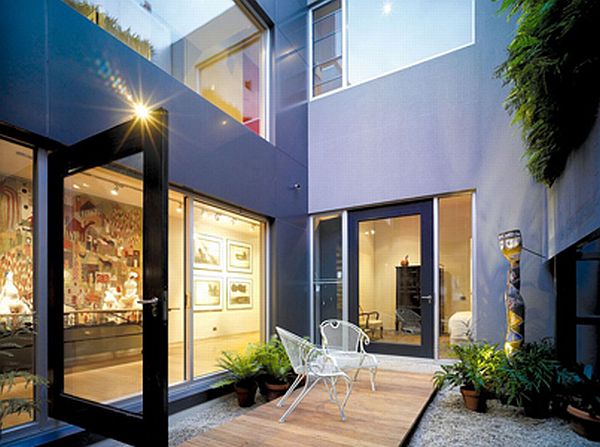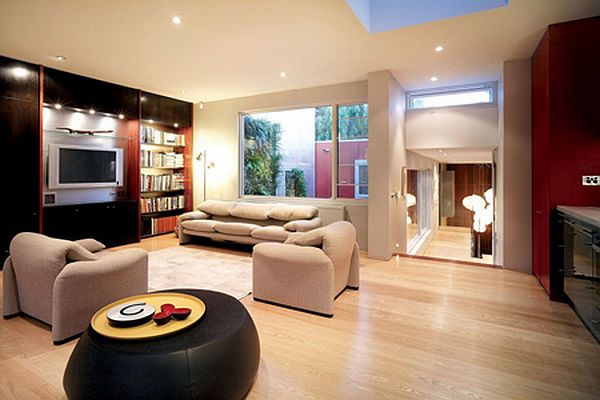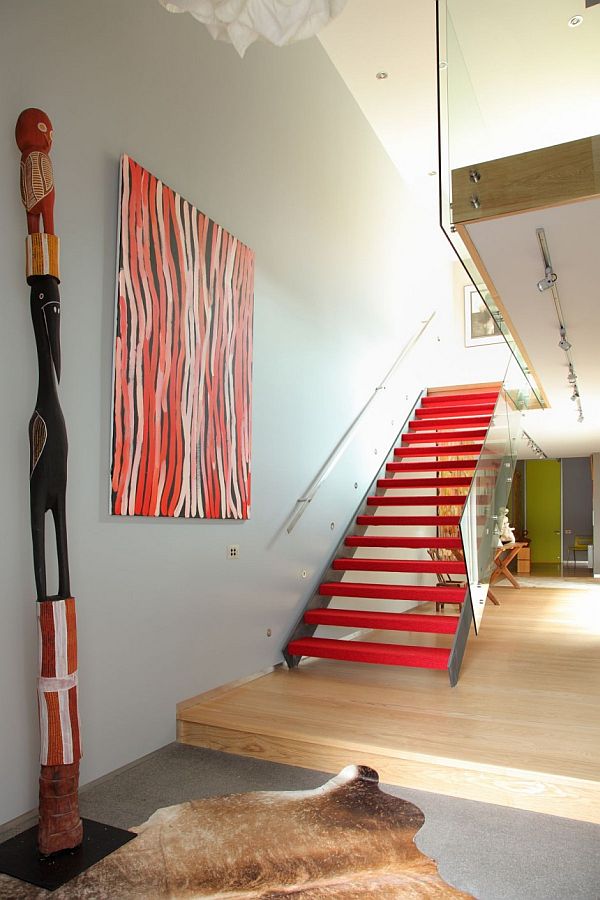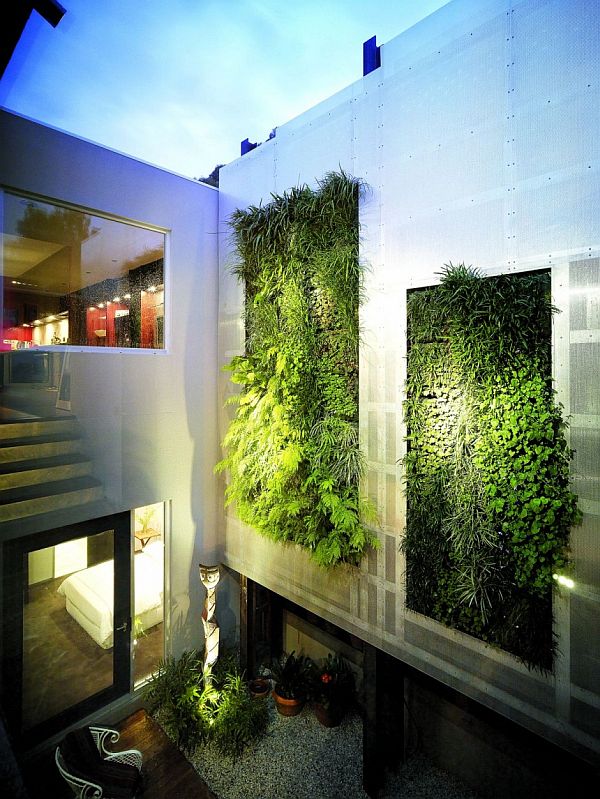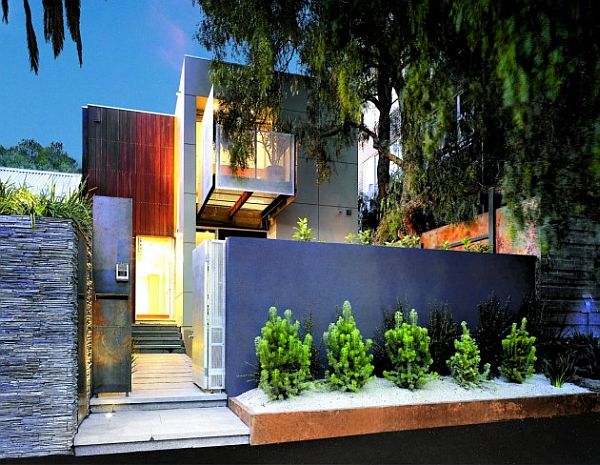 Image By : Morris Partnership
View the complete gallery
Share your Thoughts!