Cozy And Comfortable Art Deco Style For Lovely Interior Designs
It is a lovely art deco decor inspired in cozy interiors design of a comfortable living home project was designed by Ese Studio of Athens. Starting from the sitting room which has vintage decoration styles of sitting furniture sets. Dull color reveals an elegance of the delicate sofa furniture sets.
It looks symmetrical with the twin stylish rectangular table and side tables flank in with cute Bonsai upon each table. Behind the sofa set, in-wall multi function wooden shelf has a nice place to cave in. the wooden furniture conveys artistic decorative items and some books.
Base cabinets seem to block the lower wall space with the wooden natural pattern. Folding door style magnifies the shelf design. Two stylish chairs with the leatherette upholstery accompany the sofa sets providing mellow seats.
A circle ottoman acts as the alternative to have a seat right on the floor. Decorative table and the seats fill the space by the wall. Full-wall self blocks the wall before the sofa. It is an art interior design exhibiting various collections within the black rectangular structure.
Move to the kitchen, stripe comic style painting makes this cooking place reduce the tedious ambiance. Within the white scene interior, the red contemporary chairs support the dishing activity.
The dining space gets the simple design of white sofa and quirky covered chairs in collaboration surrounding the plain rectangular dark table. Huge photo shows a nice picture of family member and the pets. It gives a natural art atmosphere which creates comfort and cozy to stay in this dining room.
The other sitting room has a formal setting within earthy furniture style. Pretty Bonsai is swanking upon the dark table. An oriental statue about the window looks so commanding. It grants a vintage scene for the presence carrying the Chinese art design. Exploring further the indoor space of this home, art interior design ideas abundantly serve the eyes.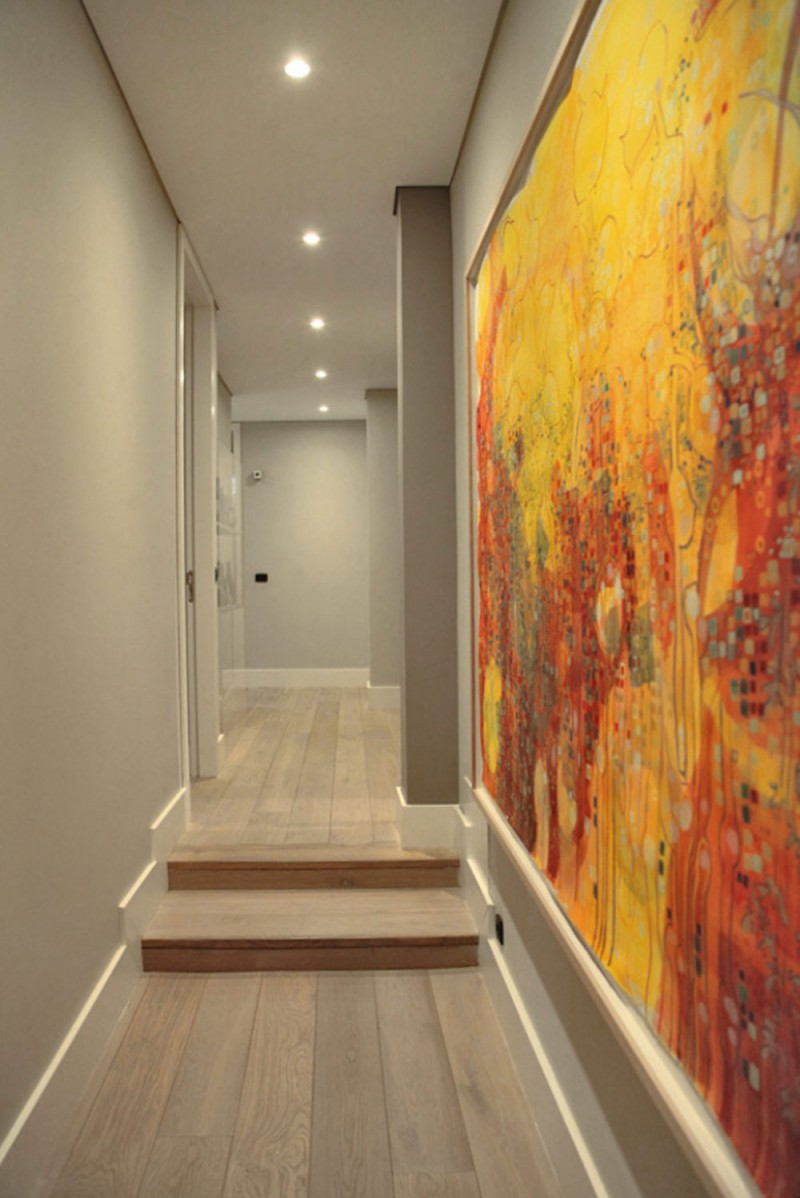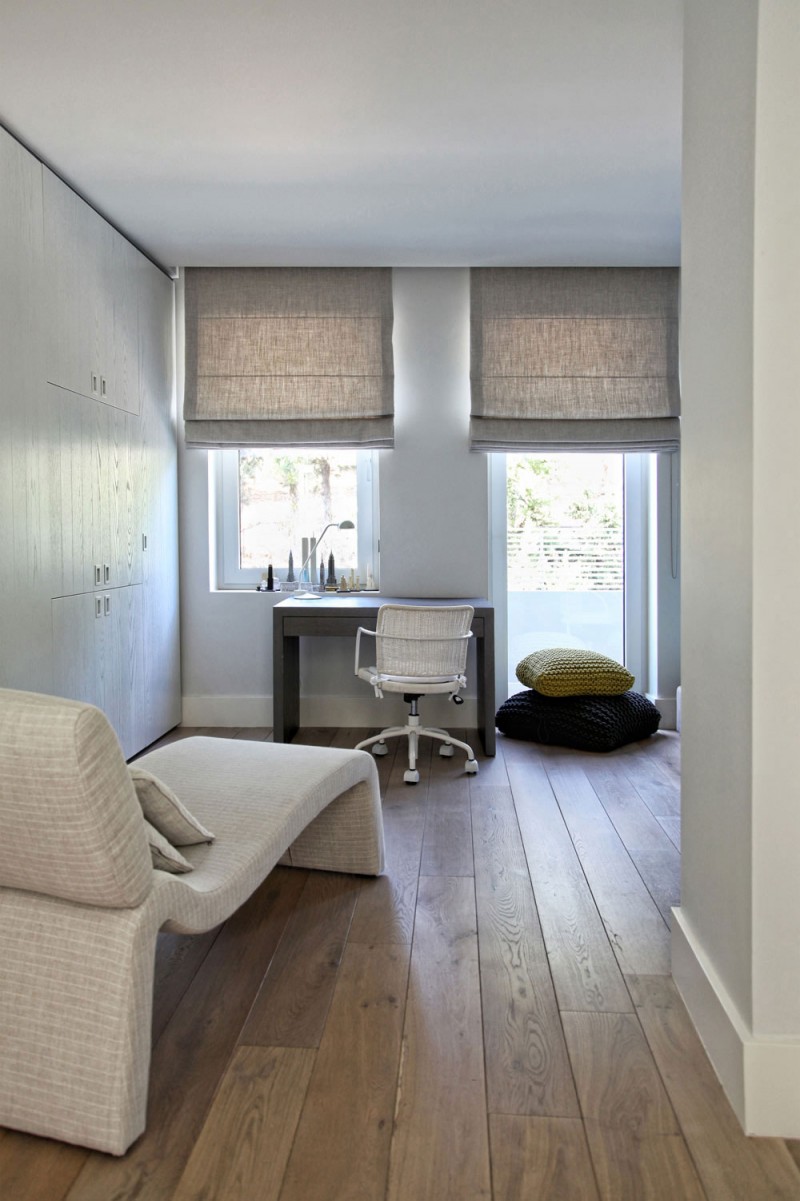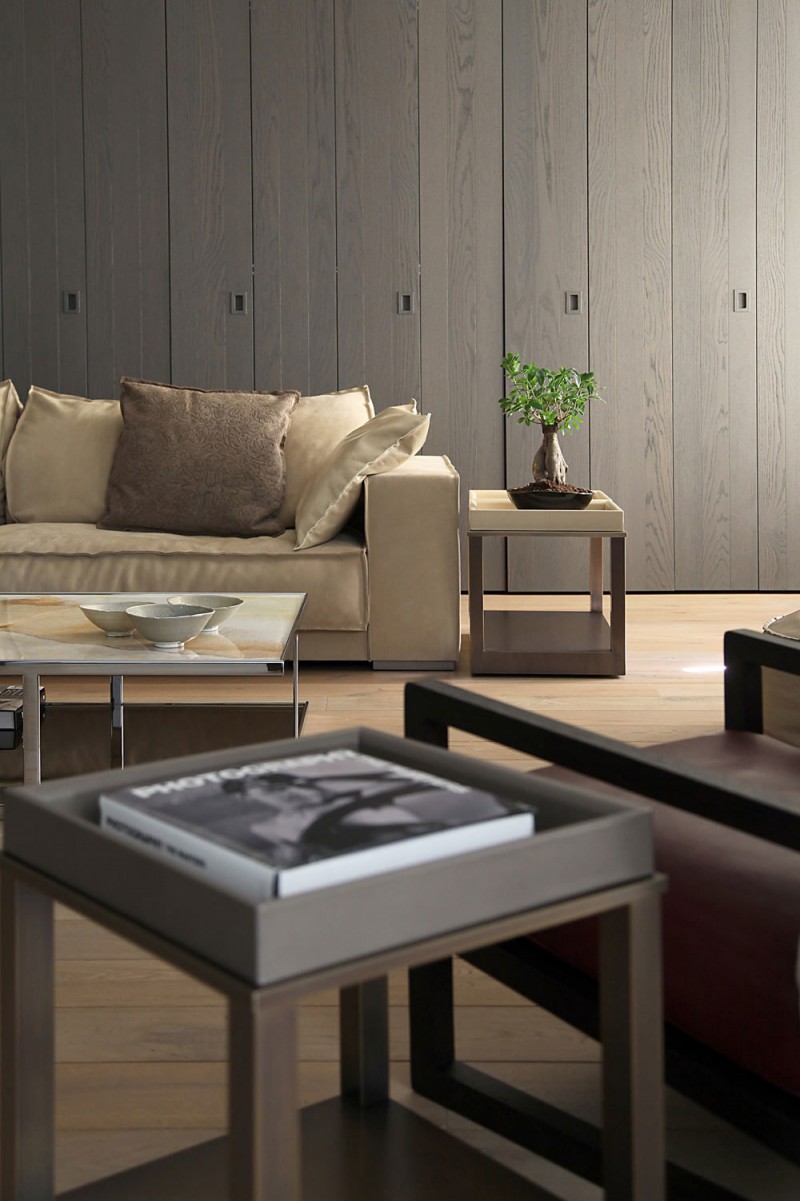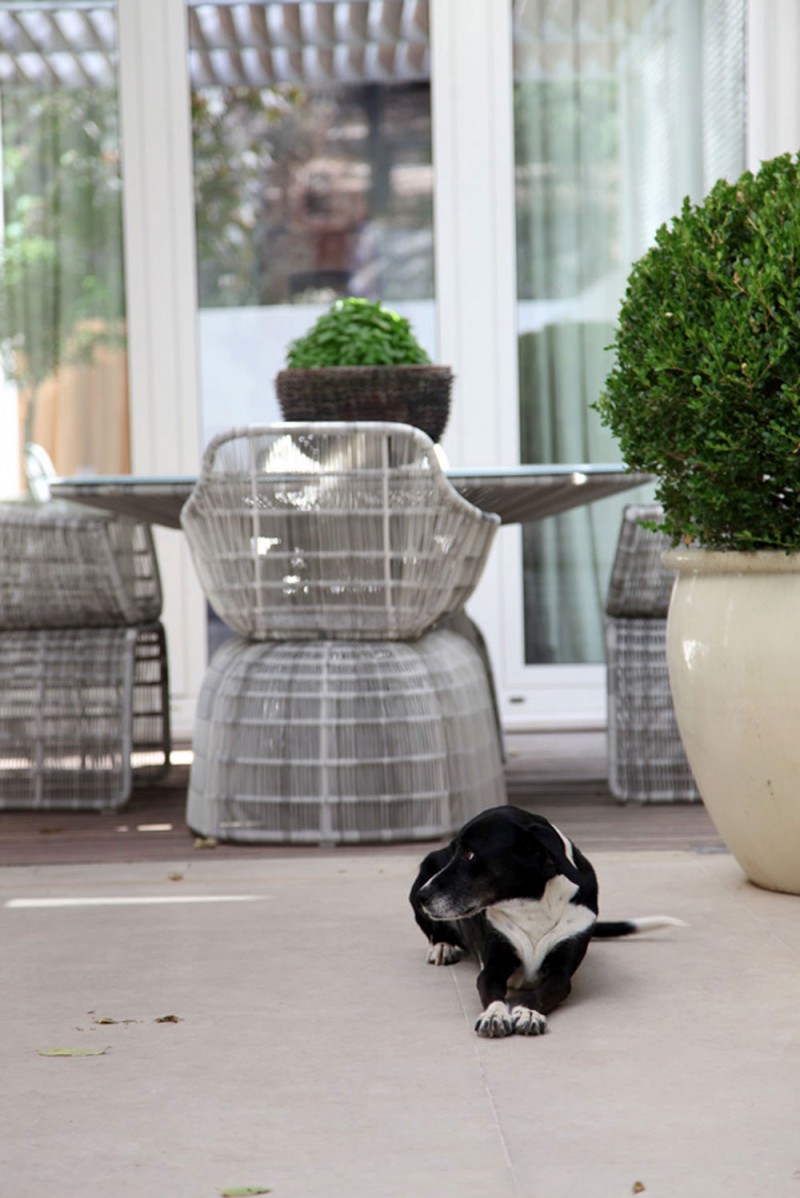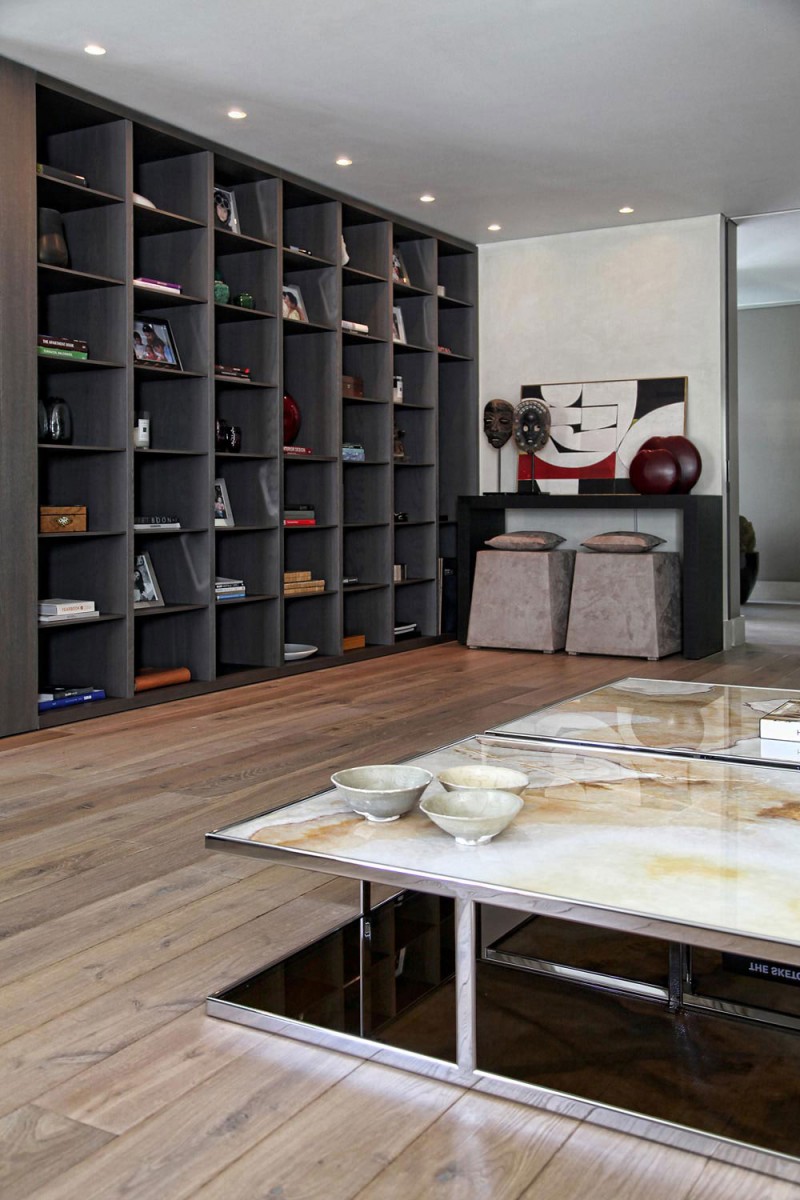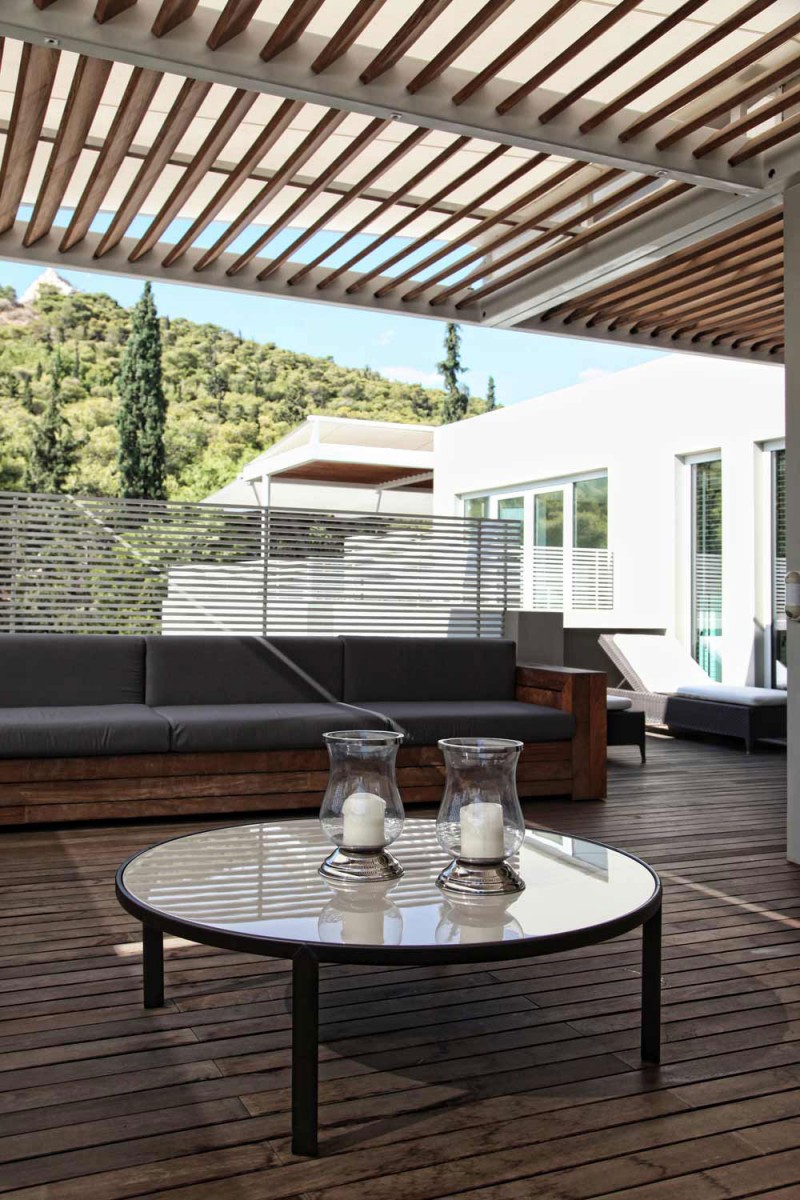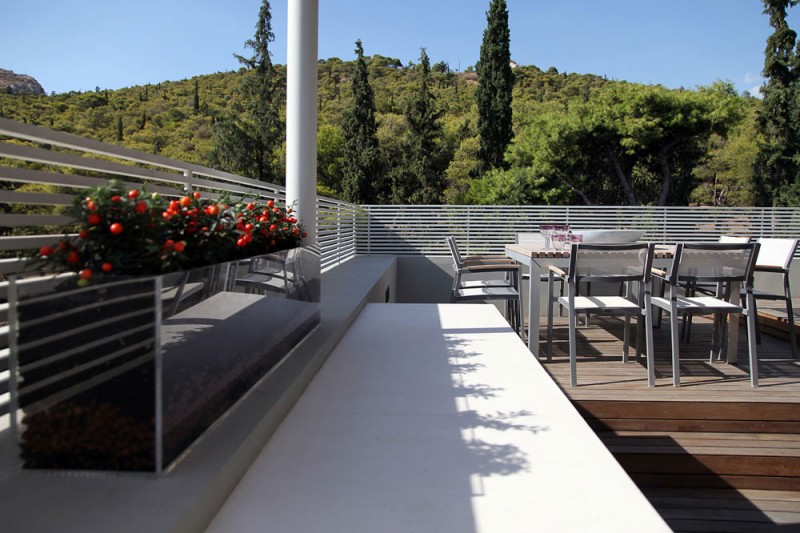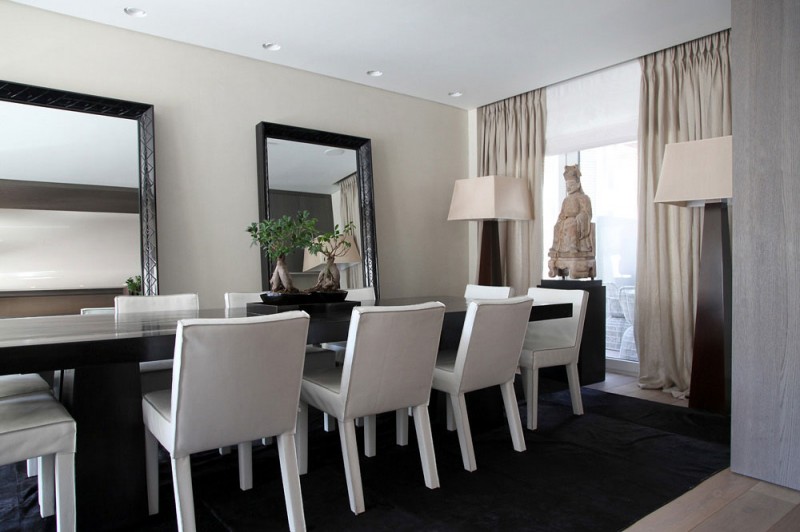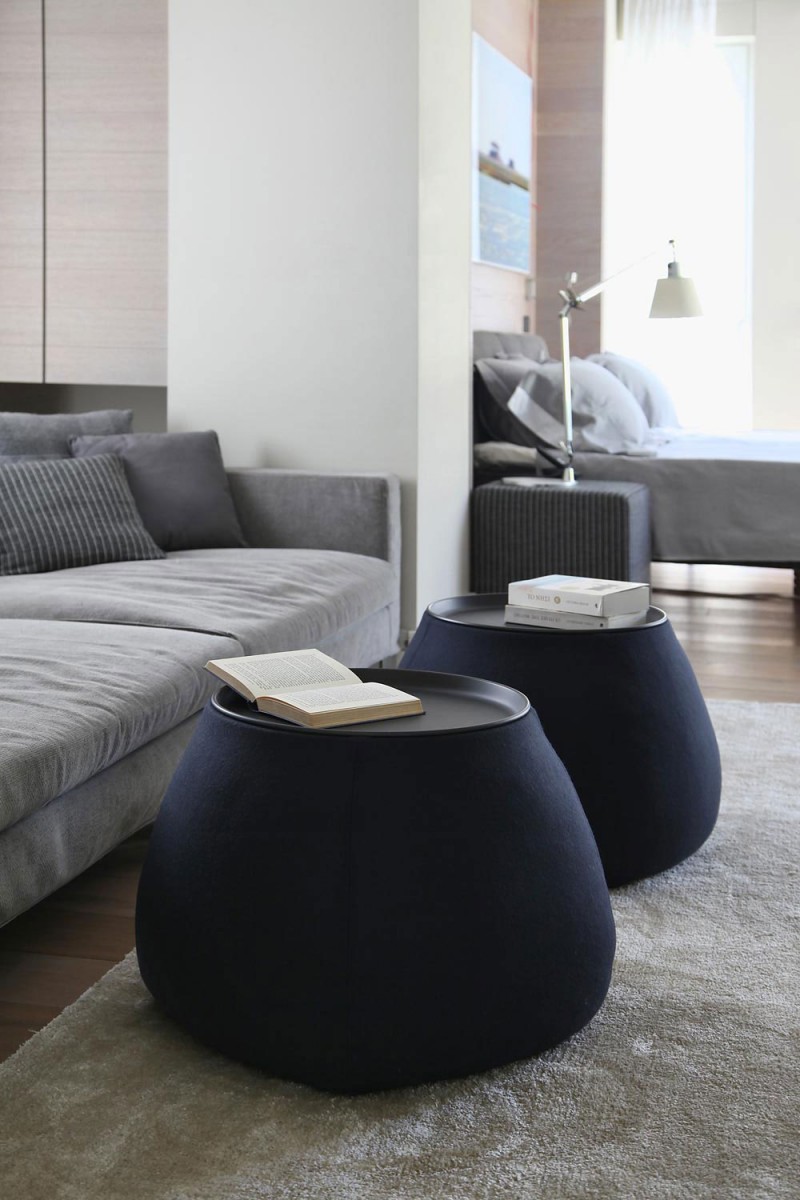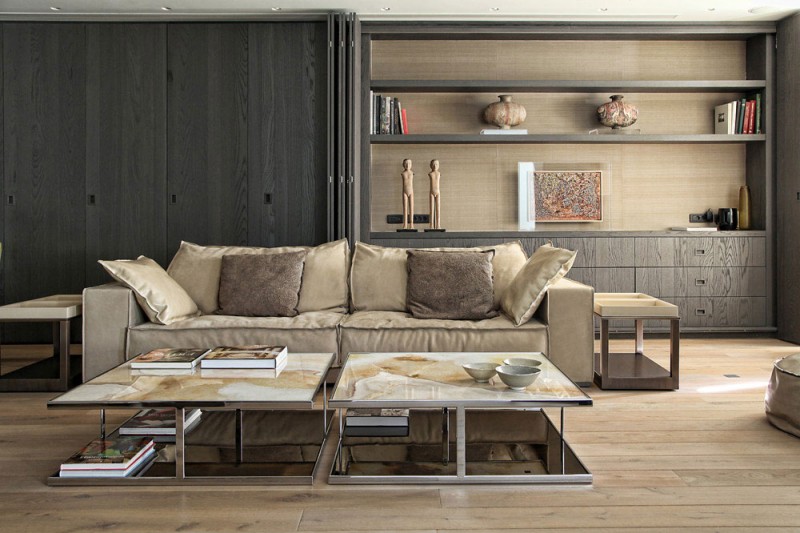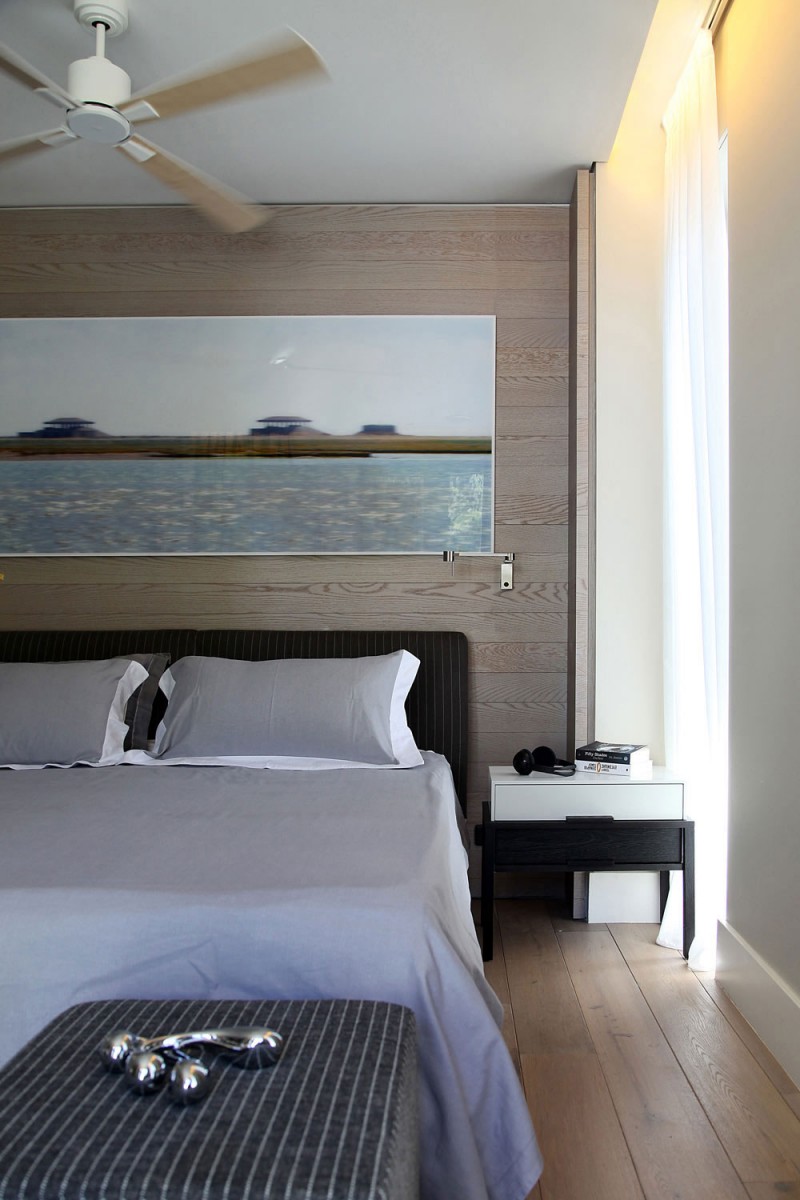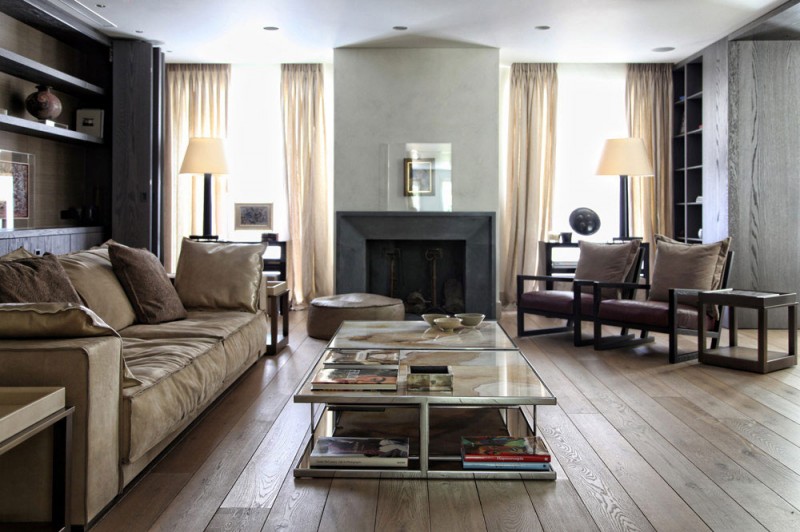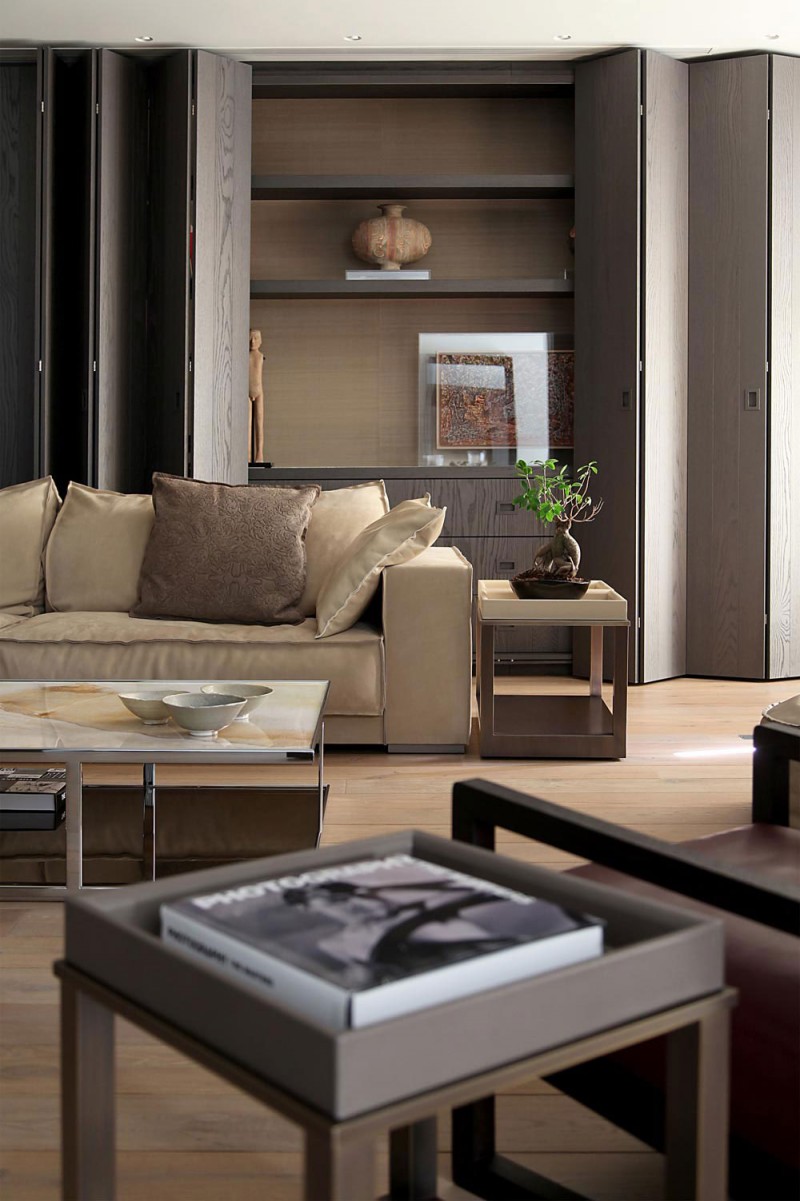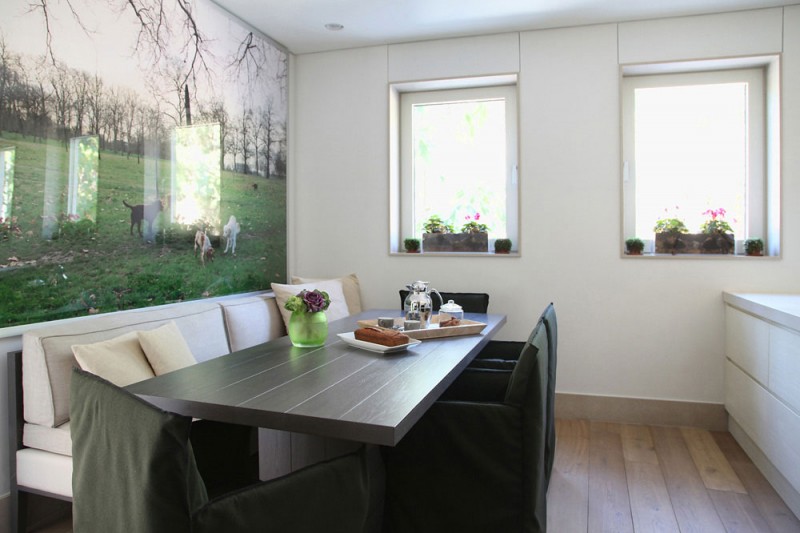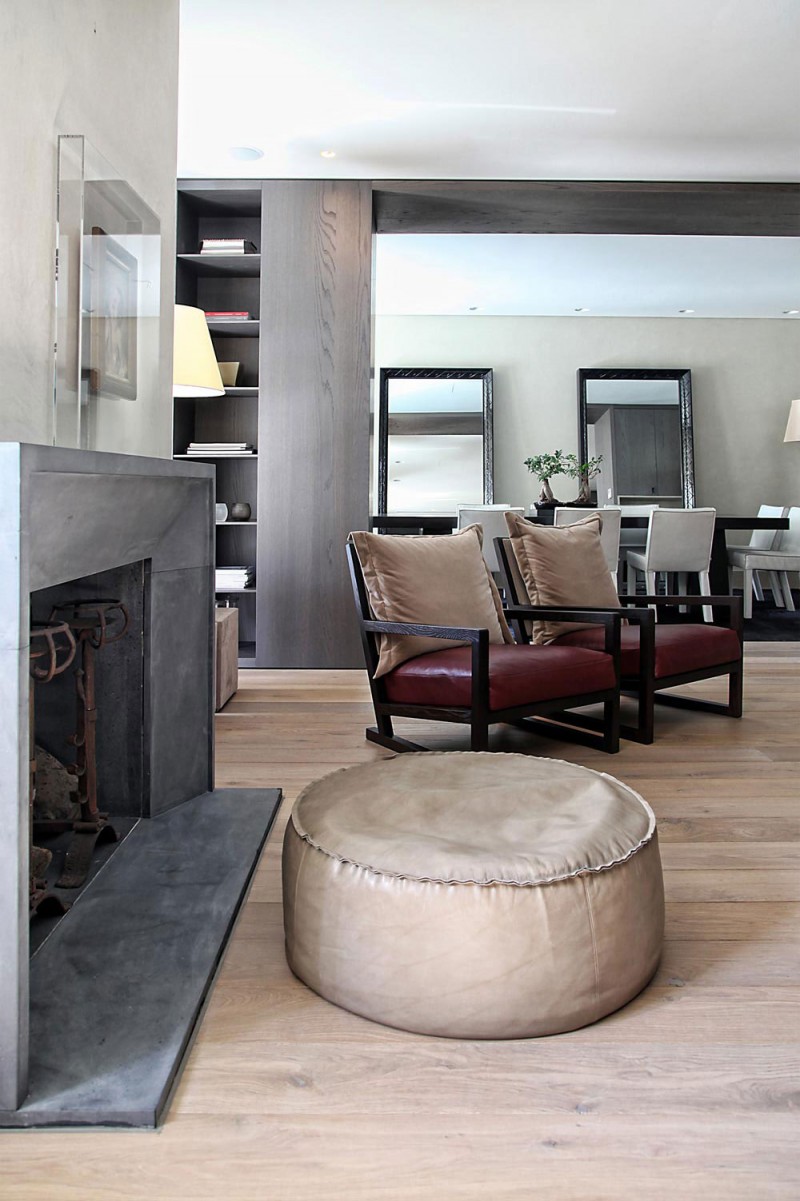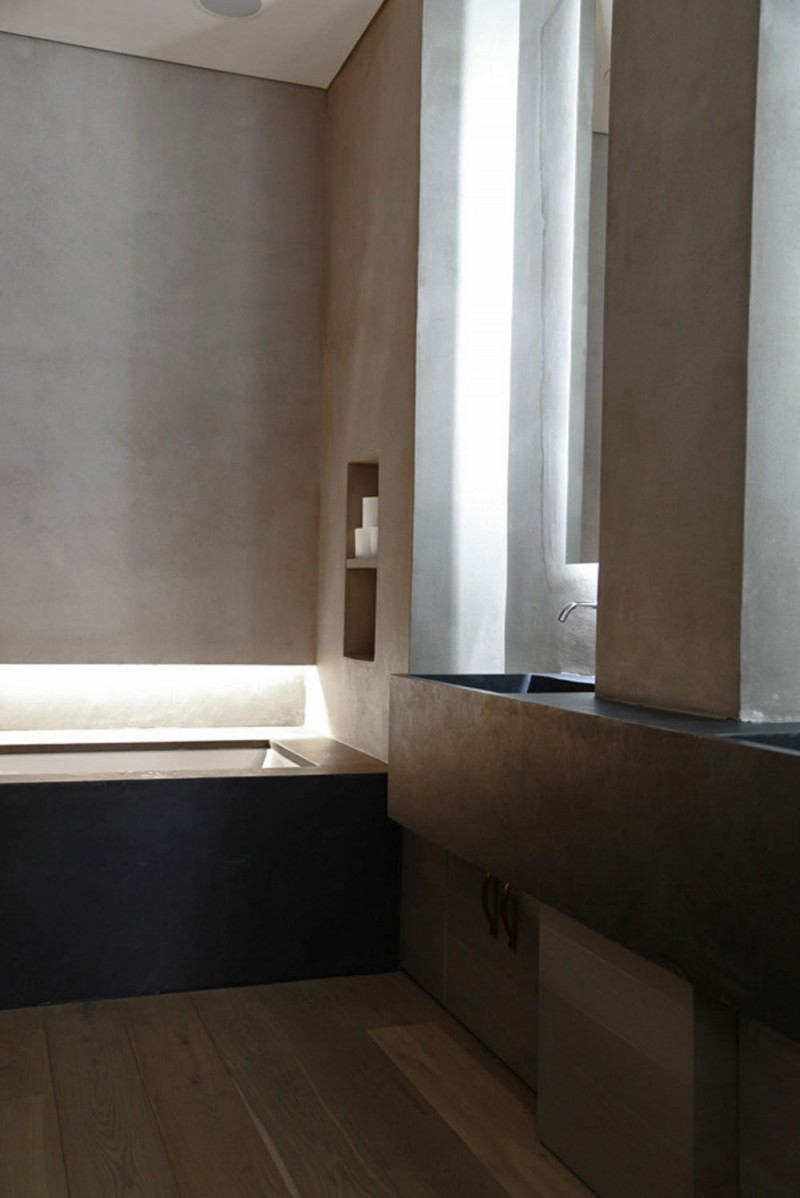 Image By : esé studio
View the complete gallery
Share your Thoughts!