Natural Concrete Home With Wooden Floor And Glass Skylight
Corallo House is a stunning concrete house with beautiful luxuriant plants around in Guatemala City. This house contains of three level floors with flat roofs. The designer mainly uses concrete as the walls and even the ceilings. From the exterior, we could see that this house has open plan concept with glass walls installations.
The designer deliberately creates this house with natural theme. On the bottom floor, the designer use stones as the exterior wall panels. This house that is located on oblique land even has a wooden bridge to the higher area behind the building.
The designer combines the strong and durable concrete with warm and maintainable woods. This is a great concrete wall house design combination. Dark varnish wooden cladding cover the floor on the entire the building.
This house also has some chic wooden staircases that patch on the lovely concrete wall. They look contrast but beautiful. To accentuate the natural feelings, the designer deliberately places decorative stones below the stairs and a big tree in the middle of the building that grows across the concrete ceiling.
Around the tree, there is a small indoor courtyard. The designer plants several ornamental plants around to make this house fresh and calming. Beside the courtyard, there is a small terrace with wooden cladding floor. There is a white lacquer chair there for enjoying the fresh nuances. Wooden terraces also surround this house on several sides. The terrace provides the real natural atmosphere with pine trees views.
Glass fences cover the terrace with white cushioned wooden chairs on a side. It looks similar with the interiors. With plenty of glass wall installations, this house has a living room with white sectional sofas beside a modern fireplace. Indoor trees background the living space with glass skylight that will flood the room with sunlight at daytimes. Those are the concrete interior design ideas for having a natural and open plan rustic house.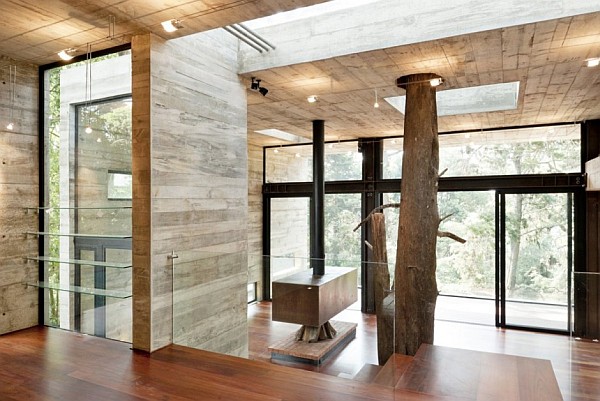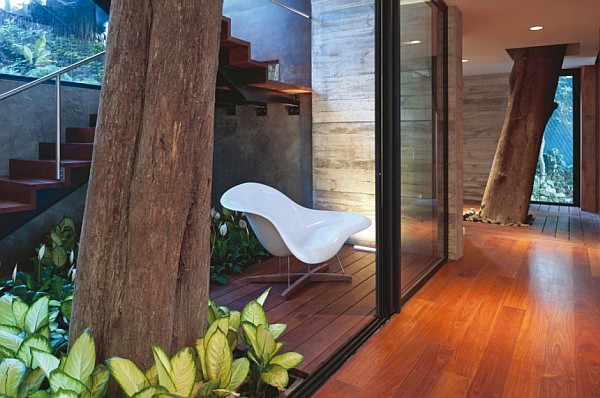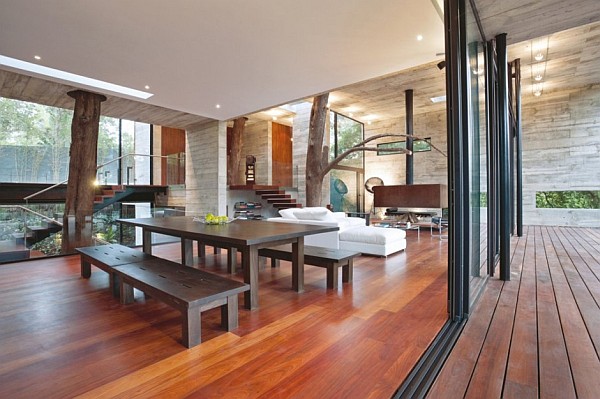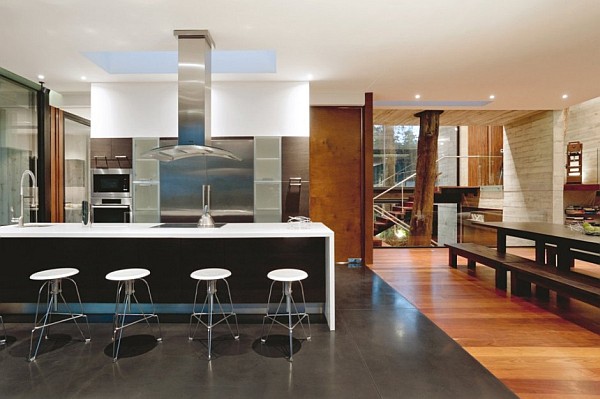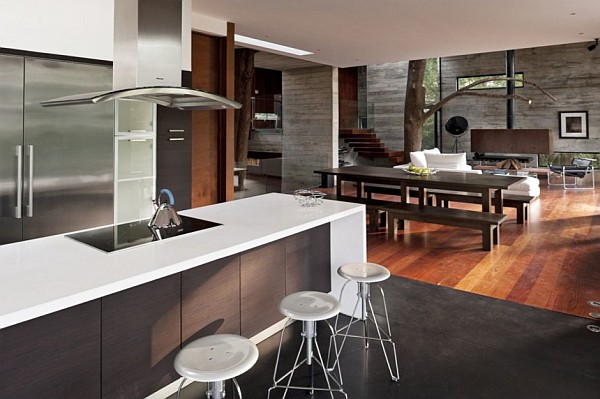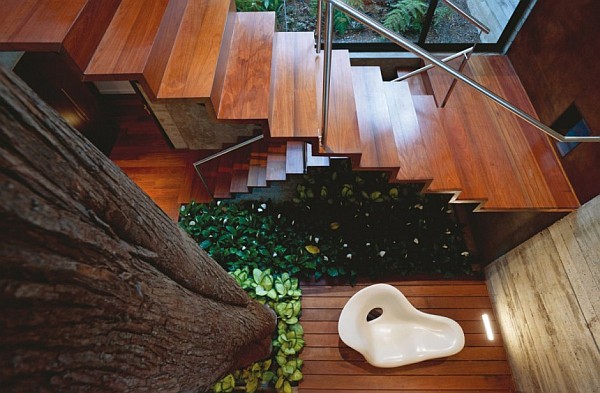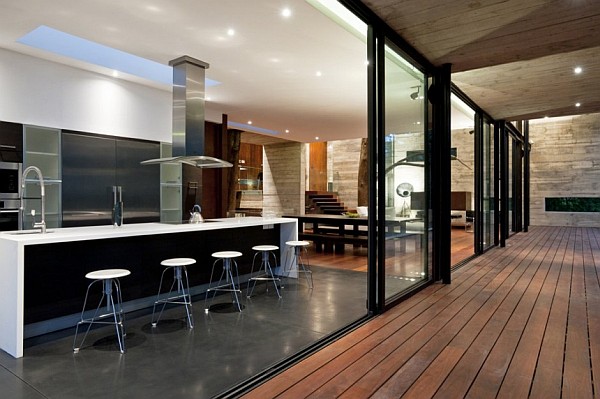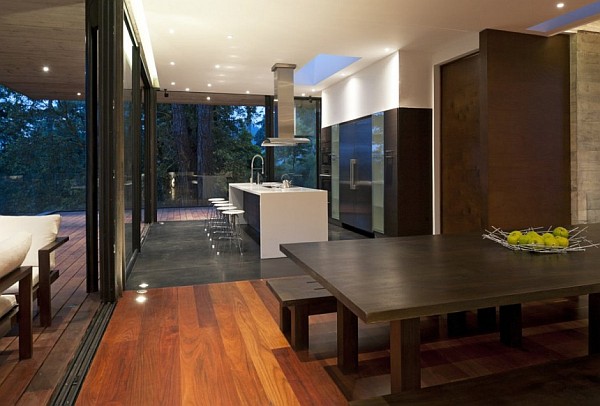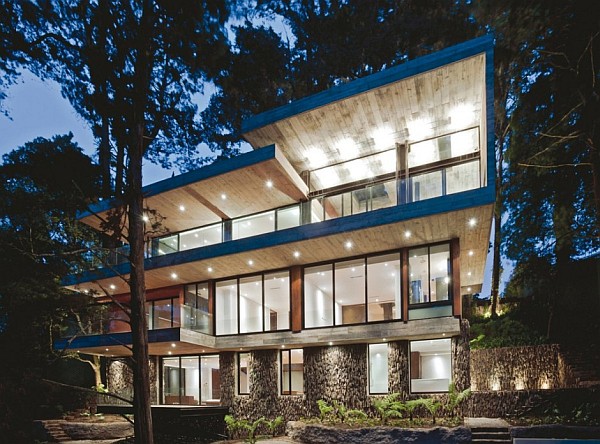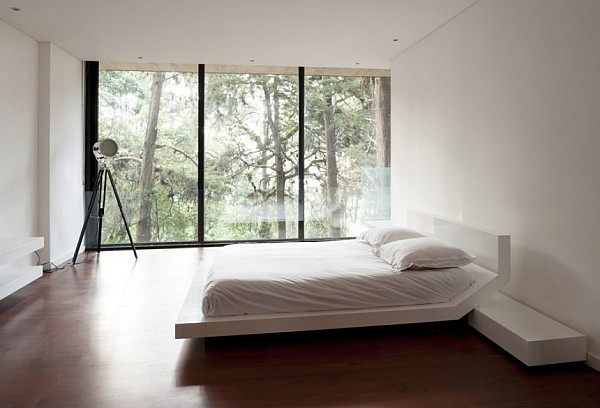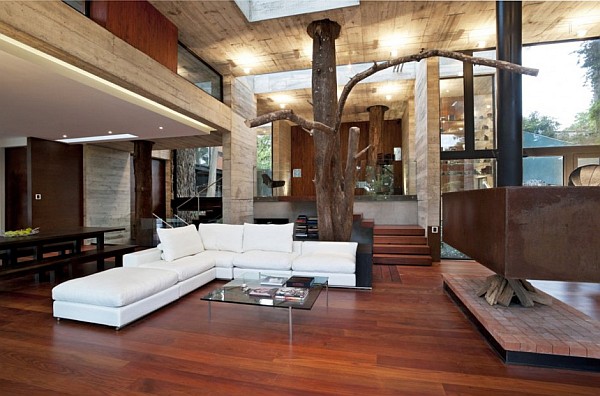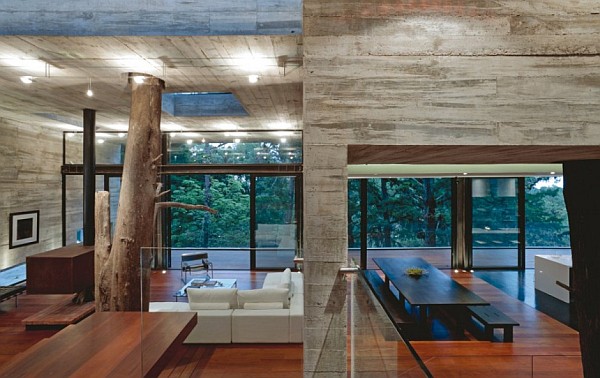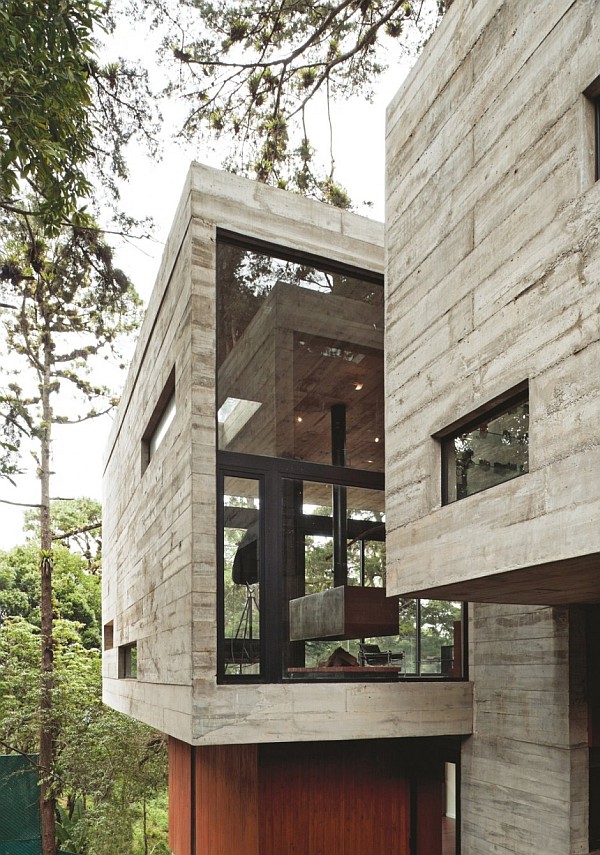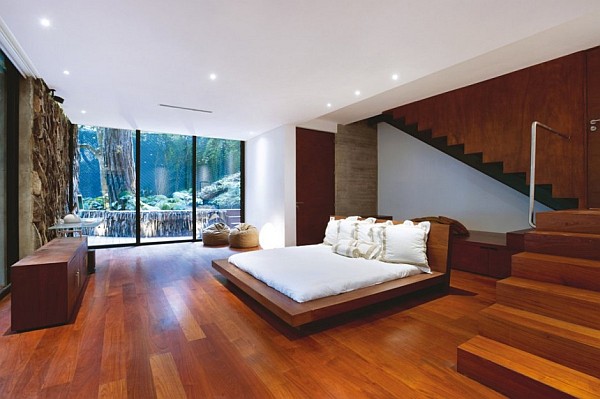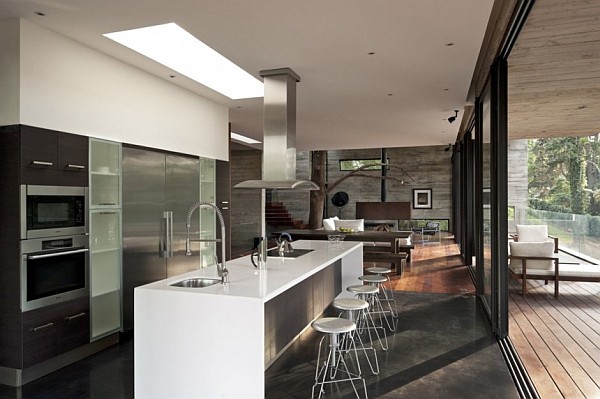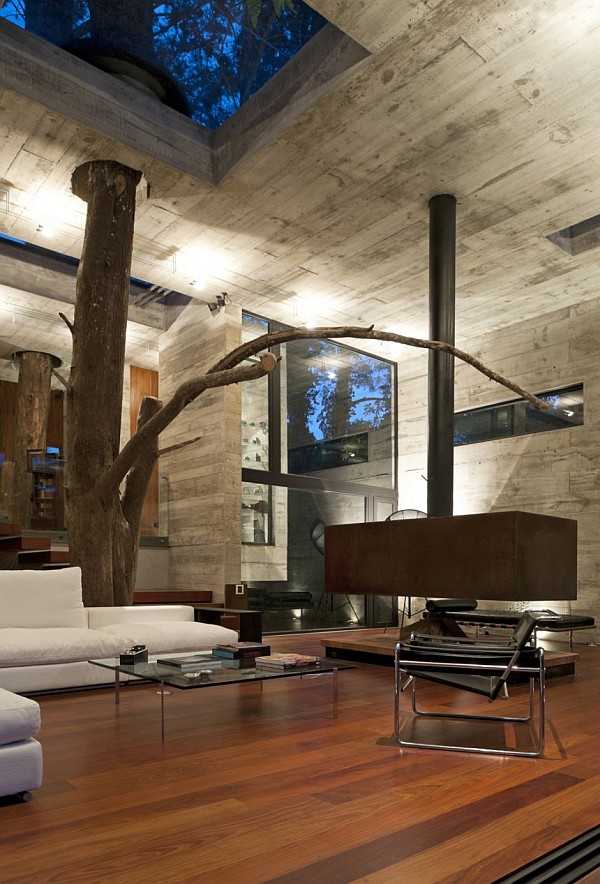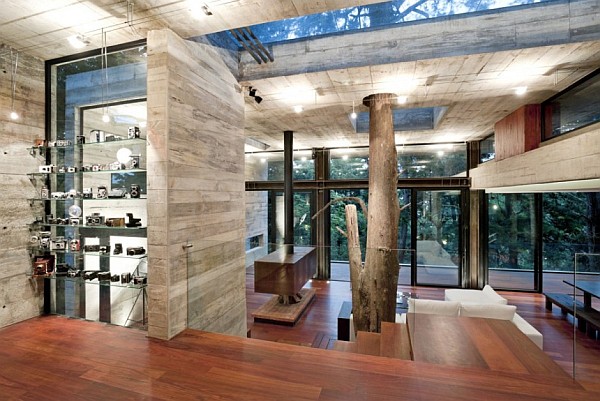 Image By : Paz Arqitectura
View the complete gallery
Share your Thoughts!