Gorgeous Contemporary Comfortable Home For Cozy Living Holidays
The common comfortable home design nowadays may be contemporary house design. One of best house design comes from Andrew Maynard. This Melbourne architect has designed a great house design with Victorian terrace. The house has traditional-look exterior design. It has open space and steep frame. The choice of materials can be perfectly blended creating the gorgeous home design with cozy atmosphere around it. Let us see what we can find in this modern house.
The materials used to construct this modern home design are woods and also bricks. Those materials are the best materials to create cozy house. Let us see the interior design of the house. The interior design of the house is dominated with the natural color of bricks and also the wood. Here, you can clearly see the bricks walls.
It looks so elegant yet traditional decoration. Meanwhile, the use of wood material can be found in the flooring. The architect of this house put the laminate floor. The use of wood floor is beneficial besides only for beautifying the house. The wood materials can give cozy feeling when your feet are steeping on it.
The existence of woods and bricks materials can be found in the elegant kitchen in this house. Here you can see all modern furniture in the kitchen. The stylish pendant lamps are floating above the stainless counter top. There is also table sink.
The bricks walls are combined with the white furniture. Next to the countertop, you can find simple dining set where you can enjoy your food after cooked. This minimalist kitchen designed aimed at creating comfortable atmosphere to the people cooking in the kitchen.
Near the kitchen, you will see staircase with red steps. The staircase looks contrast to the room. It leads to the next level in the room. After seeing some parts in this room, you can imagine how comfortable this house is. Then, can you use this contemporary home decoration to design your own house?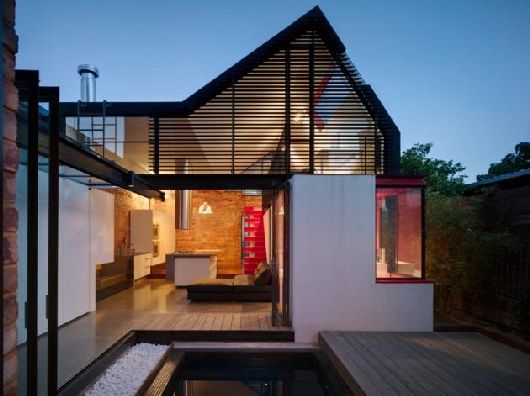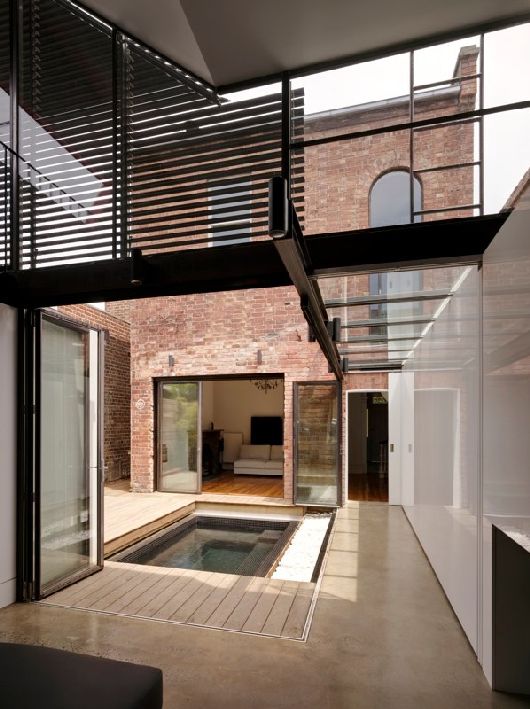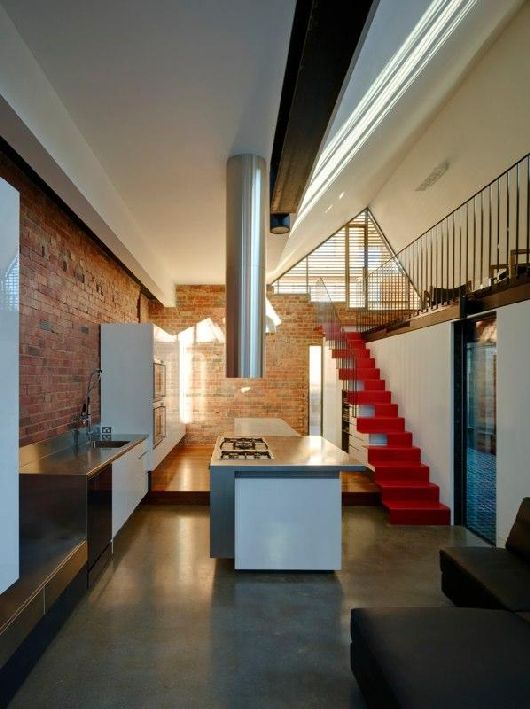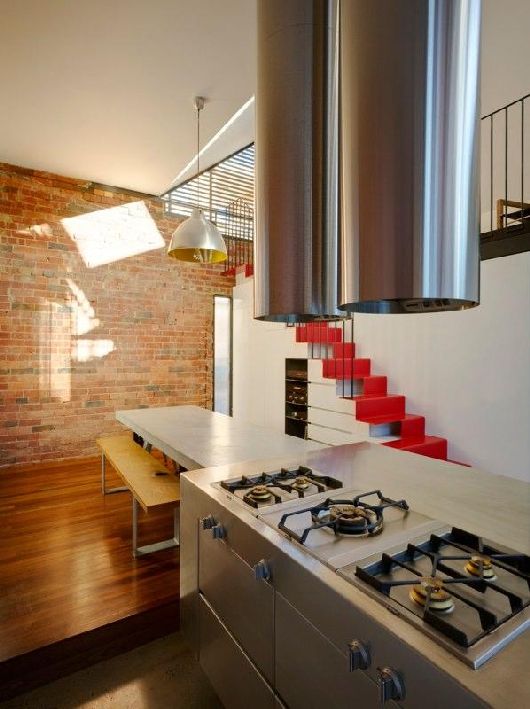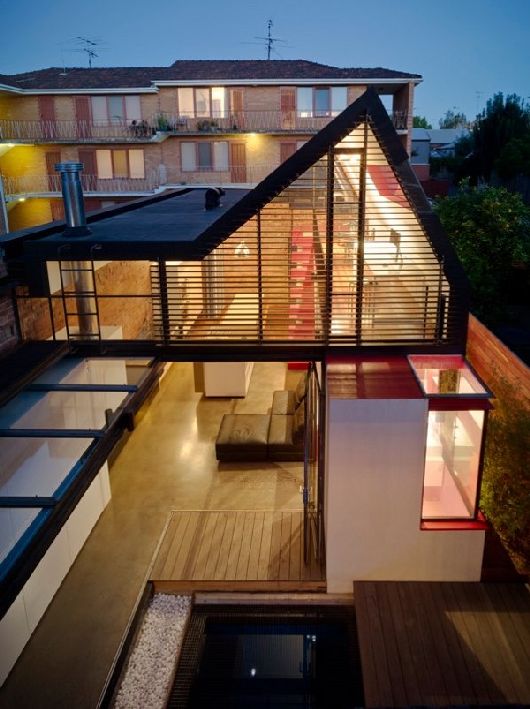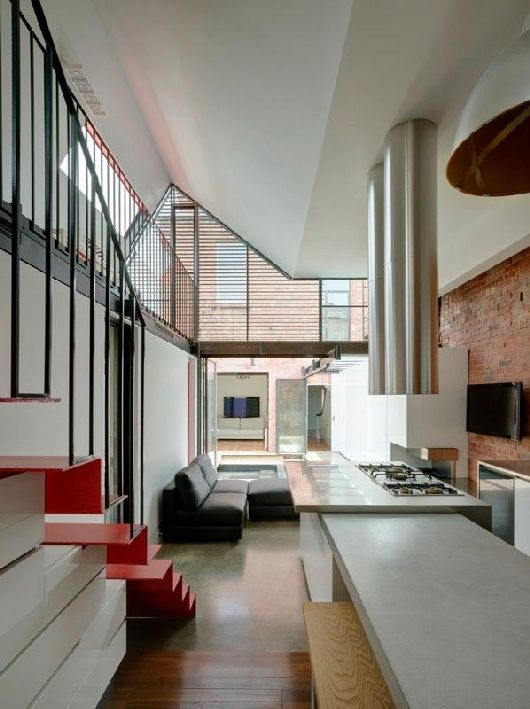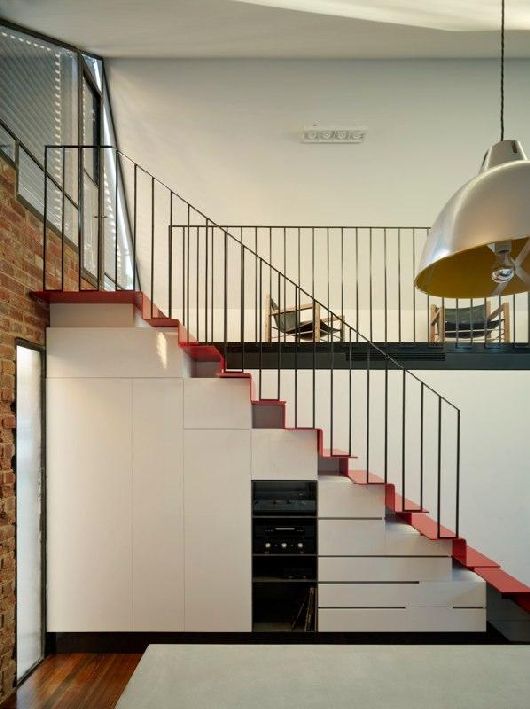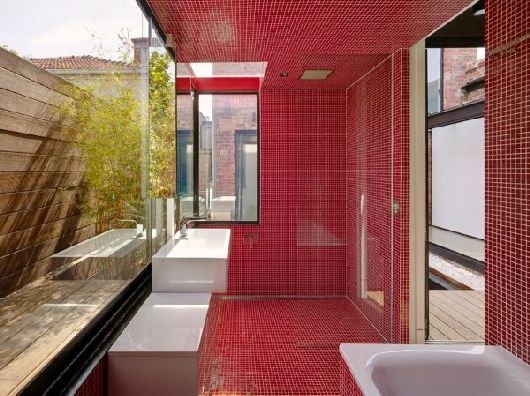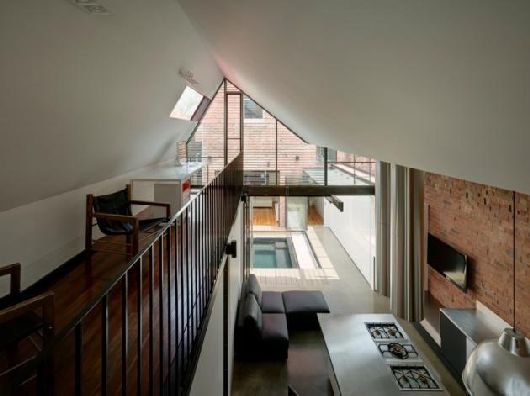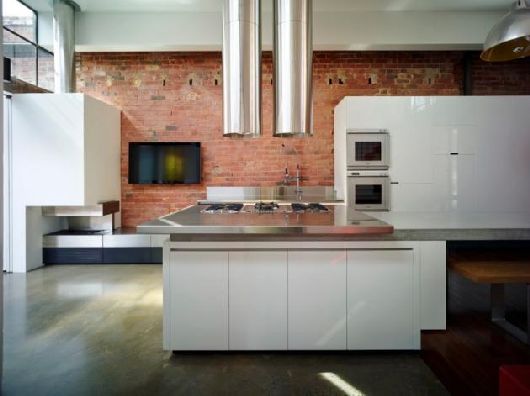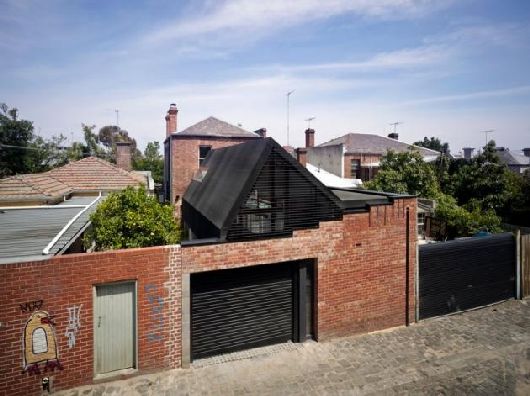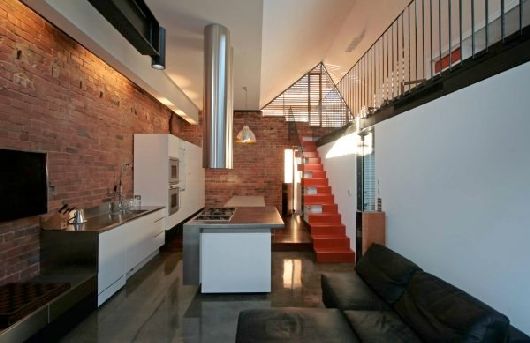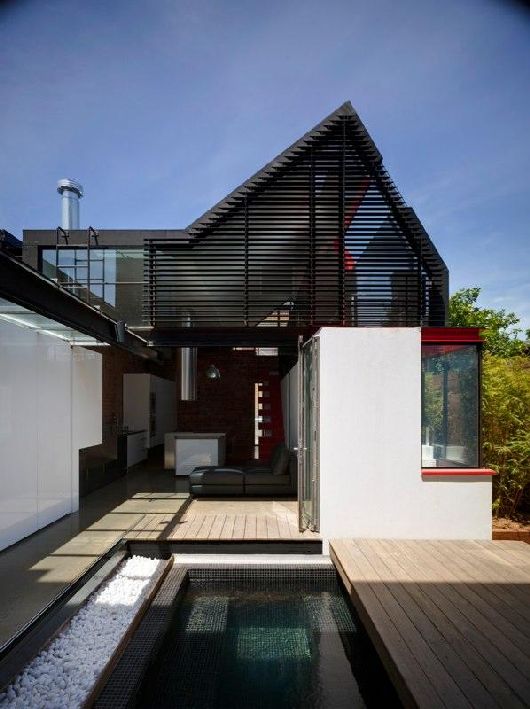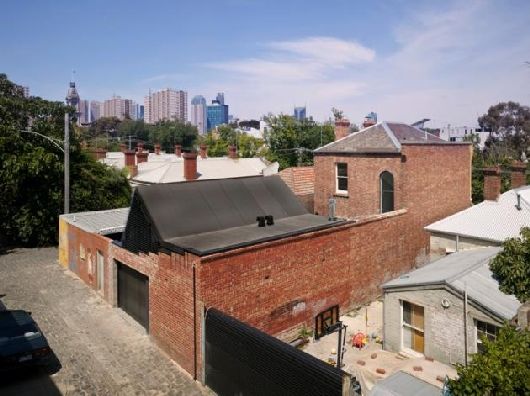 Image By : Andrew Maynard
View the complete gallery
Share your Thoughts!