Elegant House With Wonderful Glass Gaskets And Beautiful Views
Dreaming a beautiful modern home with your old house that you have, probably renovating is great way, and home renovations designs can be great inspiration for your house. Let's talk about the great house which was renovated by Johnston Architects, the smart designers which made the old building at between Ballard and Phinner Ridghe became modern house. We are sure, it will inspire you for getting some concept of remodeling your house.
This house was designed by dividing the volume with wonderful glass gasket. In other hand, the sweet construction material such as the aluminum windows and taking the great vivid paint colors make this building looks so elegant. Beautiful concept of the modern house renovations by adding some open living plans are great in appearance. For the first sense looking at this house, you will love it.
Small terrace, which is designed right in front of the building, looks so simple. Adding the beautiful wooden chairs with the bright park lighting makes the fresh atmosphere. Moreover, looking at second floor, we can find also wonderful open living plan, which is designed perfectly for having hot tea in the morning while enjoying the morning here. For the third floor, the open living plan appears on beautiful terrace connected with the bedroom.
Let's come inside to look at wonderful interior design. Modern concept for interior appears in elegant interior. It seems so perfect with the beautiful wooden material inside. Beautiful wooden wall and wonderful modern furniture look so nice. Beautiful lighting, which shines the room, also looks so perfect.
Working space in the second floor looks so interesting. It shows that the owner has great sense in art painting. That is why for some wall decoration, this house patches beautiful painting in frame. Meanwhile, for the other rooms in this modern home designed flawlessly in beautiful harmonization brings the comfort feeling.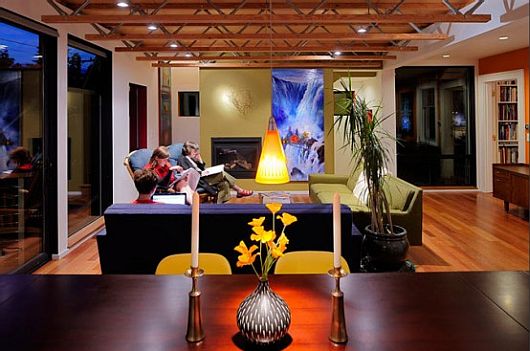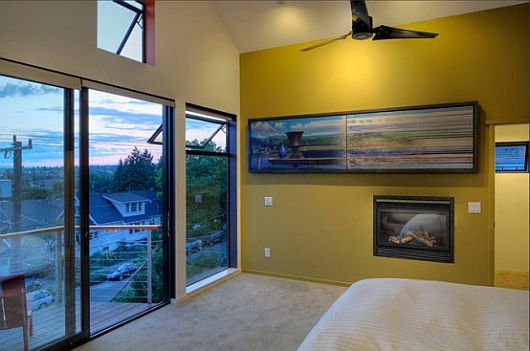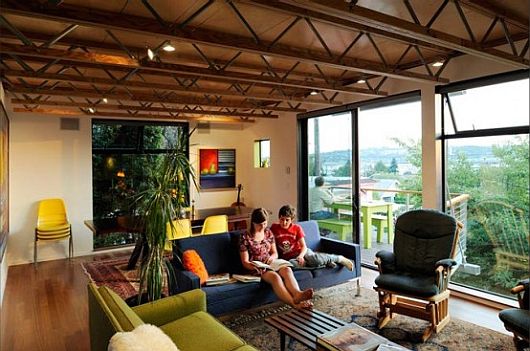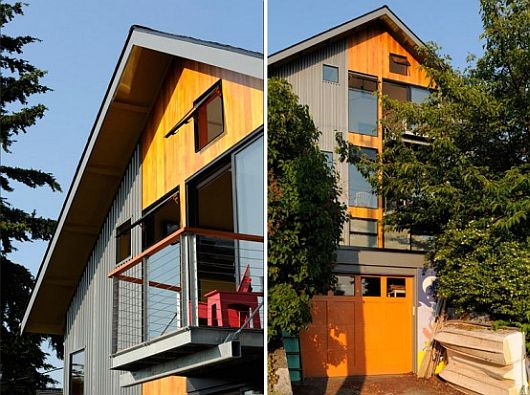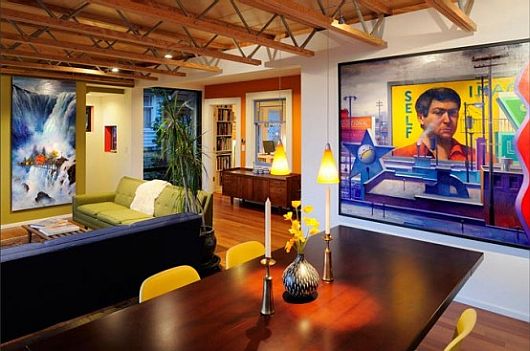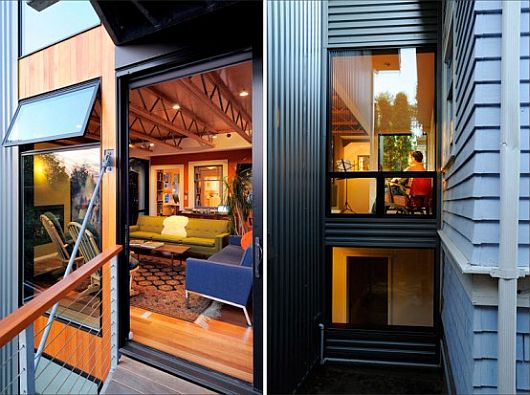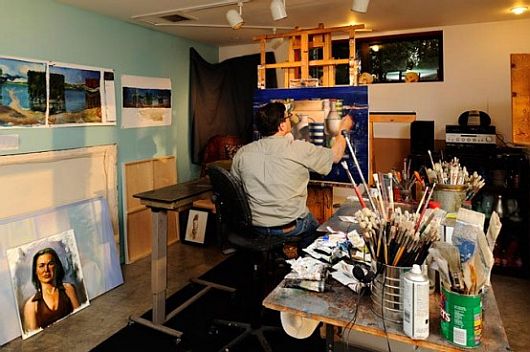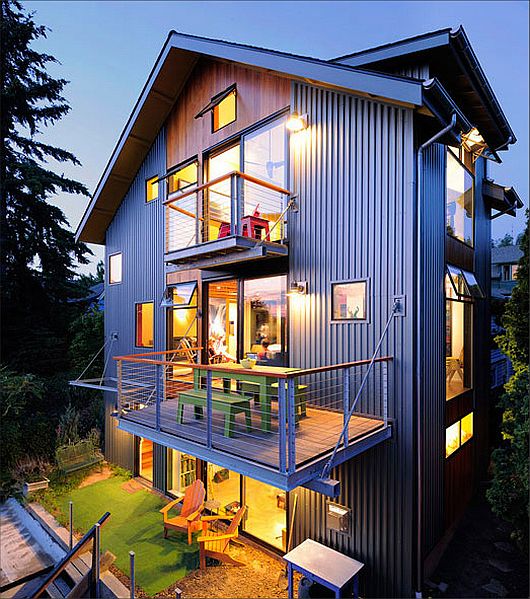 Image By : Johnston Architects
View the complete gallery
Share your Thoughts!